The 10 Best Performing Email Subject Lines for Small Businesses This Summer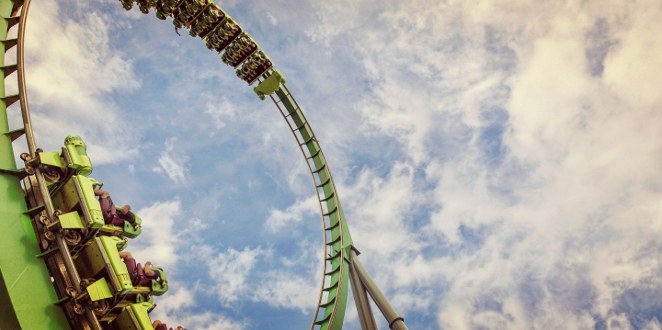 Reading Time:
4
minutes
I have to be honest with you, after my last newsletter to our subscribers, I was down for the rest of the day. I put so much effort into those articles and only 24.5% of our audience opened the email to read.
My heart was bleeding – I felt a strong urge to understand our customers and discover what works for them.
Before starting my own research, I Googled what had been done already. I found very interesting data in MailChimp resources, providing email campaign statistics by industry.
| | | | | | | |
| --- | --- | --- | --- | --- | --- | --- |
| Industry | Open | Click | Soft Bounce | Hard Bounce | Abuse | Unsubscribe |
| eCommerce | 16.92% | 2.61% | 0.34% | 0.27% | 0.03% | 0.21% |
Looking at these numbers I feel a little bit better, but still there is a lot of space to grow. You may also be interested in the industries below.
| | | | | | | |
| --- | --- | --- | --- | --- | --- | --- |
| Industry | Open | Click | Soft Bounce | Hard Bounce | Abuse | Unsubscribe |
| Beauty and Personal Care | 19.44% | 2.26% | 0.51% | 0.50% | 0.05% | 0.33% |
| Computers and Electronics | 21.59% | 2.57% | 1.11% | 0.78% | 0.03% | 0.3% |
For my research, I didn't choose old ecommerce dogs; instead, I chose young online stores with still modest but fresh mailing lists, and strongly engaged customers. These are the ones that take the biggest part of our clients.
Click here to get your FREE copy of '515 High Converting Subject Lines for Any Campaign'
So here we go:
Subject line: Your Welcome 🙂
Shop: http://www.southernfinapparel.com/
Product: clothing
Open rate: 52.78%
Subject line: LAST CALL!
Shop: http://labellamafiaclothing.com/
Product: clothing
Open rate: 69.69%
Subject line: Latest Deals
Shop: http://www.noblevaping.com/
Product: electronic cigarettes
Open rate: 51%
Subject line: What's new at Stitch Supply Co.?
Shop: http://www.stitchsupplyco.com/
Product: fabrics
Open rate: 57.93%
Subject line: INTRODUCING BALZAC FW/15
Shop: http://store.balzacprojects.com/
Product: clothing
Open rate: 60%
Subject line: New Arrivals for the long weekend!
Shop: http://tulio.com.au/
Product: Clothing
Open rate: 52.34%
Subject line: Until tomorrow get your Gift coupon of $ 15 🙂
Shop: http://meemoza.ca/
Product: clothing
Open rate: 66.42%
Subject line: Magic Collectibles News
Shop: http://magiccollectibles.com/
Product: antique magic tools
Open rate: 60.78%
Subject line: 77designz needs your help…
Shop: http://77designz.com/
Product: cycling attributes
Open rate: 55.03%
Subject line: Code Price Drop!
Shop: http://happywatching.com
Product: movies online
Open rate: 50.89%
Subject line: Happy Canada Day!
Shop: http://gayas.ca/
Product: cosmetics
Open rate: 49.16%
(FYI: if you're looking to understand the best, proven techniques, read our post on how to create the best email subject lines.)
We can see that the subject lines are mostly short and straight to the point. Simplicity is genius. "Latest news" rules when your subscribers are highly engaged with your brand and are waiting for updates.
What is strange about what I have read many times on the internet is that sales words should be avoided as customers ignore them. Maybe. But these examples are full of "sales words" and I wouldn't say if they went into spam. However, words like "free", "help", or "percent off" sometimes trigger spam. So be cautious.
Two subject lines at the top include an occasion – National Canada Day and long weekend. I also noticed a lot of newsletters with good open rates for the July 4th holiday. So take advantage of every holiday!
Questions and appealing for help also work. A customer feels himself an important person for your brand and opens the email to look at issues you have. Also, challenging and teasing questions cause a strong fear of missing out on something (FOMO). So use this strategy!

More tips on creating subject lines and improving open rates
Write several subject lines, then go drink a cup of coffee or change the topic for a while. Come back and choose the best one. Also, ask somebody with you which subject line they would click on.
At this point, I would also suggest for Omnisend (previously Soundest) clients to try a Newsletter booster. This allows you to send the same newsletter with a different subject line to those who haven't opened your first shot.
I would also recommend the book "Words that Sell". The book is quite old, but there are so many synonyms that can inspire you!
Golden rule – keep the subject line under 50 characters. Your customers have to be grabbed by it while skimming their inbox.
Try to be funny. Unexpected alliterations and puns make people smile and open.
Put an urgency – "only today", "Till midnight", etc.
Don't use ALL CAPS for a long subject line. It seems like you are yelling through email. The excessive use of !!!!!exclamation signs!!!!! is also off putting. These two things increase the possibility that your email ends up in spam.
Try to realize what your customers want. Either they are hunting for discounts only or they are looking for what to do over the long weekend.
Try to include a call-to-action phrase. Sometimes it motivates people to click.
Put your name in the field "From:". For example: Name Lastname | Company. It will be more personal and trusted.
Think about the frequency of your emails. If you email your customers every day, it can be annoying and they will not tend to open your emails anymore. On the other hand, the opposite also won't work well. Once or twice a week is a golden mean.
Keep your email list healthy. Clean up your list from time to time. Don't be afraid to remove inactive addresses. In addition, the big deliverability trouble makers are bounces that indicate stale emails.
Segment your list of customers according to location, interests, purchase history, etc. There is not one thing that will fit all.
Think when is the best time to send your email. This depends on your industry and the countries you wish to target (re. time difference across the globe).
In this post I hope you've found some useful ideas as well as inspiration for writing something different in email subject lines. I wish the same for myself.
What were your best performing email subject lines? Share them with us!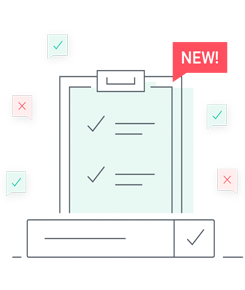 Boost Your Open Rates!
Analyze and improve your subject lines with our free tester before sending out your next campaign.
Try It Now!