8 Ways to Boost Your Ecommerce Sales During the Holidays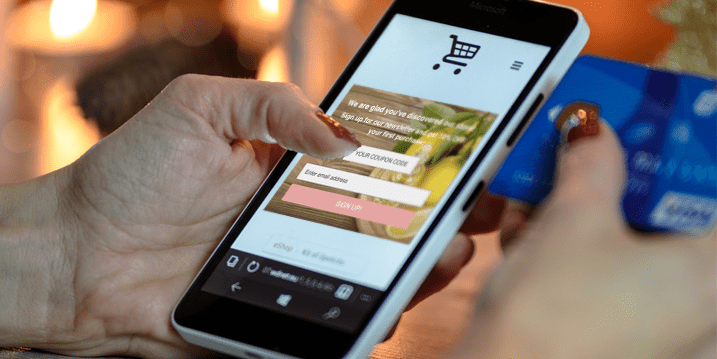 Reading Time:
6
minutes
Merchants are in a hurry now to get ready for the highest ecommerce sales of the year, starting with Black Friday and ending only after Christmas.
If you've had your shop for a while then you know it's the best opportunity to make the majority of your yearly sales. But if you miss the important preparation strategies, then you'll probably miss your shot.
For the longevity of your business, it's important to know how to boost ecommerce sales in the busiest time of the year.
Here are some ideas on how you can get your piece of the huge ecommerce sales pie this holiday season.
1. Draw up the list of the 3 Fs: friends, family and fools
It shouldn't surprise you that those closest to you make the first purchases at your store to support your business idea.
However, if you've made sure that you're selling great products, why shouldn't those 3 Fs come back to buy from you once again and help you boost your ecommerce sales? This is especially true for the holiday, when everyone buys presents and you're offering great deals.
Make a list of all the people you know. Have you approached them recently? Have a small talk with them and remind them about your store.
You can also make a special offer to brand supporters to promote you on social media for friends and page fans only.
2. Approach influencers
Influencer marketing is trending and this is happening for a simple reason: people trust recommendations by other customers.
Using Buzzsumo, or manually exploring hashtags, you can find influencers who are relevant to your brand and can recommend your product. With the right influencer, you can make a small investment ($75-$400) to get a huge increase in your ecommerce sales.
So when you contact an influencer, what should you offer them? It depends on their willingness to help, how relevant your product is for them personally, how many followers they have, etc.
For some, it's enough for you to give them your product so they can try it—if they like it, they will post about it. Others, however, might ask you for money. One way or another—it's worth trying.
You'll see how much these kinds of posts will boost your sales.
Omnisend (previously Soundest) client Organic Aromas recently tried the following marketing campaign on Instagram with Organic Bunny, an influencer with more than 114,00 followers.
They offered an exclusive 20% discount for @OrganicBunny followers and were delighted with the results of the campaign. The numbers of followers, subscribers and purchases have all increased dramatically.
You can also check out how we helped Organic Aromas boost their signups by 150% with a few simple tweaks.
3. Reward your customers for referring your products to friends
Word of mouth influences 92% of all consumers to make a purchase. That's why you should consider launching your own referral/loyalty programs.
By launching them you will benefit twice: when the new customer makes a purchase because of a recommendation, and when your old customer returns to your store to cash their loyalty points and make a purchase.
The most important part of your customer lifecycle—and therefore your ecommerce sales—is to not just get new customers, but also to create repeat customers.
Tools like Loyalty Lion can help you easily set up rewards for referring systems.
4. Launch a contest and increase your brand awareness
Contests on social media can help you boost traffic to your store and build up your email list. This is particularly important before your Black Friday email campaigns are set to start.
There are a few important ways to increase your brand awareness to ultimately hep your ecommerce sales.
Gleam is a tool used to organize contests on social media. If you visit their blog, you'll see they have a bunch of success stories to tell.
Here is one example from the Beard Brand.
5. Offer a deal for targeted online communities
Promoting your products to undefined audiences on Facebook will probably not work very well. You'll spend a lot of money for a few clicks and the only metric that will increase will be the bounce rate.
Instead, approach communities of people who will really care about your products. This is a great and often untapped tool to help you get increases in your holida ecommerce sales.
In order to do that, you should prepare a catchy post with a special offer. Find online communities that are relevant to your brand, such as forums for moms, fishermen or vegans, closed Facebook groups, etc.
Approach their administrators and offer a special deal only for community members. Be sure to ask the admins and moderators for permission to post.
If you post a deal without admin approval, you will be banned and your post will be deleted without discussion.
6. Eliminate abandoned carts
Abandoned carts are the scourge of ecommerce sales, and we've already written about them many times.
To understand how important it is to address this issue, remember that 7 out of 10 carts are abandoned. Such a cruel world, huh?
Enabling an automated abandoned cart series will dramatically help you recover your carts. This kind of email is specific and it performs much better than any other ecommerce email.
The average click rate for promotional newsletters is 4%. Meanwhile, cart recovery emails enjoy a 7% click rate.

7. Set up popups with coupon codes
If you're not actively working on building your email list, you're leaving a lot of money on the table when it comes to ecommerce sales.
For successful email list building you need to do two things: generate traffic to your store and capture leads when your visitors are browsing.
With the promotional campaigns we discussed above, the first part will be taken care of. Meanwhile, for capturing leads, don't forget to set up your signup forms.
Based on our experience, popups with discounts perform better than those without discounts. Most visitors are impatient. They want to benefit right away, so they are more likely to subscribe if you offer them a discount.
Some people find popups annoying. To avoid this, you can set up exit-intent popups or ones that pop up only after few clicks.
Get inspired with this exit-intent gallery for ideas on how you can set up your own popups.
8. Set up reactivation emails to follow up on customers
Don't let your customer become a one-time buyer. Some people don't return to your store simply because they forgot about you. Send them a reminder, say that you miss them and invite them to come back.
Set up reactivation campaigns just before the traffic flood. These automated emails will be sent between 30-90 days (depending on your buying cycle) after the initial purchase and will help you generate new orders.
As I mentioned above, reactivation campaigns and finding ways to extend your customer's lifetime value are crucial for your ecommerce sales. After all, if they were willing to buy from you the first time (and their experience was good), they'll probably be very willing to buy from you again.
They just need you to nudge them toward that sale. The Black Friday through Christmas holiday sales season is a great opportunity for that.
Takeaways for how to boost ecommerce sales
If you want to know how to boost ecommerce sales effectively, you'll need to use a personal approach to different target groups.
Here are some more great ideas for how you can get ready for the ecommerce holiday season.
Customers know and expect that the holiday season means lots of great discounts, so use them in order to be able to compete with other retailers.
Targeted campaigns and contests on social media, referral programs and influencers can help you generate traffic to your store. However, you should be aware that at this time you'll be looking to spend more on your ads as the mad rush has already begun from the big retailers.
After all, for both big and small online shops, the number one goal now is to boost ecommerce sales as much as possible. This will be a bit easier if you've got a really specific niche, where the big names are less likely to focus their attention on.
Once you have your traffic, popups, cart recovery and reactivation emails will do their job in increasing conversion rates.
I cannot overemphasize the importance of converting your visitors into subscribers. After all, only about 3% of visitors ultimately buy from you. With email marketing, you'll have more occasions to turn that remaining 97% into actual buyers, then repeat buyers.
But, you know, the best part is that it's all within reach. You can make this holiday a special time to celebrate for both you and your customers. They want great deals on amazing products, and that's exactly what you should be offering them.
If you follow these 8 strategies listed above, you'll be able to boost your ecommerce sales this holiday season.
Head on over to Oberlo's blog for even more creative marketing ideas, especially for Black Friday.
Good luck!