Reading Time:
3
minutes
The ecommerce world is an exciting but often difficult area to be in.
There's a lot of opportunities in the growing market, but there is also more competition constantly arising. These are not just the behemoths like Amazon and Best Buy, but also the smaller niche-specific competitors you're having to deal with every day.
You need to be one step ahead of all your competitors, meaning you'll need to learn the best tips and strategies from successful companies.
[quote-box]
One of the best ways to do that is to learn from the specific examples of other ecommerce stores.
Which is exactly what we're going to show you today. In this ebook, we'll be looking at 5 amazing case studies from ecommerce stores that have achieved some significant results.
Specifically, we'll look at:
How Snatcher Online used Omnisend's cart recovery automation workflow alone to get $120,000 in automated sales
How Harper Liz Boutique set up a series of automated welcome emails – and earned $50,000 on autopilot
How Organic Aromas increased their subscribers by 150% – by spending only 1 hour and no money
How Net-A-Porter built an online luxury empire with omnichannel marketing
How Mainline Menswear used separate channels to increase traffic and sales for their Winter Sale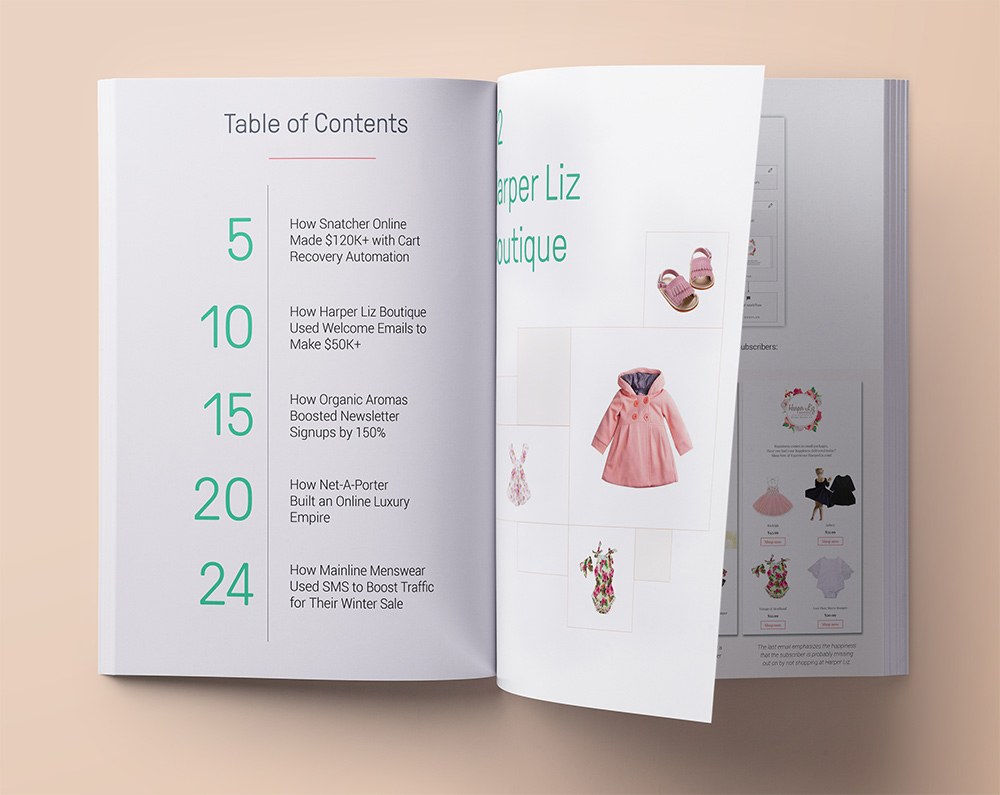 With this information, you'll be able to apply these lessons to your own store and see just how successful you can be in a short amount of time.
Who are the 5 case studies based on?
Our case studies are based on 5 great stores that have used ecommerce marketing automation to see real increases in their marketing and sales.
#1 Snatcher Online
Snatcher Online is an ecommerce retailer based in South Africa that strives to provide its customers with the best online shopping experience along with excellent customer service.
It offers a wide variety of products—everything from pet accessories to health & beauty, electronics, and more.
Using Omnisend's cart recovery automation workflow, they've been able to generate more than $120,000 in less than a year with just this one feature.
#2 Harper Liz Boutique
Harper Liz Boutique is an online boutique with a mission to bring stylish and affordable clothes to parents around the world for their kids.
The boutique offers a collection of hand selected items for girls, from newborns to 7-year-olds.
With Omnisend's series of 3 automated welcome emails, they were able to make $50,000 on autopilot.
#3 Organic Aromas
Omnisend worked with Organic Aromas to complete a four-week experiment in building a contact list.
With only one hour invested (and zero financial input), Organic Aromas was able to capture 661 new leads (a 150% increase) and ended up with 40 extra orders.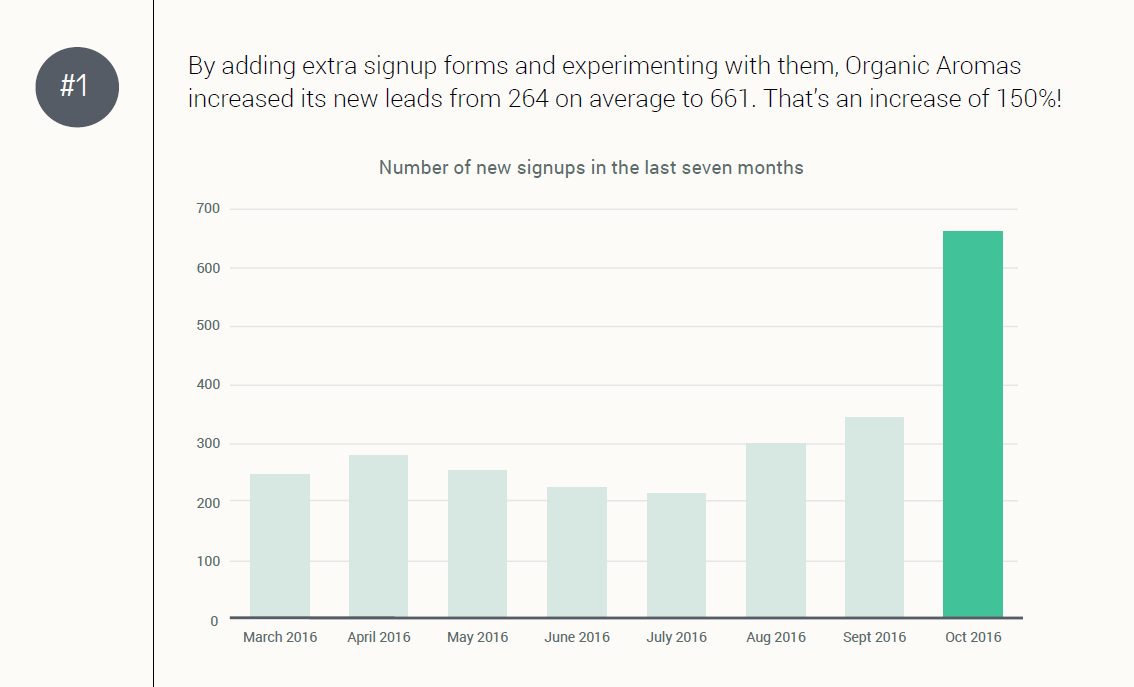 #4 Net-A-Porter
Net-A-Porter is one of the first online-only luxury clothing stores.
When they started out, they had a pretty big challenge: how can they create a luxury brand that is exclusively online?
Net-a-Porter had quite a few important things they wanted to achieve, but for them there were three crucial things that would allow their brand to really be a leading online luxury brand:
to improve sales
to increase brand loyalty
to create lasting customer relationships
Using omnichannel marketing, they were able to achieve this—making them the leading luxury online retailer.
#5 Mainline Menswear
Opened online in 2004, Mainline Menswear is a British ecommerce business that is focused on the men's fashion niche.
As with all online retailers, Mainline Menswear found it rather difficult to find footing in the ecommerce space and needed to boost their traffic sales.
That's when they decided to use separate marketing channels to achieve their goals.
For their Winter 2013 Sales campaign, Mainline Menswear saw:
a 45% increase in direct traffic
a 27% rise in overall traffic
an amazing 93% boost in their mobile traffic
And you can learn all about these strategies in our new, free ebook.

Get the 5 Ecommerce Marketing Automation Case Studies (that will impact your marketing strategy)!