In the world of ecommerce, one of the best ways to reach your customers and keep them around for longer is to use email campaigns.
No matter what the trends are of the day, email marketing still has the highest ROI of any channel, earning an estimated ROI of $44 for every $1 spent.
But that doesn't mean it's easy, especially when your customers and subscribers have a lot of competing offers in their inboxes.
That's why it's very important that you make sure you have the best email subject lines.
After all, a good email subject line is the difference between a click to read, and a click to delete (or to be sent straight to the spam folder).
But coming up with these can be quite hard, especially when you are sending loads of campaigns regularly.
That's why we've done all the hard work for you.
We've analyzed more than 92,000 email campaigns sent last year on every single topic to see which subject lines are the best performing in terms of open rates and click rates.
What do we mean when we say every single topic?
Here's just a short list:
Black Friday
Cyber Monday
Christmas
New Years
Valentine's Day
Mother's Day
Father's Day
Independence Day
Chinese New Year
Thanksgiving
Halloween
and loads more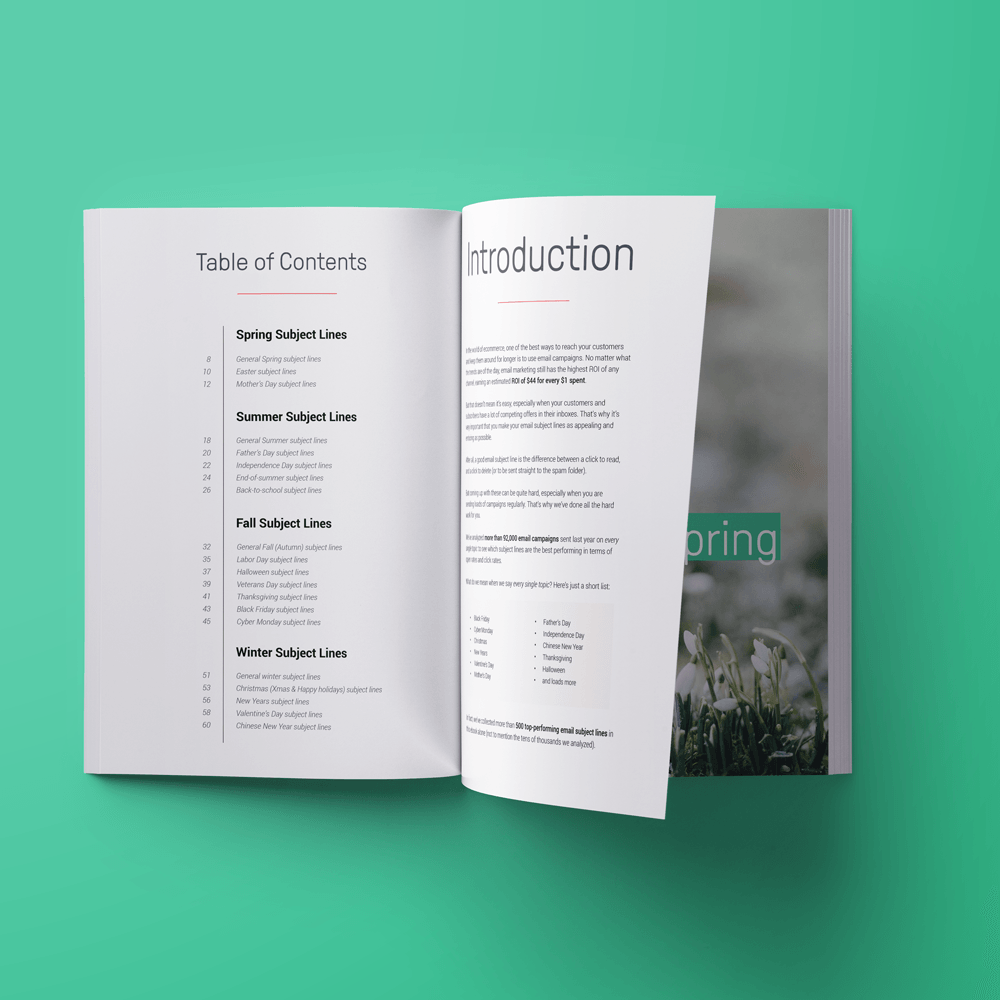 In fact, we've collected more than 500 top-performing email subject lines in this ebook alone (not to mention the tens of thousands we analyzed).
How did we analyze these subject lines?
We analyzed 92,000 email campaigns sent during 2017. These numbers allowed us to do in-depth research of how a subject line's phrasing correlates with a campaign's open and click rate.
We looked at some of the most common campaign phrases as benchmarks, and then compared them with phrases related to specific holidays and events.
The regular campaign phrases are:
holiday
sale off
%
free
now
soon
save
don't miss
last
That's why for each subject line topic you'll see the following types of graphs: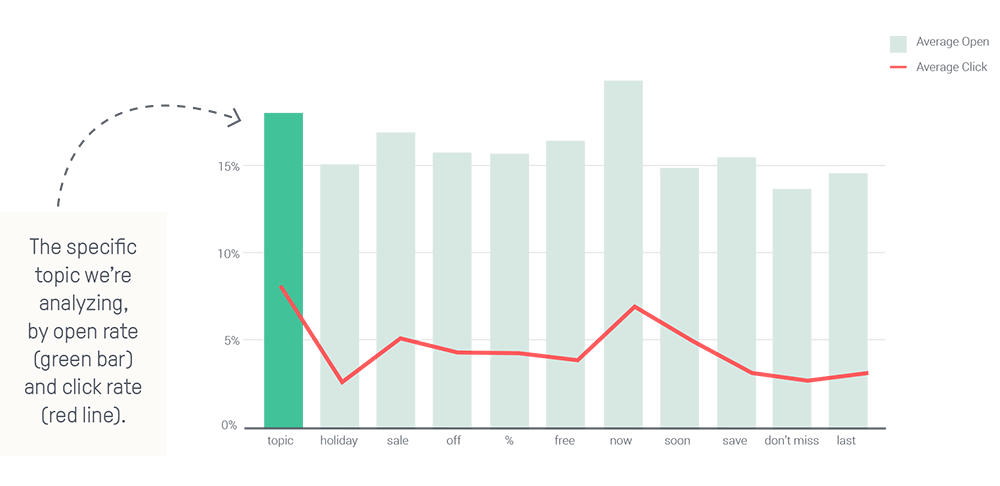 What can you do with these subject lines?
That's completely up to you. However, these should more than inspire you to be creative in your next email campaigns, no matter what the topic is.
In fact, we don't see anything wrong with taking these subject lines in whole or in part, and adjusting them for your brand.
After all—these are high-performing, and there's no point in re-inventing the wheel.
We hope you'll enjoy this mega list of email subject lines.