Drive sales on autopilot with ecommerce-focused features
See Features
Gift Box – A New Interactive Element to Boost Your Email Campaign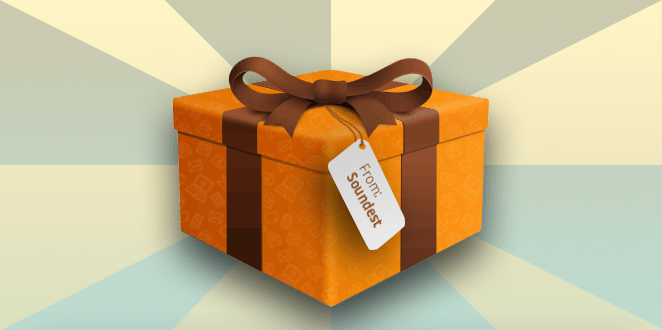 Reading Time:
2
minutes
Gift Box is a totally new feature in Omnisend and email history! It has been developed to improve the click rate of bulk email campaigns. If you are fan of our Scratch Card, this new feature is definitely for you!
In some previous articles, we already mentioned the twice as better click rates and other benefits of interactive content in the emails. And they do indeed help retailers achieve better results! That's why a new Gift Box has been launched to help you generate greater CTR and overall business revenue.
What Is the Gift Box?
Gift Box is an interactive email element that improves your overall campaign performance by encouraging your subscribers to click on the Gift Box to reveal a special offer. In other words, you can organize a lottery or offer the same discount but in more original, engaging way.
In the email, it looks like this: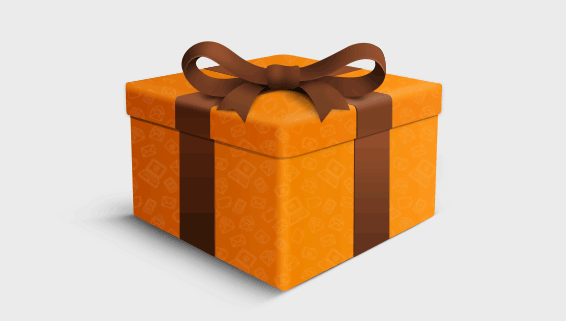 How Can I Use the Gift Box?
Your creativity has no limits. Try different ways!
● Send a campaign on a special occasion and hide a discount inside for all users
● A giveaway might be free shipping or some samples of your products
● Make a joke on April Fools' Day, etc.
Next to the Gift Box, you can add other text and product content blocks and collect the items with the Product Picker.
When subscribers open your email, they will see your beautiful campaign with a slightly moving Gift Box. See the example below: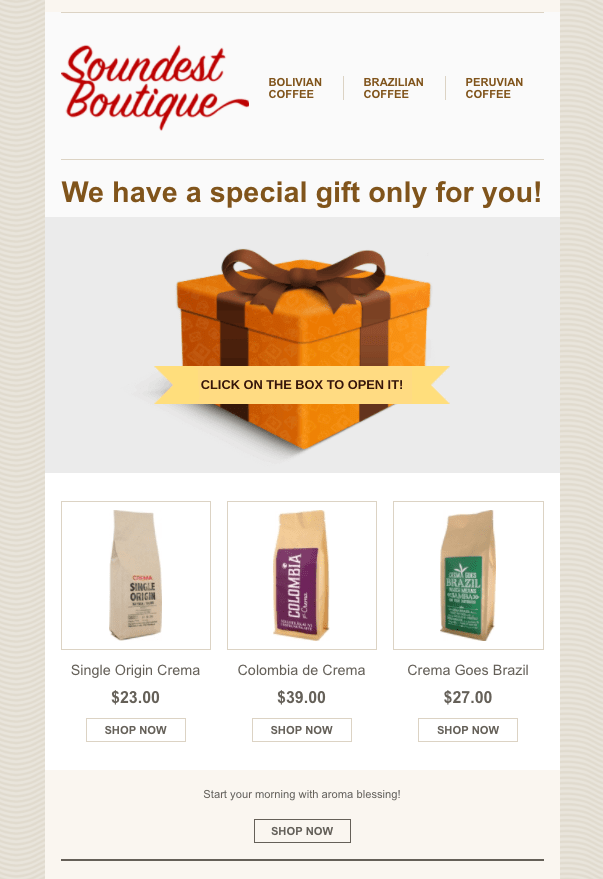 The Benefits of Using the Gift Box
A Gift Box works as an alternative to a Scratch Card, and it can double or even triple engagement with your email campaign.
By sending a Gift Box, you can cheer up your subscribers and increase their positive feelings about your newsletters and your brand.
Setting up an email with Gift Box is as easy as everything else in Omnisend. To provide assistance, this is a step-by-step tutorial on how to set it up.
If you still don't use Omnisend, try this email marketing tool for ecommerce for free!
Get a personal 1-on-1 Omnisend demo that will supercharge your next campaign!
Get My Demo