13 Hilarious Ecommerce Marketing Failures
Popular
·
5
min read · Oct 21, 2015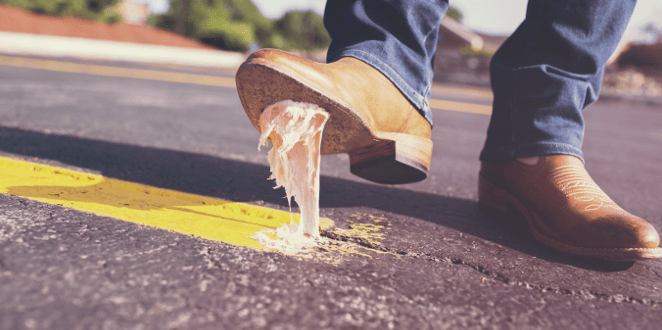 Reading Time:
5
minutes
Sometimes it's hard to be an online marketer – you have to manage different medium channels such as email, social media, ppc advertising, etc. So no wonder that some marketing efforts turn into flops.
Hey, but let's take a look at the bright side – you have a great opportunity to learn from the mistakes thus achieve success next time. If the mistake was made by someone else, it's even better – you get a free lesson of "how NOT TO DO something".
That's where Marketing Shmarketing- the blog about marketing failures joins the party and turns marketing failures into a good dose of marketing humor. We have collected 13 marketing failures (and 1 bonus) done by e-commerce businesses.
Although this guest post is meant to be funny and entertaining, take these pieces of advice seriously – they are more than useful. After all, they were committed by both small and big-time brands.
Choosing a wrong domain
Example #1. Although this tip sounds so basic, sometimes businesses still do this mistake. An example – "Dickson" official website. The company offers the products for collecting data (data loggers, temperature chart recorders, etc.). They have bought a domain www.dicksonweb.com. Notice anything wrong? What if I wrote it like this – www.DicksOnWeb.com?
See the point? After the internet community started LOL'ing, they changed their domain to www.dicksondata.com. A bit better, but still not the best solution.
Honorary mention – "Pen Island". Although it isn't an e-commerce site, it's still worth mentioning. Guess what domain they are using? Yup, www.penisland.net.
Promising amazing sales and turning it into garage sale
Example #2. Amazon promoted its Prime Day as the sale "bigger than Black Friday". With promises like that, audience's anticipation simply skyrocketed to the top of Mount Everest. People were dreaming of huge discounts on TVs, Laptops, Tablets, etc. Instead of that they received "mind-blowing deals" like Adam Sandler movie collection for 8 bucks or a -35% off 55 gallons of lube (208 liters). Seriously, who buys that?
You may say, "Amazon reported their sales grew by 93% on that day". Yes, but let's not forget: it's Amazon – the almighty e-commerce giant. Complaints on the internet worked pretty well for them.
People started creating memes, posted funny tweets, and thus created a buzz. Actually, our blog jumped on this train too and got some nice traffic for making fun out of #PrimeDayFail. But what applies to Amazon doesn't necessarily apply to other online businesses.
So you should be more careful by over-promising and under-delivering.
Begging instead of doing marketing properly
Example #3. What does the good marketing mean? Targeted advertising, good content, amazing offers, right? Looks like guys and girls at CHOiES forgot the meaning, right before sending this email. Would you buy anything after receiving it? Probably no.
The only interaction that this email asks for is clicking "Unsubscribe" link.
Bad timing
Example #4. Sending an email with a good offer when it's over is not a good idea. That's what La Tasca did. Although, it's not an e-commerce business (it's a chain of restaurants), the lesson is valuable for various types of businesses. They sent an email offering 40% off all Sunday to their recipients at 10:39pm on Sunday. Didn't anyone think that it's a bit too late?
Using disasters for your own good
This one is a big DON'T. Do not ever try to increase your sales by trying to benefit from the misfortune of others. Next two examples are the perfect illustrations of "how not to do marketing". Both efforts backfired and cause a public outcry.
Example #5. After hurricane Sandy hit the east coast of North America, GAP tried to do real-time marketing. I really hope that this irrational social media manager got fired for this one.
Example #6. Another big-time fail comes from clothing brand "Tied to the South". "Your boss is never going to forget this tweet" – Sam Thielman
Launching unapproved ads
Example #7. Oh, look – it's the Gap again. The conversion rate of this campaign must be incredible. The lesson is obvious here – double check all the ads you are launching. If you assign this task to the interns, check their results. Always. Otherwise, you will end up in a list of marketing failures (like this one).
Running terribly targeted (or untargeted) ads
Example #8. Here's what Staples offered to a guy on Facebook.

Example #9. Do you remember that story, when a cruise ship Costa Concordia was wrecked off the coast of Isola del Giglio in Italy in 2012? If you are selling cruise vacations, you should definitely add "Costa Concordia" as a negative keyword. Otherwise, your ads might end up like this:
Blindly using Dynamic Keyword Insertion (DKI)
Dynamic Keyword Insertion in Google Adwords allows you to leave a placeholder (for a keyword) in your ads. The feature is great if you use it wisely. Whatever the person is searching for on Google, it gets inserted into that placeholder. But things may go wrong (and hilarious) when you add a huge amount of keywords in Adwords.
Example #10
Example #11
Example #12
Example #13

Bonus
This fail contains too much irony and is one of our all-time favorites.
Conclusion
That's it for this time. We hope you enjoyed our guest post, had a good laugh and learned something valuable:
Always think about your marketing action before you do it.
Don't try to increase your sales by using disasters.
Always double check what you have done. A fresh look might save you one day.
Ask your colleagues to take a look at your result. They might notice something you have unintentionally ignored (DicksOnWeb.com is a great example).
No begging. Make the quality your top priority.
Constantly update your running marketing campaigns (remember Costa Concordia example).
Don't promise what you can't deliver (#PrimeDayFail). Try under-promising and over-delivering.
Marketing Shmarketing is a blog dedicated to marketing humor. All our posts are split into marketing failures and funny marketing GIFs. So if you practicing social media marketing, email marketing, PPC, etc, you should definitely follow us.