Drive sales on autopilot with ecommerce-focused features
See Features
Reading Time:
5
minutes
Live View Website Tracking is now available to all of our users.
We're also unveiling our brand-new Browse Abandonment and Product Abandonment automation feature updates so that, with the standard abandoned cart email, you can get back more lost sales.
A quick look at our new Live View website tracking
With Live View, you can see what your visitors are doing in real-time on your store.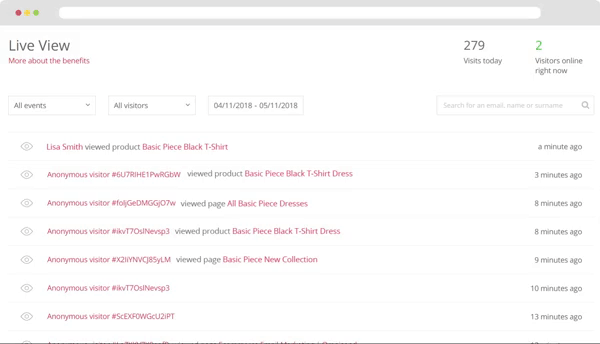 You'll be able to see how many visitors are active on your store right now and how many have visited today.
You'll also be able to see the following visitor actions:
page viewed

category viewed

product viewed

product added to cart (with the quantity)

product removed from cart (with the quantity)

checkout started

order placed
You'll be able to see two types of visitors:
anonymous visitor

known visitor
The known visitor is any visitor, subscriber, non-subscriber or customer that you already have in your Omnisend email list. The known visitor will be identified by name or email address.
If you don't have the particular visitor in your database (for example, a new visitor to your page), then that person will be identified as an anonymous visitor. You'll still be able to track their visits to your page over multiple days.
How to use Live View for better sales and communication
It's sort of a marketing (and business) truth that the more you know, the better you'll perform. The more data you have, the better decisions you can make to increase your traffic, ROI and sales.
Here, you'll get to know in real-time exactly what your visitors are doing on your pages—without needing to install complicated coding on your store or paying expensive prices for yet another app.
You'll get all the information included in your Omnisend free plan, Standard or Pro subscription.
Let's look at how you can use it to improve your sales.

#1 Highlight your winners
When you use Live View to see what your visitors are doing in your store in real time, you'll be able to see what products are the most popular—and the ones that aren't very successful.
For the most popular pages, you'll be able to highlight them more often to the relevant audiences.
For example, you can have products that are popular with all your visitors, or only certain segments. Your gold dolphin watches may be a hit with most of your audience, or your lime green skirt could be popular mostly with under-35 women.
When you have that information at your disposal, you'll be able to do other parts of your marketing better. You can put your most popular products on your popups and highlight them in your email campaigns.
#2 Understand your visitor's buying intentions
Now that you can see what your visitors are doing, you'll also be able to see what their buying intentions are.
If you see that your visitor has come back to a certain product or category page multiple times, you can see that they have a high interest and strong buying intention.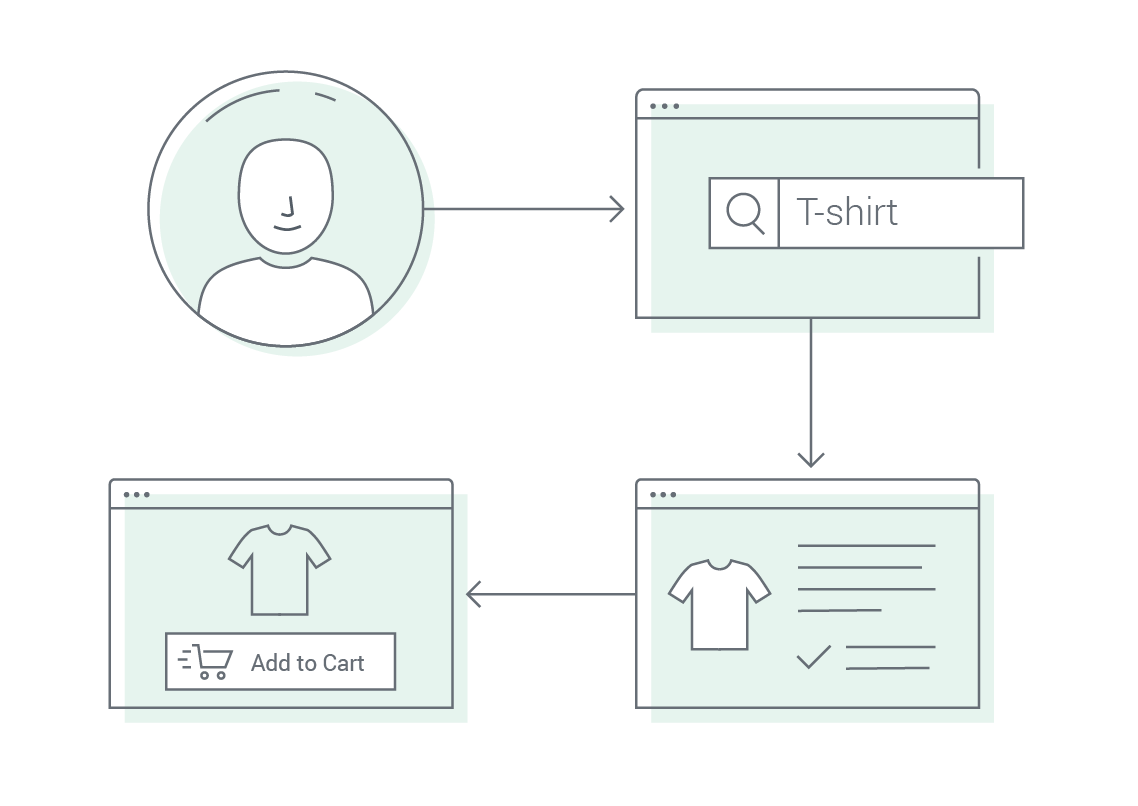 With that information, you can send your known visitor an email to get them to purchase from you.
That's where our Browse Abandonment and Product Abandonment automated features come into play—sending your shoppers an irresistible offer custom-made just for them.
A quick look at Product Abandonment and Browse Abandonment
When you set up the new Browse Abandonment and Product Abandonment automated workflows, you'll be able to send automated emails to those visitors that have abandoned your store.
This is often more effective than simply setting up cart recovery or abandoned cart emails. Those automated emails only go out to shoppers after they've added and then abandoned their carts.
But what if a visitor is looking at a certain page or product and then leaves?
Our new abandonment emails allow you to get more of the true abandons than the traditional cart abandonment workflow, meaning more sales at the end of the day.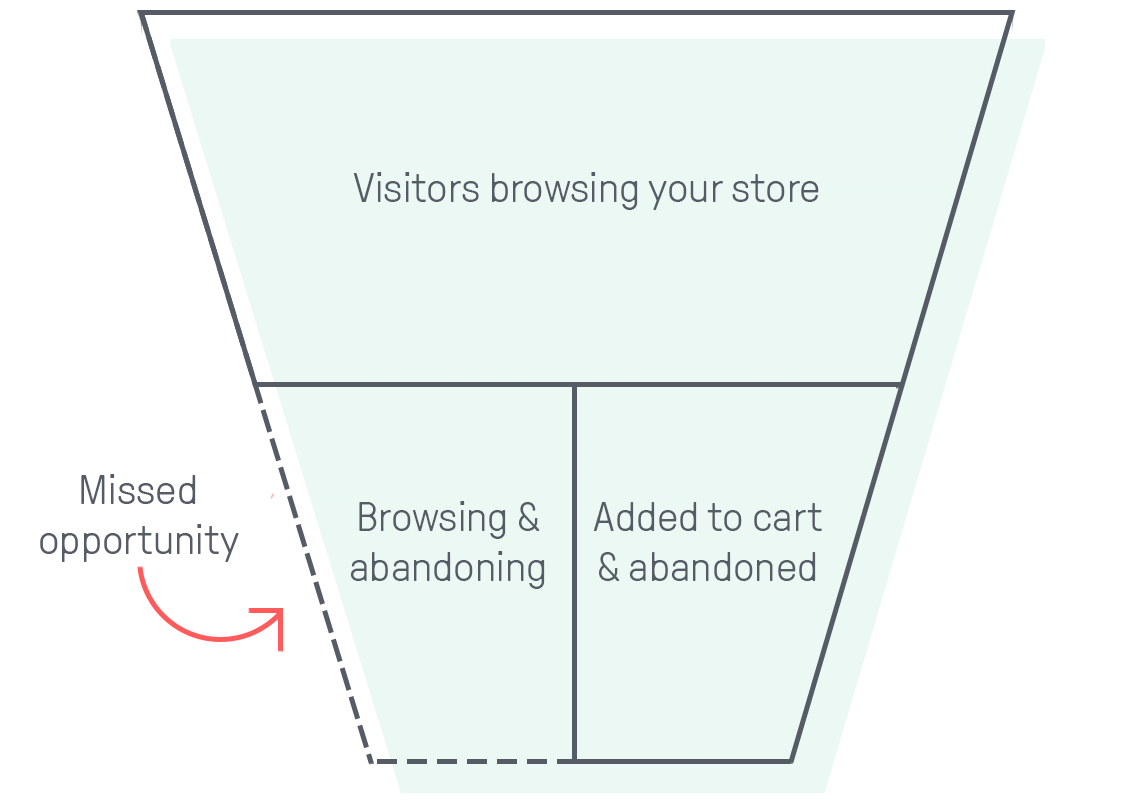 How to use Product Abandonment
Think of Product Abandonment as your rockstar tool for getting back lost sales. You can set it up to go to all subscribers and non-subscribers who have viewed one of your products and then left.
After all, the number of people who view products and then leave is much larger than the number of people who add products to cart and then abandon cart.
That means you can get more sales by setting up hypertargeted automated emails.
In fact, you can set up a specific Product Abandonment workflow for any (and even every) product you have on your store.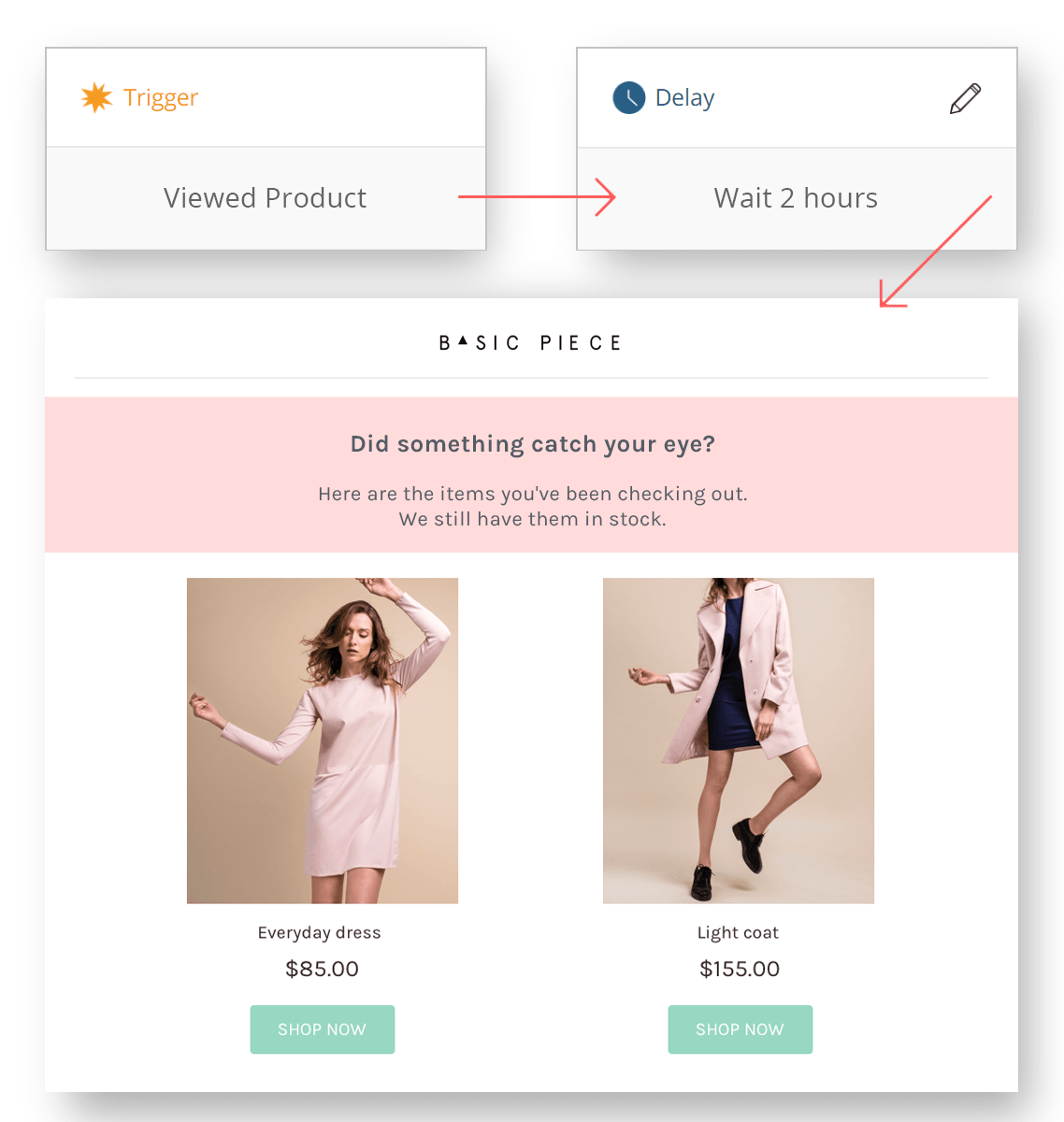 Your visitors will then get emails specifically about the products they abandoned, plus a great incentive (like free shipping, a good discount, or even a free gift).
And don't worry—if you set up your abandonment workflows, your visitors won't get a million emails. We've set safeguards in place so that your workflow starts only after certain conditions are met.
How to use Browse Abandonment
Browse Abandonment picks up where Product Abandonment leaves off. After all, the Product Abandonment workflow is specifically for when your visitors abandon product pages, but nothing else.
But sometimes your visitors will be interested in Collections or Category pages, or other pages that you know show a high intent to buy.
In those situations, you can set up Browse Abandonment for any page in your store.
Similar to the Product Abandonment workflow, the Browse Abandonment emails will go out to your subscriber and non-subscriber visitors after they've abandoned any specified page.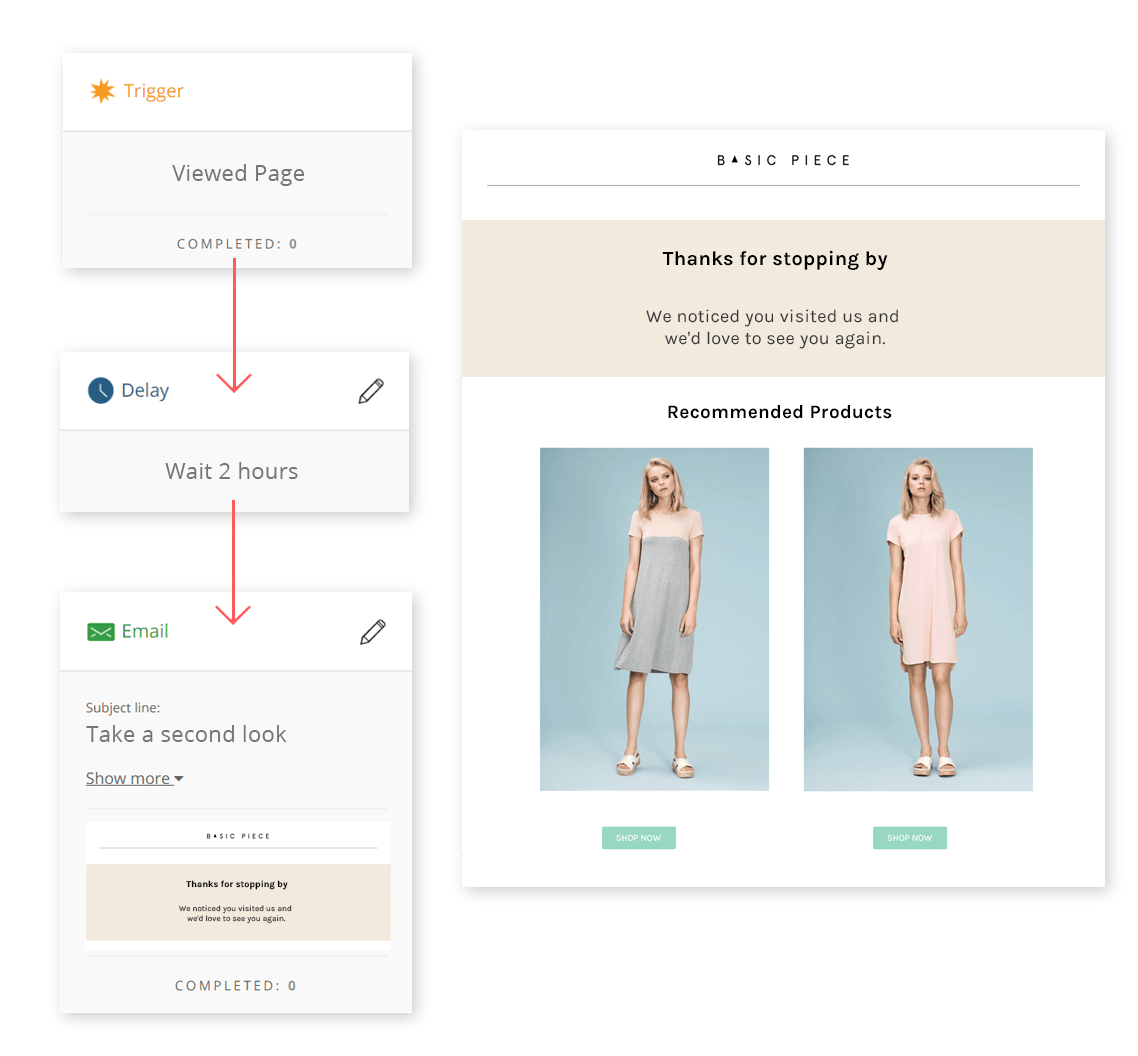 For example, if your visitor goes to your new Spring Collection page and looks around (even returning a few times in a session), then you can send them a targeted email reminding them of the great specific products you have inside your Spring Collection.
You can even take this opportunity to offer them a bundle (buy one, get one free, or buy any two items with a 25% total discount) to get them to buy from you.
Just make sure if you're offering a discount to present urgency by making it for a limited time only, such as 24 hours, a weekend, etc.
Find out more about our new Live View website tracking, Product Abandonment and Browse Abandonment.
Get started with Omnisend today & drive sales on autopilot with pre-built automation workflows
Start Free Today
related features
Want more sales?
Omnisend has everything you need to succeed.
Start free now
No Credit Card needed.