Perfection has no limits. That's why Omnisend has something new to introduce to you again! This time we put the focus on email design and email templates for the new Content Editor we introduced at the end of last year.
Also, we've made significant improvements to the user experience on Shopify. In addition, Omnisend is now available for Bigcommerce Stencil users, etc. So take a quick look at what we've done.
  New email templates—Atlanta and New York—are ready to use
Two new email templates, Atlanta and New York, are now available. They complement the London template for the new Content Editor launched in November 2016.
The Atlanta template is minimalistic, light, and uncluttered with details and borders. You should try this one out!
The New York template seems totally different and has a strong character. It's like a retro newspaper. It will be a perfect fit for a men's grooming store or a boho-style boutique. You will love it once you try it!
These new templates, as well as the London template, are available only on the new Content Editor. The old editor and templates will be available until June 30, 2017. So, there is still plenty of time to train on the new Content Editor as well as the templates.
You can choose the new templates in the second step of the Campaign Wizard.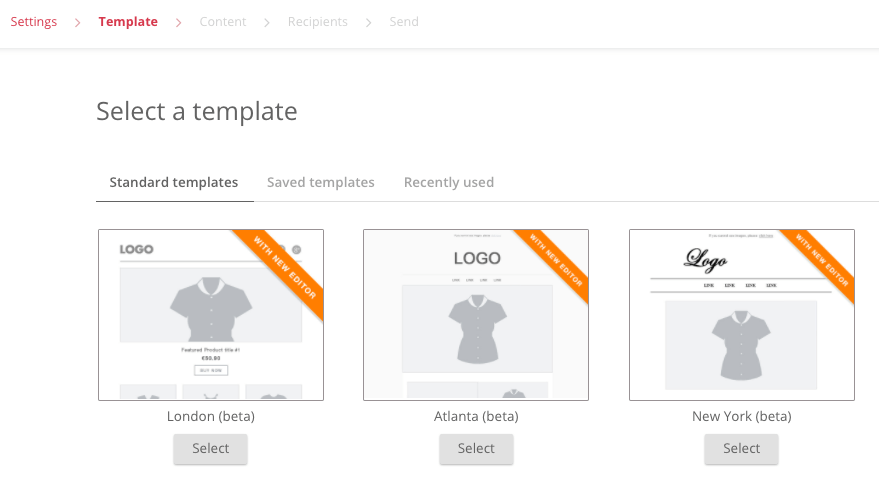 In-depth integration with Shopify using app links
Omnisend, collaborating with Shopify, has developed a more in-depth integration for this ecommerce platform. Now our customers can set up a campaign, order follow-up email, check their subscriber list, or enable signup forms with a couple of clicks on the Shopify admin panel.
One of example of the update is the selection of your products for the following email campaign right from the Shopify admin panel.
All you need do is check the boxes of the products you want to include in your email and then, in the "Bulk actions" menu, pick the "Add products to Omnisend Campaign."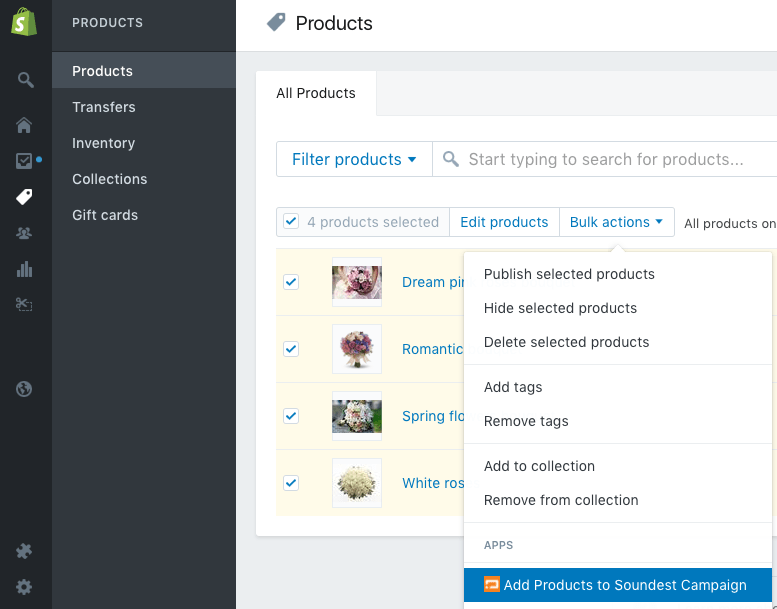 Omnisend will automatically move you to the first step of the Omnisend Campaign Wizard. Like always, you will have to add a subject line and pick a template. Then, in the third step—Email Content Editor—you will find your selected products with images, descriptions, prices, and a "Buy Now" button.
Detailed tutorials are available on Omnisend Knowledge Base.
  Omnisend is now available for Bigcommerce Stencil users
We have introduced a new snippet for websites on Stencil (Bigcommerce). Omnisend clients on Stencil can now use all of our features (except for Cart Recovery). The supporting system tutorials will guide you through installation process.
This does not change anything for clients on Bigcommerce who are using Blueprint templates instead of the new Stencil ones. They can still enjoy the entire Omnisend feature package.
  New background patterns for St. Patrick's Day
Along with the new email design opportunities included with Atlanta email template, we have added a few background patterns for St. Patrick's Day.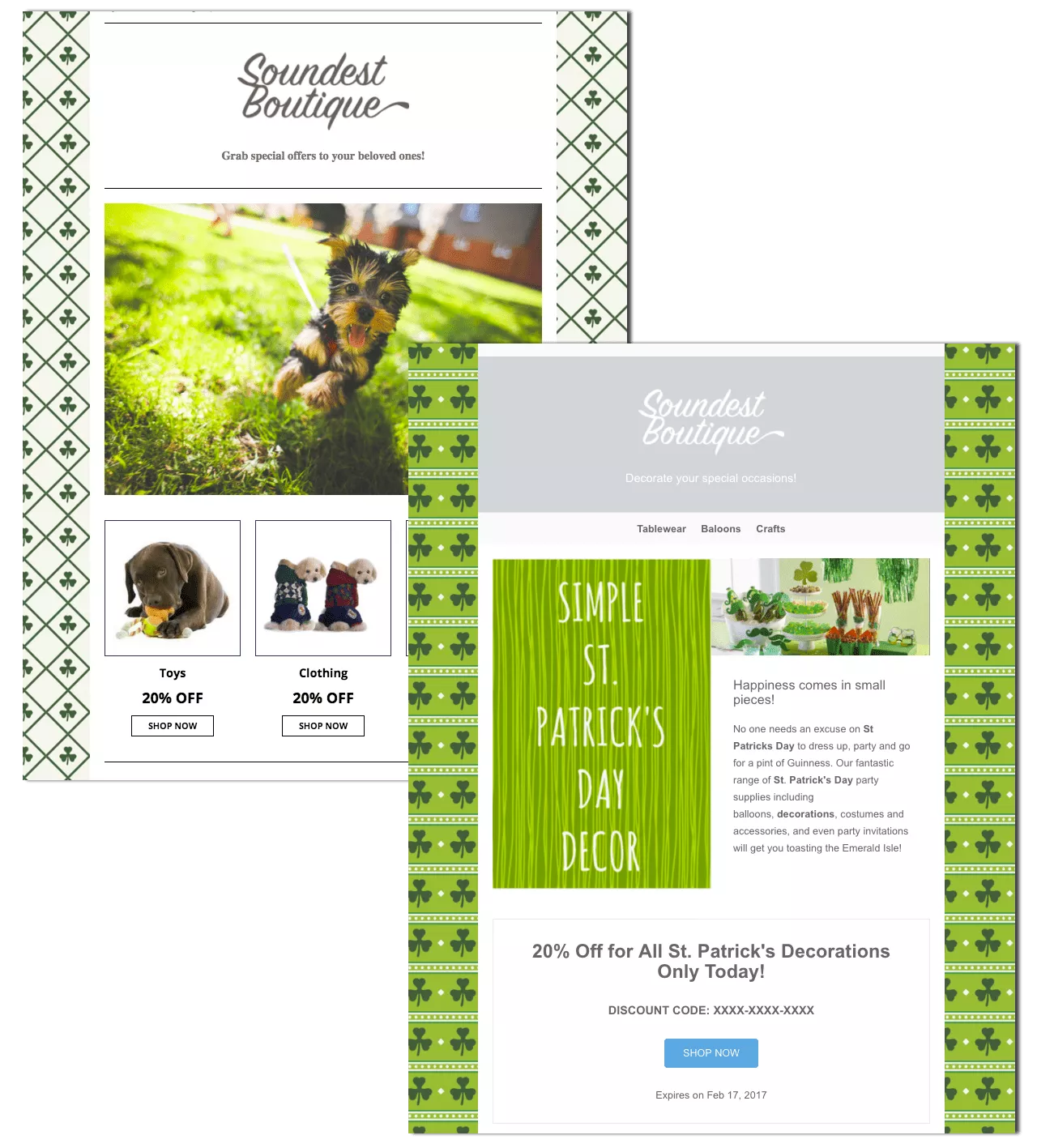 These patterns are available on the London, Atlanta and New York templates.
More new features are on the way! We will write about all of them on our blog. Sign up for our newsletter to stay up to date!