On March 8, Omnisend had its third big update release this year. With the following updates, we have fulfilled even more of the wishes from our client's feedback.

1. A new Editor's version has been launched for Ecommerce emails.
Recently, we have introduced a new Editor for bulk campaigns. We improved the workflow and added up-to-date email templates. Luckily, it was widely accepted by our clients! Along with the latest release, Omnisend has launched an Editor for automated ecommerce emails too. Starting from today, you can design your automated emails according to the latest trends, using the same Editor that you already know.
In addition to ecommerce workflows, we added a content block to customize abandoned products. From now on, you can choose what elements to show your customers when they receive an abandoned cart email.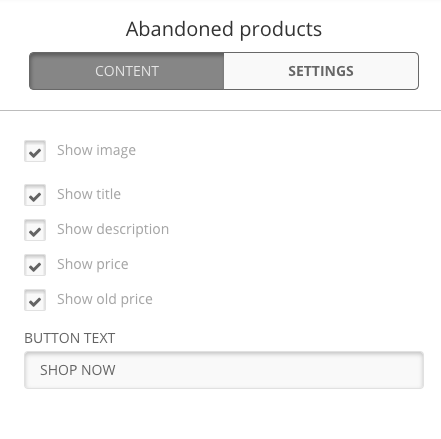 2. Image editing, while building your email, has been launched.
This is a totally new opportunity for Omnisend clients. The image editor has been installed into our Editor (both, for email campaigns and ecommerce emails). This means that you can now crop, rotate, and add filters or the text to the image – customizing your images while designing your email in the Editor. Read more.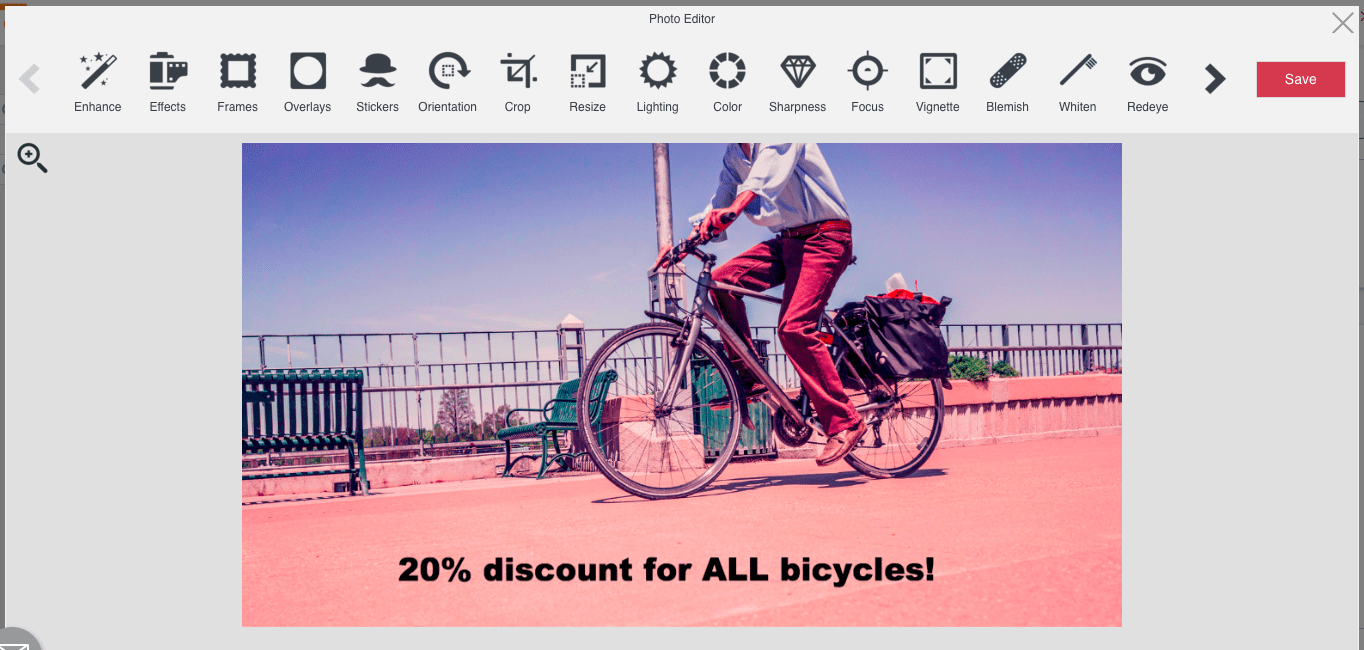 3. New spring theme background patterns.
In February, we have introduced backgrounds for St. Patrick's Day. In March, we've added more background patterns for your fresh and charming spring email campaigns. See the examples below.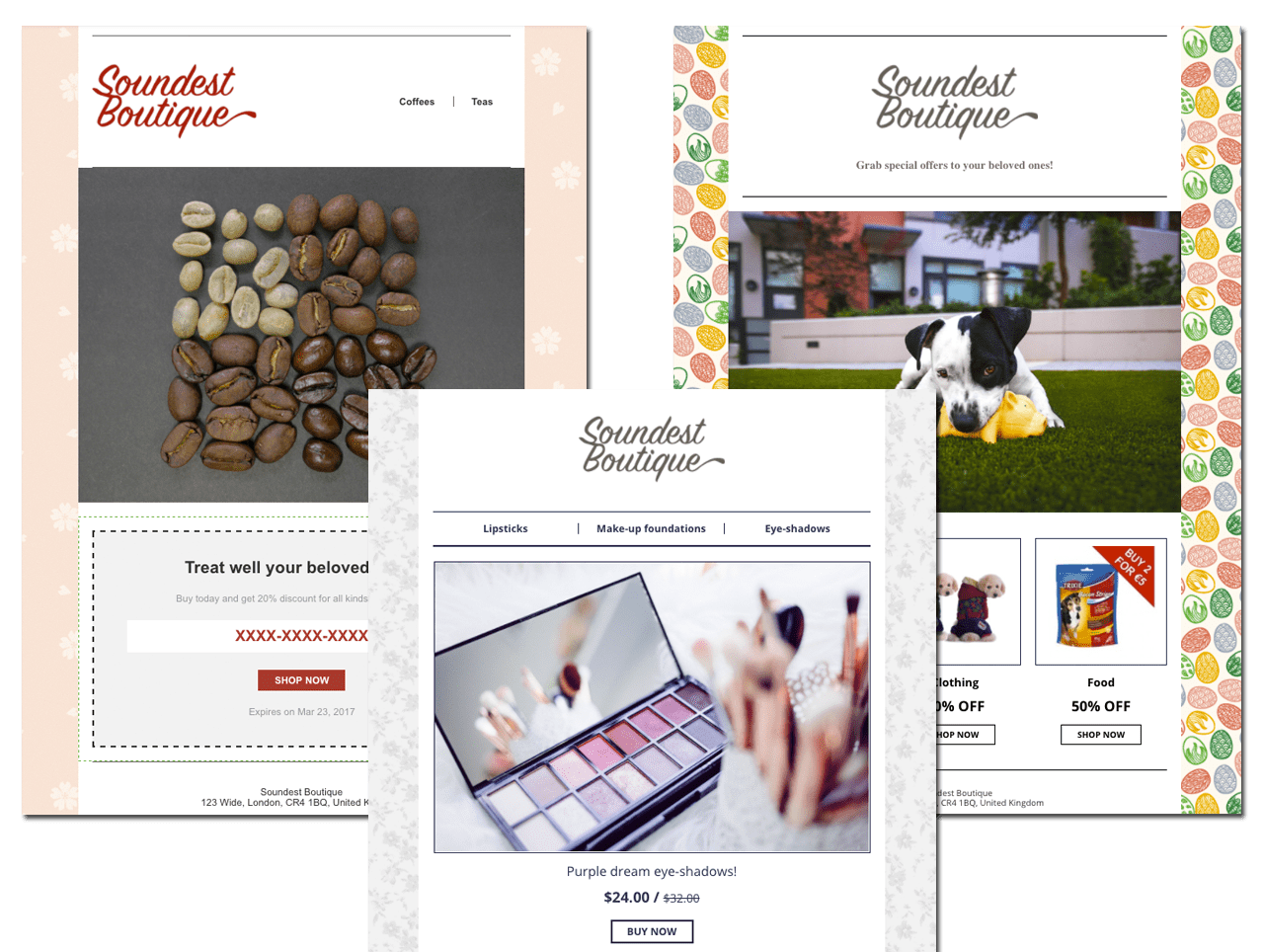 By the way, we knew how annoying it is to change the entire email content when changing a template. So, we have fixed it. Now, you can smoothly jump between the new templates (London, Atlanta, New York) without losing your content.
Important for Omnisend users
All Omnisend clients who have signed up before March 8, 2017, can use old editor and its email templates for their bulk campaigns as well as ecommerce emails until May 3, 2017.
By this date, we kindly ask you to begin using the new Editor and switch your former emails to the beautiful promotional and automated emails as seen in the new templates.