Drive sales on autopilot with ecommerce-focused features
See Features
Reading Time:
5
minutes
A large part of Jason Wagg's job as a brand developer is to fill in his clients' marketing gaps.
He's got a ton of retail and ecommerce knowledge from roles in customer service, stints at luxury fashion companies, and supporting digital implementations when online shopping first came into vogue. But he admits that overall, what he's doing for his clients isn't "incredibly ground-breaking," nor is it too advanced for them to learn with the proper bandwidth.
Rather, "a lot of what I'm doing is to help get them there faster." They're strapped for time and resources. These are small operations, some only one or two people in size.
Wagg gets it. He is the lone full-time employee of Effigy Agency. Efficiency is high on his list, too.
It's why he has cultivated a relationship with Omnisend. For nearly half of his clients, he depends on the email marketing solution to accomplish multiple goals in a short time frame.
Omnisend provides so much value for both him and his clients that he registered his New York City-based agency as part of the platform's Partner Program in November 2020.
For each client that uses Omnisend, he receives a 20% cut of their monthly plan revenue.
The perks go far beyond a monetary incentive.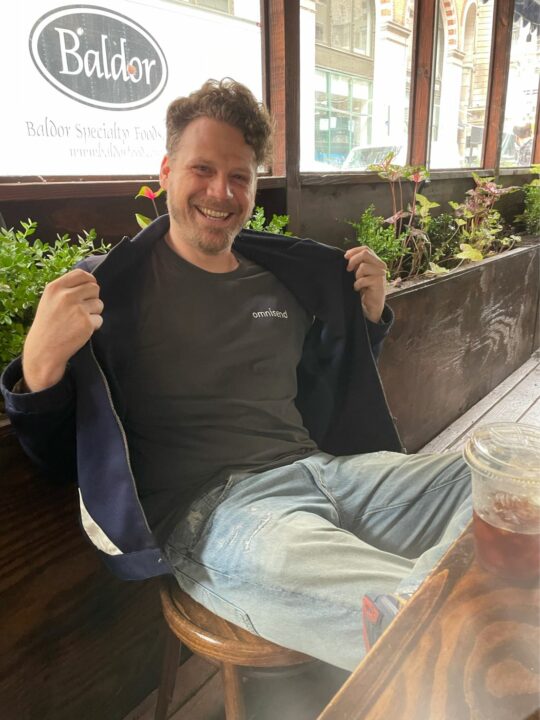 "The primary benefit of working with Omnisend is the super-sophisticated data layer integration and being able to do smart targeting and segmentation, combined with an easy-access environment that my clients can use themselves."

Jason Wagg, Founder, Effigy Agency
Becoming an Omnisend believer
Wagg's introduction to Omnisend began in early 2020. One client, skincare brand Sonya Dakar, required a new marketing solution to connect with Shopify after Mailchimp severed ties. Wagg tested workarounds—including Klaviyo, Sendlane and other platforms—before settling on Omnisend.
The ease and speed of completing multiple jobs was one of the lures. Omnisend's segmentation capabilities, thanks to its deep data integration with Shopify, was another. In fact, the latter is Wagg's favorite feature that he considers the biggest game-changer.
"That unlocks a lot of additional communication opportunities," he explains. "Even for just general insights and understanding, it's great to be able to understand how people are engaging, so you can segment subscribers off of their purchase frequency."
For a different account, Wagg implemented post-purchase followup emails for specific product purchases. Customers receive personalized recommendations based on the particular product they purchased.
"With that segmentation and super-hyper targeting, we find those campaigns have better open rates and click-through rates than what our welcome series does," Wagg says. "And they continually generate 15% incremental revenue."
Wagg has also discovered how well Omnisend plays with other technologies in the ecosystem. For example, he hooked the customer service helpdesk app Gorgias to Sonya Dakar's Omnisend account.
"The integration is super easy to use. There's a lot of leverage we're able to pull there," he says. "And there's a lot of really smart segmentation from both directions. We can dig into customer feedback from within Gorgias, paired with data within Omnisend, to better inform our marketing messaging."
Joining the Partner Program
Effigy Agency's official partnership arose from an encounter within the ecommerce space. Wagg was providing product feedback to an Omnisender, over a Shopify partners Slack channel, when he was asked to consider the Omnisend Partner Program.
A partnership made sense, as Wagg was already recommending Omnisend to clients. He typically tackles the technical implementation and sophisticated segmentation, and maps out customer journeys to strategize lifecycle communications. Promotional campaigns are left to the client.
"The best part about the Partner Program is, by far, having a dedicated manager to help solve problems and provide additional input throughout each client's journey. I couldn't do my job without their support."
He can reach out to the partner manager at any time, whether for technical assistance or expert feedback. Wagg works with a small number of freelancers, some of whom change over time, so he likes that he has an extra resource for ideas or a simple cross-check.
He explains that inclusion in the Omnisend Partner Program helps him keep tabs on product development and features. That, in turn, aids in better managing his responsibilities.
"Each of my clients will implement solutions at very different timelines," Wagg explains. "So it's really helped me prioritize what I need to do in order to best service their needs."
The program includes the Partner Portal, which enables access to all accounts in one spot.
Additionally, the relationship with Omnisend has opened opportunities to contribute more broadly to the digital ecosystem. Of involvement in a recent industry event panel, he says, "I think our work as digital marketers, and as implementers and problem solvers, gets a lot better when we start to have open conversations about what we're experiencing as an ecosystem."
A client story
Wagg's list of clients includes traditional brick-and-mortar operations that need to build an online store, as well as niche brands that are digitally native but want to enhance their presence.
Then there's The Fashion Foundation, a non-profit organization he assists on a pro bono basis. Wagg serves as a mentor, proposing solutions and guiding them through the process.
"Them" is founder Amanda Munz and her small team of volunteers. They acquire donations of samples and excess inventory from leading designers and retailers, sell them at a fraction of the retail price, and use the proceeds to buy school supplies for needy children.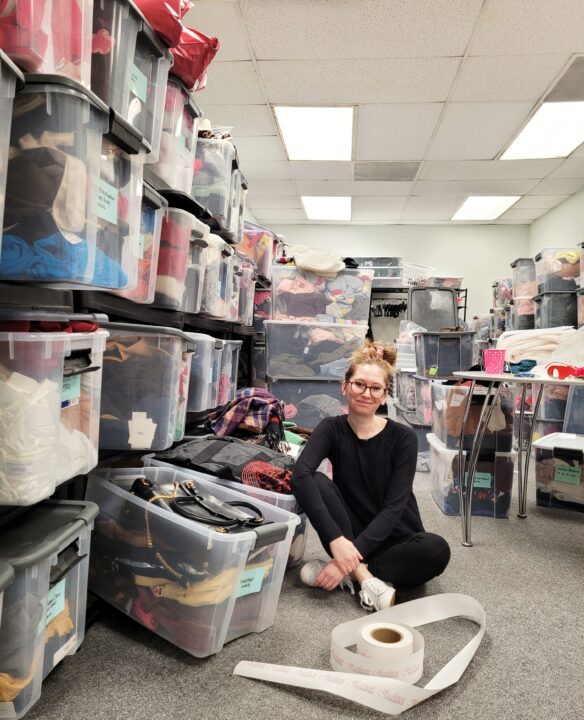 Wagg says Omnisend has been a cornerstone of the foundation's more than 500% year-over-year growth. It has received a lot of attention this year from television spots, including The Kelly Clarkson Show, as well as an influencer campaign. Each brought a significant uptick in newsletter subscribers, which were seamlessly captured with Omnisend.
Munz is also capable of responding with appropriate messaging, and shuttling subscribers into segments for future targeting opportunities, thanks to the platform and Wagg's advice. That goes not just for automations, but promotional campaigns as well.
"We've been using email blasts for a long time. We were never using them well enough or frequently enough. Jason has instilled in me the importance of it," Munz says. "I see the growth that's coming from it. It's becoming more of a prominent part of our business — to use email blasts and sign-up forms. And SMS will come, too."
Making solutions accessible
As an agency owner, Wagg appreciates that Omnisend's Partner Program has solutions to help him meet his clients' needs.
"I know that I can find the answer myself. But having someone to lean on for faster answers or better answers is really great."
The solutions don't just apply to a dedicated support team, but to Omnisend's toolkit as well. It's savvy enough for him to apply his marketing expertise, yet user friendly so that his clients can dabble in it themselves.
"It just means that the client and I can work together to accomplish the same goals faster and more efficiently."
Are you an agency or freelancer that uses Omnisend or would like to start? Join our Partner Program for exclusive perks!
Apply today
related features
Want more sales?
Omnisend has everything you need to succeed.
Start free now
No Credit Card needed.