Drive sales on autopilot with ecommerce-focused features
See Features
Reading Time:
5
minutes
Robert Edney remembers a time before Shopify.
"I was in Vancouver working within a full service digital creative agency and we had an up-and-coming fashion brand approach us to work on their Shopify store. They were one of only 15,000 Shopify stores back in 2011," he recalls.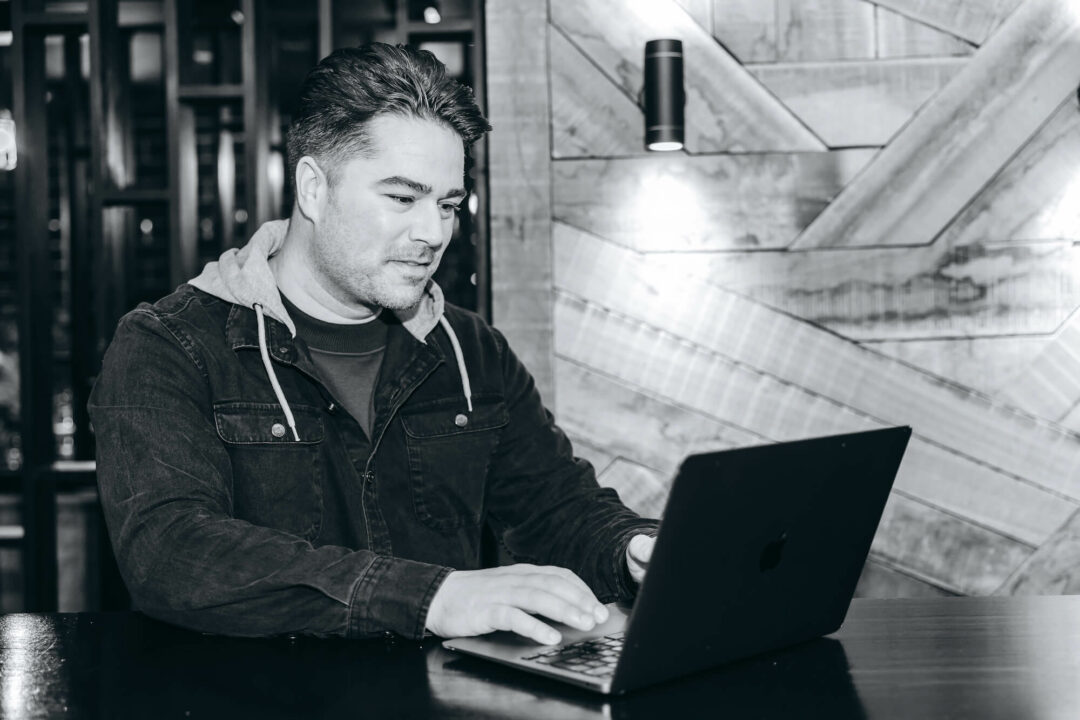 "At that time, we'd never heard of Shopify at the agency, but they were doing great sales, utilizing industry-leading integrations and the platform was groundbreaking compared to Magento, which is what we tended to use back then. I remember on the Shopify website they had a banner announcing an opportunity to fund their vision of the company, like 'Do you want to invest in our venture?' And it was just like this kind of crazy looking green website. But since then, it's absolutely changed the ecommerce industry—massively."
Today, nearly all of the clients for Robert and his digital commerce agency Propel are using Shopify. Even more, he's noticed that more and more clients are looking for email marketing solutions to help grow their ecommerce businesses.
"With recent changes in the industry, I've had clients approach me who are spending £3,000/month plus on ads, and the return is not as impressive anymore. They can spend £750/month on Omnisend, and the return is insanely different. For one client in particular, we've generated £177,000 in sales revenue since April 2022 from email marketing campaigns alone. Compare that with their Facebook/Google ads that have been four times the monthly cost and are nowhere near that level in terms of revenue generated and ROI."
Over the years, Robert noticed more customers switching from bigger ESPs like Mailchimp and Klaviyo to Omnisend. In fact, Mailchimp is no longer a big consideration for most Shopify brands, due to integration factors and better alternatives.
"Now, with most client conversations, it's much more likely to be 'Are you interested in Omnisend or Klaviyo?' Especially for ecommerce. They're not really considering Mailchimp as much as they used to. And generally, if these brands ask for advice, I'll tend to advise them towards Omnisend in most cases. It's just a very user-friendly platform, with tons of features, excellent customer support and it integrates perfectly with Shopify."
Working with Omnisend
Because of his experience in the industry, Robert has a great view on what ecommerce brands require to truly succeed, and that's why it made sense for him to join Omnisend's Partner Program in 2020.
In fact, he first started working with Omnisend because of one of his clients:
"I had a client that was using Omnisend, and I learnt how to use it inside out for that client specifically. It was awesome; I really liked the interface, the integrations and intuitive features, and even the price point where it was competitive with Mailchimp but was cheaper than Klaviyo was a huge plus."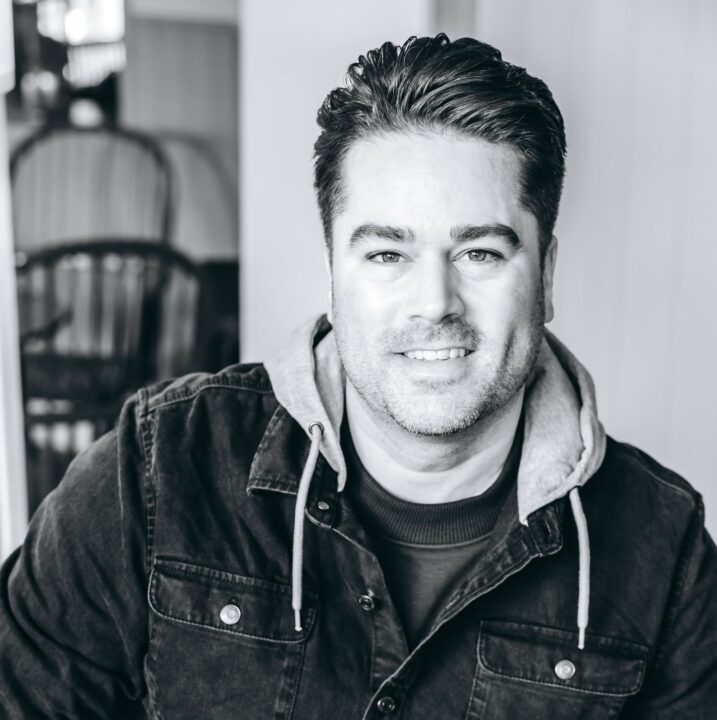 The Partner Program is like a "team"
"After becoming familiar with Omnisend and seeing impressive results, I was contacted about their Partner Program to help customers that are already using the platform and are interested in getting the absolute most out of their email marketing strategy as a whole. I'm pretty sure we just jumped on a call the same day and discussed the future," he recalls.
From there, he realized he could cover the needs of the majority of his Klaviyo clients with Omnisend, and he got more interested in it. And it really just snowballed from there.
"My experience with the Klaviyo Partner Program was great, but also notable is that it was not quite as personal," he says. "I find that building long-lasting working relationships with my clients creates the most success, and Omnisend seemed to echo that."
Robert now manages more than 25 brands in the US, UK, Canada and Germany. These brands span multiple industries, from food and beverages, to pet food and accessories, home and garden, and fashion.
When these brands begin working with Propel and get started with Omnisend, they often want to discover areas to improve their overall email marketing strategy, automation workflows and SMS opportunities. If they've already launched a few workflows—such as the profitable Split Value Abandoned cart or Welcome series—they'll often want to get more in-depth and optimize those workflows, while still providing better customer experiences.
Robert explains to his clients, especially those coming from Mailchimp, that Omisend is a mix of both Mailchimp and Klaviyo:

"In terms of user interface and friendliness, it's probably more similar to Mailchimp than Klaviyo. But it's got the added benefit of probably the best support of the three that I've experienced."
"In terms of user interface and friendliness, [Omnisend is] probably more similar to Mailchimp than Klaviyo. But it's got the added benefit of probably the best support of the three that I've experienced."

Robert Edney, Founder of Propel
That kind of support also extends to the Partner Program. Robert and his agency are in the hands of Zulfi Moon, our Sr. Agency Partnership Manager. "It's great working with Zulfi," Robert says.
"He always gets back to me within a day. We tend to chat about email marketing trends, keep on top of the latest integrations, anything email and SMS related, we just bounce ideas off each other in general and even sometimes share a Friday afternoon beer."
A client success story
With Omnisend, Robert and his agency Propel have been able to help ecommerce brands succeed where before they were having growth issues.
For example, one Shopify client in the pet industry had been using Klaviyo for years, but when they started working with Propel and made the choice to migrate to Omnisend, they began to see exceptional growth.
"We started working with them in March 2022," Robert says, "and the difference in results compared to when they were using Klaviyo is really amazing."
In the first 9 months, their revenues from all campaigns increased more than 40%, making an additional £51,300 since switching to Omnisend.
When looking at the revenue per campaign, that's gone up by a whopping 85%:
| | | | |
| --- | --- | --- | --- |
| | Klaviyo | Omnisend | Lift in revenue |
| Total sales | £126,500 | £177,800 | 40.6% |
| Sales per order from campaigns | £98.22 | £120.02 | 22.2% |
| Sales per month from campaigns | £14,055 | £19,755 | 40.6% |
| Revenue per campaign | £1152 | £2132 | 85% |
This type of success is true for both campaigns and automations. Revenue from workflow automations has increased nearly 28% in total:
| | | | |
| --- | --- | --- | --- |
| | Klaviyo | Omnisend | Lift in revenue |
| Total sales | £25,650 | £32,800 | 27.9% |
| Sales per month from automation | £2850 | £3588 | 25.9% |
It has been 9 months since migrating, but Robert believes that this trend looks set to continue and evolve. "We are on track that once we hit the one-year mark with Omnisend, this brand will have generated nearly £70,000 in additional revenue from their email marketing compared to their previous full year using Klaviyo."
For another client, Propel has been able to massively increase their performance by optimizing their workflows. In fact, they've done more in three months than the brand was able to do in the previous 12 months:
Before optimization, 12 months
After optimization,
3 months
Change in performance (%)
Total sales
£18,800
£102,600
446%
Total orders
351
1,200
242%
The future of ecommerce
Overall, the road forward for ecommerce brands is to put more focus on first party data marketing such as email and SMS marketing. Beyond that, it'll be important to capture genuine reviews on experience, post-purchase surveys and more engagement with customers with a focus on a more personalized brand experience.
"I've actually had quite a few clients say that they are looking at spending less on social media and on traditional digital marketing in 2023. When thinking of where to redirect that ad spend, the answer is increasingly into email marketing, looking into SMS possibilities, and investing more into their own first party data and improving technical ecommerce SEO to generate more organic traffic to their website."
When asked where he thinks the market is going, he says it's all about personalisation.
"Gaining a better understanding and engaging closely with customers is becoming more important than ever and personalizing email and SMS communication is going to be big in 2023," he says.
"That's what I'm trying to help my clients with, it can be easy to simply write an email and send it to an entire list. What's becoming increasingly crucial is to deliver content that truly stands out and is being sent to the right audience at the right time and doing everything possible to ensure that the customer is engaged and happy with what they are receiving."
We couldn't agree more.
related features
Want more sales?
Omnisend has everything you need to succeed.
Start free now
No Credit Card needed.