Why Users'Segmentation Rocks in Email Marketing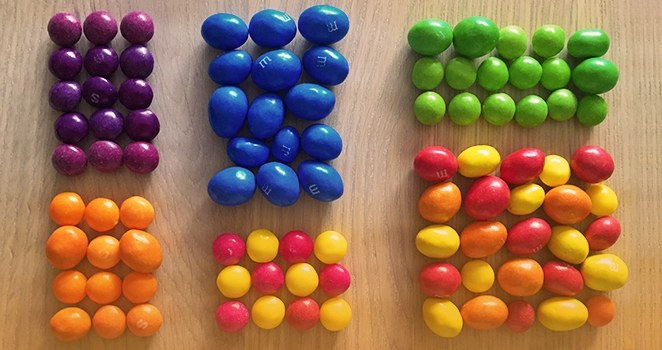 Reading Time:
3
minutes
Segmentation can get your way to newsletters being more opened, read and better resulted in sales.
This post will show a difference between sending a mass newsletter to the whole list of recipients and few targeted ones to several segments.
It will help you create a comprehensive email marketing automation strategy.
What is segmentation?
Speaking in definitions, segmentation is dividing your all contacts into smaller segments according to specific criteria: interests, consumption habits, demographics, etc. The purpose of segmentation is sending targeted, most relevant emails to recipients that are the most likely to respond to them.
There is a very interesting State of marketing report 2015 . It says that only 27% of marketers use data targeting and segmentation strategy. Majority of them (65%) find it very effective and 26% – effective. So what are the benefits of segmentation?
Benefits of segmentation
Increased open rates and conversions.
Just think about it from customer perspective. If a guy interested in sports receives a newsletter announcing a sale of women clothing, most probably he won't open your newsletter at all (judging from the subject line). Even if he will, all that you will get is his disappointment, but not an order. And this can have unfavorable long-term consequences – he may start ignoring all your newsletters, immediately send them to trash or decide to unsubscribe.
This wouldn't happen when doing customer segmentation.
Segmentation helps in raising subscribers' engagement and building trust.
Your subscribers deserve to receive content they care about. By sending messages they are interested in you will position your store as trustworthy business. The truth is, the more subscribers see your newsletters relevant, the more they will be engaged as they are willing to read your newsletters.
Now let's look to these engaged subscribers from the other side. You can create a segment of those who open most of your newsletters and get insights on what content drives the most conversions by looking at the delivery rates.
Segmentation minimizes possibility to be seen as spam. Take care of your email reputation.
This point I would like to strengthen with several numbers that can scare you a little.
43% of Email recipients mark messages as spam based on the 'from' address and sender name.
69% of email recipients report email as Spam based solely on the subject line
21% of email recipients report email as Spam, even if they know it isn't.
Source: 67 Email Marketing Statistics You Need
Sending mass newsletters too frequently can put you in a risk of being marked as spam by your recipients. By sending targeted newsletters to several different audiences you gain some safety points and naturally the number of newsletters sent to the same list slightly drops.
How to track and distinguish which campaign create better users flow, read our recent post.
How should I create the segments?
Segment your contacts based on criteria most important to your business. You can segment subscribers according to countries, cities, states they live in, their age, gender, purchasing history, reaction to newsletters, etc. It strongly depends on the data you have gathered about your contacts. The more you have, the more there are possibilities for detailed and accurate segmentation.
In Omnisend, segmentation is extremely easy to do. It's based on tags.
You can add tags to your contacts when uploading them manually. Or assign them automatically to different sources.
You can find detailed about Omnisend list segmentation in the Help Center.
An example
Let's say, there's a period of heavy showers coming to Florida and you have quite a big quantity of medium-sized raincoats left unsold. Perfect time for a clearout. You just need to create a segment of women that buy M-sized clothes and live in Florida and send a newsletter encouraging to grab a raincoat that soon will be in need. Relevant and targeted – a perfect newsletter!
All in all, list segmentation is a key to email marketing success, especially in the ecommerce. So, after reading this, will you ever send a mass newsletter again?