Drive sales on autopilot with ecommerce-focused features
See Features
Reading Time:
5
minutes
What does a merchant do with excess fairy-themed decor, such as fairy houses, figurines, and yard art? Pay to warehouse it? Discount it and pray that it sells? Trash it?
This was the problem faced by one such company. Their solution?
They turned to Emily Petway, executive director of GiveNKind. She discovered the right match at a mental health service organization. Child patients used the collection to build landscapes, a form of therapeutic play for working through emotions.
Petway founded GiveNKind as a brokerage that connects excess inventory with charitable organizations. Ecommerce businesses, in particular, too often send such goods to the garbage. Omnisend recognizes how vitally important it is to change this narrative, so is excited to partner with GiveNKind and contribute to an initiative that also helps those in need.
The Omnisend and GiveNKind partnership makes it easy for merchants to reduce their ecommerce waste by donating returned, imperfect and excess products. A 2019 impact report from technology company Optoro revealed that 5 billion pounds' worth of returns populate U.S. landfills each year. That equals more than three times the amount of waste that Seattle produces in the same span.
Such staggering waste, along with a desire to enrich communities, motivated Omnisend Senior Partners Manager Jon Knott to join the GiveNKind board of directors. Intent on driving the ecommerce industry toward more sustainable business practices, he approached Omnisend CEO and co-founder Rytis Lauris about the company becoming an official partner.
"Consumers are increasingly expecting businesses to be part of the environmental solution," Lauris said. "Working directly with tens of thousands of ecommerce businesses, we are in a fortunate position to help bridge the gap between the business of ecommerce and environmental waste. This partnership is a perfect means for brands to turn their environmental consciousness into real action."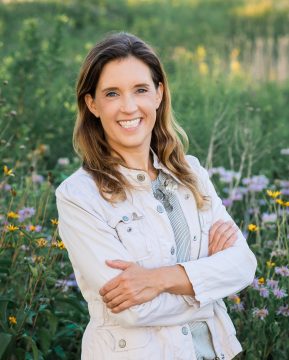 "There's such an intense need in our communities for the resources that make nonprofits impactful and help them grow their programs. With that intense demand, there's also this intense supply of goods going unused."

Emily Petway, Founder and Executive Director, GiveNKind
The GiveNKind Story
Environmental responsibility is an important aspect of GiveNKind. But it wasn't the impetus for its creation.
As a high school teacher in Atlanta, Petway had opened a local chapter of a national organization that supplies formalwear for such teenage rites of passage as homecoming and prom, free of charge.
A donated space housed the freestanding boutique. In exchange for the rent-free deal, Petway and her team were responsible for maintaining the building's grounds.
The problem? They didn't have a lawnmower. She found one posted on a freebie website but was too late in responding. The mower was snagged by someone who put it to use at his lakehouse.
"What was a convenience for one person really was a lifeline for our organization," Petway recounted.
The experience awakened her. Nonprofits needed an easy way to receive resources from those who want to make a difference with their discards.
"We're just a prom dress bank. What about the 1.5 million nonprofits in the country?" Petway posed. "If they're experiencing difficulty finding goods, and if there are many people looking to give impactfully, there needs to be a conduit—a logistics company that helps make that connection."
Petway registered GiveNKind as a 501(c)(3) in 2012 after moving back to Chicago. She recognized the "enormous supply" of unsellable ecommerce goods and turned her attention to engaging merchants, asking them to donate their overstocked, slightly damaged or near-expiration items.
Since October 2018, GiveNKind has placed goods totaling $3.7 million. The service has helped 355 nonprofits nationwide, both big and small, focus on their missions instead of the resources that make them run.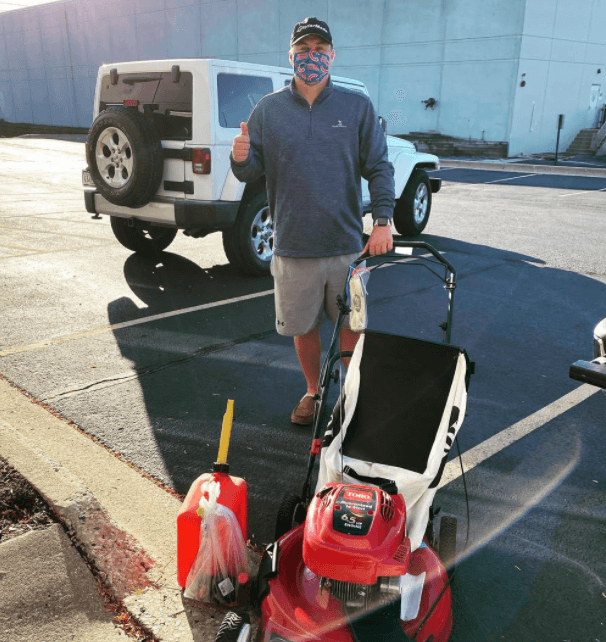 How the GiveNKind Donation Process Works
U.S. businesses interested in partnering with GiveNKind submit an application and indicate the nature of their donation. It can be a one-time gift or recurring.
Work is then carried out by a lean team of Petway and three staff members, along with 250 volunteers.
Once a submission is reviewed, GiveNKind works with the donor to fulfill placement preferences.
Items may be sent to warehouse centers, to be distributed to nearby nonprofits or among various organizations that are geographically scattered. Some companies request their items be sent to a specific area—either locally or one in which they don't have a presence—so they can leverage the opportunity as a marketing tool.
GiveNKind can also find suitable nonprofits within the business' regions of operation.
"There's such an intense need in our communities for the resources that make nonprofits impactful and help them grow their programs," Petway said. "With that intense demand, there's also this intense supply of goods going unused."
The Benefit to Merchants
Petway said the social capital that ecommerce brands generate with GiveNKind can't be understated. A partnership demonstrates investment in the community, by supporting charitable organizations and doing good for the earth.
There are financial benefits, too:
Warehousing goods costs money. Products that won't sell take up valuable space that could be used for inventory that does, and maintenance comes at a price.
Businesses don't needlessly spend time sourcing a nonprofit when using GiveNKind. As Petway pointed out, many neighborhood-based nonprofits aren't capable of accepting a bulk donation. Or, your gift might not be appropriate for all agencies. GiveNKind does the work for you.
Donating can avert waste removal and disposal fees, if a nearby nonprofit picks up your supply.
Donations qualify you for a tax deduction, plain and simple.
In the words of Petway, "waste is a commodity, not a liability."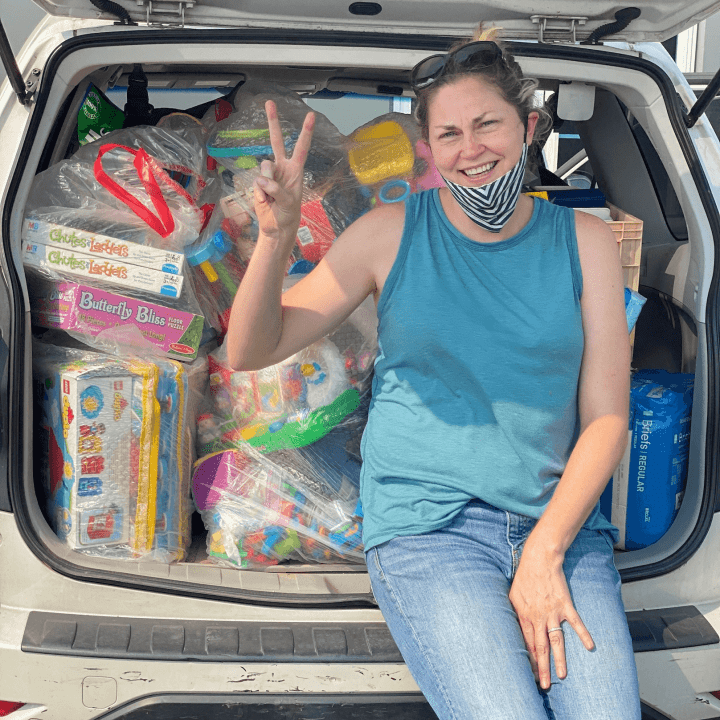 Finding the Perfect Home for Unwanted Inventory
The holiday shopping season has come and gone, but it takes merchants a while to determine which of the excess products are kept, resold or discarded. That means spring is the best time of year for GiveNKind.
This spring is shaping up to be a great one. A swell in online shopping led to higher returns than normal, trickling down to more donations for Petway and her colleagues to curate.
Sometimes items weave perfectly into a nonprofit's existing program. For example, the YWCA was able to pamper members of its breast cancer support group with a donation of facial massage kits.
Other times a donation becomes the cornerstone for a new endeavor. Thousands of dollars' worth of jump ropes inspired a community center to devise a heart healthy program.
If you think your donation is too off-the-wall, just remember the fairy collection. As Petway quipped, "You never know what prom dress bank is going to need a lawnmower."
related features
Want more sales?
Omnisend has everything you need to succeed.
Start free now
No Credit Card needed.