Drive sales on autopilot with ecommerce-focused features
See Features
Reading Time:
4
minutes
Our new Brand Assets feature has arrived.
Now, whenever you make a new email or choose a template, your visual branding will automatically be added and waiting for you, including:
Logo
Fonts
Brand colors
Social media links
Ordinarily, creating an email that's on-brand requires finding and uploading your logo, manually changing fonts for every element throughout the email, and finding the color codes to apply to your backgrounds, text, and buttons. That's how you go from the default look to your branded look: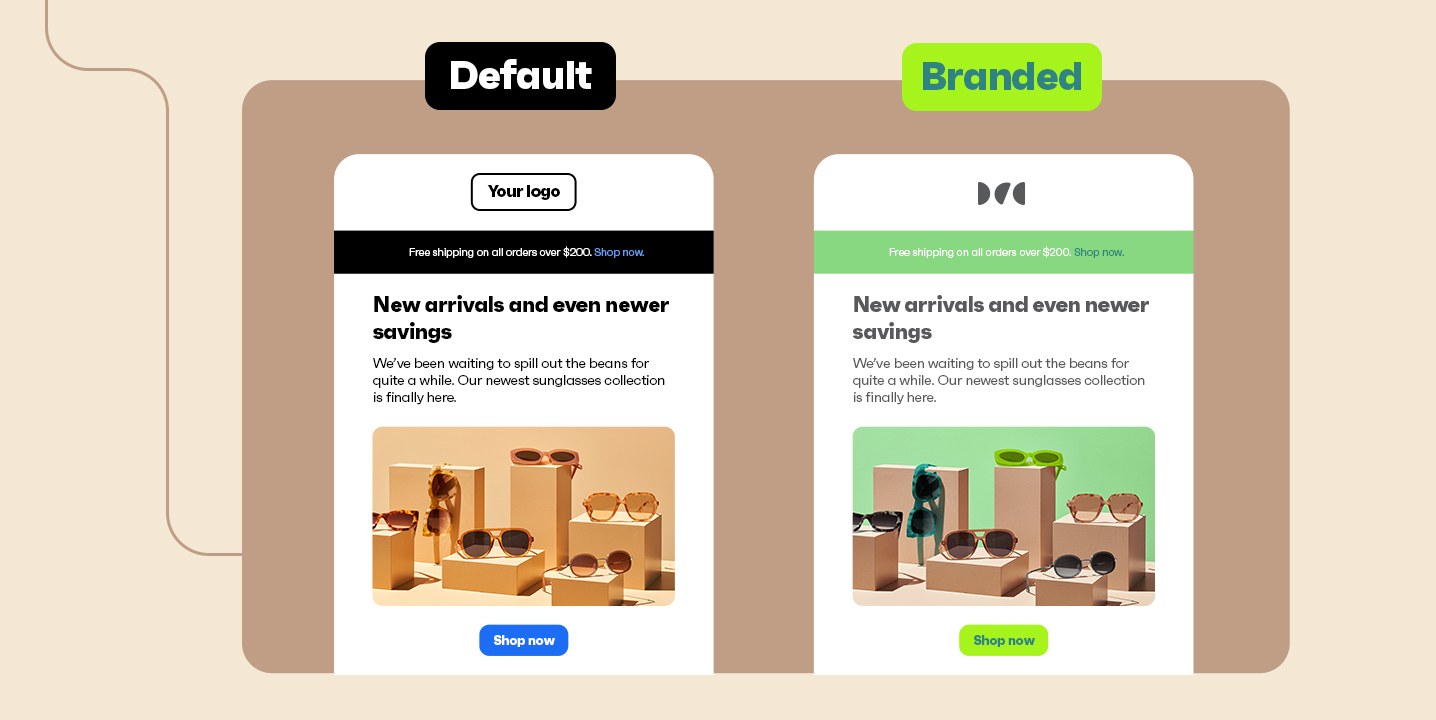 This can take hours.
But not anymore.
Omnisend customers using Brand Assets say it cuts their design time by 50% when creating an email campaign, allowing them to focus on other tasks.
What is visual branding?
Visual branding is anything that helps customers immediately identify your business. Think of famous logos like Nike and Apple, or the specific shade of red that Coca-Cola uses, all of which make the brands immediately recognizable even if the names aren't present.
Without branding, customers only recognize the product, and not who they bought it from—a common occurrence when we buy products from many third-party sellers on Amazon.
How the Brand Assets feature works
Brand Assets is a feature in our updated email builder that's designed to give you flexibility without the complexity.
Created especially for ecommerce stores, you don't need to be a designer to make beautiful emails that sell.
Simply connect your ecommerce store to Omnisend and we'll grab your logo, fonts, brand colors, and social media links. Alternatively, you can manually add them to your Omnisend account.
Then, whenever you build a new email or select an existing template, everything that identifies your brand will already be there—all you need to do is add the content.
To save you even more time, the preview feature shows how any template would look with your branding before you select it. You can see in the following selection of templates the logo and colors have been incorporated, giving an exact representation of what your email would look like for each template: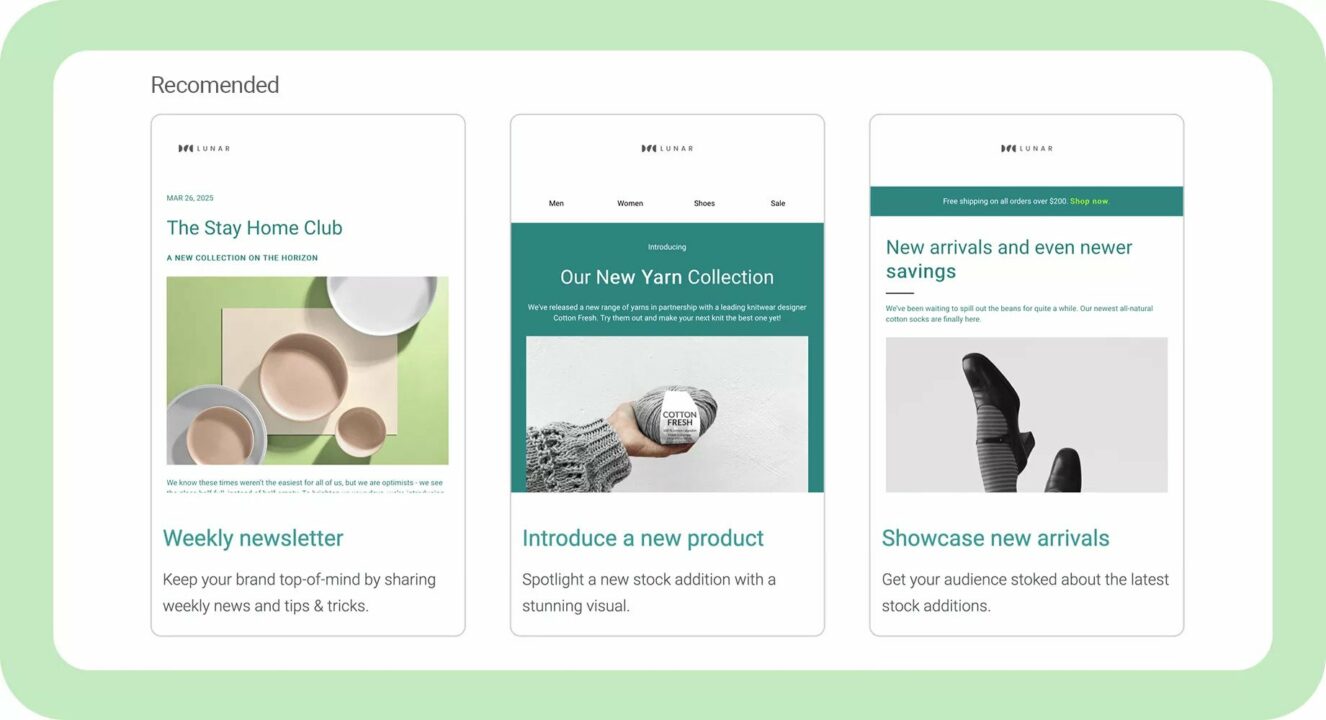 Your branding is also automatically applied to any layout, as you can see here: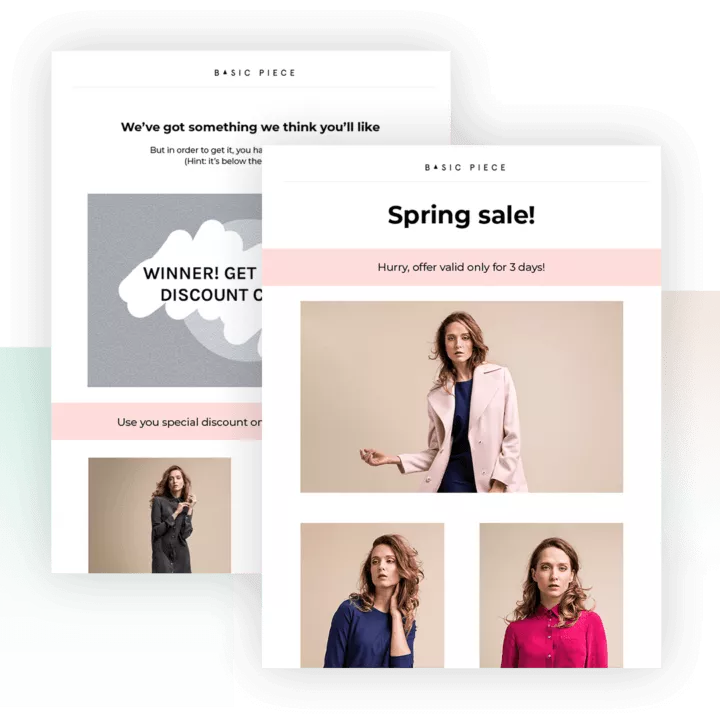 Our new Brand Assets feature means perfect consistency with no effort.
Why your visual brand matters
Your visual brand shows the world who you are and is a powerful way of separating you from competitors.
Notice in the following examples how each email looks completely different to the others, with each brand having its own recognizable identity: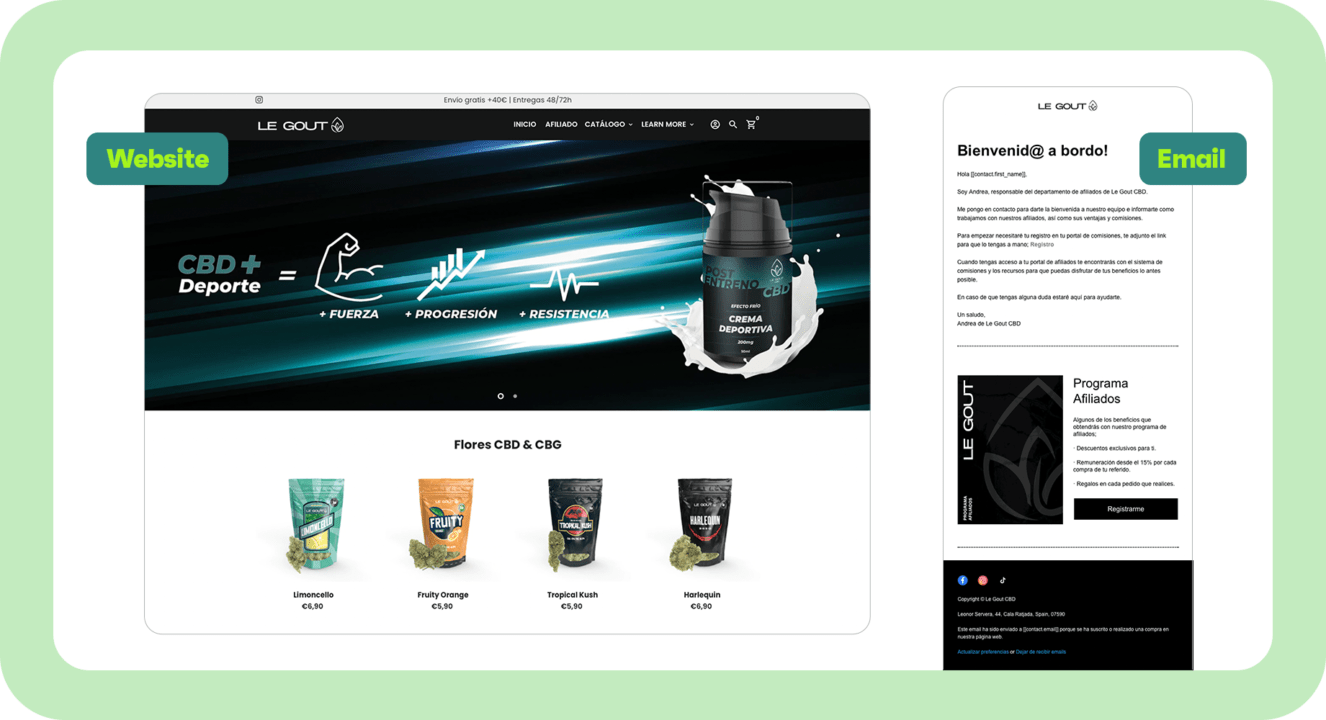 When used consistently, visual branding is enormously powerful—so much so that it's been shown to increase revenue by 33%. This also means that it's generating trust with your audience, which is a huge benefit for something as simple as sticking to your brand guidelines.
Burger King illustrated the power of consistent branding with its recent campaign announcing home delivery. In both of these ads, Burger King included a nod to its main competitors, just with clever colors and shapes: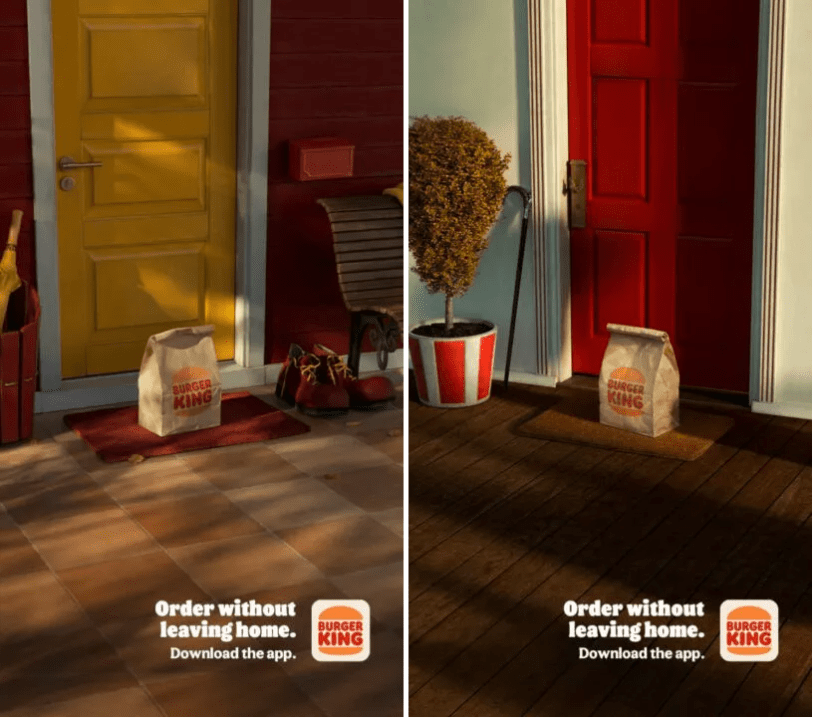 The first ad has a clear reference to McDonald's: to the left of the door is a wooden bucket that contains umbrellas, reminding us of the famous fries. The door is the color of the golden arches, and to the right is a pair of Ronald's oversized shoes.
The second ad references KFC: the plant pot to the left of the door is a KFC bucket, the tree is shaped like a chicken drumstick, the colonel's cane is propped up next to it, and the door is KFC's logo color.
These images are only possible because McDonald's and KFC have been so consistent with their branding that we can recognize them instantly. If we didn't associate that specific shade of yellow with McDonald's, or if KFC's bucket style changed frequently, this advert wouldn't have been possible.
While your business may not reach the global status of either fast food company, you can take a leaf from their playbook and reinforce your visual branding in every communication with your audience. Over time, they'll:
recognize you even in the absence of your name
trust you
become a stronger ambassador for your brand
Growing with Omnisend's new email builder
In addition to giving you more consistency and the ability to reclaim your time, our new email builder packs a lot more to help your store increase sales, too.
On top of making the most visually pleasing and consistent emails yet, you can also:
Automatically add products from your store, without manually uploading images and details
Cross-sell with dynamic suggestions
Create and save templates for any occasion—have one for discounts and a separate one for launches
Add unique discount codes
Plus, every email and template is already optimized for mobile devices. All you need to focus on is what you want to say, and we'll handle the rest.
Ready to try it for yourself, reclaim your time and effortlessly make the most effective emails to date? Get started here.
related features
Want more sales?
Omnisend has everything you need to succeed.
Start free now
No Credit Card needed.