Drive sales on autopilot with ecommerce-focused features
See Features
Reading Time:
3
minutes
It's been a busy month at Omnisend and we've got great new features to help you get the most out of your email marketing for the rest of the year.
With these features and the tips you're about to read, you'll stay in touch with your audience, grow your list, and boost sales—not just for the summer months but right through to Black Friday, Christmas, and beyond!
Watch the video below for a quick overview of what's new, or read on for more details.
Fresh email templates
The ecommerce calendar is non-stop, and our new templates help you to make a bigger impact month after month.
You'll now find Memorial Day and sports-related templates in the template library.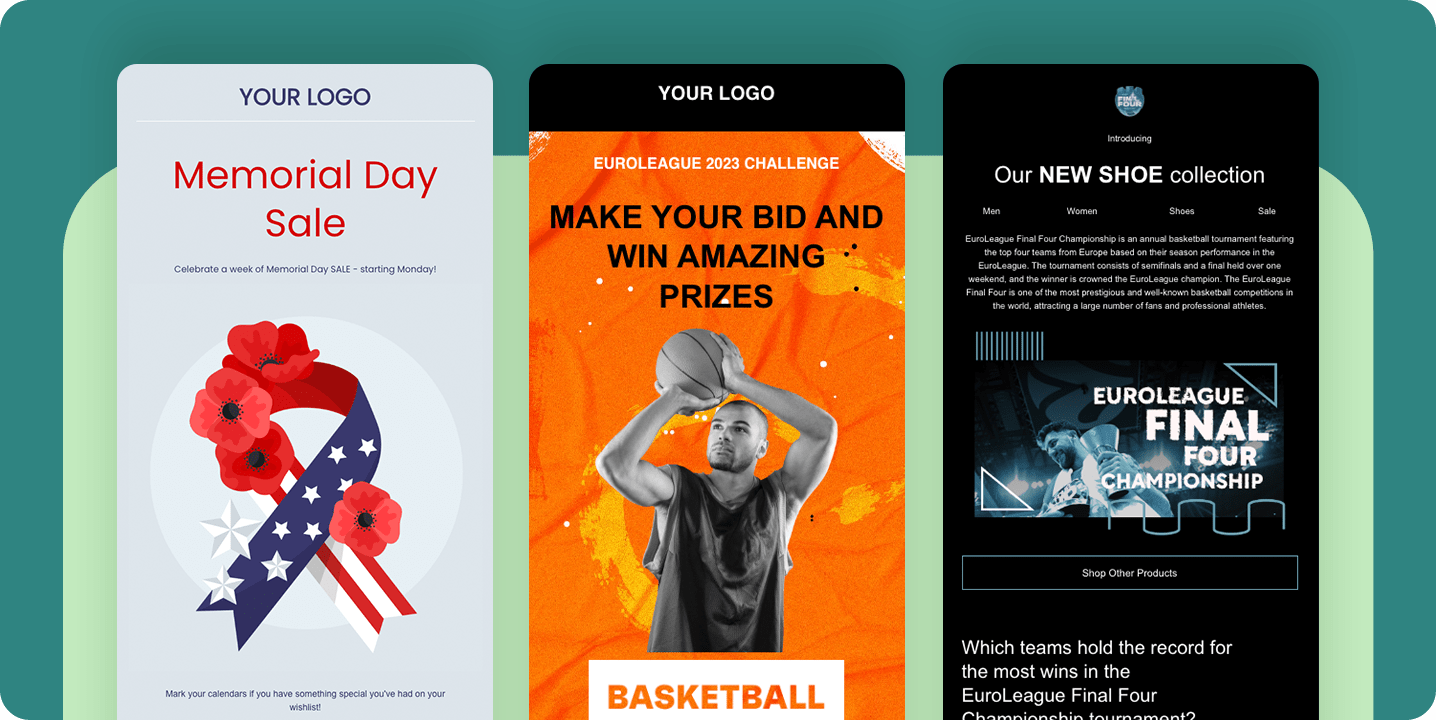 And speaking of the template library, there's a new Preview button so you can see exactly what the email will look like from the library: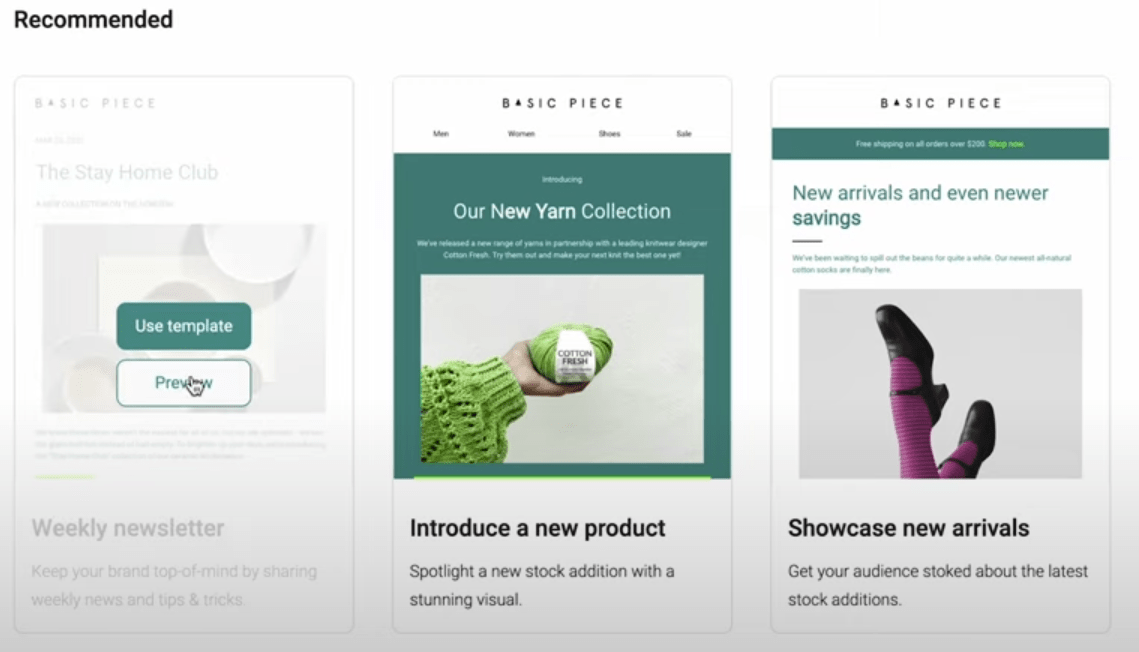 More powerful signup forms
Do you want to collect more information when new people subscribe to your list, but you're concerned a long form will scare them away?
Well have no fear, because multi-step signup forms are here!
Instead of having one long form that may overwhelm your visitors, multi-step forms allow you to split the fields into bite-size forms. Take a look at the below example, Step 1 is the form that appears on your site and Step 2 appears once they click the "Get 50% off" button: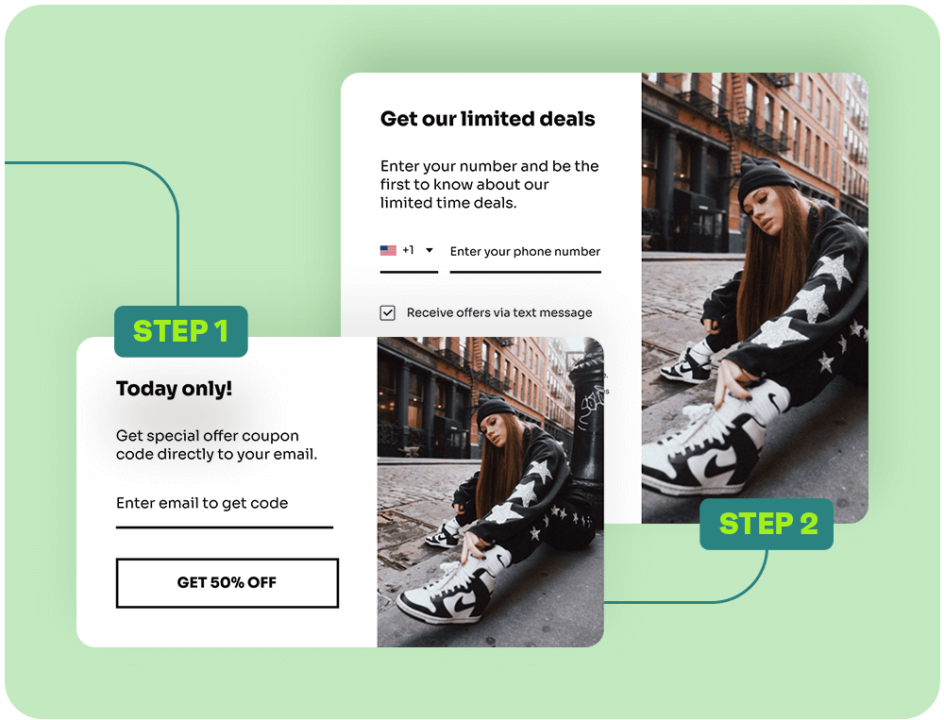 By using multi-step forms, you can gather more data from your subscribers—such as birthday, location, phone numbers—in a customer-friendly way.
You'll find multi-step form templates in the Form Builder library, or you can add a new step to your existing forms.
Read more:
How to collect more subscriber information with multi-step forms [+ walkthrough]
Click maps
Reports are now more insightful, thanks to the introduction of click maps. Now you can see at a glance how well your links are performing: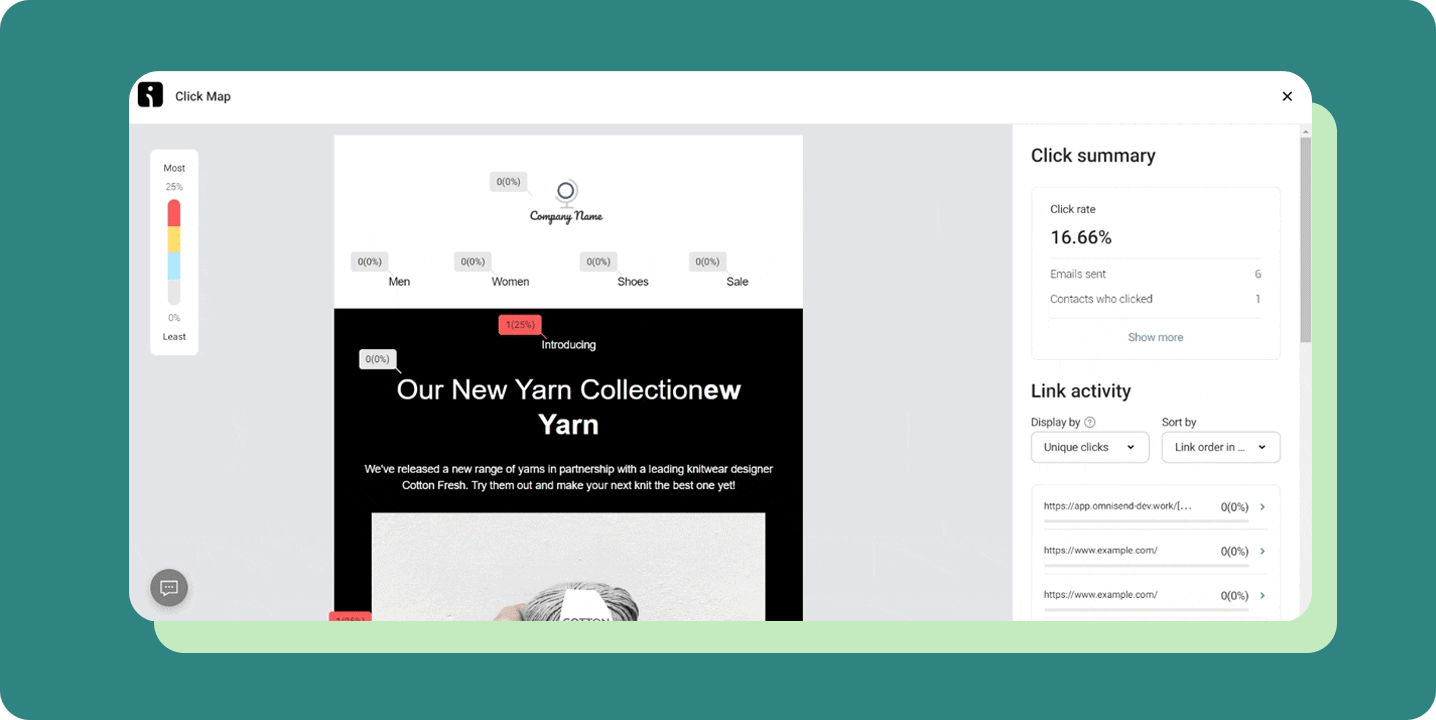 You can use this information in multiple ways. You can see which of your links get most, or least, attention to learn the type of CTAs that your audience responds to the most. But this information can also inform you about the reading habits of your recipients—if none of the links in the bottom portion get clicked, it might be an indication that your emails are too long.
Events
👉 Workshops:
How SMS can be your secret weapon (May 16 at 10:00 AM EST/3:00 PM GMT+1) Register here
The ultimate Shopify customer journey: Episode 6 (May 24 at 2:00 PM EST/7:00 PM GMT+1) Register here
👉In case you missed it:
Not using Omnisend yet?
If you're still not using Omnisend, you can start using all of these features and more in just a few minutes.
The best part is, you can use them completely for free—that's right, we have no restrictions on our features! It even includes our award-winning 24/7/365 live customer support.
Get better email & SMS marketing that's constantly being made better 👇
Upgrade your email & SMS marketing game with Omnisend. 1-click install with Shopify, BigCommerce & more
Start Free Today
related features
Want more sales?
Omnisend has everything you need to succeed.
Start free now
No Credit Card needed.