Drive sales on autopilot with ecommerce-focused features
See Features
How Invisible Brands uses the Partner Program to help clients earn more
Reading Time:
4
minutes
More than two years ago, German marketers Maurice Prüßner and Simon Ghebremicael had a direct-to-customer (DTC) fashion brand.
They used Omnisend to communicate with their customers and acquire new subscribers, helping them gain not only knowledge about email marketing, but also impressive sales—catching the attention of friends who owned their own online stores.
"Some of our friends, who are now our clients, asked if we could help them with email marketing, because it worked so well for us," Simon says. "After that, we started selling it as a service, which is how our agency started."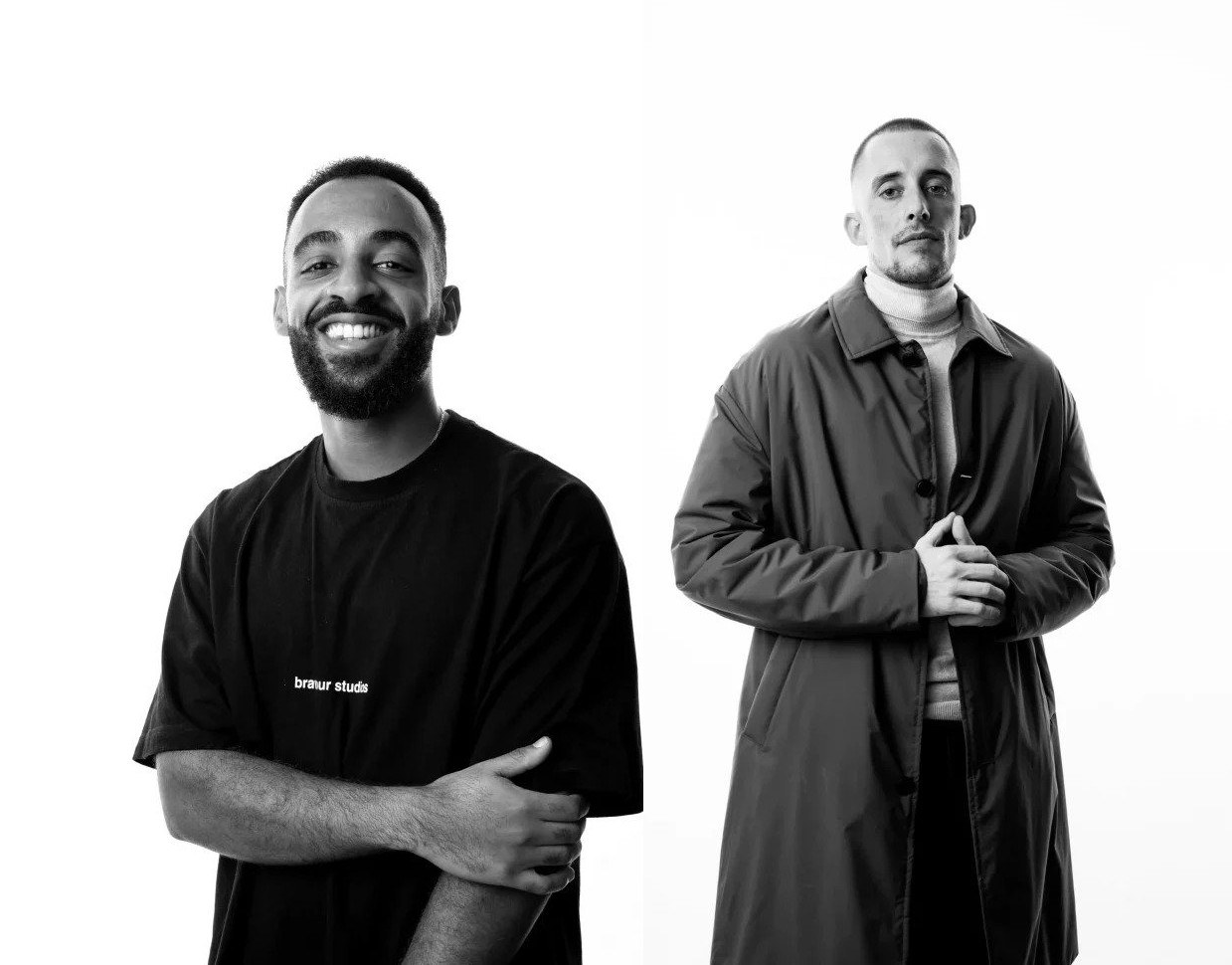 That agency is Invisible Brands, a leading digital marketing agency with more than 25 brands in Germany, Australia and the US.
They've been working for years with Omnisend, first in their own DTC fashion brand, and then as an agency using Omnisend's Partner Program, helping their clients earn sales through modern digital marketing methods.
For each client that uses Omnisend, Invisible Brands receives a 20% cut of their monthly plan revenue.
Who is Invisible Brands?
Founded in 2020, Invisible Brands focuses on helping DTC fashion brands get more customers and more sales with email marketing and social media.
One of their most successful strategies is their TikTok leads strategy, which depends on the larger limited drop trend that many German fashion brands use.
The limited drop strategy involves "dropping" a new collection at a specific time, and attempting to sell out those products in a short amount of time. Usually, drops are limited either in quantity, where a small amount of products are produced intentionally, or limited in time, where customers have a small window to buy this particular collection.
The core psychology behind limited drops is urgency and FOMO, since customers sometimes only have 10 minutes to buy a specific product.
Invisible Brands' TikTok leads strategy involves leading TikTok users to an Omnisend landing page (optimized for mobile users) so that they can get early access to a brand's limited drop: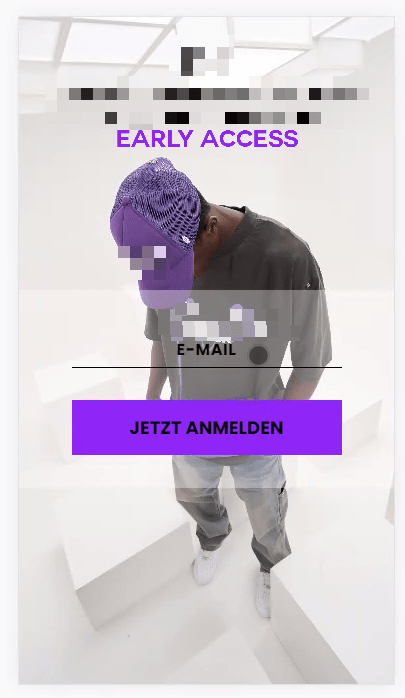 The leads sign up for early access, and they'll receive the code one hour before the collection drops. They use multiple landing pages intended for different audiences, and they get signup rates of roughly 15% on average.
Later on, we'll discuss more on the specific success of this campaign from one of their clients.
Working with Omnisend
For Maurice and Simon, Omnisend is the preferred ESP. "When we started our store on Shopify, Omnisend was the first choice," Simon says.
The same rings true for their clients.
"We prefer to use Omnisend, because the design of the platform makes it easier for us to build campaigns for our clients."
Most of their clients are using Omnisend, while only two brands use Klaviyo, which isn't optimal for them. "Our problem with Klaviyo is that it's pretty complicated," Maurice says. "To us, Klaviyo is like an Android, while Omnisend is more like the iPhone."
Simon adds: "To handle things on Omnisend is much easier than with Klaviyo."
Their customers using Omnisend are also seeing strong customer return rates. Because they're sending regular email campaigns for the new drops, they're seeing high open rates and other engagement.
One of their recent clients started using email marketing with Omnisend only four weeks ago. Already, they've seen sales far beyond their expectations.
Getting started with the Partner Program
One of the best parts about Invisible Brands' experience with Omnisend's Partner Program is the quality of the customer support.
Omnisend's customer support recently won a Stevie Award for customer service, with an average response time of under three minutes. Our Shopify app has a 4.8 rating, with most reviewers praising our customer support.
"The support is really great. If something is wrong, we can get support really fast. Usually, we can get our questions answered in about 30 or 40 minutes," says Simon.
The [Partner Program] support is really great. If something is wrong, we can get support really fast. Usually, we can get our questions answered in about 30 or 40 minutes.

Simon Ghebremicael
They explain that they also enjoy working with their dedicated account manager. "Zulfi always replies quickly, and if we have a question he always tries to deliver the answer."
Besides the customer support, they enjoy the Partner Portal to help them understand the performance of their clients. "We also like the Partner Portal, because you can easily see all your clients' activity," Maurice says. "It's easy to switch between accounts, and you can get a good overview of a specific client's performance."
A client success story
While some of Invisible Brands' clients sell furniture or other products, the vast majority are DTC fashion brands. This allows them to fully utilize the TikTok lead strategy for their limited drops.
One brand they've been working with since November 2021 had been relatively new to email marketing. Previously, they used Facebook ads to acquire new customers, but suffered the same setbacks as other brands due to the increasing ad costs and decreasing targeting and effectiveness.
Since the brand worked with Invisible Brands and started using Omnisend, they've earned more than $500,000 profit from email marketing alone.

The early access model works well—it adds a lot of exclusivity since customers get a special code that can be used to buy products a full hour before the general public.
This allows them to get a lot of signups in a very short amount of time. For example, by using Omnisend's landing page and TikTok ads, they got 10,000 contacts within seven days by spending only €4,000.

The combination of Omnisend's email marketing features—especially the mobile-optimized landing pages and automation workflows—plus the larger limited drop and Invisible Brands' TikTok lead strategy has set this client up for repeatable success.
Are you an agency or freelancer that uses Omnisend or would like to start? Join our Partner Program for exclusive perks! Apply today
related features
Want more sales?
Omnisend has everything you need to succeed.
Start free now
No Credit Card needed.