Drive sales on autopilot with ecommerce-focused features
See Features
Reading Time:
9
minutes
With an average ROI of $42 for every $1 spent on email marketing, email remains a crucial part of increasing sales in 2020. This is why WooCommerce merchants can't ignore this powerful tool—essentially, some of the highest-converting WooCommerce email plugins—for nurturing prospects and converting new customers.
WooCommerce emails are a core way customers interact with your store outside of your marketing campaigns. Email comes into play whenever they place or cancel an order or need notifying about processing, delivery, refunds, and so on.
However, native WooCommerce email templates lack customization features and aren't very distinct. So, if you want to make the most out of your email for generating repeat customers, you'll need an email customizer plugin like Omnisend to customize WooCommerce emails.
This enables you to modify your email's fonts, colors, and logos for a truly brand-aligned email campaign. With Omnisend Woocommerce email plugin, you have full control over every aspect of your emails. In short, plugins like Omnisend enable you to swap out WooCommerce's generic automated emails for something you can truly customize.
Let's take a look at this in more detail.
How to Set Up Omnisend for WooCommerce
If you're using WooCommerce with WordPress, integrating the Omnisend plugin is child's play. The integration seamlessly connects your store to your Omnisend account, enabling data from your store to feed into your email marketing efforts.
So, first things first, you'll need to register an Omnisend account (if you haven't already).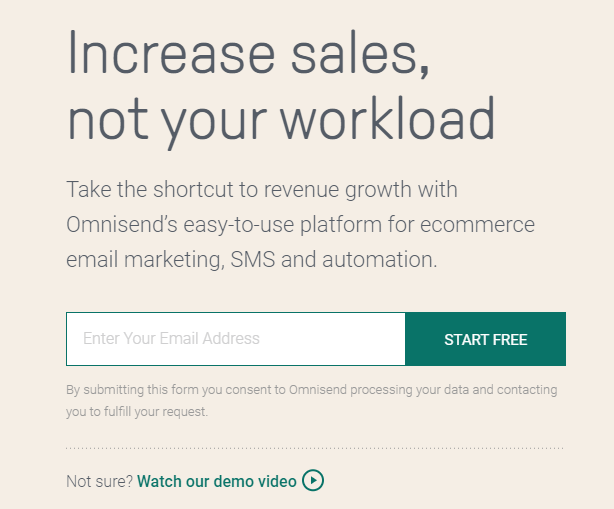 Next, go to your WordPress admin dashboard and navigate to the Plugins Page. Here you can search for the Omnisend for WooCommerce plugin. Then click install, and follow the on-screen instructions.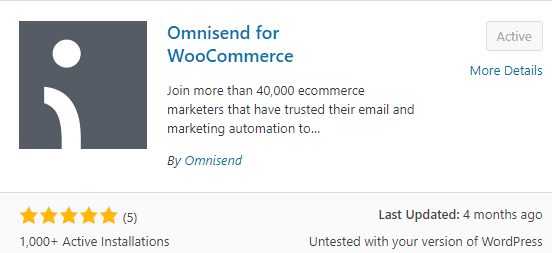 Now, activate the plugin. Once you've done this, it will appear on the sidebar of your WordPress admin dashboard.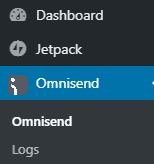 Next, you'll need to flick back to Omnisend (in a separate tab). Navigate your way to the store connection page, select WooCommerce, and enter your store's URL. Then select the 'Integrations & API' option. Now, copy the API key.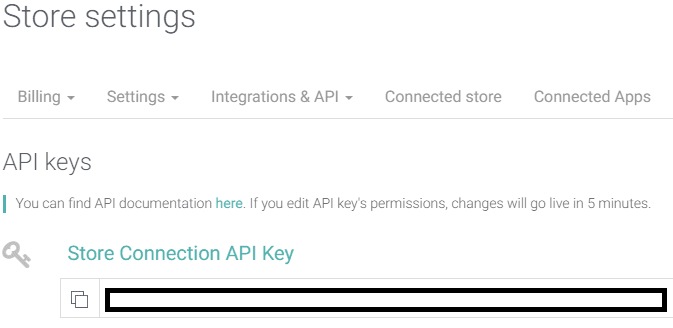 Head back to the Omnisend plugin inside your WordPress admin dashboard, and paste the API key.

Once you click Save, you'll get a verification request you need to accept, and voila, your store is connected — confirmed by the message screenshotted below.

And just like that, you'll gain access to multichannel marketing automation, including email, SMS, web push, Facebook, and more.
Once you're all set up, there are a couple more steps you need to take. To begin making the most of Omnisend's WooCommerce integration, you'll have to synchronize your WooCommerce data with Omnisend. Let's talk about this first.
Data Synchronization
Once you've connected with Omnisend, it begins to sync all your data from your WooCommerce store, including your contacts, products, and orders. This can take a while (there's a lot of data to sync, after all), but don't worry; it's likely to take anywhere from a few hours and an entire day.
Once everything is complete, all of your assets (e.g., your contacts, products, orders, product categories, cart/checkout) are instantly populated inside of your Omnisend account.
Once you've completed your data synchronization, it's time to move onto automation workflows.
Automation Workflows
Omnisend doesn't replace your automatic emails, such as those sent by WooCommerce, by default. If you want to replace your automated workflows, you have to:
Disable automations sent by WooCommerce
Enable automations in Omnisend
It's important to recognize how Omnisend and WooCommerce automations differ to fully understand how each platform deals with the different stages of an order and order fulfillment. With this info in hand, you'll be better positioned to develop meaningful and profitable workflows.
If you use payment options such as PayPal, credit cards, or cash on delivery, you'll need to set different order triggers.
For instance, if customers transfer cash (via PayPal, etc.), you'll need to change the automated order confirmation trigger to "order status changed." Whereas, if customers pay cash on delivery, you'll need to set the automatic order confirmation trigger to "order placed."
Should your store use both options, two separate automated confirmation workflows are necessary for capturing all your orders.
Tools to Customize Your WooCommerce Email Campaigns
Omnisend allows you to easily customize all aspects of your WooCommerce email templates using its intuitive WooCommerce email customizer. Essentially, you replace WooCommerce's default emails with Omnisend's more customizable ones, empowering you to create a more on-brand experience for your subscribers.
This could prove advantageous to your bottom line! Brands that present themselves consistently across multiple channels enjoy a 23% increase in revenue.
Creating a branded experience with customized emails doesn't need to be difficult, either. Color alone can enhance brand recognition by up to 80%.
You can use Omnisend to include all the critical aspects of your brand identity, such as:
Font
Logo
Color scheme
Illustration
Photography
… and much more.
Omnisend supports a range of WooCommerce email types and layouts, including:
New order
Order status change
Order details
Canceled orders
Failed orders
Password reset
Transactional emails
Completed order
Customer invoice
Customer note
Failed order
New account
As well as all of the above, you can use Omnisend to build different email marketing campaigns for promotions, product recommendations, abandoned cart emails, etc.
Let's dive into the steps you need to take to customize your emails.
Customizing Your WooCommerce Email Settings
First off, you need to start by defining your campaign settings.
This includes a subject line that introduces your contacts to the nature of your email. This needs to be catchy and enticing to get them to open your message as they glance over their mailbox.

The preheader is the short text that follows the subject line of your email. It should clarify the email content that customers can expect from your email and further hook their interest.
The 'Sender's name" field is your brand. In the 'Sender's email address' field, subscribers can see the sender's email address, which you can edit at this stage. Your email should be a professional and recognizable address that represents your brand. Often, addresses are structured like [email protected] or [email protected]

Omnisend allows you to preview what your email will look like in the recipients' mailbox. You can also send a test email to ensure that everything is up to standard before hitting send.
Designing WooCommerce Email Templates with Omnisend
The templates you use will depend on your campaign's purpose, your products, or your mood. There's plenty of freedom to experiment with standard and/or themed templates. It's worth noting that whatever theme you choose Omnisend allows you to use its intuitive drag-and-drop editor to modify its templates.
Below we've highlighted the differences between the two.
Standard Templates: These are all modern, sleek, and fully customizable. You can also easily switch templates. Alternatively, you can opt for a blank template if you prefer to start the design process from scratch.

Themed Templates: These are pre-existing custom templates that are prepared by professional designers. Just add your logo, contact details, and content, and you're good to go. You can still fully customize these email templates to suit your brand, but if you're unsure, you can trust the expert designer's work that's already laid out for you.
Each content block is customizable for design and color, so you can create a unique and eye-catching look that captures the heart of your brand.
Once you're happy with your template's look, you can save it to reuse it again in the future.
With your template fine-tuned the way you like it, you can move on to customizing the content of your WooCommerce emails.
Elements you can edit include:
Email footer
Email header image
Body text and images
Font family
Font size
You can insert additional content by dragging a new content block into your email. Each block comes with a tab where you can modify its content and design. Just like your email templates, you can also save these preferences to reuse them again and again.
You can access even more advanced functionality in the custom design tab; these empower you to change each element's size and design. You can even edit the template's width if you have a specific device in mind!
It's also worth noting that you can customize your email campaigns using Omnisend's HTML code content blocks if you're familiar with HTML. With the right know-how, you can bring your exact vision for your emails to life.

Unique Tools to Boost Your WooCommerce Emails
As your email templates are no longer tied to WooCommerce's email system, you have the freedom to use Omisend's unique tools to further boost your campaigns.
Omnisend's features make it easy to generate truly effective ecommerce email campaigns, even if you're just updating your customers about their order status.
For instance, the Product Picker allows you to add products directly from your storefront, making it a breeze to cross-sell and recommend products. This is a game-changer for many brands, as 91% of customers are more likely to shop with companies that provide relevant offers and recommendations.
The Product Picker adds these products automatically — complete with pictures, descriptions, and pricing. You can adjust the tool's settings to decide how many products are listed in any one row and which pricing format to use.
There's also the Dynamic Discount Codes tool. This enables you to reward loyal customers for their repeat purchases. Or, you can use it as an incentive for getting customers to return to their abandoned carts. Whatever you use your coupons for, did you know that shoppers who use coupon codes spend 24% more on average than shoppers who don't?
No one can refuse a bargain!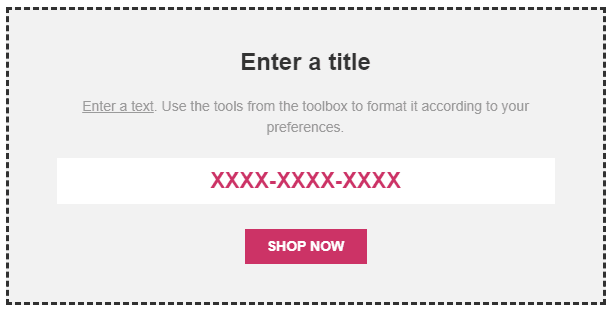 Omnisend also provides Click-through Rate (CTR) Boosters. For instance, interactive gift boxes and scratch cards can be used to incentivize your audience to engage with your emails, consequently, leading them to return to your site.
Finally, Omnisend makes it easy to send high-converting Cart Abandonment Emails to recover revenue that might otherwise be lost. Abandoned cart emails are a critical component of any successful email marketing program. In fact, sending three such emails results in 69% more orders than a single email!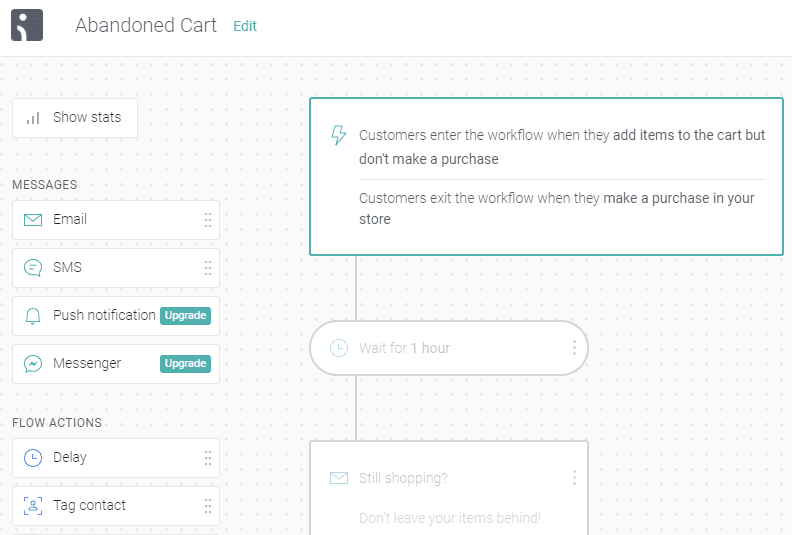 But that's not all. You can even use customized WooCommerce emails to engage customers in a wide variety of things — thank-you emails, invitations to provide feedback, loyalty programs, and much more.
Attention to Every Detail: Customizing the WooCommerce Email Footer Text
If you're sending commercial newsletters, you require a physical mailing address to comply with international regulations. If you've added your store address to your Omnisend account settings, it will automatically appear in all the newsletters you create. You can also adjust this information manually.
Sending Customized WooCommerce Emails
Once your email campaign is set up and customized to your liking, you'll arrive at the process's 'recipient stage.' Here, Omnisend lets you decide whether you send your email to your whole list or to specific segments.
Segmented email marketing allows you to be more personalized in your approach. For instance, you can address only new subscribers or send a specific email to your seasoned customers. You can create segments based on your subscribers' shopping habits, demographics, recent purchases, customer lifetime value, and much more.
It's a good idea to put some thought into this stage of your campaign, as marketers who use segmented emails note a 760% increase in revenue!
Omnisend allows you to get as specific as you like with your segments. For example, you can send your emails to U.S. customers but omit those that haven't opened your previous emails.
When you've decided on who will receive your email, it's time to hit send!
Then, Omnisend provides a quick overview of your settings and gives you the option of scheduling your campaign to send either now or later.
Tired of Generic Emails? Swap out WooCommerce's Automated Emails for Something More On-Brand
As a WooCommerce store owner, you'll benefit significantly from an effective email campaign that engages your customers. Treat them to a branded and customized experience to help solidify their relationship with your brand.
While WooCommerce's native email templates lack customization, this doesn't need to be the end of it.
With Omnisend (Woocommerce email plugin), you can fully customize your WooCommerce emails and make the most of various templates and formats. It doesn't matter whether you're keeping customers in the loop with promotional emails or sending WooCommerce order emails, Omnisend provides everything you need to ensure each email is on-brand, in style, and promotes your business and products as effectively as possible.
Try the plugin today, and say goodbye to generic WooCommerce emails!
Start using Omnisend today and supercharge your next email campaign!
Start Free Today