Drive sales on autopilot with ecommerce-focused features
See Features
did you know
Omnisend customers automate 32% of their email conversions. Are you maximizing sales?
automate my sales
Reading Time:
10
minutes
WooCommerce follow-up emails are a great way to engage your customers and gather feedback for your online store. However, as with anything, they'll only be effective if done properly.
So how can you send a WooCommerce follow-up email after purchase and make sure it brings your customer back into your sales funnel and keeps your brand in front of their eyes?
We're going to explore the best tips for sending your post-purchase emails for your WooCommerce store.
What are WooCommerce follow-up emails?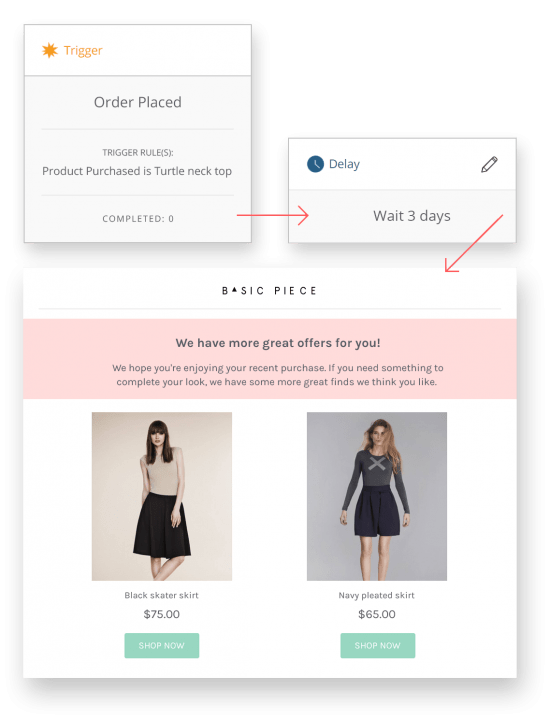 WooCommerce automated follow-up emails are emails sent sometime after a customer has bought something from you. The typical schedule is about one week, but you can make the delay shorter or longer.
What's nice is that you don't need any special WooCommerce follow-up email plugin. The best WooCommerce marketing tools will be definitely capable of covering you on that.
Here are some of the popular email plugins you can use for your WooCommerce store:
Omnisend
YITH WooCommerce Recover Abandoned Cart
WooCommerce Recover Abandoned Cart
ShopMagic
AutomateWoo
All these offer the option to send follow-up emails, apart from other email marketing features.
It's different from order confirmation emails, which are mostly receipts sent right after a customer buys your product. If you have some experience with email marketing, you know that, in general, follow-ups give you a quick way to:
Get feedback about your product that a customer has purchased.
Build a strong relationship with a customer.
Convert one-time customers into repeat customers.
Move customers down the funnel, turning them into brand advocates who will spread great word-of-mouth about your company and products.
Great, now that we've got that covered, let's go over the best practices and examples of great WooCommerce follow-up emails.
Boost your WooCommerce store's revenue by up to 85% using our email marketing plugin.
LEARN THE SECRET NOW
Best WooCommerce plugins for follow up emails
In this section, you will find some of the best plugins for WooCommerce follow-up emails that you can use to create automated campaigns.
Some of these plugins, like Omnisend, are multi-functional and offer a lot more features, while others, like WooCommerce Recover Cart Abandonment, are more specific.
So, take your pick based on your needs and preferences.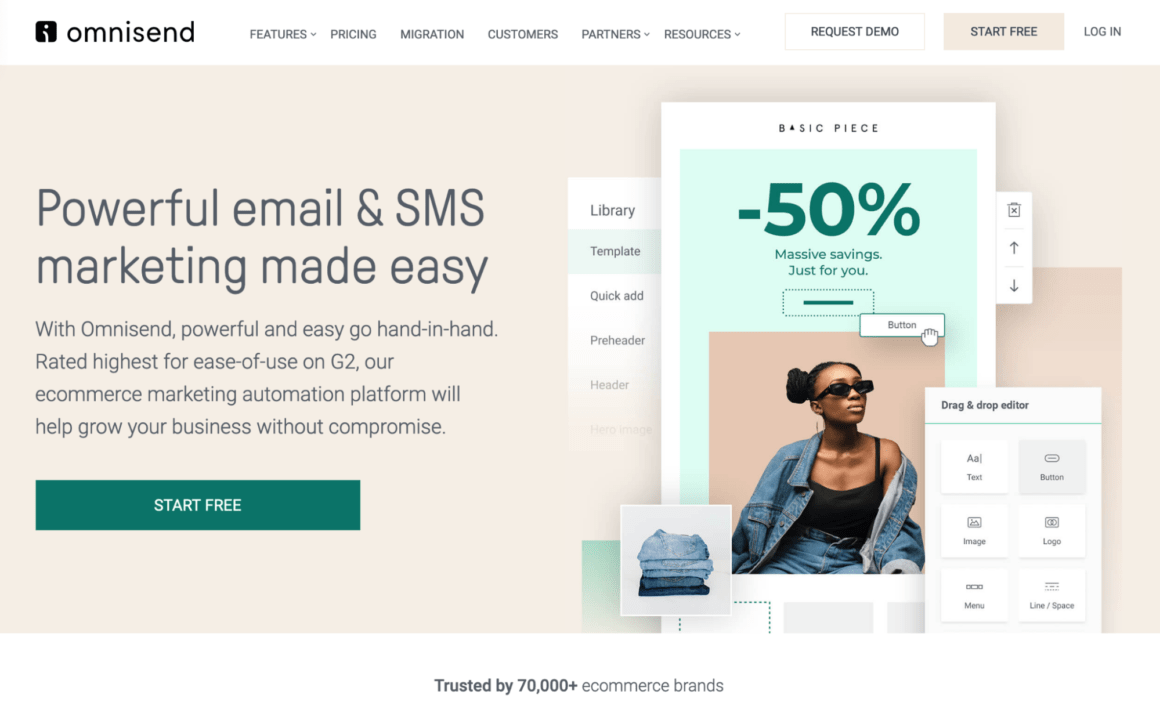 Omnisend provides a complete marketing automation plugin for your WooCommerce store that also enables you to send follow-up emails.
You can use it to set automated follow-up email campaigns using pre-designed templates and tons of customization options. The best part is that you can set these automated workflows and go live in minutes, not hours.
Combine that with the unmatched email marketing features and an intuitive user interface, and you have all that you can possibly need for your follow-up email campaign.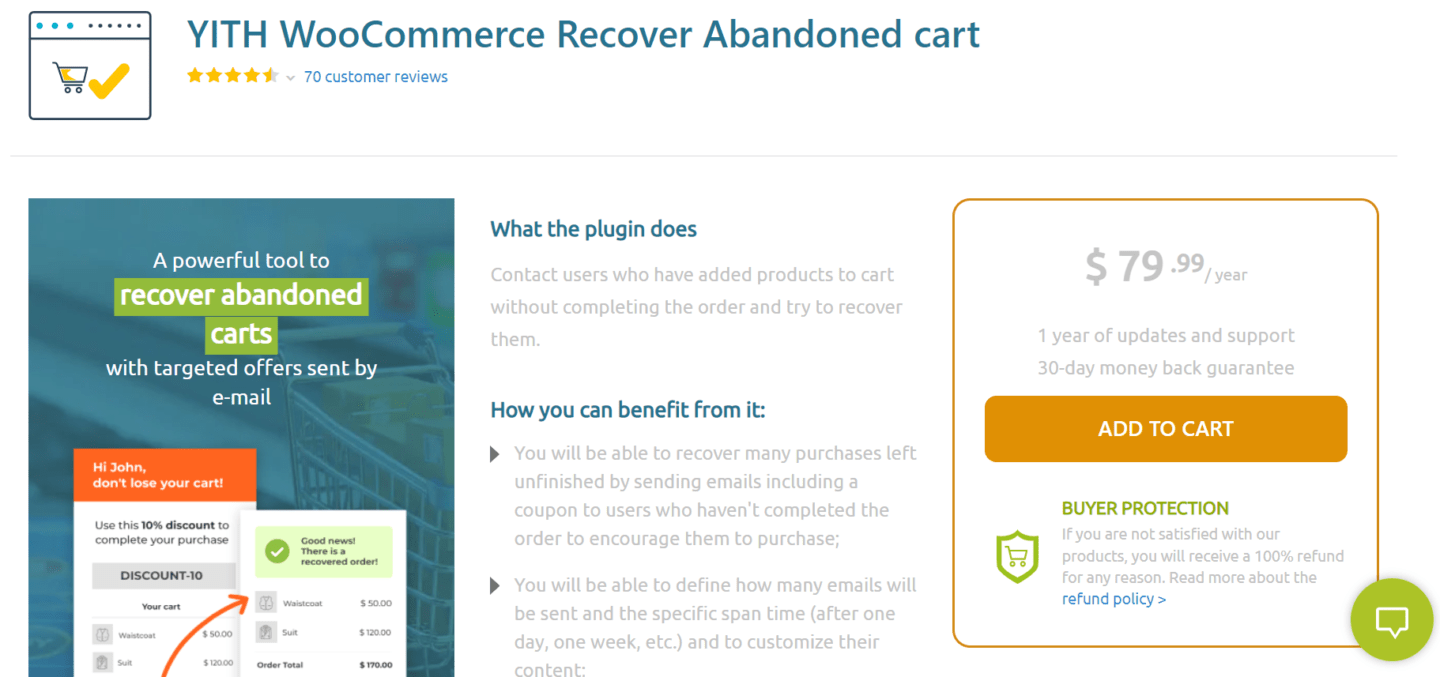 This is a good plugin for setting up WooCommerce follow-up emails for abandoned carts.
You can use it to set up an automated workflow for sending follow-up emails to prospects who left products in their carts. It also allows you to send a coupon or offer to further incentivize these prospects to make a purchase.
However, it does not offer a lot of flexibility or customization options, and its functionality is limited to abandoned cart follow-up emails.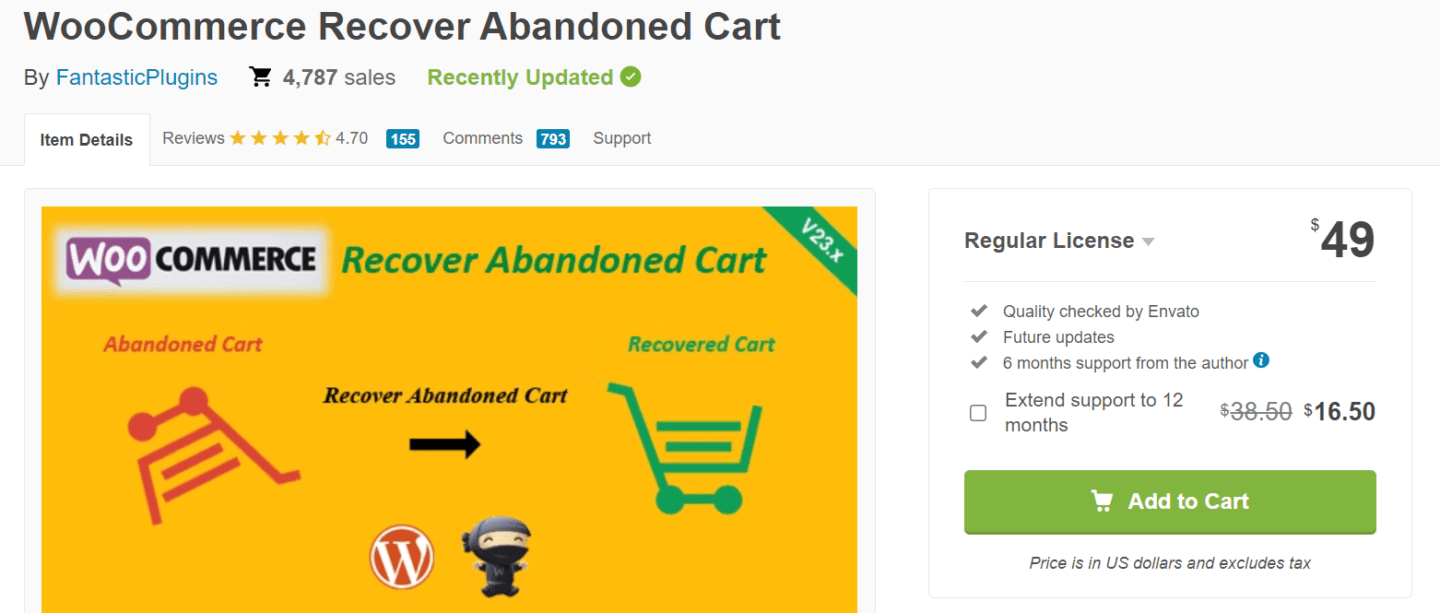 This is another niche plugin for sending WooCommerce follow-up emails for abandoned carts.
You can use it to set up automated workflows for sending follow-up emails at specific times. It has some preset abandoned cart templates that you can use to quickly set up an automated WooCommerce follow-up emails campaign.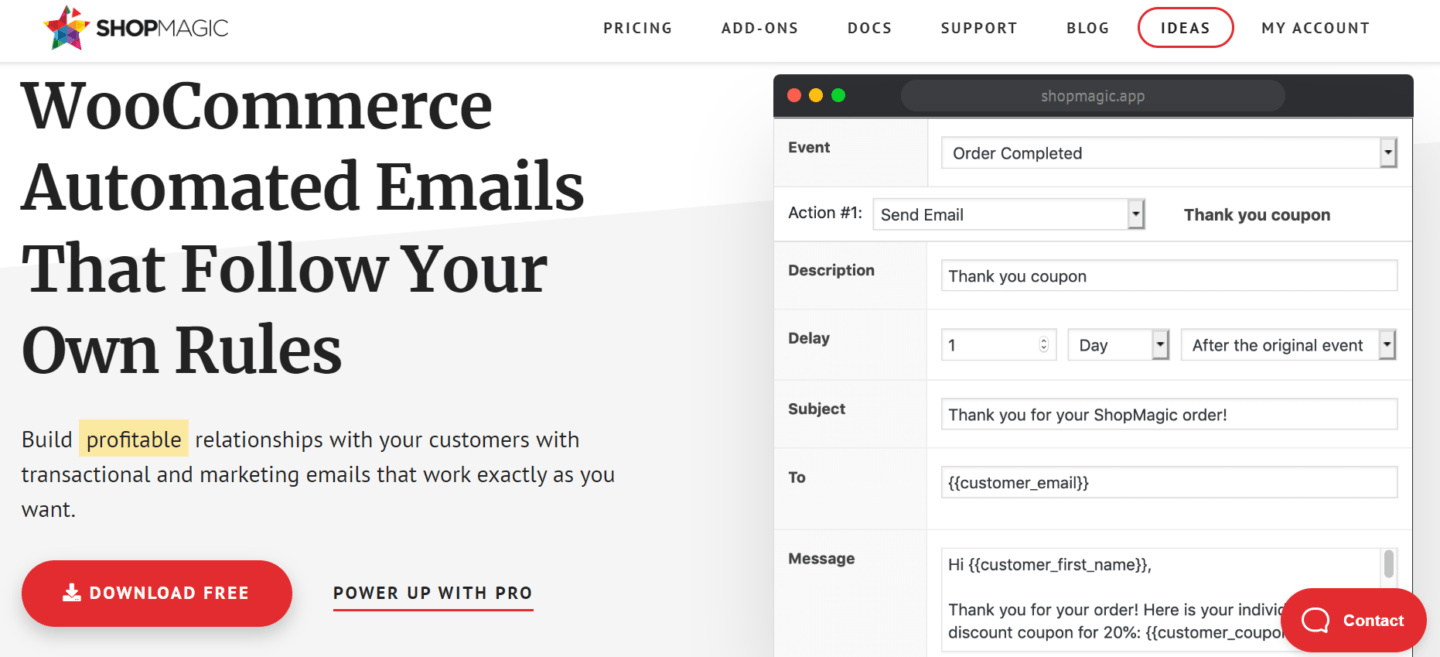 This is a more generic email marketing plugin designed specifically for WooCommerce stores.
You can use it to create a follow-up email campaign and customize it according to your preferences. It allows you to set specific events and triggers that will act as a signal to send a follow-up email.
Other than WooCommerce follow-up emails, you can use it to create all types of email marketing campaigns as well.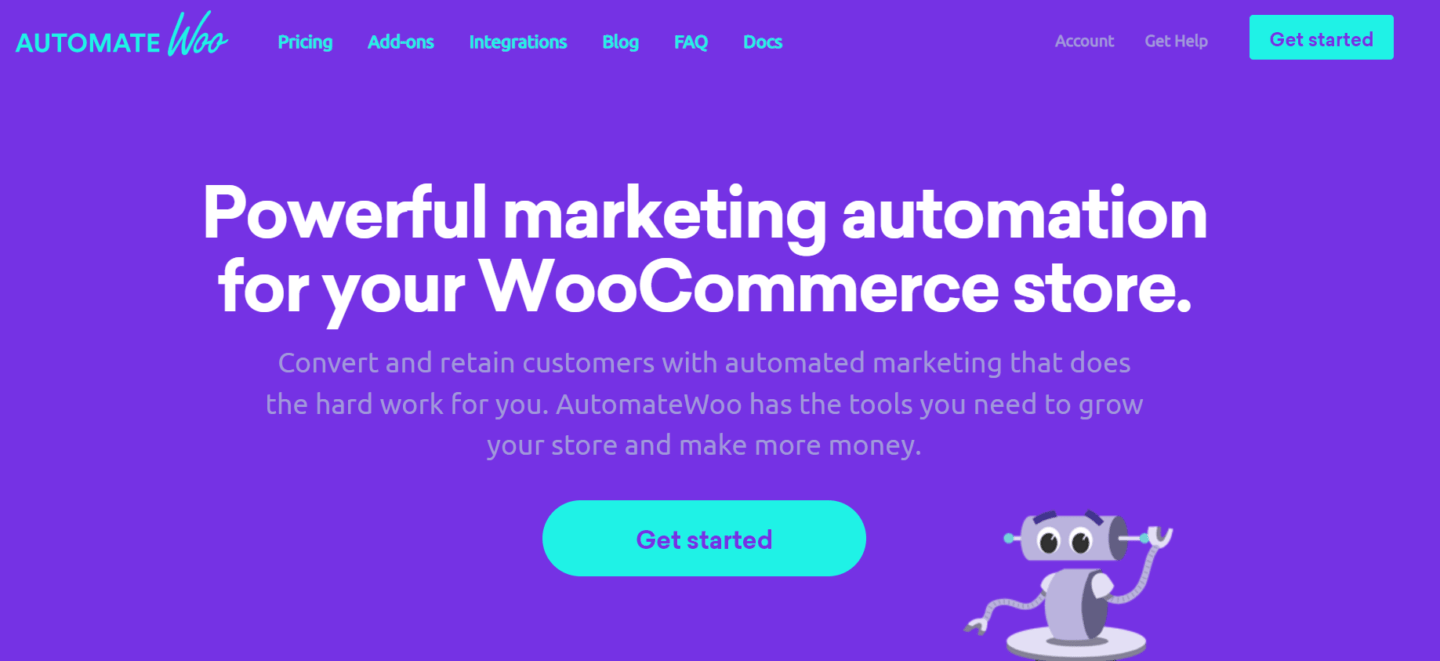 This is a marketing automation plugin for a WooCommerce store that also offers the option to set up WooCommerce follow-up emails.
You can retarget any customers who've interacted with your brand, not just those who've abandoned their carts, using this tool. It comes with a decent set of features and provides you with the flexibility to create customized campaigns.
7 best practices for sending WooCommerce follow-up emails
Let's get started on your follow-up journey with these best practices you absolutely need to master for your WooCommerce store.
If you're on WordPress and want to get started on email marketing, check out our WooCommerce plugin today.
#1 Set up email automation for follow-ups
If you want to set up post-purchase messaging/follow-up emails, you'll need to automate the process. WooCommerce automated emails will definitely boost your efficiency, as certain triggers or a pre-set schedule will send out messages automatically. If you opt to do this manually, you'll likely end up with some extensive Excel sheet where you record all the items your customers have purchased from your store, and when you should (manually) send your follow-ups.
No.
Automate your workflow. Your setup need not be complicated, and triggers will be easy to configure with the right plugin. Here's a good example of how a workflow could look: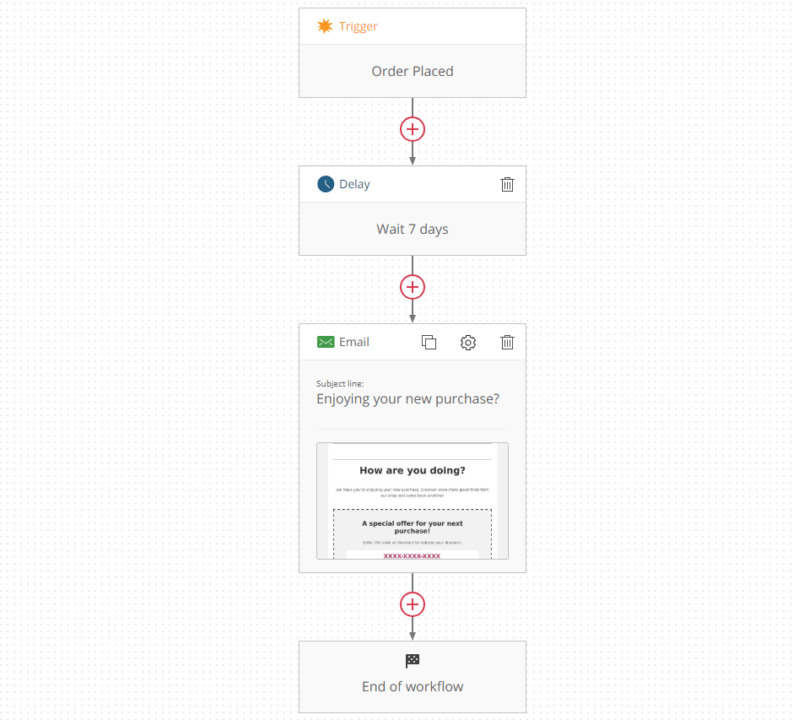 Your setup can trigger emails to send one week, 30 days, or more after a customer has made a purchase.
Of course, you also need to figure in the shipping schedule.
If a customer purchases an item from your store, and it takes 10 days for it to be delivered, it wouldn't make sense to trigger the follow-ups after 7 days, seeing as there would be nothing to talk about.
Taking into account your average shipping times, think about how long it would take for the customer to still be enjoying the product.
You don't want to wait too long. My recommendation is to automate your follow-ups to send about 3 days after the customer has received the product.
#2 Segment your list
When sending WooCommerce follow-up emails you should know not to send the same emails to all your customers.
Your setup could probably use the same email templates, but the content should be personalized to boost engagement as well as the likelihood of conversion.
Usually, people tend to segment their lists by geographical or other demographic data.
However, this doesn't usually make that much of a difference, unless you sell gender- or location-specific products.
It's better to segment by behavior or transactional history, especially for WooCommerce follow-up emails.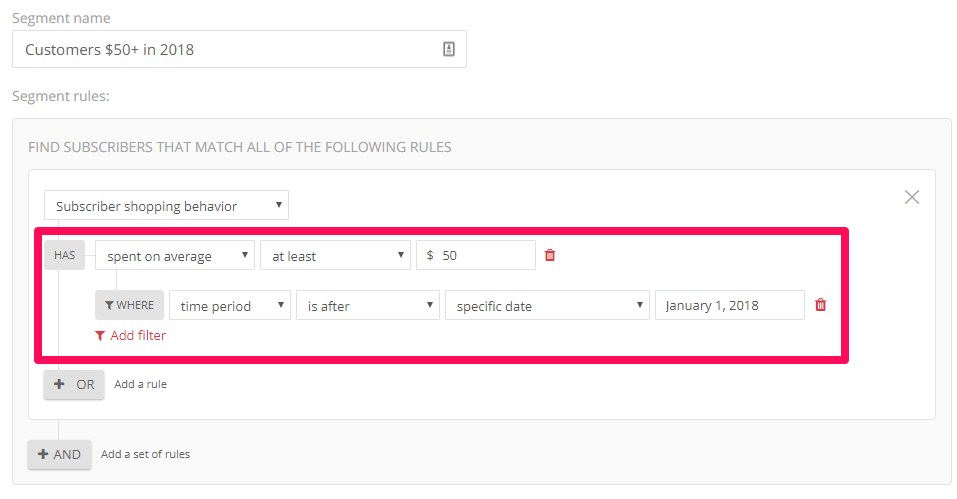 After all, a customer that's purchased from you many times will need different messaging than one that's bought from you the first time.
Here's more on how to set up smart segmentation.
#3 Use engaging subject lines
Here at Omnisend, we enjoy researching the best email subject lines.
And there's a great reason why: fantastic subject lines lead to higher click rates, which lead to—you guessed it right—much better sales for your WooCommerce store.
When you're crafting your WooCommerce post-purchase email, remember to think of something that will interest your readers.
Of course, it's vital that the subject lines are relevant to the content of the email.
In general, however, the following email subject lines can work for your follow-ups:
Enjoying your new purchase?
10% off your next purchase!
Tell us what you think and get $25 off
Your recent purchase…
And if you really need more help, try out Omnisend's Subject Line Tester.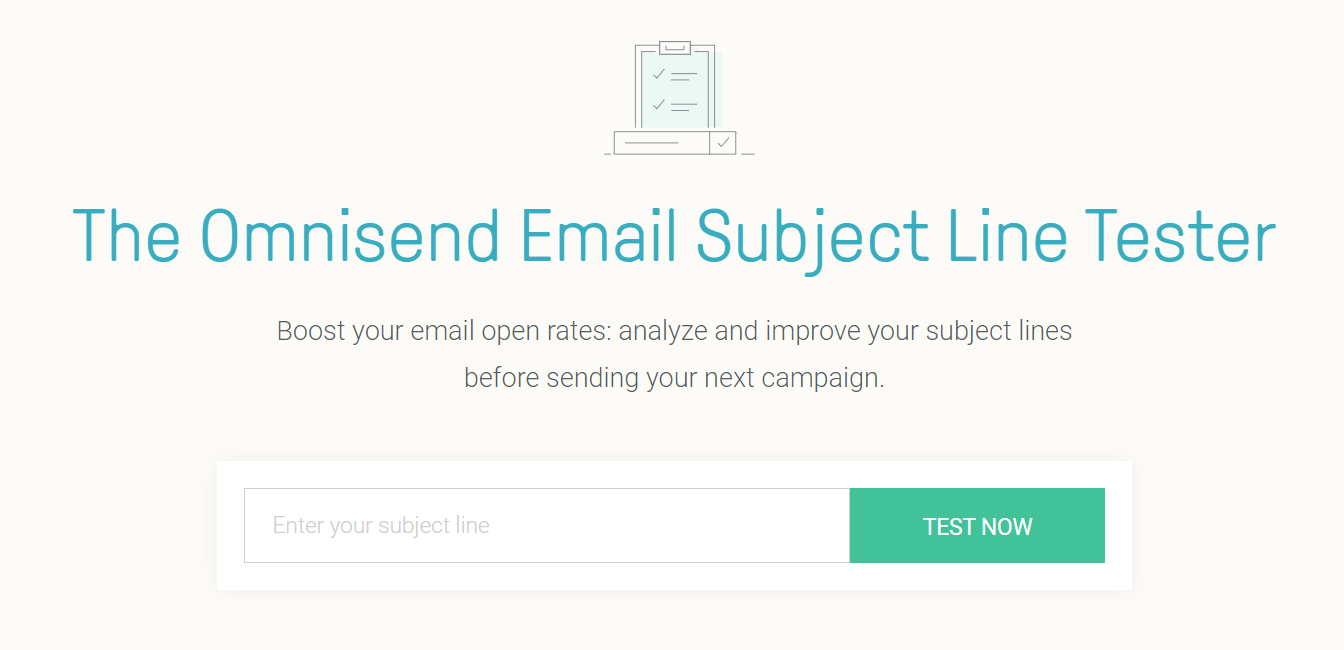 #4 Take a customer-centric approach
You must view your entire customer journey/marketing funnel when crafting any specific step.
So when looking at your emails for follow-ups, make sure you're focusing on the long-term. If you're focusing on the short-term, you want the sale, now, at any cost.
If you're focusing on the long-term, you understand that a happy customer is a lifelong customer.
When you're creating your WooCommerce follow-up emails, make sure you're focusing on the value that it's bringing to the customer—this one, and all your customers.
A great way to keep your follow-up emails customer-centric is through personalized recommendations. Your follow-up emails should already be relevant to your customer, but personalizing the products you recommend while using them to cross-sell will amplify the effect.
#5 Ask for feedback
In that same vein, your follow-up email presents an excellent opportunity to ask for feedback.
This is a very customer-centric approach, seeing as you'll be using this feedback to improve something in your product or marketing. This can include:
Actual products your customer ordered.
Shipping, packaging, or unboxing experience.
Pricing, checkout experience, and payment options.
Communication: offers, descriptions, etc.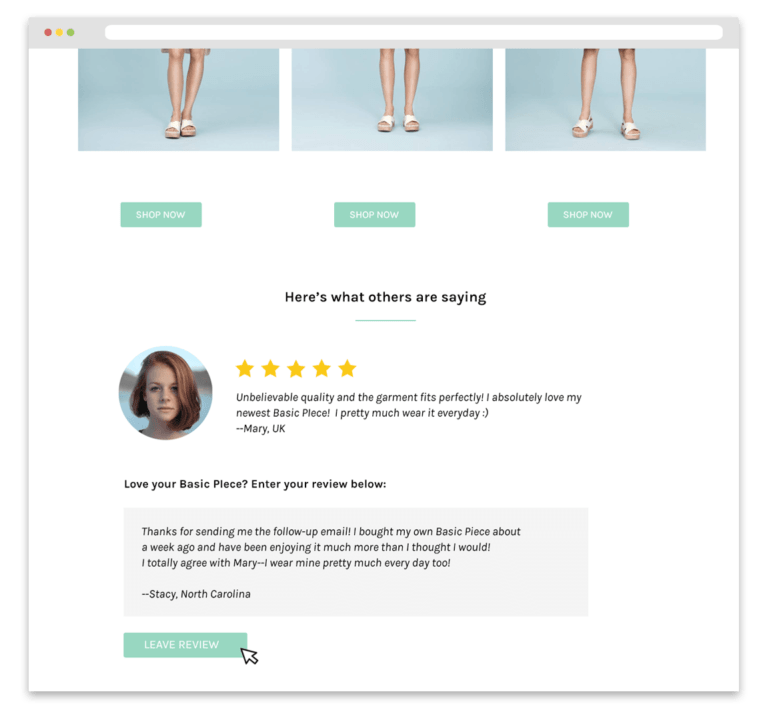 There are a lot of things you can improve about your product, since it all depends on the type of feedback you'll be getting.
In general, though, make sure you get feedback and then make sure you use it.
#6 Be brief
Don't send out chapters of promotional content.
This usually happens when marketers aren't sure what will appeal to their customers, so they pack the email body full of everything in hopes that one of those things will hit the right note.
And that's because they didn't properly segment their subscriber list.
If you've segmented your contacts, then you'll have a better understanding of what would appeal to your readers.
When it comes to writing, the advice is always: write what you want to say, then cut it in half.
Remove all the filler content, keep all the action words, and you'll have something appealing, effective, and brief.
#7 Make an offer for referral or recommended products
Lastly—what should you include in your WooCommerce email follow-ups? Well, this is a great time to do one of two things:
Offer a reward for a referral
Recommend products
With referrals, it's great because you kill two birds with one stone: you get a potential new customer (the friend that is being referred) and you incentivize your current customer to buy again.
Just make sure the offer is interesting.
With recommended products, you're aiming at one thing alone: getting the customer to buy again, quickly.
This works by offering a great deal (free shipping, % discount, $ off, even a gift) if a customer buys from you again.
Here's an example of how to make product recommendations.
5 amazing follow-up email examples you can steal
Let's look at some great cases of follow-ups that you can use as inspiration for your own WooCommerce post-purchase email templates:
#1 Crate & Barrel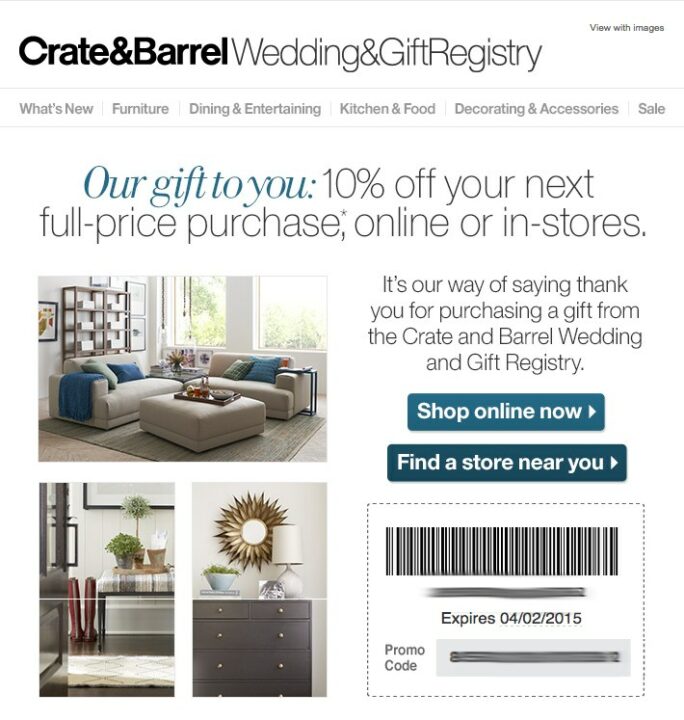 In this great (visually and copy-wise) example, you can see how Crate & Barrel are offering an incentive so that the customer can buy again, soon.
It's great that they've added urgency with a coupon that clearly displays the expiration date and created a valuable limited-time offer.
#2 Ulta Beauty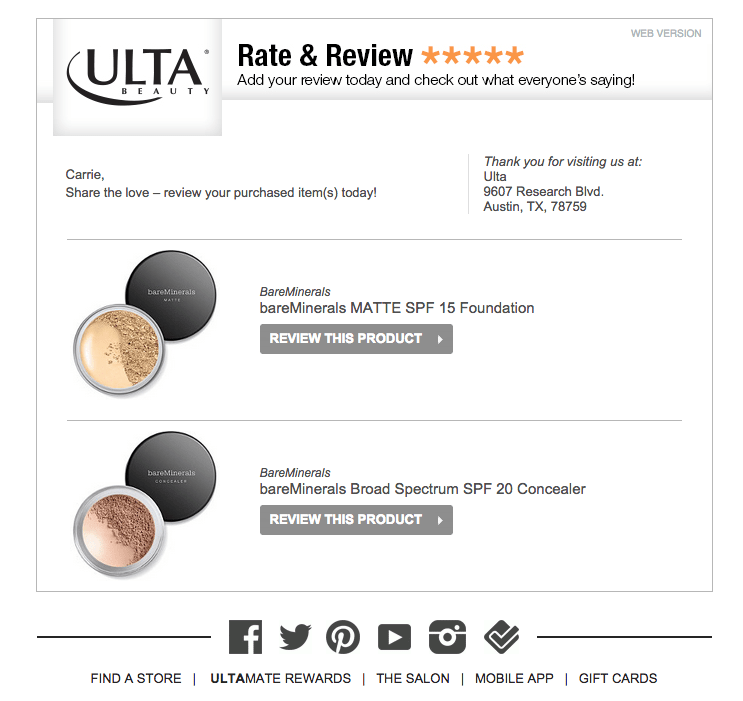 Here, Ulta Beauty is going for some social proof with requests for reviews.
While this is being sent while the customer has received the product and have it on top of their mind, it doesn't really offer an incentive.
Why should the customer review this product?
If they'd added some incentive (even a free one, like having it featured on their social media), it would give more motivation.
#3 Pottery Barn Kids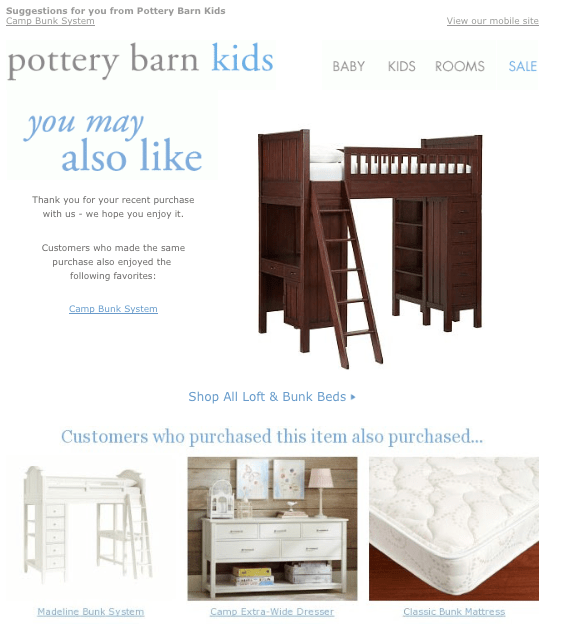 Great visuals in this email from Pottery Barn Kids.
They're going for the recommended products angle in their follow-ups, and it's a great strategy.
#4 Sephora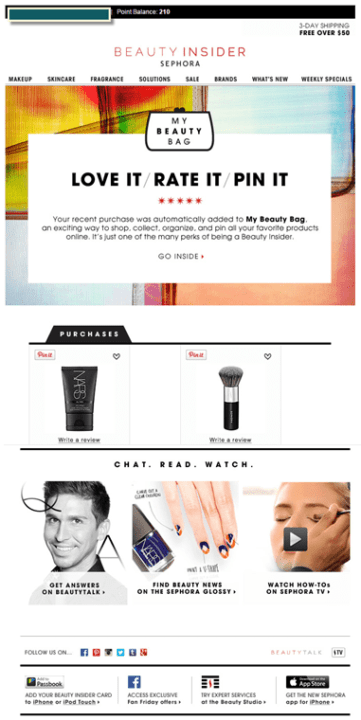 This is an interesting example of innovative follow-ups.
Here, Sephora is focusing on community-building by automatically adding recent purchases to the customer's profile, called "My Beauty Blog."
That is one way of social proof, as the customer can then (probably) rate it, share it and provide feedback.
It's a sort of exclusive social proof, as it extends only to those other Sephora users that have access to the community.
#5 Zulily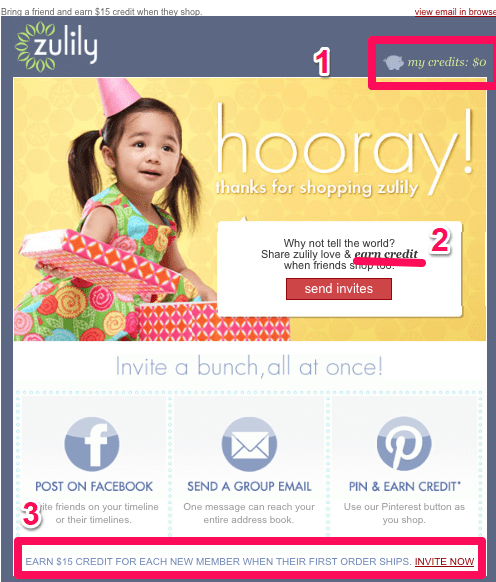 Rather than sending out a coupon, this email setup by Zulily is going for the refer-a-friend angle and giving away credits that they can use for their next purchase.
This has two main benefits:
It helps focus on customer acquisition.
It rewards current customers and incentivizes them to purchase again.
Even better, they've designed the email so well that there are three—three!—reminders of credits.
At #1 in the graphic, there's the customer's credit balance, then #2 (which the customer will probably see first) is the initial offer for credit.
Then lastly, at #2, is the longer explanation of the credit—here, $15 for each new customer, but only after that new customer's order has shipped.
#6 ILIA
This follow-up email from clean cosmetics company ILIA is unique because it doesn't directly try to pursue more sales. Instead, it is a short personal message from the founder, which shows the principles of the company and how much it values customer satisfaction.
The photograph of the founder further humanizes the brand and enables its recipients to feel like they have a close, personal relationship with it.
Although this email won't drive conversions, it will boost brand affinity and loyalty.
These are some great examples of WooCommerce follow-up emails you can use in your email marketing strategy to really build up your customer relationships, get repeat purchases, and create brand advocates.
Other messages to add to your WooCommerce email automation
There are plenty of WooCommerce automated emails that can enrich your marketing toolkit and increase sales. The most important triggers for every online business are the following:
In addition to these workflows, marketing automation for WooCommerce can be supplemented with custom drip campaigns. You don't need to collect any special data for the emails mentioned above.
Marketing automation platforms, like Omnisend, collect that for you, and having a plugin for WooCommerce ensures that the platform will work seamlessly with your site. However, if you want to send birthday emails or more sophisticated automated messages, make sure you have the customer data to trigger your emails.
related features
Want more sales?
Omnisend has everything you need to succeed.
Start free now
No Credit Card needed.