All the buzz made by social media marketers about the death of email marketing seems to remain on speculation level only.
Although, this marketing channel sometimes may be seen as outdated, it is still the most effective way to reach your customer. And it's not only big words. Reality proves: email keeps the leading position among such digital marketing channels, as social media, SEO and paid search.
Statistics denies the decline of email marketing by indicating that 75.8% of businesses are using more promotional emails in their campaigns than previous three years. Just think about it. If the client allows you to reach him or her with probably the most personal approach – a mailbox, what better online touchpoint can you imagine?
20 email marketing statistics
Effectiveness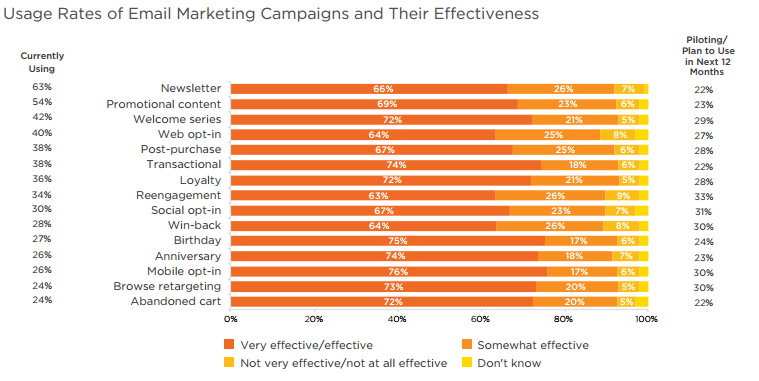 66% of marketers admit that email content and design is most important in the email campaigns.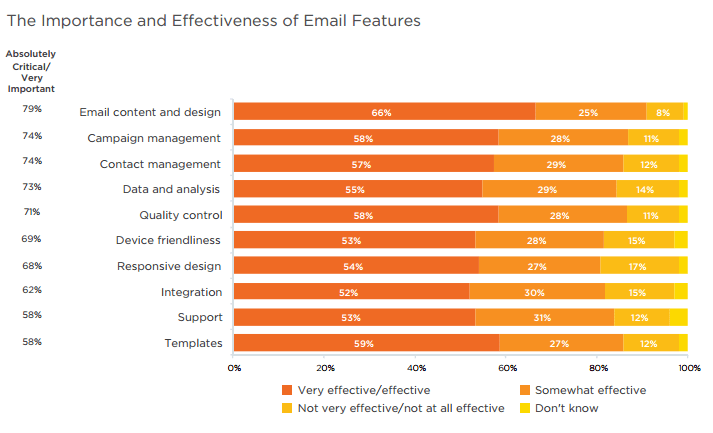 Open rates
Spam
Email lists with 10% or more unknown users get only 44% of their email delivered by ISPs.

43% of email recipients click the Spam button based on the email "from" name or email address.
Email accounts
This data explains why the contact lists get stale and the bounce rate increases.
Mobile
The numbers prove the benefits of email marketing channel for small and medium e-business. It also highlights the spots we have to pay attention to – the importance of responsive design, good subject lines as well as the content itself and always up-to-date email list to avoid the deliverability problems.
Viva la email marketing!