5 Top Tips for Ecommerce SEO Beginners
Popular
·
7
min read · Jan 04, 2016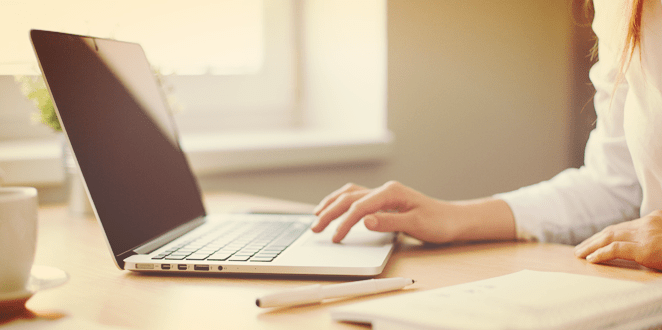 Reading Time:
7
minutes
It might be hard to find a store owner that doesn't want Google's coveted number one spot. Search engines are a profitable traffic source for any eCommerce website.
Therefore we asked the eCommerce SEO experts from Shopi SEO to give us their top search engine optimization for eCommerce techniques. Here is what the guys had to say!

eCommerce is a money making dream when done right. It offers potential high profit margins, work flexibility and a lifestyle of running a business you are passionate about. No wonder, the whole prospect sounds pretty tempting toa many people.
Though in practice, the start-up can be a little harder than you would think.
Even after you have invested in good stock, product photography and a well-designed website proposals, you are still left with the problem of getting visitors to your site. That is when many eCommerce store owners gain the interest about search engines & other marketing techniques.
SEO (search engine optimization) is a service that helps to make your eCommerce store more likely to rank highly within Google and other search engines. Do you ever wonder why certain websites come up when you search for certain things?
You must look at Google and co. as businesses. They want to put the best information possible in front of you to ensure that you keep on using them.
They want the most relevant page possible to come up for your search.
Some of the obvious benefits from eCommerce stores of high organic ranking in search engines are:
a) it brings more visitors to the store, and more conversions;
b) less money spent on paid advertising to be visible;
c) more brand visibility across the web.
These SEO tools that you can check how strong is your website:
So why do some eCommerce stores rank higher than others?
Age of their domain
How much they are trusted by the search engines
Their meta information
How many sources are linking to them
How competitive the keywords they are trying to rank for are
Quality of their websites (increasingly speed is a big factor)
And many more!
Many store owners leave it to the eCommerce SEO professionals. Being at the top of a Google search can be extremely profitable, therefore the world of ecommerce SEO can be extremely competitive too. If you are an eCommerce start up, with little to no marketing budget, here are some DIY SEO tips (so to speak!) that you can implement on your store today:
1 ) Original product descriptions
A massively common mistake! If you are one of the many store owners who has copy-pasted product descriptions from your supplier (or worse!) a competing store. Then you massively hindering your eCommerce store for ranking highly. Original content goes a long way in helping your site rank.
Copied content comes under a little search engine rule called "duplicate content." Duplicate content can get you instantly marked down or even penalized in Google. One question we get asked a lot is, "what if someone copies my product descriptions?" Well, rest assured, your hard work will not be spoiled by a competitor ripping your content for their store. Search engines are clever enough to tell which site produced the content first and will honor this by penalizing the person who copied the content.
There is another huge asset to having strong product descriptions. Every single page on your website is a small opportunity for somebody to land on your website. Selling a "black leather clutch bag with sequins?" Then make sure that is in the description. The more descriptive you can be, the better.
Even though it seems like an extremely niche search, with little search volume (that's true!) The person who is searching this knows exactly what they want, and therefore are more likely to convert if your product is exactly what they are looking for. This person is not a window shopper, they mean business!
Top tip: Try to make your descriptions at least 150 words per product for the ultimate SEO hit. Use some of your major site keywords in the mix to strengthen your overall SEO profile.
2) Keeping the blog up-to-date
Staying on the subject of original content, many store owners overlook the importance of keeping an up-to-date blog. Blogs are a great way to introduce original content up on your site. Unfortunately, thinking of subjects to write about is not so easy. Especially if writing is not your forte! However if you do decide to give it a go, the benefits can be enormous.
Here are some of our best eCommerce blog tips:
Don't just write about your business. The chances are, not many people are interested and these short updates do not hold much SEO value. The best eCommerce blogs focus on the lifestyle of their target market. Be unique, inspiring and useful. This is how good content is made. Sell wardrobes? You may think that's a boring, uninspiring subject. Not at all! Why not give people some useful techniques on how to arrange furniture for different shapes of room?
Answer questions. People that use search engines are more-than-likely asking questions. Why not provide an answer and get more people on your site. Again with selling wardrobes, write a blog along the lines of, "how to make a small room look bigger?" Useful, adds value, and drop some links to your products in there. Bingo! More visitors and conversions.
Make a content plan at the beginning of the month. Brainstorm your ideas down and keep it safe. Look at the brainstorm when you need to write. A good brainstorming session will help you think more deeply into your market, it is important to capture the thoughts as they come to you. It is amazing what you can forget in a short week!
Include your keywords. Make sure some blogs contain the major keywords you wish to rank for. But not all of them, that looks quite spammy.
Blogs give searchers a new way to find their way to your store. By becoming knowledgeable about your niche, and supplying information & answers to questions. You are gaining the trust of both your market, and the search engines alike. You never know, they may just follow one of your inserted links in the blog (learn more about Shopi SEO!) It was worth a try, right?
Top Tip: When writing a blog remember size does count, although there is no magic number to what it should be. Aim for at least 600 words each time to get it noticed by search engines.
3) Have a technical once-over

Many eCommerce stores make the mistake of having a super slick, eye-catching website with lots of fancy pop-up boxes. Without thinking about the technicalities of their site. This is a big mistake in 2016. Search engines are ranking with speed and user friendliness in mind. With more and more users, turning to mobiles and tablets to search, it is important that your store loads well on a mobile device, and loads fast! Otherwise, you will certainly show up lower in the search engine ranking positions.
Speed
It could be hindering your site without you even knowing about it. It is easy to check how fast your eCommerce store is. You can use a program called Google developer, this is a free service offered to you from Google so is well worth checking it out. Even if you think speed is not an issue for you.
Mobile friendly
Google also have a tool which checks the mobile friendliness of the website. However this is not the only way to check. Do it the old fashioned way! Grab as many phones, tablets and desktops as you can, and manually check how the website looks.
Are things in line? Are links clickable? Does the shopping basket load? People are likely to click that dreaded back button if they cannot use your website. Sending a negative review to Google straight away. This is known as a "hard bounce".
User experience
As we just expressed. User experience can give a strong indication to Google that your store isn't up to scratch, which leads to poor rankings! Time spent on the site, bounces and amount of pages viewed are all possible factors. Sit down and use your site as a customer might.
You'd be surprised how many eCommerce store owners doing this. Again, this may take a considerable amount of time but is the only way to find all the glitches in your site and if nothing else, often gives you ideas of how you can improve customer's experience of your store.
Keep a pen and paper handy to note down everything that you notice. It may be worth looking at a competitors site too and checking out what good features they have that you could also implement.
4) Social can help you rank higher
In the last couple of years, there has been a massive boom of people gaining eCommerce traction through social media and many have had great success. Although there is no solid, confirmed link between social media and improved ranking directly, we do believe there is.
Why wouldn't they. After all if people are interacting with your social pages online, liking your posts, they are getting a huge amount of positive feedback about your store.
Let's look at it from search engines point of view. Social media may help search engines decipher:
How current/active your business is
How engaged people are with your business and products
How relevant you are to certain niches
How contactable you are for a consumer
& most importantly. How trustworthy you are.
A load of social signals is a good indication of a well kept, well run business. Not just in terms of SEO either. Many consumers may look over your social pages before placing an order. To check reviews and feedback from other happy (or unhappy!) customers.
Top Tip: Even if you sell quite "socially boring" products, you can still attain social signals. Your Instagram page does not have to look like a catalog. Let's go back to our wardrobe example, find some inspiring interior design posts to share and watch the hearts pour in.
The tools for checking how many social shares you have:
5) Boost those positive reviews!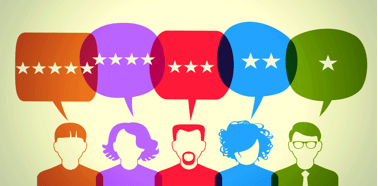 You may have noticed, that many of our previous points focus on creating a positive reaction from your visitors or followers. Once your eCommerce store gains traction, reviews should be a natural step in your marketing plan. Research also suggests good reviews could be a string in your SEO bow too. However bad reviews could ultimately have an adverse affect.
Word can get around the internet very quickly with a huge amount of independent review platforms available. Especially the dreaded Google place/business listings where anyone can post a permanent review which shows up as soon as your brand name is searched.
Additionally to this, search engines are becoming smarter too. They can pick up information about what people are saying about certain websites and whether it is positive or negative. This could affect your eCommerce store's trust factor. After all, search engines will not want to rank stores that could potentially give a user a negative eCommerce experience.
The author of this post is Jo Cashmore, the CEO of Shopi Seo.
Looking for more eCommerce SEO tips? The Shopi SEO blog is jam-packed with tips to help your store succeed online.
Start a free 14-day trial & drive sales on autopilot with pre-built automation workflows at Omnisend!
Start My Free Trial