Optimizing Your BigCommerce Abandoned Cart Strategy: A Complete Guide
Popular
·
7
min read · Nov 26, 2020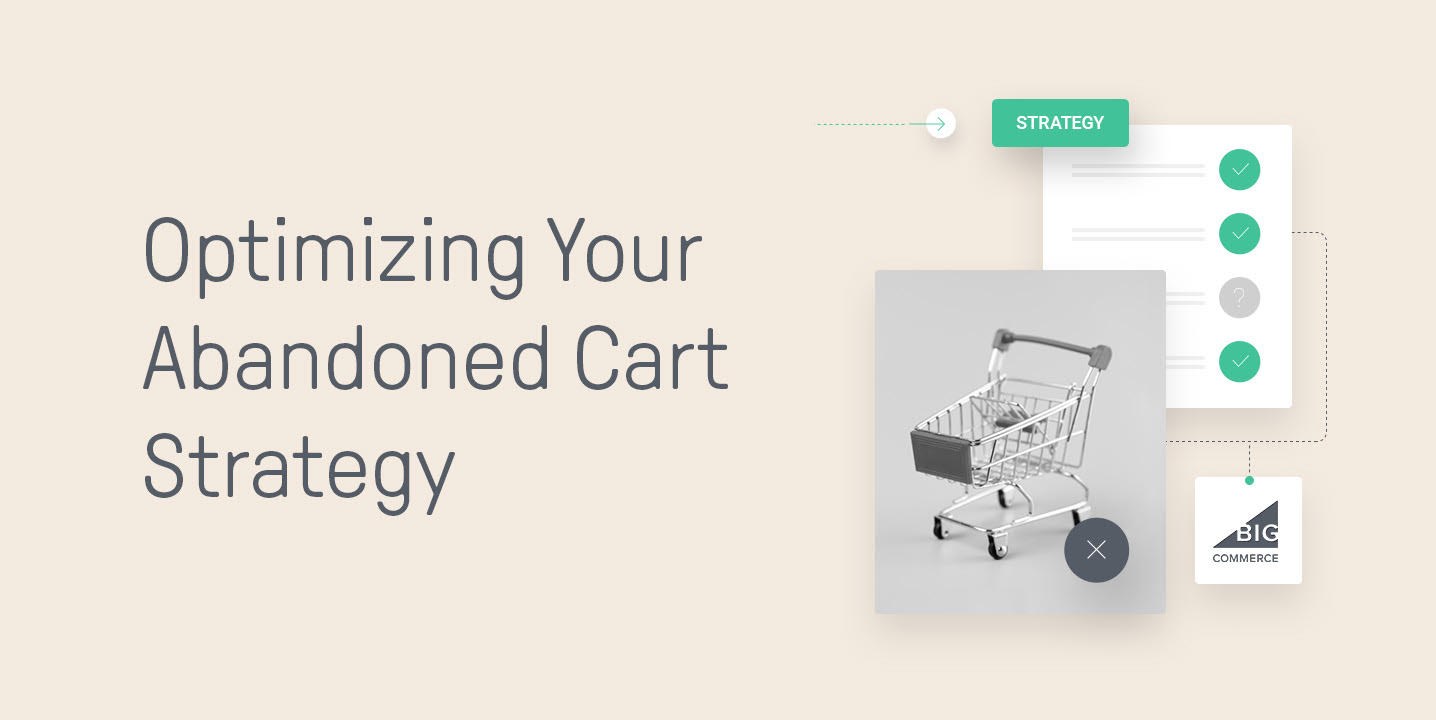 Reading Time:
7
minutes
Depending on your perspective, BigCommerce abandoned carts can be a frustrating near-miss or a promising sign that you're on the right track. If it's happening frequently — and it likely is (statistics show that a staggering 70% of carts are abandoned on average) — this could be a consequence of friction within your checkout process.
Read: Top 7 Cart Abandonment Reasons–and What You Can Do About It
If you can recover even a modest percentage of these nearly-shoppers, it can make a huge difference to your bottom line. Through targeted, automated abandoned cart emails you can direct customers back to their abandoned carts. In fact, ecommerce businesses using Omnisend to send abandoned cart emails see messages that generate:
a 31% open rate
a 20% click rate
a 42% conversion rate
12% of their email conversions on less than 1% of their email sends
This BigCommerce abandoned cart guide will talk you through some of the tactics that you can use to reduce your abandoned cart rate and win back lost carts with marketing strategies and website and checkout page optimization.
Marketing Tactics to Recover Abandoned Shopping Carts
1. Send cart abandonment emails
Cart abandonment emails are commonly the most profitable messages sent by ecommerce businesses. In fact, some companies report a greater than 5000% lift in revenue per email (RPE) with these messages. These emails can easily be personalized based on shopper data, such as the cart total or purchase history, giving them the ability to easily complete their purchase. You can even sweeten the deal with an incentive for repeat customers with specials like discounts and free shipping.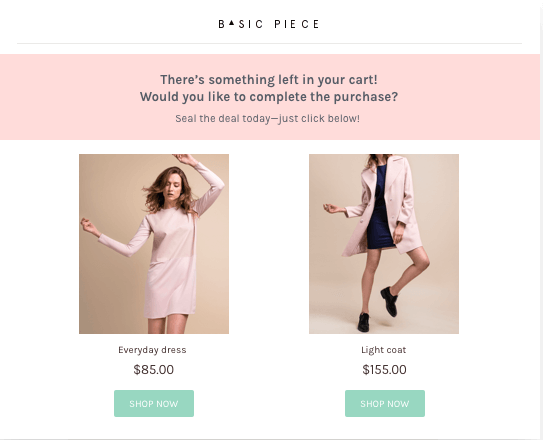 These emails are best sent in a series — marketers who use a series of 3 cart abandonment emails have the best order rates: they're seeing 69% more orders on average than those who send only one cart abandonment email.
2. Remind shoppers with pop-ups as they leave their cart
This is another effective tactic that applies to all site visitors, not just your email contacts. Exit-intent popups appear directly on the user's screen as they are about to navigate away from any page on your site, allowing you to re-engage them with tempting reasons to stay. Consider adding a pop-up to appear when a visitor is about to leave the checkout with an item in their cart, perhaps offering a small sweetener such as a discount or shipping offer.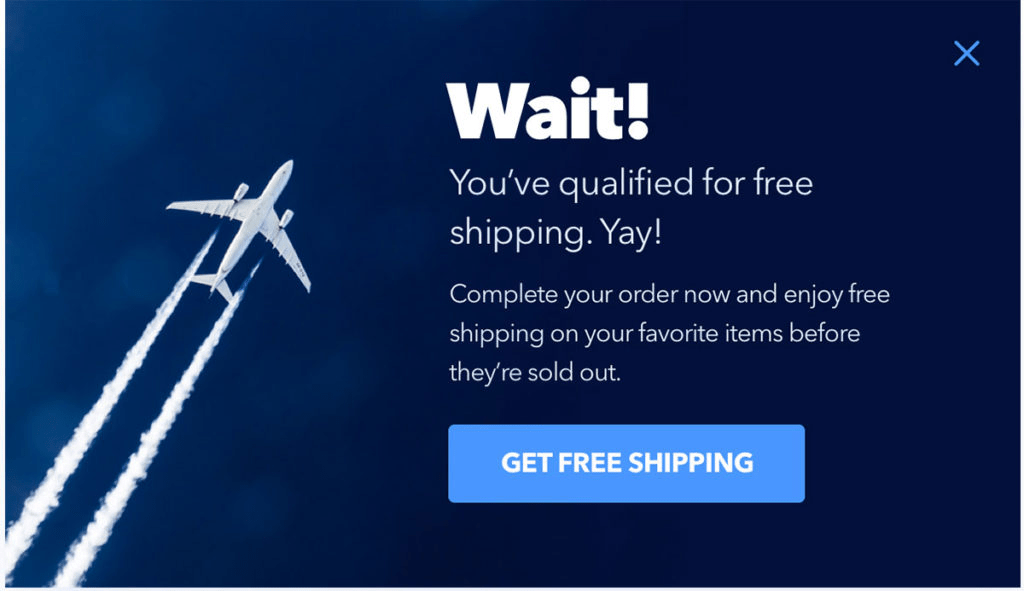 Pop-ups have come a long way over the years, and are no longer seen as the intrusive, annoying interventions that they used to be. You can personalize your pop-ups with light reminders or engaging calls-to-action, or even add gamified pop-ups like a spinning wheel offering various incentives. Experiment with a few different pop-ups and test them for results, sending different examples to different segments of your audience.
3. Retarget lost shoppers with ads and web push notifications
Sometimes shoppers need a little extra exposure to a product and some reminders to commit to a purchase. You can provide these through retargeting — placing ads of the abandoned product on popular places like Facebook and Google. This helps to keep your brand at the forefront of the customer's mind and is the most effective method of winning back customers that are not on your email list.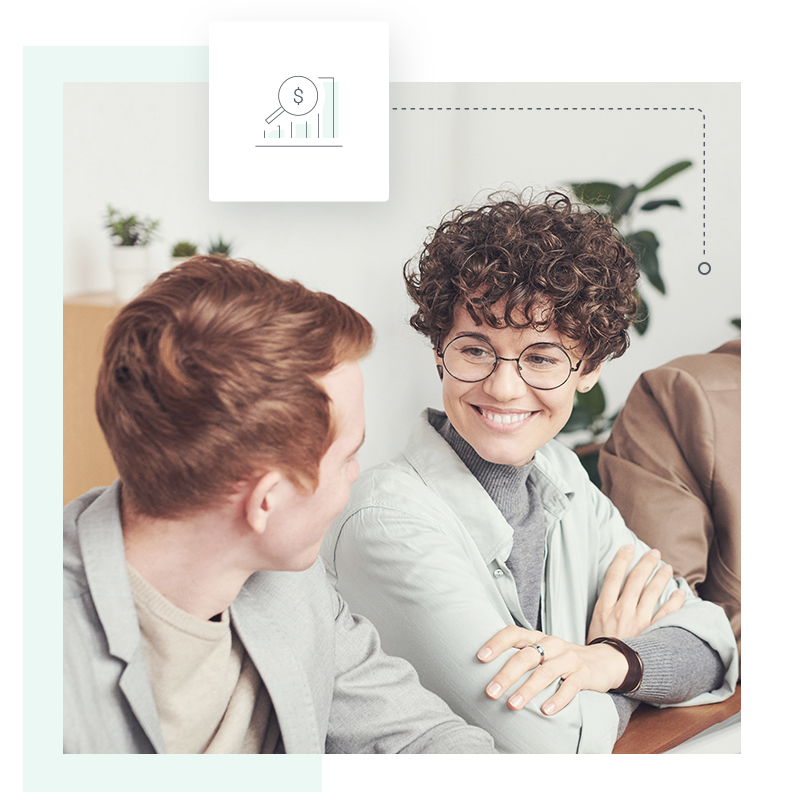 If, during the shopping process, you were able to get the shopper's consent for push notifications, these can also be used to deliver timely reminders. One Omnisend customer who did just this is seeing a 4800% lift in revenue per message with abandoned cart push notifications. Test different variations of ads and push notifications, altering the content, time of delivery, and frequency to see which combinations work best.
How to Reduce Your BigCommerce Store's Shopping Cart Abandonment Rate
1. Make checkout navigation faster and better
With competition in ecommerce getting stronger by the day, customers don't need much of an excuse to leave your store and go elsewhere. Make the process as simple and seamless as possible by eliminating any unnecessary pages or steps in your checkout — email, card details, and a 'remember me' option for an even easier checkout next time.
Think about your own shopping experiences. Do you want to be forced to sign up, create an impossibly complicated password, and click through four pages for a simple, single purchase? Of course not. Sure, getting customers to sign up for your email list is an important task, but save it for another time and place.
2. Mention any additional charges in advance
Additional costs that take customers by surprise are consistently cited as the main reason for abandoned carts. Shipping is by far the biggest culprit here — a shopper's delight at finding a true bargain is clearly going to be dimmed with the discovery that shipping costs are almost the same as the product itself.
The best thing you can do to avoid these unpleasant surprises is to integrate a shipping calculator into your site so shipping prices are clearly visible prior to checkout. This way, the shopper can base their decision to purchase based on the full cost of the item and its delivery — making them much less likely to back out during the process. Additional charges like sales taxes, handling fees, or special product customizations should be made clear on the product page.
3. Offer a variety of payment and shipping methods
Different payment methods are popping up all the time, and it's not just a range of credit and debit cards that you should be offering. Think about your ideal customer — are they of an older demographic more likely to use traditional methods? Don't forget to support cards like American Express and Diners. Perhaps they are younger and more tech-oriented? Consider offering the option to pay with services like PayPal, or even cryptocurrencies like Bitcoin.
Learn what your customers prefer and expect, and make sure that you have the right options available!
4. Make it easy to contact you
There's nothing that builds trust between customer and retailer than easy dialogue between them. Whether something has gone wrong or it's just a simple query, customers love it when they can reach out whenever they need, and have a real person there to support them.
Your first line of communication can be a thorough and easily-reachable FAQ page, where common and basic queries can be addressed. You can also include social proof in the form of customer testimonials and videos of your product in use — these can be very helpful for customers wanting to know what to expect from their purchase.
However, the most important thing is to give them an option to contact you directly. A live chat is the best option here, giving 24/7 support at the click of a button. However, you might not have the means to offer this, so you should offer at least a customer service phone number or email as a backup option. Set an auto-reply on your email acknowledging that their query has been received, and promise a personal reply in a timeframe that is as quick and realistic as possible.
5. Keep the cart visible on your webpage
People often use their shopping cart as a kind of 'shopping list,' where they place items for easy purchase later on. That's why it's important to ensure that there is a clear notification that there are items in the cart, visible at all times, so customers know that they have interesting potential purchases waiting for them.
It seems simple, but as the example from Amazon shows below, it is eye-catching and effective. In the age of social media, our eyes are definitely drawn to notifications!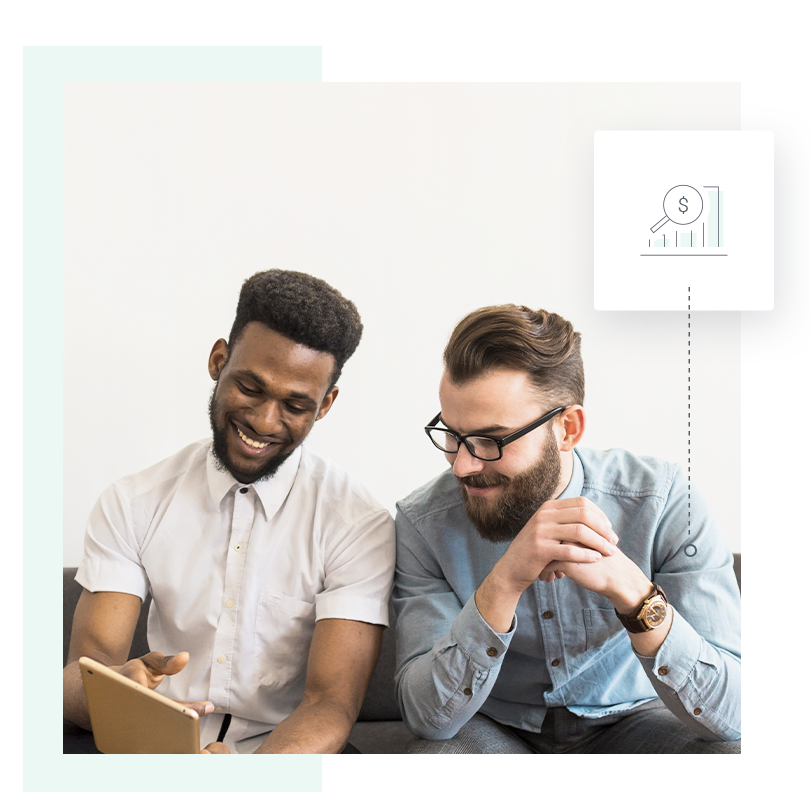 The Best BigCommerce Abandoned Cart Apps
If you've got either the Plus, Pro, or Enterprise BigCommerce plan, then you'll have access to the BigCommerce Abandoned Cart Saver, which automatically sends emails to customers whose carts have seen no activity for one hour or more. These are fully customizable, or you can simply go with the three abandoned cart notifications that are already set up, with one to be sent one hour after the cart is abandoned, another to be sent one day after, and the third to be sent two days after.
However, for more advanced features, channel options, and to have all of your email reporting in one place, Omnisend will be the perfect tool. With Omnisend, you can track visitors who abandoned carts not only after they've entered their email addresses but also from cookies in the shopper's browser, and you can add channels like SMS, web push notifications and Facebook retargeting into the mix. Check out the example of an omnichannel abandoned cart workflow below: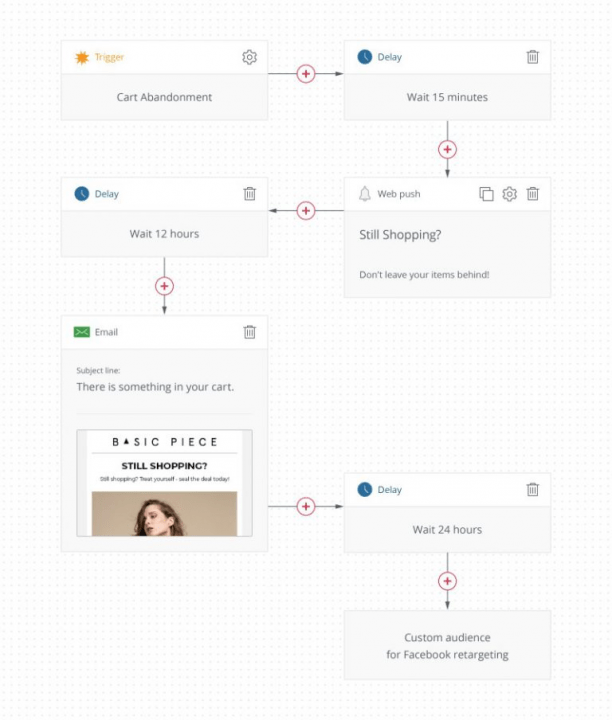 This kind of omnichannel strategy is effective and personalized to individual shoppers, sending the right messages at just the right time. Omnisend data shows that automated cart recovery sequences lead to 22x more orders than regular promotional emails!
Wrap up
As you can see, an abandoned cart can be just the beginning of a whole new customer journey, where your chances of reengaging and winning back sales are far higher than you might've imagined — meaning increased revenue for your bottom line.
It's time to stop seeing abandoned carts as a failure, but rather as an opportunity!
Start a free 14-day trial & drive sales on autopilot with pre-built automation workflows at Omnisend!
Start My Free Trial