5 Tips for BigCommerce Email Marketing Beginners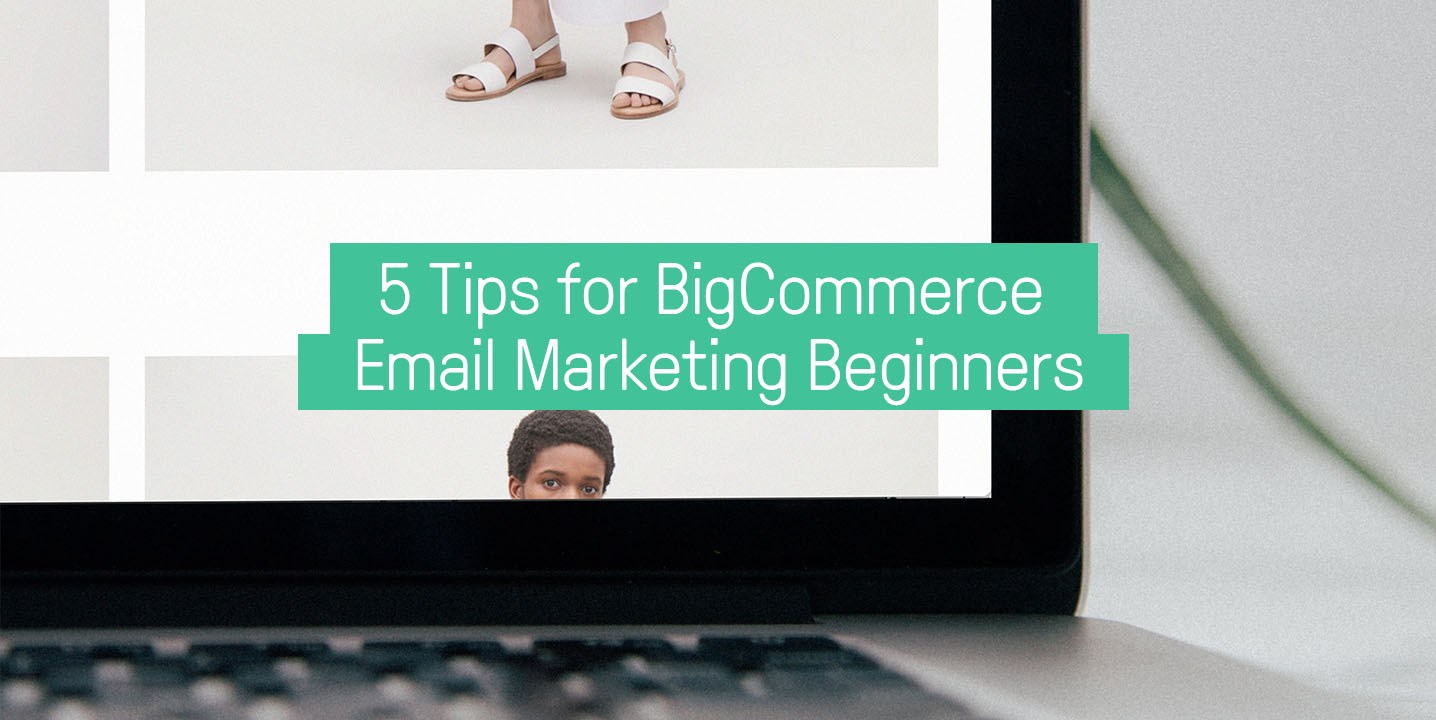 Reading Time:
8
minutes
Years after email was declared dead or dying, email marketing remains, still, the most effective marketing channel for ecommerce businesses. Showcasing a whopping $40 for every single dollar spent, email marketing has been helping marketers and business owners rake in revenue, campaign after campaign. This is especially true for BigCommerce, one of the best ecommerce platforms available. Furthermore, email marketing is still the most personal and flexible way to approach your customers.
Sending emails isn't rocket science at all, and you'll easily be able to integrate this marketing channel into your brand communication, depending on the email marketing platform you choose.
However, there are things that you should know or do before spinning off your ecommerce marketing strategy and sending your first email campaign. Let's take a closer look at what BigCommerce marketing is and what the best BigCommerce tips are.
1. Create a Professional Email Address
First of all, to start any email marketing actions, you need a professional email address. This will help you communicate with your clients and is critical for your email marketing strategy.
Using a free domain email address such as Gmail, Hotmail, or Yahoo, is bad practice. Those email addresses are for personal use and not for commercial purposes. Yahoo and other internet service providers will automatically spoil your campaign results by marking your emails as spam.
This happens if you send bulk emails to addresses at their domain, from the same domain, under revised DMARC policies.
An example:
Instead of this, you'll need to create an official company email address that communicates who you are. An official email address helps to be credible to both your subscribers and spam filters that may otherwise block you – and helps to build a good sending reputation for your domain.
How should you create an email?
Some time ago, BigCommerce provided email hosting. However, they changed their email settings, and starting from 2015, they recommend using a 3rd-party email service, such as Godaddy.com, Google Apps, etc.
There are also other important things to consider when choosing a domain for an email address that have been covered before: 7 terrible secrets revealed by your email address.
2. Find an Email Service Provider that Fits Your Needs
No matter, either your business is big or small or even very small, for email marketing purposes you need an email service provider. These are a few reasons why:
Email deliverability. Even if you send your campaign from a professional email address, it doesn't mean that all of your emails will reach their final destination. General email marketing practice shows that approximately 5%-10% of subscribers simply don't receive emails that companies or individuals are sending. Due to a better online reputation, an email service provider has a higher deliverability rate, somewhere between 90% and 99%. For example, Omnisend delivers 98.25% of all emails. That is one of the reasons your campaign will be more successful.
Email bounce rate. This is one of the most important metrics that you have to monitor after you've launched an email campaign. Without email service provider reports, proper bounce rate management is impossible. You can read more about bounce rates here.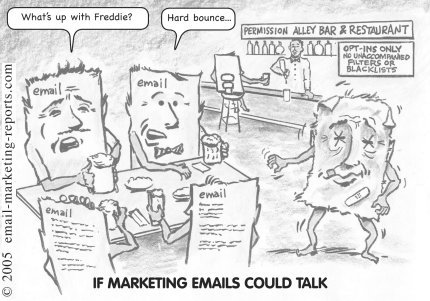 Mobile readiness. 49% of all emails are opened on mobile , so a mobile-ready or responsive design is crucial for your email marketing. Using responsive email templates that adapt to your subscribers' screen sizes will ensure that your recipients see precisely what you want them to see. If they can't read or view your content, they'll probably delete it without reading.
Detailed statistics about your campaign are one of the most significant benefits of an email marketing service. Open and click rates are standard data for most email marketing software. Don't rush your campaign—dig deeper to see what buttons your recipients click, what devices they use, and more. By monitoring these analytics, you will get valuable insights.
There are many apps in the BigCommerce email marketing marketplace. You should pay attention to the main focus of the email service – does it provide features necessary for ecommerce? For example:
Does it provide a variety of signup forms and their performance tracking?
Does it offer customer segmentation for your campaigns?
Is it capable of sending automated emails based on your customer behavior?
What channels does it offer to expand your communication?
Finally, what's the price for the offering?
At this point, Omnisend has a strong focus on email marketing for BigCommerce clients. This tool is tailored for small and medium-sized online businesses.
This means that all ecommerce statistics, like sales from the campaign or revenue received through marketing automation, work right out of the box. No other settings or expensive business pricing plans are needed.
3. Launch Signup Forms on Your BigCommerce Shop
Even if you're a beginner in email marketing, don't waste your traffic. Set up the signup forms everywhere on your website. The sooner you will start building your contact list, the more customers or prospects will receive your emails. With the top BigCommerce apps you can easily to do this.
The most effective are targeted landing pages and popups with interactive elements, like the Wheel of Fortune. Further, the popups that appear when a user gets ready to leave and offer a discount for the first purchase, known as exit-intent popups, are great for snatching up departing visitors.
Find the nine proven methods on how to build an email list from scratch for more information on building a killer email list.
4. Work Smart Not Hard with BigCommerce Automated Emails
Marketing automation is a powerful tool that helps businesses reach their goals faster and provide a better shopping experience for their customers. Data shows that automated emails generate 2-3 times higher open and click rates than bulk emails.
An automated email, also known as a drip campaign, is a set of marketing emails that will be sent to your customer automatically when triggered by his or her behavior. This kind of email can help you onboard, educate, upsell, promote, and so on.
You can employ marketing automation at a completely different scale. However, it mostly depends on the customer data you have.
Even if you are a beginner at email marketing, you should start sending these automated emails:
BigCommerce Welcome Series
74.4 % of customers expect a welcome email when they subscribe.
With this kind of email, you can expect a 15% click rate. This is 3-4 times higher than any promotional campaign.
Welcome email workflow works even better if you send a series of three emails in a row. The main benefits are as follows:
You tell your story and better introduce your brand
You build your brand credibility
You convert your subscribers into your customers and make sales.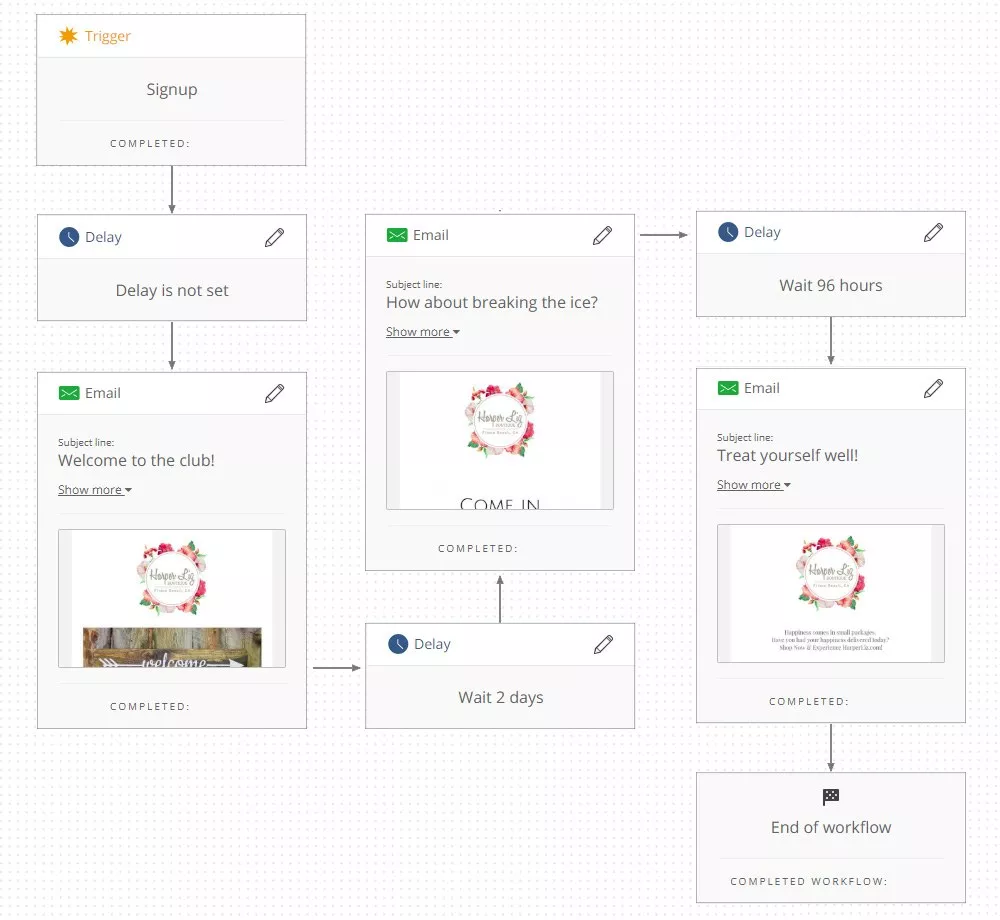 This kind of email automation is one of the easiest ways to take your marketing tactics to the next level. Read more about how to build best welcome emails.
Abandoned Cart Emails
Abandoned carts are a huge challenge for ecommerce brands. Only 3 out of 10 shopping carts end up with successful checkout.
Automated abandoned cart email or series of them increase this number and help businesses address this common issue by reminding customers about their abandoned products.
See the example below: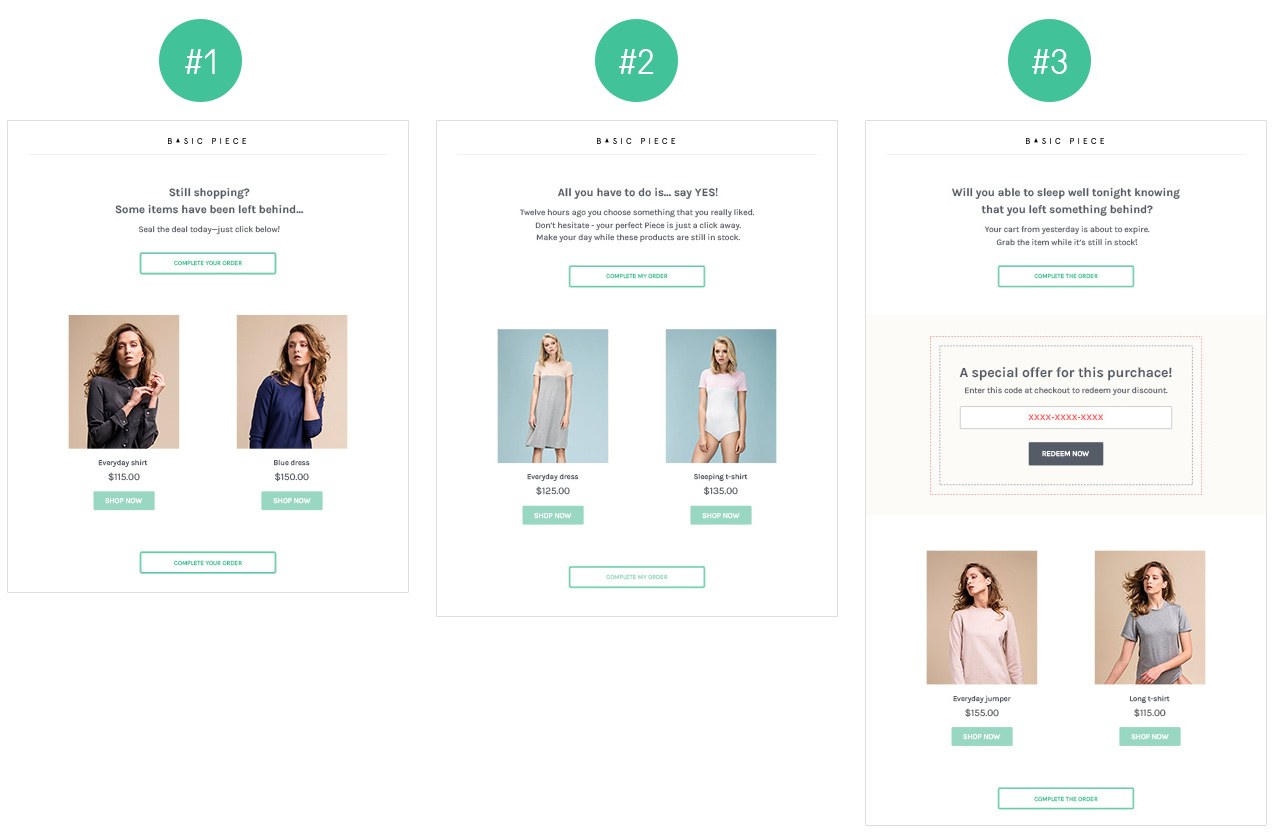 This workflow is one of the most effective emails that you can send to your customers. The order rate is around 2.35%, which is almost ten times higher than the conversion rate of the promotional newsletter.
For that reason, this should be one of the first emails you list in your ecommerce marketing automation for BigCommerce strategy.
Later, you should consider sending customer reactivation, birthday, and other automated emails that are highly effective in terms of customer engagement and sales
5. Schedule Email Newsletters
Though marketing automation is slowly overtaking some key parts of your email marketing strategy, newsletters retain their relevance and position. Therefore, BigCommerce email newsletters should play an important role in your email communication.
This is a short check-list for your BigCommerce email newsletter campaign. So before clicking the "Send" button, make sure:
Your subject line, the preheader and the footer are free of typos and up to date.
Your physical business address is included in the footer.
The "unsubscribe" link is in place.
The social icons link to the correct network.
Your newsletter look mirrors your overall branding. (Find out more about design and email templates.)
The newsletter body copy is free of typos.
All images, headlines, and CTA buttons are linked correctly.
All the images have the fallback and ALT text.
The sending time is relevant to your audience.
The segment of recipients has correct rules and exclusions.
Your test email looks good in your inbox on both desktop and mobile phone.
You can also check some tips on how to make your email more engaging.
Steps to Setting Up Abandoned Cart Emails in BigCommerce
According to an in-depth study by the Baymard Institute, 70% of all people adding products to their carts in an ecommerce store leave without purchasing anything. Luckily, there are multiple ways to use BigCommerce marketing to reverse your customer's actions:
Log in to your BigCommerce store and select 'Store Setup.'
After that, click on 'Store Settings.'
Next select 'Miscellaneous.'
Continue scrolling until you find these three options: abandoned cart notifications, converted cart emails, and abandoned cart emails.
Abandoned Cart Notifications: This way, you can send customers emails whenever they abandoned a cart
Abandoned Cart Emails: This allows you to receive an email when viewers abandon a cart. You may even set it up to receive an email every time a customer does that, although this idea may be impractical for big businesses. In such cases, you can select how many abandoned carts come per email.
Converted Cart Emails: This helps you receive an email each time a customer re-visits their previously abandoned cart to complete an order
You can customize abandoned cart notifications according to your needs. To do this, you simply need to go to your dashboard and click on 'Marketing.'
Select 'Abandoned Cart Notifications,' where you can add as many new notifications as you want. To add a new one, click on 'Add an Email Message' or edit one by choosing 'Action' and then 'Edit.'
Edit the fields according to your needs: subject, message, coupon code, active, and send this email.
Deactivate the old emails to ensure this one reaches your viewers.
Select 'email templates,' expand the 'snippets' folder, edit the footer and then 'save.'
These are the few questions that you must ask yourself when crafting a BigCommerce welcome email:
Is the subject line catchy and personalized?
Is the content friendly, captivating, yet professional?
Will my customers find out what's missing
Setting Up BigCommerce Transactional Emails
Let's discuss the steps to set up BigCommerce transactional emails:
Ensure brand familiarity with your contacts by adequately branding your transactional email templates. Access the transactional email manager by clicking on Settings > BigCommerce > Translational email, and Setup transactional email templates. Here you'll find an array of options like logo, font, body text color, heading text color, button color, and so on.
Choose to turn on, edit, or simply review your transactional email templates by going to the 'Transactional email' area. Click on Settings, BigCommerce, and then Transactional email to do this.
Lastly, switch off BigCommerce transactional email notifications to ensure you don't receive duplicate emails. Simply choose Marketing and then click on 'Email templates' to get started.
Key Takeaways
Create a professional email to make your business credible to both your subscribers and spam filters.
Choose an email service provider focused on ecommerce.
Don't postpone launching signup forms. Start collecting emails immediately.
Enable email marketing automation. The first on your list should be high-converting welcome series and abandoned cart emails
Create a professional email to make your business credible to both your subscribers and spam filters.
Choose an email service provider focused on ecommerce.
Don't postpone launching signup forms. Start collecting emails immediately.
Enable email marketing automation. The first on your list should be high-converting welcome series and abandoned cart emails
Create a professional email to make your business credible to both your subscribers and spam filters.
Choose an email service provider focused on ecommerce.
Don't postpone launching signup forms. Start collecting emails immediately.
Enable email marketing automation. The first on your list should be high converting welcome series and abandoned cart emails.
Send regular newsletter campaigns that are in line with your brand identity and provide value to your community.
Start a free 14-day trial & drive sales on autopilot with pre-built automation workflows at Omnisend!
Start My Free Trial