Drive sales on autopilot with ecommerce-focused features
See Features
Reading Time:
6
minutes
Omnichannel marketing continues to get a lot of ink (and will do so for as long as there is a digital universe) for the very good reason that it continues to evolve.
For instance, omnichannel capabilities that are table stakes today—last-mile delivery, order online pick up in store, or order online return to store—weren't even part of the zeitgeist a few years ago. Five years ago SMS marketing campaigns were infrequent; today they are a completely normal way to engage a subset of customers, such as your best brand fans.
Omnichannel marketing is enabled by technology, but it's a mistake to assume technology defines it. Modern brands view omnichannel marketing as a way to evolve with their customers as they move through life's changes.
A consumer may try your brand initially for a variety of reasons, but over time what your brand means to them will most certainly evolve. Long-term customers will grow older and develop a different set of needs in the process. Others will evolve as your brand becomes more integral to their daily lives. If your relationship with them doesn't evolve in tandem—if you don't think about how your other products fit into their lifestyles—then you're essentially inviting them to spend their money elsewhere.
This gets to the heart of omnichannel marketing today: it's not just about engaging consumers in multiple channels, it's about weaving the entire customer journey together across all areas of activation, which are much broader than they were a few years ago.
Putting Your Pieces Together
All modern brands have numerous pieces of an omnichannel marketing stack in place, but all too often, those pieces are stuck in silos: a loyalty program in one platform, user-generated content (UGC) in another.
Each system offers just one glimpse or engagement metric of a customer, but that customer is likely engaging with your company in multiple ways … posting a comment to your Facebook page, opening an email ticket to inquire about the status of an order, calling your customer care center, asking a product question on Amazon, etc. Some part of their data is living in every one of these systems, and that's a problem.
You can't engage with a customer in a meaningful way if you don't have a holistic view of all their interactions with your company.
Fortunately, this is a problem Omnisend solves really well. More than that, Omnisend can centralize all of these data points and put them into a marketing context, which is precisely the goal of modern omnichannel marketing. Let's look at four areas where customer touchpoints can be turned into valuable marketing opportunities.
1: Shipping
We tend to think of shipping as the operational side of the business, and not a place to initiate innovative marketing programs. Yet, shipping offers a lot of interesting opportunities to begin building a stronger relationship with a customer.
On the one hand, shipping answers an essential question: when will my customer receive the product they ordered? It's one thing to say that the product will arrive in three to seven days; it's a whole other ballgame to send texts or emails informing the customers that their packages have been shipped and delivered. Ordering online is an act of faith; customers must trust that if they give a brand their money, they'll receive their package as promised. Automated confirmations validate that trust.
Going further, it's a smart move to re-engage a customer after the receipt of a first order. Research from Taylor Holiday of the Common Thread shows that 60% of customers will replenish a product within 30 days of receiving their order. Likewise, sending a "how'd we do" message is an easy workflow to automate, and if the experience was positive that message is likely to prompt a second order.
But what if that consumer hasn't received that order and is frustrated with the delay? Asking for a second order when the first one is late can anger a customer, and asking them to rate the experience is asking for trouble.
By integrating your shipping system with your marketing stack, you can suppress your post-sale drip campaign until you've received verification that the package was delivered successfully. With Omnisend, you can easily create workflows that are based on partner integrations and avoid that kind of embarrassment. Conversely, you can also use Omnisend to create a post-purchase workflow to ask for a review or to offer a discount for an adjacent product.
By the way, Omnisend offers one-click integration with Shipstation, so building these workflows couldn't be easier.
2: Customer Experience
As noted above, shipping has a huge impact on the customer experience. Consumers make a decision in part based on when they'll receive a package. If it's late, their experience of your brand may be marred. But by integrating your shipping platform with Omnisend, you can create a workflow that proactively reaches out to a customer if you know your delivery timeframes will be missed, and ask them how you can help them in the meantime—and maybe even offer a discount on the next order. Most people will have a positive reaction to such messages, and they can go a long way to earning their loyalty.
Gorgias, a widely used CX tool within the Shopify community, lets you centralize all of your customer touchpoints—social media posts and likes, onsite chats, email support, response to an SMS—into one panel. While that history is an excellent resource when engaging with that customer individually, that holistic view is just the beginning of what you can do with that data.
For instance, you can use that insight to build customer segments and workflows based on levels of engagement and deploy them in a variety of marketing campaigns, e.g., refer-a-friend offers to your super fans or loyalty incentives to dormant customers. Equally important, you can suppress marketing promotions to customers who have an open support ticket and are temporarily unhappy with your brand.
In fact, you can (and should) inform all of your regularly scheduled marketing campaigns by the events that may be occurring in CX.
3: Loyalty
Many of the opportunities described above can easily be applied to your loyalty program, in large part thanks to Omnisend's one-click integration with Smile.io, LoyaltyLion and others.
A great way to build up your loyalty program is to segment your customers and build offers around those segments, e.g., high-value shoppers, dormant customers, anniversary shoppers. The offer can be directly tied to the value of the segment.
For example, win-back campaigns have an excellent track record in reactivating customers who haven't purchased in a while. Or, you can offer them loyalty points for writing a review or providing feedback as a way to restart the relationship.
How you deliver the offers can also be segment-driven. SMS is a good way to send an offer to your most highly engaged customers, but less so for those who've been dormant or typically only purchase from your brand a few times each year. These are all factors that allow you to be respectful of your relationship with the customer and are easily automated by integrating your loyalty program into your marketing stack.
4: Reviews and User Generated Content
Reviews and UGC are another opportunity to market to your customer and build a stronger bond. If a customer reviews one of your products poorly, you can trigger an email to apologize for their disappointment and seek ways to make up for that bad experience. Like the other use cases described in this post, Omnisend allows you to automate this workflow.
Likewise, if one of your customers reports multiple great experiences, you can thank them with, say, a refer-a-friend discount or some other way to evangelize your brand with some UGC.
These types of automated campaigns become possible once you integrate your reviews platform into your marketing stack.
The Sky's the Limit
These are just a sliver of what you can accomplish. Omnisend has integrations with Shopify and Zapier, which open the door to a wide range of campaigns you can implement. For instance, you can build a marketing campaign based on any transaction stored within Shopify, such as notifying a customer when a product is back in stock.
Meanwhile, Zapier connects to hundreds of software suites and provides an insane number of possibilities to integrate Omnisend with any other system you may have. You can keep up with current campaign performance in your Slack channel or receive a daily digest of campaign metrics via email or an RSS feed, among many possibilities.
And that's the inherent benefit of modern omnichannel marketing to the modern brand. You have an endless array of possibilities to better understand your customers, at a precise moment in time, and engage them in a way that is highly relevant and meaningful to where they are and what they feel. It's the secret sauce you need to cement their loyalty and love your brand.
Create an omnichannel experience without increasing your workload. Try Omnisend for Free now!
START FREE TODAY
About Our Guest Author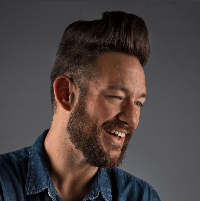 As Chief Commerce Officer at Rightpoint, Phillip acts as head of strategy, partnerships, and evangelism. He helps brands define goals, create strategies to meet those goals, and align tactics that drive results. With over 15 years of experience creating unique online customer experiences, he has both built and managed ecommerce for some of the world's most recognizable brands. Phillip is the organizer of the Magento SoFla Meetup and hosts the successful podcasts Magetalk, Future Commerce and Merchant to Merchant, with over 100,000 monthly listeners.
related features
Want more sales?
Omnisend has everything you need to succeed.
Start free now
No Credit Card needed.