Drive sales on autopilot with ecommerce-focused features
See Features
Reading Time:
10
minutes
Email marketing is one of the most rewarding marketing channels, especially for retail ecommerce businesses. However, to use email marketing, you first have to build an opt-in email list.
Opt-in emails are permission-based marketing emails you send to a list of subscribers. Here, prospects sign up and agree to receive your newsletters or emails. In opt-in email marketing, you give your subscribers the option to opt out at any time.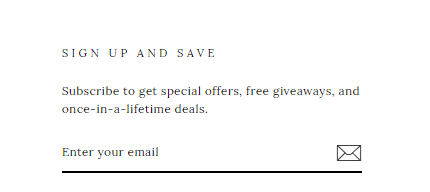 Besides helping you build a higher-quality subscriber list, having an opt-in mailing system is required by law.
In the US, the CAN-SPAM Act regulates commercial email marketing. According to this act, businesses should give customers the right to opt in and out of their mailing list, and any failure will attract heavy penalties.
In Europe, these laws are enforced by the General Data Protection Regulations (GDPR). Luckily, these regulations are easy to follow, as you'll see in this post.
Besides legal compliance, opt-in email marketing ensures that you send your emails only to people who are genuinely interested. This makes your leads more targeted and your campaigns more likely to drive results.
In this post, you'll learn everything you need to know about opt-in emails and opt-in marketing.
Get started with Omnisend today & drive sales on autopilot with pre-built automation workflows
Start Free Today
What is an email opt-in?
An email opt-in is the process of asking permission from prospects to send them marketing emails. This way, they confirm and agree to receive emails from you periodically, until they withdraw their consent.
Single vs. double opt-in
There are two email opt-in systems you can adopt for your business. One is the single opt-in system and the other is the double opt-in system.
With the single opt-in, a subscriber provides their email information only once before you start sending them emails.
The main upside to this method is that you get to build your mailing list faster as it makes it easy for subscribers to sign up.
With the double opt-in, there's an extra step. After providing their email address, users receive a confirmation email asking them to verify that they want to be subscribed.
Here's an example.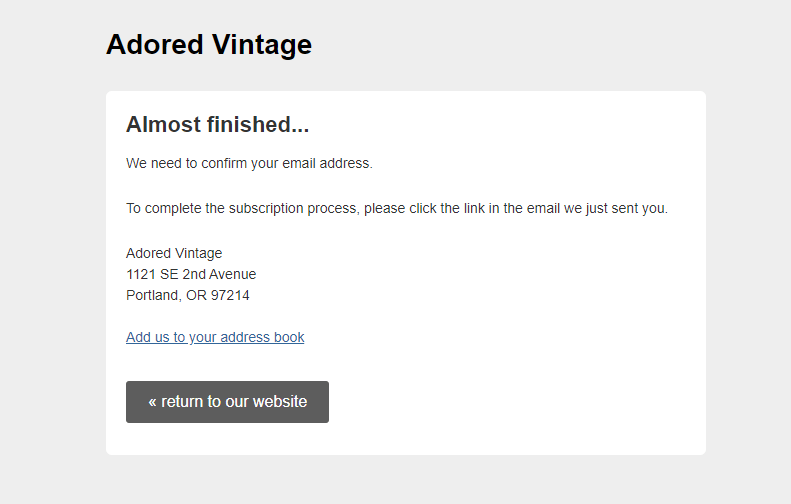 It's only when they finish this last step that your email service provider adds them to your mailing list.
Though slower, the double opt-in method gives you much more confidence in the quality of your mailing list. Other benefits of double opt-in emails include:
It protects you against fake sign-ups, spam bots, and email scams
They have a higher open rate, lower opt-out rate, and a lower email bounce rate
What is an opt-out email?
When collecting opt-in emails, you have to give your subscribers a clear way out. It's included as part of many regulations in the CAN-SPAM Act.
An opt-out email marketing system is an approach that gives your subscribers the option to unsubscribe from your opt-in email list. Some common opt-out wording examples include "unsubscribe" and "unregister."
Below is an example from Omnisend's marketing newsletter:

Having an opt-out option helps your business reduce the number of unopened emails and spam complaints.
How to collect email opt-ins: Best practices
Now that you understand how opt-in emails work, let's discuss how best to get your prospects to subscribe. These few tips will help you create the best sign-up forms that convert.
1. Give subscribers numerous opportunities to sign up
To get more people to opt-in to your mailing list, you need to use different types of email capture forms including popups, teasers, and landing pages.
Including these forms at different places on your website makes it easier for more people to sign up. These signup opportunities include:
When your site visitor wants to leave the page
On the blog if they want to download useful resources and pdfs
When they are browsing your store and looking for a product
During checkout to offer incentives or as a cart abandonment solution
Omnisend offers numerous forms and features that can help you collect opt-ins and build a high-quality email list in no time.
2. Always tell people what to expect
With opt-in emails, your subscribers need to know what to expect, both in terms of content and frequency.
You can do this either on the email capture page or using your first email. For instance, telling them that you send a weekly or monthly newsletter, etc. This way they're expecting your email every week or month and not just getting them by surprise.
You should clearly mention the kind of content your subscribers will receive. This includes promotions, sales, and newsletters. It's more likely for your readers to open an email from you when they have an idea of what it will be about.
3. Keep the signup process simple
When collecting opt-in emails, it's a good practice to keep the signup process simple. Keep the forms short and ask only for necessary details.
For instance, we'll discuss some newsletter opt-in form examples later in this post that only ask for a name and email address.
Asking for too many details may turn your prospects off mid way and they may not get to the end of the signup process.
Also, avoid including too much writing in the copy. The more direct it is, the more people are likely to sign up.
3. Offer something of value
Your audience, especially your new prospects, needs incentives to sign up for your opt-in emails.
Therefore, you'll need to offer them something valuable in exchange for their email information. It could be a discount, free shipping, exclusive product updates, best offers, free ebooks, etc.
This incentive will attract new visitors who may not have heard of your brand. To make it even more impactful, you can make your freebie extremely useful.
For instance, besides discounts and coupons, offer a free resource that helps them solve a problem. Offer something that people would have even paid for.
4. Use the double opt-in system
It's a good practice to use a double opt-in system to collect permissions for opt-in emails. Using a double opt-in system ensures that the people on your mailing list are not bots or scams and are genuinely interested in receiving your emails.
The two-step process may seem like a lot, but it's necessary for ensuring the quality of your mailing list. When you have the right opt-in email marketing software, it's even easier. You can start with Omnisend's email marketing for free.
5. Track subscriber activity and engagements
Once you have permission to send opt-in emails, you'll need to monitor your engagements. This includes checking if users are active by tracking your email open rates and click-through rates.
Here's an example of cookieless tracking by Omnisend.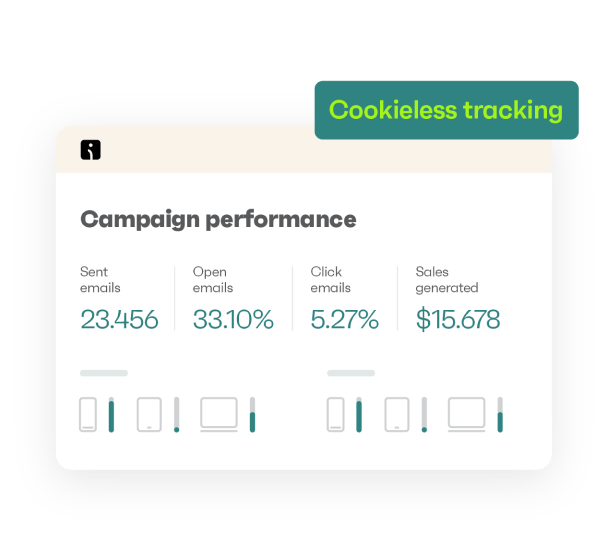 One way to do this is by placing a link in one of your emails to check if they're still interested in your communication.
6. Segment your audience based on their behavior
You need to keep in mind that your subscribers are at different phases of their buying journey. For instance, some have never interacted with your products and some have.
That's why you should segment your opt-in email list by buyer behavior. Audience segmentation can help you tailor your emails to your subscribers' specific needs.
For instance, for those that have bought your products before, you can send them more personalized emails. Then, for new subscribers, you can send emails tailored towards reeling them in.
Omnisend can help you create such workflows and target people based on their online behaviors and history with your company.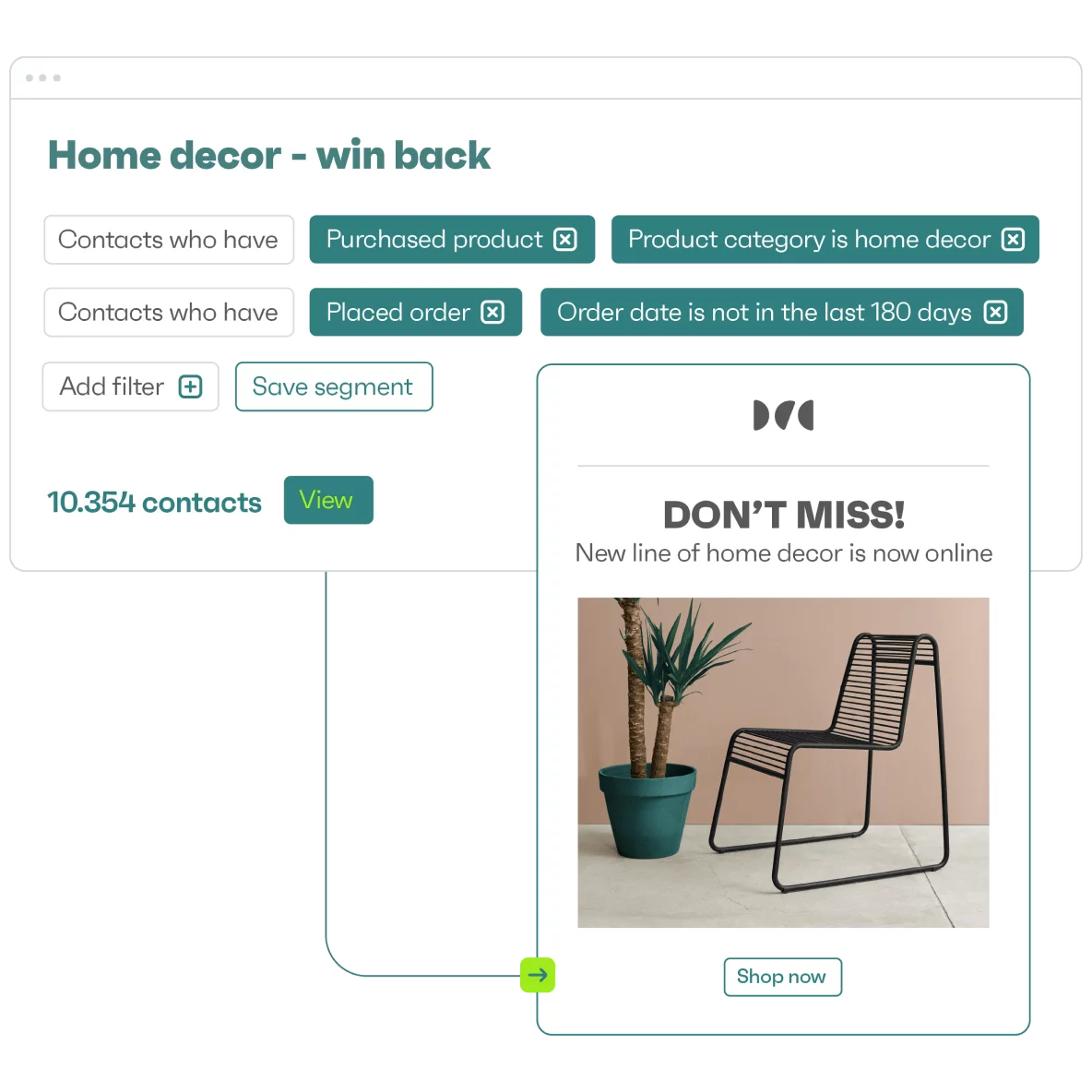 7. Invite subscribers to share your emails
To get more subscribers, you can ask your existing ones to forward your emails to interested family and friends. These people might become your direct subscribers.
Or you can ask your loyalty program members to get their friends to sign-up for your newsletter by providing them with incentives like reward points.
8. Use social proof
Provide social proof to your prospective subscribers by highlighting how many subscribers you have and showing some reviews on your signup form copy. Social proof demonstrates your value to prospects and improves your credibility.
Now that you know what the best signup forms should contain, here are a few examples of opt-in emails.
8 opt-in email examples
These real-life newsletter opt-in examples will show you just how to structure and position your opt-in emails for the most impact.
Let's check these out.
1. Distorted People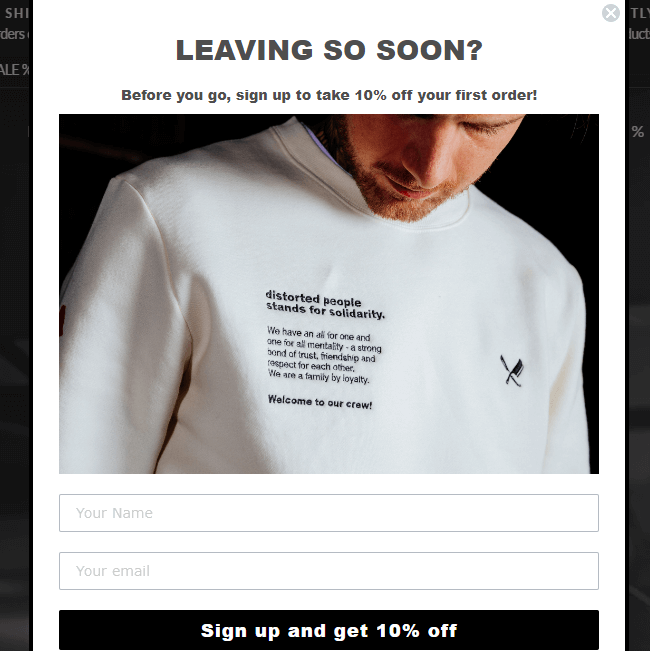 This is one example of opt-in email marketing that uses an exit popup sign-up form. With exit pop-ups, the opt-in email marketing software tracks the cursor, and when the visitor seems like they want to exit the site, an opt-in email form appears.
It offers a 10% discount on the first order as an incentive for visitors who sign up.
In the pop-up, Distorted People keeps it simple. The form only asks for the prospect's name and email address.
The call-to-action button is also creative and isn't as plain and obvious as simply asking visitors to subscribe.
2. Modern Me Boutique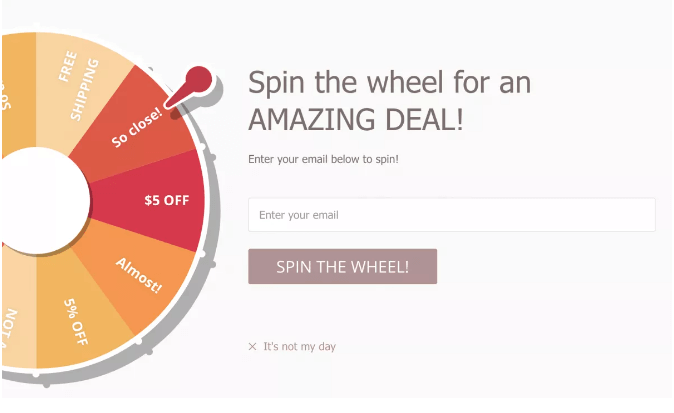 This Modern Me Boutique opt-in email template is an innovative way of collecting email information. It's more creative and interactive than most pop-ups.
Here, the prospective customer gets to spin the wheel to win a prize. To spin the wheel, they have to provide their email address.
This form does ask people to make any purchase. Instead, it focuses on the reward the customer gets rather than what they have to give. It's also quite colorful and visually appealing.
This opt-in email template uses Omnisend's wheel of fortune feature.
Omnisend has many interesting exit pop-up sign-up email forms you can try out. Get started free.
3. She Simply Shops

This is one example of how you can embed opt-in email forms on your website. The position can vary. For instance, you can have this at the bottom of every page, as shown above, or on the right side, as with the forms on blog pages.
It gives visitors an extra opportunity to sign up.
The above opt-in email template is succinct and only asks for the subscriber's email address. It also uses the "fear of missing out" phrase to make visitors sign up so they get access to the latest deals.
The opt-in email form also lets people know exactly what to expect when they sign up, and it does that upfront. Visitors can expect promotional emails and other updates.
And they get a 10% discount on their purchase.
4. All Birds

With ecommerce marketing, you do not have to always offer discounts when collecting information for your opt-in emails. Instead, you can use the approach that All Birds takes and just get the visitors excited about all the email updates they will get.
Using discounts can sometimes create an expectation in your customers' minds that you may not always be able to fulfill.
This opt-in email template promises the audience that they'll be alerted whenever there's an interesting sale, which is compelling enough to get them to sign up.
All Birds uses the opt-in form in different ways including pop-ups. The example is of one embedded on their home page.
Another thing that this email opt-in wording example does well is it creates a sense of exclusivity in the minds of subscribers by asking "want first dibs?"
5. Stelton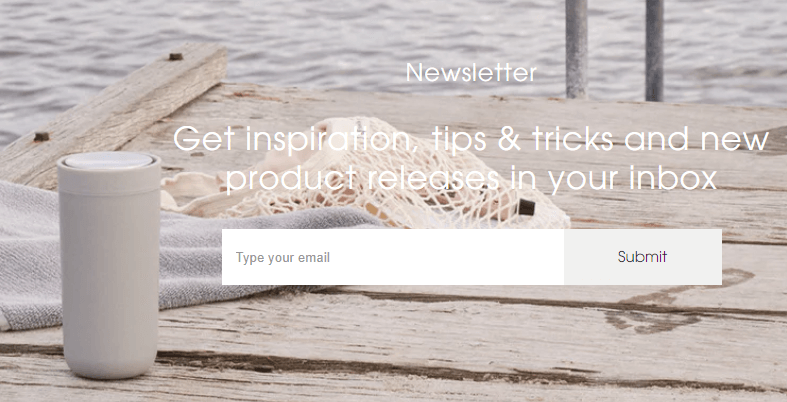 With this newsletter opt-in option, there aren't any price-cut offerings, unlike what most ecommerce stores offer. It shows that if you cannot offer freebies, such as coupons and discounts, you can always offer value in many other forms.
This newsletter opt-in example does just that. They promise free blog content for their readers, offering free tips and guides.
Besides, their subscribers will also expect promotional updates in their inboxes as they provide this information upfront.
6. Recess

This tiny pop-up on the bottom of the page on Recess' website is another way you can make use of forms to collect opt-in emails.
Unlike other pop-ups, the positioning is ideal as it does not interrupt your visitor's activities on your website. Rather, it appears as a small box at the bottom of the site and takes up very little space on the page.
Recess also offers an incentive along with it, a coupon code customers can use to get 10% off their purchase.
7. Ripped Body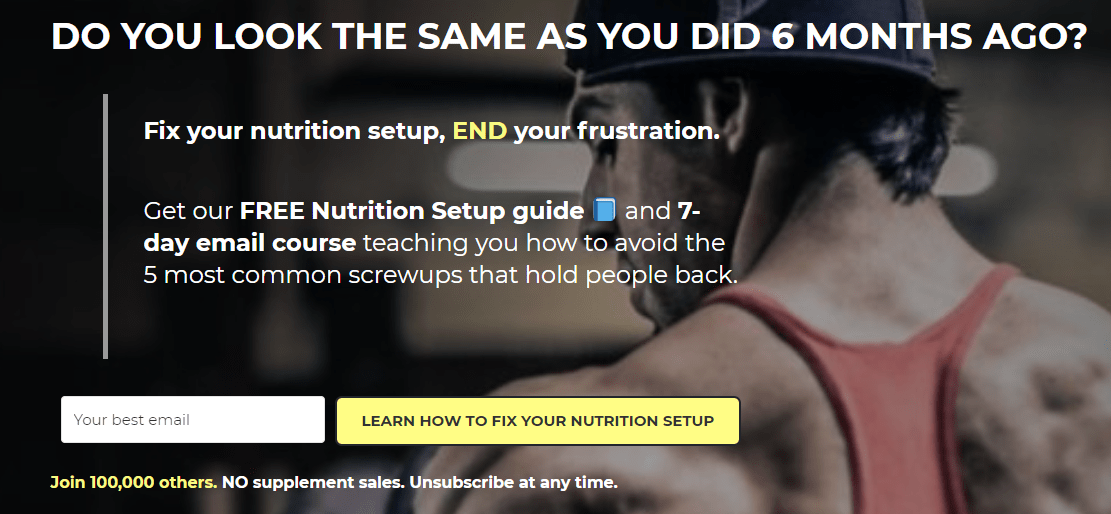 This website uses its homepage as a landing page to collect information for opt-in emails. Here are some things this opt-in marketing page does right.
The first thing you see on the Ripped Body site is a compelling copy urging their fitness-enthusiast audience to fix their diet.
They then offer a nutrition guide and a meal course to their audience who subscribe to their opt-in email list.
The copy also uses social proof to improve its credibility. It urges subscribers to join an existing long list of 100,000 people.
Further down the landing page is more social proof in the form of statistics.

All this adds to their credibility, which is further boosted by the opt-out option placed clearly in the copy.
8. Frank Body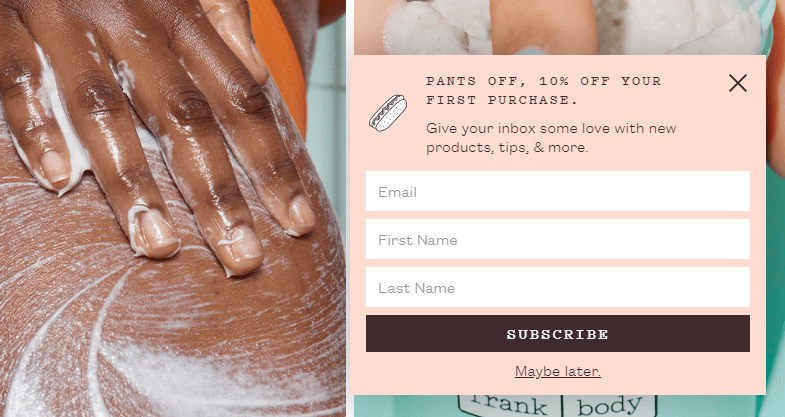 This site's opt-in form examples pop up on the bottom left side of your screen a few minutes into browsing their website. This location is ideal, as it's hard to miss. The copy also lets visitors know what to expect if they subscribe: new products, tips, and more.
It offers an incentive–a 10% discount on the buyer's first purchase. Since it's the first thing visitors see when they read the opt-in email form, they're likely to be motivated to make a purchase.
Create better opt-in email sign-up forms
When collecting information for opt-in emails, you will always need your reader's permission. The best way to do that is using a double opt-in system as that ensures your mailing list only comprises people who're genuinely interested in your emails.
Besides offering value, it's critical to get creative with your email sign-up forms and create compelling copies and CTAs. The above email examples show you just how to achieve this.
With opt-in email marketing software like Omnisend, you'll get creative customizable double opt-in email examples you can use to grow your sales. What's more? They're available on every plan, so you can sign up for free and try them out today.
Perfect your opt-in emails and get happier subscribers with Omnisend's email marketing
Start Free Today
related features
Want more sales?
Omnisend has everything you need to succeed.
Start free now
No Credit Card needed.