Drive sales on autopilot with ecommerce-focused features
See Features
Reading Time:
10
minutes
Looking for ideas for your Shopify clothing store? Look no further.
With global retail sales of apparel and footwear reaching new heights each year, the fashion industry is booming. Much of this growth is taking place online, with Shopify clothing stores playing a big part.
In this article, we're going to check out some of the very best Shopify clothing store examples. From attractive website designs to compelling email marketing to the interesting stories behind the brands, these popular clothing stores have found the right ingredients for ecommerce success.
Ready to be inspired? Let's go ahead and discover the top clothing stores on Shopify right now.
Hundreds of clothing stores on Shopify are building a steady stream of customers with automated email and SMS. Start using it now to connect with more customers and grow your fashion business.
11 best Shopify store examples
Let's look at the 11 best clothing stores we found on Shopify.
1. Naked and Famous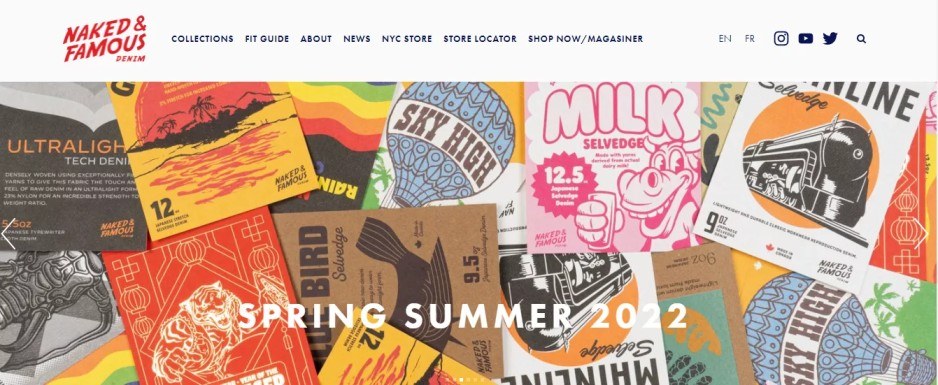 Headquarters: Canada, Montreal
Revenue: $1.0M – $5.0M
Naked & Famous Denim "sources the world's best fabric and turns it into awesome jeans." This popular Shopify apparel store is driven by the passion of its founder, Bahzad Trinos. Trinos refers to himself as a "giant denim nerd," and this really comes across in the meticulous detail of his products.
The Shopify store itself is colorful and hip, displaying pop-culture-influenced collections with high-quality images. There's a strong focus on customer education, with a fitting guide and raw denim tutorial just below the fold.
Trinos credits the move to Omnisend from Mailchimp for the success of his email marketing. With 19.75% of the store's email marketing revenue coming from automation, effective automation workflows like welcome series and cart abandonment are vital.



Naked & Famous Denim's Omnisend experience

By using Omnisend to power their email automation, Naked & Famous Denim got a 3190% jump in revenue per email from customer feedback messages.

Their chief denim Otaku, Bahzad Trinos, said this about Omnisend:

"They are experts in that realm, so why not take from that? They see the trial and error from all their consumers. They know what works, they know what doesn't work, they know what might work for me."

Read the full case study

2. Black Halo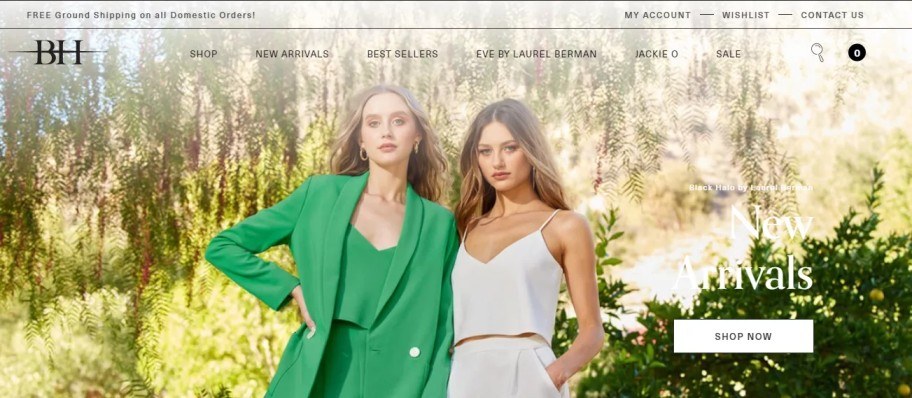 Headquarters: United states, California
Revenue: <$5 Million
Black Halo is among the top Shopify clothing stores that sells tailored dresses, business, and evening wear. Featuring a store that clearly illustrates different Shopify collections with attractive photos and easily-accessible CTAs, Black Halo also makes good use of Instagram.
The brand has a strong following on the visually-focused platform, and it uses this effectively through the promotion of its "muses"—influencers who model their clothing.
Black Halo has experienced strong growth after implementing a user-friendly email automation platform—Omnisend. "From the time we started implementing automations, we saw an increase of $20K in that first month," said Director of Ecommerce and Digital Marketing Caely Lybeck.
Currently, Black Halo is getting an impressive 36% of their email revenue from automations, despite them making up only 1.1% of total email sends.
3. SM Global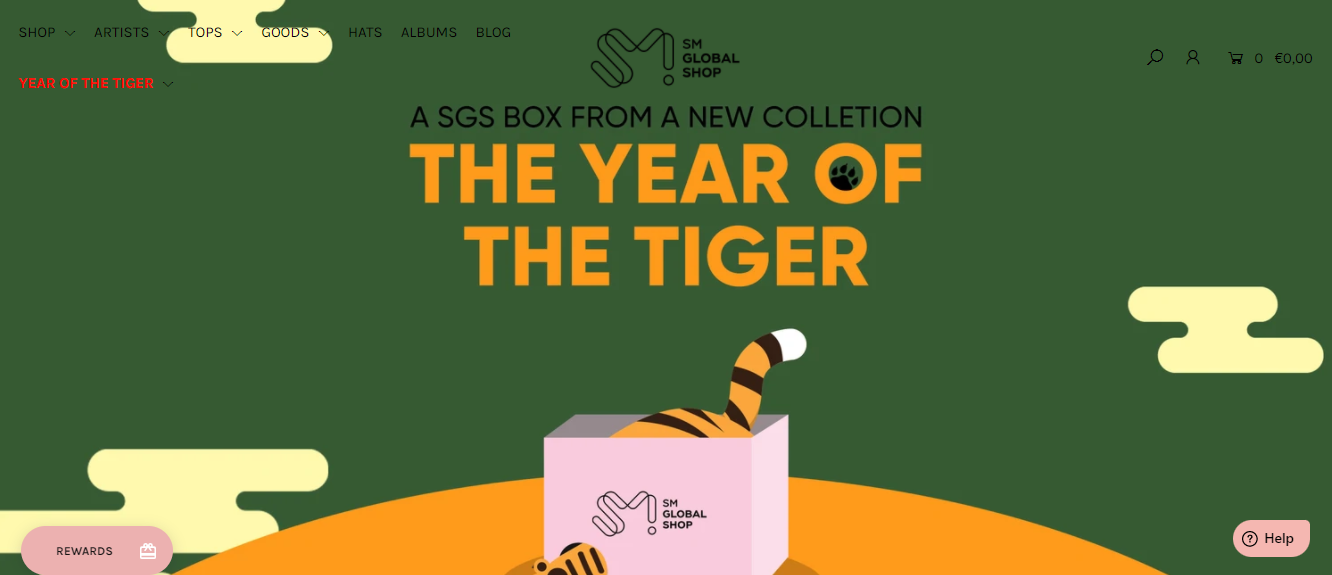 Headquarters: United States, California
Revenue: $5.0M – $10.0M
SM Global is a K-Pop merchandise store for fans of the popular music genre from all over the world. This top Shopify store has attracted over 400,000 subscribers who get access to special deals, content, and loyalty programs.
SM Global's success is driven by retention and building customer loyalty, something that they achieve with the effective segmentation of their subscribers. This allows them to send the right messages to the right customers at the right times.
Digital Marketing Director David Sung uses a data-driven approach to the store's marketing, with a particular focus on A/B testing. "Once you have hundreds of thousands of customers in your database, even a 0.2 or 0.3 percent increase in any of your ecommerce metrics can drastically have an improvement on your revenue overall," he said. "So I do believe that A/B testing is crucial."
SM Global Shop uses Omnisend to automate its email campaigns. The automated emails account for 48% of their revenue—all while making up just 5% of all emails sent.

Read Case Study

4. Kerrits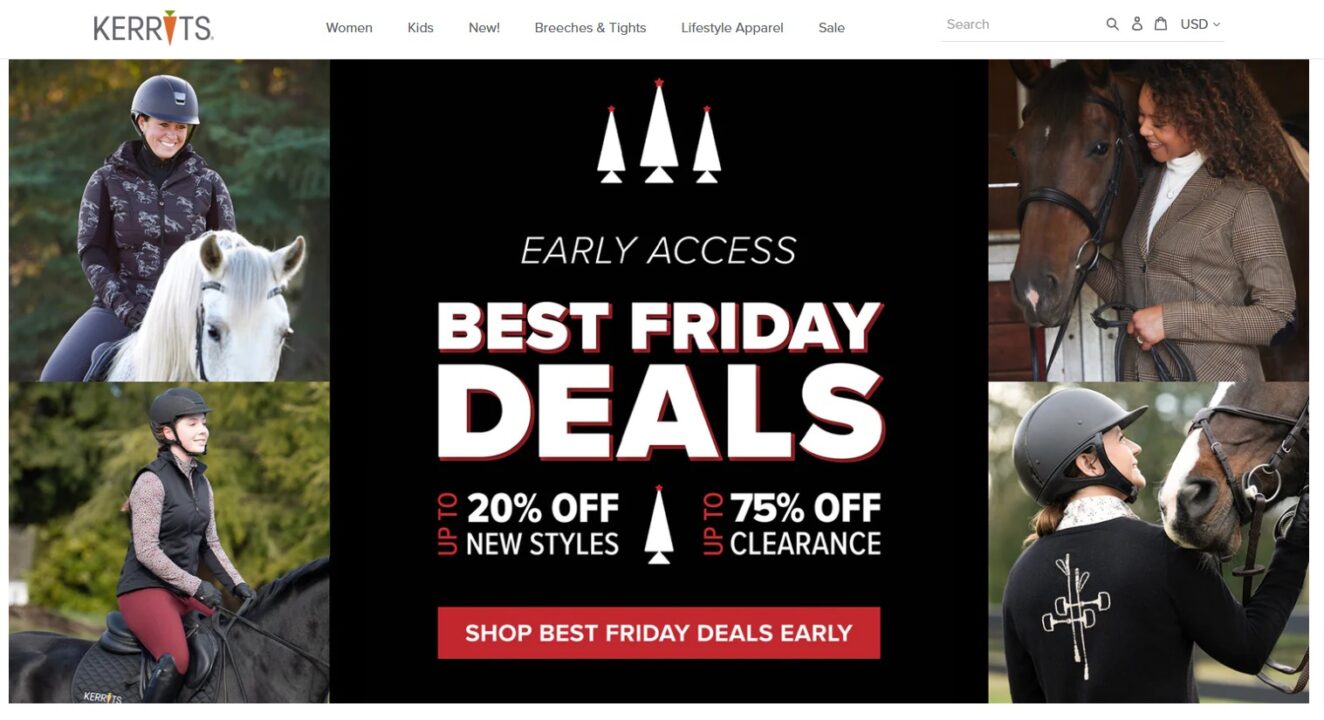 Headquarters: United States, Washington
Revenue: $5.0M – $10.0M
Kerrits designs and sells innovative performance clothing for women and children who ride horses. The brand has also recently a line of riding-inspired everyday clothing, for equestrian enthusiasts who wish to show their passion for horses wherever they go.
What began as a wholesale company, Kerrits quickly identified direct-to-consumer as a fashion ecommerce trend and began reaching out with email marketing. Its bright and user-friendly Shopify store now handles both of Kerrits' brands, offering a seamless shopping experience to its customers.
According to Senior Director of Branding & Marketing Sara Florin, choosing the right Shopify app is crucial for Shopify clothing stores with multiple lines and brands. "One thing that I've loved about Omnisend that isn't possible in Shopify is the ability to split the branding of their order confirmation and shipping confirmation based on the products purchased," she said.
5. Roden Gray

Headquarters: Canada, Vancouver
Revenue: $5 Million
Roden Gray is a popular clothing store and a top Shopify fashion store example. It creates collections from leading menswear brands worldwide, resulting in a range of unique and high-quality clothing that's always on-trend.
Customers are presented with easily-accessible collections and products worn by diverse models and with a focus on simplicity. The site also features interviews and editorials with influential men, with a particular focus on the skateboarding lifestyle.
And while Shopify is clearly one of the best ecommerce platforms for online businesses, Roden Gray has built on their success to open a physical store in Vancouver too.
6. Goodfair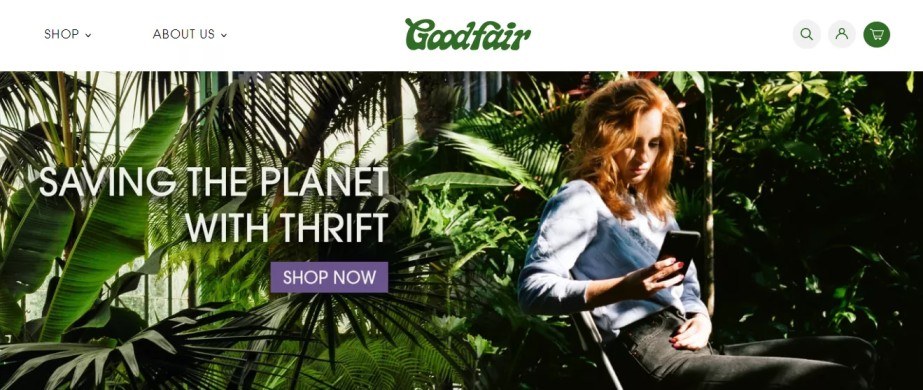 Headquarters: United States, Texas
Revenue: $1.0M – $5.0M
Goodfair is a thrifting-based store with a strong focus on sustainability. It was founded by Topper Luciani with the idea of promoting conscious consumerism, providing shoppers with an easy way to find stylish used clothing online at an affordable price.
As you would expect from a store with clear values and a strong social mission, the story features prominently on Goodfair's Shopify store. Clothes are offered in bundles to cut down on shipping where possible, and the sourcing, prep, and delivery processes are clearly illustrated.
There's also plenty of inspiration for second-hand outfits, as well as educational blogs covering various aspects of sustainability. If you're looking for a Shopify success story that conveys a sense of social responsibility, Goodfair is a great place to start.
7. Love Luna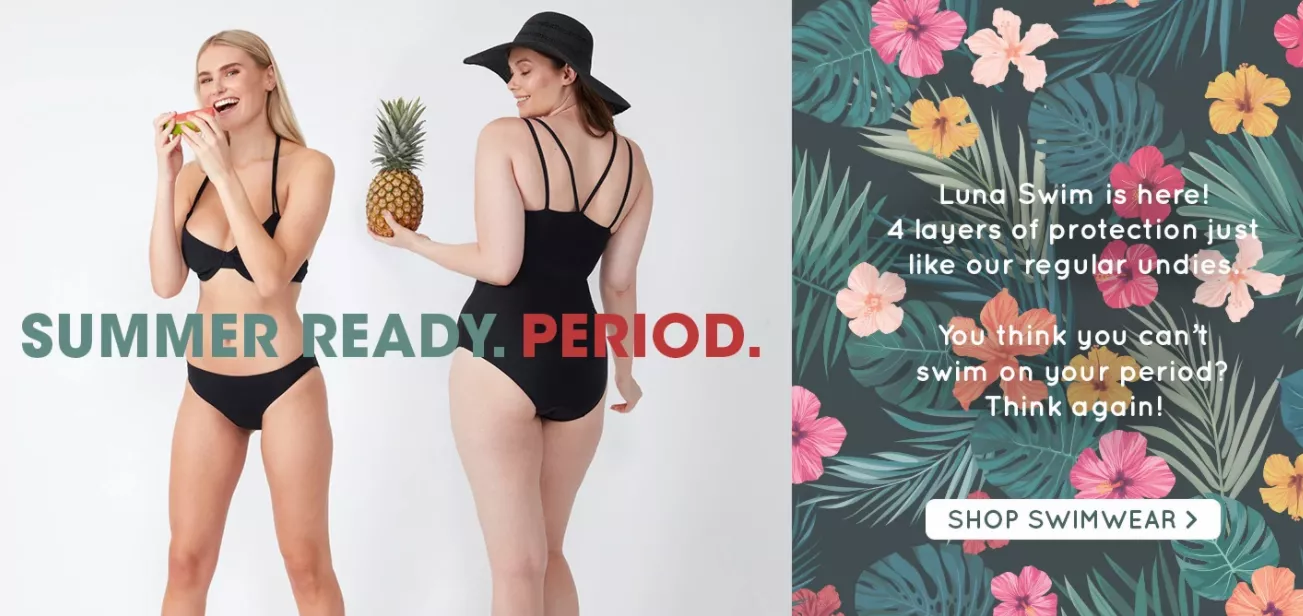 Headquarters: Australia
Revenue: <$5 Million
Love Luna is another Shopify fashion store example with a social and environmental impact. This Australian ecommerce company makes reusable sanitary products and clothing for women, thus promoting sustainability and reducing the need for more common throwaway products.
The store itself is colorful, vibrant, making it clear that Love Luna used demographic segmentation to define its target audience and designed the store to their preferences. Models are diverse and inclusive, with a clever use of Instagram posts with real-life customer stories.
Various bundle deals come with free shipping, a great Shopify store idea that encourages upselling and cross-selling while reducing the unnecessary shipping that comes with regular small, individual orders.
The store's About section is educational and clearly outlines the company's core values, offering consumers the chance to make better choices in their personal care habits. Love Luna is an excellent Shopify store example that has found its niche and provides a solution to a real problem.
8. Zanerobe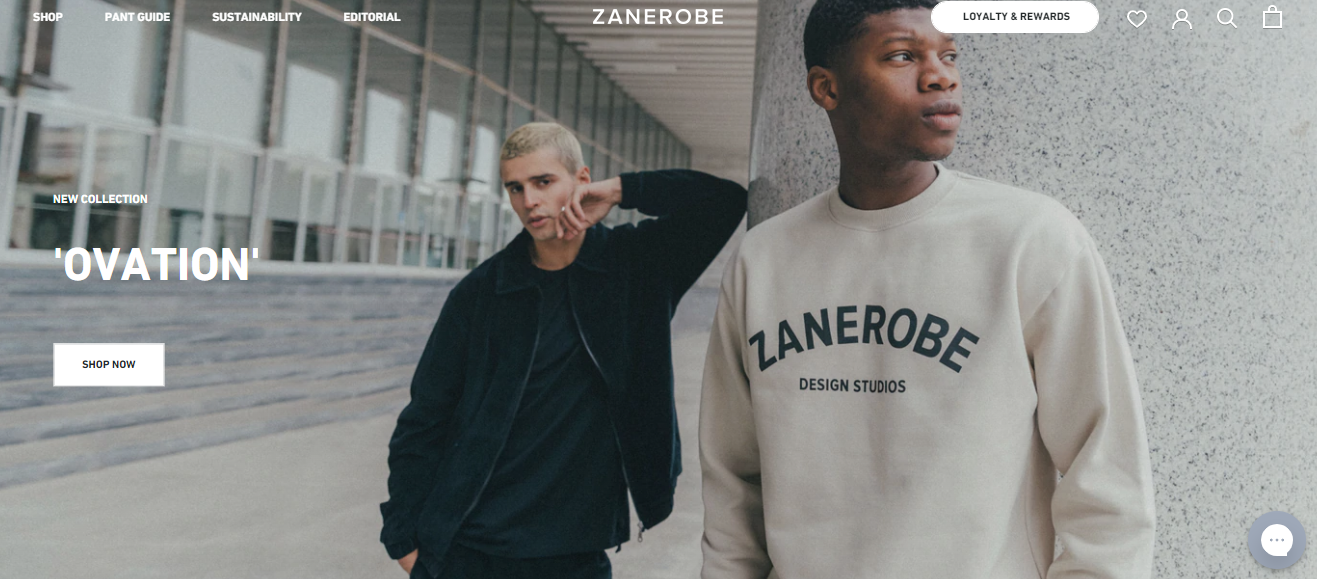 Headquarters: Grenada
Revenue: $1.0M – $5.0M
Sometimes the most popular clothing stores aren't necessarily the most expensive or luxurious. Zanerobe is all about high-quality comfort wear for men, with a focus on style and sustainable materials.
The store uses unobtrusive pop-ups with tempting incentives to sign-up and make a purchase. With an easy-to-navigate homepage that features the latest collections, popular products, and the brand's sustainability story, there are plenty of reasons to want to learn more.
An engaging editorial section provides fashion, music, and photography content that's highly relevant to the store's target audience—professional young men in the 18-35 age range. If you're looking for Shopify store examples that go beyond products to promote a certain lifestyle, look no further than Zanerobe.
9. Jaded London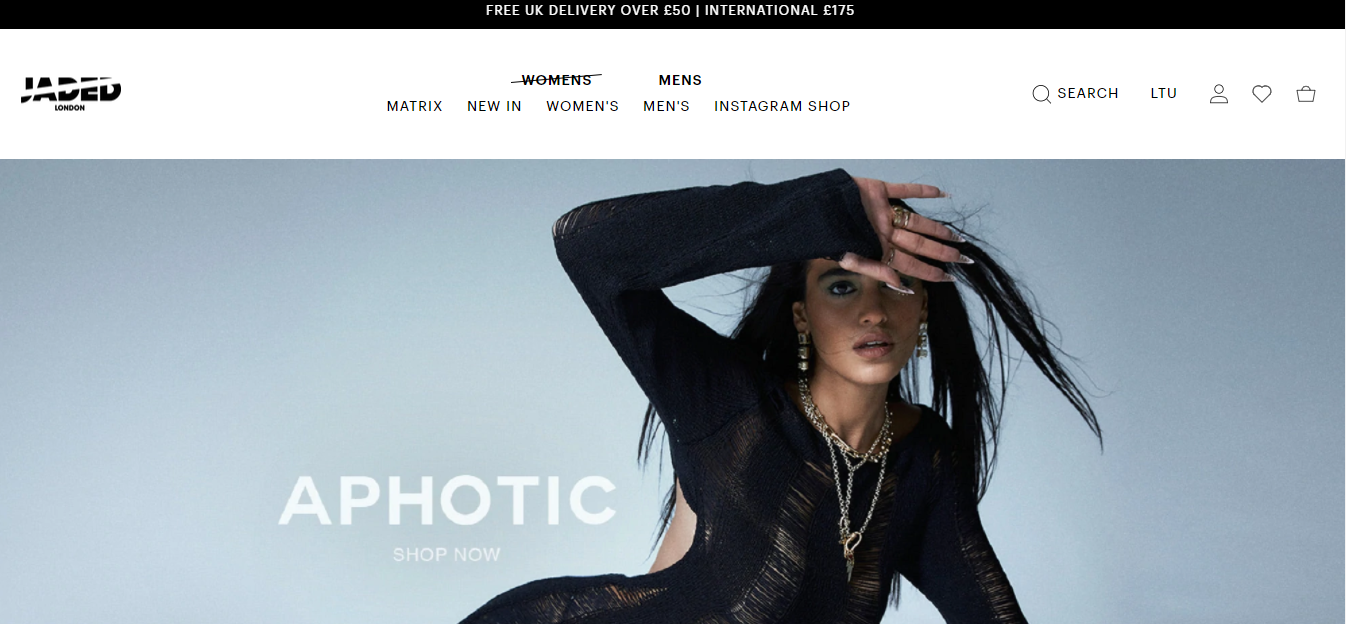 Headquarters: United Kingdom, East Grinstead
Revenue: $5.0M – $10.0M
Jaded London channels the edgy urban culture of London to provide on-trend clothing for both men and women. With a focus on freshness and affordability, the brand's eye-catching designs are heavily featured on Instagram.
The brand has clearly identified its target audience's presence on the visually-focused social media platform, and offers an Instagram shop where users can buy products they like directly through the app.
As an addition to the general affordability theme, there is a "buy now pay later" scheme, which can encourage users to make spur-of-the-moment purchase decisions based on the products that immediately catch their eye.
Free delivery options are also available for orders over £50 in the UK and £175 internationally.
These convenient and money-saving features make Jaded London a good Shopify store example for businesses looking to quickly boost sales.
10. Fashion Nova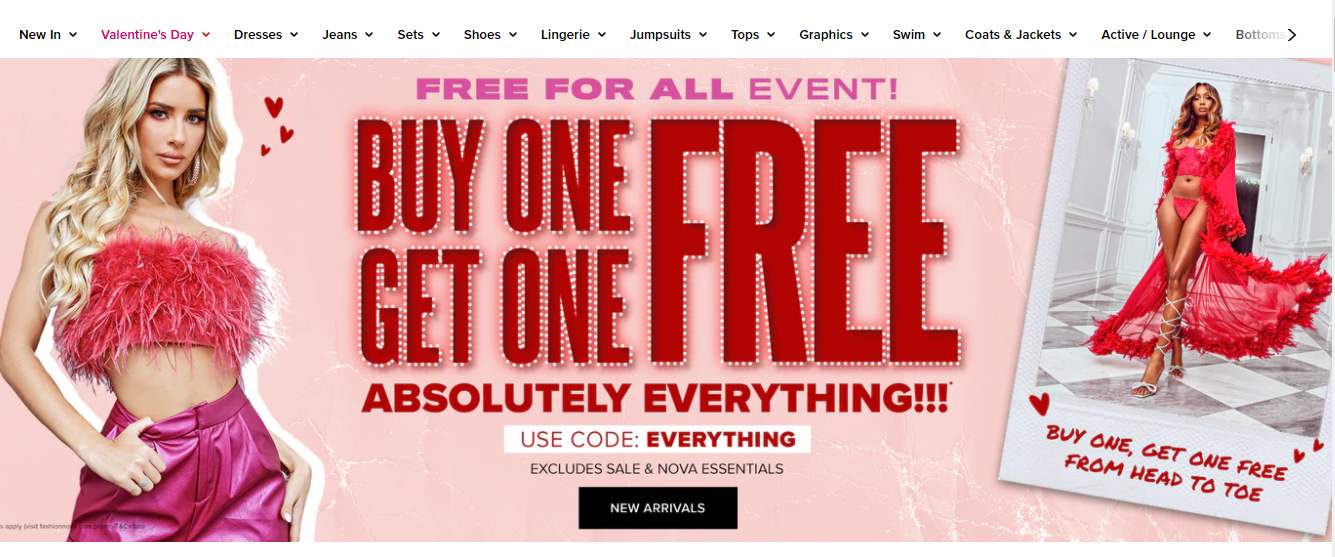 Headquarters: United States, California
Revenue: $200.0M – $1.0B
Fashion Nova is one of the most popular Shopify stores on the internet. With over 25 million followers on social media, this LA-based Shopify clothing giant offers a bit of everything, for everyone.
The store is incredibly rich in content, featuring the highest quality images and videos. Each collection and category is easily accessed with a single click on an image, with sections including an Instagram-linked "Shop the Look," "Customer Favorites," and an engaging blog aimed at its target audience.
This top clothing store is an inspiration for Shopify merchants with bigger budgets, creating a good example of what to do with a large range of stock and products. Dropshippers can also take note—this is high volume ecommerce marketing done right.
11. Kith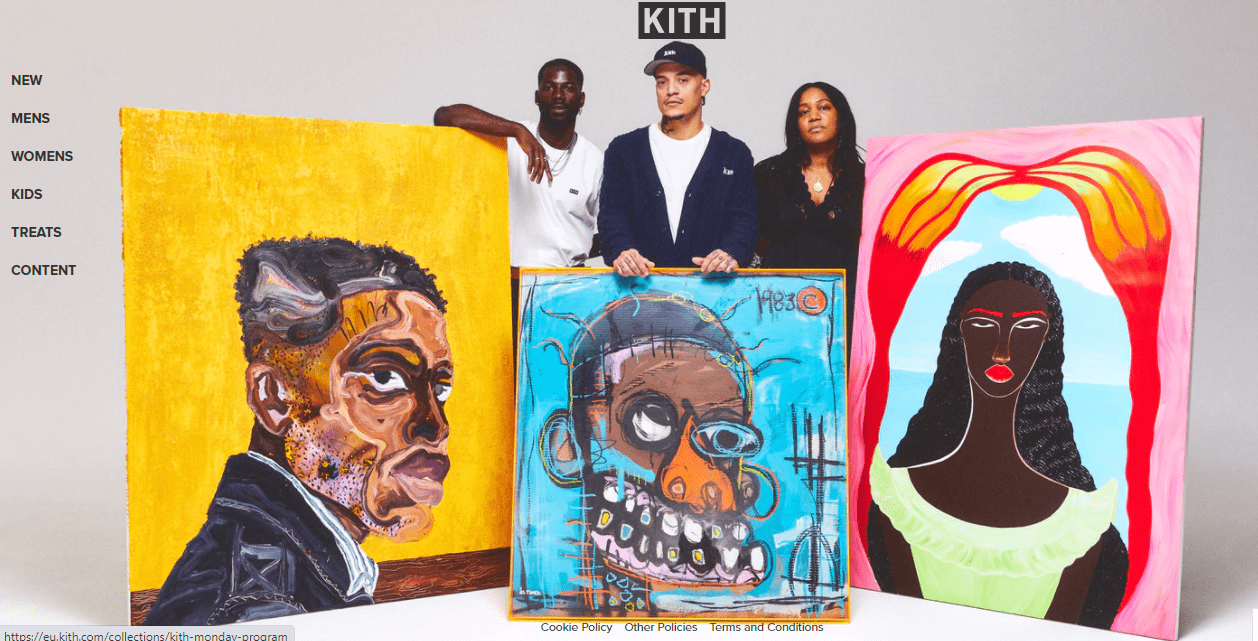 Headquarters: United States, New York
Revenue: $75.0M – $100.0M
Kith is a lifestyle brand that offers active stylish clothing for men, women, and children. They also have a "Kith Treats" menu, with a range of snacks available at physical stores in New York, Paris, Tokyo, and more.
Kith's Shopify site is sleek and simple, dominated by images and with discrete menus to choose from. You just click on your category of choice and are taken to a range of different collections. There is also a content section featuring Lookbooks, reviews, interviews, and more.
Kith is a fashion company that predates ecommerce, and a great Shopify store example of a brand that has successfully made the move online. With easy links and pickup opportunities from physical stores, customers are able to navigate seamlessly between online and offline shopping.
3 great apps for Shopify store owners
1. Omnisend

Category: Ecommerce marketing automation
Omnisend can be your go-to ecommerce marketing automation app for Shopify and a powerful alternative to Shopify Email. Featuring deep integration and easy sync, you start sending pre-built emails to your customers in just a few minutes.
While most platforms help automate a single channel like email, Omnisend helps you build multi-channel flows across emails and SMS. This, along with powerful segmentation features, enables you to grow your ecommerce sales.
How you can use Omnisend:
Signup forms to collect subscribers
Engage your subscribers with a welcome series
Attract your customers back with browse abandonment emails
Increase your conversions with cart abandonment
Improve your transparency with order/shipping confirmation emails and SMS
Boost your average order value through cross-sells
Optimize your emails for maximum engagement through A/B testing
Understand your email and SMS performance through analytics and customer intelligence
Top Shopify clothing brands around the world like Naked & Famous and SM Global are choosing Omnisend for its effectiveness, ease-of-use, possibility to manage multiple storefronts and affordability.

"The Shopify integration was so easy, and the automated workflows allowed us to significantly increase email sales without much effort."

Craig Hastings, Culinary Director at Baking Steel

Read Omnisend case study

2. Intelistyle

Category: AI-powered personalization
Intelistyle is style AI software that's designed to increase your sales and conversions. It offers features like "Complete The Look" recommendations and "Visually Similar" products. These give the customer more shopping options and help you to upsell more easily.
Other useful features include:
Email recommendations
Ad retargeting
Personalized landing pages
AI fashion chatbot
Fashion attribute tags
And more
If you're looking for help turning your Shopify clothing store into even more stylish and fashionable, Intelistyle AI is an excellent investment.
3. Smartzer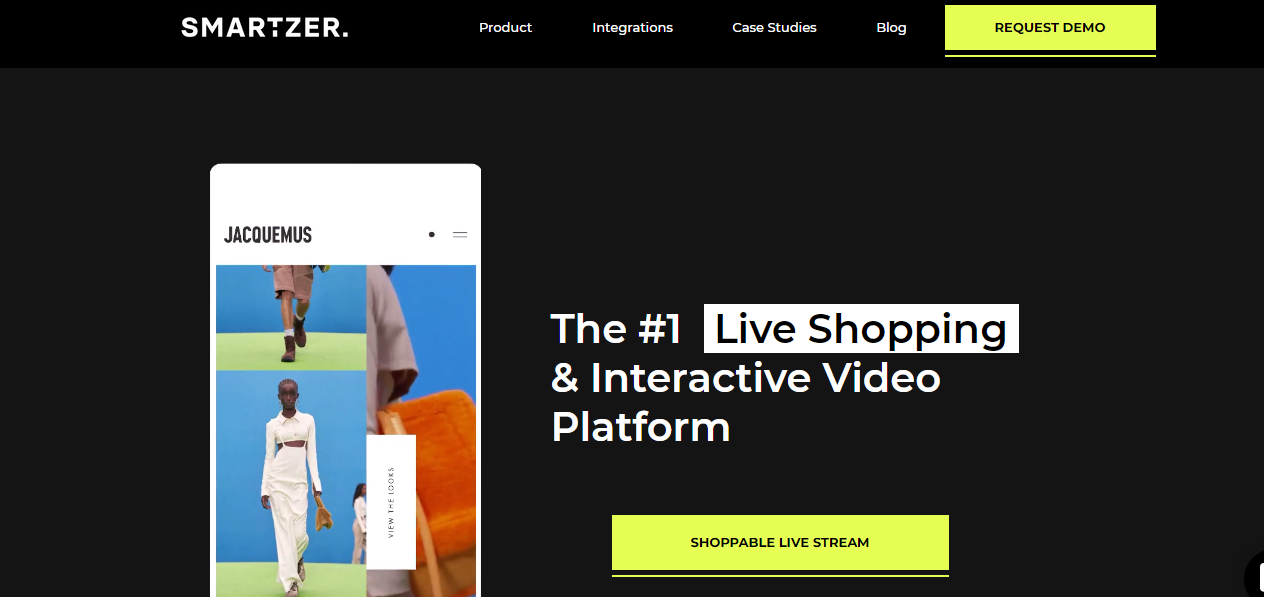 Category: Video platform
High-quality images are essential for your Shopify clothing store, that's a given. However, they aren't always enough. Enter Smartzer, an interactive video platform that makes your amazing video content clickable and shoppable.
With this app, you can create engaging videos that entertain your audience and showcase your products in their best light. Viewers are able to access various "hotspots" throughout your videos, which lead directly to product links. That way, they can add interesting items to their carts directly from videos.
Benefits of using Smartzer include:
Higher engagement and click-through rates
Live streaming videos
Engagement with customers in real-time with comments and likes
Quick setup and integration with Shopify
Take your customer experience to the next level with Smartzer's intuitive video platform, and turn more one-off visits into conversions and sales.
Best Shopify clothing stores examples: Wrap up
From small, niche offerings to dropshipping fashion giants, we hope that these Shopify store examples have inspired you.
On top of your own creativity and Shopify store ideas, the most important thing to remember when launching your own Shopify clothing store is to have the right tools at your disposal.
Omnisend is a great place to start, with its deep Shopify integration and all-in-one marketing automation platform. Start free today and you'll be well on your way to becoming one of the most popular clothing stores around.
Get started with Omnisend today & drive sales on autopilot with pre-built automation workflows
Start Free Today
related features
Want more sales?
Omnisend has everything you need to succeed.
Start free now
No Credit Card needed.