Drive sales on autopilot with ecommerce-focused features
See Features
Reading Time:
7
minutes
There's a simple truth in ecommerce—if you want to maximize your revenue, you need to take advantage of the Cyber 10. This includes the ecommerce juggernaut of the Black Friday Cyber Monday (BFCM) weekend.
However, many businesses will try to get a larger piece of the shopping pie and boost their revenues. This means that BFCM has expanded from a single weekend.
The Cyber Monday start time is no longer on Monday—it's now a 10-day period known as Cyber 10.
This begins on the Sunday before Black Friday and finishes on the Tuesday after Cyber Monday. Knowing how to navigate these 10 days is the key to making the most of these sales.
In this article, we're going to look at eight marketing tactics you can use to reach shoppers and increase your revenue during Cyber 10.
8 Tips For Cyber 10
How much prices drop on Cyber Monday doesn't matter as much as you may think. The answer is it really does depend on each business, your pricing, profit margins, and your goal with the sales.
Some businesses, for example, offer smaller discounts. They do so because they need the revenue to have a profitable year. Others can offer steeper discounts.
They turn a profit by encouraging these new customers to make additional purchases in the future.
1. Tier Discounts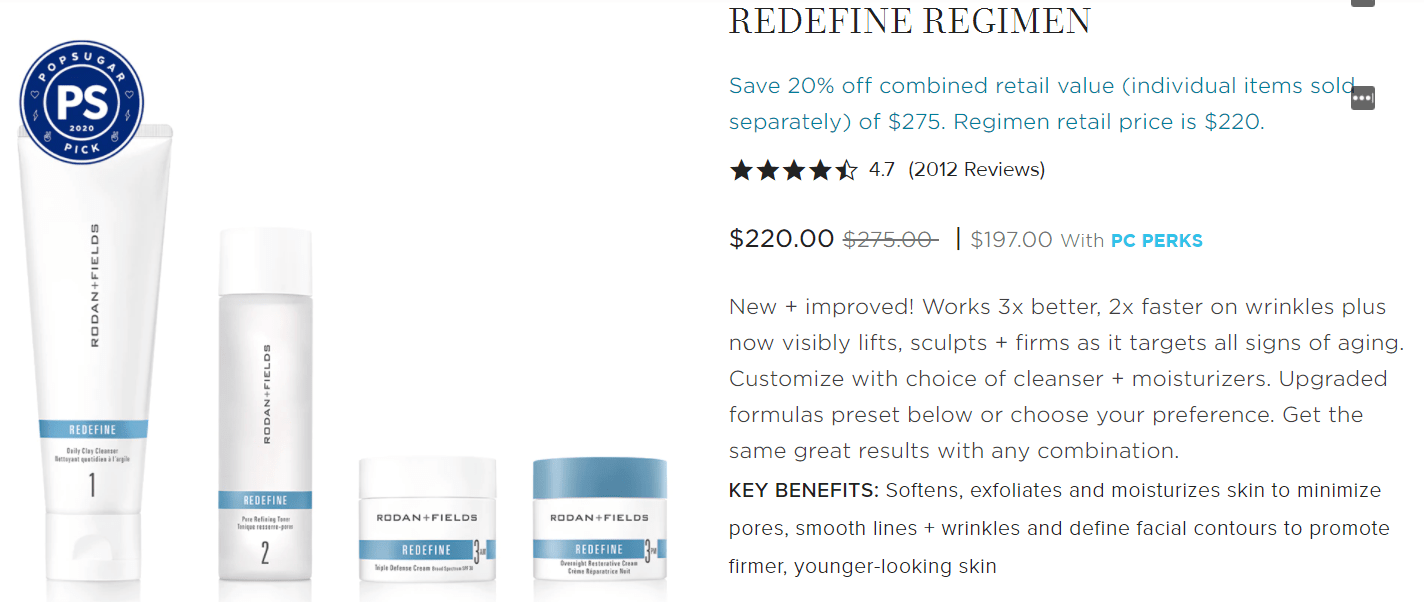 Everyone loves a bargain—that's why discount promotions continue to be so popular. Discounts help businesses bring in new customers. They also encourage existing customers to come back and buy additional products.
There are advantages and disadvantages to discounts, so they need to be used carefully. But they're a staple of the holiday season and an excellent way to increase your revenue.
Plus, by bringing in new customers, discounts can also increase your ongoing revenue if you can turn them into repeat buyers.
With tier discounts, you're lowering the unit cost as the customers buy more. For example, an item might cost $20 but if the customer buys three, that price reduces to $15 per item. If they buy five, $12 per item. If they buy 10, $10 per item.
This encourages shoppers to buy more to unlock savings.
2. Flash Sales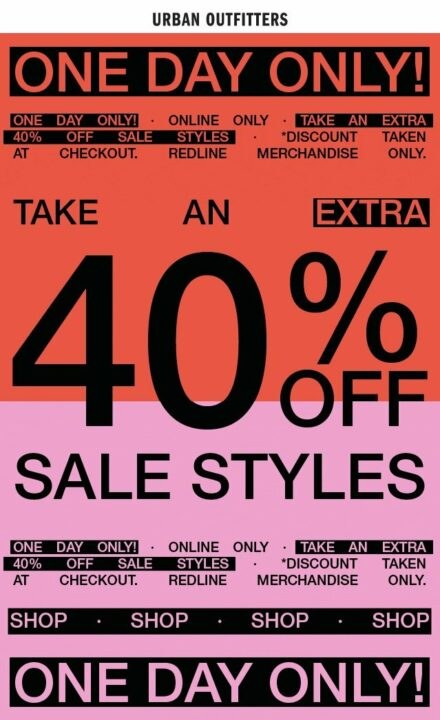 Flash sales are another powerful method to attract new and repeat customers. Unlike tier discounts, flash sales apply to individual items.
They create a sense of urgency by appealing to FOMO, or fear-of-messing-out, and the scarcity principle. This prompts buyers to act quickly before the sale ends—whether it's before midnight, in a few days, or while stocks last.
Online shops can really drive the urgency home by incorporating countdown clocks and subject lines creating FOMO. These drive home the point as to how much time is remaining before the prices go back up.
This is a particularly powerful tactic when your site visitors see there are only minutes left before the sale ends.
How much prices drop on Cyber Monday, and the entire Cyber 10 period, varies from business to business. However, shoppers look for the best deals so you could consider starting your sale early.
Offer a steeper price reduction at the start, or, if your margins allow it, offer a flash sale for the entire 10 days.
3. Early Sales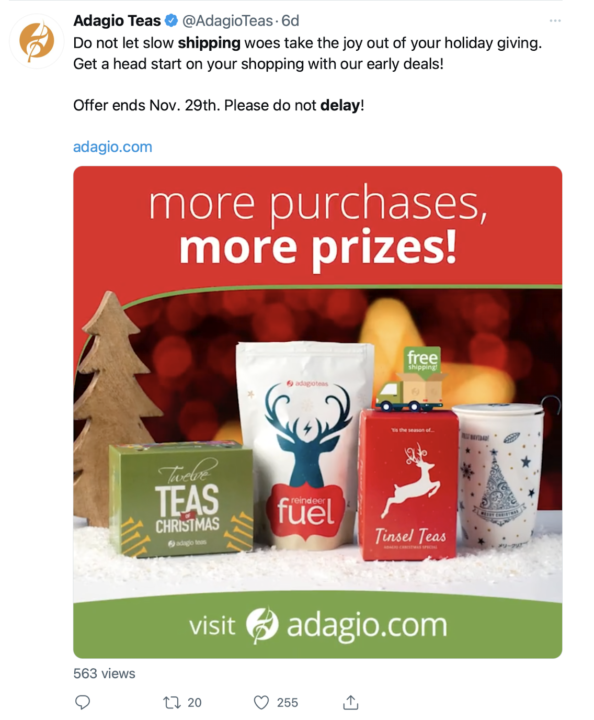 As the saying goes, the early bird catches the worm. If you want to make the most of the holiday season, it's important to start early. With this in mind, we recommend starting to prepare as early as July.
This may seem excessive, but the truth is that there's a lot to prepare if you want to maximize your holiday season.
These preparations include deciding what products to highlight and if you'll offer price reductions. You'll need to plan out your automation sequences and finalize your holiday messaging.
You won't be the only one planning early. In 2020, Amazon Prime Day took place in the middle of October, and department stores like Macy's had holiday sales at the same time.
It remains to be seen whether this happens again this year. However, with warnings to buy Christmas gifts early due to global supply chain disruptions, it's likely that the most prepared businesses will reap the rewards.
4. SMS Marketing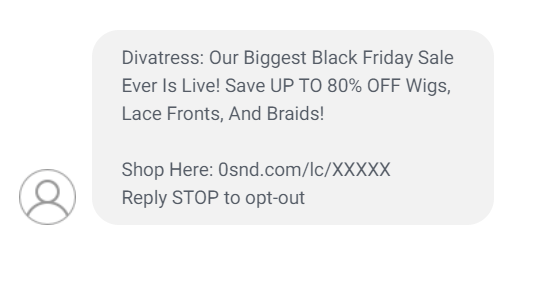 SMS marketing enables stores to send personalized messages to customers and benefit from the immediacy of the channel. It's growing in popularity—Omnisend's customers sent 378% more texts in 2020 than in 2019, and benefited from a 100% increase in conversions as a result.
In 2020, 72% of Cyber 10's November orders were generated by SMS—that's almost three-quarters of all sales. If you've avoided SMS because you're concerned it's yet another channel to learn, don't worry.
Omnisend includes SMS in its platform, meaning you can create an automated workflow that sends emails and SMS updates to customers effortlessly.
You can send different types of messages via SMS, such as alerting them to a new sale or reminding them that a discount period is about to end.
Or, you can set up your workflow to send SMS reminders. You can reach out to people who haven't opened an email within a specific period of time.
However you choose to use it, SMS marketing is a powerful tool—one that can generate a significant amount of sales and revenue.

5. Free Shipping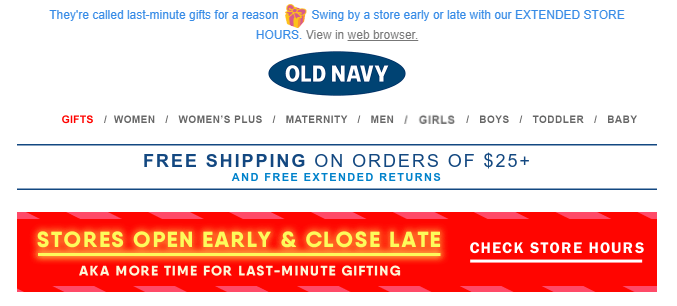 How many times have you been on a website, carefully choosing the items you want to buy, only to reach the checkout page and see a sizable shipping fee? This frustrating experience is one of the main reasons for cart abandonment.
If you have the margins to offer free shipping, you'll be removing a significant barrier for buyers. If you don't have the margins, you could consider offering free or cheaper shipping once shoppers reach a minimum spend.
Businesses with high levels of repeat customers can also consider using free shipping. This is a loss-leading way to acquire new customers—knowing that they'll recoup the costs as those new buyers make additional purchases in the future.
However, price isn't the only frustration customers have with shipping. A lack of shipping updates can cause concern, especially around the holiday season when you start to worry that a person's gift won't arrive in time.
Simply offering shipping notifications can help your customers trust you and associate you with a pleasant and worry-free buying experience.
6. Category-Specific Sales
Sales don't have to be store-wide to be effective. They can be used on popular items to get people to your store, where they then browse other, full-price items.

Alternatively, if you have excess stock that you're finding hard to sell, a sale on that particular line can help you move it on.
Ecommerce personalization is a highly effective way of selling more items. Combine them with sales to inform your subscribers that items they've previously purchased or viewed are on sale.
7. In-Store Gifts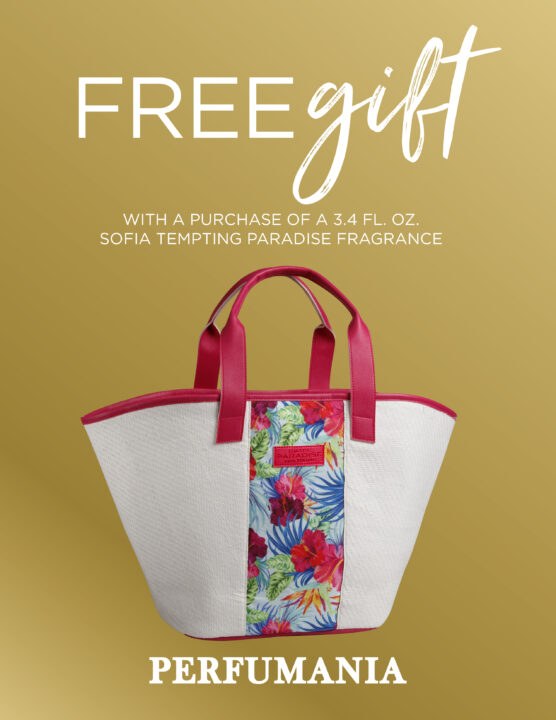 Online shopping has made shopping more convenient than ever, with one exception—the wait to receive the products.
Amazon is leading the way in improving this. They offer initiatives like free shipping, now with the ability to offer same-day delivery in certain locations.
Not every business is able to match Amazon's abilities, but you don't have to.
If you have a physical location, giving customers an opportunity to collect their items in person allows them to get them sooner. This is known as Buy Online, Pick Up In-Store (BOPIS) and in 2020 these sales increased by 259%.
There's a benefit for you too—it saves on the cost and admin of shipping. If that's appealing to you, consider offering in-store gifts to customers that use the BOPIS option.
This can be anything from a discount on a future purchase to a free gift worth up to a certain amount on the spot.
Naturally, this is convenient for shoppers who want their items as soon as possible. It's also a cost-saving measure for you and a great way to stand out from competitors who offer online shopping only.
8. Upgraded Shipping
Not all shoppers are willing or able to collect in-store—even when it's an available option. If your shop doesn't have a physical location, you may want to consider upgraded shipping options instead.
The principle is the same as in-store collections—people want the item as soon as possible. Likewise, we all want to know where our purchase is. We want to know that it isn't lost in transit or that it'll arrive too late.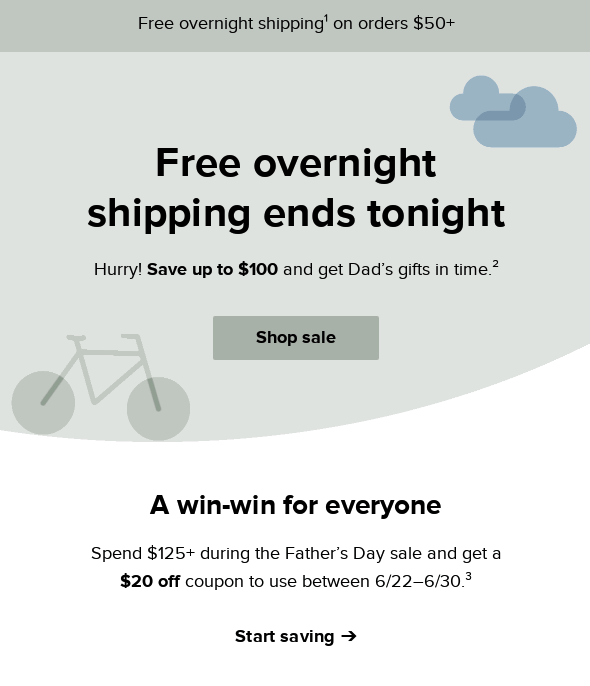 Upgraded shipping options can remove all of these concerns. Customers can choose to pay a little extra to guarantee next-day delivery, consignment tracking, or insurance in case the courier damages the product.
Wrap Up
Each year, buyers wonder how long Black Friday sales last. Each year, businesses respond to the popularity of the holiday season differently. They'll opt to start a little earlier or offer extra incentives and conveniences to shoppers.
Our eight tips will help you to maximize sales during Cyber 10. If you combine personalization with clever marketing like sales and an omni-channel messaging campaign, you'll give yourself every chance of a record-breaking year.
Start Omnisend for free today to implement email and SMS automations, advanced shipping notifications, and send specific offers to the most relevant customers.
Put your Black Friday marketing on autopilot with Omnisend's automated SMS marketing
Start Free Today
related features
Want more sales?
Omnisend has everything you need to succeed.
Start free now
No Credit Card needed.