Drive sales on autopilot with ecommerce-focused features
See Features
Reading Time:
7
minutes
If you're looking for the very best loyalty programs to help inspire you, you've come to the right place.
We've gone through hundreds of businesses to find the most successful loyalty program examples, and handpicked 10 great examples. From giant corporations like Starbucks and Sephora to smaller, independent companies, you'll find a whole range of effective customer loyalty programs to inspire you.
1. My Bath & Body Works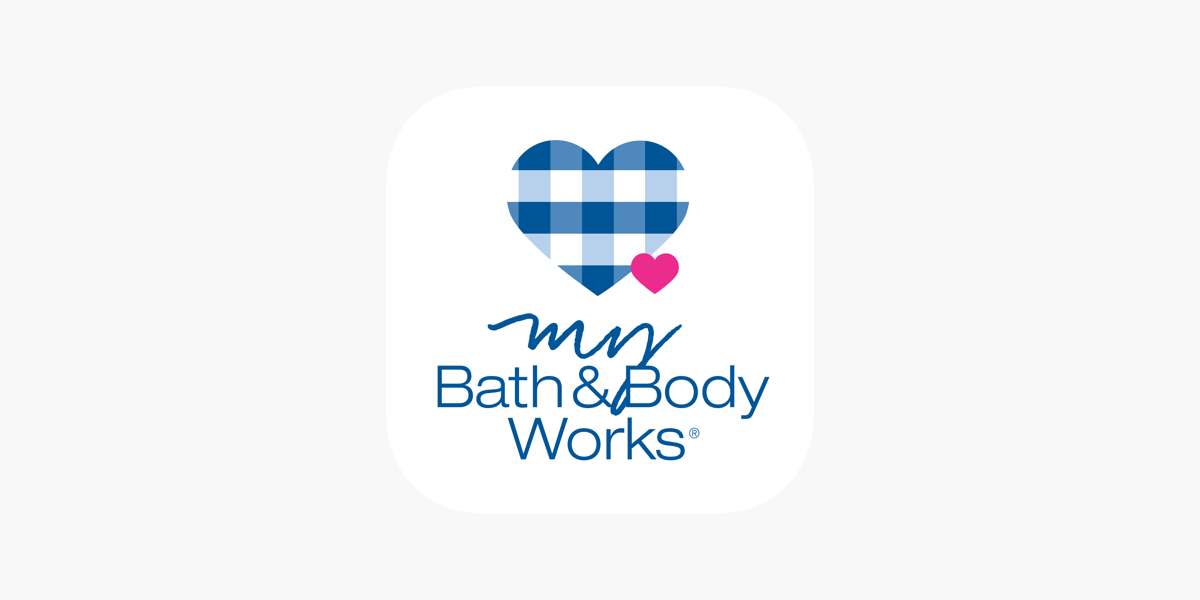 My Bath & Body Works has a simple yet effective points-based loyalty program. It works by allowing customers to earn points with every purchase they make. In this case, you get 1 point for each dollar spent. When you reach 75 points, you get a free full-size product of your choice. They also offer access to member-exclusive special events, products, and other perks for signing up.
This generous program has become quite legendary in retail circles, offering excellent value for money compared to other customer loyalty solutions. It also played a huge role in helping the brand to thrive during the pandemic, having built a solid base of dedicated enthusiasts over 30 years in business.
2. Amazon Prime

We all know about Amazon and its Prime loyalty program. This is a subscription-based service, costing $119 per year or $12.99 per month and offering a wide range of benefits. For most people, the biggest benefit is speedy 1 or 2-day shipping. However, you'll also get access to Amazon's popular streaming service, early access to deals, and a host of other discounts with Amazon partners such as Whole Foods.
Now with over 200 million subscribers, Amazon has the most successful loyalty program in the world. Despite the cost, users are seeing huge advantages to signing up. Prime offers a strong focus on customer convenience, with its quick deliveries and personalized recommendations. New benefits are also added frequently. This adds an intriguing element of anticipation and surprise for members, who never know what to expect next.
3. Starbucks Rewards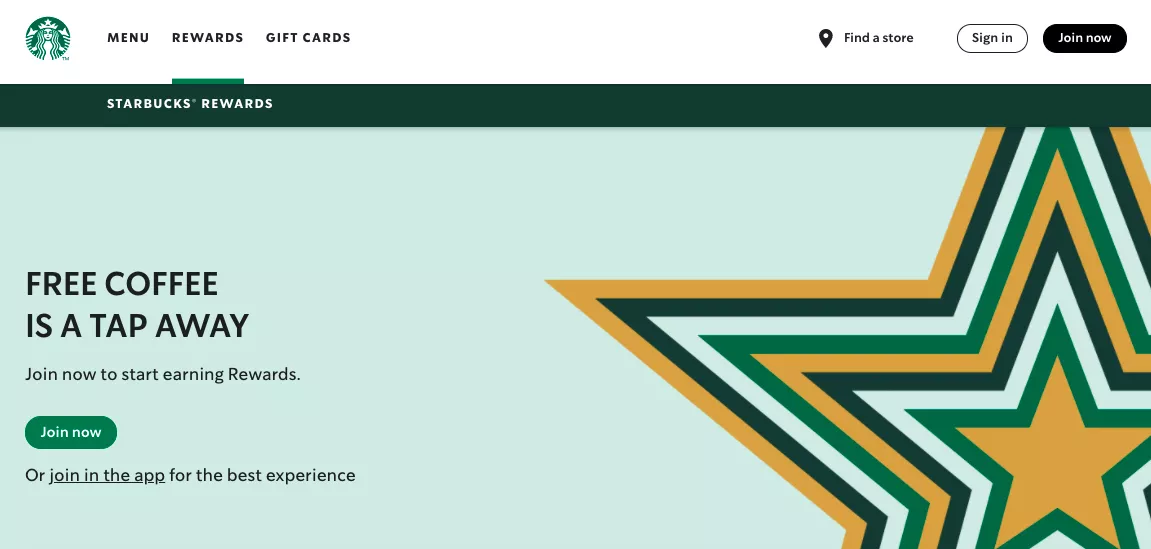 As the name suggests, Starbucks Rewards is an awards-based system that allows you to earn stars with each purchase. You can earn more stars depending on which payment method you use. Stars can be redeemed for various free coffee and food deals, as well as members-only extras such as express order and pick-up.
Starbucks was the first loyalty program made available through a mobile app. This made it even easier for busy and health-conscious customers who are looking to skip the queues. The popularity and convenience of the program have delivered a huge boost to the coffee retailer's pandemic recovery.
"With over 24 million active members now representing 51% of all spend in our U.S. stores and up 8 percentage points over pre-pandemic levels, our ability to engage has never been higher," said CEO and president Kevin Johnson.
4. Sephora Beauty Insider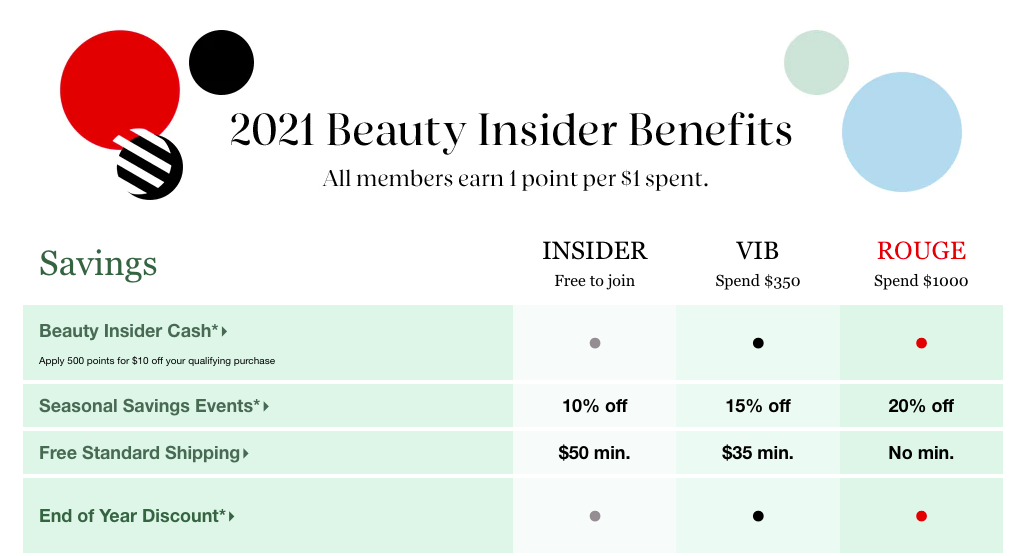 Sephora's Beauty Insider Program is another 1 point = 1 dollar system, with 500 points giving you $10 off a qualified purchase. There are different loyalty tiers to choose from, with VIB and Rouge levels unlocking added benefits such as first access, exclusive gifts, and free shipping.
With 25 million members and counting, Beauty Insider has the best customer loyalty program in retail. This is thanks mainly to its flexible and creative benefits that cater specifically to customer interests. For example, there are non-transactional perks that appeal more to people's emotions. This includes access to beauty classes, exclusive collections, community events, and more. Nurturing an emotional connection is an important and often forgotten feature of loyalty programs—loyal customers expect more than discounts only.
"You have 200 loyalty points. Here's how you can spend them…"Post-purchase emails can engage loyal customers by giving them personalized product recommendations. Here's How to Create Post-Purchase Emails.
5. H&M Now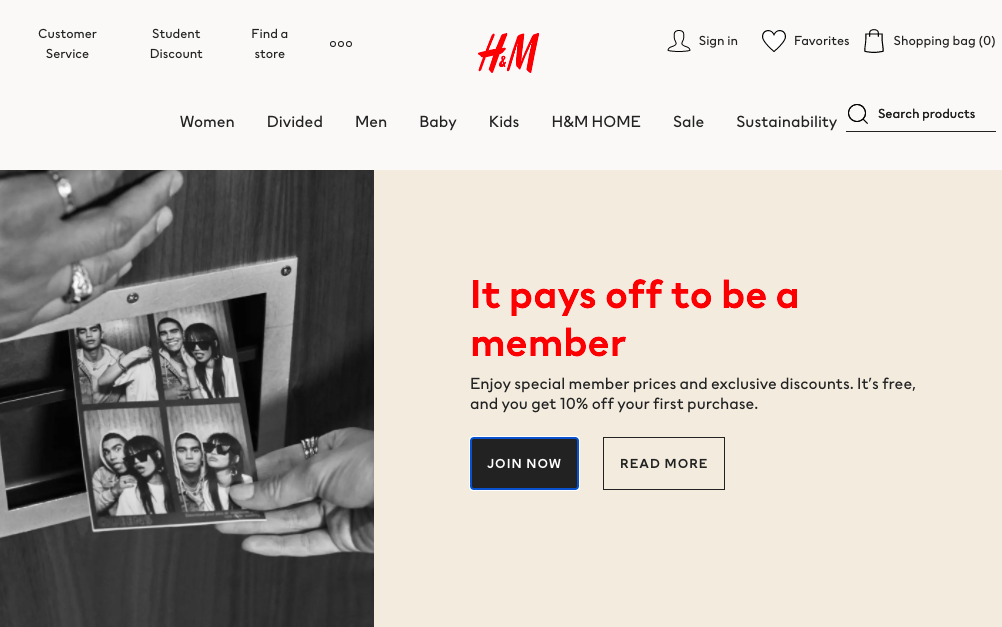 H&M Now is a points-based loyalty program that offers 1 point for every dollar spent. You can also collect points by making "conscious choices." This includes things like recycling your clothes and bringing your own bag to the store. For every 200 points earned, you receive a $5 gift voucher. Reaching 500 points makes you a Plus Member, giving you access to higher-level rewards and perks.
H&M Now offers exactly the kinds of benefits a fashion lover would enjoy. For example, customers get birthday discounts, free shipping, surprise offers, and special access to limited collections. This is reflected in the huge success of the program—over 100 million people have signed up so far.
6. REI Co-op Community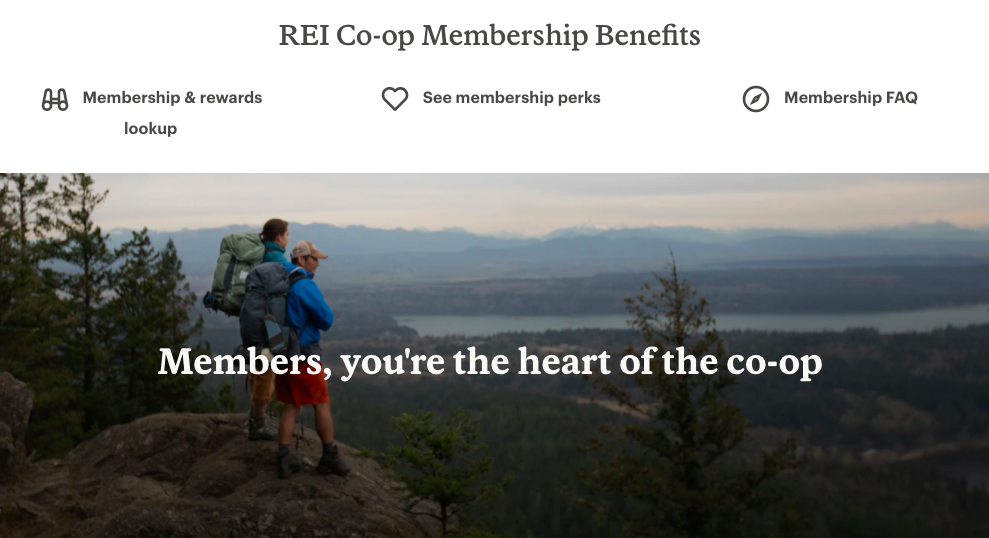 This is another great example of a paid membership loyalty program. A $20 one-off payment gives lifetime access to a range of benefits offered by the REI Co-op. The most obvious benefit is the 10% discount on almost every product offered, which is automatically paid back in an annual dividend.
REI Co-op now has over 20 million members who enjoy exclusive member-only deals. For example, there are things like classes on outdoors subjects such as hiking, camping, survival skills, water sports, snow sports, and more. Consisting mainly of outdoor enthusiasts, members also have the satisfaction of knowing that their contributions help to fund impactful work at hiking trails across the USA. The membership not only pays for itself in terms of savings but provides a strong emotional attraction too.
7. Chipotle Reward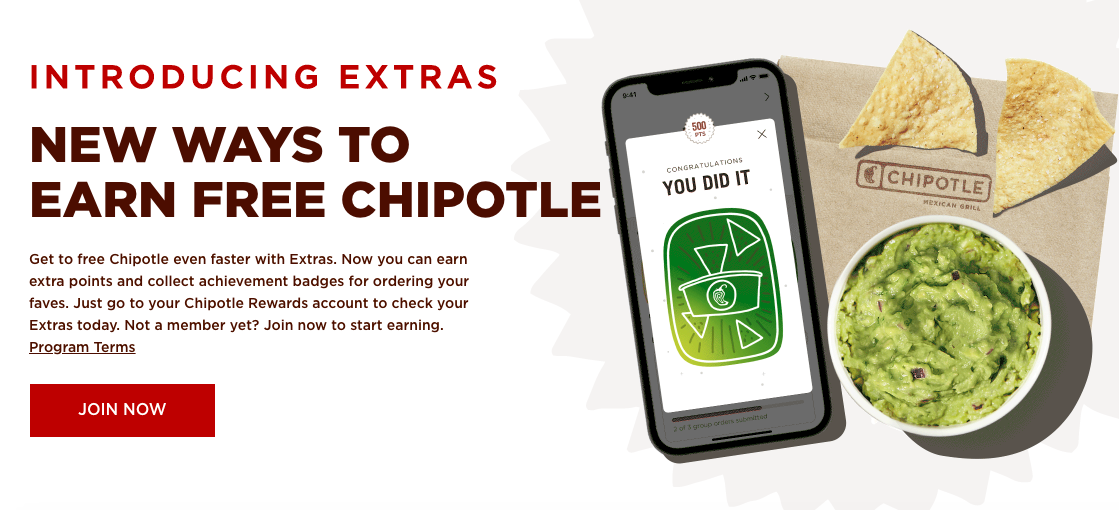 Following Starbucks' example, Chipotle Extras is an app-based rewards program that offers points for each dollar spent. Chipotle has also included a gamified element, introducing the possibility to earn extra points and collect achievement badges. According to the chain, this is an industry first. Gamification is proven to be an effective customer retention strategy that provides memorable experiences. In fact, according to Omnisend research, gamification elements drive 74% better engagement.
The program is a hit with customers, attracting over 24 million members so far. It has also helped Chipotle in its shift toward digital sales, a crucial lifeline during the pandemic. "Offering new ways to engage with Chipotle is essential to the ongoing evolution of our digital business," said Chris Brandt, Chipotle's chief marketing officer.
Keeping customer communication positive in difficult situations is a must to keep them. Our tips to keep your loyal customers:
8. AAdvantage Program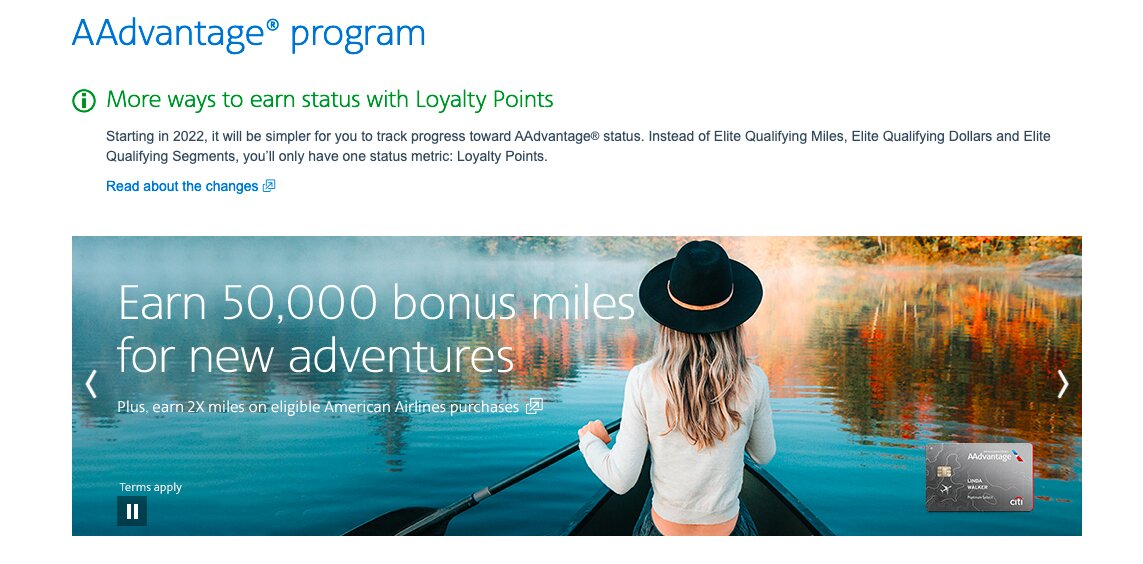 Air miles are one the oldest and most successful examples of loyalty rewards. The concept is simple—you earn miles when you fly on participating airlines. American Airlines has upgraded its air miles program to include things like upgrades, vacations, car rentals, and hotels. Five membership tiers offer more and better benefits as you progress through them.
American Airlines says that it's the "largest airline loyalty program" with over 115 million AAdvantage members. On top of the obvious benefits for customers, it also generates an average of around $2.9 billion each year for the company. One of the biggest perks is the ability to earn air miles by using AA's credit card. This means that customers can now reach Elite status without ever setting foot on a plane.
9. Lego VIP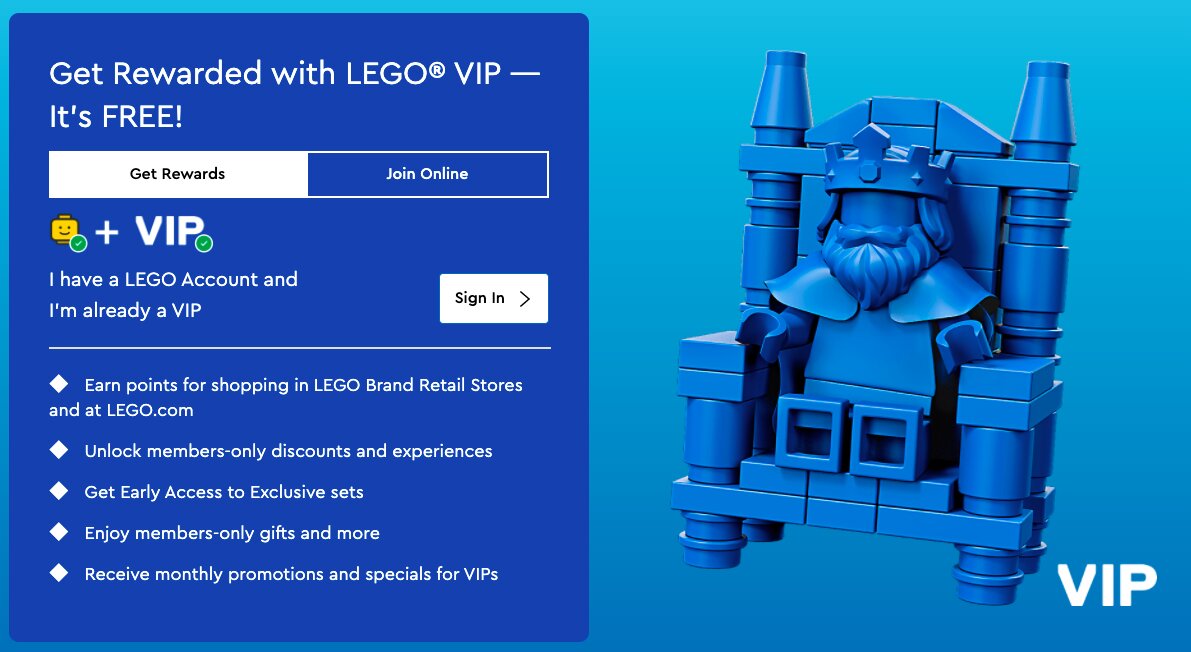 Similar to other programs, LEGO VIP offers rewards via points that you can exchange for discounts and other benefits. Points can be earned by buying LEGO through the website, following LEGO social media accounts, and doing company surveys.
While it might sound exclusive, becoming a VIP member is free and easy. Perks like early access to new collections and cool gifts make it a no-brainer for LEGO lovers. For example, the company offered an exclusive Yoda lightsaber for VIP Star Wars lovers and it was hugely popular. According to research, the program has been an instant success for the company too, generating $41+ million in just one year.
10. XPLR Pass, The North Face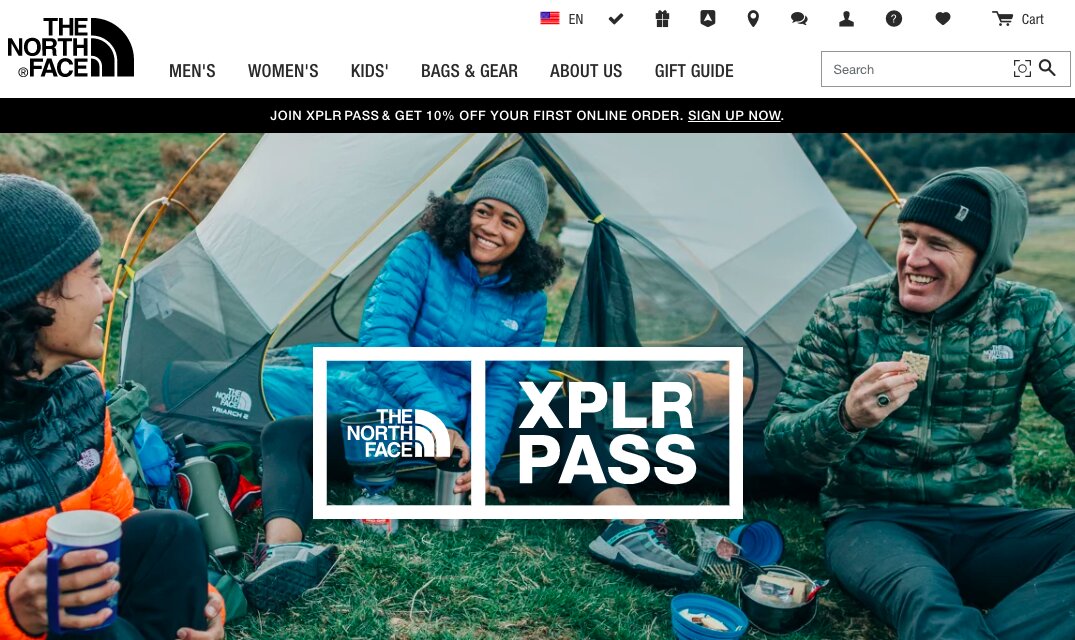 The XPLR Pass is a simple points-based loyalty program that allows you to earn points when making a purchase. Every 100 points get you a $10 reward. Other ways to earn points include referring a friend, bringing a reusable bag when shopping in stores, and checking in via the North Face App at a National Park.
This emphasis on sustainability and community is providing a strong emotional reason for customers to sign up. The company also encourages customers to trade in their old gear for recycling, rewarding this sustainable behavior with extra discounts.
Finally, loyal customers sometimes get the chance to test unreleased products in extreme outdoor conditions. This adds an extra element of exclusivity and adventure
Best loyalty programs: Final thoughts
As you can see, the best loyalty programs offer more than just discounts. They appeal to people's emotions through exclusivity, offering personalized learning opportunities, environmental concerns, and more.
They also make loyalty fun through gamification of rewards, helping people to earn more via active engagement with the program. Finally, they remember that the benefits of loyalty are always prioritized towards the customer rather than the company—which they demonstrate with spontaneous and surprise rewards and gifts to make them feel special.
Get started with Omnisend today & drive sales on autopilot with pre-built automation workflows
Start free
related features
Want more sales?
Omnisend has everything you need to succeed.
Start free now
No Credit Card needed.