Drive sales on autopilot with ecommerce-focused features
See Features
9 tips to write high-converting product descriptions in your emails
Reading Time:
7
minutes
Are you struggling to write high-converting product descriptions for your email campaigns? Should you even bother?
Writing compelling product descriptions for your email campaigns should not be taken lightly.
Do it well — you could significantly improve conversion rates and increase business sales.
If you don't know how to start, you've come to the right place.
I wrote this guide to provide you with proven tips for writing high-converting product descriptions that will grab your readers' attention and persuade them to take action.
Let's dive in.
Get better product descriptions & high-converting email elements that sell with Omnisend
Start Free Today
#1 Use your customer's words
People buy from people who sound like them.
If you want to connect with your audience on a deeper level, use the same language, jargon, and expressions in your copy.
And avoid using language that assumes a certain level of knowledge or experience.
So where can you get these insights?
By analyzing customer reviews.
These are a goldmine for writing killer product descriptions.
You can identify the language used by your target audience and the unique features, benefits, and selling points of your product (or competitors' products) that resonate with them the most.
Incorporating these insights into your product descriptions can help you effectively communicate the value and benefits of your product, establish trust with your customers, and ultimately drive more sales.
The most efficient way is to go on Amazon or any other marketplace.
Check out your competitors or products that your audience would typically buy.
Scroll down and go to the reviews section.
Analyze what customers love about the product. You can use the same points to highlight your product's main benefits.

In the review above for a natural deodorant, we can extract different sentences that can be used in our copy.
"No weird chemical smell"
"Super easy to take with you when you're traveling"
"Fragrance free"
You can also analyze the less than 3-star reviews to understand what customers were unsatisfied with.
A dissatisfied customer = the product did not meet their expectations.
But what do they expect from the product in the first place? It is crucial that you know so you can tackle it in your copy.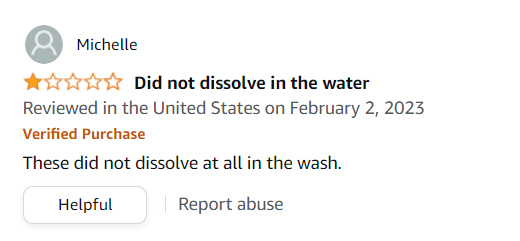 In the example above, it is clear that the customer expected the product to dissolve in water (it is a laundry detergent sheet). Try to include this point in your copy if you can.
Also, always use "you" instead of "we" as much as possible when writing your product descriptions.
This will make them more personal and focused on your customer instead of yourself.
67% of shoppers say that product descriptions should be in their customers' native language.
So if you are selling products overseas, it is crucial to use your target audience's native language and dialect.
#2 Spy on your competitors
Subscribe to newsletters of brands and businesses in your field and study how they craft their content.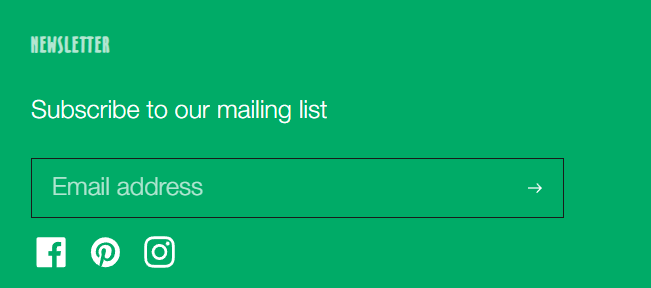 When analyzing their product descriptions, look at the content from your target market's perspective. What would resonate with you if you were a potential client?
Don't simply paraphrase a competitor's product descriptions to make them seem unique to your brand. Instead, look for the principle behind their sales approach.
Then, construct your product descriptions to match your voice and unique selling proposition.
#3 Start with what makes your product stand out
Your subscribers likely receive dozens of product emails daily.
Many of these businesses will try to convince readers that they're the best or most affordable choice.
However, the element that makes customers remember your brand and product isn't that you're the best or cheapest choice. It's what makes your product different.
So you must know your unique selling proposition (USP): the key characteristics and attributes that set your product apart from others in the market.
When writing product descriptions in your emails, always highlight your products' unique benefits. What makes your products different from competitors'?
It could be a specific quality, a different manufacturing process, or a unique ingredient. Whatever it is, highlight it in your email product descriptions.
For example, Xtrema (a natural cookware brand) has exceptionally well-crafted e-mails.
Without fail, they include their USPs at the beginning of every email they send to their subscribers.
"Cookware that lasts for generations"
"Pure ceramic cookware"
"Handmade"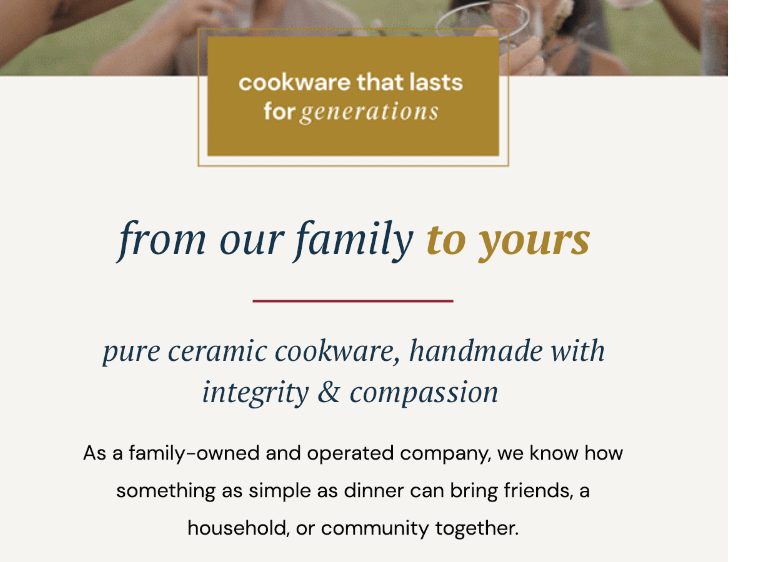 #4 Focus on product benefits
A feature is what something IS. A benefit is what something DOES.
People buy products according to what those products can do for them, meaning that customers are after the benefits of using your product.
Waterproof material → Protects from harmful sunrays
Fingerprint sensor → Unlock your phone fast
1TB storage → 1000 songs in your pocket
Also, when describing your product, using action verbs rather than adjectives is much more effective.
For example:
Instead of saying, "Our dog shampoo is safe, gentle, and effective."
Say, " Our dog shampoo deeply cleanses and soothes your dog's skin by removing dirt and odor without stripping away essential oils."
Customers are naturally value-driven creatures who gravitate towards things that add value.
Keeping benefits front and center in your product descriptions is crucial to improving conversions.
Avoid using overly technical language or jargon. Instead, use simple, clear language that anyone can understand.
#5 Tell a story
People love stories.
You'll improve engagement and conversion rates by crafting a compelling narrative that resonates with your subscribers.
Using storytelling in your product descriptions can foster an emotional connection with your subscribers, leading to increased conversions and sales.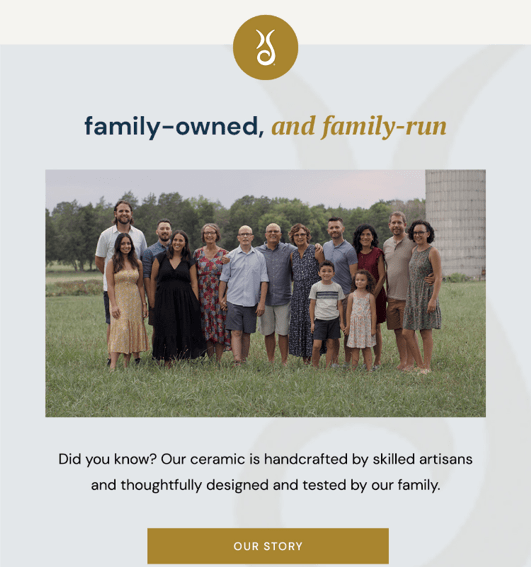 When telling a story in your product description, keep it concise and relevant to the product you're promoting. Connect it to your call to action, such as purchasing the product or visiting your website for more information.
#6 Improve your readability
Nobody likes to read big blocks of text.
Your sentences should be short and straightforward, making your product descriptions easier to read and understand.
Try to play with the fonts, colors, sizes, and templates to make it easier for customers to quickly scan and absorb the most essential information about your product.
Icons and seals are a great way to quickly convey key product features such as size, material, age, and product uses.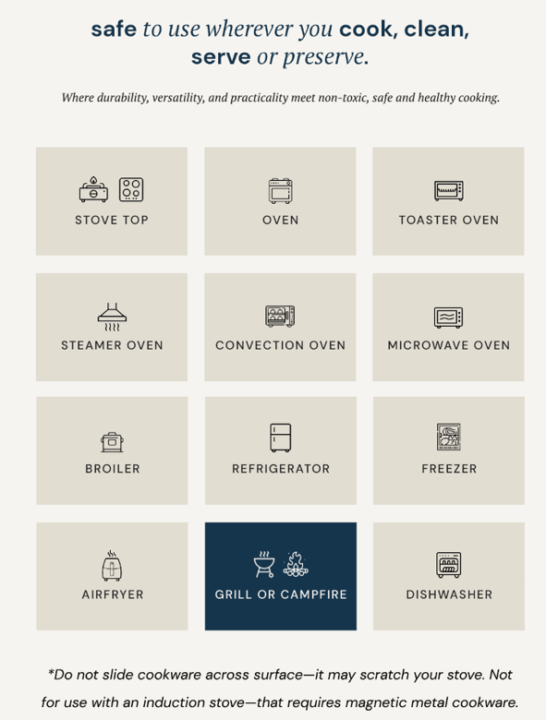 These seals also help to communicate trust and branding in general.

Additionally, incorporating high-quality product images and videos can help customers visualize your product in action.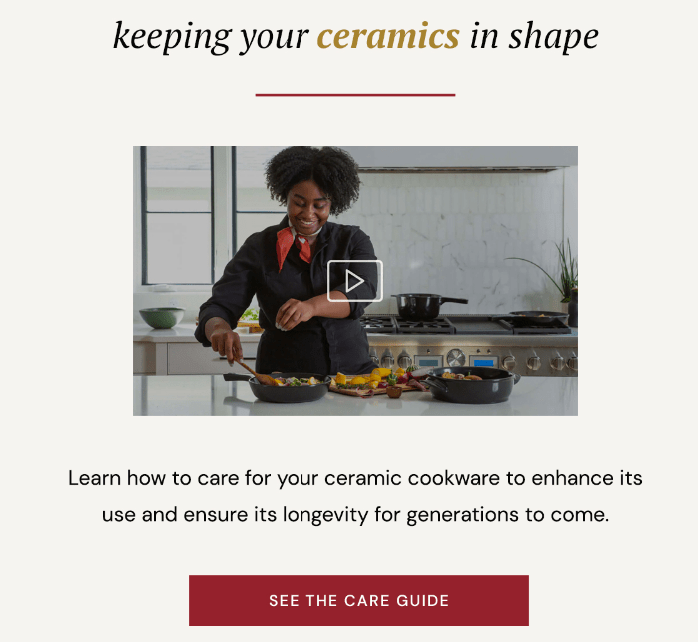 In summary, if your subscribers easily understand your message, they're more likely to take action.
#7 Add social proof
Including customer reviews in your emails can be a powerful way to showcase the value of your products.
88% of consumers say they trust customer reviews as much as personal recommendations.
People are more likely to trust the opinions of other customers than they are to trust the claims made by a brand about its products.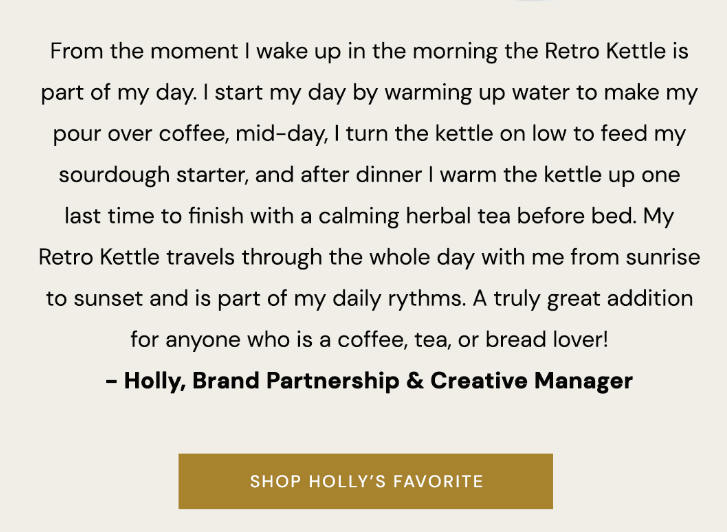 If your products or company has won awards or received recognition, mention them in your product descriptions.
Doing so can help establish your brand as a leader in your industry and increase the perceived value of your products.
#8 Make your calls-to-action (CTAs) specific
A more specific call to action = More clicks = More Sales
Vagueness will kill your conversion rate.
By making it easy for your readers to understand what action you want them to take and why they should, you can significantly increase their chances of following through and converting.
"Sign up" → "Limited time offer: Sign up today and receive a free gift!"
"Buy now" → "Shop now and get 20% off!"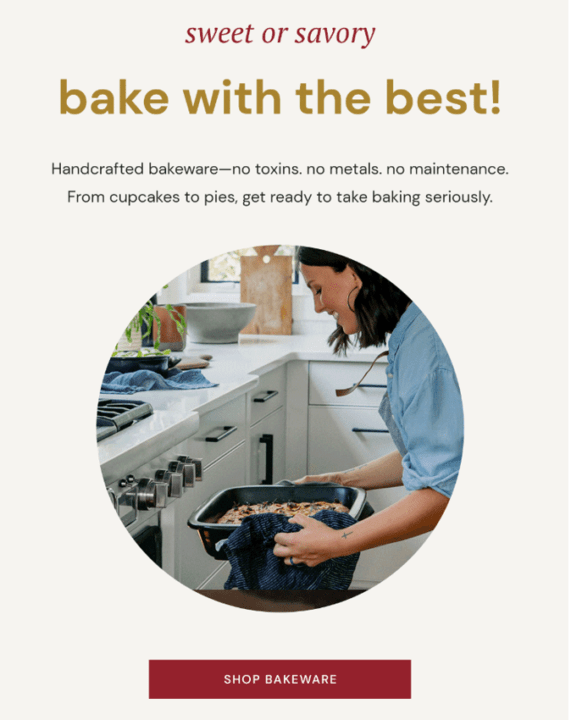 The CTA button should stand out.
Use contrasting colors and clear, easy-to-read text placed strategically within the email, such as near the end or after a summary of the offer.
By optimizing the design and placement of the CTA button, you can increase the chances of your readers clicking through and taking the desired action, ultimately leading to higher conversion rates.
#9 Leverage writing tools
Artificial intelligence has dramatically changed the way we create content forever.
You can use an AI writing assistant to improve your product writing workflow.
Most tools use proven structures and formulas like the AIDA model or PAS formula to make your content more effective.
Apart from AI-based writing tools, other tools can help you accomplish the previously mentioned tasks. Here are some options if you're looking for the best writing tools.
Grammar checkers
Readability tools
SEO-optimizing tools
Plagiarism checkers
Distraction blockers
Collaboration tools
Wrap up
Writing high-converting product descriptions in your emails can be a game-changer for your business.
Follow the tips in this article to create compelling product descriptions that resonate with your subscribers and increase their chances of purchasing.
You can combine these strategies or choose one or two to implement first. I would also recommend A/B testing your emails to see which one performs best.
Aim to create emails showcasing your products and drive sales to grow your business. Start today and see how these tips can transform your email marketing campaigns.
About the author
Omar Deryan is the Co-founder and CEO of OJ Digital Solutions, an agency that helps Amazon sellers 2x their conversion rate by creating high-converting product images and copy. You can connect with Omar via his website and LinkedIn.
related features
Want more sales?
Omnisend has everything you need to succeed.
Start free now
No Credit Card needed.