Drive sales on autopilot with ecommerce-focused features
See Features
Reading Time:
7
minutes
Do you want to learn how to create the best upsell email subject lines? If so, you're in the right place!
Email marketing is a great way to connect with your audience, nurture leads, and convert subscribers into loyal customers. This strategy is so effective because virtually everyone has at least one email account. Furthermore, research shows that 99% of users check their email at least once a day.
If you're a business owner and want to forge a stronger bond with your leads and customers, email is the way to go. But your emails need to be exceptional if you want to reach your goals. Most people receive countless marketing emails daily but don't read each one.
If you want your upsell emails to be opened, you'll need these conversion-worthy upsell email subject lines.
Today we'll be looking at:
What is an upsell?
How to write the best upsell email subject lines
20 upsell email subject line examples
Let's get started!
What is an upsell?
Before we go any further, it's important to define the term upsell.
Simply put, upselling is convincing customers to upgrade their purchase or add a product to their order. There's typically an incentive, such as an extra feature or discount, that encourages users to take action.
You can find excellent examples of upselling on the ecommerce giant Amazon. Here's an offer that invites users to buy a new keyboard to go with their laptop.

Upsells can also occur during flash sales or other limited-time events. Here's an example of an upsell offer designed to get free users to upgrade to a premium plan: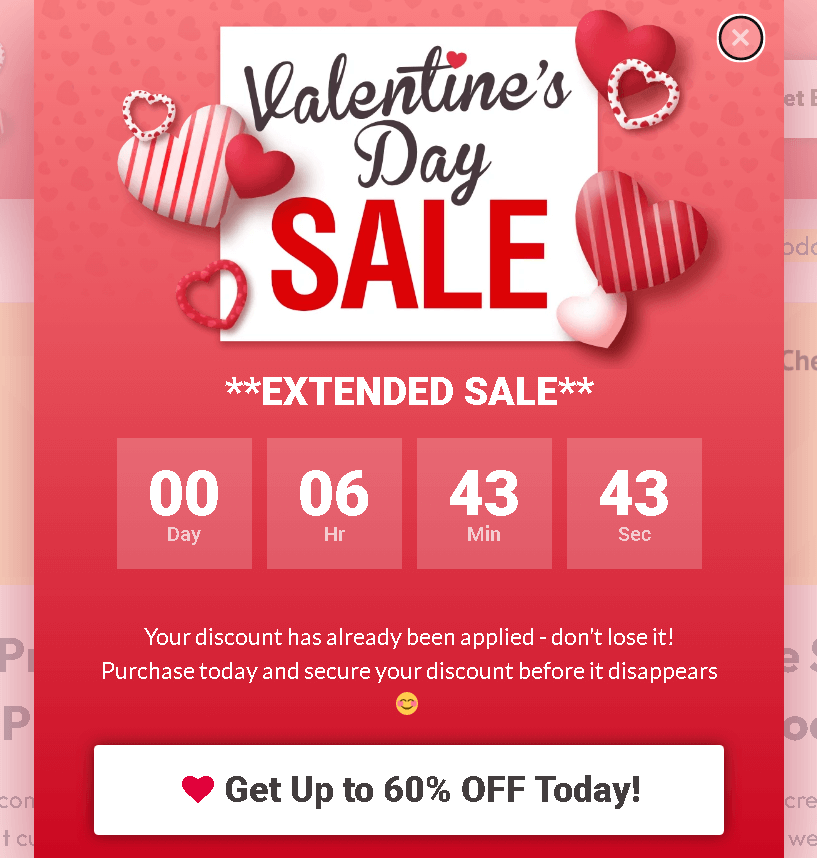 Businesses across all industries are capable of creating upsell offers for their customers:
Clothing stores can offer socks to customers who buy shoes
Tech companies can encourage users to upgrade to the latest version of the product they want to purchase
Pet supply stores can convince their customers to buy a toy or two when they purchase food for their furry friends
The list goes on.
Upselling allows you to improve your conversion rate, offer visitors your best products, build trust, and enhance brand awareness. For instance, a customer in the pet store example may be surprised at the selection of cat toys, which could lead to future orders.
Now that you understand how upselling works and can help your business let's move on!
How to write the best upsell email subject lines
Below, you'll find a few tips worth remembering when crafting upsell email subject lines for your marketing strategy.
Optimize for mobile users
Did you know that over 5.48 billion people own mobile devices? That's nearly 70% of the global population.
Most people prefer to check their email using a phone or tablet. If your subject line and accompanying message aren't properly optimized, people will not bother to open your message.
Here are a few ways to make sure your upsell subject lines are appealing to mobile users:
Limit yourself to 40 characters per subject line
Include the value proposition/benefit at the beginning
Use preheader text to add extra details
Test your emails on multiple devices/operating systems
Personalize your subject lines
Personalization is one of the most important parts of an effective email marketing strategy. Surveys show that 4 out of 5 people want more personalized offers and content, especially those related to the users' locations.
If you think about it, this makes perfect sense. People receive tons of emails every day, so personalized messages are more likely to stick out when compared to cookie-cutter emails designed without a specific person in mind.
Personalized subject lines draw in readers because they contain familiar, eye-catching information. You should include the recipient's name plus any relevant interest. The clothing store we mentioned above would send offers for a premium dress bundle to people who've purchased dresses in the past.
Segmenting your leads is the best way to personalize your subject lines. We suggest allowing subscribers to choose their preferences when they sign up for your list. It also helps to use a CRM that can group users based on what they purchase and how they interact with your website.
Personalizing your subject lines will pay off. On average, marketers who use this strategy see their open rate increase by 26%.
Combine value and emotional language
The best subject lines combine value and emotional language in a way that captivates subscribers and convinces them to open your message. It's not enough to announce that you're running a flash sale. You have to add emotional language that inspires readers to take action.
One such emotion is fear of missing out (FOMO). Most of us have experienced FOMO in our lives. You'd probably feel FOMO if a group of friends told you they tried a new restaurant without you, and it was the best food they'd ever had.
Business leaders use FOMO as an emotional driver when announcing flash sales, upcoming events, product launches, and virtually every other business event you can imagine.
They use this method because it works. A whopping 60% of people have made a purchase due to FOMO. This trend is expected to increase as younger generations grow up and begin using social media, where FOMO thrives.
It can be challenging to add emotional language to mobile subject lines. You're working with extremely limited space. Some clever marketers found a workaround for this issue: emojis in their subject lines. You could use lightning bolts around a limited-time upsell deal or a couple of grinning emojis for a cheeky start to a newsletter.
Research shows that in some situations, emojis can improve the effectiveness of a marketing campaign by an impressive 71%.
The value you add to each subject line will vary based on your audience's needs, goals, and pain points. Build detailed buyer personas so you can find the perfect offer to pair with your emotion-based appeal.
Track your performance
If you want to create the best upsell email subject lines, you have to track your performance. Much like other parts of business, it's nearly impossible to improve unless you know what works and what doesn't.
Checking your analytics will help you understand how people interact with your emails. There are three important metrics worth investigating at least once a week:
Open rate: your open rate represents how many people bothered to open your email.
Click-through rate: your click-through rate is the people who open your email, then click the link inside
Conversion rate: your conversion rate is the number of people who follow through and do the thing you asked them to do.
Conversions represent the primary focus of your email. If you aim to get people to sign up for your webinar, your conversion rate is the number of people who hit "save me a seat" versus the total number of emails delivered.
There may be a problem with your subject lines if you have a low open rate. Subscribers need to be at least interested in the topic of the email before they open it. A low open rate means your emails are not capturing the attention of your target audience.
Another important reason to track your progress is that you'll probably want to run A/B tests on your subject lines. A/B tests are a way to experiment with different ideas until you find the best possible option. The testing process involves changing one element of a campaign—for instance, adding or removing an emoji from the subject line—to see if the change produces positive results.
Marketers who don't track their email analytics often have a hard time fine-tuning their strategy and maximizing conversions.
20 upsell email subject line examples
Let's look at the best upsell email subject lines that can help inspire you.
Upsell subject lines that lead to sales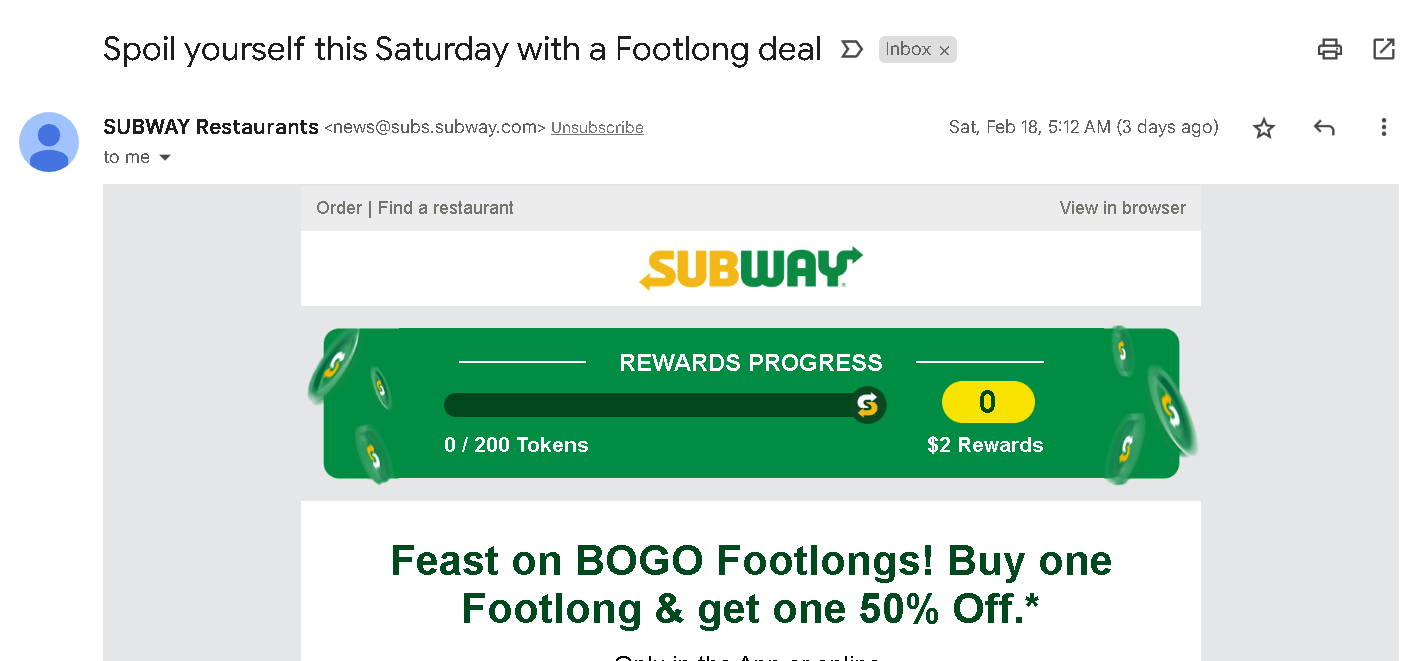 (Name), here's a $5 coupon! // Preheader: we'd love to hear your feedback!
Hey (name), how can we improve? // Preheader: Answer for 50% off your next order!
Here's 20% off the (product) you were checking out!
Upgrade and save (X)%!
(Name), we saved this coupon just for you!
Subject lines designed to stir curiosity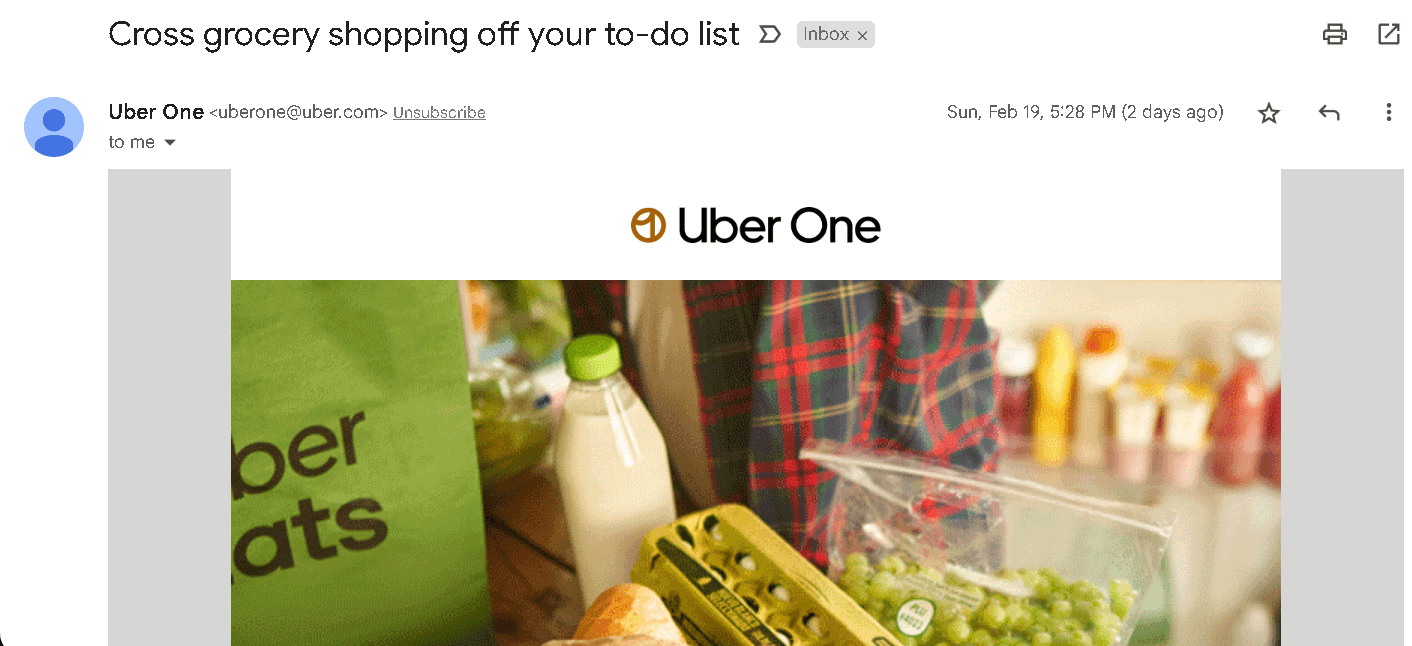 1. Psst, we have an event invitation for you enclosed.
2. I can't believe people are still making this mistake
3. Want to learn how we (audience goal)?
4. I bet you've never seen an offer like this…
5. (Name), do you want to learn my best kept secrets?
FOMO subject lines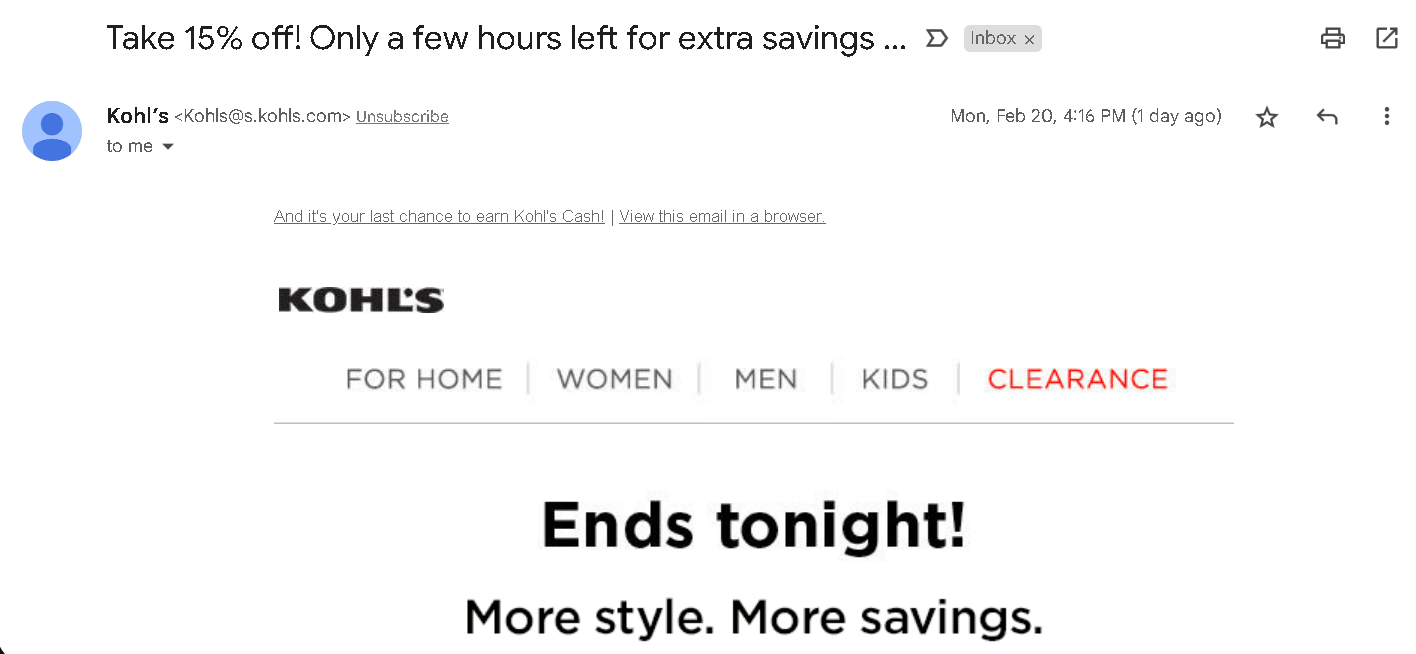 (Name), (X) hours left before your 30% discount expires!
Hurry! BOGO storewide sale starts now!
Seats are filling up, (name)! // Preheader: Secure your spot now.
Urgent: Only (X) days left to save!
Do you want to double your reward points? // Preheader: Today only!
Cart abandonment subject lines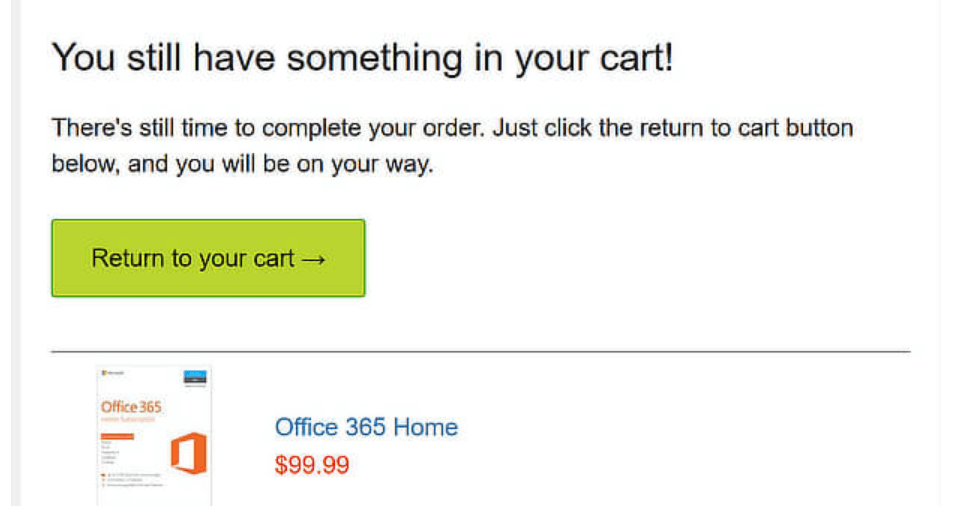 (Name), you left something behind!
Did you forget to hit the checkout button? // Preheader: Come back and save!
(Name), holding out for a better price? // Preheader: Now's your time!
We saved (product) from your cart! // Preheader: We'll put it back tomorrow!
Come back and save, (name). // Preheader: Coupon enclosed!
Final thoughts
As you can see, there are plenty of creative ways to create upsell email subject lines for your business. The best way to improve is with practice. The examples presented here can certainly help drive conversions, but you should do your best to branch out and experiment with other formats.
The more emails you send, the more opportunities you'll get to learn about your target audience. If you're patient and persistent, you'll soon have a library of conversion-worthy email subject lines.
Check these 10 best follow up email subject lines examples for 2023.
About the author
Syed Balkhi is the founder of WPBeginner, the largest free WordPress resource site. With over 10 years of experience, he's the leading WordPress expert in the industry. You can learn more about Syed and his portfolio of companies by following him on his social media networks.
related features
Want more sales?
Omnisend has everything you need to succeed.
Start free now
No Credit Card needed.