Drive sales on autopilot with ecommerce-focused features
See Features
Reading Time:
6
minutes
With the holiday season just around the corner, the most magical time of the year for kids and retailers alike is about to begin. And while there are plenty of great ecommerce holiday campaign ideas out there, promising to make the most of this potentially record-breaking season, a special newsletter campaign should always be an integral part of your holiday marketing plan.
Unfortunately, when the time comes to start building our campaigns, we often freeze and panic because it's hard to know where to even start.
This article is designed to dispel your fears whilst helping and encouraging you to build beautifully-themed marketing campaigns. My practical holiday newsletter ideas will help you to build customer relationships, increase engagement, and, most importantly, boost your sales.
Focus on gifts
Something that you can definitely prepare before the holiday season is a "best Christmas gifts" category in your store. Include the products that were the most popular during last year's holiday season, and think carefully about any other products that could work as a gift for Christmas.
These easy-to-find categories in online stores save a lot of time for shoppers, they are looking for gift ideas so having them all in one place really helps to get that Christmas shopping done more quickly. And who doesn't want their Christmas shopping out of the way as soon as possible?
Once you've created this category on your website, somewhere prominently displayed and easy to reach from your menu bar, it's time to prepare a newsletter based on it.
a.) Build your holiday newsletters with the main call-to-action linking to your holiday collection. Along with your Christmas collection, you can also highlight the products that were bestsellers last Christmas or those that are trending right now.
b.) Highlight the different categories of recipients for your gifts: moms, dads, teenage girls, young hipsters, etc. Link them directly to these categories in your store. Check out how Gifts.com has done it in their store.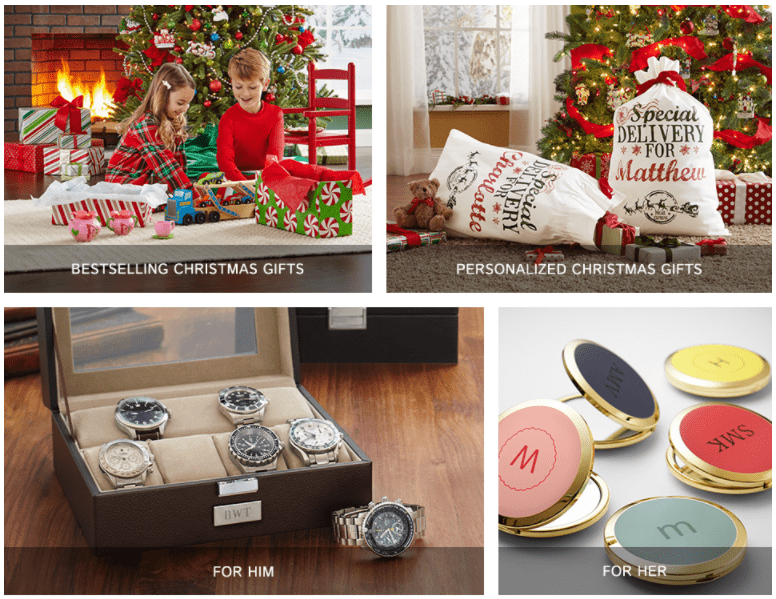 c.) Even if you have different content ideas, it's always a good idea to optimize your newsletter's navigation bar and include the "Gifts" option, just like Aveda did in the example below.

Start using Omnisend for free and supercharge your next holiday email campaign!
Focus on discounts
Holiday competition among retailers is enormous, so discounts and special offers are the strong incentives that customers need to complete a purchase in your store. Consider free and fast shipping (before Christmas), and noticeable cuts in percentage or dollar amounts. An outstanding financial offer will compete effectively against even better gift ideas offered by a competitor during this rush.
Most importantly, don't forget to emphasize your competitive advantages in your newsletter. Even if you mention "free shipping" in the main body of your newsletter, consider adding it to your header and footer too so it will be 100% clear. See an example from Pact below:

Something that's getting increasingly popular among DTC brands to boost their sales is making bundle promotions, which are when you offer a discount for buying more products at a time. For example, ThirdLove customers now get $15 off if they buy two bras, $25 off for buying three bras, and $40 off for buying four bras.
Look at another great example of Pierre Buy below: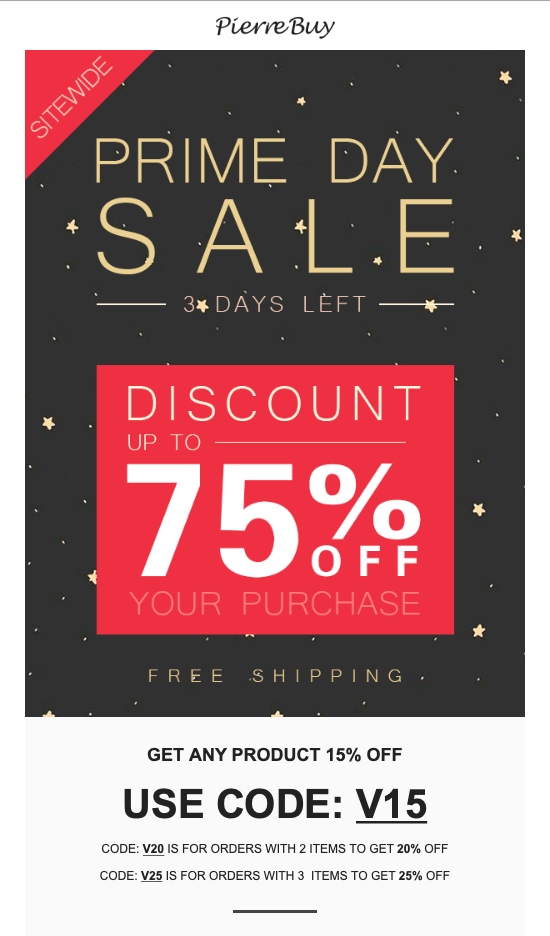 With this example, notice the time-sensitive offer as well as a bundle discount offer: the more products you buy, the more significant a discount you get.
Create an extraordinary reader experience
Interactive elements like videos are powerful instruments that can help you get more attention and boost email engagement. Sometimes, you can even expect a 20-60% increase.
1. Video
There's plenty that you can achieve with a simple video: you can introduce your brand, educate your customers, highlight social proof, and more. Video content helps to attractively and memorably convey your brand values and what you stand for.
Take a look at the Apple video "Share your gifts":
2. Gif images
Animated images will make your campaign more dynamic and show more at the same time. For example, in the product content block, instead of one product image include an animated .gif with changing products, as we did for one of our clients. Now instead of one product, customers see two.
I find big fashion brands using this technique quite often. Look at the example from Asos.com: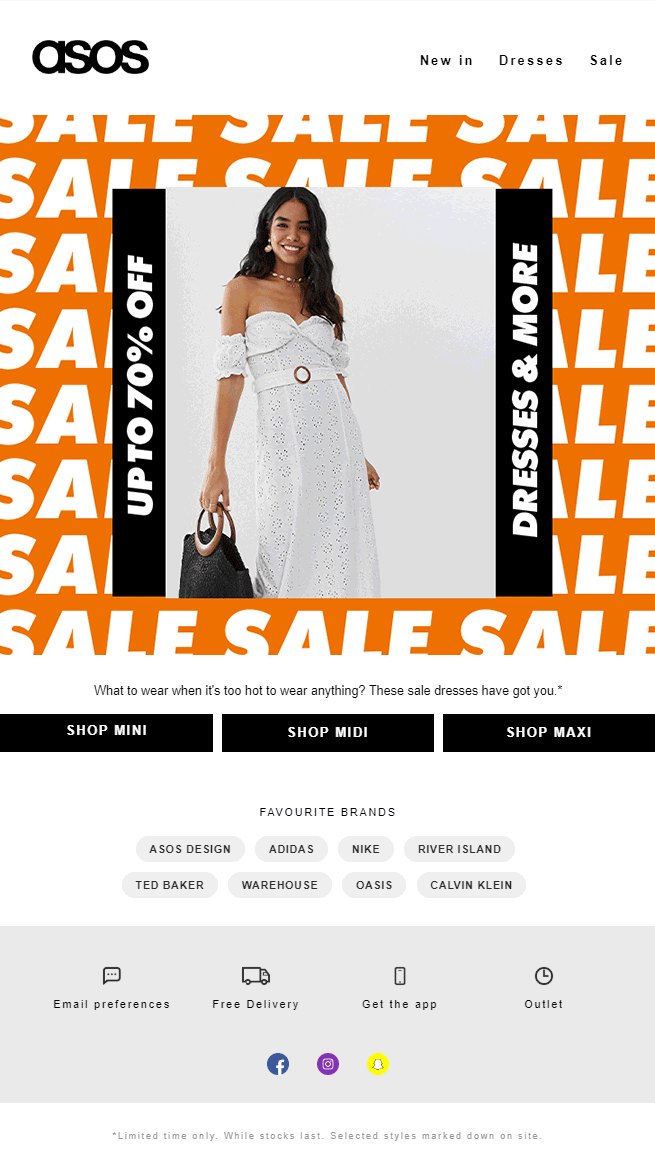 3. Timer
Also, Asos.com. uses time-sensitive offers a lot, a tactic that will be extremely effective during the hectic holiday sales.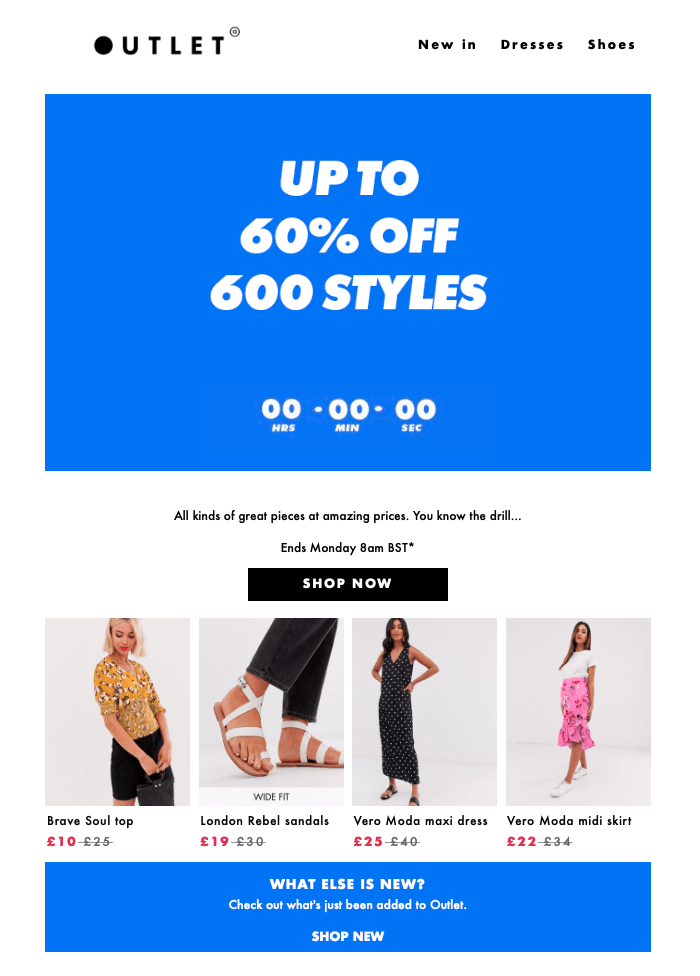 I know that on myself, it works!
You can create this kind of timer with tools like Motionmailapp.com and insert it into your email.
Plus, if you do this in your emails, you can also include it on your site to get a stronger effect.
Provide real value
Create a "holiday guide" for your customers based on your items.
What's more, you can create a digital holiday guide or catalog to increase engagement and drive sales. Online tools such as FlippingBook can help you turn your PDFs into interactive holiday guides with a realistic page flip effect. You can add videos, pop-up images, or outbound links to create an unrivaled reading experience and showcase your products at their best.
E.g. "Gift ideas for her", "Gifts under $20", etc. Promote it exclusively via email – it will add value to your newsletter campaign, boost click rates as well as sales.
If you have a downloadable guide like this, don't forget to mention it in your signup forms as extra value for becoming your subscriber. Use this guide not only to enrich your newsletter but also to generate leads and build your contact list.
If a holiday guide isn't something that fits your brand, you can always go with some educational content about the products you sell. For example, you can check the marketing guide for skincare products.
I'm a big fan of Alastin Skincare newsletters. They often provide plenty of skincare tips that are worth knowing even if you don't use their exact products.
Look at the example below:

Build relationships
Send a "Celebrate the season" or "Happy Holidays" email – pick a cute photo/ postcard and invite your customers to celebrate together on social media.
Express your gratitude for their loyalty.
With this email, there's only a small chance that you'll sell anything directly from it, but you will re-engage with your customers and expand your number of followers. This is an excellent investment for future campaigns.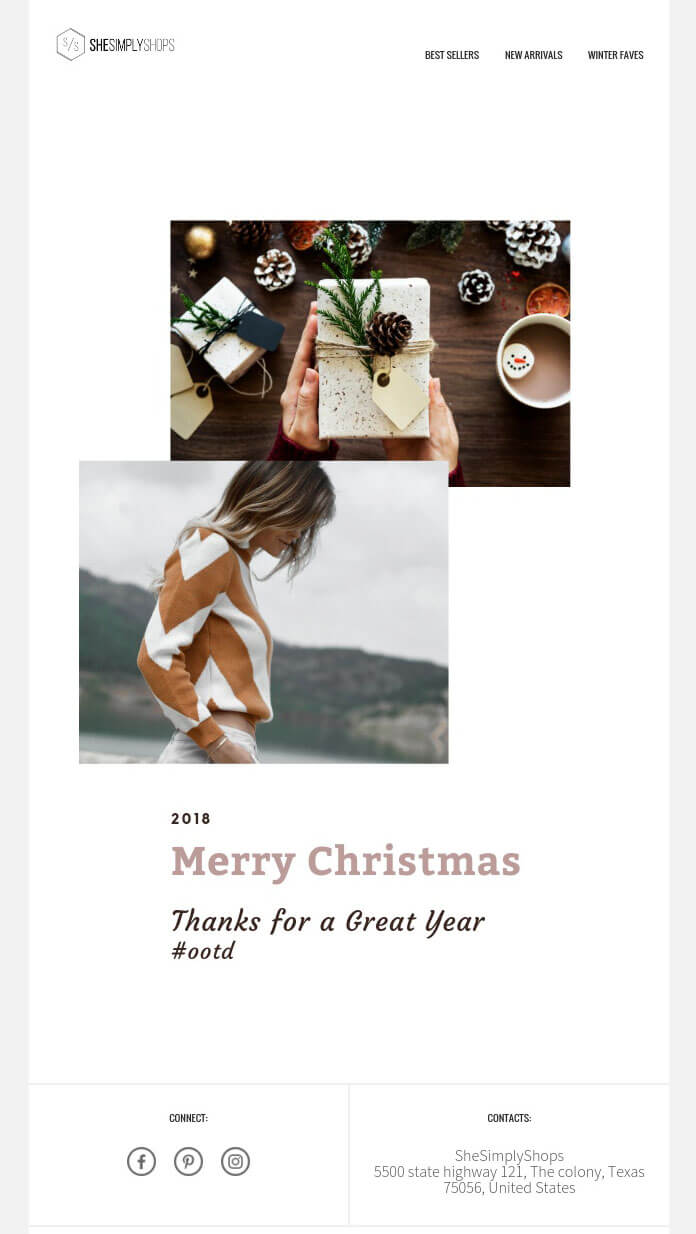 Final tips for holiday email campaigns
Even if it's Christmas time, don't forget your solid brand design. Fonts, button design, or any other details should go in line with your brand and website design. Don't change or modify so much that your subscribers won't be able to recognize your email, because of all the festive newsletter additions.
Customers convert better when they see good quality, attractive images of products. Design puzzles based on your product images, include a key message inside and use it as the central feature of your email. According to current trends, you can even skip the prices of your products – just play with the visuals. Just look at how Teavana uses image puzzles below: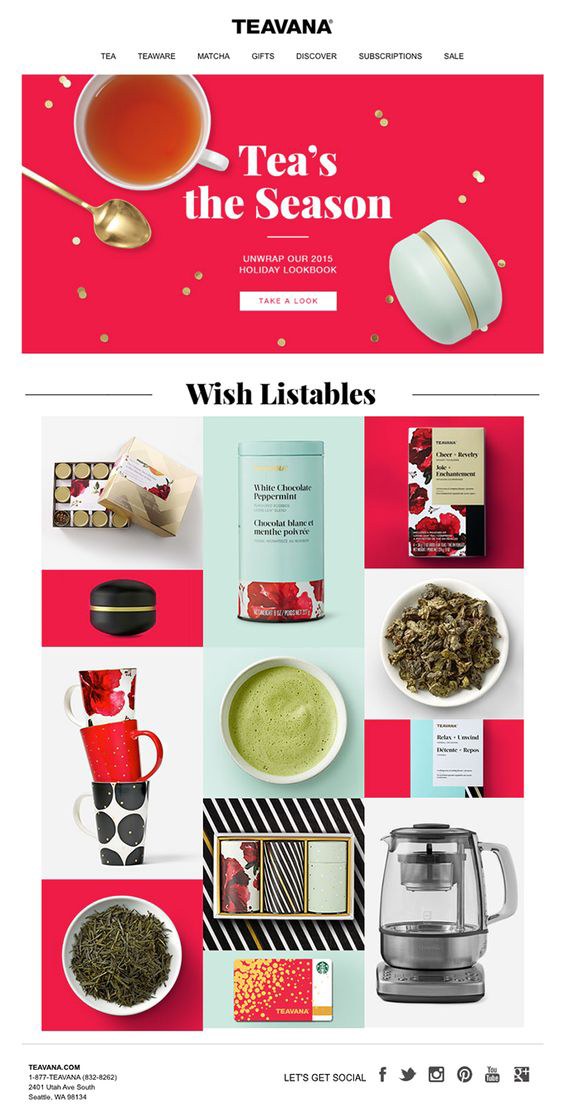 Take advantage of the preheader. Your email performance starts from the subscriber's view when they check the new emails in their inbox. The subject line is undoubtedly essential, but what about the email preheader? Do you always add this?
Without saying any more, take a look at these holiday newsletter examples.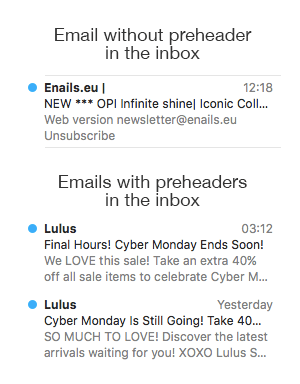 I would also say that emojis in subject lines and preheaders help your email stand out from the crowd. Consider using them as well.
Test before sending it. You don't want to screw up by sending a newsletter with the wrong links or forgetting to add them at all.
Start using all Omnisend's features with a Free plan and supercharge your Holiday email campaigns!
Start Free Today
related features
Want more sales?
Omnisend has everything you need to succeed.
Start free now
No Credit Card needed.