The 9 Best WooCommerce Themes By Niche for 2020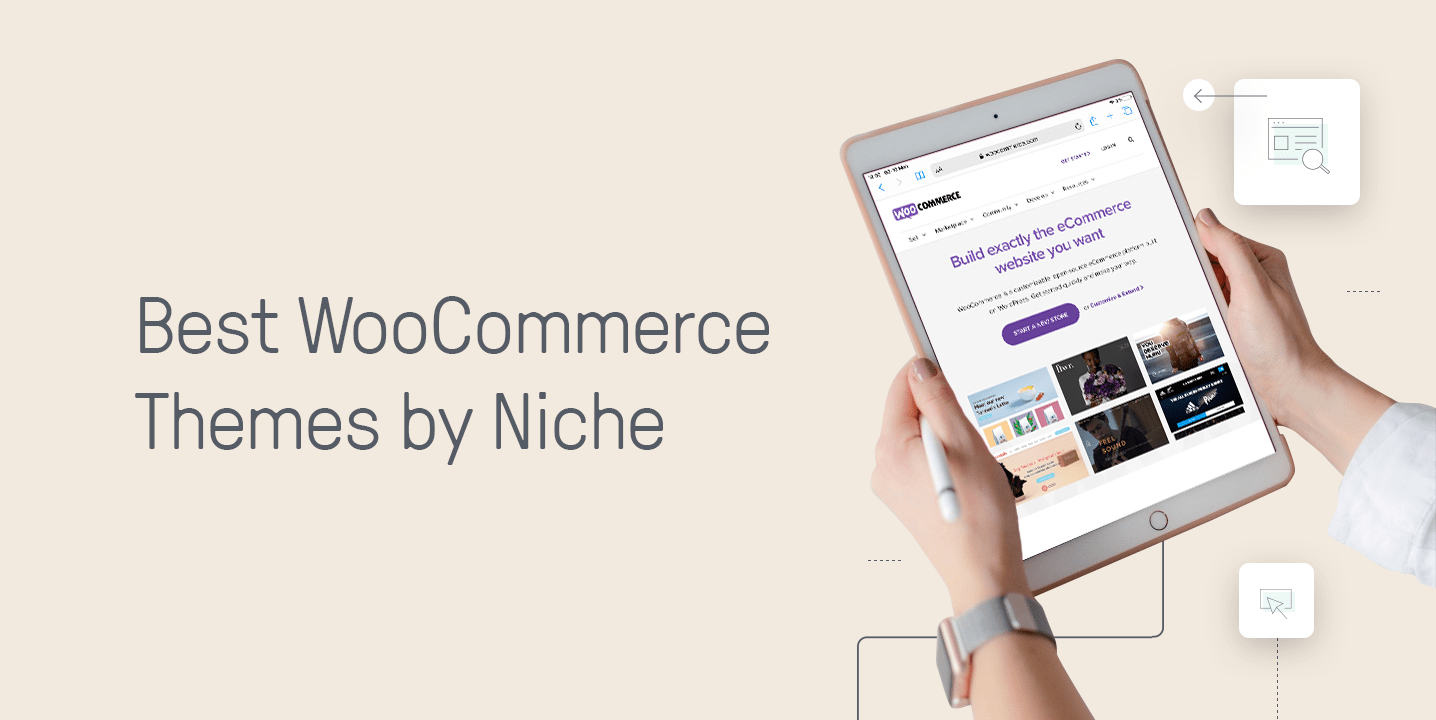 Reading Time:
7
minutes
I think there's no need to say how profitable an online store could be. People prefer to go looking for some item while sitting at home in front of their PC, or going to work via their phone. Brick-and-mortar shopping takes a huge amount of time, so it is much more convenient to go shopping online.
With the popularity of ecommerce, more and more online stores are emerging every day. With this ultra saturated market, it's critical that you keep updating your online store with new elements to keep your customers' interest.
Being the most popular CMS in the world, WordPress has a lot of themes and plugins to choose from. WooCommerce is a free WordPress plugin that adds e-commerce functionality to WordPress website. According to BuiltWith reports, WooCommerce is the most popular eCommerce solution on Earth. 
So we've got the best WooCommerce themes and templates to help you find the perfect fit for your online shop.
9 Stellar WooCommerce Themes for Every Ecommerce Niche
Everything that is connected with health will never get out of fashion. Organic food and healthy way of life not only make you feel better, but they also show you have enough money to think about your health.
A lot of different products fall under this umbrella: vegetables from farms, jams,and sweets made of organic components, juices made of clear fruits, etc. A restaurant that cooks vegetarian dishes and delivers them to the the client's house also will go to the healthy food niche and thus will get lots of profit.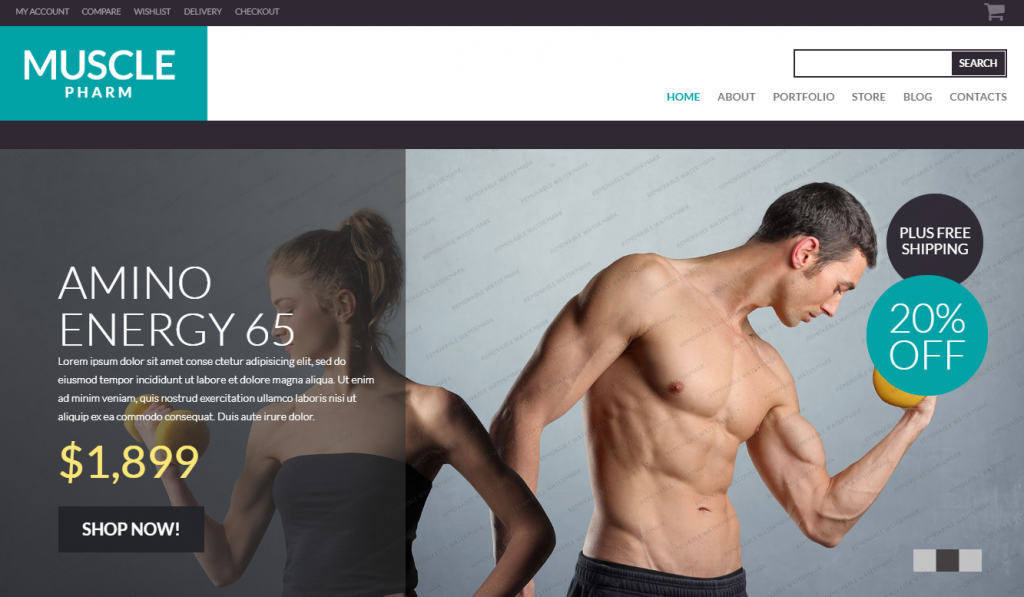 This is a great WooCommerce compatible WordPress template, created for sport nutrition websites.
It has a design built by professionals and lots of useful functionality. Like multilingual module and original slider at the top. The theme is flexible, fully editable, has a bunch of shortcodes and a few built-in widgets. Besides that, it is completely free.
In fact, all toys are for adults. Can you imagine a person who wouldn't like to have a remotely controlled helicopter? I can't. I'm sure that everyone would like to play with such a thing at least once. And now, when you can buy an almost professional drone for a modest price, and lots of people want to have one.
Besides the drones themselves, you can also sell different accessories for them, like cameras and other stuff. It is a profitable niche and right now it is not very crowded.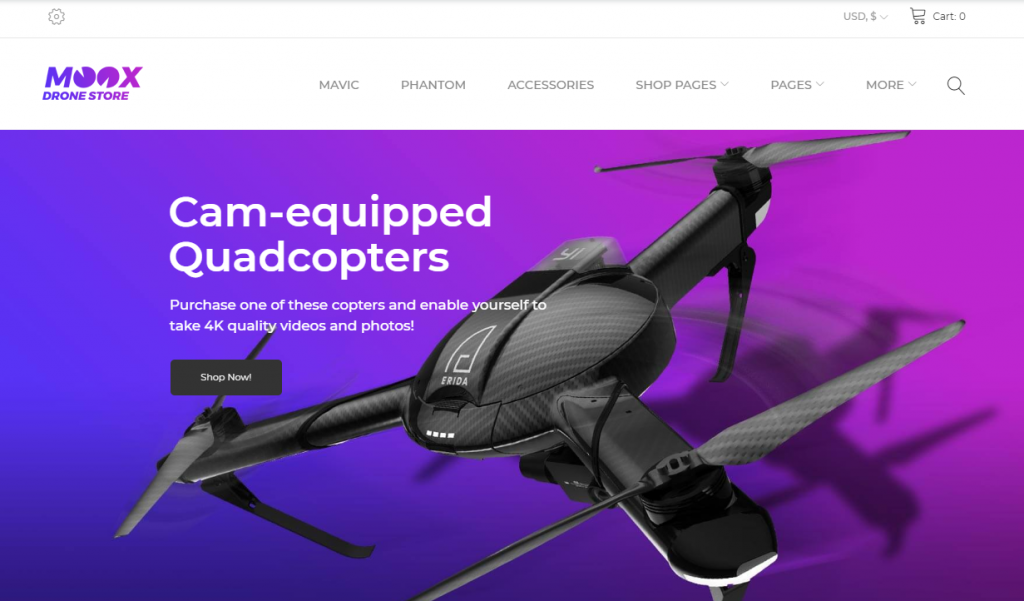 Drones and different cool gadgets don't need much to be sold, all you have to do is focus the customers on the products. That is what the Moox WooCommerce template does – it has no bouncing or eye-catching details in its design, so it focuses the customer on the product cards. This template is just perfect for a drone online store.
DIY's or "do it yourself." A set of half-ready elements the customer can finish by themselves is a great present. Such kind of gifts become more and more popular lately. Lots of people would like to make some handcrafted things, but don't have enough skill for it, so DIY sets help them do it. In fact, even puzzles are some kind of DIY, so you can sell them too, along with the wooden, paper or plastic creation kits.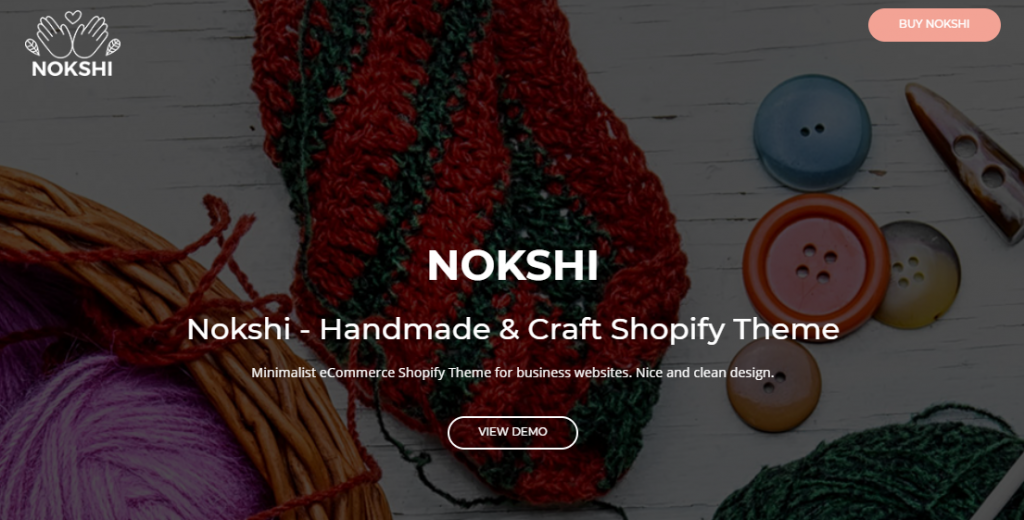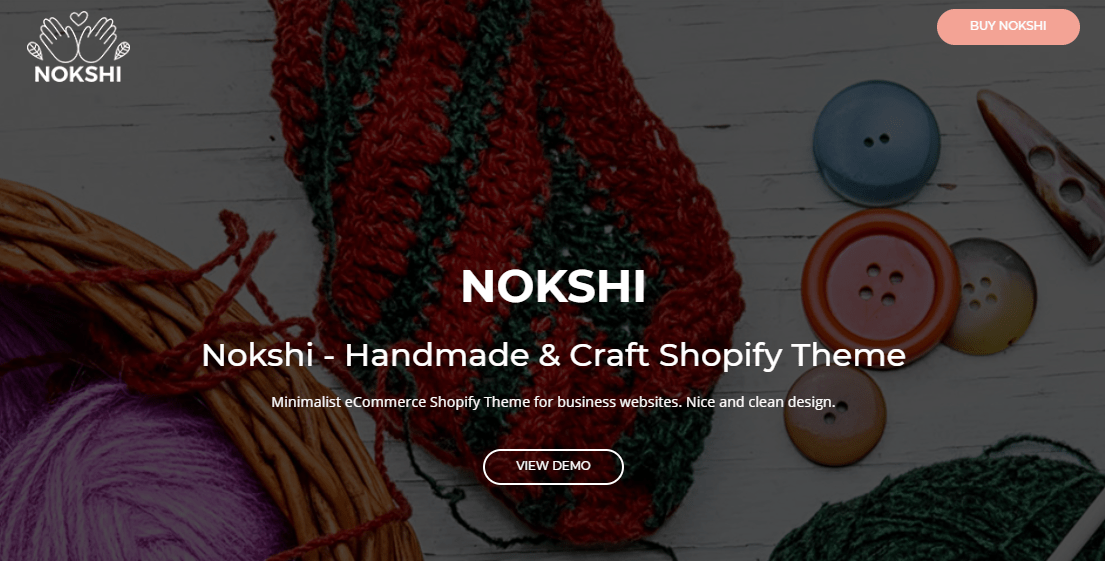 This one is very flexible – it has lots of homepage and product list layouts. It will be really easy to customize this theme according to your needs and taste. With three different sliders, four footers, and four headers – this theme is a tinker toy box and as you are going to sell DIY sets, this template is, in fact, also a DIY item. The theme is professionally built, so you won't have any problems with it.
While there is humankind there will be a need in different vehicle accessories. So car accessories will be popular for a long time from now. Such things as automobile parts, mobile phone holders, interior carpets and even air fresheners – you can build your business on selling them.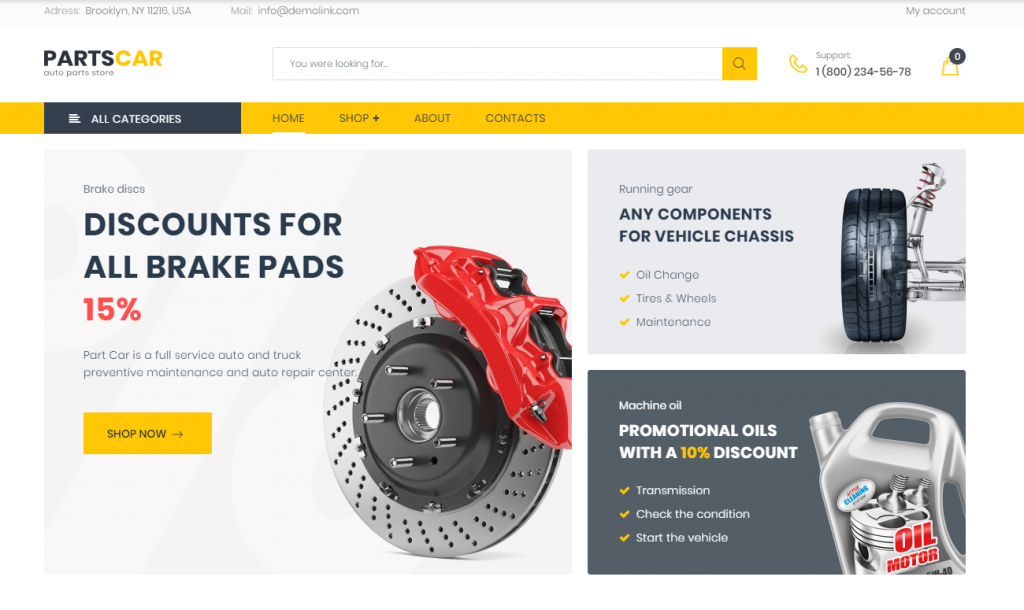 Stylish and bright – this WooCommerce template part of a modern trend in site design. It's got a light color scheme with eye-catching accents make a good impression on clients. Besides the cool design, this template has such great features like free images you can use wherever you want, Elementor Page Builder compatibility and a set of Jet plugins, created especially to expand Elementor's abilities.
I think we can all agree that this is the kind of merchandise that will never go out of fashion. Especially if you sell some rare, original, or hand-crafted alcohol. Craft beer is at the top of its popularity nowadays and you can rest assured that if you make some home-made delicious alcohol – you will be profitable.
If you don't do anything by yourself it could be a gold mine too – you just have to find where to get some interesting and uncommon drinks, like real sake or tequila.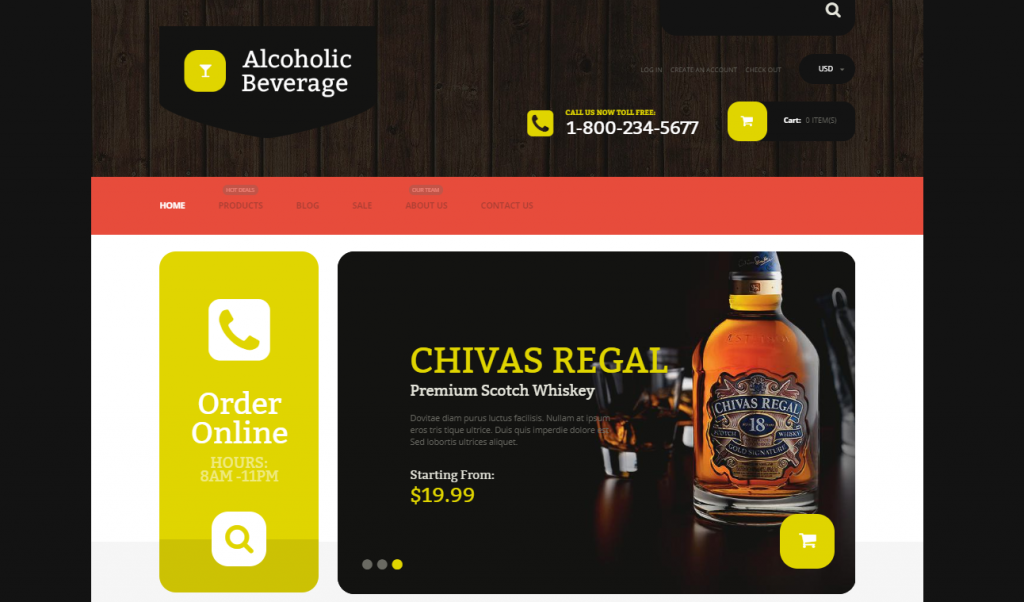 This theme will make you feel like you're in an old pub with giant barrels and noisy guests. It is an ideal solution for an online beer shop. Bright accents attract customer's attention to different offers and lead them through the page.
All products can be easily filtered, so the client will find the necessary item quickly and easily. This template is free.
It is convenient when all you might need can be purchased in one place. And it is even better if the structure of the online shop gives you recommendations about the items you might forget to buy.
You can sell bags, parcels, sunglasses, sets of hygiene products in small bottles, and sleeping blindfolds. Imagine you are going somewhere on the train or plane – what will you need? Products that make traveling more convenient are popular nowadays because people tend to visit interesting places more and more.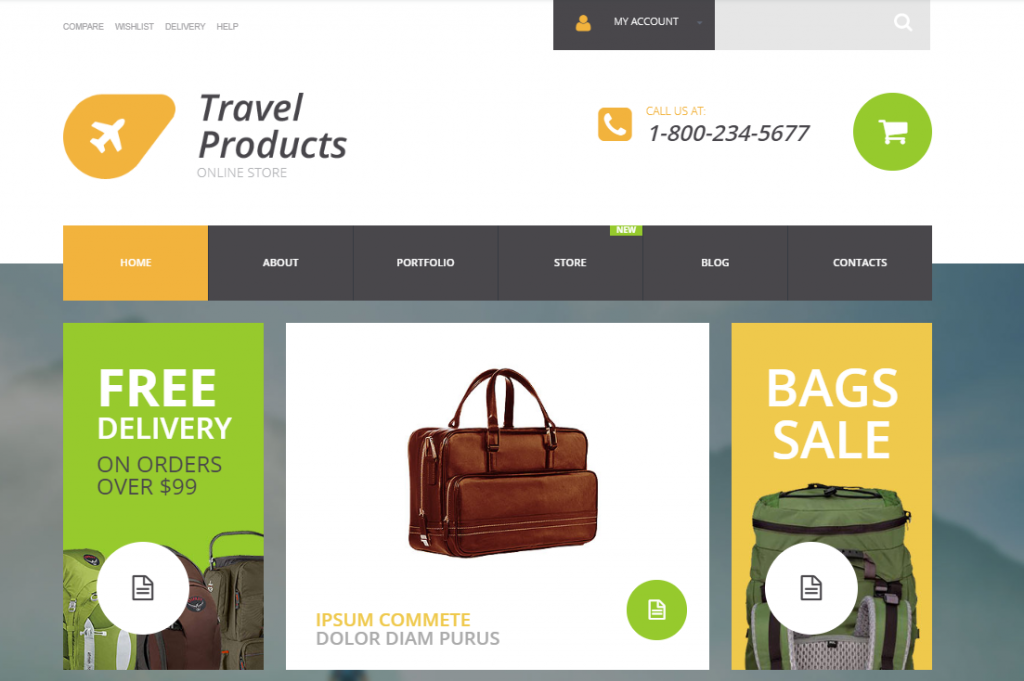 A perfect WooCommerce theme to sell different categories of products in an easy-to-find way. Everything is understandably categorized, and there is a nice drop-down menu and a simple structure.
The template has a multilingual module, so you will be able to create a few versions of the website based on different languages that your customers speak.
Almost every family has a cat, dog, bird, or any other type of pet and as you know, pets need a huge amount of accessories. Food, plates, medicine, toys, leashes, cages, houses, etc. People love their pets and want the best products for them, so there are thousands of variations. You won't have a problem with finding what to sell and to whom, so such kind of business will be profitable.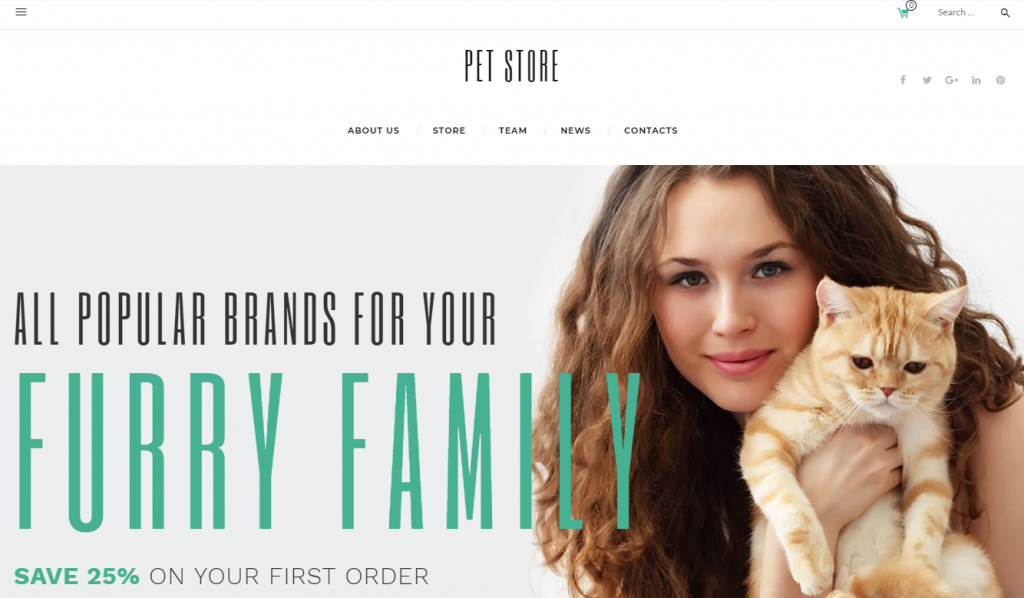 I like this template because it allows you to divide all items to groups according to the animal type. It helps to decrease the time you would otherwise spend for searching through the list of products that you will never need. Sorting options are also very simple and convenient, and the final bonus is that it is completely free to download.
If you are not a geek yourself, you probably just can't imagine how vast can a fandom be. There are thousands of Harry Potter lovers, Doctor Who fans and Star Wars devoted audiences and they all love merchandise.
Cups, pins, costumes, masks, sweets – anything that makes you think about some type of fandom could interest people. To be profitable you just have to keep up with the new films releases, for example the Star Wars and Harry Potter communities flourish now thanks to the new Star Wars and Fantastic Beasts films.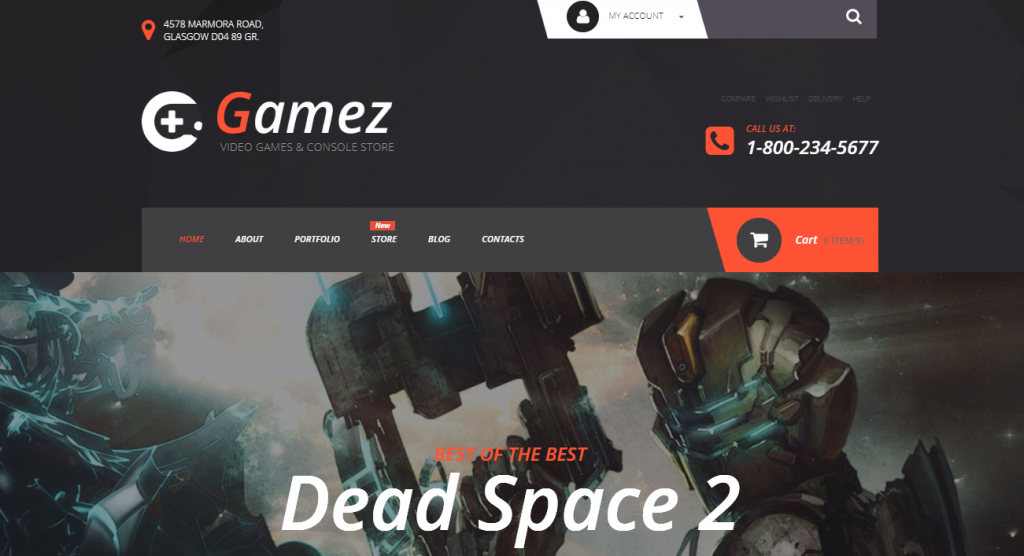 Themes for websites that sell computer games will fit perfectly for a geek culture website. It is a WooCommerce theme, so all the shopping functionalities are sure to work perfectly. The design is bright and futuristic – just the look you need to attract a customer's attention.
From modern watches, beautiful dresses, designer bags to sunglasses or even beauty products selling fashionable items online becomes more and more popular. Whether you have ten products or thousands of products to sell you be able to display your product in a modern and clean fashion.
People love to shop online for luxury brands or boutique related products so opening a profitable eCommerce store and selling to hundreds of potential customers from anywhere in the world.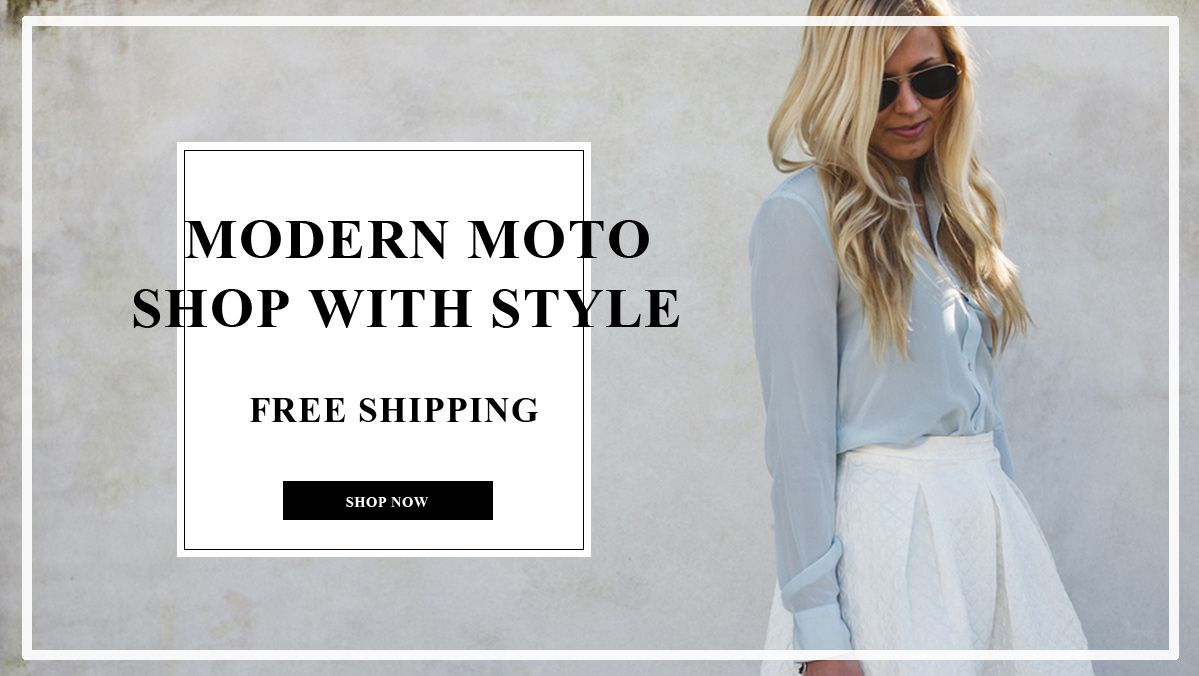 Boutique is a clean, simple, and elegant theme without any distractions with a focus on your products. This Woocommerce theme has a built-in fully responsive slider and carousel on the homepage so you can feature your best products and special offers. With a footer widget, you can add your shipping information, privacy policy, and email signup. That will make your online store look professional and unique to give you the edge over your online competition.
You can see what kind of products will be popular in this year and can choose what is most interesting to add to your current niche. Even if you're already established but your site needs an update, one of these WooCommerce themes could do just the trick.

Want to get even more out of your WooCommerce Themes? Check out more resources for WooCommerce:
Get a personal 1-on-1 Omnisend demo that will supercharge your next campaign!
Get My Demo