Drive sales on autopilot with ecommerce-focused features
See Features
27 of the Best WooCommerce Plugins for 2021
Reading Time:
14
minutes
WooCommerce Checkout technology is the absolute leader in the ecommerce field across the globe. 'Built With' claims that 27% of websites trust their businesses to this solution.
It's clear why.
Thanks to an endless list of extensions, WooCommerce can provide your site with flexibility. Due to its customization, you can build the store as simply or as complex as you'd like.
However, choosing well-performing plugins from that endless list might be challenging. Not all plugins are equally developed in terms of functionality or customer support.
That's why today, I'm introducing you best Woocommerce plugins that won't disappoint.
1. Marketing Tools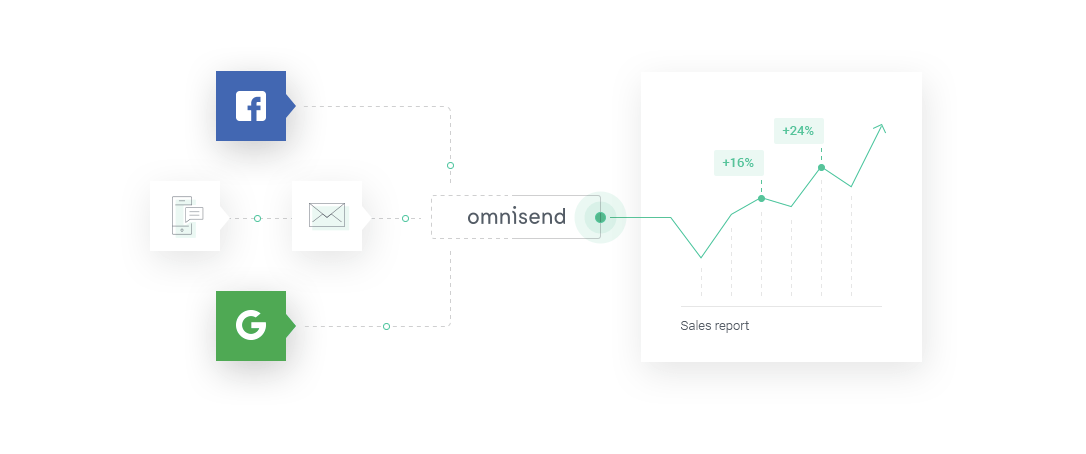 Free trial: Has a free plan
Paid version: 6,000 emails/month with no feature limitations. Price for Pro features depends on the number of subscribers. Additionally, you get free SMS credits equal to the price you pay for your plans.
Omnisend is a comprehensive marketing tool for ecommerce businesses. This software will cover your customer messaging needs starting from collecting customer contact information to advanced segmentation and marketing automation.
Using this platform, you will be able to implement a WooCommerce omnichannel marketing strategy. Email, push notifications, and even free text messages, Omnisend covers your most essential channels.
What I also like about Omnisend is that the platform offers ready-made designs and copywriting in case you aren't sure what to say in your signup forms, automated email, or text messages. The platform's got you covered– all you need to do is launch the workflows you want.
Omnisend's plugin will help you implement your marketing strategy, no matter how easy or advanced it is.
The tool offers a free plan to cover the beginners' needs. With this, you can send up to 600 emails per month. For more contacts, you might need one of the paid plans that starts from $16.
The free plan offers the same full features that are available on all its paid plans, including automation and SMS marketing.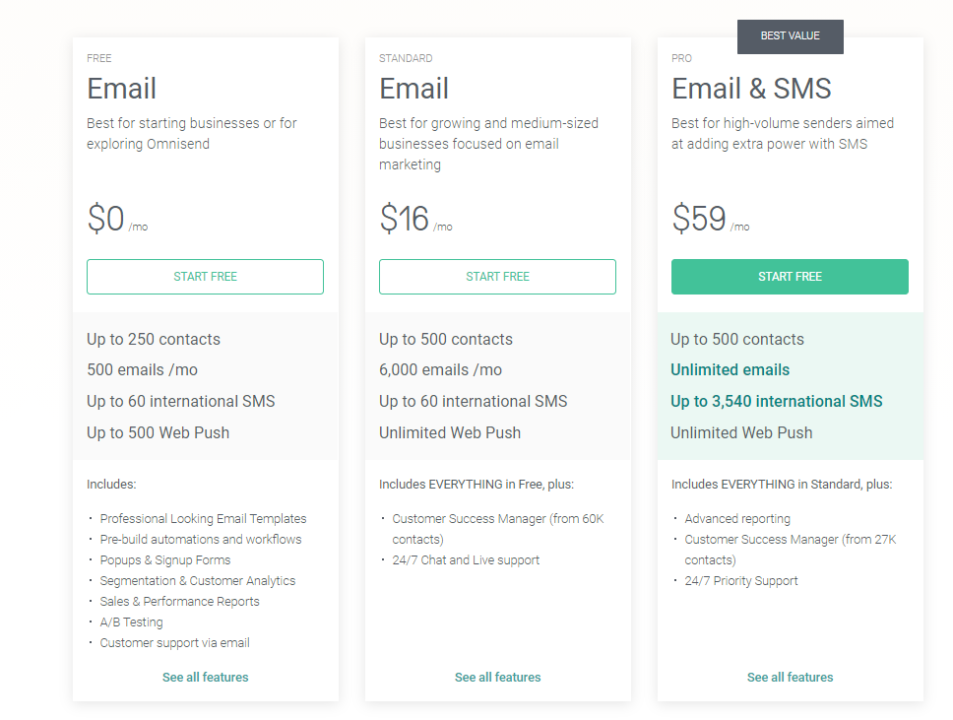 Free trial: Free plan is available
Paid version: $135
Tatvic's Google Analytics WooCommerce plugin allows you to use the Google Analytics—Enhanced Ecommerce feature for your ecommerce store.
This plugin helps to seamlessly integrate Google Analytics with your WooCommerce store, no coding required. You'll be able to track every impression and click on your product and learn how the user interacts with your checkout page before making a purchase.
Plugin captures 20 custom dimensions and metrics. You can even track your Facebook pixels or conversions from Google Ads or integrate it with Google Optimize to improve your website UI/UX.
This Google Analytics plugin is free and easy-to-use, so you should definitely give it a try if you're looking to really dig down into analytics. However, if you want to unlock some powerful features, you can buy the yearly license for $135.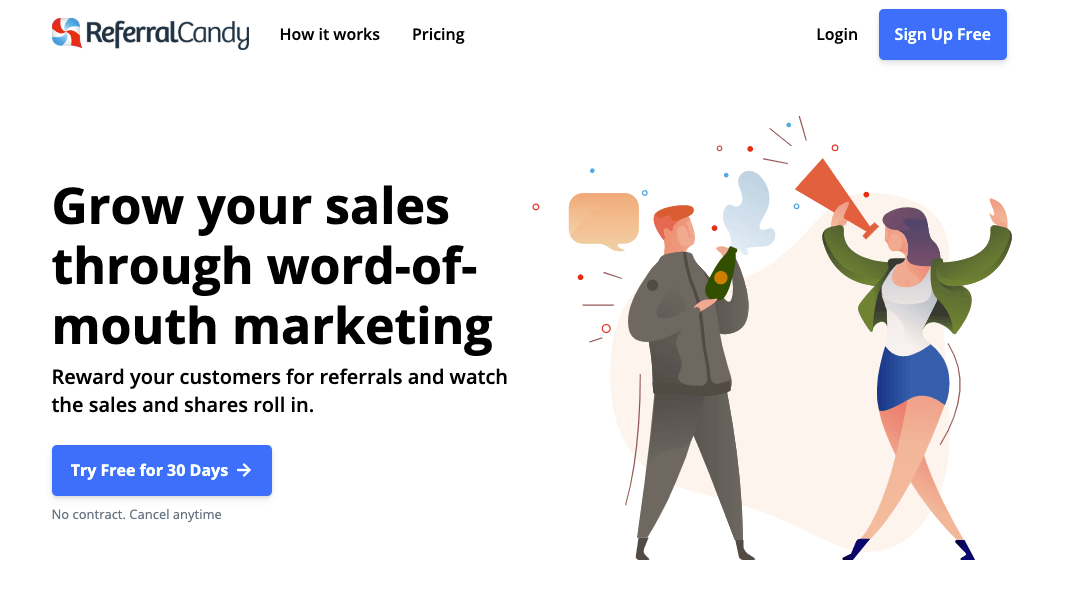 Free trial: Any plan free for 30 days
Paid version: Starts at $49/month + commission
This solution is for creating highly effective referral programs on your site. Referral programs work well for both retaining existing customers and attracting new ones. ReferralCandy helps you boost loyalty and convert new customers.
ReferralCandy has a comprehensive feature set: you can organize cross-channel promotions, track customer shares, and measure overall engagement. Also, you can automatically distribute rewards like discount coupons and gifts.
The tool also provides data-driven insights and identifies the most active referrers so you can reward them.
ReferralCandy offers a 30-day free trial. Their pricing starts at $49 + commissions, which differ depending on your sales.
What the fee will actually be will depend on how much you sell with ReferralCandy, check on their page for more details.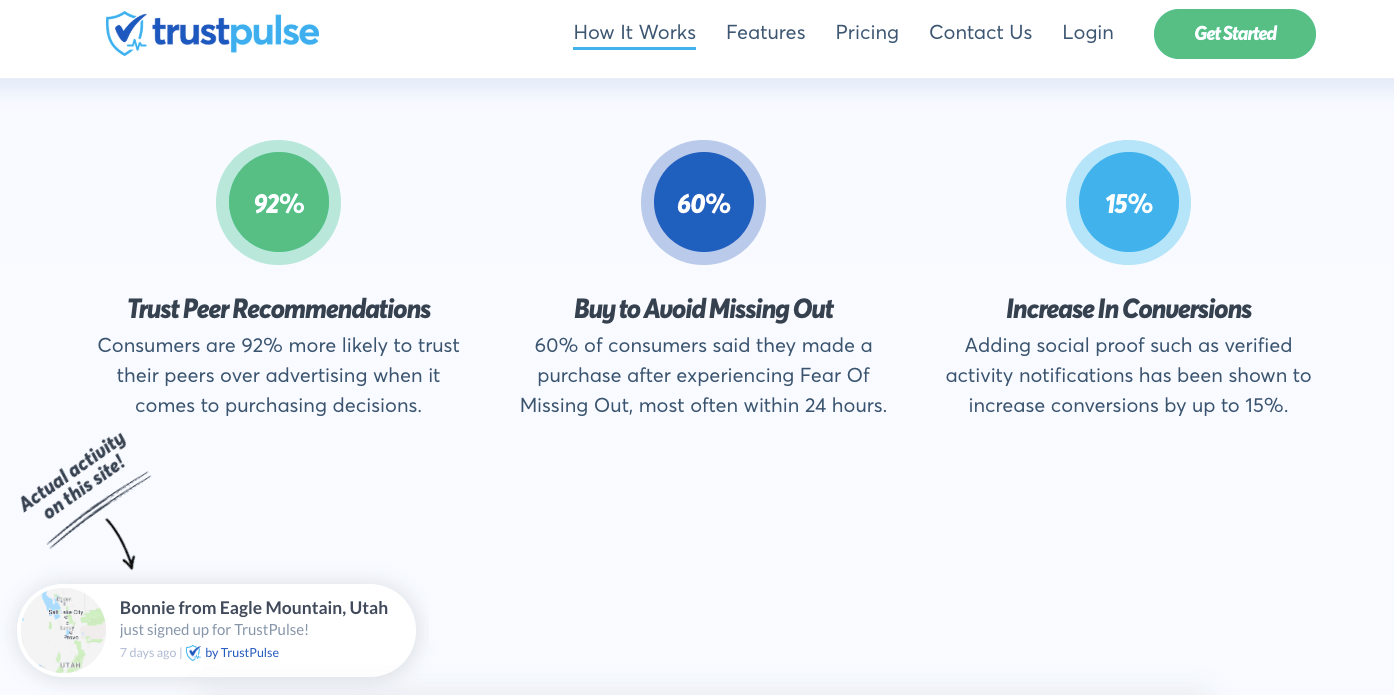 Free trial: No
Paid version: Starts from $5/month
This plugin is for social proof notifications that help customers make their decision to buy.
The notifications highlight recent other customers' activities—whether they have just registered, bought, or downloaded something from your site. It works as proof that the website is trustworthy and gives a nudge for customers to complete the purchase.
This plugin is also highly customizable. It provides users with advanced targeting and timing rules as well as great analytics.
Also, the tool offers different designs and color options, so your notifications will be in line with your overall website design.
In terms of pricing, TrustPluse offers a basic plan for beginners (up to 2500 sessions per month) starting at $5 per month.
Check out the best WordPress live chat plugins if you want to provide real-time assistance to your consumers on your WordPress site. They can create memorable, hassle-free customer experiences, which are critical for retaining customers, maintaining brand loyalty, and increasing sales prospects.

Free trial: No
Paid version: $149/year
Kissmetrics is an analytics tool that provides actionable metrics to keep a careful eye on every aspect of your store's performance.
The plugin seamlessly integrates Kissmetrics with your WooCommerce store. It features a complete, customized dashboard, which gives instant access to your most important metrics while allowing you to visualize your checkout funnel with sales funnel reports. You can also sit back and watch visitors interact with your store in real-time.
Comprehensive, customizable, and easy-read analytics tools are vital to any business, and Kissmetrics plugin is ideal for WooCommerce merchants. $149 will get you one year of updates and support, while Kissmetrics offers a free trial to get you started.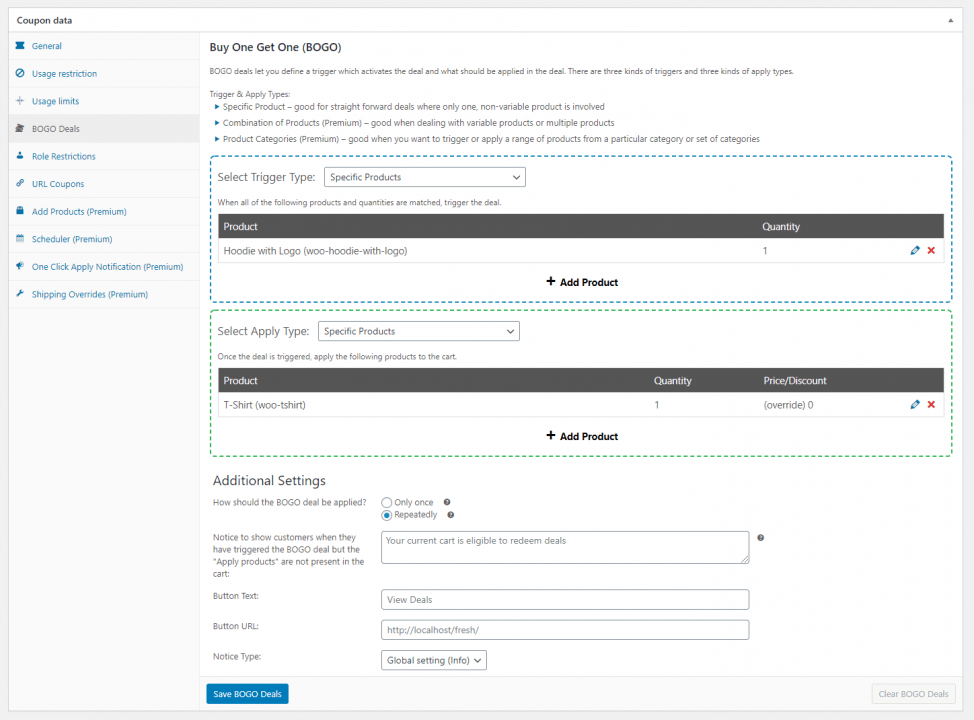 Free trial: This WooCommerce plugin is free
Paid version: Starts at $39.50
WooCommerce coupons are great—they help you with marketing ideas and giving discounts to reward loyal customers, while shoppers get great deals.
Advanced Coupons is a plugin that takes WooCommerce coupons to the next level with a host of smart features. For example, With Advanced Coupons WooCommerce BOGO coupons, you can easily run a BOGO (Buy One Get One) deal for your store, offering a more flexible and interesting deal than a simple percentage discount.
You can also set cart conditions—a set of customized rules that allow you to control exactly when and how coupons are used—and organize all of your different coupon types into neat categories.
Advanced Coupons has an excellent free option, offering all the features mentioned above. A premium version is also available, starting at $39.50 a year. We also recommend the Woocommerce affiliate plugin to have an additional sales channel.
2. Site-building Tools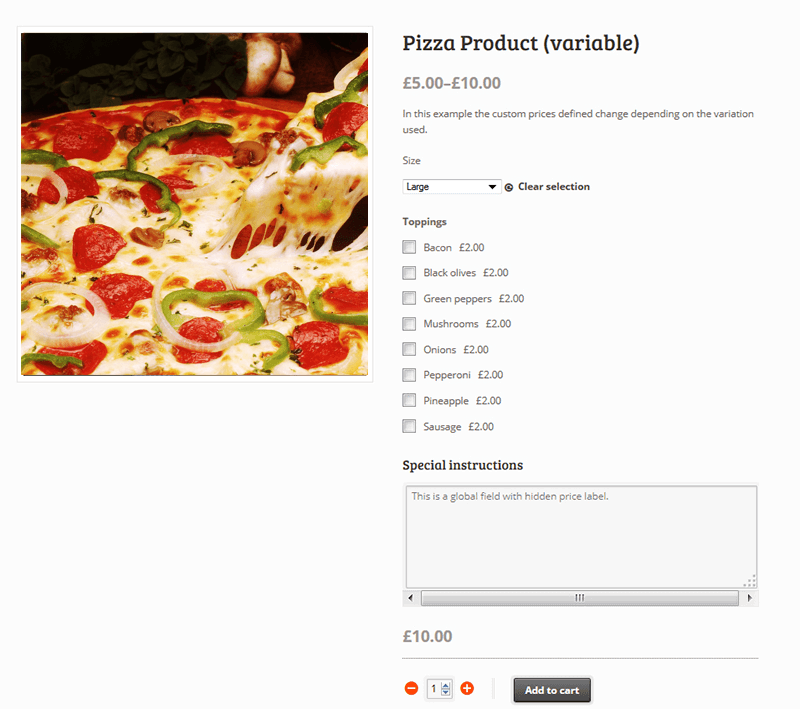 Free trial: No
Paid version: $39
This comprehensive plugin lets you add additional product options to your site to provide more information to customers. Using a user-friendly interface, you can create product price variations, forms, and add new pricing options.
The plugin supports checkboxes, radio buttons, text-areas, input boxes, uploads, range and color pickers, etc. All features have flexible customization. Plus, you can adjust prices according to the selected product variations.
Another big advantage of this extension is that it's compatible with numerous other plugins on WooCommerce—so you don't have to worry about them conflicting with each other.
This extension has a bunch of great reviews regarding their support. It's free for the first six months, and then you have to pay $12.75 for a 12-month support extension if you find it necessary.
The extension itself costs a one-time fee of $39.

This is a toolkit that will significantly expand your site's functionality and will save you lots of time searching for alternative solutions. Plus, they all are compatible with each other, so everything will work smoothly.
These are a few of the plugins from the entire bundle:
YITH WooCommerce Ajax Search facilitates search on your website.
Free trial: Free version available
Paid version: $80/year

YITH WooCommerce Ajax Product Filter provides different filters and facilitates browsing through the product experience.
Free trial: Free version available
Paid version: $95/year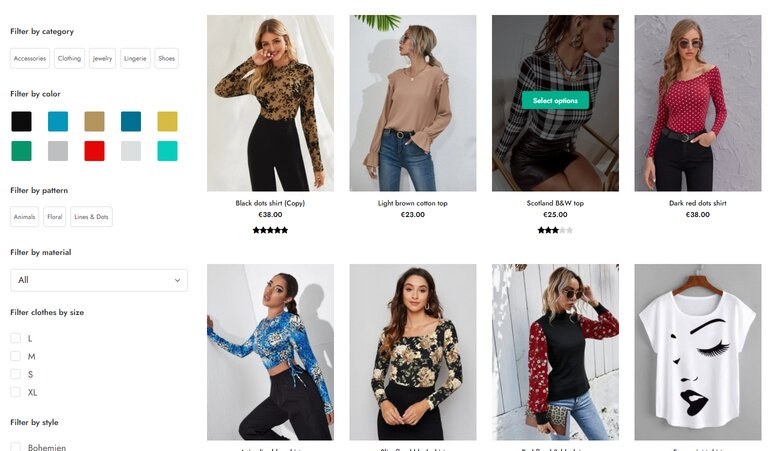 YITH WooCommerce Compare facilitates product comparison on your WooCommerce store.
Free trial: Free version available
Paid version: $80/year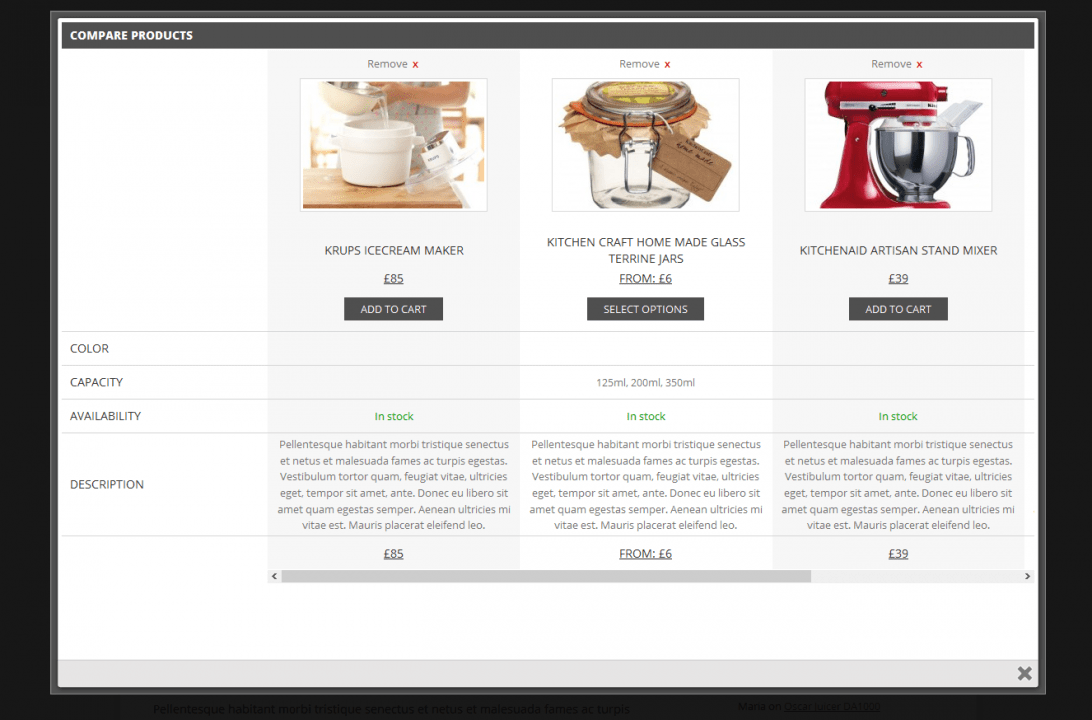 YITH WooCommerce Zoom Magnifier provides users with the tool to zoom and closely inspect products on your website.
Free trial: Free version available
Paid version: $60/year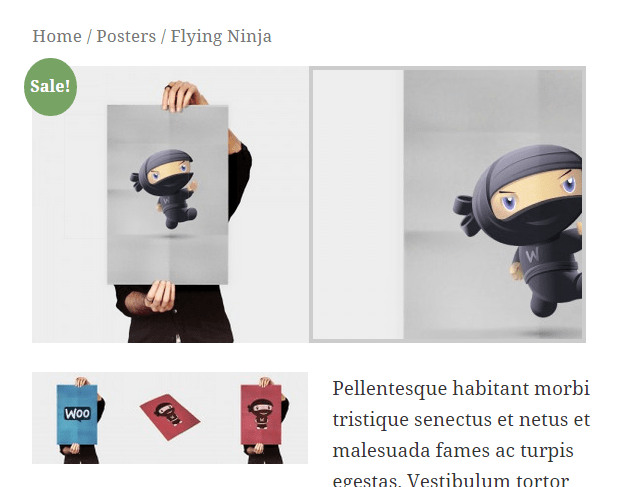 YITH WooCommerce Quick View enables a quick preview of the product (basic information) without needing your customer to navigate from their browsing.
Free trial: Free version available
Paid version: $70/year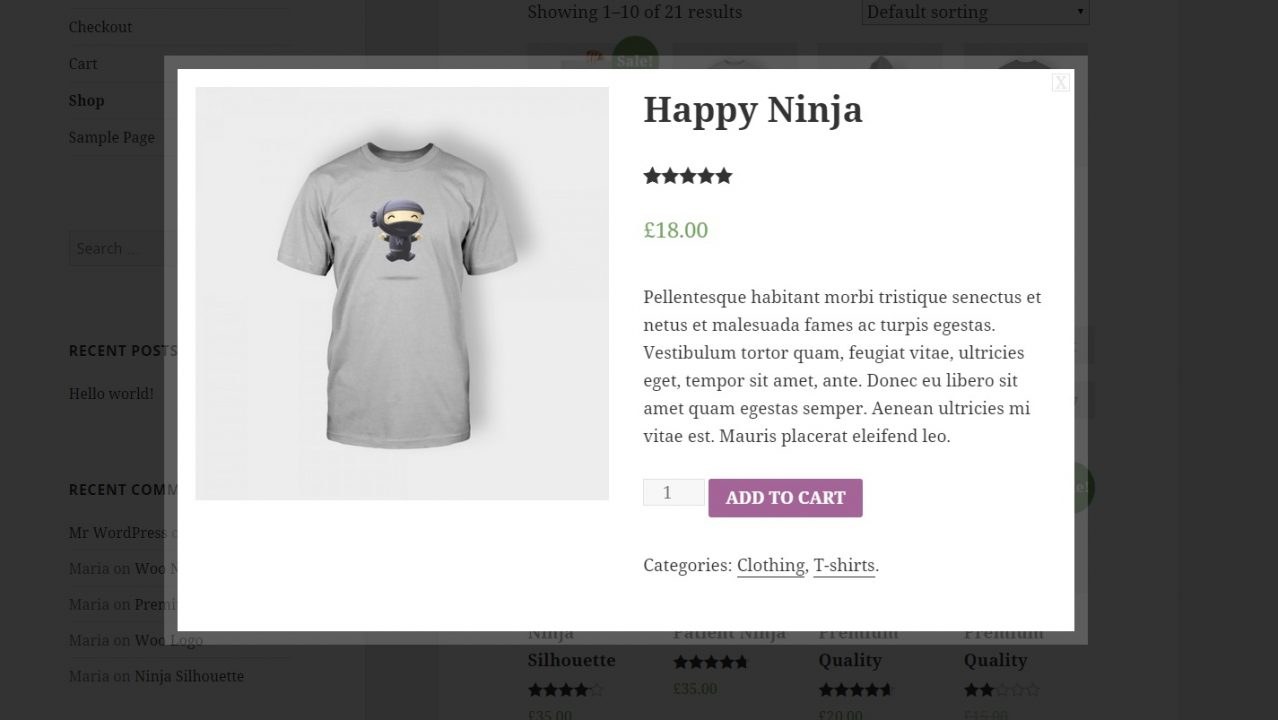 There are also plugins for wishlists, catalogs, product sliders, add-ons, waiting lists, order tracking, and more.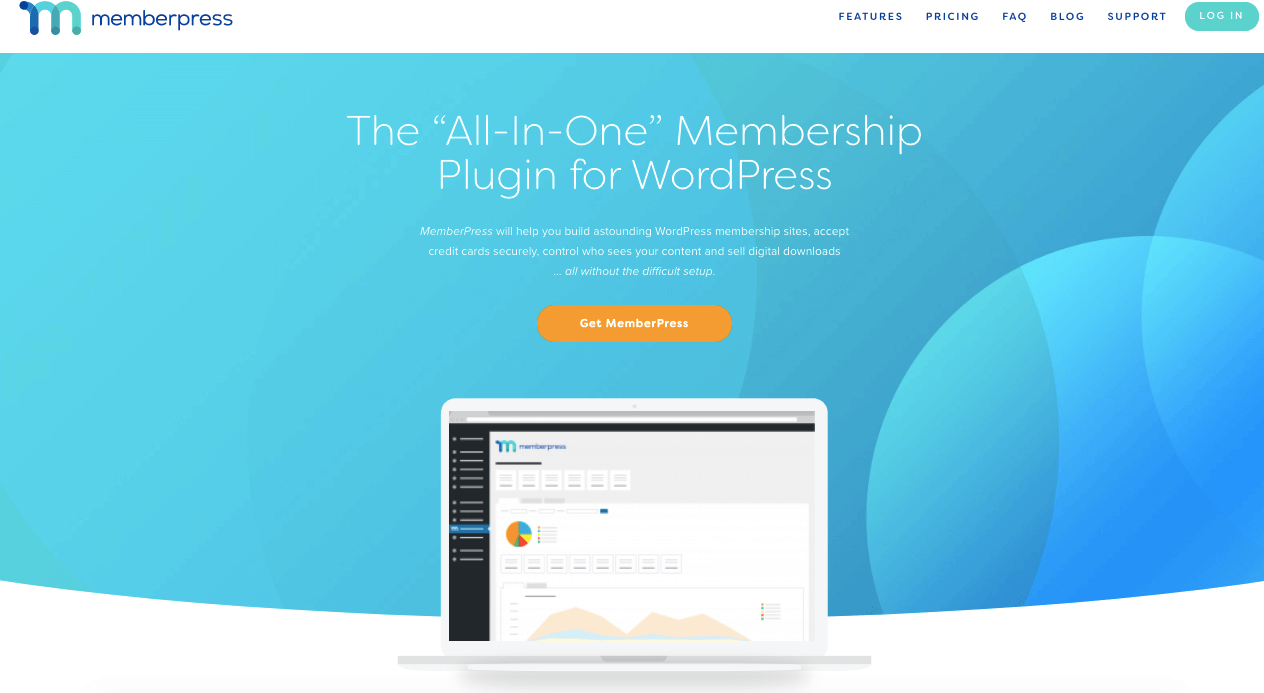 Free trial: No
Paid version: Starts from $129/year
Member Press is mostly for selling digital products—ones that have to be purchased before becoming available—or if you have members-only content on your website.
This extension enables you to limit access to different places of the website (pages, categories, tags) and files hosted at your site. So you can create exclusive content and a few types of subscriptions for your community members.
Other than that, this plugin provides great features for promotions and giveaways. Everything on that side works right out of the box.
Member Press is compatible with all WP themes and payment gateways and is easy to set up. However, if you still feel like support is needed, the MemberPress team will help you right away.
Their pricing starts at $129/year.

Free trial: No
Paid version: $13/month for a single site
This plugin does everything in terms of currency converting, price offers, discounts, checkout page customization, etc. The feature list is impressive.
By using this plugin, you can easily display prices in different currencies and automate their exchange rates. It also provides many different labels, like "add to cart," "custom pricing," etc. There are cross-sell, crowdfunding modules, and many more.
At Booster for WooCommerce, support is available via email, commenting on the modules page, or participating in the plugin support forum on WordPress.org.
This tool offers many features for free. However, if you need more functionality, you have to buy a yearly ($49.99) or lifetime ($89.99) license.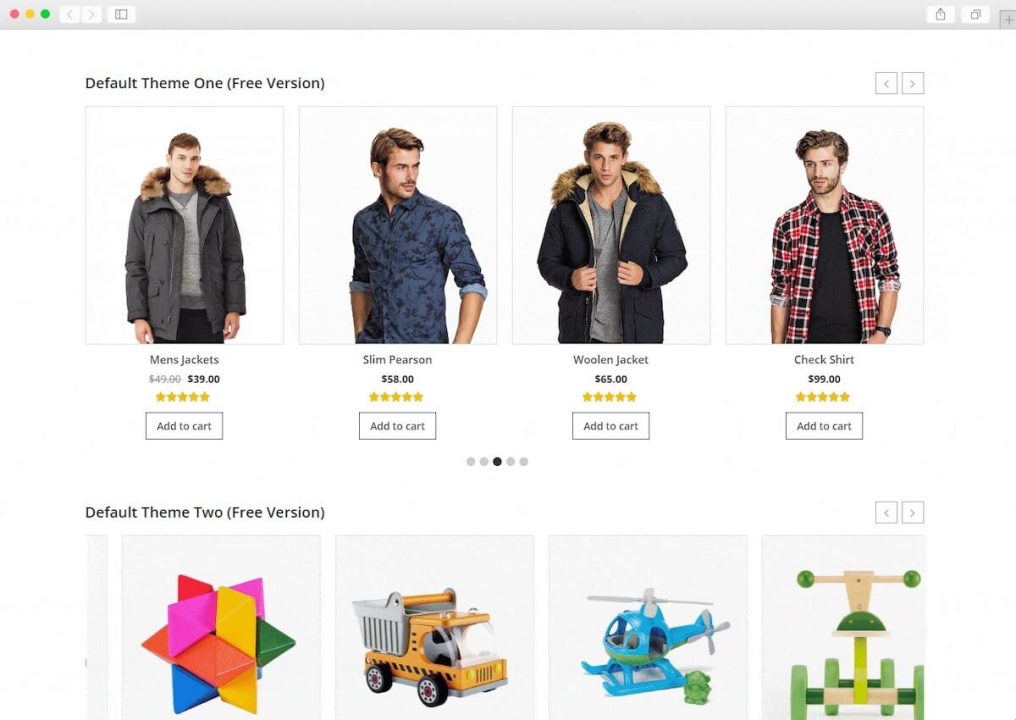 Free trial: No
Paid version: $39/year for single site
Attractive, high-end visuals are a must for any ecommerce store—customers love browsing through them, and they are the perfect way to showcase your products in their best light.
The problem is, though, there is only so much you can fit on your pages. A great solution to this is WooCommerce product slider plugin, which features a series of images that smoothly scroll by in a carousel.
The plugin is mobile-friendly and completely responsive, allowing you to add unlimited sliders wherever you want on your site. Most importantly, it is optimized for speed and functionality, so it will stay sharp and quickly-browsable without slowing your site down.
Prices start at $39 for a single site, $89 for up to five sites, and $139 for unlimited sites.
3. SEO Tools

Free trial: Free version available
Paid version: $89/year for a single site
This plugin is a well-built tool to optimize your site for search engines and improve your site's readability to your customers—and it's extremely popular on WordPress.
With a free plan, Yoast will help you check the readability of your content, and find an outdated one. Also, the tool will provide you with a preview on Google search, and optimize the site for one keyword.
For full support, unlimited keyword optimization, internal linking suggestions, and other features, Yoast SEO will charge a $89 fee. The support and updates are guaranteed for one year.
There are no doubts about the effectiveness of this tool—it's proven by time and numerous great reviews.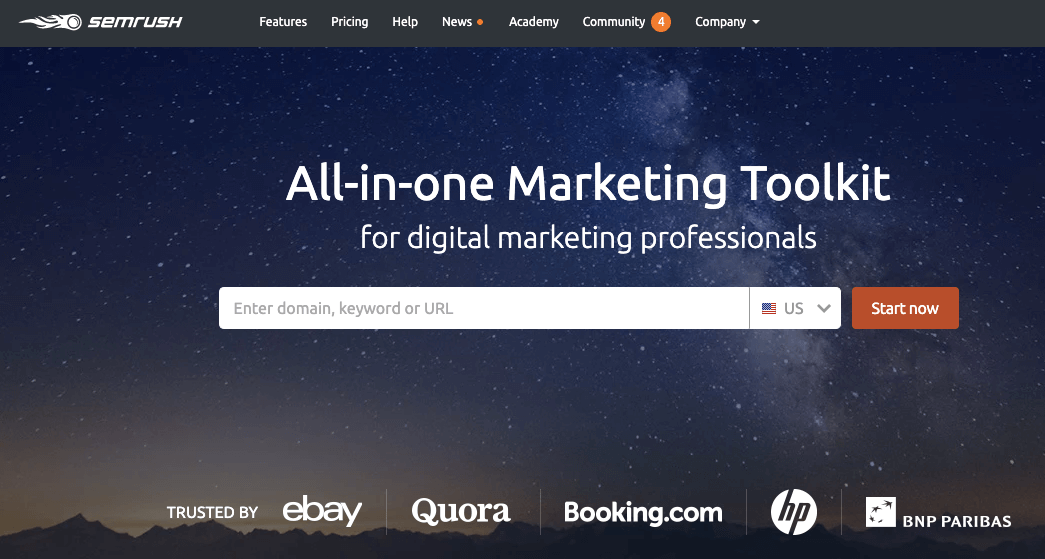 Free trial: Free trial available for all plans
Paid version: Starts from $120/month
This is a comprehensive tool that will cover all your SEO needs starting from the website's SEO and backlinks' audit, position tracking, ending with sophisticated analytics.
Also, this tool will help you analyze competitors' advertising strategies and their linking background.
SEMRush is capable of listing the best organic keywords and websites to get backlinks. So clearly, Semrush is more than just a plugin. It's a market-leading all-in-one SEO solution. If an all-in-one tool sounds like a good choice for you, try comparing Semrush to Ahrefs, another popular SEO toolkit.
Ideally, these tools are for advanced users. Nevertheless, you can become one by learning from it and improving your understanding on-the-go.
The price of this tool starts at $120 per month.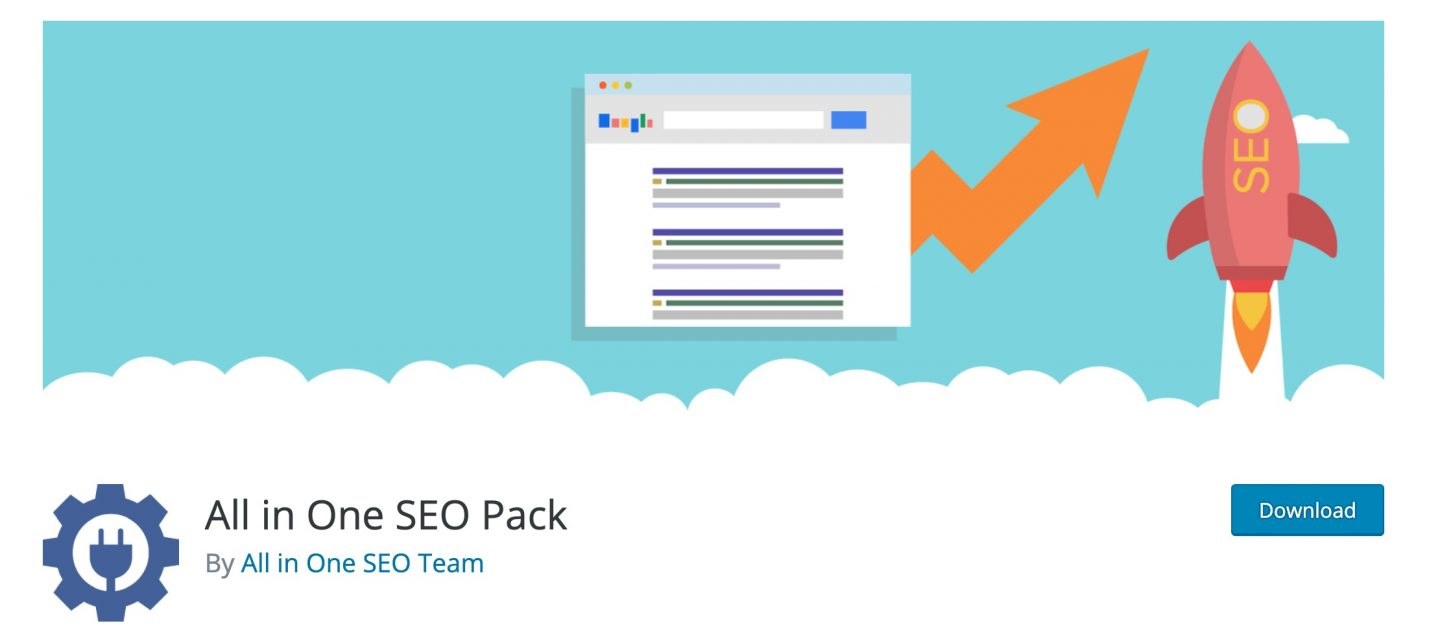 Free trial: Free version available
Paid version: Starts from $50/month for a single site
All in One SEO Pack is a well-known and longstanding plugin for optimizing your WordPress site for SEO. It's easy and works out of the box for beginners, and has advanced features and an API for developers.
As one of the most downloaded WordPress plugins of all time, All In One has developed an extensive range of features over the years, including advanced support for WooCommerce, advanced Google Analytics tracking, social media integration, and much, much more.
The All In One SEO Pack is free and offers a much more in-depth Pro version starting at $50 per year for an individual license.
4. Woocommerce Inventory, Order Management Tools

Free trial: No
Paid version: Starts from $165/month
Veeqo can help you if you sell on multiple channels. This plugin mainly facilitates centralized management of your inventory, orders, and shipping across channels.
With this tool, you don't have to check eBay, Amazon, or Etsy separately to find which of your products have already been shipped and which ones are still on their way. Veeqo's dashboard collects the data and shows everything in one place.
In addition, you may edit item listings, buy from suppliers, generate shipping labels for any of your orders from any of your selling points.
The Veeqo extension helps retailers save time, avoid overselling, and, even worse, missing an order.
The price of the tool starts at $156 per month (paid annually). Although the tool can seem pricey for ecommerce beginners, bigger ecommerce sites can find it reasonable. Plus, the Veeqo team provides great support, and you can book a demo before paying for the tool.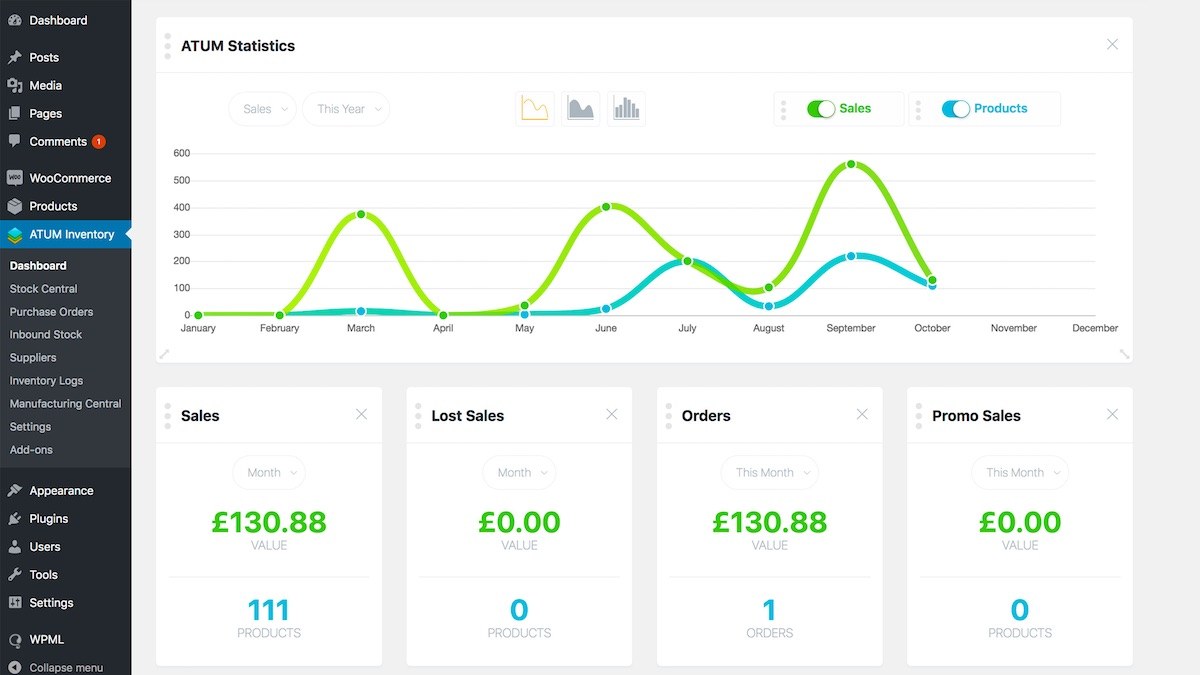 Free trial: Free version available
Paid version: $45/year
ATUM Inventory Management offers complete control over your ready-to-sell inventory in one beautifully designed stock management package.
This plugin is notable for its attractive, user-friendly interface, presenting all WooCommerce product types on one screen with an intuitive scrolling or click-and-drag navigation.
This makes it really easy to get an overall view of your inventory, with in-depth statistics and reports helping with re-orders and producing handy summaries of In Stock, Low Stock and Out of Stock Products for your WooCommerce store.
ATUM is a must for ecommerce stores with inventories large or small, and best of all, it comes for free. There is a paid version available for $45 per year.
5. WooCommerce Shipping Tools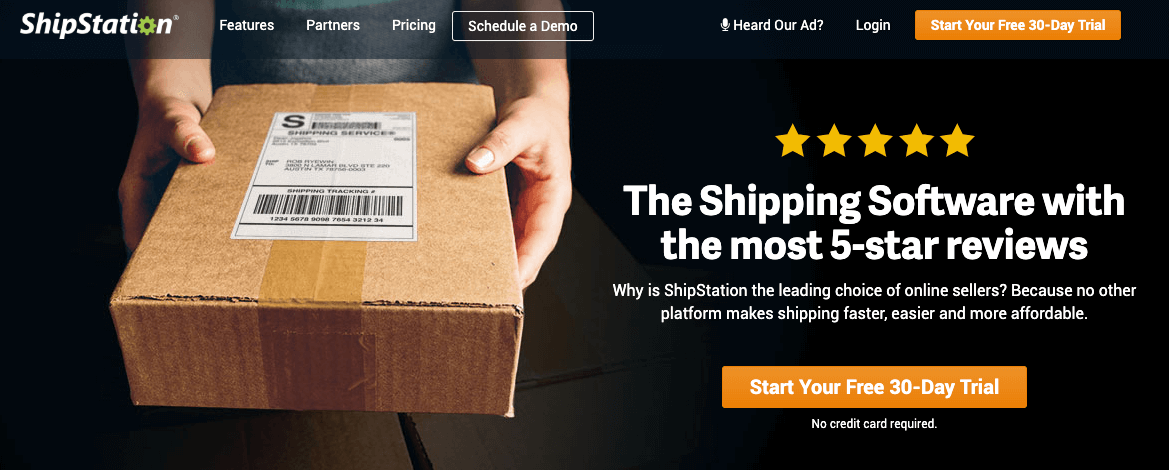 Free trial: Free trial available
Paid version: Starts from $9/month (up to 50 shipments)
ShipStation has a solid reputation and is a comprehensive tool that will heal your fulfillment pain points.
First of all, the tool has a wide channel integration network. So whatever channel you use for selling, ShipStation will have the integration with it, and you will be able to see the data from it on your ShipStation dashboard.
This company provides great rates for shipping and an endless list of carriers available.
Plus, they allow you to customize notification emails, packing slips, shipping labels, etc.
By the way, they have a mobile app to reach your data on the go, which is cool.
Pricing starts at $9 per month. A 30-days trial is available.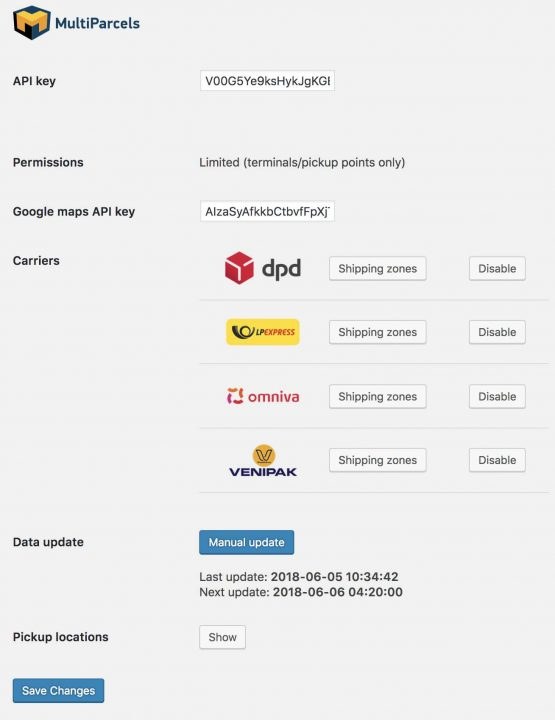 Free trial: Free trial available
Paid version: Starts from $12/month (and $0.18 per shipment)
One of the best WooCommerce plugins for optimizing shipping processes is MultiParcels. This plugin for WooCommerce helps acts as your all-in-one solution for optimizing logistics processes and shipping label printing.
MultiParcel boasts an incredible user interface and can easily be integrated with your online stores including your Shopify store, eBay store, and so on. Apart from this, the following reasons make MultiParcel one of the best WooCommerce marketing plugins:
Create between 10 to 100 shipping labels with a simple click of the finger
Use this holistic platform to track all carrier shipments
Choose between an array of carriers including Omniva, DPD, Lithuanian POST, FedEx, Venipak, DHL, ZITICITY, TNT, UPS, GLS, Hermes, and so much more
Connect various online stores such as OpenCart, Etsy, Odoo integrations, WooCommerce
Use the following features of this WooCommerce extension to boost lead conversions:
Add pickup, as well as point selector during checkout
Automatically create shipping labels
Produce shipping labels for various carriers via one platform
Display carrier logos next to shipping methods
Hide postal code, address fields, and city when a customer selects 'Local pickup or delivering 'Pickup Locations.'
Instant pickup location updates
Send tracking codes to your consumers
MultiParcels offers two pricing plans: a free plan and a paid plan. The free plan offers an incredible list of features; however, you get only 30 shipments per month.
On the flip side, the paid version provides you with unlimited shipments with shipment fee costing $0.18 + shipping.

Free trial: No
Paid version: $89
Dropshipping means that you can have an ecommerce store without actually keeping products of your own, saving on storage costs. But you still need products to sell, which you can acquire for your store directly from places like AliExpress, for example.
The AliDropship plugin allows you to easily import products to your WooCommerce dropshipping store whenever you need them, as well as product reviews and a clever pricing formula to let you quickly apply pricing rules to products as they come in.
This means that for the $89 that AliDropship will cost, you can start taking dropshipping with the full power of AliExpress immediately.
That's the list for now. Hopefully, you've found a new, previously unrevealed tool that can help you strengthen your ecommerce site's current arsenal.

Free trial: No
Paid version: $99/year
This plugin extends WooCommerce's default shipping options to give you highly customizable shipping options.
Table Rate's advanced shipping options include multiple shipping rates based on location, price, weight, or item count—helping to save on shipping costs for both you and your customer.
The process of adding, duplicating, and removing rates is made easy with an intuitive interface, simplifying complex shipping rules and rates to help you find the best solutions.
While WooCommerce offers some handy built-in shipping functions, the $99 spent on this plugin will quickly pay for itself with significant savings on shipping.
6. WooCommerce Payment Plugins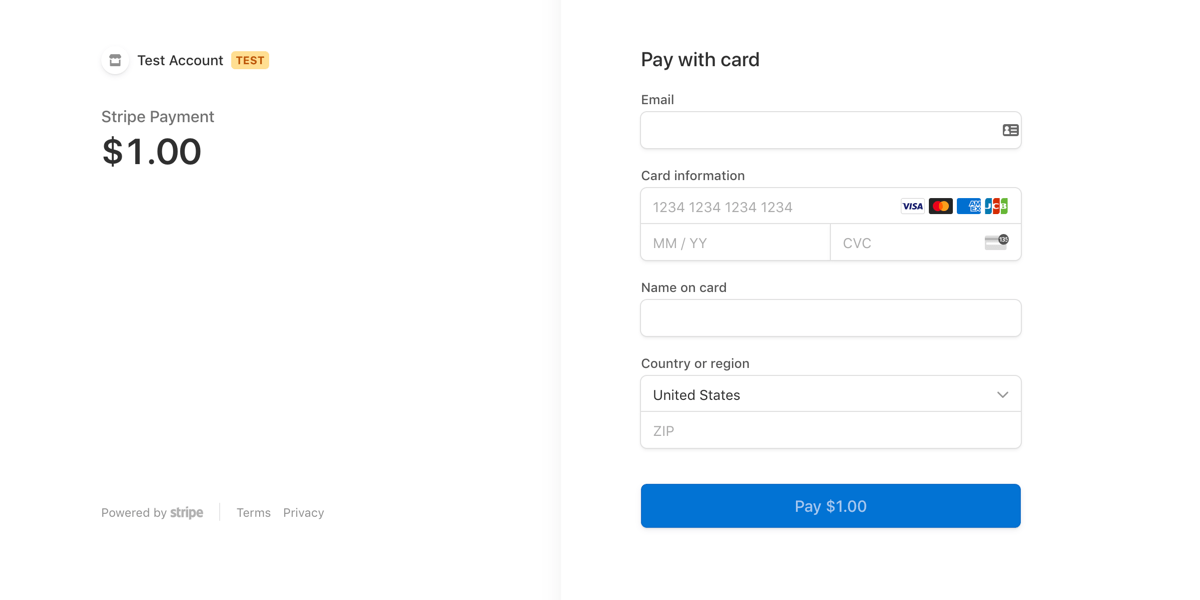 Free trial: No
Paid version: 2.9% plus 30 cents per transaction to accept card payments online
Another great plugin for WooCommerce is the Stripe plugin. This software allows store owners to accept payments directly on their web and mobile store. With Stripe, your customers remain on your website while checking out instead of reaching an externally hosted page.
This can help lead to higher conversion rates and, in turn, grow your business. This robust platform is a simple and convenient way to accept online payments.
The best part? Stripe has zero setup fees, no annual fees, and no hidden or surprise costs. This WooCommerce free plugin is perfect for businesses of all sizes ranging from startups to multinational businesses to accept payments and expand.
This tool is available across more than 40 different countries and accepts all major credit and debit cards in up to 135 currencies. It also works with Google Pay, Apple pay, iDeal, Alipay, and other local payment methods.
Some of its perks and best features include:
Leverage Stripe Elements that help your customers input their payment information accurately and quickly
Easily detect fraud with the help of Stripe's 3D Secure and Radar
Collate authorizations and process refunds via your WooCommerce dashboard
Support recurring payments with numerous payment methods
Get paid with the help of Stripe Instant Payouts
Enjoy free updates and innovative functionalities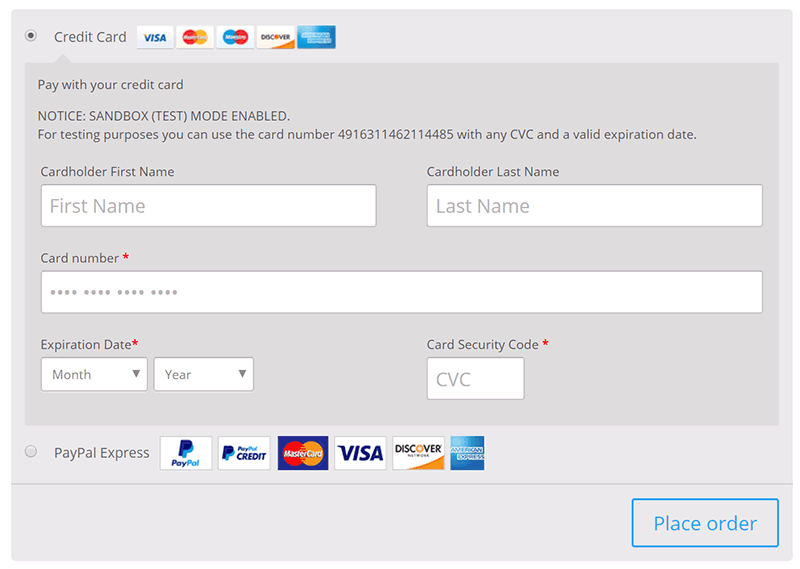 Free trial: The first $50,000 in transactions are free
Paid version: 2.9% + 30 cents per successful transaction
Grow your business with the help of PayPal's innovative checkout solutions. With this incredible WooCommerce plugin, business owners can accept PayPal digital payments via credit cards and local payment methods.
Enhance your business processes with the help of this robust platform. PayPal allows customers to pay via numerous methods including PayPal, Pay Later options in 5 different countries, Venmo, credit cards, and debit cards.
A bonus of using PayPal is that you can use it to automatically identify customer locations, as well as provide customers with country specific local payment methods.
PayPal is a great way to convert browsers into loyal customers. The PayPal logo boosts customers' trust and offers them peace of mind. In fact, research reveals that 69% of PayPal users feel increasingly secure when merchants accept PayPal.
This WooCommerce plugin comes free of charge and is super easy to download. Simply click on the 'Free Download' option located on the top right side of its website and get start growing your business.
Final Thoughts
These WooCommerce plugins should help you get started building your ecommerce empire! Hopefully, you've found a new, previously unrevealed tool that can help you strengthen your ecommerce site's current arsenal.
If you have more great recommendations, feel free to comment and share them with our readers.
Start driving more sales with Omnisend email automation for WooCommerce!