Drive sales on autopilot with ecommerce-focused features
See Features
Reading Time:
9
minutes
WooCommerce is one of the many ecommerce platforms available. And if your store runs on it, it's important to drive your WooCommerce store growth to boost your sales and revenues.
According to Insider Intelligence forecasts, US B2B ecommerce sales will likely reach $1.77 trillion in 2022.
So, how can you grow your WooCommerce store in this growing market?
Well, WooCommerce offers a range of plugins to help grow your WooCommerce business and increase your sales.
But there's a lot more that's needed.
Boost your WooCommerce store's revenue by up to 85% using our email marketing plugin.
LEARN THE SECRET NOW
The growth of your WooCommerce store depends on your website performance and efficiency as well as your marketing strategies.
Here's a detailed look at the best tips for your WooCommerce store growth.
Optimize product images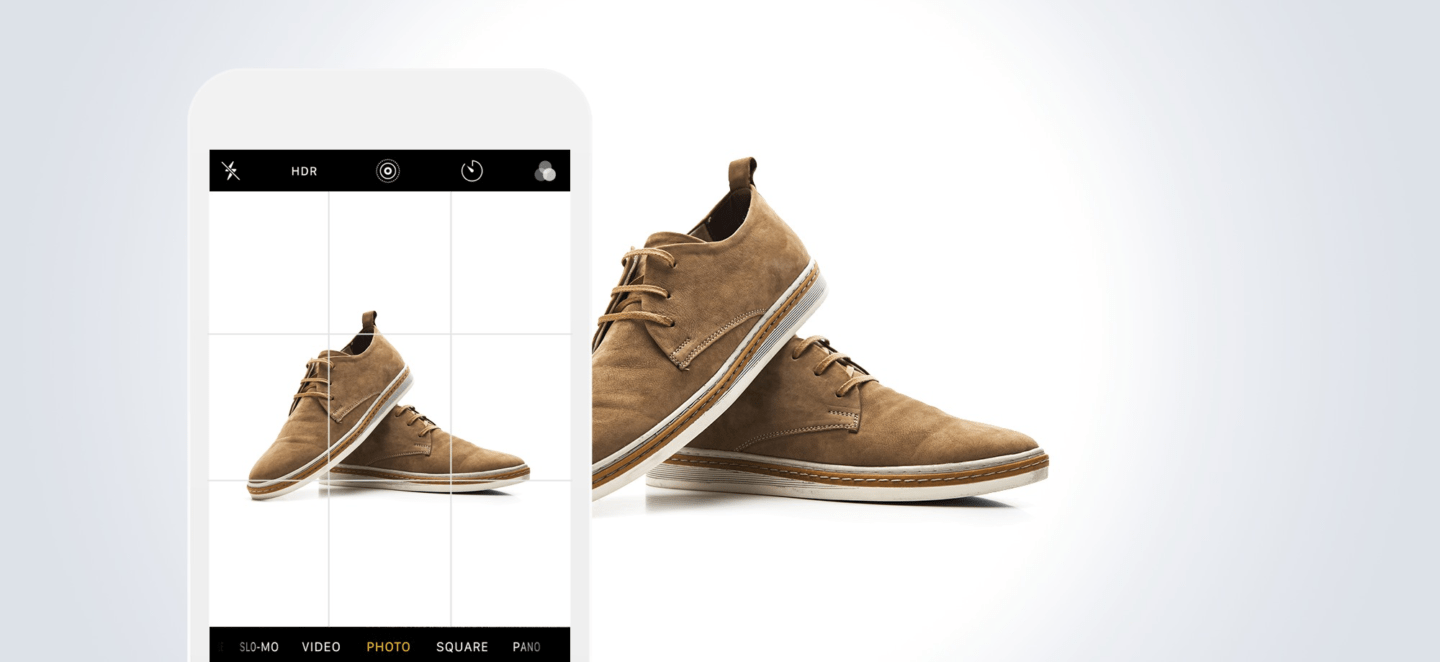 Optimizing product images is one of the best WooCommerce store growth tips for any ecommerce store owner.
It motivates your potential customers to engage and buy from your online shop, helping increase your WooCommerce revenue.
But what exactly is image optimization?
It's the process of optimizing your images for both size and quality. Lower image size can have a great impact on your page size and loading speed.
At the same time, good image quality can make your product appear attractive to your visitors.
A minimum of 1000 pixels is considered the ideal size for WooCommerce product images.
Your buyer's first interaction with your product needs to be smooth, and most importantly, fast. This requires quick loading speeds. In fact, a 0.1s improvement in page loading speed can improve your conversions by 8.4%.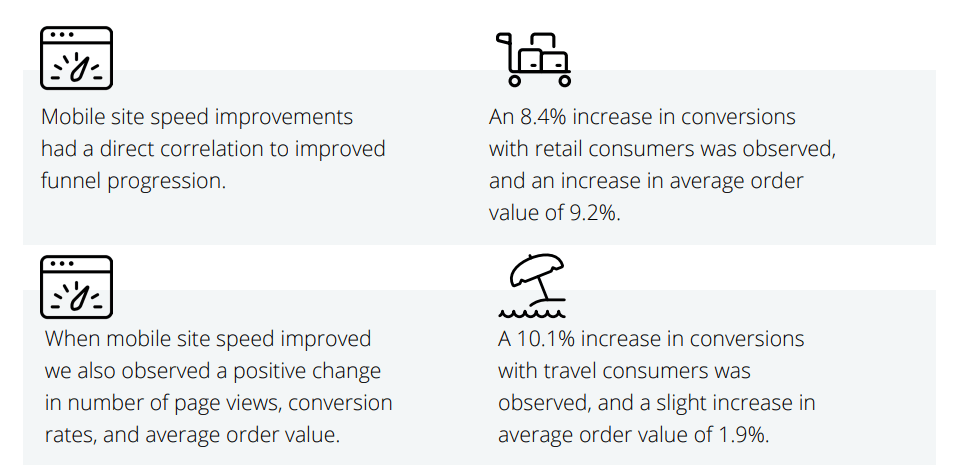 But here's the thing—when reducing your image size, you need to find the right balance between their appeal and load time.
Compressing images before you upload them to your WooCommerce store helps you achieve this balance. You can use plugins like Smush and tools like TinyPNG to compress your pictures without altering their quality.
The quality of your WooCommerce store images needs to remain unaltered, as shown below.
Another aspect of image optimization is changing the format of your file. Different formats are best for different uses.
For instance, the JPEG format best suits large interactive photos on your WooCommerce store. GIF formats are suitable for thumbnail-sized images and short videos while PNG format is great for transparent backgrounds.
Similarly, WebP is a relatively new, easily compressible format you can apply for any of your pictures.
The increase in the number of page views due to image optimization can have a positive impact on your SEO too.
But don't just stop there.
Image optimization also involves optimizing the image title and alt-text. Insert your keyword into the alt-text to improve your image SEO. This can help in growing your WooCommerce website.
Lastly, investing in good product photography is also crucial. This way, as you improve your loading speeds, customers will be impressed by the images they see.
Improvement of customer relationships
When you want to achieve WooCommerce store growth, keeping your customers satisfied is the most integral part of the equation.
Using customer relations management (CRM) tools helps you improve your efficiency and prevents customer churn.
The CRM tools you choose should be able to easily integrate with your WooCommerce website.
Once you've integrated the CRM with WooCommerce, you may add extensions to the platform to advance functionality to meet your store's needs.
CRMs are critical for WooCommerce revenue generation. For instance, these tools conduct functions such as:
Keeping tabs on the history of your customers
Personalization of your marketing campaigns, inlcuding your marketing emails and pop-up messages
Offering quick and accurate customer support
WooCommerce integrates with many ecommerce CRM extensions including Omnisend, HubSpot, Zoho, and Salesforce, among many others.
Depending on the nature of your business, you can pick the software solution that suits your WooCommerce store best.
Here's an illustration of a Hubspot and WooCommerce integration:
Product videos creation
Product images are an impactful WooCommerce store growth tactic, but videos are even better.
If you're trying to build trust in your brand, videos will help you get that done better.
Here's why:
Videos increase your audience's understanding of your products. You're able to explain more in a video than you would with images.
Product videos let you describe different aspects of your products and depict their value. This way, you get to highlight all your product's USPs.
They're convenient for organizations selling their services as they provide opportunities to explain the services.
Videos can show up in SERPs and help drive traffic to your website.
Your conversion rates might also rise with videos since your leads will spend more time watching and engaging with them.
The more time visitors spend on your site, the more likely they are to make a purchase. This will in turn increase your WooCommerce sales.
In fact, a resounding 94% of marketers say that videos have helped improve the understanding of their product or service.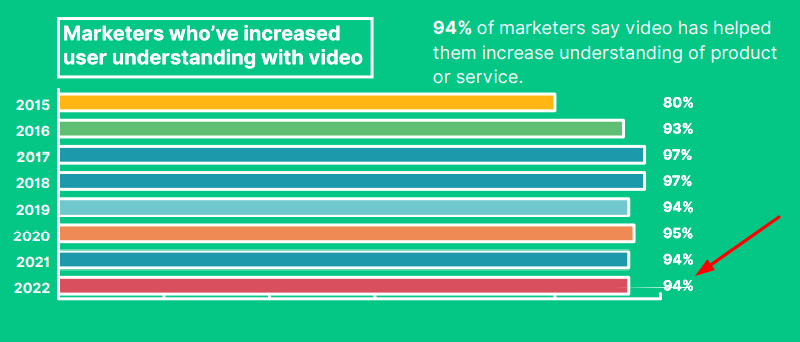 WooCommerce does not have direct options to insert or embed videos on your site. Therefore, to add videos to your WooCommerce store, you need to install video plugins.
One such tool is the WooCommerce Product Video plugin, which lets you add and edit videos as shown below.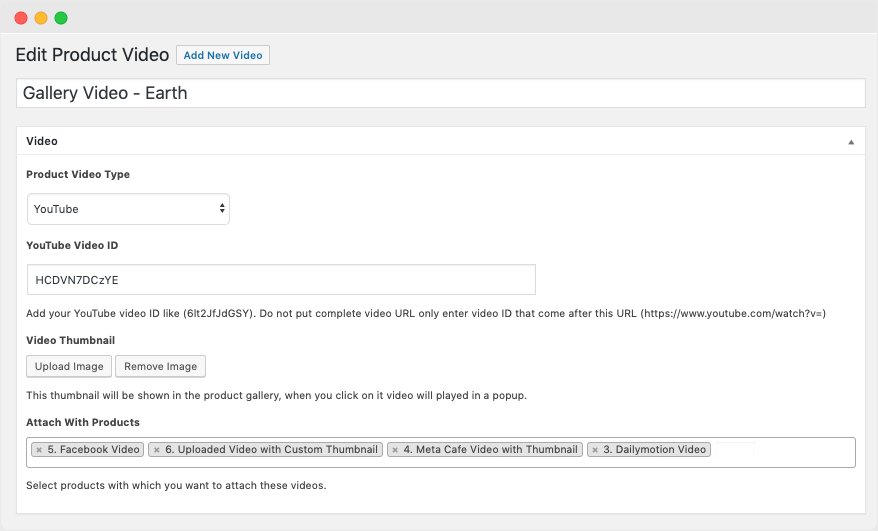 Secure your website
Security threats to your online store may mean losing your customers, your revenue, and important data.
This could set your WooCommerce store growth journey several steps back. That's why it's crucial that you strengthen your website's defenses to thwart any threats.
Here are a few important security checks that will help you keep your WooCommerce website and data safe.
Use high-quality WooCommerce security plugins
Choose a secure host
Create and safely store strong passwords
Keep your site and plugins up to date
Add SSL certificates
Set up firewalls to prevent attacks
Enable real-time data backups
Re-evaluate your user access levels
Enable secure authentications
Perform constant security scans
Some WordPress plugins enable most of these checks in just a single click, ensuring your store is safe. These include JetPack, Sucuri, and Wordfence.
Optimize checkout page
The checkout page is your client's last interaction with your WooCommerce store before completing the purchase.
It can make all the difference between your client buying or abandoning the product. It's thus crucial to ensure that you get this page right to drive up your conversions.
A reduction in your cart abandonment rate would mean an increase in your revenue, thus driving your WooCommerce store growth.
Here's how you can optimize your checkout page for better conversions:
By reducing the number of steps involved in completing the purchase
Making it more interactive by giving different shipping options
Offering your client multiple billing options
Displaying positive product reviews to encourage purchase
For instance, note how Root Science's checkout page has everything you need in one location. This eliminates the long checkout process and can reduce the chances of cart abandonment.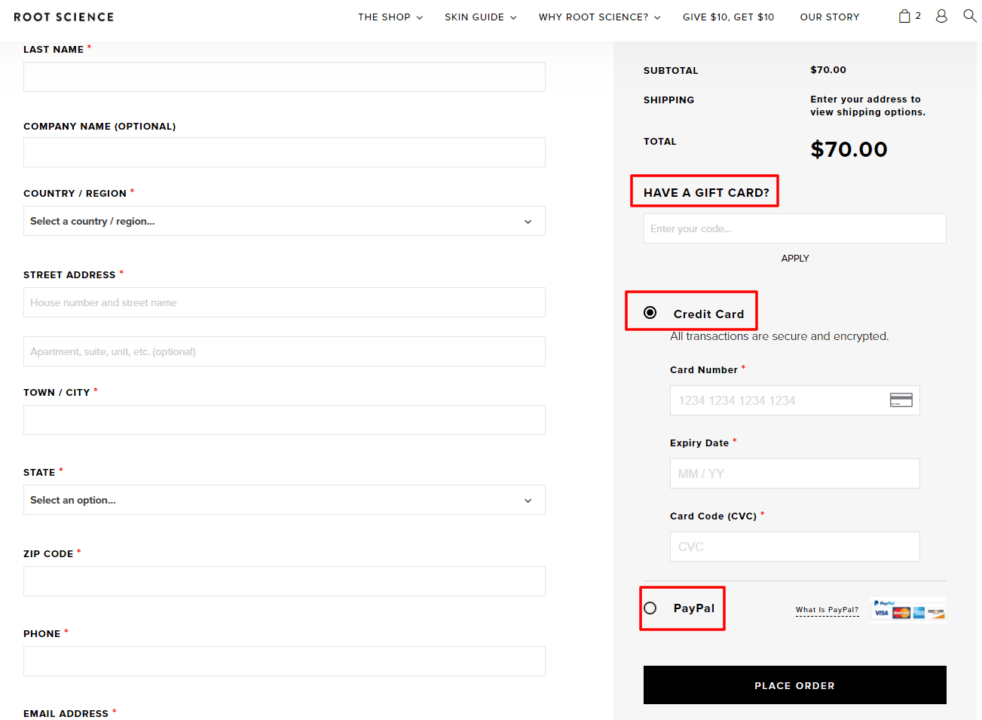 Secure checkout is also a vital part of your client's shopping experience. You need to let your customers know that their billing information and contact details are safe.

Note how Root Science has done that well too.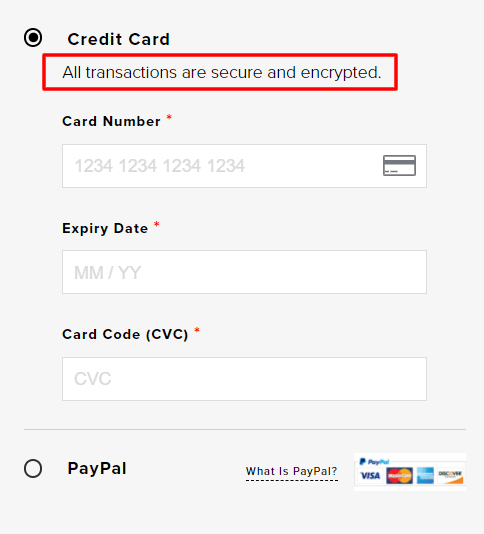 Use email marketing
If handled correctly, email as a marketing medium for any ecommerce shop is a winning strategy.
Even more, it's a necessity for ecommerce stores too.
With WooCommerce email marketing extensions, you can automate some of the email-related functions. These include sending transactional emails, welcome emails, cart recovery, reminders, and promotional emails.
They can boost your WooCommerce sales with minimum to no effort. Omnisend, for example, is an ideal email marketing software to help drive WooCommerce store growth.
You can use Omnisend to send abandoned cart emails, use pre-designed email templates, automatically welcome new customers, and send follow-up emails to past shoppers with offers and products relevant to them.
The software also tracks your customer details, making it easy to send personalized emails to your customers for better impact.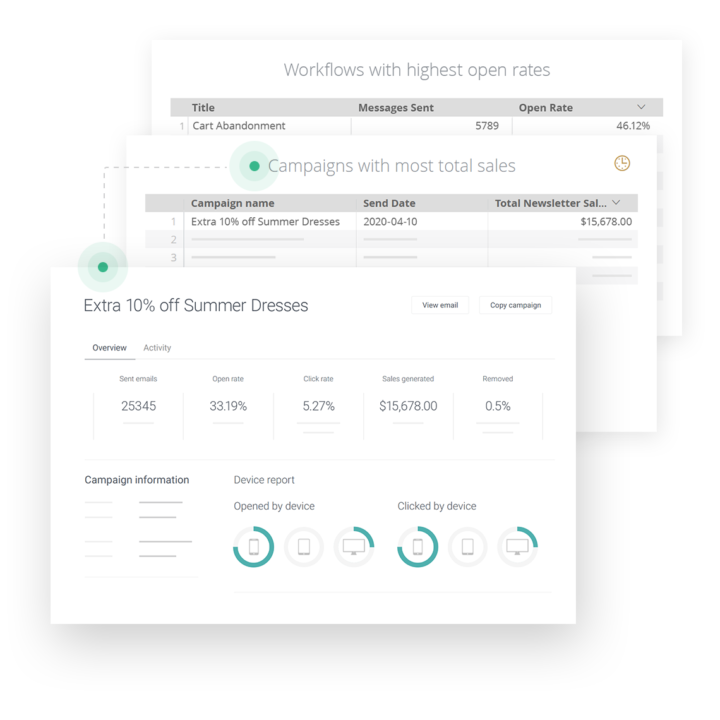 Concise product description
Your product descriptions need to reflect exactly what you're selling. Lack of precision would mean that your prospective customers won't be able to get an exact picture of your products or services.
Additionally, presenting incorrect information in your product description could potentially lead to a lot of product returns.
What's more?
The interaction consumers have with your products online is heavily psychological.
Therefore, to drive WooCommerce sales and ensure store growth, product descriptions need to appeal to the buyer both personally and emotionally.
The product description should also include various product specifications, preferably as bullets. This can help you convey all the important information about your product or service to your prospects quickly.
What makes a product description great differs based on the type of product sold, your audience, and the industry. You can use demographic segmentation to craft the product description for a more personalized experience.
Here are overall things your product description ought to do:
Reflect the value of the product
Outline product uses and benefits
Be easy to search both internally and externally using search engines
You can leverage plugins like the one below to display short product descriptions on your WooCommerce store.

For instance, note how JOCO Cups has mentioned everything about their products. At the same time, they've appealed to eco-conscious people.
The product description has been seamlessly split into various segments like materials, components, artisan, impact, and dimensions.
Coupons and discounts
Using discounts and coupons is a great way to push your WooCommerce store growth. They can help you convince those fence-sitters who might be undecided due to the pricing of your products or services.
What's more?
Discounts work well to get both existing and new customers to buy your products without abandoning carts.
And the best part?
You can create custom coupons and discount offers on WooCommerce, as shown below.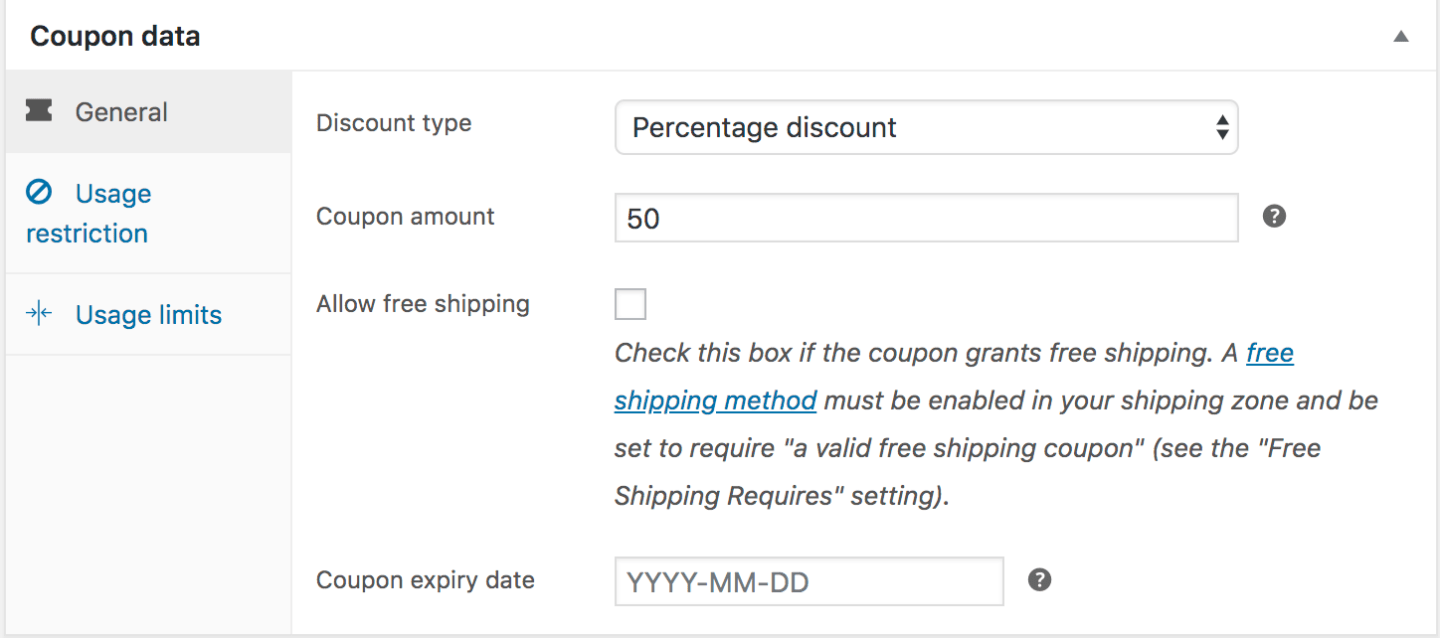 Once you are done, you can market them through newsletters using a platform like Omnisend. You could also leverage social media and see how your WooCommerce store growth goes through the roof.
Refund and return policy
Your refund and return policy need to be clear. This way, your customers will not feel pressured as they make purchases.
Having a fair and clear refund and return policy reaffirms the quality of the products you sell. This enhances the trust your clients have in your brand as well as your products.
It also ensures after-sales customer satisfaction.
Customers feel more comfortable making purchases with the knowledge that any mistake they may make during purchase won't lead to financial or product loss.
This enhances your customer experience and can boost your WooCommerce store growth.
Here's an example of a WooCommerce return policy.
Focus on analytics
Data can play a major role in helping you make decisions. It can help you identify general trends in your audience's behavior. This, in turn, can help you understand how your store is performing and the steps you need to take to improve its performance.
To collect this data, you need to connect Google Analytics with your WooCommerce store. Google Analytics helps you dive deep into your store's performance and audience behavior.
While you'd need to head to Google Analytics to typically see your web analytics, WooCommerce simplifies this process for you too.
There are several plugins that can help you get all the data on WordPress directly.
This analytics dashboard on your WooCommerce platform provides you with metrics you need to track your WooCommerce store growth.
Here's an example of a Google Analytics dashboard on WordPress.
Make the best of your WooCommerce store
To drive your WooCommerce store growth, concentrate on optimizing your images, improving your customer relationships, and creating product videos.
Additionally, you should provide a secure shopping experience to them and provide discounts and coupons.
At the same time, it's important to leverage email marketing to send welcome emails, cart abandonment emails, and product recommendations.
You can drive your WooCommerce store growth through it or by leveraging SMS marketing.
It's impossible for a store to run without an email marketing platform—it's that integral to the working and success of an ecommerce store.
So, get started with Omnisend for free today and automate your email marketing to drive your store's growth.
related features
Want more sales?
Omnisend has everything you need to succeed.
Start free now
No Credit Card needed.