Drive sales on autopilot with ecommerce-focused features
See Features
How to use email campaigns to collect user-generated content for your brand
Reading Time:
6
minutes
Email has been the primary source for brands to boost brand-user relationships, even before social media hogged the limelight. Today, brands utilize email campaigns or email marketing automation to connect with their customers.
However, the email campaign scenario has changed a bit in the current times with user-generated content (UGC). As a result, brands can now connect with their audience with authentic and relatable content.
While everything seems easy, the problem arises for brands that do not have existing UGC. What should brands with very little or no UGC do? How do they hop on this trend?
Easily send automated emails that get more UGC and happier customers, faster
Start Free Today
What is user-generated content?
Let's begin with understanding what UGC is. UGC is the content created by customers of the brand on any social platform in the form of reviews, ratings, visuals, testimonials, etc.
UGC significantly impacts your reputation because it is what your customers think, like, and dislike about your brand.
Strategies to collect UGC through email campaigns
Email campaigns have been a part of marketing before social media existed. Brands rely on email conversions more than anything. While email marketing is a good marketing source, you can also use them to generate more UGC.
Here are a few ideas and strategies on how to collect UGC through email campaigns.
#1 Use hashtags to collect UGC
UGC collection is not that hard. You can start with your current marketing channels, and the best way to get visual UGC is by creating a branded hashtag and promoting it via email.
You can host a hashtag contest where users can share how they use your product. You can ask them to share content using your branded hashtag.
Promote this contest in your emails by giving them clear instructions about what type of content you require. In addition, making it mandatory to use hashtags to participate makes it more engaging and fun.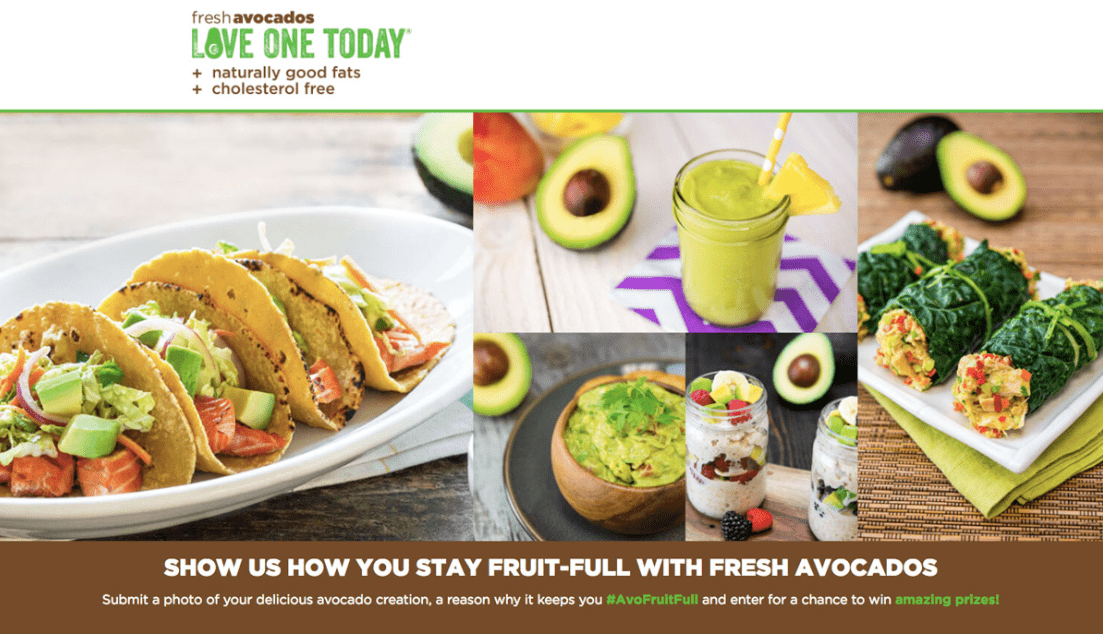 Make sure that you are consistent with the hashtags and make them eye-catching. You can also add a direct link to the social media platform where your hashtag campaign will be running.
#2 Offer loyalty points in exchange for UGC
This strategy can be worth the while for brands that need more powerful product reviews in their name.
Conduct loyalty programs where you can offer redeemable points, discounts, freebies, etc., once a user shares a review. You can share a direct review link in your email. This strategy not only generates massive UGC but also builds better brand-user relationships.
Develop emails that inform the users about the various types of discounts, coupons, or reward points that you are providing in exchange for UGC.
#3 Collect UGC in your emails
Taggbox's UGC uploader feature helps collect UGC exactly where the audience is: emails.

With the help of QR codes or a link, you can allow your audience to share visual UGC or reviews without additional effort. With this feature, you can include a button or a QR code in your emails. Then, your subscribers can click or scan to share their reviews through a form. You can easily find the best QR code tool for different purposes.
This feature gives users easy access to sharing visual UGC or reviews. You can customize the button, add a title, put in a description, and add a terms and conditions URL to let your audience know what type of content shall suffice.
All the content collected will be directly available on your Taggbox dashboard. This feature not only aggregates UGC for the brands' convenience but also makes it effortless for the customers to share their visual UGC without connecting to any social or review platform.
#4 Tap into the power of your existing UGC
Do you have some UGC around your brand and want to multiply it? Start leveraging it smartly. Take your UGC and use it in different ways throughout your email campaigns.
When brands display existing UGC, it creates social proof for the brand. Users tend to copy other people's social behavior. For you, this is how people create more UGC for the brand. When you flaunt this UGC beautifully in your emails, it inspires others to share their thoughts.
Brands like Foot Locker embed images of happy customers wearing their gear in their emails to create a constant flow of visual content that engages their subscribers and results in improved click-through rates.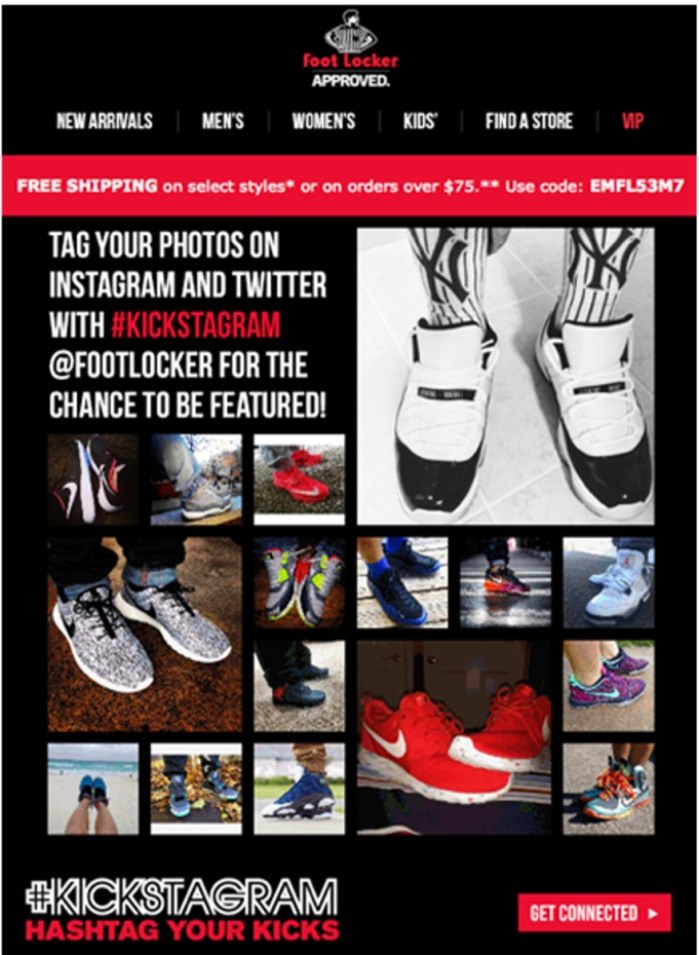 #5 Hire UGC creators for starters
Hiring UGC creators, or influencers, can be another smart choice. UGC creators will create content for you that you can repurpose anywhere. In addition, you can share content created by them in your emails.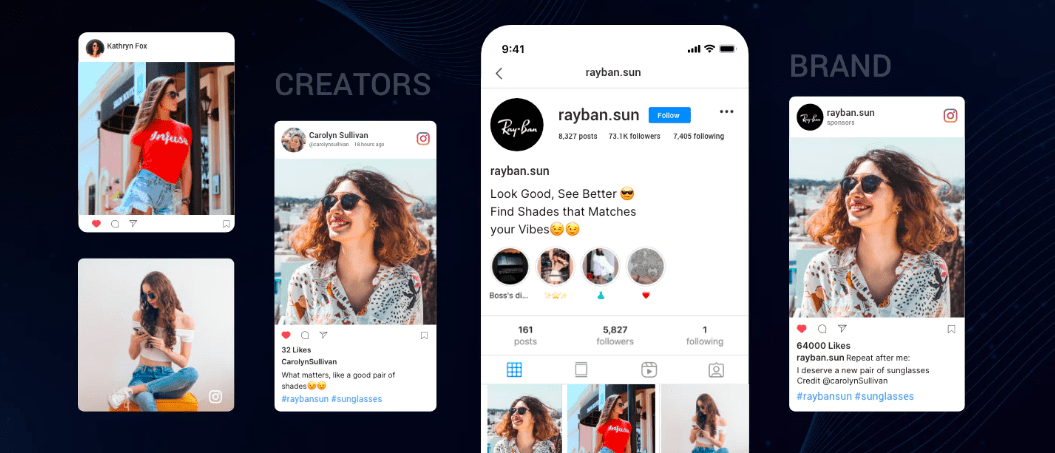 Customers seek authenticity and low-key content created by someone similar to them instead of a celebrity or the brand itself. With UGC gaining so much popularity, brands have been taking advantage of UGC creators to tap into the users' inspiration and gain their trust.
UGC creators will create exactly what you need that allows you to get an authentic audience by humanizing your content. This way, people can make an informed decision quickly.
#6 Include UGC in the automation funnel
When you consider adding user reviews in your automated emails like welcome emails, cart abandonment, post-purchase emails, etc., observe where the users are in their purchase journey and incorporate UGC strategically.

Welcome or cart abandonment emails aim to persuade the audience, spark interest, and gain their trust to push them toward making or finalizing their purchase.
Taking Petco as an example, they embedded UGC in their welcome emails that depict the brand's core values and user reviews. Here, the goal is to convince people to donate money, food, dog clothes, etc. to Petco with adorable, and cute dog images to which people cannot say no to.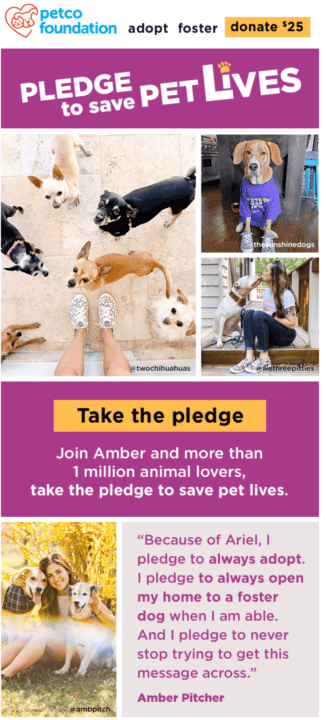 Another smart move can be adding customer reviews to emails to show potential customers what they can expect. This way, you let others do the talking.
There is no better time to collect UGC than after your customers purchase something. Tap into their mindset and write a "review request" email after their purchase. You can ask to review the purchase experience, and when their product arrives, you can send them a product review email.
How to make the most out of email campaigns ft. Omnisend X Taggbox
Taggbox is a User-Generated Content platform that facilitates embedding UGC in your email campaigns to improve conversions and generate more UGC without any coding complexities.
Omnisend is an easy-to-use automation platform that helps you get a shortcut to improved sales by empowering your email and SMS marketing campaigns. Sounds intriguing right?
This partnership helps users create attractive email widgets while benefiting from a comprehensive platform that helps you build compelling email campaigns. Omnisend and Taggbox deliver result-driven and customer-centric content by powering up your email campaigns.
Key takeaways of this partnership:
Brands get to display real-life customer experiences in their email campaigns.
You get to engage with the audience efficiently with authentic and unique visual content.
You can personalize your cart abandonment emails with product-specific reviews to spark their interest.
Wrap up
In this digital era, brands rely on email marketing for their product launches, updates, announcements, and collecting UGC more than anything else. While UGC is a game changer for brand growth, many brands still struggle to upscale their UGC collection strategies.
But now, you can incorporate UGC in your email marketing to upscale their value, create an impact, and grab users' attention seamlessly. Embed visual UGC, user reviews, testimonials and much more in your emails through Taggbox and leave the rest to Omnisend.
Want to start collecting UGC faster? Get started with Omnisend today
Start Free Today
related features
Want more sales?
Omnisend has everything you need to succeed.
Start free now
No Credit Card needed.