Drive sales on autopilot with ecommerce-focused features
See Features
Reading Time:
13
minutes
Many users view Wix as a tool for creating simple websites and small online shops. However, that's far from reality. As you'll discover in this Wix eCommerce review, the platform has broader and more advanced capabilities.
Wix eCommerce caters to businesses of all sizes. The platform offers comprehensive solutions suitable for both novice and experienced sellers.
Wix eCommerce competes with well-known ecommerce solutions, offering both ease of use and comprehensive functionality. The platform's features and pricing structure demonstrate its versatility.
This article is a comprehensive analysis of the features and services provided by Wix eCommerce. To help you better understand its potential for contributing to the growth of your online business, we have conducted an analysis of its many features and user-friendliness.
Without further ado, let's explore the essentials of Wix eCommerce.
Boost your Wix bookings with Omnisend. Elevate your growth strategy with its email + SMS approach
Try Omnisend today
Wix eCommerce review: Summary
Wix eCommerce is an all-in-one platform
for building and managing an online store.
The platform is easy to use, with comprehensive
and intuitive tools for operating an effective online
store. This Wix eCommerce review highlights its
core features and pricing.

Visit Wix

Comprehensive Wix review 2023
Website builder: ★★★★★
Product management: ★★★★☆
Payment processing: ★★★★★
Analytics and reporting: ★★★★☆
App market: ★★★★★
Security: ★★★★★

Wix eCommerce pros and cons
Wix eCommerce has various features that are beneficial to merchants. However, the platform also has some limitations.
In this section, we'll discuss Wix eCommerce pros and cons of using the Wix eCommerce platform. Let's explore both aspects together.
Pros
User-friendly interface: Wix's interface is straightforward and intuitive. It's ideal for both beginners and professionals.
Extensive customization: There's a wealth of templates and design options that you can customize to fit your needs.
Comprehensive tools: Wix eCommerce offers a broad suite of tools for effectively building and managing an online store.
Robust app market: Wix provides users access to an extensive marketplace of applications. This feature improves the overall performance and facilitates seamless integration for users.
Reliable customer support: Wix provides excellent customer support by troubleshooting and ensuring an optimal user experience.
Cons
Scalability limits: Wix might lack certain advanced functionalities for larger enterprises.
Pricing concerns: Some may find Wix's pricing higher than desired. In such cases, exploring Wix alternatives might be the best bet.
User opinions about Wix eCommerce
User feedback is crucial when assessing the performance of an electronic commerce platform. The following segment of our Wix eCommerce review centers on user feedback.
The following are actual comments from actual users on Trustpilot.
"Wix services have been a huge help designing my first e-store. From the tutorials to chatbots and live chats with experts, all of our issues have been addressed promptly and thoroughly. Our store is looking and functioning great, just a few days from launch. We are also looking forward to using the Editor X platform for a relaunch in the future, as their templates look amazing. Thank you!" – J. Carver
"I just started my online store, did some research on what service I would use for my store, and decided on wix.com because I would design my own website but would have help available if needed. Wix has exceptional customer service, reasonable pricing, and several free apps for your sight. The processing fees are comparable to others as well. I would HIGHLY recommend Wix." – Demita Jones,
"My customer service rep went above and beyond to help me complete my e-commerce store. I previously used another company for my website, and I was so relieved to know WIX was the better choice. The online live chat support saved my day!" – Beth Ann
The testimonials above spotlight the intuitiveness of Wix eCommerce's design tools. Customers also commend the platform's exceptional customer support. Pricing is another strong point, noted for being competitive.
These reviews underline the platform's appeal to newcomers and those switching from other services.
Wix eCommerce pricing and plans
Choosing the right ecommerce platform involves knowing the costs. This part of the Wix eCommerce review focuses on the platform's pricing and plans. We'll detail these costs to help you match them with your business needs and budget.
In this next section, we'll examine the essential components necessary for establishing a robust online presence with Wix eCommerce.
Overview of available plans and pricing
Wix eCommerce offers a range of plans to cater to different business sizes and needs. There's also a free trial, so businesses can test the waters before committing financially.
This segment of our Wix eCommerce review will provide a detailed breakdown of each available plan. This will guide you in selecting the best option for your online store.
1. Free trial and basic plan
Wix's free trial allows users to experience and evaluate the numerous features and functionalities of the platform. Although the features available with the free trial are limited, you can still use them to create a functioning website.
Wix's free trial gives you access to the following:
Free templates
Drag-and-drop editor
500MB storage
500MB bandwidth
Wix subdomain (e.g., username.wixsite.com/sitename)
Free SSL certificate
Basic SEO tools
Limited support
The use of a domain name can't be done under the free plan, and Wix enables advertisements on your website.
2. Premium plans
When you're ready to scale up, Wix eCommerce presents several premium plans:
Business Basic: This plan costs $17/month and has 20 GB of storage and five hours of video. There are no Wix ads, and you can connect a custom domain.
Business Unlimited: For $25/month, you get all the basic features, including 35 GB of storage, 10 hours of video, and professional logo creation tools.
Business VIP: At $35/month, the VIP plan offers priority support. You also get unlimited video hours and 50 GB of storage.
Below are some factors to help you determine the most suitable plan for your needs.
Free basic plan: This plan is excellent for novices who want to get acquainted with the platform and establish a basic online presence.
Business Basic: This plan is a great starting point for small to mid-sized brands. It offers essential tools for a professional look and customer reach.
Business Unlimited: This plan is ideal for expanding businesses with more storage needs and marketing tools. The additional storage and video hours can significantly increase user engagement.
Business VIP: : This plan is ideal for larger businesses or those with rapid growth prospects. The Business VIP plan gives you access to a full range of Wix features and priority support. Wix resolves concerns quickly to enable your company to run smoothly.
In each case, consider your current needs and future goals. Wix eCommerce plans offer the flexibility to scale up as your business grows, ensuring that your ecommerce platform grows with you.
Comparison with other ecommerce platforms
Evaluating how Wix eCommerce stacks up against its competitors' pricing is crucial. In the next section, we provide a concise comparison of Wix and other ecommerce platforms.
1. Shopify
Compared to Wix, the cost of Shopify's plans increases as you add more features or apps. You can scale up your business with Shopify's plans, but the additional costs can accumulate quickly as your store grows. Wix, on the other hand, offers a more inclusive starting package.
2. WooCommerce
WooCommerce itself is a free plugin, but the total cost can quickly surpass that of Wix. WooCommerce's costs increase when you factor in hosting, themes, and plugins.
Compared to WooCommerce, Wix's all-in-one pricing structure is predictable.
3. BigCommerce
BigCommerce's pricing is designed for larger operations. It's ideal for those needing more extensive built-in features from the onset.
However, for similar features, BigCommerce's plans can be more expensive than Wix's. The difference in cost becomes more apparent when comparing the entry-level plans of both platforms.
In terms of price, Wix eCommerce distinguishes itself as a cost-effective and transparent alternative. Businesses within the "small and medium" size range will benefit from Wix's extensive features.
Wix eCommerce features
Wix eCommerce offers a comprehensive range of features specifically tailored to create a robust online store. The platform provides various solutions catering to different elements of online selling, including product display and payment processing.
Our Wix eCommerce review will be incomplete without an in-depth feature analysis. In the following section, we examine many key features of Wix eCommerce.
Is Wix eCommerce easy to use?
Wix eCommerce stands out for its straightforward online store creation and management approach. Users with varying degrees of proficiency can use it. However, it's more beneficial to those without coding knowledge.
The following factors contribute to Wix eCommerce's ease of use:
Drag-and-drop interface: The platform's core is its intuitive editor, which allows users to place elements anywhere on their site easily.
Templates and design options: There's a vast library of templates to enable users to choose and customize designs to fit their brand.
Guided setup: Wix offers a step-by-step setup process to assist users in building their store.
Learning resources: There are many tutorials, articles, and videos to help users get started and optimize their stores.
Customer support: Wix offers active customer service, including live chat and phone support.
Community forums: Users can seek advice and share experiences with other Wix store owners.
Wix has reduced the learning curve with its well-designed user interface and extensive support resources. As a result, users can quickly learn to navigate the platform and take advantage of its features as intended.
Product management
Product management is a critical aspect of any ecommerce platform. Wix eCommerce offers a comprehensive set of tools to streamline this process.
The key features that enable efficient product management include:
Catalog management: Users can easily upload products, create collections, and customize product pages. The drag-and-drop functionality makes arranging products and crafting detailed and attractive product pages simple.
Product options and variants: Wix supports multiple product options, including size, color, and material. Each variant can have its own price and stock-keeping unit (SKU) for detailed product offerings.
Inventory management: The platform provides real-time inventory tracking. Users receive notifications for low stock. This helps maintain adequate inventory levels and enables efficient management of product availability.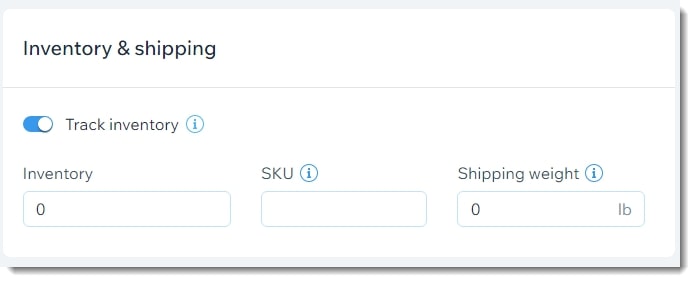 Digital products: Wix enables the sale of non-physical goods like digital products, such as ebooks, music, and software. It secures and automates delivery to customers after every purchase.
The goal of these tools is to make product management easier and faster. They cater to the diverse needs of various ecommerce businesses.
Payment processing
The integration of payment processing is an essential element within the framework of Wix eCommerce. It facilitates seamless and protected financial transactions for both the merchant and the customer.
Wix offers various useful features for payment processing, including:
Multiple payment methods: Wix eCommerce supports different payment options that cater to a global customer base. This includes major credit cards, PayPal, and other well-known payment gateways.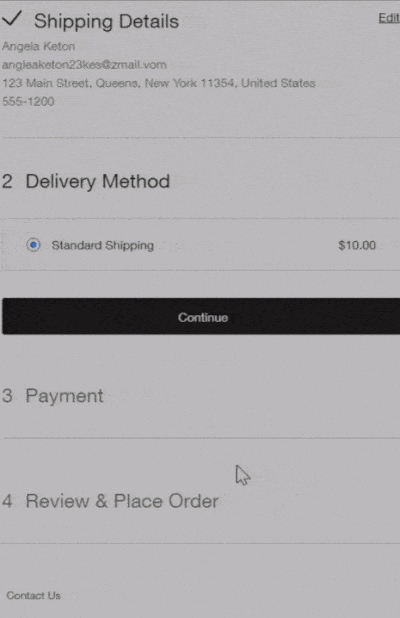 Secure payments: Security is a top priority for Wix. Therefore, it protects transactions with SSL (Secure Socket Layer) encryption to keep customer data safe and help build trust with buyers.
Automatic tax calculation: Wix can automatically calculate and apply the correct sales tax, adjusting it based on the customer's location. This simplifies tax compliance for merchants.
Currency and language support: Wix enhances the customer experience through localization. Merchants can display prices in multiple local currencies and translate them into various languages to expand their market reach.
Wix eCommerce's payment processing simplifies checkout and improves the customer's shopping experience. It also streamlines global ecommerce operations for businesses.
Shipping and fulfillment
Wix eCommerce makes it easier to send and complete orders. The platform's most notable features are as follows:
Customizable shipping options: Merchants can configure shipping rules based on weight, price, and destination. This flexibility allows for custom delivery options to meet various customer needs.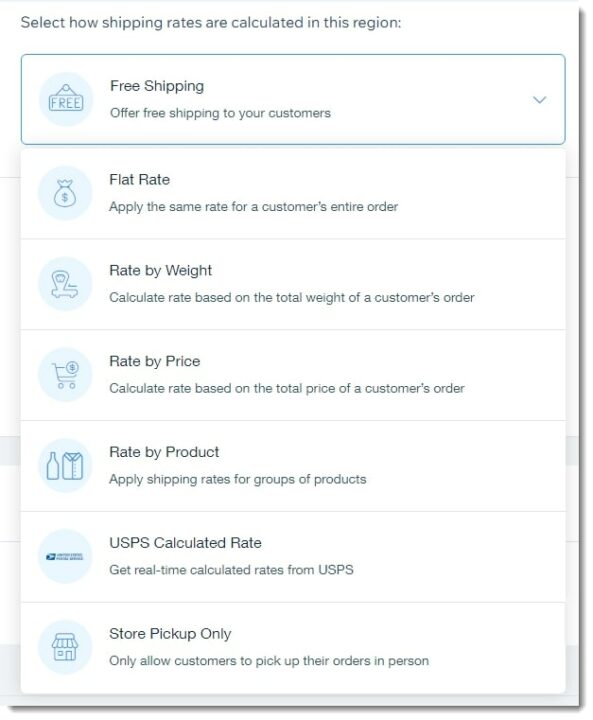 Real-time shipping rates: Wix integrates with major shipping carriers, such as USPS, UPS, and FedEx. This provides customers with accurate, real-time shipping rates during checkout.
Order tracking: Wix eCommerce enables automatic updates for order tracking. Customers receive shipping confirmation emails. This enhances the post-purchase experience and reduces customer service queries.
Dropshipping integration: Wix offers integration with dropshipping providers for those without an inventory. You can easily add products to the store for hassle-free order fulfillment directly from the supplier.
Through these features, Wix eCommerce establishes a robust shipping and fulfillment framework. It streamlines operations for merchants and improves customer satisfaction.
Marketing tools
Wix eCommerce is equipped with a suite of marketing tools. These tools help store owners reach a wider audience. They also help merchants promote their products effectively.
Wix eCommerce provides many essential marketing tools, such as:
Email marketing: Wix email marketing tools enable you to create and dispatch newsletters, as well as send promotional emails and automated campaigns. These robust features significantly enhance the overall Wix email marketing experience.
Social media integration: Wix stores can link to various social media platforms. This enables merchants to sell products directly through their social profiles. It also helps them capitalize on their social media presence.
Discounts and coupons: Merchants can easily create and manage discounts and coupons. These serve as a powerful incentive for customers to make purchases.
SEO tools: Wix offers search engine optimization tools to improve your store's online visibility. These include customizable URLs, meta titles, and meta descriptions.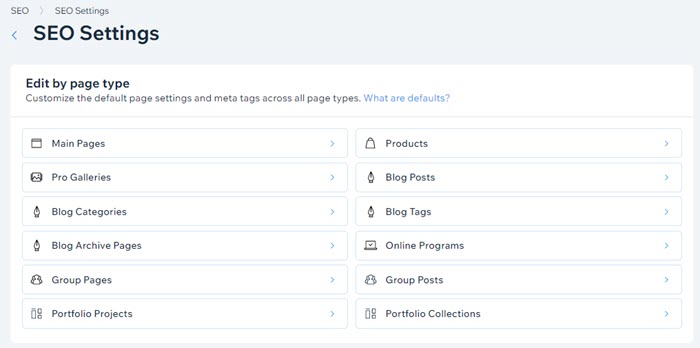 Streamline your Wix bookings with Omnisend. Automate your booking emails and SMS for a more efficient workflow.
Get started today
Analytics and reporting
Wix eCommerce provides a robust analytics and reporting framework, such as:
Sales analytics: Wix enables monitoring of sales trends and tracking revenue. It provides insights into purchasing patterns with detailed analytics and reports.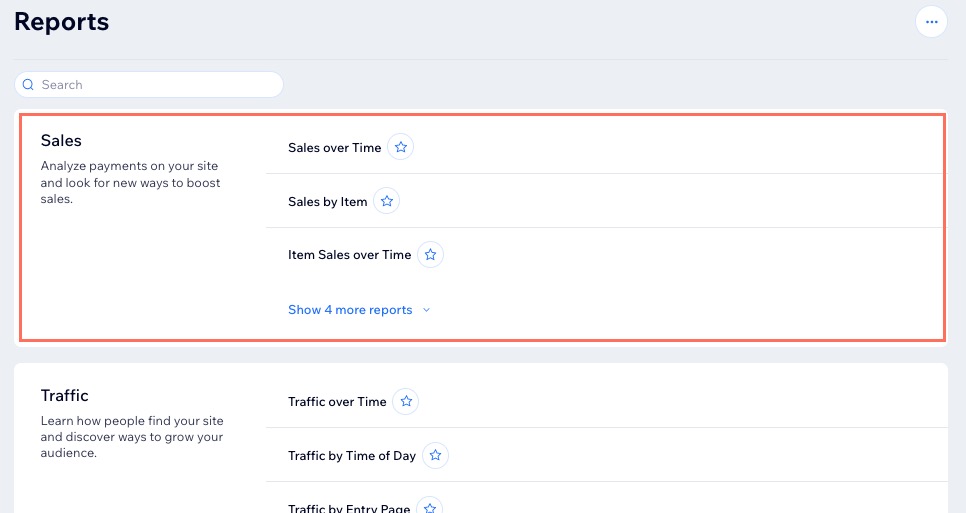 Customer insights: The platform analyzes customer behavior and preferences and tailors the shopping experience to individual needs.
Inventory reports: Wix provides inventory reports to keep track of stock levels and sales. This ensures proactive management of inventory.
Marketing analytics: The analytics tools evaluate marketing efforts and offer insights that help you adjust strategy to suit your needs.
These analytical tools are necessary to make well-informed decisions and can significantly affect your online store's growth and success.
Mobile management
Wix eCommerce knows how important it is for apps to work on mobile devices. Hence, it incorporates mobile-centric features, such as:
Mobile app: Store owners can manage their business on the go with the Wix mobile app. It offers full store management from any mobile device.
Mobile-optimized store: Wix automatically optimizes its stores for mobile devices. This ensures a good look and smooth functionality for customers on smartphones and tablets. It also makes your store easily accessible when you run SMS marketing promotions.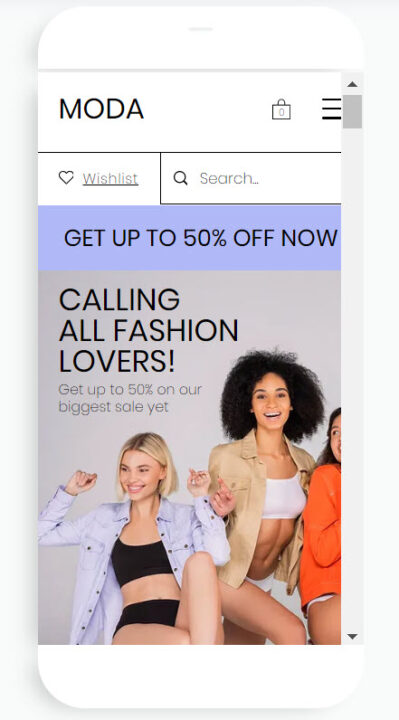 Mobile payments: Wix supports mobile commerce by accepting mobile payments. This is crucial for serving the mobile shopper demographic.
Support and resources
Wix eCommerce provides merchants on the platform with support and resources, including the following:
Customer support: Wix offers robust customer support via email, phone calls, or live chat. This ensures assistance is available when needed.
Community forum: Wix hosts a dedicated community forum where users can connect, share insights, and find solutions to common problems.
Knowledge base: Wix provides a comprehensive knowledge base, including articles, guides, and how-tos. These resources cover the essentials of setting up and managing a Wix store.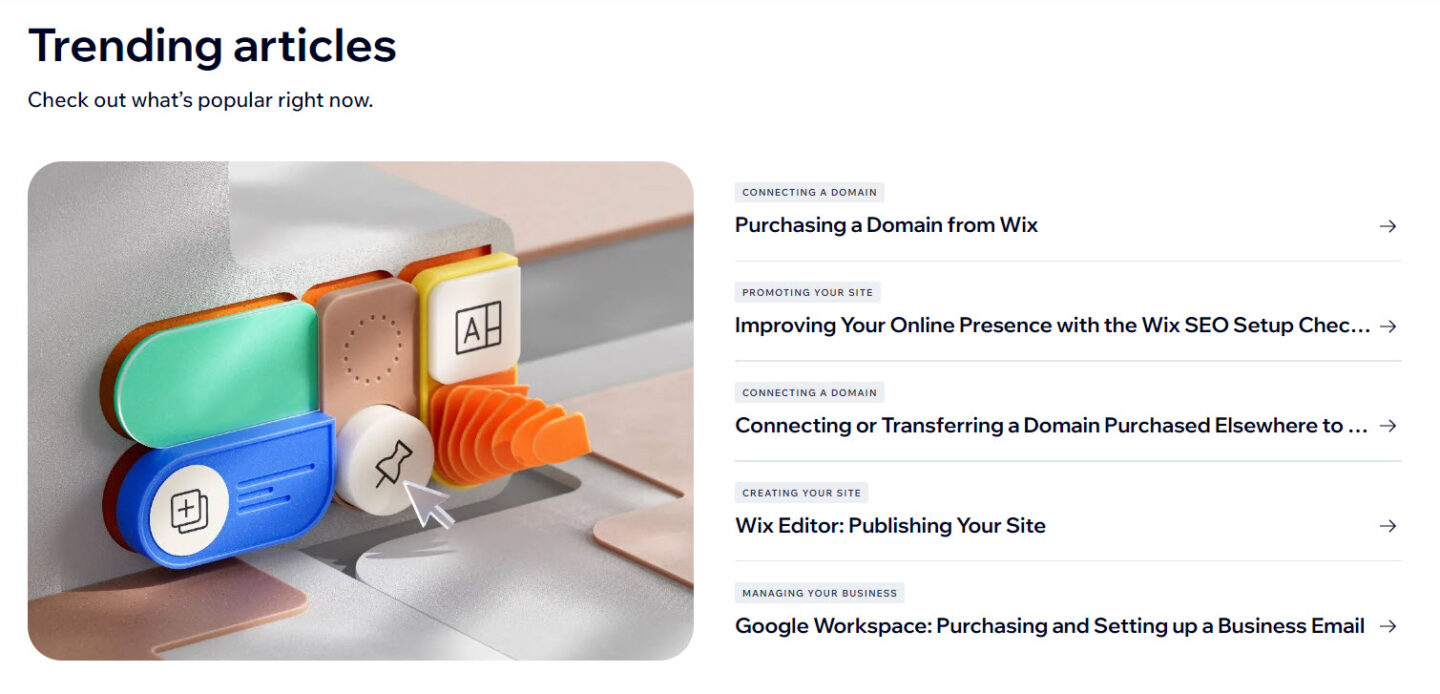 Wix eCommerce templates
Wix eCommerce provides a wide range of customizable templates and design options. This makes your online store functional and aesthetically pleasing, aligning with your brand's visual identity.
Here is an overview of what you can expect from Wix eCommerce templates:
Variety of designs: Wix offers diverse ecommerce templates that cater to different industries and styles.

Customization: Wix's templates are the foundation for creating your website. You can customize nearly every component to align with your brand's aesthetic.
Feature integration: Templates include built-in features. These encompass product galleries, shopping cart integration, and wish lists. These features improve the customers' browsing and shopping experience.
Responsive design: All templates are responsive, ensuring your store looks appealing on desktops and mobile devices.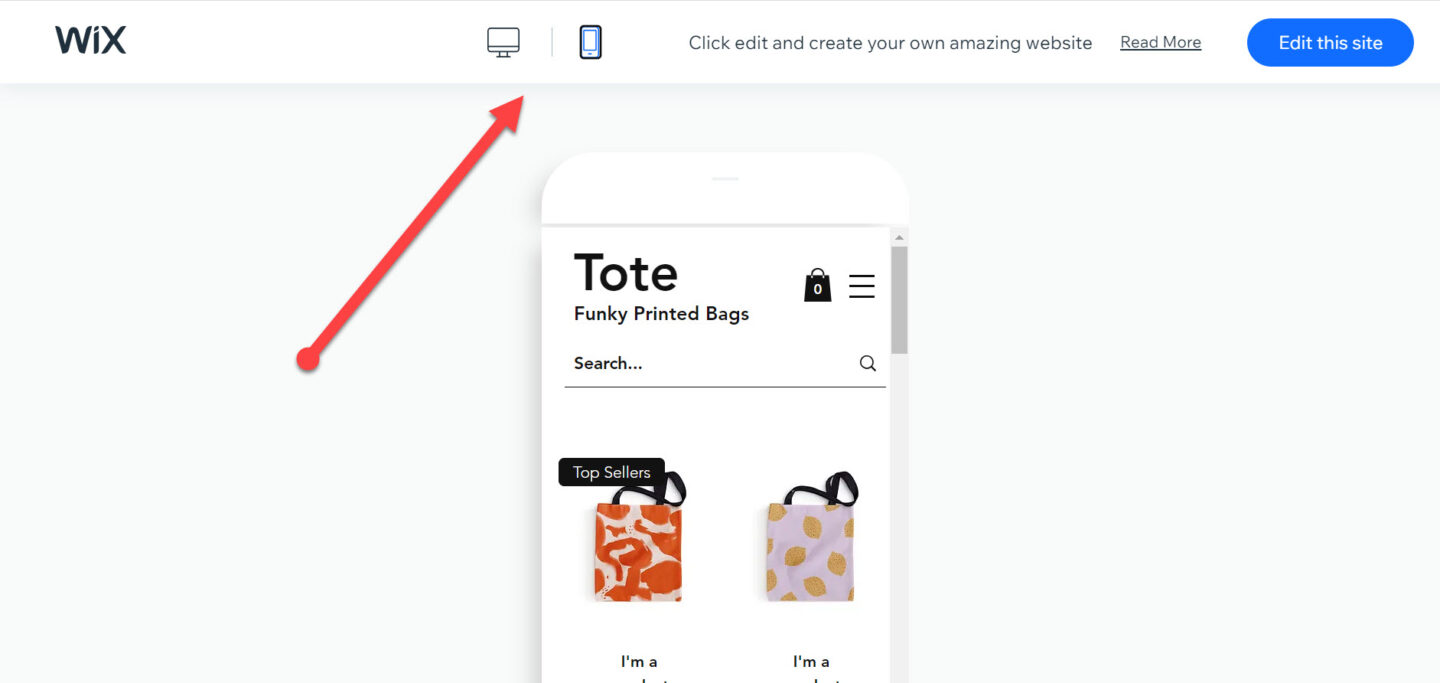 Regular updates: Wix regularly improves its design capabilities by introducing new templates and making improvements to existing ones.
Wix eCommerce offers a wide range of templates tailored for online stores. This helps merchants quickly launch online stores that are both functional and attractive.
Omnisend integration with Wix
In this section of our Wix eCommerce review, we focus on the integration of Omnisend. Omnisend is a well-known marketing automation platform. Its integration with Wix eCommerce enhances Wix's existing marketing tools.
Here's an overview of Omnisend integration with Wix:
Ease of integration: Linking Omnisend with a Wix eCommerce store is straightforward. Users can add Omnisend through the Wix app market.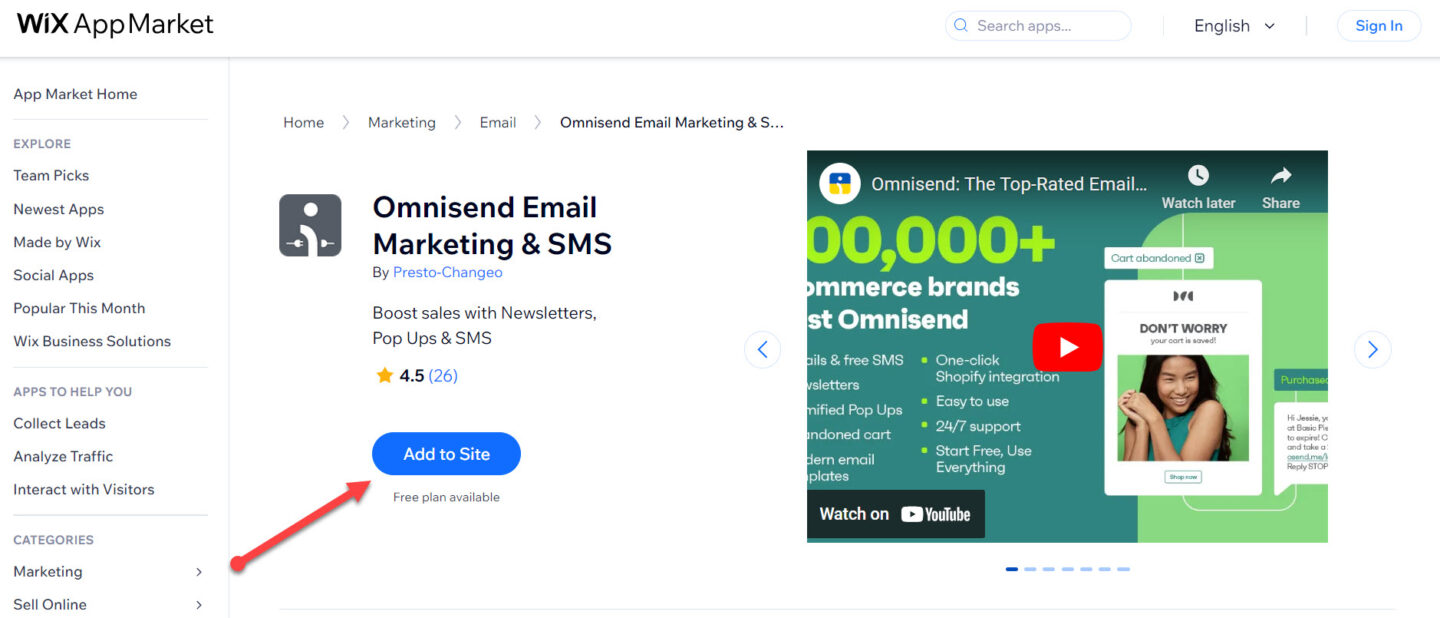 Email marketing: Omnisend is one of the best Wix apps for ecommerce email marketing. The integration allows you to create targeted email campaigns and automated sequences. It also enables detailed tracking of email performance within the Wix dashboard.
Multi-channel marketing: Omnisend integrates multi-channel marketing with Wix eCommerce. It combines email, SMS, and push notifications, providing a unified marketing strategy across various platforms.
Customer segmentation: Omnisend uses extensive segmentation techniques to customize and personalize messages for Wix eCommerce users. Personalized messages and offers ensure customers receive relevant content. This improves engagement and conversion rates.
Reporting and analytics: Omnisend provides in-depth reporting and analytics that inform, data-driven decision-making. These tools help Wix eCommerce merchants understand their marketing performance.
User reviews and feedback: Users complement the integration, particularly its user-friendly interface. They also like how it improves Wix stores' marketing options.

Conclusion:
This Wix eCommerce review has highlighted the platform's two greatest strengths: its ease of use and features. Wix stands out because of its user-friendly interface and extensive library of ready-to-use templates.
It has received a lot of praise for adding Omnisend to its list of marketing tools.
However, some users are concerned about the pricing and limits for larger stores. Notwithstanding, Wix excels in product and inventory management, analytics, and mobile responsiveness.
Wix eCommerce is an excellent platform for managing an ecommerce store. Its tools are suitable for beginners and those looking to scale. In short, Wix eCommerce is recommended for building beautiful and high-converting online stores.
Take your marketing to the next level! Sign up for Omnisend and unlock the power of emails + SMS for your business
Register now
FAQ
1. Is Wix good for eCommerce?
Yes, Wix suits small to medium-sized businesses well. It has a wide range of user-friendly features.
2. How much is Wix eCommerce?
The Wix eCommerce paid plans are:
Business Basic: $17/month
Business Unlimited: $25/month
Business VIP: $35/month
3. What is the downside of Wix?
The comprehensive features offered by Wix come at a very high cost, which may not be suitable for larger businesses requiring advanced tools.
4. Which ecommerce store is better: Wix or Shopify?
The choice between Wix or Shopify depends on your specific requirements or preferences. Both ecommerce stores are essentially different in the following ways:
Wix
Ideal for beginners and small businesses
Offers easy drag-and-drop functionality
Great for basic online store needs
Shopify
Better suited for large-scale ecommerce operations
Offers more advanced features and integrations
Ideal for businesses requiring extensive ecommerce tools
5. Can you integrate Wix eCommerce with other platforms, like Shopify?
Wix eCommerce is often not compatible with competing platforms like Shopify. However, you can use third-party apps to link certain features together.
6. What size business is Wix eCommerce best for?
Wix eCommerce is ideal for small to medium businesses. It offers extensive features to meet their needs and budget.
related features
Want more sales?
Omnisend has everything you need to succeed.
Start free now
No Credit Card needed.