Drive sales on autopilot with ecommerce-focused features
See Features
Reading Time:
11
minutes
Looking for the best Wix alternatives but not sure which one to go with?
We've got you covered.
Getting the best website builder for your business is one of the most important decisions you have to make as an entrepreneur.
The growth and profitability of your business are significantly dependent on the platform on which you choose to maintain your web presence. They're also dependent on the types of ecommerce platforms you leverage to promote your business.
So which are the best Wix alternatives?
Let's find out.
Why would you consider a Wix alternative?
Wix is an ideal website builder as it offers a massive template library. With its drag-and-drop functions, you can have a website running in virtually no time. Moreover, you don't need significant investment to get started.
Wix has a user-friendly backend interface, and all the tools are a click away.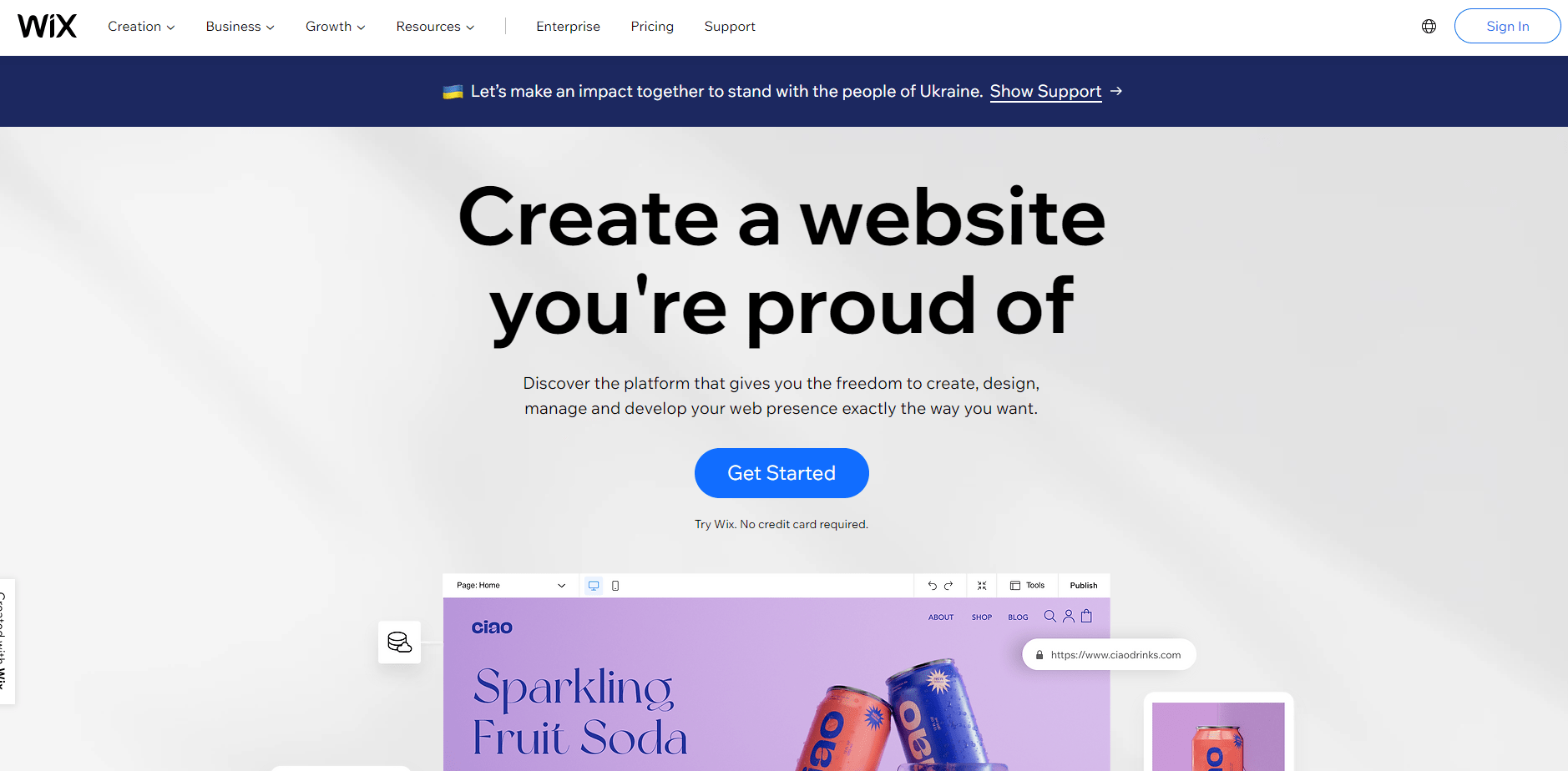 It also gives you guidelines and tools to customize the site to your liking. So, the end product is appealing and will represent your brand according to your preferences.
What's more?
Wix has simplified web design for people with no prior web experience design. As much as Wix is a pretty decent web builder, it has its shortcomings. For instance, many editing options aren't straightforward and can intimidate first-time users.
Wix is also one of the most expensive web builders as the cheapest package costs $14 per month. Moreover, you can't change templates easily. So, after choosing a template, you can only make simple changes, but can't choose a new one with ease.
Wix, however, has many platforms under its wings. For instance, its vibrant email marketing tool and ecommerce tools are some of the add-ons the web builder offers.
Considering its blind spots, you may be better off considering some Wix alternatives. This article will look at the five best alternatives to Wix.
5 Best Wix alternatives you need to know
Here are the best Wix alternatives you should consider using in 2022.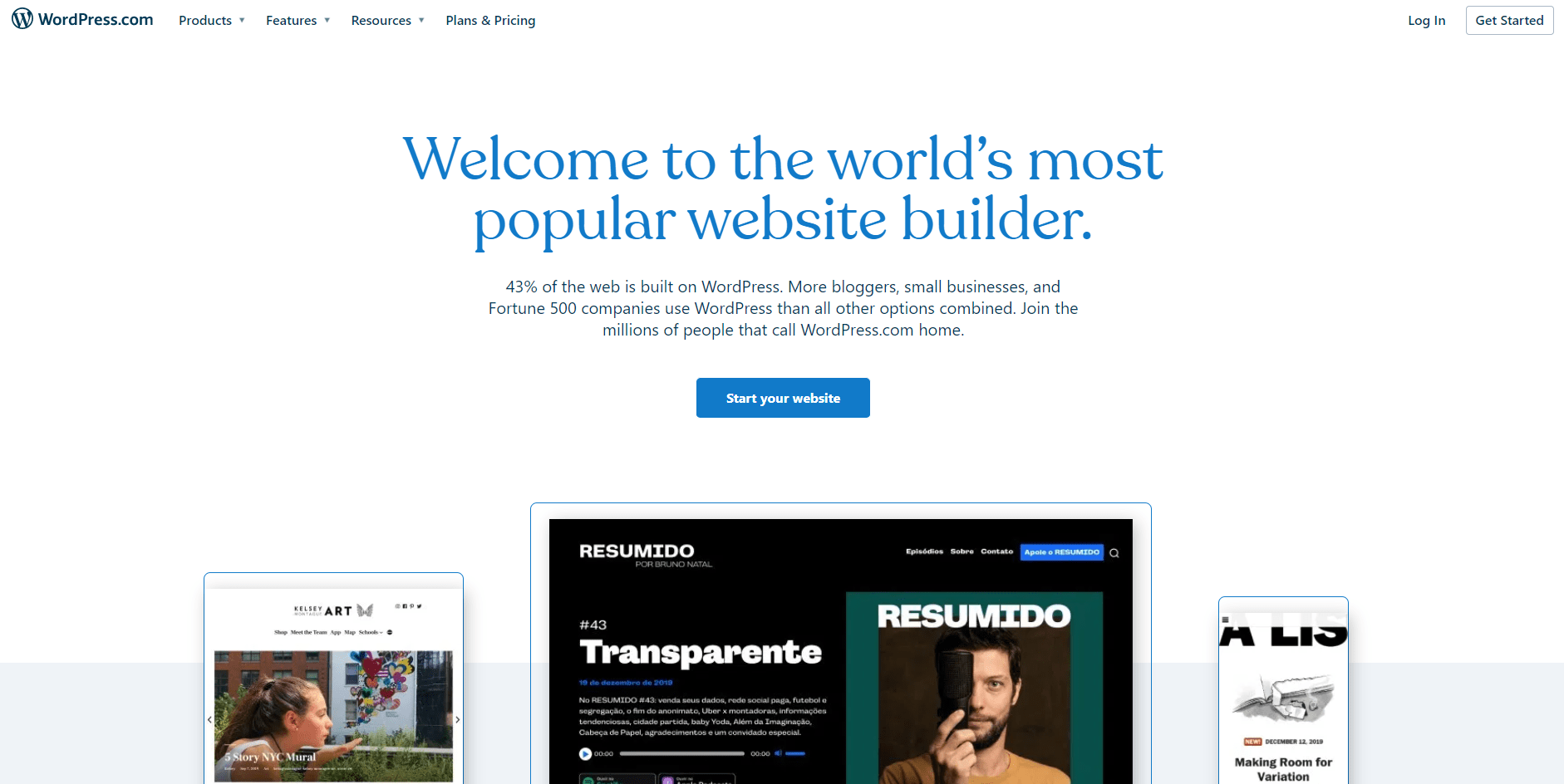 Founded in 2003, WordPress is the most renowned blogging platform and one of the best Wix alternatives. It is one of the largest CMS on the market powering over 43% of websites on the internet.
When choosing a platform to build your website with, we recommend WordPress. It can be an excellent alternative to Wix in design and usability. WordPress has set itself apart from its competitors by having a flexible design that you can have complete control over.
Some of these features that set the WordPress apart from Wix and its competitors include;
Simplicity: WordPress's design simplifies your website building process. Moreover, it makes publishing prompt and easy.
Flexibility: With WordPress, you can build any website, from a personal blog and photoblog to a business website.
Publishing tools: WordPress, unlike Wix, comes with powerful publishing tools that are very easy to use even for people without website management knowledge.
Easy media management: When it comes to publishing your content on WordPress. You can insert media and format it at the click of a button.
User management: With WordPress, you can choose who requires access to your website. You can have administrators who manage the site, editors, authors, and contributors who can write content.
Extend with plugins: WordPress has numerous features suitable for every user. However, you can extend its functionality with the use of plugins.
Now let's look at the pros and cons of WordPress as a website builder.
Pros of WordPress
User-friendly: WordPress is a great content management system and was conceived as a blogging platform. It allows the admin to navigate the backend of the site, edit easily and upload new content without website management knowledge.
Plugins: WordPress users have access to over 59,000 free and paid plugins at their disposal. These plugins give you the functionality that you need to customize your site. For example, you can use a plugin like SeedProd to easily create high-converting landing pages and sales funnels for your website. You can even use it to build a custom WordPress theme, no coding required. This has given WordPress an upper hand against competitors like Wix.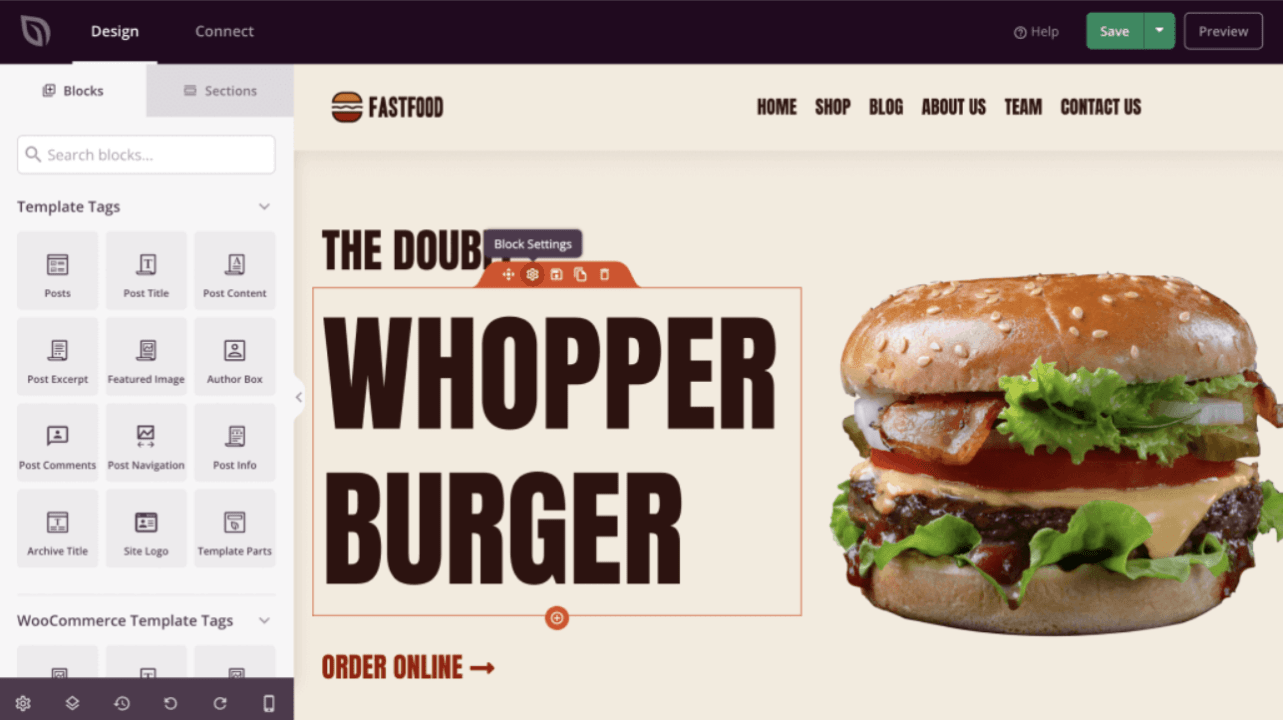 SEO: WordPress has taken the significance of SEO seriously and helps you create XML sitemaps with ease. There are numerous plugins that can help you with SEO too. WordPress is perhaps the best website builder when it comes to SEO optimization.
Responsive Themes: WordPress comes with various themes that will help you represent your brand on your website. With the increase in the use of mobile devices, having a mobile-friendly site is imperative. WordPress has reliable and free themes that are mobile-friendly. You can also buy paid WordPress themes for better functionality.

Open-source: WordPress is open-source software, and programmers can share related codes online to extend its functionality. This saves development costs and time. The open-source nature allows third parties to come up with WordPress plugins, which, in turn, simplify website development on WordPress, making it one of the best Wix alternatives.
Cons of WordPress
Updates: For improved functionality and security of your site, WordPress releases important updates. These updates can be a nuisance, especially for the premium WordPress themes. Sometimes they cause minor problems that may require you to cycle back to an older WordPress version.
Vulnerability: If you haven't protected your WordPress website well, it can be vulnerable to cyberattacks. Therefore, it's crucial to have good knowledge when choosing plugins and themes. These third-party plugins can be potential access points for hackers.
Speed: Some of the themes in WordPress may contain generic code that will decrease the loading speed of your site. This could potentially impact your website's SEO and overall experience.
Customization: When it comes to customization of WordPress, much like Wix, it can have its shortcomings. Sometimes, you may not be able to customize the site design if you do not have coding experience.
Pricing: When it comes to pricing, WordPress has something for everyone. Their plans are affordable and flexible. You can pay monthly or annually, depending on your preference and package. They have a personal plan for those starting, and you can choose another plan as you continue with your website creation.
Pricing
Personal plan: $4/month
Premium plan: $8/month
Business plan: $25/month
Ecommerce plan: $45/month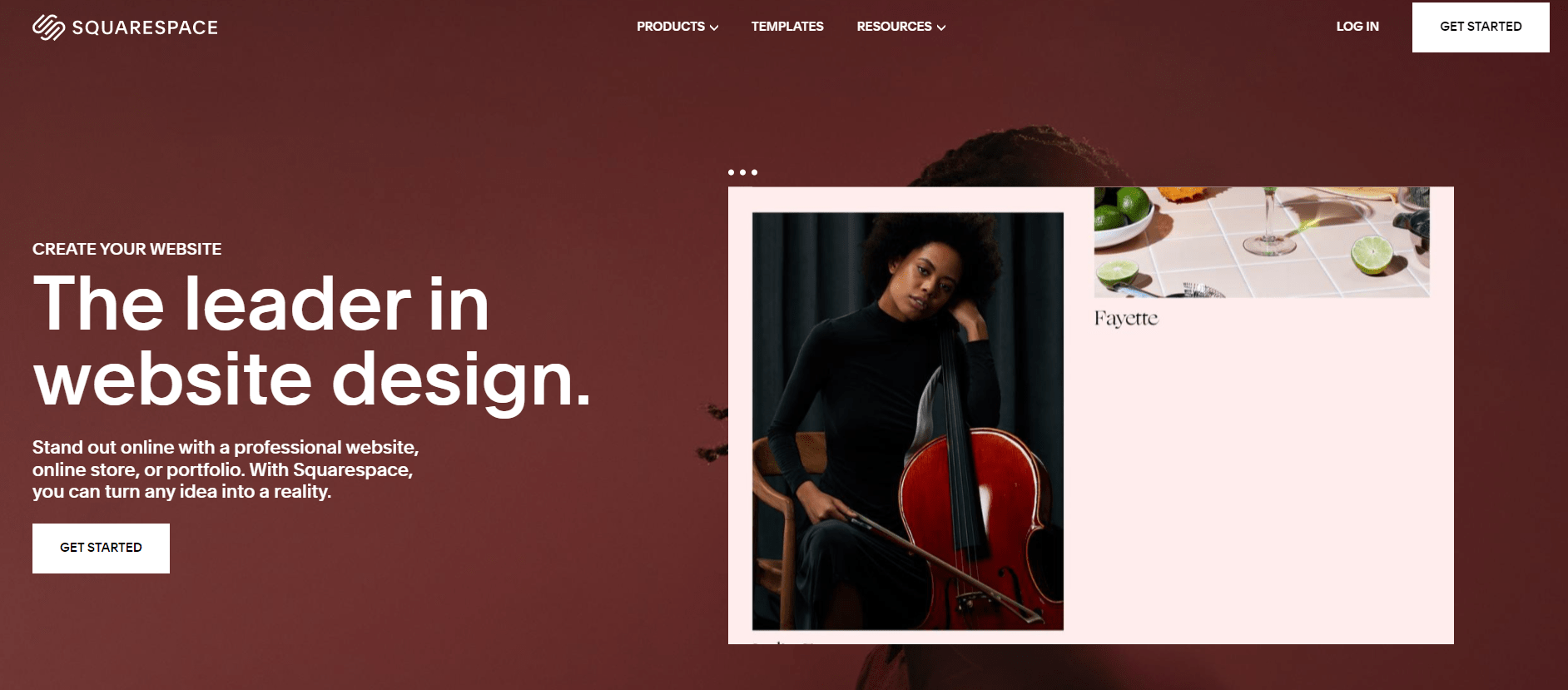 Founded in 2004, Squarespace is a website building and hosting platform. Compared to Wix and other alternatives, Squarespace has features that allow you to use pre-built website templates to create your website.
Squarespace has become immensely popular as a website builder in the recent past. Thanks to its comprehensive marketing strategies and good finished products, many people have gained trust in Squarespace compared to other Wix alternatives in the market. With over 2.8 million websites, Squarespace takes 14% of the hosted website builder market share.
Is Squarespace a better alternative to Wix, you may ask?
Wix may have more features than Squarespace. But Squarespace tends to do better with its available features and offers integrations with other platforms.
With Squarespace, you have better templates that are easier to customize.
Let us look at the advantages and disadvantages of having Squarespace as an alternative to Wix.
Pros of Squarespace
Many templates: Squarespace has a variety of templates on offer that you can easily publish post customization. It also lets you upload your design, thus giving you more creative freedom.
Easy template modification: You can easily customize your themes by just switching the prevailing photographs and text with your images, and you will have your site live in no time. Squarespace's design allows most templates to keep the fonts and other elements aligned even after you've switched the images.
All-in-one platform: When working with Squarespace, you have everything you need in the builder, unlike other Wix alternatives. You won't have to think about plugins, apps, widgets, or website analytics, and everything is already built-in. Therefore, you can use and troubleshoot the website quickly if a problem occurs.
Easy to use backend: The Squarespace backend was designed with the ordinary person in mind. While Wix provides two options for website creation, Wix ADI and Wix Editor, Squarespace gives you one easy option to use. You do not need to have prior knowledge of coding to use Squarespace and that's why it's one of the best Wix alternatives.
Bundled approach: One thing that sets Squarespace apart from Wix and other Wix alternatives is its availability as a bundle. Thus, when you choose Squarespace, you will automatically get backups and redundancy for your site.
Cons of Squarespace
No tele support: Squarespace does not offer phone support. You cannot receive prompt help if you have a problem you need troubleshooting with. However, this Wix alternative does provide a live chat option.
Squarespace is costlier: Unlike other Wix alternatives, Squarespace is a bit expensive as its plans start at $14 per month, and all its plans are meant for single websites.
Lack of support for apps: With Squarespace, you have no support for plugins, extensions, or third-party apps, making it harder for newcomers to create their websites.
It is challenging to add edits: It is easy to add basic content to the Squarespace site. However, the problem will come in when trying to edit the content or add new pages. The process of editing your templates can be daunting and time-consuming, and often frustrating for beginners.
Pricing
Squarespace offers four plans with various features. You can choose the most suitable of the plans depending on your needs.
Personal plan: $14/month
Business plan: $23/month
Basic Commerce plan: $27/month
Advanced Commerce plan: $49/month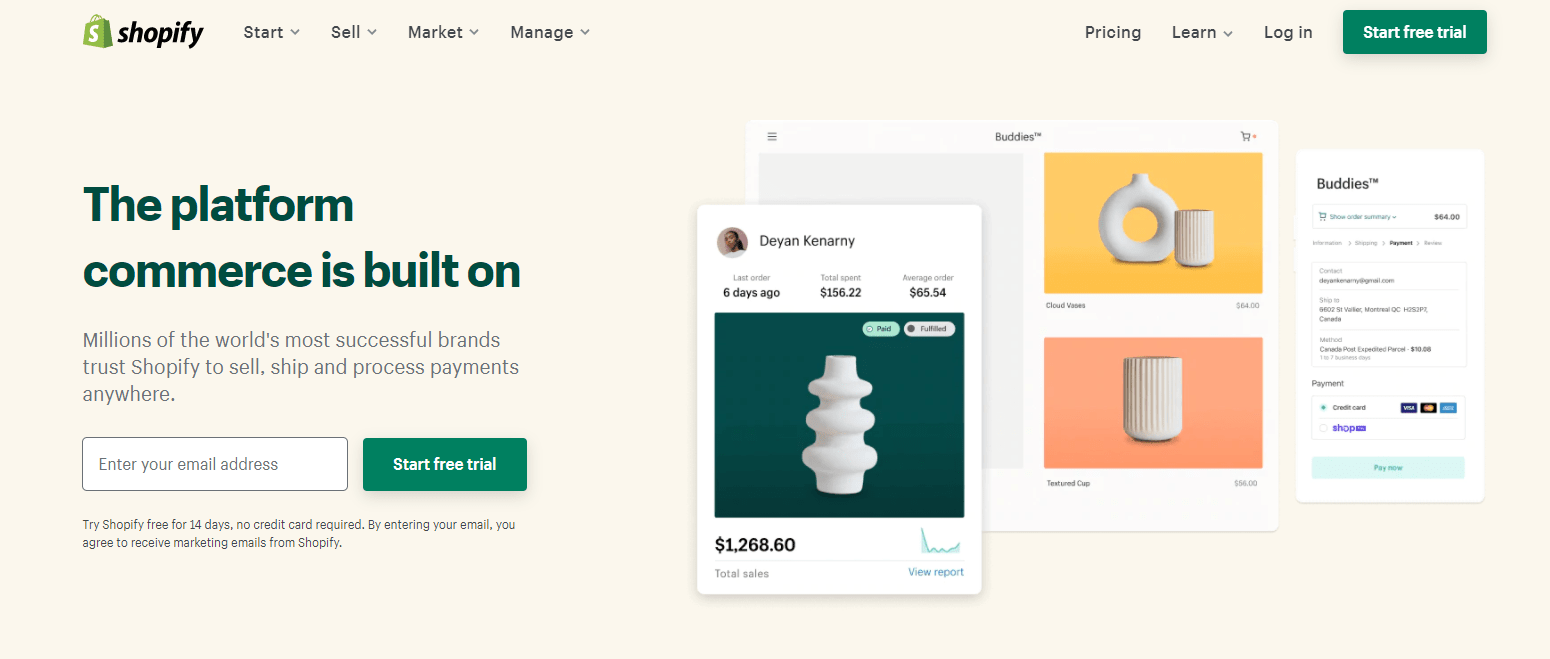 Shopify is an excellent alternative to Wix. It is an all-inclusive ecommerce website builder that anyone can use to build a professional online store.
Shopify has some intriguing first-party features with its ecommerce-centered design and has powerful third-party apps.
It's straightforward to use and learn compared to Wix and other alternatives and is sales-oriented, making it perfect for ecommerce entrepreneurs.
Shopify gives you nine free templates with the basic plan and more templates with the costlier plans.
Like Wix, it has a drag-and-drop feature that allows you to build your website with no design skills.
And the best part?
You can customize most of your website elements within a few clicks. This is perhaps the reason why Shopify is so popular and is one of the best Wix alternatives.
Pros of Shopify
Shopify has a good selection of ecommerce features: With its many features, Shopify makes it easy for you to build your site and customize it to represent your brand.
Sell across many platforms: With Shopify, you can sell across multiple channels, including eBay, Facebook, Amazon, and even Instagram. You can integrate it with many ecommerce stores.
Open-source: Shopify uses an open-source template language—Ruby—to create its themes, thus there are numerous people who can offer support to you when building your website.
Easy to use: Shopify is easy to use for all types of business, no matter the scale of your business.
Cons of Shopify
Some of the cons of Shopify include
Not as easy to use: Shopify is more difficult to use than other Wix alternatives. This can prove to be challenging if you're a newcomer when it comes to website design.
Reliance on apps: Shopify has an overreliance on other apps with just a few built-in features.
High transaction fees: Compared to other Wix competitors, Shopify has high transaction fees with the Advanced Shopify plan costing $299 per month with a 0.5% transaction fee and a credit card fee of 2.4%.
Costlier than it appears: Shopify may appear to be affordable as an ecommerce platform and a Wix alternative. However, when you add up the cost of other apps that you need to buy and install for improving its features, the cost can balloon up soon.
Pricing
With as low as $29 per month, you can launch your ecommerce store and sell online through Shopify.
There are three plans that you can subscribe to with Shopify.
Basic Shopify plan: $29/month (Allows two staff accounts, four warehouse locations, gift cards, discount codes, unlimited products, and multi-language website capabilities, among other features).
Shopify plan: $29/month (Best for growing businesses. It gives reports based on user data and assigns different prices for various locations, and discounts when using carriers like UPS, USPS, and DHL Express. It also offers five staff accounts and unlimited products, among others.)
Advanced plan: $299/month (Ideal for progressive businesses)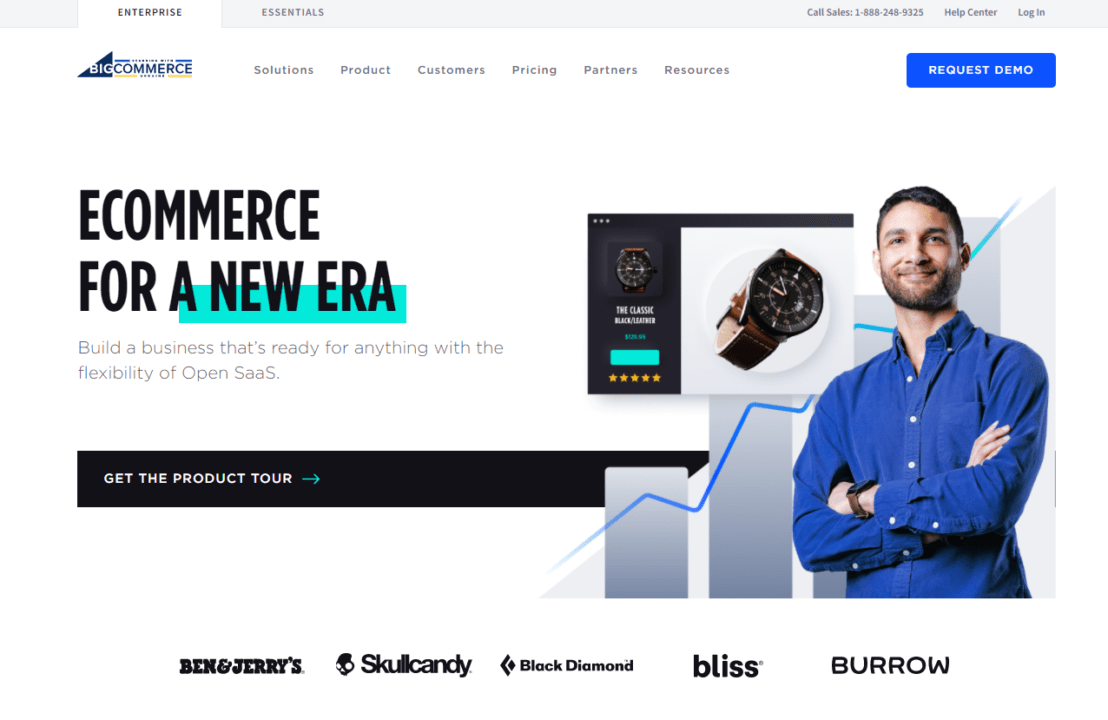 BigCommerce is a leader in the website building market, especially when it comes to ecommerce, and is one of the best Wix alternatives out there.
BigCommerce is an excellent alternative to Wix as it has many built-in sales tools to help you build a powerful ecommerce store. It has incredible features like multi-channel integration and comes with advanced SEO.
With BigCommerce, you have the option of omnichannel automation that allows you to send personalized SMS along with emails. You can easily create numerous automation workflows in minutes using this platform.
You can combine email with SMS and more channels. Hence, this will provide your customers with a personalized omnichannel experience while using a single marketing platform.
And the best part?
Its most-popular automation workflows come pre-built. So, you can set up cart abandonment, welcome, order & shipping confirmation, and more workflows to go live in minutes.
Pros of BigCommerce
Easy to use: You can seamlessly set up your online store on BigCommerce with its drag-and-drop site builder. The powerful ecommerce features make it better than other Wix alternatives for ecommerce stores.
Theme customization: With BigCommerce, unlike Wix, you get a variety of customized themes that offer built-in HTML, CSS, and Javascript, which you can edit to customize them.
Integration: You can import your product inventory into BigCommerce from other sites with ease. You only need a CSV file to import your data into the site. It also offers numerous apps.
Built for ecommerce: One of the biggest advantages of BigCommerce over other Wix alternatives is the fact that it's built for ecommerce stores. This makes it the go-to option if you want to start your online store with features like a cart abandonment strategy.
Cons of BigCommerce
Theme editor: Setting up a site in BigCommerce from scratch can be a bit challenging as compared to Wix.
Newsletter feature: BigCommerce doesn't have a built-in newsletter feature, it's only enabled through add-ons.
Customization: You have to have some experience in HTML and CSS to customize BigCommerce, unlike other Wix alternatives.
Pricing
BigCommerce has four available plans.
Standard plan: $29.95/month
Plus Plan: $79.95/month
Pro Plan: $299.95/month
Enterprise plan: The price of the enterprise plan is available upon request.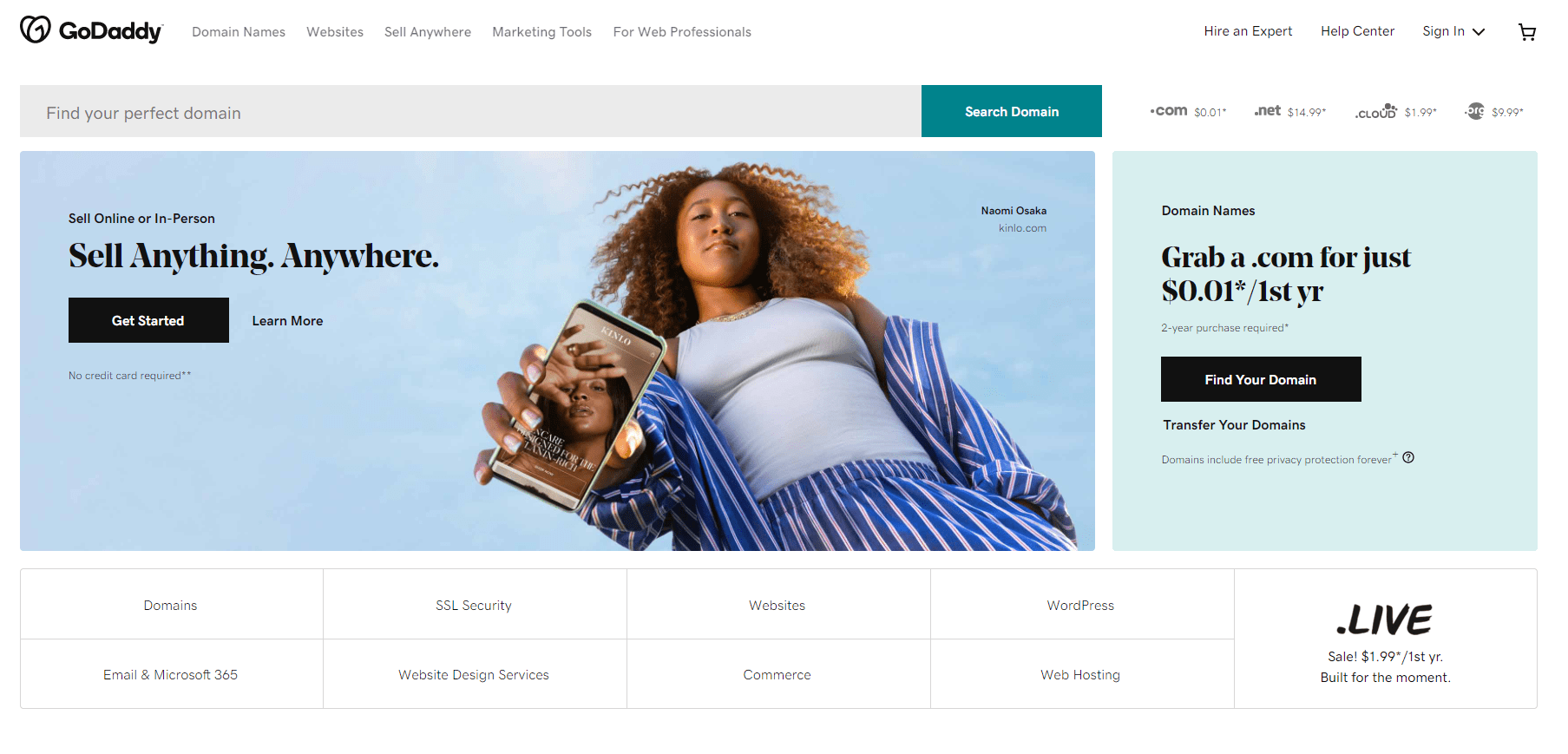 GoDaddy is an affordable website builder, and one of the best Wix alternatives. It's ideal for marketing and offers a selection of over 20 templates.
Try this Wix alternative if you are a business looking to expand your sales but aren't very keen on the designs.
GoDaddy is simple to use and business-oriented.
What's more?
It's also one of the cheapest website builders we have in the market. And this makes it perfect for small businesses that are starting out with limited capital.
Pros of GoDaddy
Easy to use: The major pro for GoDaddy compared to Wix is that it opts for a no-frills approach, which leads to easy web design. It's straightforward to use and does not have exhausting options.
Affordable: GoDaddy's pricing makes it one of the most affordable Wix alternatives.
Integration: One-click WordPress integration available in GoDaddy makes it an excellent alternative to Wix.
Support: GoDaddy customer support is prompt and helpful. They also have a community forum and detailed how-to articles.
Ecommerce support: GoDaddy also offers GoDaddy Payments that let you accept payments on your website, making it great for ecommerce stores. The transaction fees are fairly low too. One of the major advantages of GoDaddy is the fact that it lets you migrate your ecommerce store from another platform with ease. It also offers many features like real-time shipping rates and integrations with Amazon and Etsy.
Cons of GoDaddy
Renewal fees: While GoDaddy is great to start as the plans are affordable, the renewal pricing is quite heavy.
Upsells: GoDaddy offers a lot of upsells due to the lack of features in its basic plans. This can make the checkout process slightly longer.
Basic SEO features: SEO is a must if you want to drive traffic to your website and reach your target audience. This underscores the importance of having powerful SEO features in your web design platform. GoDaddy falls behind other Wix competitors here. It only offers basic features and leaves a lot to be desired.
Pricing
Like most of Wix's competitors, GoDaddy comes with a choice of five plans. The plans are reasonably priced. A free package is also available – there is something for everyone.
Free plan: GoDaddy has a free plan for those wanting to test the waters before making a subscription.
Basic Plan: $6.99/month
Premium Plan: $13.99/month
Commerce plan: $14.99/month
Commerce Plus plan: $29.99/month
Parting Shot
Website building doesn't have to be a challenging task that only professional coders can do. With Wix and its alternatives, you can easily build a business or ecommerce website without any technical know-how.
To choose the best Wix alternative, you need to understand your business's needs and budget. This would help you determine which website builder would be the right one for your business.
Irrespective of the Wix alternative you choose, it's important that you leverage a powerful marketing plugin to promote the website.
An email marketing tool like Omnisend can help here by driving your email and SMS marketing efforts. It's a must-have if you're intending to launch an ecommerce store as it can help with welcome emails, abandoned cart emails, and so much more.
Get started with Omnisend for free here to take your business to the next level.
Get started with Omnisend today & drive sales on autopilot with pre-built automation workflows
Start Free Today
related features
Want more sales?
Omnisend has everything you need to succeed.
Start free now
No Credit Card needed.