Some people love Valentine's Day. Others – don't. But all of us have to admit, this is a good occasion for a sale. Retailers promote it and the customers do not mind to shop cheaper as well. On the contrary, they sweep the shelves like being madly in love!

To realize how huge the V-day has become let's look at some last year statistics.
Thanks FUNDIVO.COM for the statistics.
These numbers tend to grow every year. I haven't found any predictions for 2017, but it seems that the amount of $ spent is going to be huge. From my point of view, it is worth thinking over the love theme sale and send a few of newsletters before Feb 14.
Recently I have analyzed a bunch of V-day newsletters. Some thoughts came to my mind and I would like to share them with you. These are my tips for Valentine's Day 2017.
Tip #1
Think about the purpose of your campaign. Either you want to sell products for Valentine's Day gifts or organize a sale on Valentine's Day because you love your customers. Your newsletter campaign schedule depends on this purpose and the ability to ship fast.  6-7 days before Feb 14 is the best time to launch your campaign, unless your shipping takes longer.
Last year I have received an awesome email offer a day before V-day, but the shipping would take three days. So it was pointless to buy it online and I had to look for other gifts.
Tip #2
Think about the subject line. I wouldn't recommend sending the email with "simple and sincere" subject line "Happy Valentine's Day". Skimming the last year subject lines in my inbox as well as some of Omnisend (previously Soundest) clients, I see that this subject line was the most common among all subject lines. The open rates were not stunning. So this year think over something more original.
Men usually feel difficulties with picking the gifts for their ladies. So you could solve their problems right in the subject line, for example, "Does Valentine need some help? 5 perfect gifts for her". You may also consider including some emojis or expand your subject line idea in the preheader.
Tip #3
It is a nice occasion to send a special email. Include romantic/funny video, cute animated GIF, Gift Box or Scratch Card with a surprise inside. It will create a positive emotion and encourage subscribers to click on the call-to-action button. How to make it right you will find in previous blog post: A Promotional Email. 3 Easy Ways To Make It Highly Engaging
Start a free 14-day trial on Omnisend and you will be able to send a unique Scratch card to your subscribers for free.
Tip #4
Think outside the box. Just imagine, how many emails will be painted in red? Try to pick different colors for your email campaign! The romance could be created with catchy headlines, happy faces, etc.
Here are my favorite tools and photo stocks that make my life easier. They probably can help you as well:
Also, don't forget to try out new email backgrounds available on Omnisend!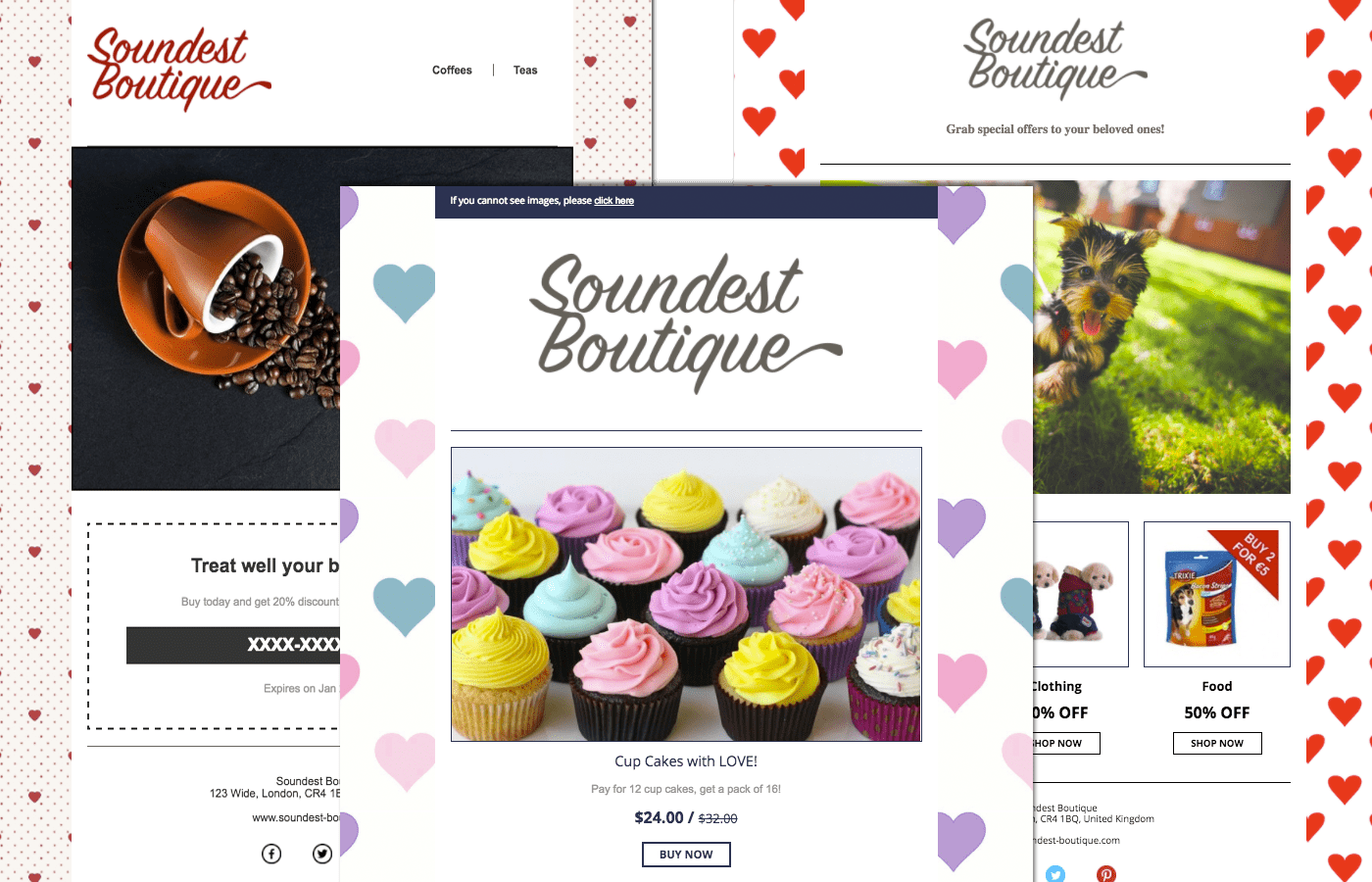 Tip #5
The Feb 14 have not to be all "candy and kisses". You can offer your subscribers to treat themselves, their dogs, and other beloved ones. An interesting fact is that Americans spend more than $700 million on Valentine's Day gifts for their pets. So the gift ideas for the four-legged friends should be also considered.
Tip #6
Use social media to help your Valentine's email campaign. Update previous or create a new signup page to capture new leads for your campaign. Add to them some promising messages and promote on social media.
Tip #7
Do not forget your current subscribers, they also deserve a "teaser" on social media. For this, you may use "custom audience" preferences, when you upload your list of subscribers and promote a post or a banner only for them.
Facebook tutorial
Twitter tutorial
Tip #8
Try to create a buzz about your brand. Invite your customers to tweet or share photos on Instagram with your products and your special #hashtag. As an incentive you can announce about the contest, that one of the tweet authors will get a prize.
As an example of the buzz on social media, you can check #RomanceOnDemand.
Note: before writing a hashtag, check on Twitter/Instagram if it is free.
Tip #9
Use the Valentine's Day occasion to express appreciation to your customers. Pick your best customers and send them an email with a special discount so they could spoil themselves after the holiday. Show them that you know and care about them and they will return over and over again.
Tip #10
Don't forget to promote your gift cards. There are a lot of customers that are afraid of making mistakes. A gift card is a perfect solution. Think about the best message next to it. "It won't be too big, too small or too much colored. It always fits perfectly" or "… with no excuses why the size was too big"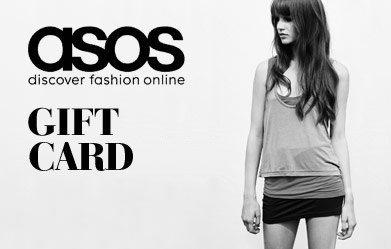 Tip #11
Consider creating an urgency and highlight the perks of getting things done now. Remind your subscribers about the chaos in the shopping malls and extra time spent to get there.
Tip #12
Try to segment your audience by gender. If you can't do it, do not assume that your audience is only men/women. Divide your newsletter into "Gifts for him" and "Gifts for her". See the Diesel example below: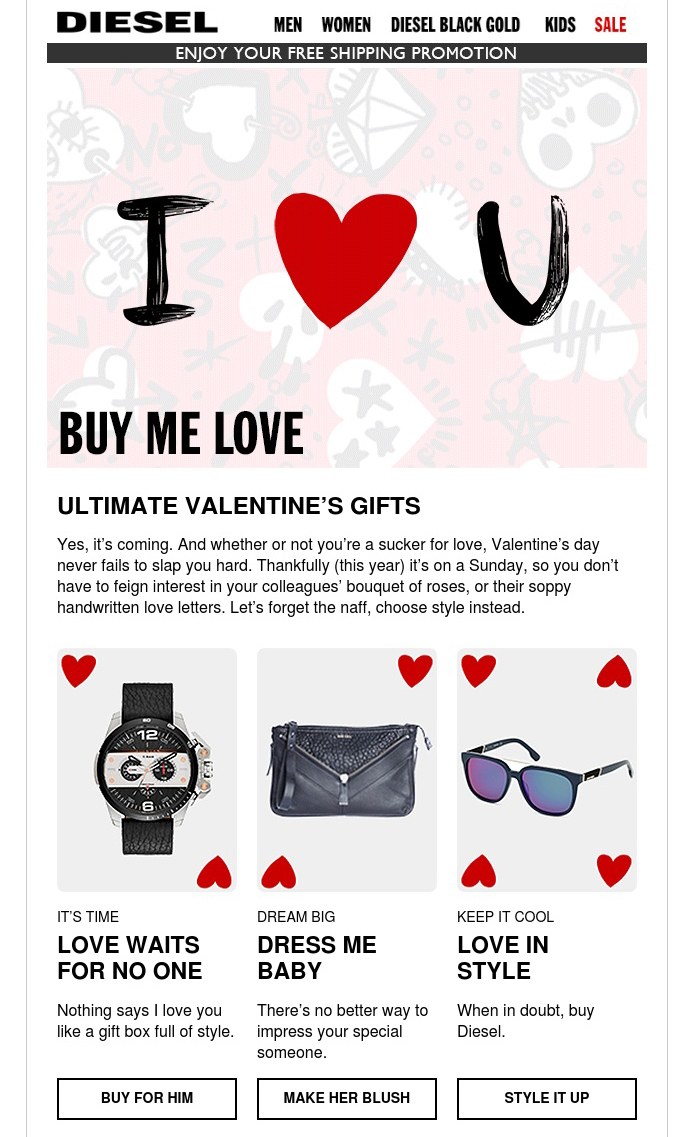 Tip #13
Ensure you are offering something relevant, useful and valuable to your subscribers. This tip fits every holiday campaign when the recipients have high expectation for the commercial offers. At this point the marketing failures popped into my head

I wish you'd never get there.
Tip #14
What if your product itself does not look like a romantic gift, for example,  vitamins and food supplements. What should you do then? You can create a contextual story about friendship, care as well as other positive things, supplement it with a heart taking images and offer a discount. The message could sound "For being together forever, we have to be healthy". Trust me, a good story sells.
Tip #15
My last tip is as practical as it could be. Do not forget to send a test to yourself before launching the entire campaign to your subscribers.

Love and Luck for your email campaigns!