Drive sales on autopilot with ecommerce-focused features
See Features
Reading Time:
5
minutes
Email has been one of the top digital marketing channels for decades, and email conversion rates jumped higher than ever after the onset of the coronavirus pandemic.
Of course, those trends only drive more and more marketers toward email. Unsurprisingly, the world population now sends hundreds of billions of emails every day, making this channel highly competitive.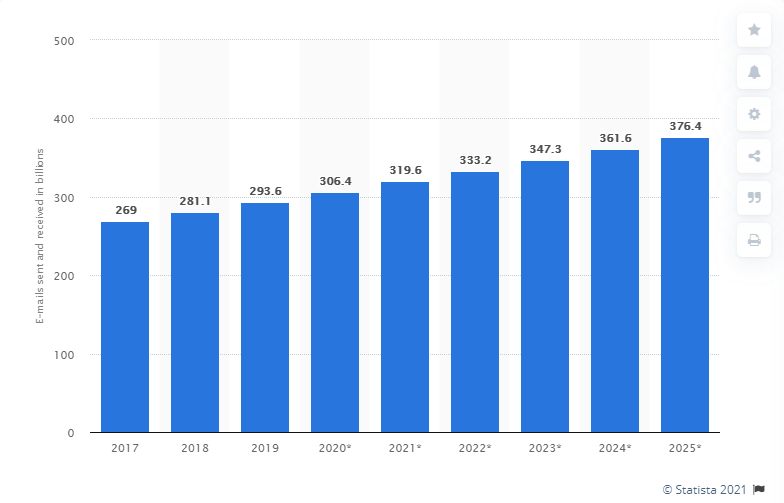 If you want to generate better results through email marketing, you'll need to follow some basic best practices for producing and sending engaging, professional content. Continue reading to learn more about our email send checklist for digital marketers in 2021.
Want an ESP that makes sending emails even easier? Get started with Omnisend today for free!
Email send checklist: Covering the basics
Recipients
Before you even consider the body of your upcoming email, it's critical to confirm that you're sending the message to the right people.
Keep in mind that sending an email to too many subscribers is just as bad as sending it to too few. Make a point to double-check that the email is configured to send to the correct lists and exclude any users you don't want to receive it.
Timing
It's easy to underestimate the importance of email timing on your ecommerce email send checklist, but sending a message at the right time can make all the difference.
In general, emails sent at the beginning or end of the workday tend to perform better than those sent during the workday or late at night. If your audience is distributed over a wide geographical area, consider tying messages to each recipient's local time zone (assuming this is supported by your email service provider).
Sender name
The sender name is the first thing your subscribers see when you send a new email, and it's vital to make a strong initial impression.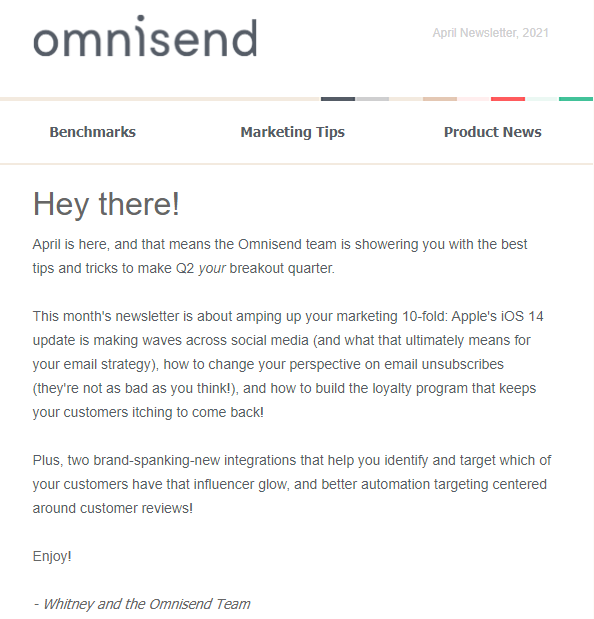 Users typically respond better to more personal sender names—rather than simply using the name of your company, try A/B testing some emails with the names of individuals from your marketing team. Over time, you'll gradually identify which sender names lead to better results.
Subject line
While your sender name lets recipients know who a message is from, the subject line is your chance to convince them to open the email. With that in mind, subject lines are one of the most important aspects of this email marketing campaign checklist.

Subject lines only give you a limited amount of space to work with, so they should usually be under 60 characters for desktop and under 30 for mobile. Our subject line tester is a great resource for email proofing before sending your next message.
Personalization
Personalization is a fundamental element of any email marketing campaign, but we've all seen it backfire when there's an issue with the service provider or the sender has incomplete information.
If you're going to include the recipient's name, for example, don't forget to set up a fallback in case you don't have the necessary data.
The content: What to tweak for better opens and clicks
Preheader text
Preheader text is the third element that's visible to recipients before they open a message.
Every email client displays a different number of characters, and the available space may also depend on the length of your subject line. With that being said, we recommend limiting preheader text to between 30 and 80 characters.
Footer
The footer of an email is more straightforward—it just needs to include your address and contact information along with an unsubscribe link. If your brand is active on social media, the footer is also a good place to include links to your profiles.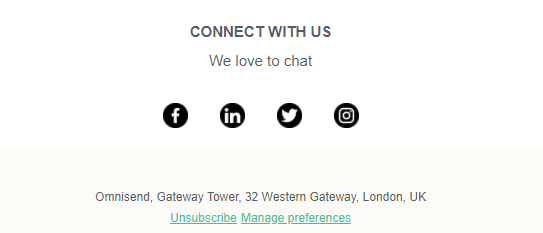 While marketers are often scared of unsubscribes, it's important to make it easy for your users to unsubscribe both to comply with privacy regulations and to optimize list health.
Email proofing
Perfecting your sender name, subject line, and preheader text will help you maximize your open rate, but the body of an email is crucial to its click-through and conversion rates.
After confirming that there aren't any remaining typos, make a second pass over the message to look for any unnecessary text. Adding too much text is one of the most common ecommerce email mistakes among digital marketers. Whatever text you include should be broken up into short sections rather than condensed into one or two paragraphs.
In fact, some research indicates that the perfect length for ecommerce emails is between 50 and 125 words—in other words, the body of your email shouldn't be any longer than the text in this section. Even if you have a lot to cover, it's critical to eliminate any filler that hasn't been left in earlier rounds of editing.
Images
If you want any images to link users to your website, make sure to test every image once before sending to confirm that the links work. Each image should be labeled with relevant ALT text in case of any issues with loading.
More users are opening emails on smartphones and tablets every year, and mobile devices now account for over 40% of all email opens. Even if a message displays well on your desktop, you should use your email service provider's mobile visualization tool to confirm that it will also look good on mobile devices.
Calls to action
Every message you send should center around one or two calls to action, making these one of the most important elements of any email checklist. A good call to action will be conspicuous enough to draw attention, and at least one CTA should be located above the fold so that the recipient doesn't need to scroll down to see it.
Last steps: Wrapping up the perfect email campaign
Booster sends
If a subscriber doesn't open your message within a day or two, you may want to follow up in case you caught them at a bad time. We typically recommend configuring booster sends to go out roughly 48 hours after the initial email.
On the other hand, you should try to avoid sending the same email twice—at least change the subject line to make the second message seem more new. Booster sends are an easy way to increase your open rate during an ecommerce email campaign.
Reporting
Thorough reporting is the only way to identify your strengths and weaknesses when it comes to email marketing, and strong data collection practices are fundamental to sustainable success in ecommerce. Make sure to add each new message to your reporting spreadsheet and record performance on basic metrics such as open rate, click-through rate, and conversion rate.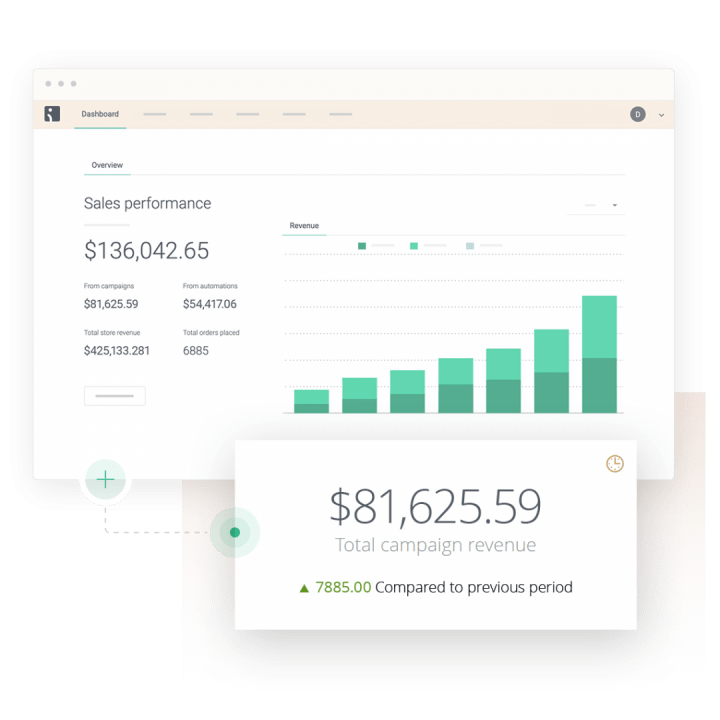 While reporting and analysis will go a long way on their own, A/B testing and/or multivariate testing will help you find more actionable insights and optimize your content in response to customer preferences. Creating multiple variants for each message you send is a small investment in your long-term marketing performance. Even testing something as simple as a second subject line will aid you in optimizing future emails.
Conclusion
If you're having trouble generating the results you're looking for, our email checklist will help you avoid common mistakes and craft more professional content. Check out Omnisend to send gorgeous, high-quality emails quickly and easily.
related features
Want more sales?
Omnisend has everything you need to succeed.
Start free now
No Credit Card needed.