Drive sales on autopilot with ecommerce-focused features
See Features
Reading Time:
6
minutes
Some people assume holiday sales come easily. That once the Facebook ads are set, they'll start fetching results on their own.
The reality, however, is that Facebook is a highly competitive platform. In fact, its ad revenues were over $113 billion in 2022. It's hardly a surprise, therefore, that competition on the platform intensifies as the holiday season approaches.
Unique, optimized campaigns are crucial to stand out.
In a previous article, we discussed the best ways to run Facebook ad campaigns for Black Friday/Cyber Monday. In this article, we'll cover some of the most important trends for ecommerce marketers to keep in mind while creating holiday Facebook ads.
Staying up to date with the latest email marketing developments will help you differentiate your brand from the competition and generate the results you're looking for through to the end of the year.
Facebook advertising stats
Holiday CPM
The holiday retail season generated over $900 billion in revenue in 2022, with even more sales expected in 2023. With that in mind, it's no surprise that Facebook's average cost per 1,000 impressions (CPM) is highest in December and November.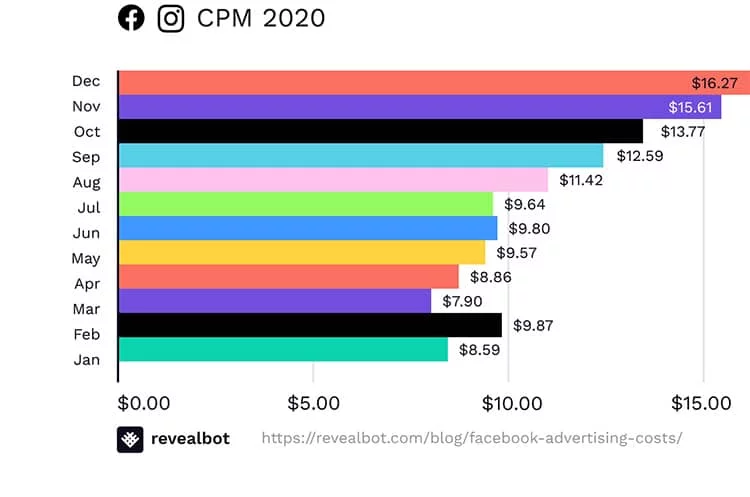 In fact, vendors typically pay almost twice as much for impressions in December compared to what they'll pay in the very next month after holiday ad campaigns come to a close. If you're planning to be competitive in Q4, you should set aside a substantial portion of your advertising budget to cover those additional costs.
With impressions getting more expensive near the end of the year, it's also a good idea to focus on lead generation in earlier months. After engaging with leads in spring or summer at a lower CPM, you'll be able to retarget them around the holidays with your best offers of the year.
In-store pickup
Different customers prefer to shop in different ways, and in-store pickup is an increasingly popular and convenient option for many consumers. If your brand has a physical retail location, customers should be able to switch seamlessly between digital and physical engagement.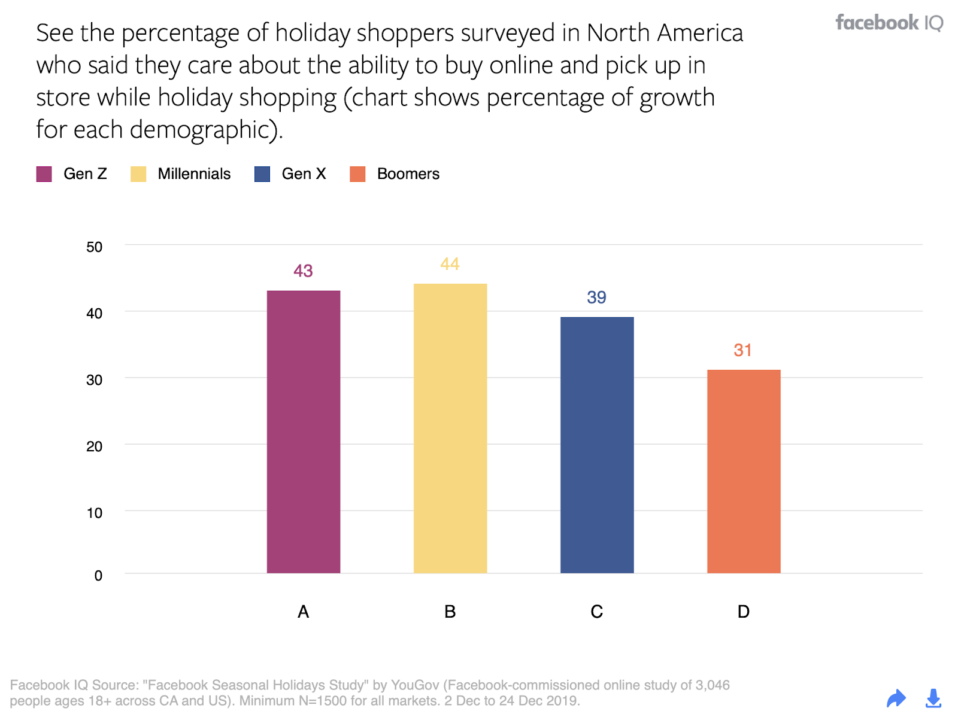 In fact, nearly half of millennial and Gen Z consumers care about in-store pickup. While this allows them to quickly complete the purchase online, it also cuts down on order processing times by giving them nearly immediate access to their order. That makes it particularly convenient for last-minute purchases that wouldn't ship in time for the holidays.
Mobile usage
Marketers typically spend most of their time on desktop Facebook campaigns, but it's important to remember that almost every social media user accesses their account or accounts on a mobile device. Recent data indicates that almost 99 percent of global social media users can be reached via mobile.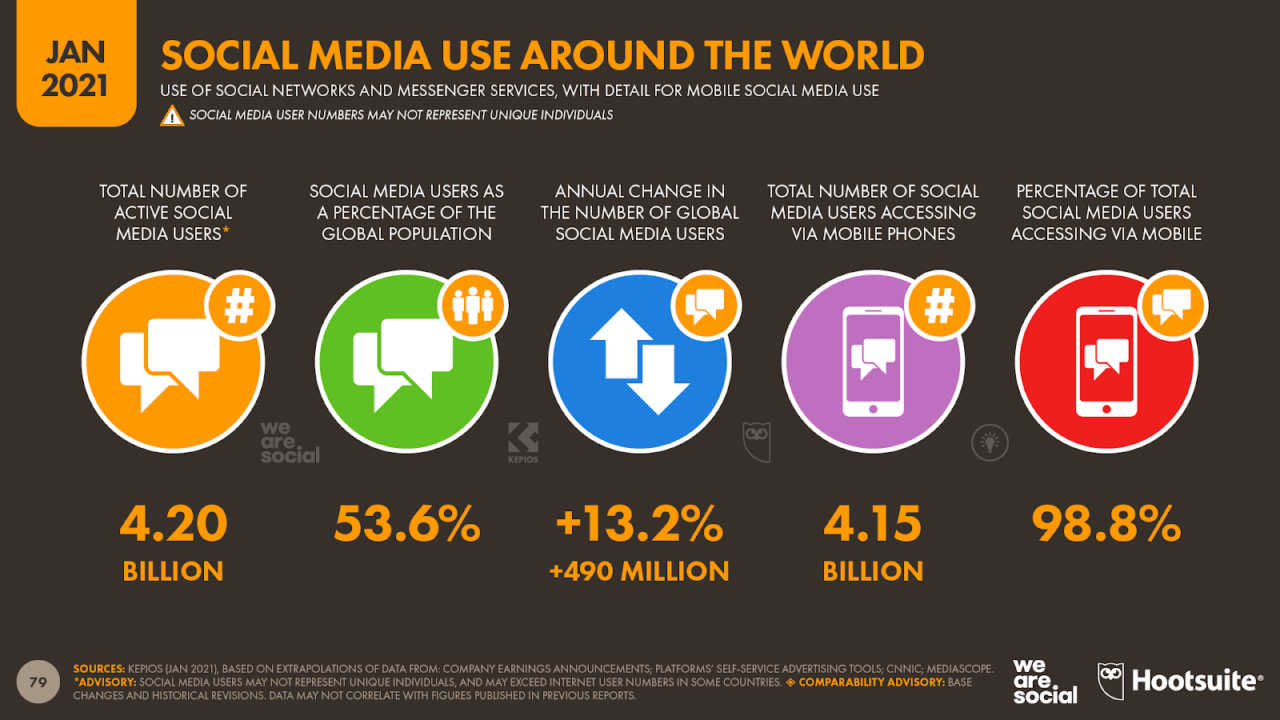 Given the rise of mobile social media use over the last decade or so, ecommerce vendors need to make mobile engagement a centerpiece of their Facebook strategies. Facebook's analytic tools will help you compare your results on desktop vs mobile campaigns and fully optimize your tactics for all devices.
Facebook advertising examples
Now that we've covered some of the most important trends in Facebook marketing, let's take a look at a few examples of effective holiday social media campaigns.
Holiday giveaway (Field to Feather Designs)
Contests and giveaways are reliable and cost-effective ways to generate leads and sales, particularly during the holiday season when customers are looking for gifts for friends and family members. Even a relatively small prize like a $25 pair of earrings could give you a lot of traffic while exposing new customers to your brand through referrals and word-of-mouth marketing.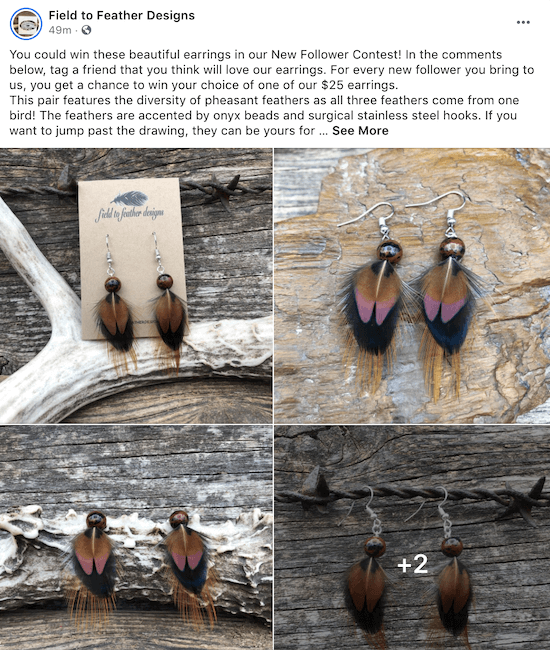 In this case, Field to Feather Designs offered their subscribers a contest entry for each new follower they brought to the brand. The visuals give users an immediate impression of what Field to Feather offers. You can always find free holiday images for Facebook to supplement your own visual content.
With that in mind, users who follow the page after seeing this post will have a genuine interest in their products. One $25 prize is an incredibly low price to pay for an influx of highly engaged leads. However, there are a few minor issues with this post.
First, the Field to Feather team included too many images without showing different perspectives. The earrings are shown from roughly the same angle in every visible photo, and most readers won't click through to see the remaining two anyway. They would have been better off including four (or fewer) photos and no more than one from each angle.
Similarly, they used so much text that a significant portion of the post is cut off behind the "See More" button. This is likely another case of overestimating how long Facebook users spend reading a typical promotional post. Long paragraphs like these will make it much more difficult for readers to skim through your content and quickly find the most relevant information.
Discounts and free shipping (Gap)
Giveaways are typically more effective for outreach and lead generation rather than actual conversions. In this example, Gap focuses on sales with deep discounts and free shipping on all orders with a $75 minimum.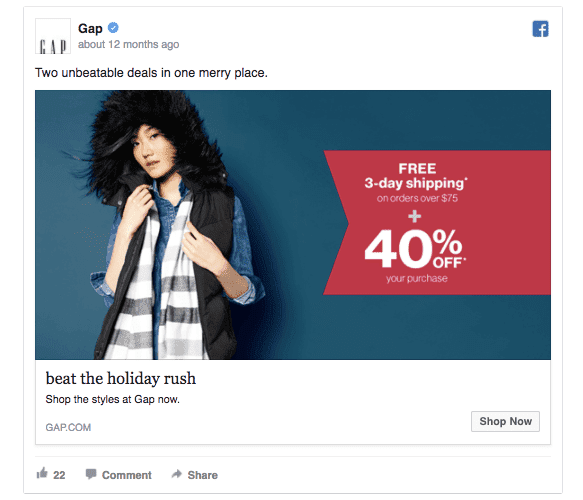 Ideally, ads like these should be targeted at Facebook users who have already made a purchase or at least expressed interest in your products. When you're paying top dollar for holiday ad placements, you want to get that content in front of the leads who have the highest potential for conversion.
The Gap is already one of the most well-known clothing retailers in the United States, so they don't have to worry as much about brand awareness compared to smaller companies like Field and Feather. With that in mind, this ad is intended to give existing leads the extra motivation they need to place an order.
The first thing we noticed is how simple the content is compared to Field and Feather's placement. There's a simple image with details about the promotion, and the entire ad only contains a total of about 30 words. Instead of wading through paragraphs of text, they'll be able to read the entire thing in two or three seconds.
With that being said, we noticed that the text of "Free 3-day shipping on orders over $75 + 40% off your purchase" is on the small side. As the main call to action, it should be prominently displayed and draw attention away from the rest of the ad. Facebook recommends using images with no more than 20 percent text, but they could have used a significantly larger font without going over that limit.
Holiday workshop (Martha Stewart)
Virtual events became more common than ever during the COVID-19 pandemic. Livestreams, Q & A sessions, webinars, and other digital events are a convenient and safe way to engage with your audience while tying in your holiday discounts.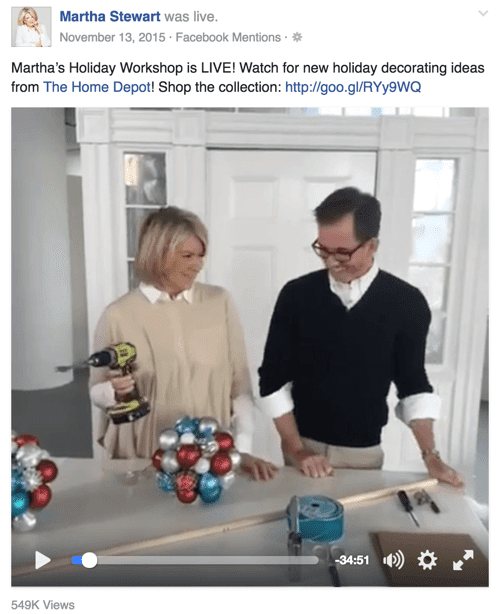 This Martha Stewart post has everything you need for a successful Facebook event campaign. There's a significant overlap between her audience and users who are interested in Home Depot, and the video is directly related to the product they're selling.
Similarly, your goal for Facebook event marketing should be to align the content of the event with your target audience's interests as well as your holiday promotions. If you run a Q & A, for example, you'll be able to answer common questions about your products and move interested viewers to your online store to take advantage of your best offers of the year.
Leverage Facebook retargeting with Omnisend
Facebook is a powerful marketing channel on its own, but you unlock even more opportunities when you integrate it into a larger omnichannel workflow. With Omnisend, marketers can easily sync Facebook Custom Audiences with existing contact lists in order to stay in touch with consumers on Facebook, Instagram, and other platforms.
For example, let's say you create a Facebook audience segment for leads who open a specific email. Once a user fulfills that condition, Omnisend will immediately add them to the corresponding segment for automated retargeting in your holiday social media campaign.
This puts Facebook at the center of your digital marketing strategies instead of forcing you to manage Facebook ads separately from your other campaigns. Check out our website to learn more about what Omnisend can do for your omnichannel workflow.
Get started with Omnisend today & drive sales on autopilot with pre-built automation workflows
Start Free Today
related features
Want more sales?
Omnisend has everything you need to succeed.
Start free now
No Credit Card needed.