Drive sales on autopilot with ecommerce-focused features
See Features
Reading Time:
6
minutes
As we enter the fourth quarter of the year, one holiday looms large for online retailers. It's not Christmas, Halloween, or Thanksgiving.
It's the Black Friday Cyber Monday (BFCM) weekend.
As any store owner can attest, this period is a huge event in the retail calendar—for many brands, it's the single biggest driver of revenue for the entire year.
This means you'll want to get it right and maximize the effectiveness of your Black Friday campaigns, enjoying the additional sales and influx of new customers that the holiday can bring.
To help you do that, we've spoken to five Omnisend customers about how they approach the BFCM weekend, including how early they start planning and what to include in the campaigns.
For even more resources to make the most of the period, check out our BFCM holiday hub.
How do you do Black Friday?
Brighton i360 is a viewing tower in Brighton, offering 360° views from 450-feet in the air. Being a physical location separates it from an online-only ecommerce retailer, but that doesn't stop it joining in the Black Friday fun.

Rachel Macpherson, Brighton i360's marketing manager, explains that "Black Friday is actually a key period in the year for us." BFCM weekend helps the business drive ticket sales and visitor numbers during the off-peak months of November to February. Allowing those tickets to be used any time up to the following February incentivizes people to buy a discounted ticket, as well as demonstrating the versatility of BFCM promotions—they don't only apply to online retailers, nor can they only be valid while the campaign lasts.
How early do you start planning BFCM campaigns and promotions?
When we see a really strong campaign, it's easy to think that the company is simply brilliant at marketing. But as LTL London demonstrates, it's usually a process of trial and error, trying new things, and getting incrementally better each year.
The business began five years with a mission to provide the world with affordable fashionable handbags, and nailing the BFCM campaigns could be a powerful growth strategy.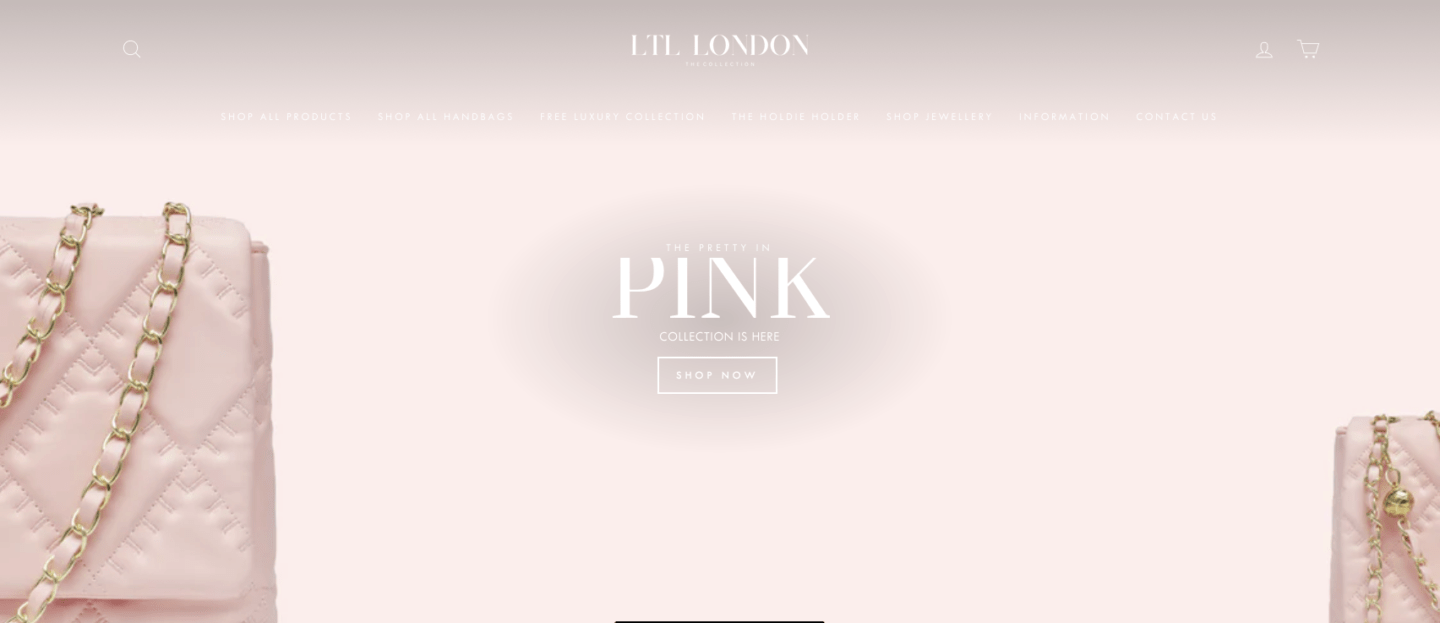 Company director Chace O'Neill explains that they weren't aware of BFCM to begin with, and a lot of thought goes into building the most effective campaign strategy.
"The first year with LTL London, I started Black Friday on the day. I didn't have any clue," O'Neill says. But a few months later, after noticing that the holiday weekend had driven sales, they wish they'd been better prepared.
The next year saw better preparation, and they began running promotions and offers 10 days ahead of Black Friday. But noticing that "other companies were in before us, starting three weeks ahead," the LTL London team decided to follow the same approach the following year and, as Chace puts it, "we smashed it."
Wondering if earlier always meant better, they started campaigns in October the following year but saw diminished results, and won't be repeating that again.
"This year I'll be informing my customers, using Omnisend's channels, six weeks before Black Friday that it's coming. Then I'll start sending the texts and emails out, and putting the actual promotions on our website two weeks before."
How do you create your BFCM emails?
Smartwatch For Less is an online-only retailer that was founded to deliver great fitness watches that don't break the bank. BFCM is the biggest sales period in the year, so a lot of thought goes into crafting their campaigns and messaging.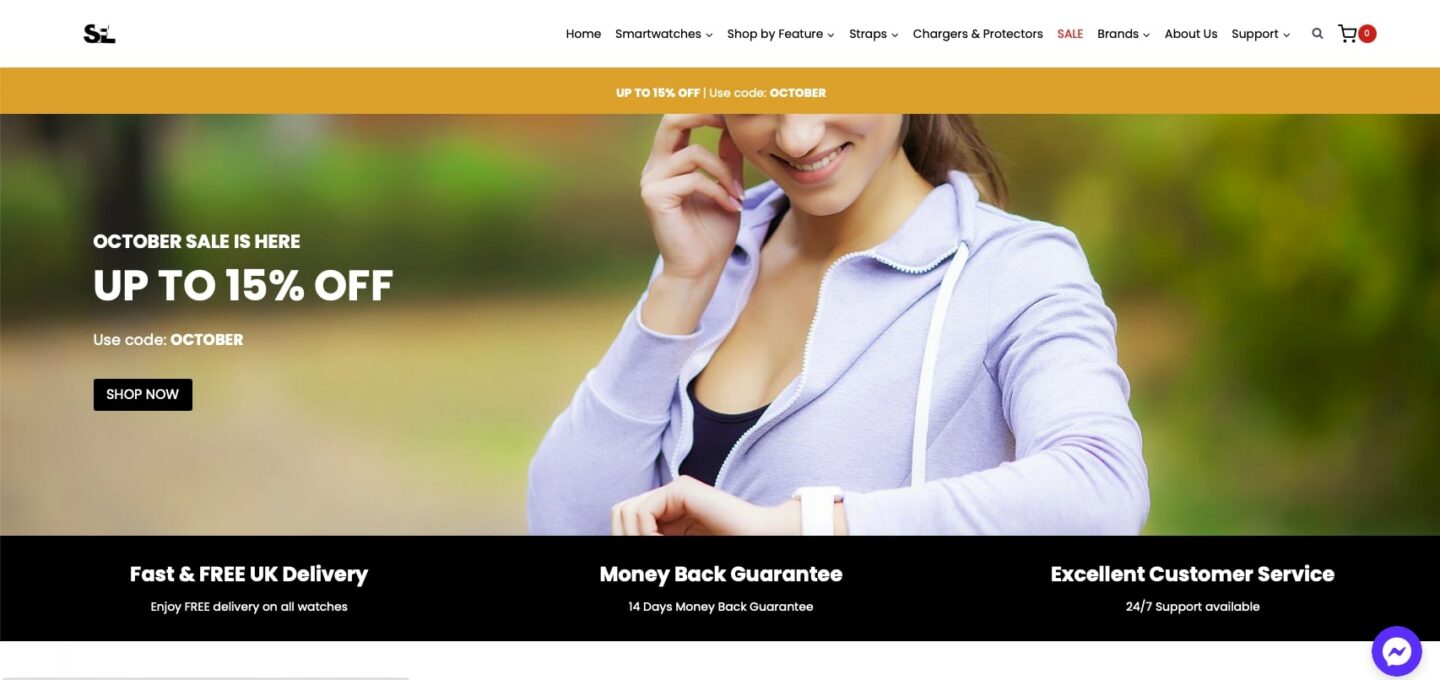 For this business, testing is key. "During BFCM we use loads of testing tools to make sure that we're sending an email that works. We try to test as much as we can because we really want to make sure that our open rates are up," explains Tadeas Gencur, marketing manager at Smartwatch For Less.
Omnisend lets you split test subject lines and content, so you can be confident in what your audience responds to. "Also I would recommend using the subject line tester," he adds.
The right subject lines can be the difference between a campaign that succeeds and one that fails. With our subject line tester, you just paste the line you're thinking of and it'll give you a score as well as suggestions for how to improve it. Additionally, we have analyzed the highest converting subject lines for Black Friday campaigns, so you can see what's already working for inspiration.
How do you get new customers and keep them after BFCM?
Launching a BFCM campaign and acquiring initial customers is a good start, but it's also important to nurture these new customers into repeat buyers. For Vaida Ribinskaitė, co-founder at sustainable fashion brand Son de Flor, building a community is a great way to do this.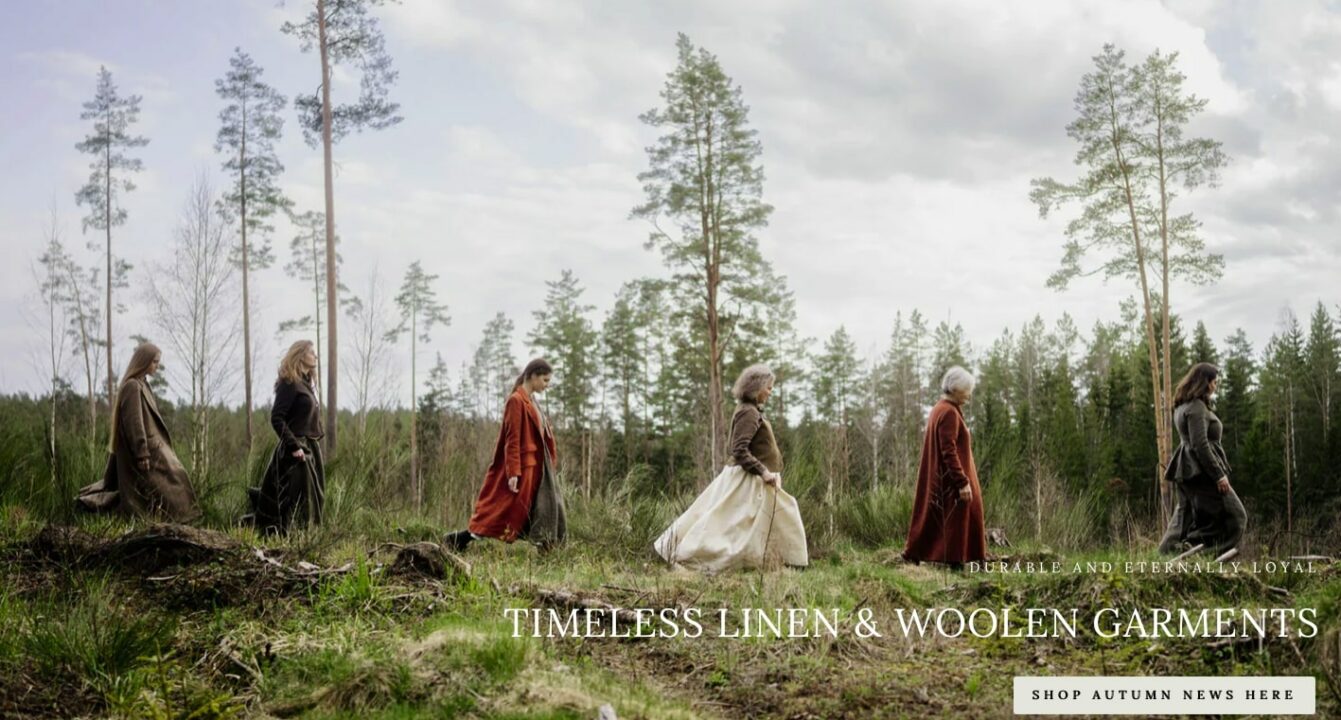 Son de Flor sells linen dresses with timeless, classic designs. More than just articles of clothing, the company wants to instill calm and help customers to feel beautiful, confident, and special. In other words, Vaida thinks far beyond just the transaction of a person buying a dress.
"I think the easiest way to drive sales is giving discounts and doing price wars, but if you really want to have a long-term impact then you have to build trust with your customers," she says.
This can look different for every business. For Vaida, "one way is creating and being there for your community, another way is to be consistent in the message that you're spreading and how you communicate and what you promise. For example at Son de Flor we want our newsletter subscribers to have the best messages and be the first to know things, and that's how we built a long-term commitment to each other."
How effective are Black Friday campaigns?
As Brighton i360 demonstrated, Black Friday campaigns aren't just for online retailers. But what about businesses that do Black Friday in a completely different way?
At 185 years old, Voisins is Britain's oldest family-run department store. Interestingly, this business doesn't directly partake in BFCM and doesn't have any messaging around it.
But it does have a discount event that falls at the same time of the year, specifically for its loyalty customers. This event is a powerful acquisition tool for growing the loyalty customer database and to reward loyalty customers for shopping with Voisins throughout the year.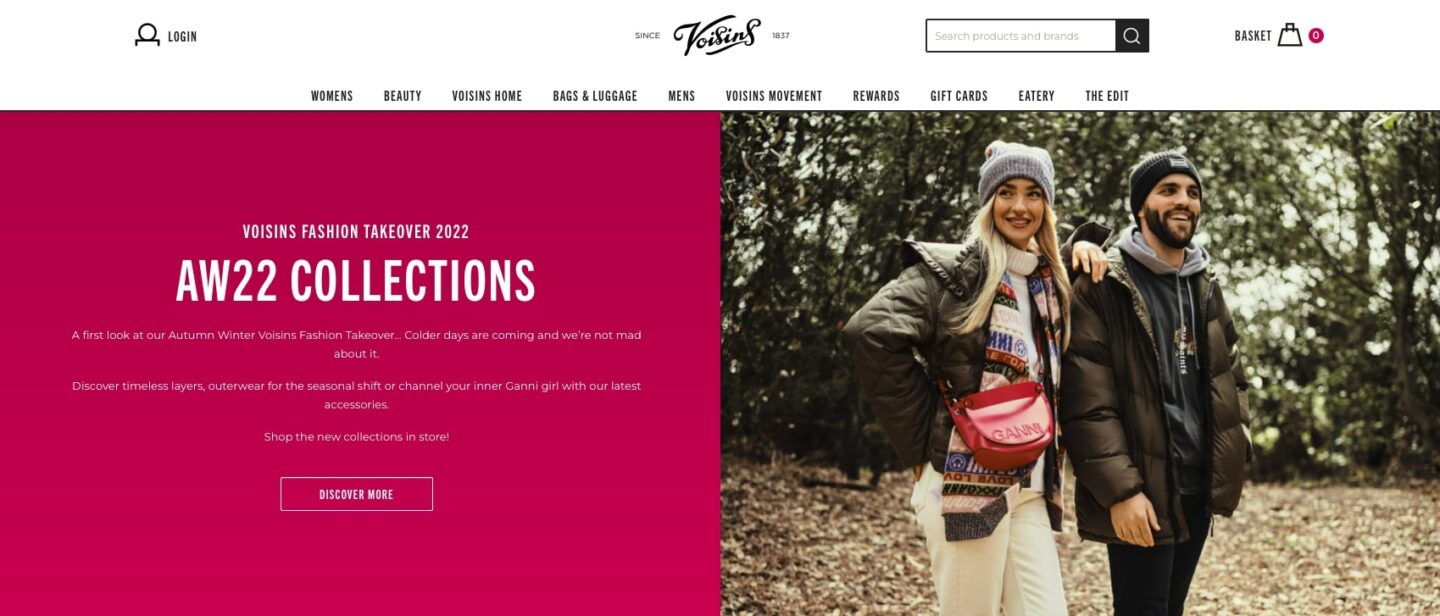 A lot of the campaigns that Voisins runs are dictated by brand packages, which are marketing packages offered to the brands and departments within the physical store.
Voisins' head of marketing, Sarah Sacriste, spoke about how this approach works for them. "The fact that we're able to really easily and effectively target through Omnisend means that we're able to actually accept a lot more packages from the brands, so we offer them emails based on the customers that have shopped with them," she says.
"But also, if they wanted to look at acquiring new customers we can talk to them about how we can segment on those bases. Similarly, when it comes to return on investment, a lot of the brands want to know how their campaigns have performed and within Omnisend it's so easy to pull quick reports for them, to send them click maps—all of that is really helpful in terms of justifying them buying packages going forward."
Wrap up
These five brands demonstrate that the BFCM weekend can be used by businesses of all types, from online to physical, and in ways that don't seem traditional—such as Brighton i360's discounted tickets that can be used through to the following February.
They also demonstrate that BFCM campaigns and offers can take different forms. The holiday weekend can be used to help you get immediate sales, or to bring people into your world and become paying customers later.
The key to success is to be strategic. Consider your audience, what do they want? What does your business need? How do you converge those two answers?
For Voisins, the November sales period allows them to grow their loyalty program. Son de Flor is creating a community through its products and messaging. Brighton i360 is able to boost sales throughout its entire off-peak season. Smartwatch For Less and LTL London find new customers who value their items.
How does your BFCM strategy help your business goals?
For more help and advice about succeeding with Black Friday, check out our BFCM Holiday Hub.
related features
Want more sales?
Omnisend has everything you need to succeed.
Start free now
No Credit Card needed.