Drive sales on autopilot with ecommerce-focused features
See Features
Reading Time:
10
minutes
When looking for products, a customer will always want to get the most bang for their buck. When offering these products, merchants will always want to be the best option for their target market, while still making a profit.
Satisfying both the customer's desire for deals and the merchant's need for margins is an ever-evolving dance. It's what drives the need for a discount pricing strategy.
In the ecommerce world, merchants must walk a fine line between providing good value and showcasing their products in the best light. Put a product on a pedestal, with a high price tag while being reluctant to engage in a price discount strategy, and you risk losing a lot of customers.
Consistently apply discount pricing, with frequent sales and lower prices, and you risk making your product look cheap and one that your customers devalue.
Here, we'll explore effective discount pricing strategies that you can use for your ecommerce business.
In this post:
Want to offer a limited-time discount, bundle deal, or loyalty reward?
Omnisend can help you craft the perfect message and deliver it at the right time.
Start free today
What is a discount pricing strategy?
A discount pricing strategy is a dynamic approach used by merchants to reduce their product prices based on various conditions. These conditions include order size, timeframes (e.g., seasonal sale), and customer loyalty.
While the ultimate goal of a price discount strategy remains boosting sales, other goals include:
Attracting new customers
Stimulating customer interest
Moving excess or seasonal inventory
Rewarding loyal customers
Building brand awareness
Increasing order values
Staying competitive
This Black Friday no coupon pricing strategy by JC Penney is one of many seasonal discount pricing examples.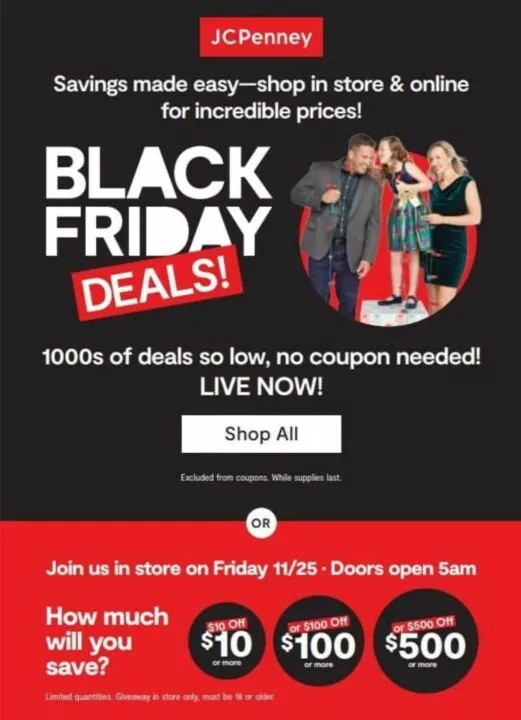 Pros and cons of discount pricing strategies
Discount pricing strategies are a common way to attract customers and increase sales. However, they also have some drawbacks. Here are some of their pros and cons.
Pros
Boosts sales: Discounts attract price-sensitive customers, increasing sales volume
Clears excess inventory: Useful for offloading surplus/seasonal stock
Attracts new customers: Attractive prices can draw in first-time buyers
Enhances customer loyalty: Rewarding repeat customers with discounts fosters loyalty
Competitive advantage: Allows businesses to stay competitive in the market
Promotes impulse buying: Lower prices can trigger impulse purchases
Cons
Erodes profit margins: Frequent discounts can reduce profitability
Brand devaluation: Excessive discounts may diminish the perceived value of products
Customer expectations: Customers may come to expect constant discounts, and even feel cheated when prices are changed frequently or inconsistently
Cannibalization: May lead to customers purchasing discounted items over full-priced ones
Types of discount pricing
Businesses can employ several types of discount pricing strategies depending on their goals and market conditions. Some common types of discount pricing strategies include:
Quantity discounts
Also known as bulk or volume discounts, quantity discounts reward customers for purchasing larger quantities of a product. For example, a retailer might sell one shirt for $10, but offer three for $25.
This pricing strategy rewards larger orders and encourages customers to increase cart size to unlock savings. Some ideal campaigns and situations where quantity discounts might work best include:
Wholesale purchases
Seasonal promotions
Subscription models
Clearing stock
Quantity discounts can increase average order value and drive higher sales volumes. Just be careful they don't lower the product's perceived value or reduce the profit margin.
Percentage discounts
This discount pricing strategy involves offering customers a fixed percentage off the regular price of a product or service. An example might be "25% off all purchases today only".
Percentage discounts work best when the perceived value of the product or service is high. The profit margin should also be sufficient to absorb the price reduction. Some ideal use situations include:
Special sales events like Black Friday or flash sales
Clearance sales to liquidate old inventory
Cart abandonment recovery
Customer loyalty programs
Ensure you A/B test percentage discount codes to find the sweet spot that drives conversions and revenues.
Cash discounts
These are sometimes referred to as prompt payment discounts.
Merchants may offer them for transactions that occur within specific timeframes. For example, a subscription service may offer a discount for customers that regularly pay their monthly subscription early.
Cash discounts encourage early payment and can work well for sellers with cash flow problems, high administrative costs, or low profit margins. They're ideally used for:
B2B transactions
Invoice payments
Recurring/subscription payments
Reducing outstanding debts
As incentives for customers who pay their bills promptly, cash discounts benefit businesses by increasing customer loyalty and reducing credit risk.
BOGO (buy-one-get-one) discounts
A BOGO promotion is a discount pricing strategy that offers customers the chance to buy one item and receive another. The second item, given free or at a reduced cost, is usually of equal or lesser value.
Variations include "Buy-One-Get-One-Half-Off" or "Buy-One-Get-Two-Free." Ideal campaigns and situations for BOGO discounts include:
Inventory clearance
New product launch
Promoting complementary products
Reward programs
This pricing strategy works well for consumable products like food, beauty items, and household goods where customers want multiples. BOGOs also encourage trial. Customers may be persuaded to try new products if they get two for the price of one.
Location discounts
Location discounts are targeted promotions offered to customers based on their geographical location.
For example, a store that sells perishables may offer a discount if the customer comes and collects products in-store. Some situations or campaigns where this discount pricing strategy can be used include:
Local events like festivals or fairs
Weather-dependent promotions
Community engagement
Store openings
Market testing
This strategy can help businesses attract customers from different regions, optimize their inventory, and increase their market share. Location discounts can be used for online or offline businesses, as long as they can segment their customers by location.
Loyalty discounts
A merchant may offer discounts that are exclusive to frequent, loyal, or high-spending customers. This can vary in discount sizes, ranging from loyalty programs to exclusive memberships.
For example, a coffee chain can offer a point system for the coffees bought. So can an airline offer miles for frequent fliers? Some ideal campaigns and situations where loyalty discounts are best used include:
Customer retention programs
Anniversary contributions
Exclusive memberships
Post-purchase rewards
This pricing strategy aims to increase customer lifetime value by incentivizing repeat purchases. Loyal customers who feel appreciated are more likely to stick around and spend more over time.
Seasonal discounts
Seasonal discounts offer special promotions timed around annual events, seasons, or holidays. Examples include Christmas and Black Friday sales, back-to-school discounts, and summer clearance events.
Seasonal sales events see staggeringly high rates of engagement. These range from the ever-expanding growth rate of customers shopping online during Christmas to the $188 billion spent during Black Friday and Cyber Monday.
Some key points:
Seasonal discounts can seize interest during unconventional times, setting you apart from competitors
Customer expectations often make seasonal discounts a necessity during peak promotional periods
Seasonal discounts significantly impact a merchant's annual sales and profits
Time discounts to align with your sales cycle highs and lows.
Flash sale discounts
An effective alternative to seasonal discounts, flash sales create a sense of urgency and FOMO (fear of missing out) among customers. These time-sensitive promotions are particularly potent when competitors are inactive, offering attractive prices when others can't.
Some key points:
Flash sales are either highly successful or underwhelming, and are often influenced by market saturation
Success hinges on robust marketing and brand awareness, which requires early customer notifications
Technical readiness is crucial, so your website must withstand increased traffic to avoid customer frustration
Flash sales can rapidly deplete inventory, impacting your long-term reputation and profitability
Beware of diminishing returns with too many flash sales. Use them sparingly to maintain excitement and exclusivity.
Bulk discounts
Also called "function discounts," bulk discounts predominantly cater to B2B transactions, targeting business-to-business relationships. This pricing strategy offers discounts on large product orders, with larger discounts accompanying larger orders.
Bulk discounts can motivate bulk purchases by increasing profit margins for resellers. They also help manufacturers or suppliers move more inventory and reduce holding costs. A bulk discount pricing strategy works best when the product:
Is complimentary to another product the customer is likely to buy
Has a long shelf life and doesn't require much storage space
Has a high demand and can generate repeat purchases
Is seasonal or has limited availability
However, businesses must carefully set minimum order sizes and tiered discount levels to balance revenue goals. They also need the infrastructure to handle large orders.
How to use discount pricing
As we explore how to use discount pricing, we can look at different discount pricing strategy examples. This makes it much easier to craft a discount pricing strategy for specific stores and products.
Each example can fall into one of two different categories, which examines how the discount is actually applied. These include discount codes and automated discounts.
Email promotions
Email is a powerful channel for sending targeted discount offers and driving sales. You can send emails with discounts to different segments of your audience, depending on their behavior and preferences. Examples include:
Welcome emails with a percentage off first purchase codes
Loyalty tier upgrades with exclusive member-only sales
Holiday promos like Black Friday coupon codes
Abandoned cart emails with dollar-off coupons
Flash sale newsletters with limited-time deals
One of the benefits of email promotions is that you can track and measure their performance easily. You can use tools like Omnisend to create and send beautiful emails with discount coupon codes that will boost your conversions and sales.
B-Wear is an excellent example.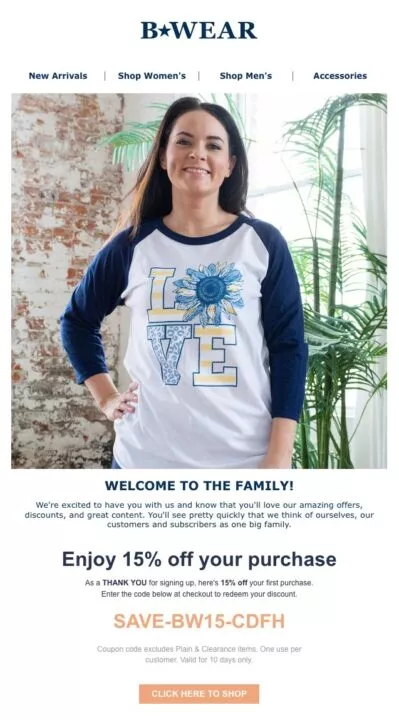 As per B-Wear's case study, the online clothing store implemented a 15%, then 20% discount offer on email signup to achieve a 66% conversion rate. Explore our promotional email examples for more on how to effectively use emails to boost sales.
Explore our promotional email examples for more on how to effectively use emails to boost sales.
Don't miss the chance to use personalized email campaigns to skyrocket your sales
Omnisend can help you create and manage effective discount campaigns across multiple channels
Signup free
SMS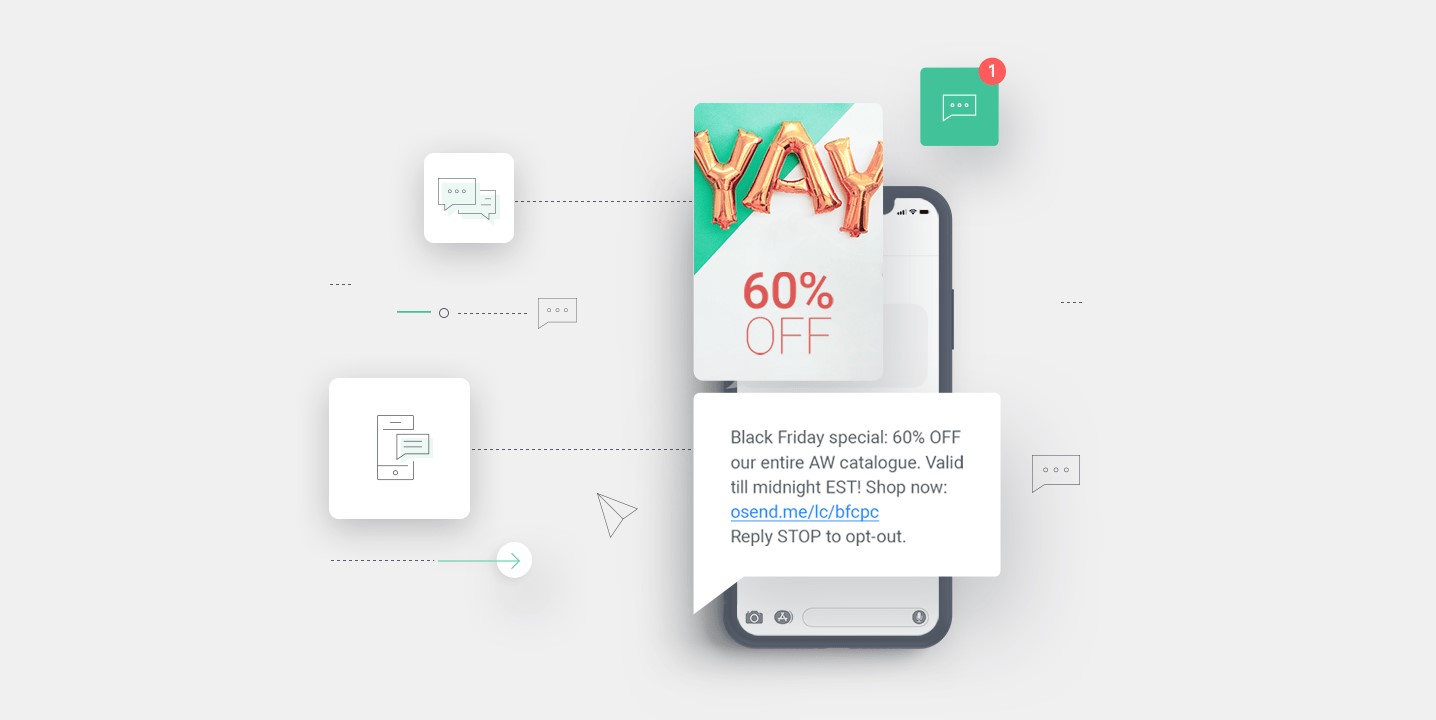 Just like email promotions, discounts and coupons offered via SMS can take two forms, one as a straightforward code, the other as an automated process. While an email promotion may hint at a discount code in its subject line, an SMS notification can effectively showcase a specific code right off the bat.Given the concise nature of SMS messages, the limited character limit is ideal for highlighting a specific code. For example, text messages can reveal a discount code, surrounded by emojis, to draw the eye to that specific code.


Ready to embrace SMS and accelerate sales?

Wig and beauty products retailer Divatress realized $123,000 in sales from SMS
campaigns over the first year alone.

Learn more: Divatress' case study
Push notifications
Push notifications are messages that pop up on your customers' devices, such as smartphones or tablets. They can be mobile or web notifications and are used to alert or inform about ongoing discounts, exclusive offers, and limited-time promotions.
To make the most of push notifications in your strategy, consider personalized messages. These should resonate with each customer's preferences and buying history. Segmentation and timing are crucial to ensure your notifications are well-received.
Used well, push notifications create a sense of urgency and exclusivity. They also increase customer loyalty and retention and drive more traffic to your website or app.
Learn more about maximizing your push notification channel in this video:
Discover the power and potential of push notifications
Engage your customers with personalized offers and exclusive discounts for free
Start today
Discover the power and potential of push notifications
Engage your customers with personalized offers and exclusive discounts for free
Site-wide banners
A site-wide banner is a great way to promote a discount on your website. It can appear on any page and catch the attention of your visitors. Some types of site-wide banners are:
Homepage banners
Countdown banners
Sliding banners
Popups
Interactive banners
Site-wide banners can also be personalized with recommended products, customer names, or other relevant content. You can use tools like Omnisend to create and manage your site-wide banners easily.
Here is an example of a site-wide banner made with Omnisend: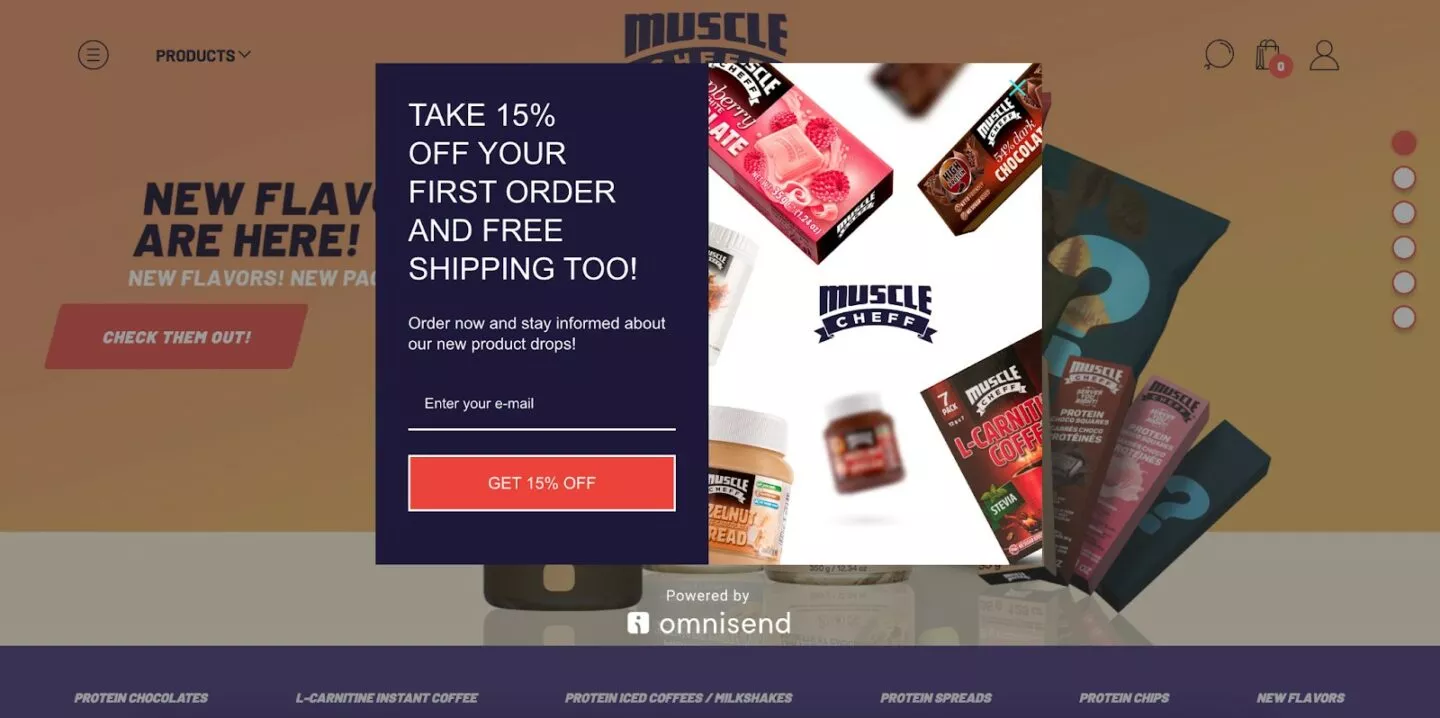 If you want to learn more about how to create effective site-wide banners and popups with discounts, watch this video tutorial:
Engage customers instantly with targeted banners and popups from Omnisend
Explore the full range of options that Omnisend has to offer
Get started free
Physical coupons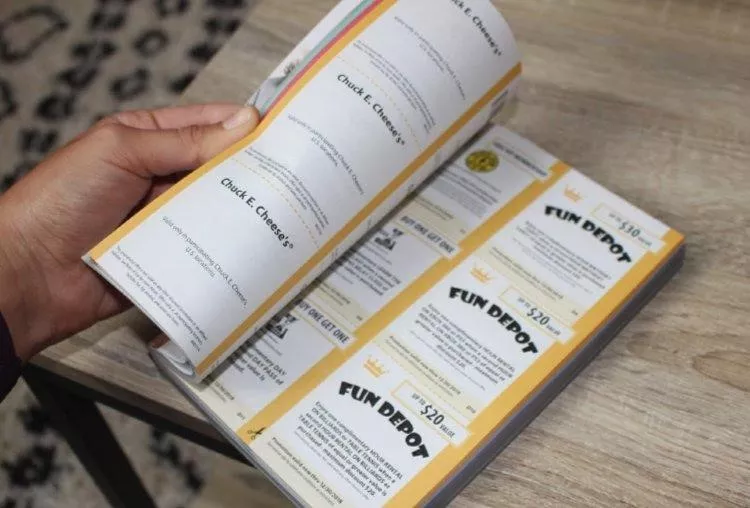 Naturally, there will always be a place for the original discount codes: physical coupons. Promoting physical coupons is easier and more viable for some stores than others, such as food chains delivering coupon booklets, yet there are potentially effective ways for any store to engage with customers this way.
For example, an online confectionery store learns of a local food & drink festival. By advertising with discount codes in pamphlets or booklets that the festival goers will receive, they can advertise to an audience that may have never interacted with their store.
Deal bots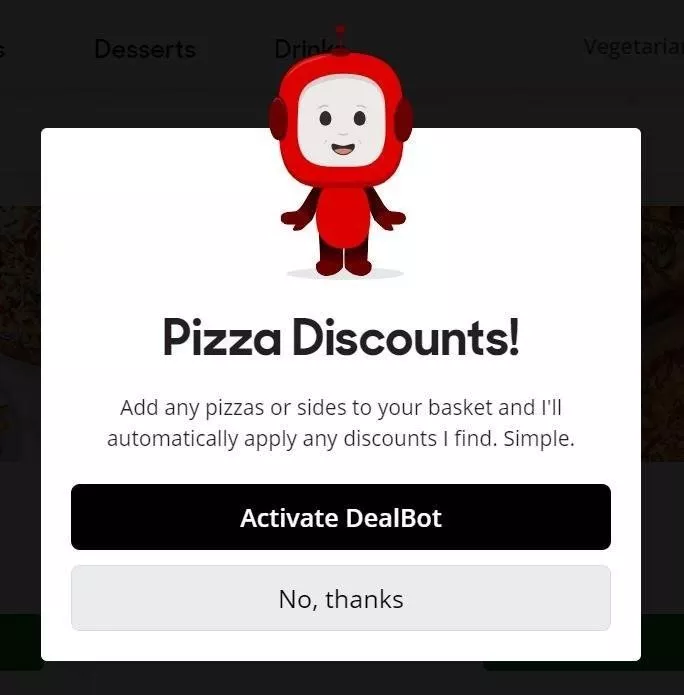 'Deal bots' may go by many different names, but they serve the same purpose. They are essentially background apps for a website that automatically applies discounts to a customer's basket as they add products to their shopping carts. They must be programmed to automatically apply discounts to a basket and in some cases, a customer may expect them to always apply the best one.
A website may choose to make a deal bot a front-facing asset, meaning that the customer is aware of it, or they may choose to have it running in the background. The reason for the former is to bring attention to the automation process, aiming for a more positive and transparent customer experience.
Automated offers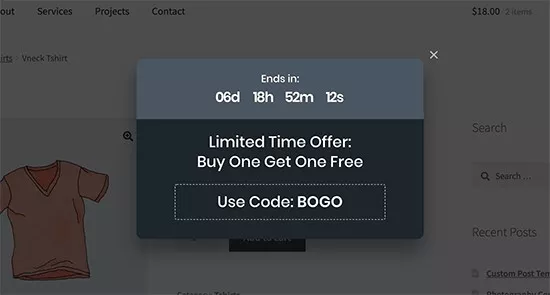 While "deal bots" generally overview an entire purchase, automated deals may pop up when making specific purchases. These can be used to specifically target certain products, such as those with a short shelf life or in the event of an overstock.
One example is for a specific BOGO deal. This would involve adding one product to a basket and showing the customer a pop-up or notification to alert them that a second product can be purchased for half the price or added to the basket for free.
External apps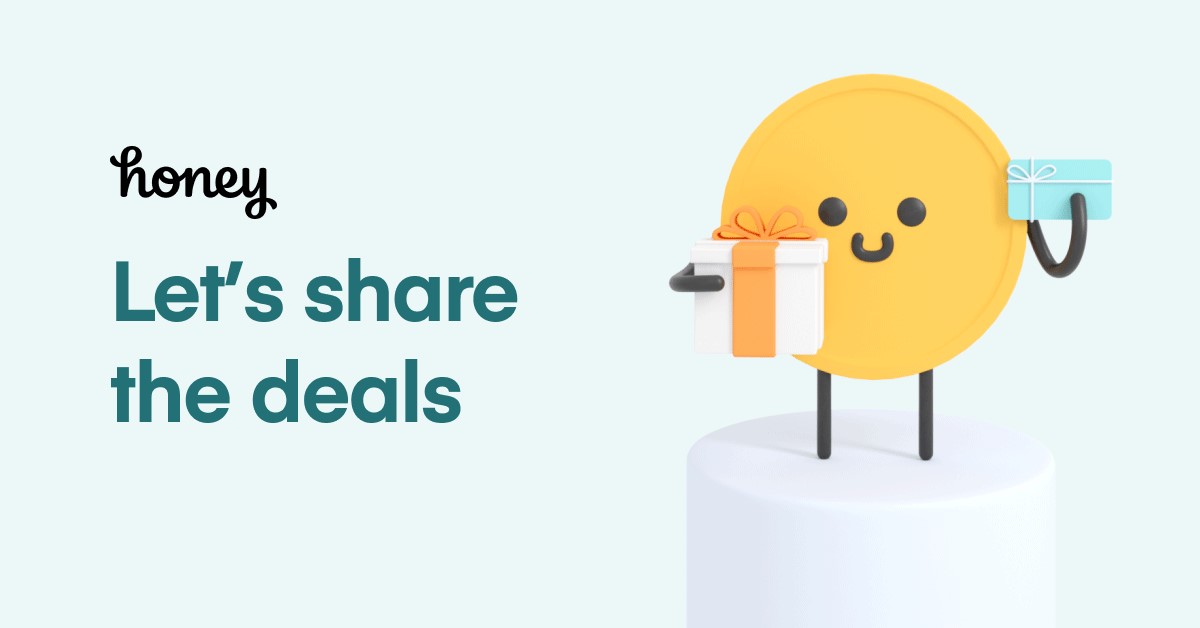 There are apps that exist solely to provide customers with discounts. Partnering with these effectively serves as free advertising to these users. Some apps, such as Honey, boast over 17 million members who expect automated coupons as part of the customer experience.
This shows just how large the market can be for automated discounts, as well as how many customers you can appeal to with a partnership. After all, automated discounts via well-known apps like these could set you apart from your competition.
Summary
Using a discount pricing strategy is a powerful way to attract and convert more customers for your ecommerce business. By offering discounts, you can create urgency, increase loyalty, and boost your sales.
However, not all discounts are created equal.
Understanding the diverse types of discounts, from quantity and percentage discounts to loyalty and seasonal discounts, empowers businesses to attract, retain, and engage customers effectively.
With the right targeting and creative offers, you can incentivize purchases and increase order values while protecting perceived value. The key is testing and optimizing over time.
Grow your business with Omnisend's unified platform
Build your sales funnel and connect with customers through strategic discounts and promotions
Start free today
related features
Want more sales?
Omnisend has everything you need to succeed.
Start free now
No Credit Card needed.