Drive sales on autopilot with ecommerce-focused features
See Features
Reading Time:
10
minutes
Powering the top ecommerce stores ranked on Alexa, there's little doubt that Magento is an ecommerce platform behemoth with some of the best tools for ecommerce available to use.
Whether you're using Magento Community for its open-source free platform, or Magento Commerce for the full suite of options and support, it's easy to see why the biggest and the best opt for Magento.
However, like any great ecommerce platform, most customization for this tool rests on extensions. Magento extensions exist for just about anything you could ever want- from simplified checkout to a full ecommerce marketing suite.
And today, I've gathered the top 19 best Magento extensions to consider adding to your store today.
Let's jump in:
Magento Extensions for Marketing & Communication
1. Omnisend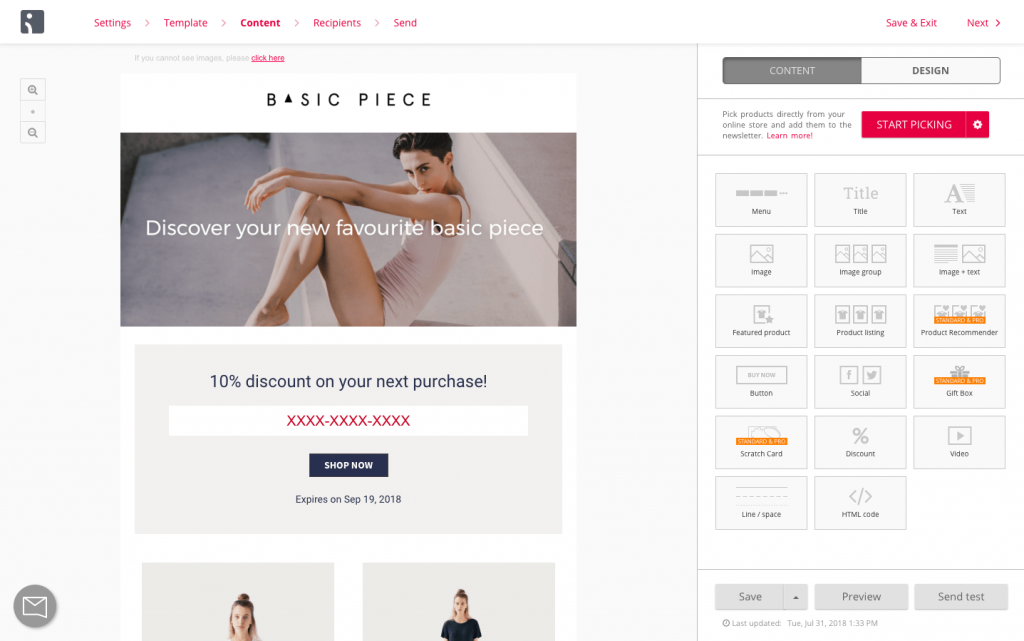 Omnisend is an all-in-one omnichannel marketing automation suite. Within the same easy-to-use platform, you can create emails, build your subscriber list, and build sophisticated automation workflows in a matter of minutes.
Far from your typical email marketing tool, Omnisend allows you to integrate several channels in the same automation workflow: email, SMS, web push notifications, and more.
Note: Omnisend integration works via an open-source plugin that is developed by a 3rd party.
Why We Love it:
Visual Email Composer: Whether you start off with one of the many templates offered or you build your message from scratch, the visual composer makes it easy to build your message in minutes
Smart Segmentation: Targeting is made easy with segmentation based on profile data, shopping behavior, and campaign engagement.
Robust Automation: Integration of several channels within the same automation workflow means you can bring your channels under one roof.
Contact Capture: Landing pages, dynamic pop ups, embeddable forms, and a Wheel of Fortune gamified form to help you capture contacts easily.
2. Facebook Pixel for Remarketing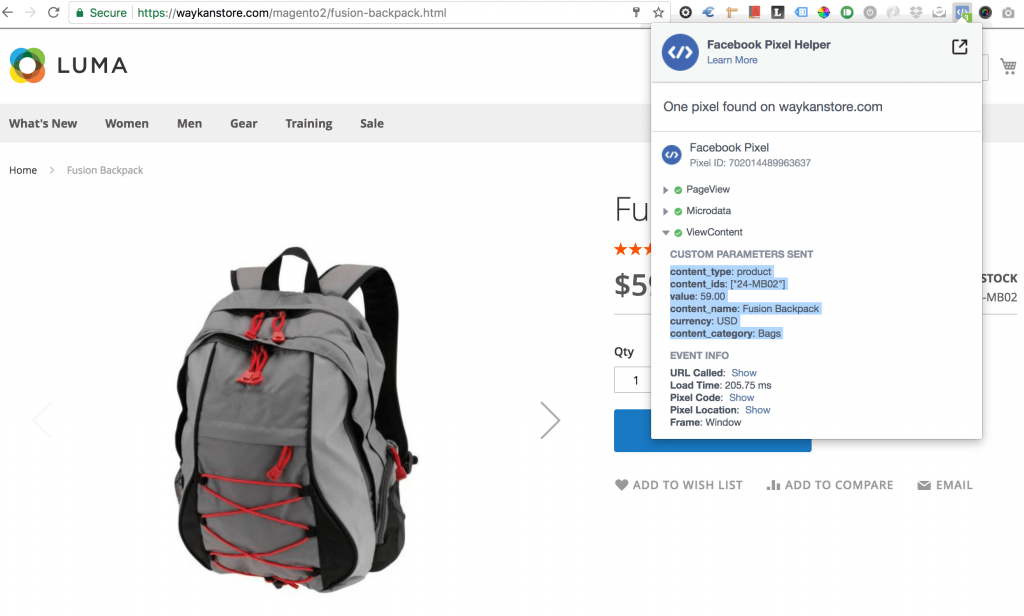 Ever seen a Facebook ad for a product you were just looking at on an online store? That's what this Magento extension is for: customers browse your products, Facebook Pixel collects data on your customers and then runs your ads to those customers when they go on the social media platform.
Retargeting or remarketing is a great strategy for keeping your product in front of your customer's eyes, no matter where they are.
Why We Love it:
Automatic: You won't have to do any installation to get Facebook Pixel to begin collecting data, this extension is automatic.
Event Tracking: This extension tracks events in your store and sends that information to Facebook for better personalization.
Product Catalog Configuration: You'll be able to export products you want to promote on Facebook easily.
3. LiveChat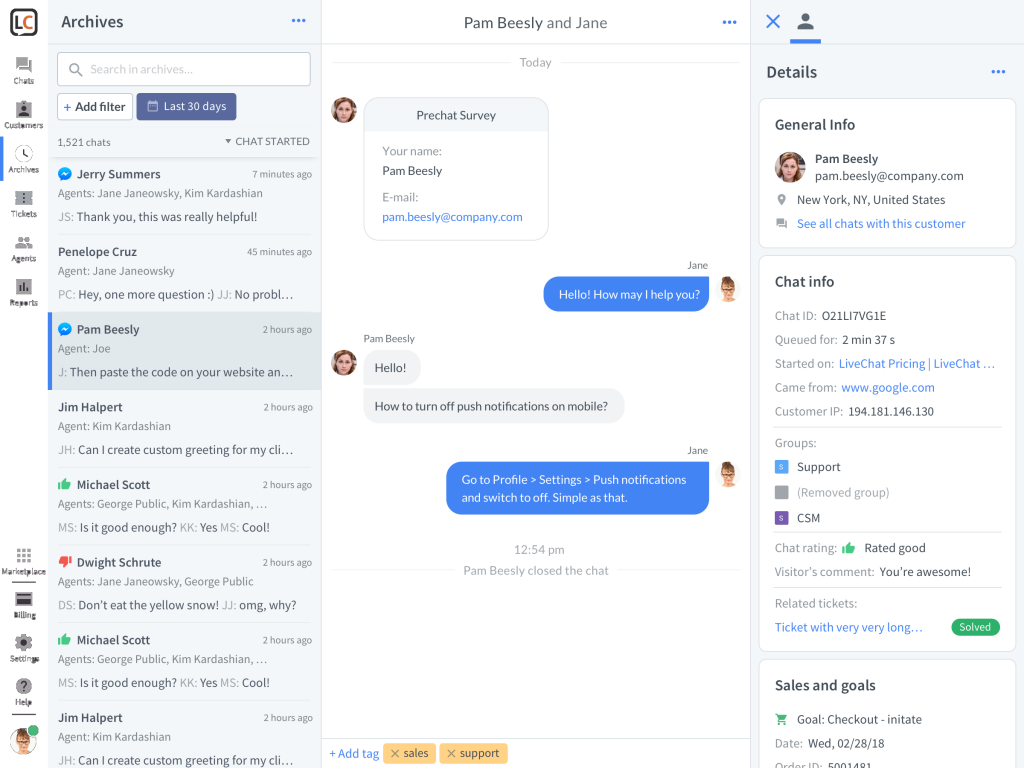 LiveChat is a Magento extension for chatting with your customers while they navigate your ecommerce site. You can trigger messages based on your customers' browsing behavior, and ping your customer with a relevant message.
What we love about it:
Templates: auto-templates allow you to have a pre-created response to certain questions and comments by your customers
Customization: You can customize each part of your chat windows so they flow seamlessly with your ecommerce site
Analytics: Chat reports and logs, support tickets, etc
4. Mconnect Customer Specific Product & Price
If personalization is your game, this is the Mconnect's Customer Specific Product & Price Extension for Magento 2 for you. You can update your pricing to personalize what prices your customers see depending on which customer group they fall into. For example, if you want to offer a particular segment of customers a sale, you can update it so only those customers see the sale prices. You can also personalize your on-site product listing in the same way, so you can show customers only the products they'd be most interested in.
What we love about it:
Personalization: We're big fans of personalized content at Omnisend. If your site can respond to your customers' needs as much as your omnichannel campaigns do, you'll have an even more immersive experience.
Pricing priority: If two different kinds of prices are available for a particular segment, you can decide which price gets priority.
Customization: This extension allows you to customize your store to respond to customers, both with products and prices.
5. Datafeedwatch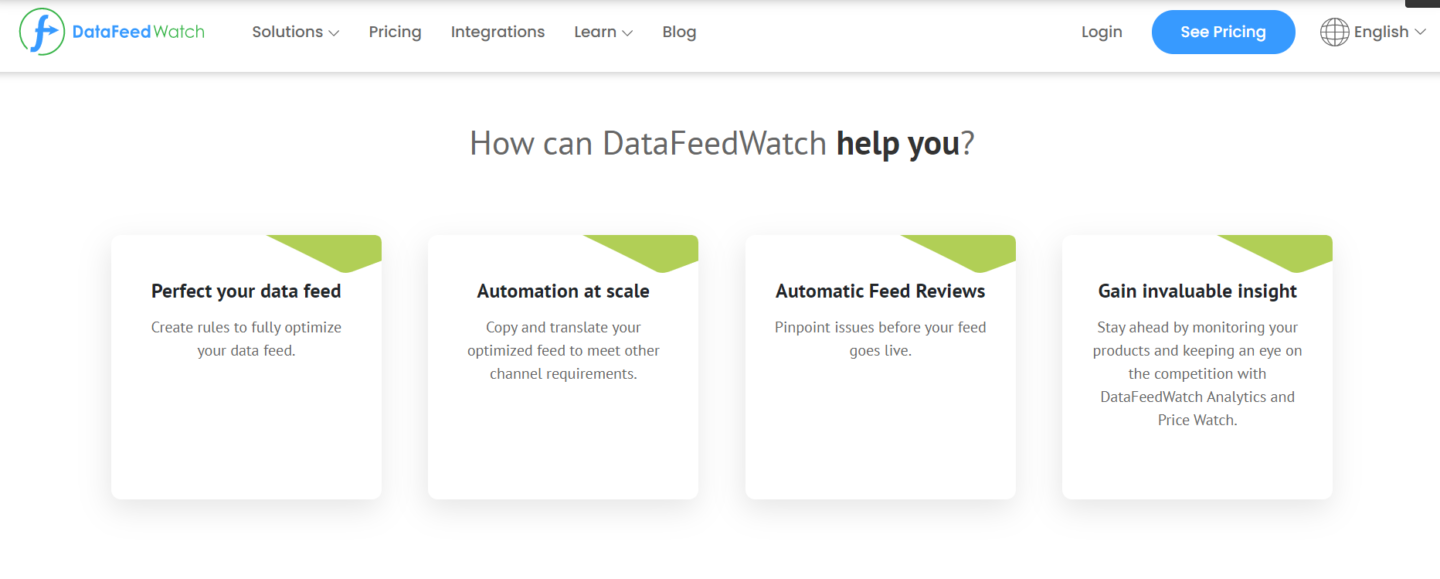 DataFeedWatch is a leading feed marketing solution combining data transformation with help and advice that empowers Merchants, Agencies, and Enterprises to succeed on eCommerce channels. Their dedicated integration to Magento enables its users, to connect all their stores in just a few clicks, opening the door to multichannel product listings and comprehensive data feed optimization.
The multiple features Datafeedwatch provides are the following:
Easy to use: Create your feeds with ease and copy mapping across channels.
Automation: Watch your ROI increase by using automated text ads.
Multichannel friendly: Sell your products on a wide variety of channels including advertising platforms, search engines, and more.
Valuable insights: Monitor your products and keep an eye on the competition with DataFeedWatch Analytics and Price Watch
Magento Extensions for Customer & User Experience
6. Nosto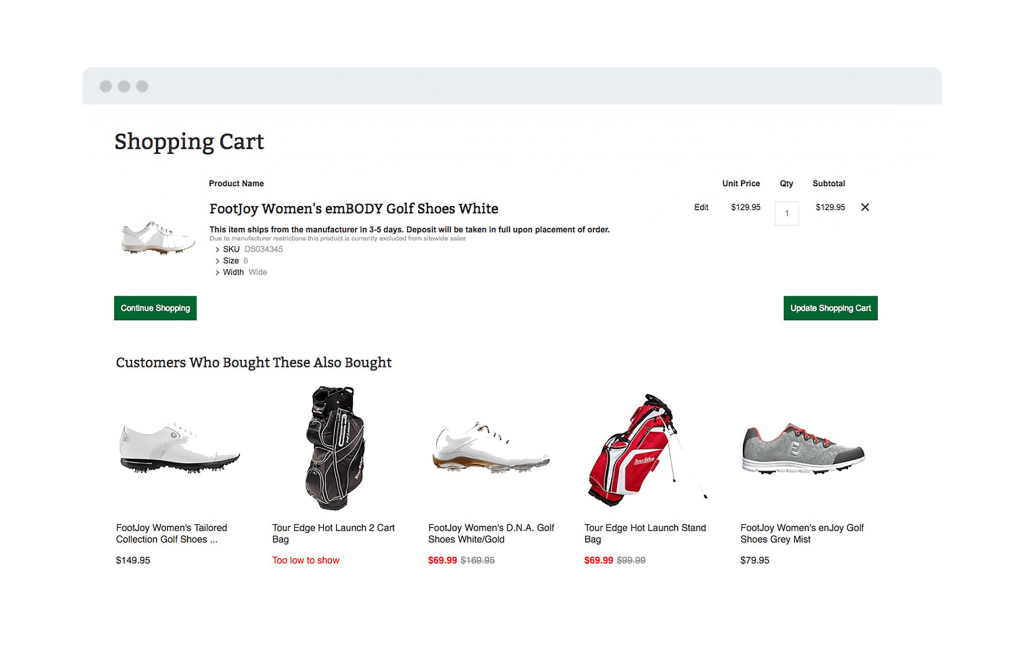 Product recommendations can be the make or break factor for a higher AOV and revenue for you. Nosto is the perfect Magento solution to offer your customers on-site product recommendations at critical points of their navigation and checkout flow.
Why we love it:
On-site recommendations: place product recommendations where they make the most sense: in your customer's chart, after orders, etc.
Facebook & Instagram ads: retarget your customers with related products based on their shopping behavior.
Personalization: Just recommending products isn't enough- there has to be personalization to be effective. Nosto offers personalization in those recommendations to offer only relevant products to your customers.
7. Yotpo Reviews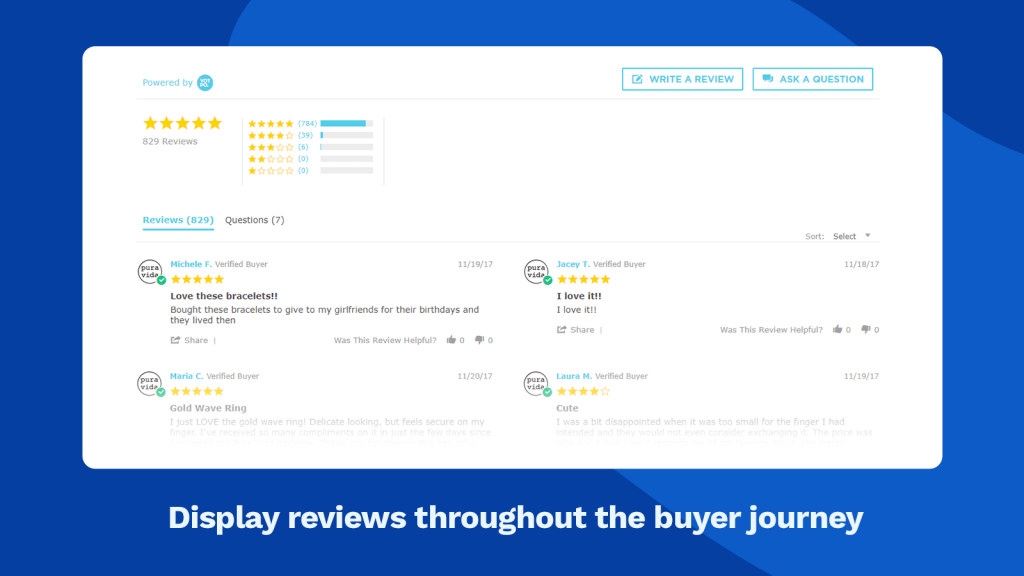 Any ecommerce marketer worth their salt knows that customer reviews are an invaluable resource for building customer trust and improving SEO by providing your site with fresh unique content regularly. Yotpo's Magento extension helps you collect and publish product reviews on your site from customers who've purchased them.
Why we love it:
Product photos: Yotpo allows customers to upload photos of their purchase to help build trust.
Social links: You or your customers can share their reviews to social media in just a few clicks.
SEO Boost: Yotpo will help you index your reviews through rich snippets, Google Seller Ratings, and Product Listing Ads.
8. LoyaltyLion

A great loyalty and rewards program is critical to transforming shoppers into a community. LoyaltyLion is a great Magento extension that helps you offer referral codes and rewards to your customers to incentivize them to share your store with friends and family.
Why we love it:
Loyalty Tiers: Better rewards for your most loyal customers give your shoppers something to aspire to and motivate your best to keep their status.
Activity points: Give your customers the opportunity to earn loyalty points for creating an account, liking Facebook, Following on Twitter, etc.
Full Customization: Personalize your program 100% to fit your brand, your products, and your customers.
Magento Extensions for Checkout & Payments
9. Stripe Payments
Stripe Payments is Stripe's Magento or another platform extension that allows you to accept and process credit and debit cards, and mobile wallets like Apple Pay and Google Pay. Safe, secure, and trusted, Stripe is a must-have for anyone who wants to earn customer trust.
Why we love it:
Widely-Used: accepts all major credit and debit cards across hundreds of currencies and countries.
Mobile wallets: accepts Apple Pay, Google Pay, Microsoft Pay, and tons of other local payment methods.
Multi-store friendly: Stripe plays well with a multi-store scenario.
Stripe Radar: uses machine learning to detect and prevent fraudulent payments.
10. TaxJar Sales Tax Automation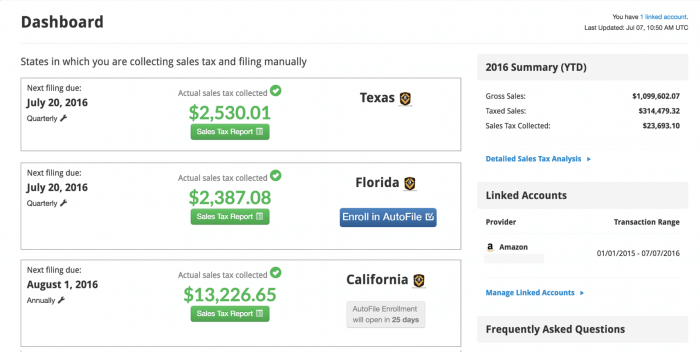 If you sell in the US, sales tax is a pain. Luckily, there's TaxJar to automatically calculate sales tax for you. Not only that, it will help you prepare returns and calculate exactly what you owe for your ecommerce store.
What we love about it:
Automatic Tax Calculation: No more quick-math! TaxJar will automatically calculate your customer's sales tax based on their shipping address.
Easy to Use: installation is easy to get installed and running in just a few minutes.
Global rates: TaxJar also works for taxes across several countries with accurate rates.
11. OneStepCheckout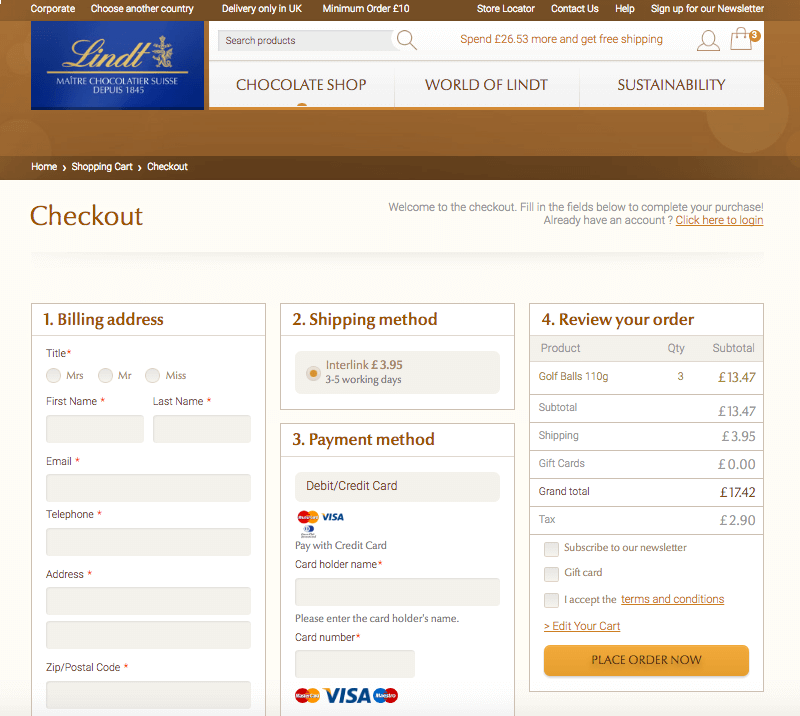 For conversion purposes, it's important to streamline your checkout and make the flow as easy as possible. OneStepCheckout allows you to streamline your checkout flow to one page, removing distractions and obstacles that could make your customers abandon their checkout.
Why we love it:
Responsive design: your checkout will still be great across screens and devices
One single checkout page: everything is above the fold, clean of distractions and obstacles with a clear call to action.
Total Customization: you can add and remove fields, allow coupon codes, and many more options.
Magento Extensions for Shipping and Logistics
12. ShipStation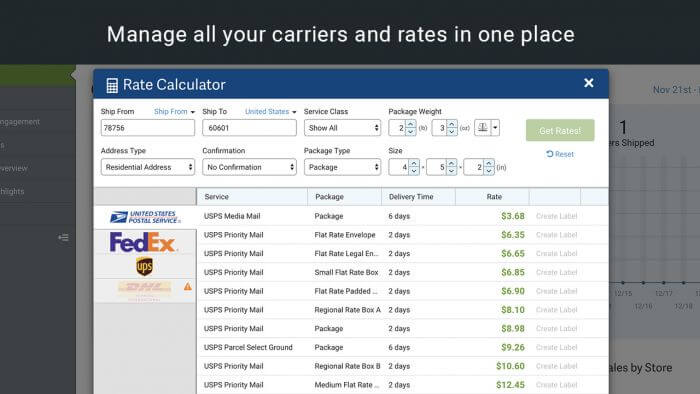 Large ecommerce store owners know how important shipping and order management is, and how quickly it can feel overwhelming. ShipStation offers a Magento extension that helps you sync your orders, and manage shipping like a pro.
Why we love it:
Order confirmation: being able to send order confirmation and give customers peace of mind
Easy Returns: you can't win them all, so make returns and refunds as quick and painless as possible.
Dashboards: a great centralized place to find all orders, shipments, etc for each step of your shipping flow.
13. Delivery Date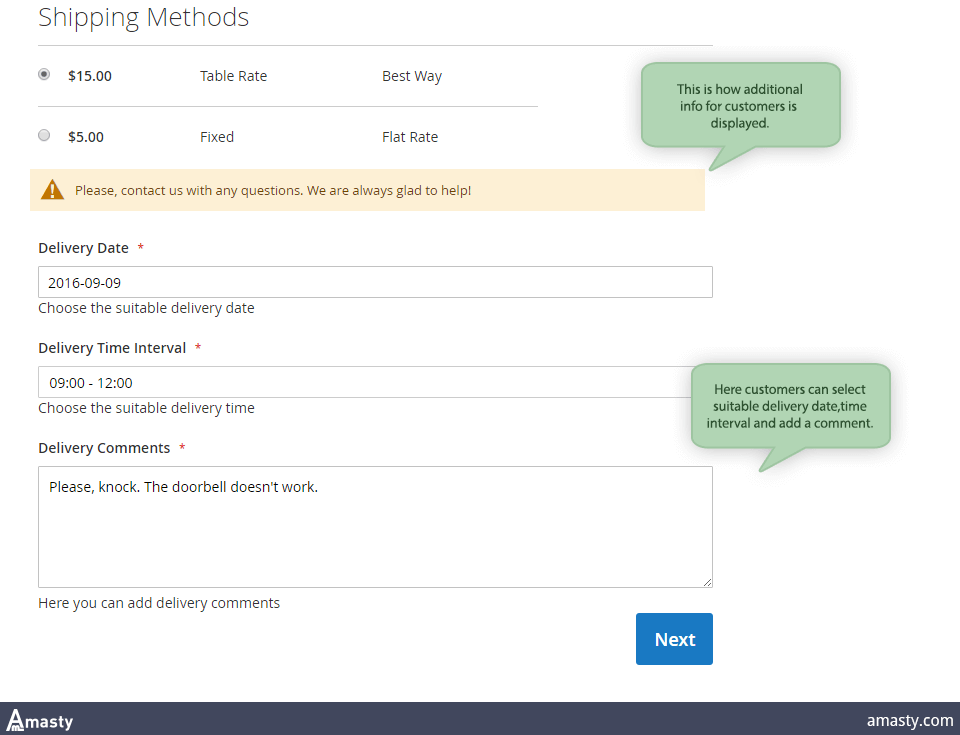 We've all missed a package, and when your customer is excited to receive their products, this can be a real headache. Luckily, with Delivery Date, your customer can choose the date and time slot that works best for them. This means no more missed packages, and ultimate control over shipping preferences for your customers.
What we love about it:
Customizable: you can set up the different things your customers can choose for their shipping and delivery options
Special instructions: customers can give special instructions for the last mile
Date exclusions: you can set up intervals of dates/times where shipping won't be possible
14. Shipping Suite
Shipping Suite is an all-in-one Magento extension that makes for more customizable shipping and logistics for your ecommerce store. You can create multiple shipping options, set shipping prices based on product weight, create rules for shipping prices, and much more.
What we love about it:
Shipping Estimates: lets your customers estimate their shipping in advance on the product page to reduce cart abandonment
Create your own rules: set shipping rules based on location, products, & methods, including
100% Customizable: determine which shipping providers you'll use, what the rates are based on location, etc.
Magento Extensions for Analytics & Tracking
15. Actionable Google Analytics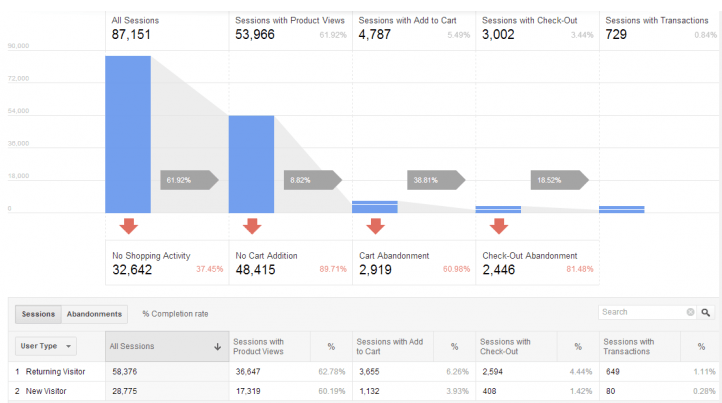 Google Analytics is a great tool, but let's be honest: the learning curve is steep. With Actionable Google Analytics, you get more ecommerce-friendly features, and be able to better understand the metrics collected by Google.
What we love about it:
Advanced reports for ecommerce: shopping and checkout behavior, reports on how your products perform, how your sales are, and which lists of products are the most successful.
AdWords Integrations: automatically integrates with Google AdWords for conversion tracking
The Enhanced Ecommerce Google Analytics Plugin for Magento 2 is one of the easiest plugins to implement, yet powerful plugins to integrate Google Analytics directly from your Magento interface. Tracking your web store's traffic has never been this quick and easy.
It takes less than 5 mins for the entire setup and No Coding Required !
The plugin tracks the web store visitors' entire journey right from the home page to the checkout page to thank you page. Get up to 5 Enhanced Ecommerce reports enabled with this plugin. The plugin allows tracking both your Facebook pixels and conversions from Google Ads.
17. Advanced Reports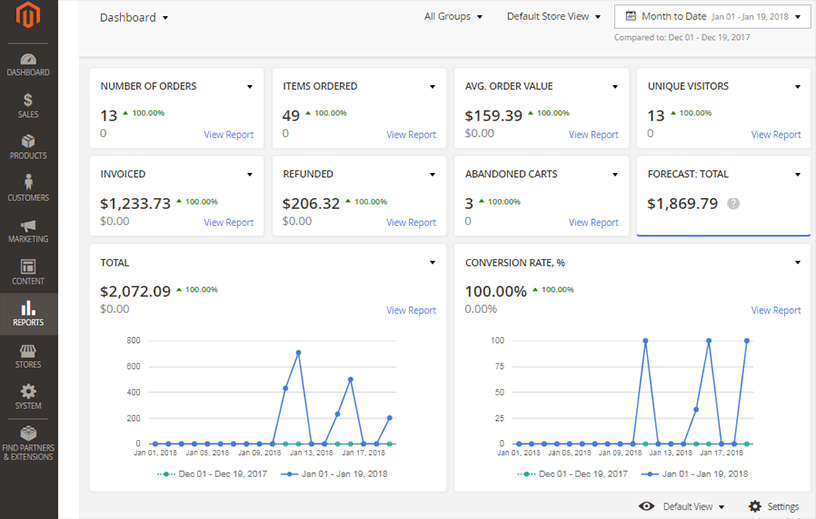 Data visualization is a handy tool for those of us without a Beautiful Mind and need to understand our data in a split second. Advanced Reports is a great Magento extension that helps ecommerce marketers and owners break down their data at a glance.
What we love about it:
Reports on Categories: you can see which category of your products is best and worst performing.
Discount tracking: Visualize the performance of your discount codes.
Payment tracking: See which payment methods earn the most sales for your online store.
Magento Extensions for Security and Fraud Protection
18. Two Factor Authentication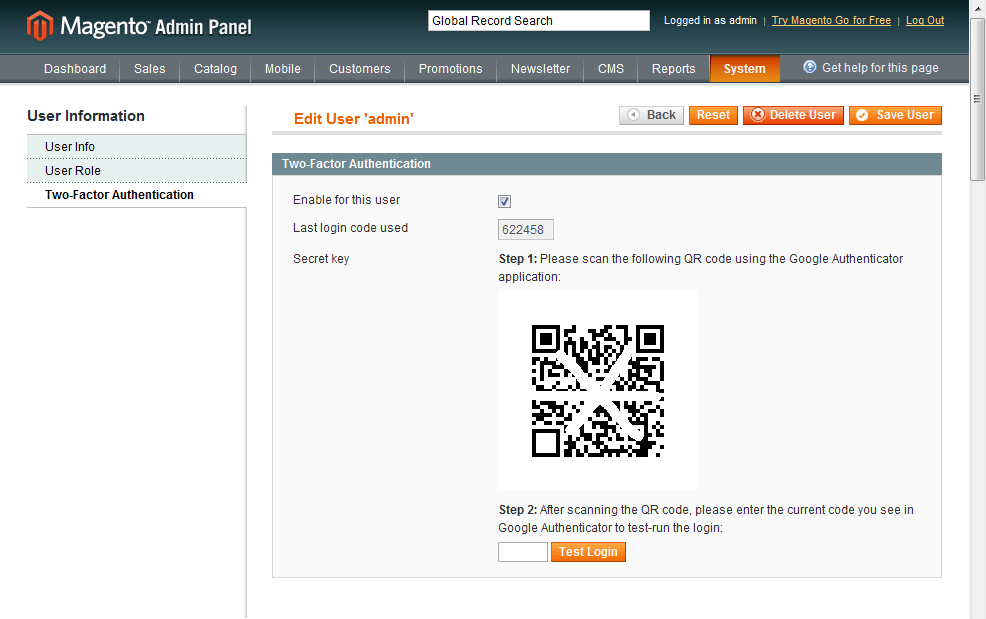 Two Factor Authentication is the best response we have today to fraud and identity theft. This Magento extension will help you protect your site by requiring you to add extra security information when logging into your back office. For example, a secure one-time-use code will be sent to your configured smartphone in order to log into your site.
What we love about it:
Compatibility: Functions with Android, iPhone, and BlackBerry
Security: the secure code will only be available for 30 seconds, preventing someone from hacking your site or guessing your password.
Failsafe: TFA is a great way to be sure your ecommerce site will be secure, even if the security of your password is compromised.
19. Fraud Prevention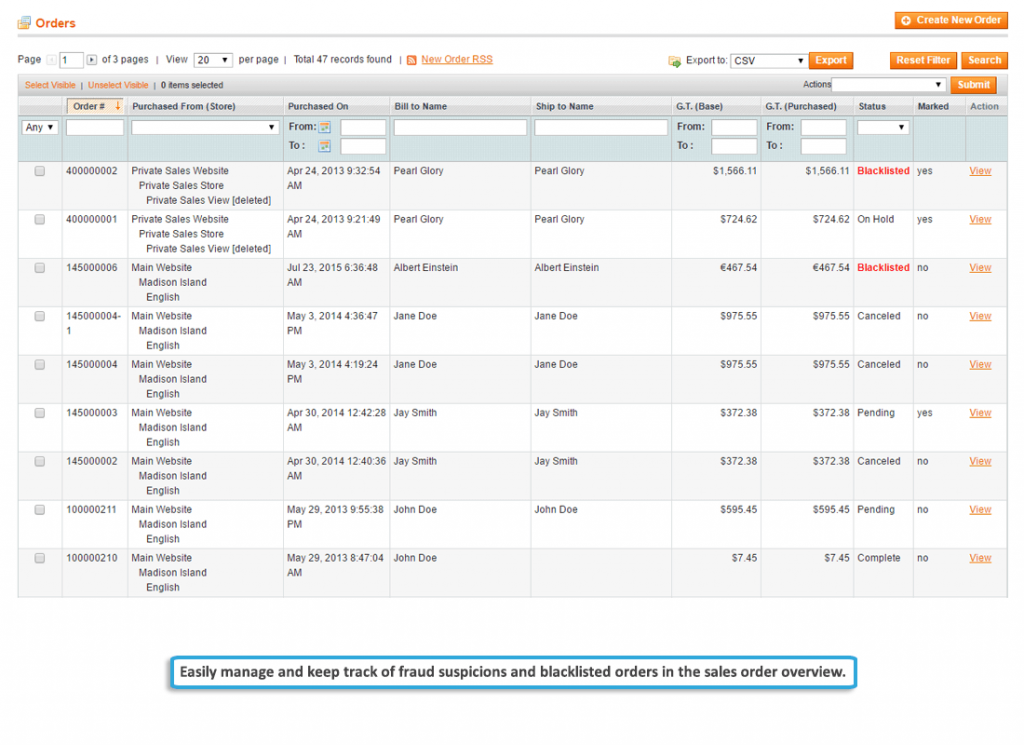 Fraudulent purchases and payments can be a nightmare for anyone running an ecommerce store, and today, anyone can become a target. Fraud Prevention helps you track suspicious purchases and helps you block future purchases from those who would attempt further fraudulent purchases.
Why we love it:
Automatic Fraud Detection: when a purchase matches previous suspicious purchases, this extension will automatically block the purchase.
Custom Blacklist Rules: You can create rules around which purchases will be blacklisted from your site based on combinations of name, location, email contact, domain, IP address, etc.
Prevention: this extension blocks payments before they are processed, saving you time, money, and headache.
20. Google Invisible reCaptcha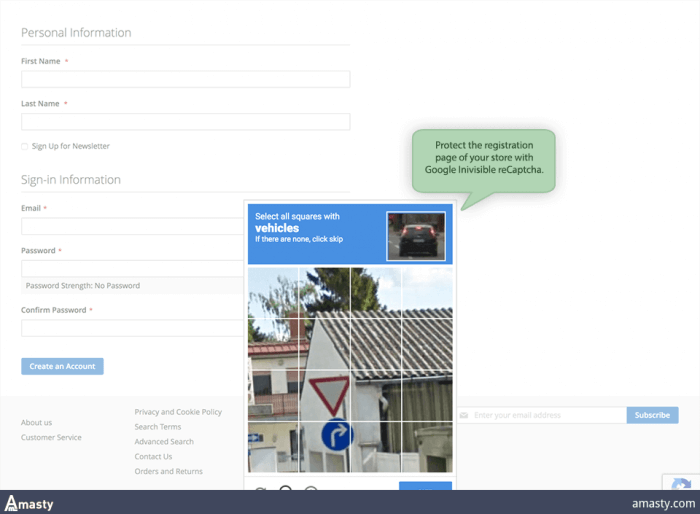 Bots are everywhere- and aside from messing up your traffic KPIs, they can cause real damage and fraud to an ecommerce seller. Google Invisible reCaptcha provides a captcha system that will prevent bots and spam from logging in, purchasing, and wreaking havoc on your ecommerce store.
What we love about it:
Customization: You can choose the form of reCaptcha that you want for your site
Templates: Using a template for your reCaptcha, you can add it to different pages easily
Smart reCaptcha: your reCaptcha form will only appear in the event of suspicious activity and logins
Wrap up
No matter which of these Magento extensions you choose, it's always important to do your homework, think about what you need for your store, and choose the tools that will work best for you and your customers.
However, with any luck, this list will be a great launching point to guide you to the best Magento extensions for your online store.
What's your favorite Magento extension? Tell us what it is and why below!
Get started with Omnisend today & drive sales on autopilot with pre-built automation workflows
Start Free Today
related features
Want more sales?
Omnisend has everything you need to succeed.
Start free now
No Credit Card needed.