Drive sales on autopilot with ecommerce-focused features
See Features
did you know
Omnisend customers automate 32% of their email conversions. Are you maximizing sales?
automate my sales
Reading Time:
6
minutes
With platforms like BigCommerce, anyone can now launch an ecommerce store and start selling their products online.
What's challenging, however, is to run the store strategically to increase sales and boost conversions to maximize profit.
One way of doing that is to collect product reviews on your BigCommerce store.
Product reviews can help you reassure hesitant shoppers and influence their buying decision.
Unlike any form of paid advertisements or promotional content, reviews come from real people who have first-hand experience with the specific product.
In fact, 88% of users trust these reviews as much as personal recommendations. Even better: users don't mind spending 31% more on a business with good reviews.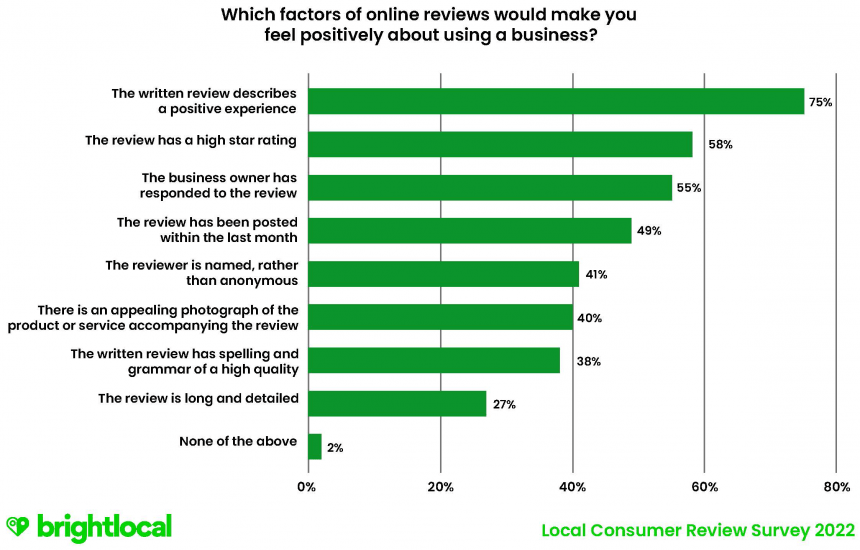 How to set up BigCommerce product review emails
That brings up an important question — how do you get people to write product reviews for your BigCommerce store?
Long story short, you could use an email service provider like Omnisend to send out product review emails for your BigCommerce store. These emails can incentivize your customers to write reviews about your products online.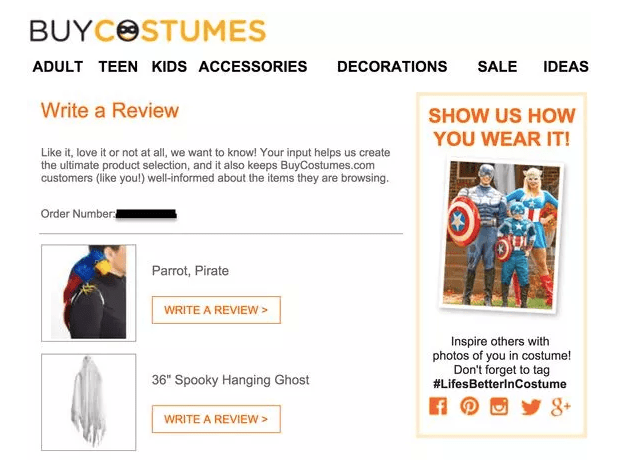 You're likely to get an immediate response when the purchase is still on top of the user's mind. Marks & Spencer used product review emails to boost their customer reviews by 400%.
The catch is to minimize as much friction as possible between your request and their ability to submit a review.
Setting up product review emails for your BigCommerce store isn't rocket science. Here's how you can get started.
Step 1: Select a powerful email marketing service provider
To start setting up your BigCommerce product review email, you first need to choose a powerful email marketing service like Omnisend.
Omnisend seamlessly integrates with your BigCommerce store to track your customers' behavior and send them relevant messages at each step of their journey.
To make it easier for you to collect product reviews, it also lets you connect your BigCommerce store to a number of amazing review apps like Yotpo or Stamped.io.
(PS: It's free to use too!)
With Omnisend, you can take care of pretty much everything related to email marketing for your BigCommerce store. And this, of course, also includes product review emails.
Step 2: Collect customer email addresses on your BigCommerce store
Once you've chosen your email marketing service provider, you need to start collecting your customer's email addresses.
To start building your email list, you can connect the signup forms on your BigCommerce store to Omnisend.
The majority of BigCommerce themes come with a default signup form at the bottom of the page. Usually, they look something like this: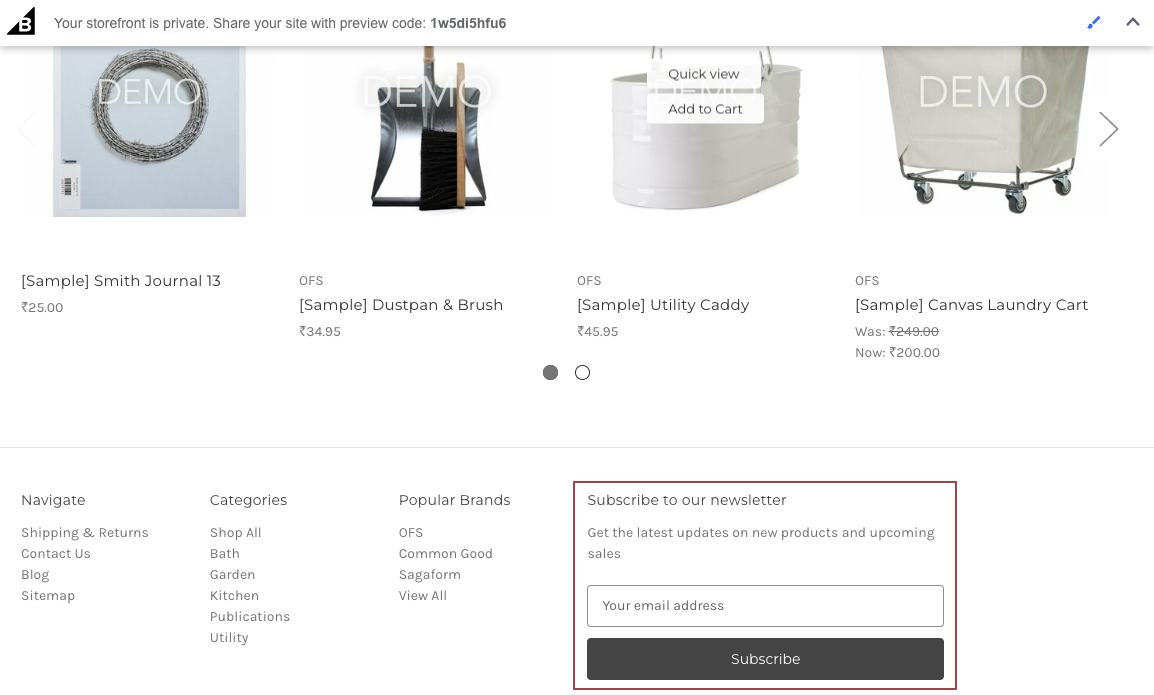 Connecting these signup forms to Omnisend will help you capture the email addresses of your customers more easily.
To integrate the signup form with Omnisend, you need to reach out to the Omnisend support team via in-app chat, email, or Facebook Messenger with the following details:
a link to your store (if you are contacting via email or Facebook Messenger)
instructions on how to find your signup form (a link, a screenshot, or just directions)
Once you do that, the team will locate your signup form and integrate it from their end. The process is super quick and efficient. So you don't need to worry about it.
You can also use Omnisend's own built-in signup forms, including its ever-popular exit-intent popup (which only appears when a visitors begins to leave your page). Here's an example from WarFit: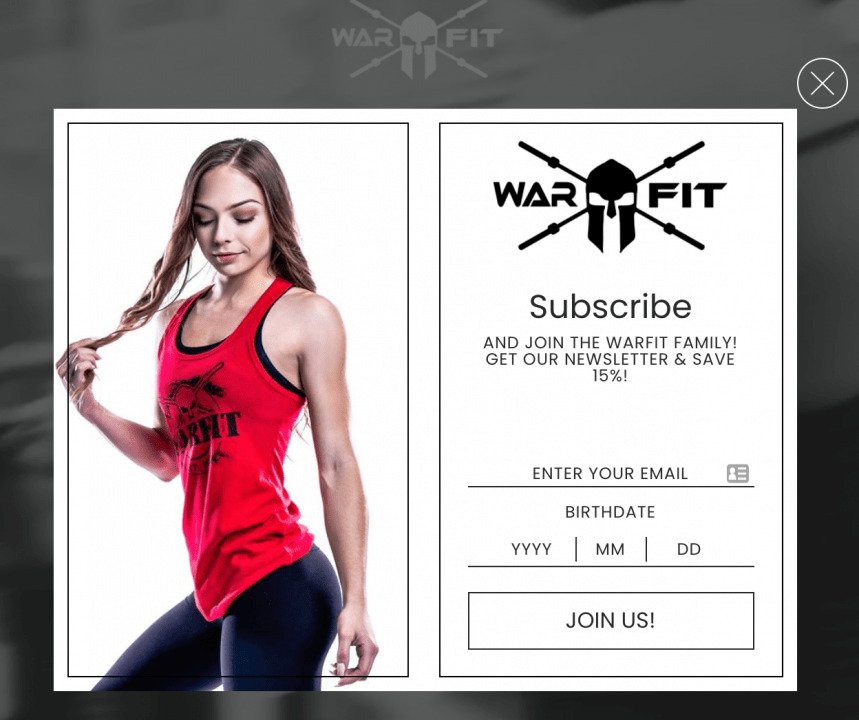 Step 3: Set up automation
The next important step is to set up your email automation—these automated emails get triggered based on user actions.
To send out product review request emails, you first need to go to your Omnisend dashboard.
Now click on the Automation tab. Here you'll see a button that says + New workflow. Click on it and follow the steps shown below.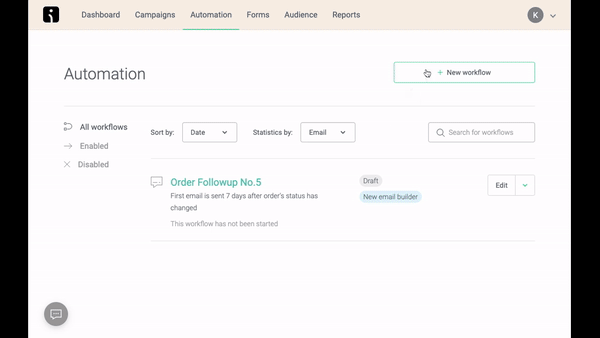 Once that is done, you need to set up the trigger settings for your automation workflow.
Since you want to send out product review emails, you want the emails to trigger only after a purchase is made and the product is successfully delivered.
So select the following trigger.
Order Status Changed > Order Fulfillment Status is Fulfilled
You can do that under the Edit Trigger section on the right side of your screen, as shown in the screenshot below.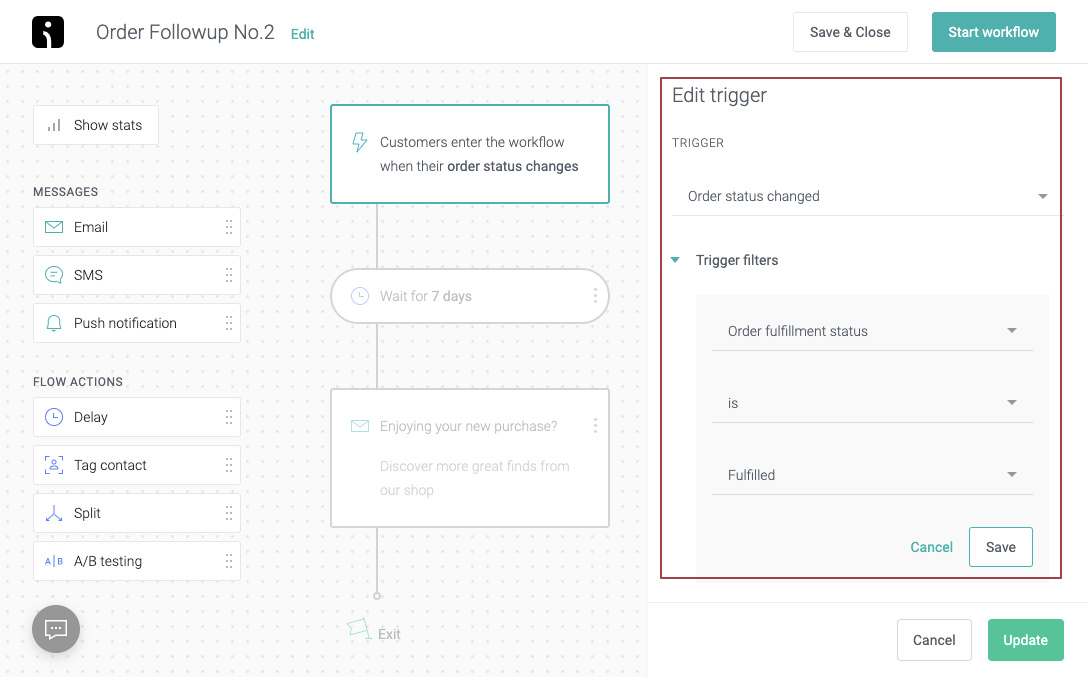 This trigger will essentially send out your emails once the product has been successfully delivered to your customer.
You can edit the message on the email by clicking on the third box on your screen. You can add your message in the Content section on the right side of your screen.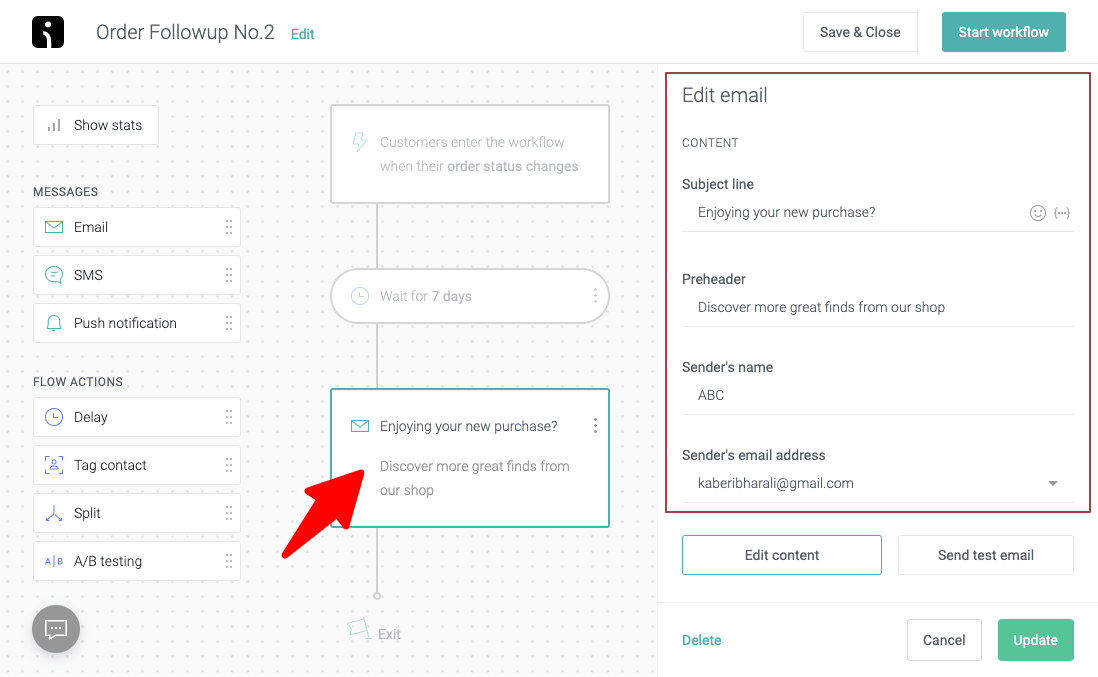 Step 4: Segment customers based on feedback
In this step, you'll be segmenting your customers based on their feedback on your products.
This will help you send more targeted emails to your users with extremely relevant content, making your email marketing campaigns even more effective.
You can also use the data to strategize how to improve the user experience of customers with negative feedback. This will help you improve your brand value in their eyes.
But since the segmentation is to be based on your customer's feedback, you'll have to wait until you collect at least a good amount of feedback on your products.
Once you have the reviews, log in to your Omnisend dashboard and click on the Audience tab. (For the sake of this tutorial, I am demonstrating the steps without any contacts in my list).
Click on the + Create segment button. Now under the Filter by shopping behavior section, select Placed order. You'll now see an option called Order date with a drop-down arrow next to it.
Click on it and select Order feedback. Now you'll have two options: Good and Bad. You can select each one separately to segment the two.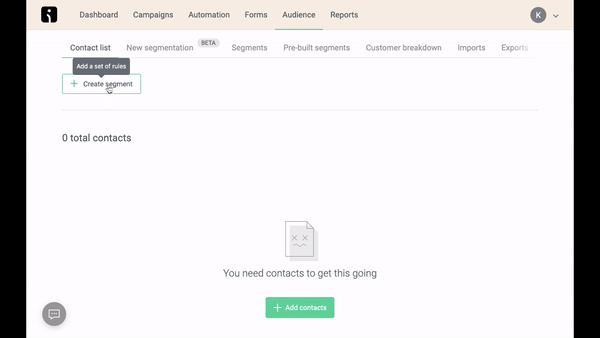 Product review request email examples for inspiration
Now that you've learned how to set up product review emails for your BigCommerce store, let's have a quick look at some examples for inspiration.
1. Charlie Hustle
Here's a super neat and straightforward product review request email from the clothing brand Charlie Hustle.
The company has chosen a minimal design for the feedback email template. The distraction-free and frictionless design helps them get the full attention of readers on the review request they've sent.
The company embeds a form and star rating option to encourage customers to share their experience with the product.
It's a perfect example of simplicity and minimalism that delivers results.
2. Dairy Queen
Fast-food company Dairy Queen's vibrant product review request email is another brilliant example to get you inspired.
The company uses several elements in the email, and each contributes to making it stand out.
The catchy product image, perfectly designed CTA, and social share icons blend beautifully with the design.
Customers can also share their reviews from within the email. This makes leaving feedback super easy for them.
Over to you
In today's web-based world, 91% of people read reviews before making a purchase.
And websites with product reviews are likely to convert 3.5 times more than those without them.
So not having them is like leaving money on the table. If you don't want that to happen, start sending out product request review emails with Omnisend right away.
As you have seen above, sending out review request forms with Omnisend is super easy. The best thing is that you can start for free.
Get started with Omnisend today & drive sales on autopilot with pre-built automation workflows
Start Free Today
related features
Want more sales?
Omnisend has everything you need to succeed.
Start free now
No Credit Card needed.