In a Omnisend (previously Soundest) Email Lab experiment, exit-intent popups resulted in a 19.03% conversion rate. Almost one-fifth of all new subscribers converted into the customers with a single popup! Sounds cool, doesn't it?
The exit-intent dialog box gives you an additional chance to re-engage with a visitor when he/she is about to leave your website. You might stop them from exiting by offering a signup deal. Our experiments show that an exit-intent popup converts new subscribers into customers more effectively than a popup that appears immediately you enter the store. So this smart ecommerce solution might come in handy when you're growing ecommerce sales as well as your email list.
How Does the Exit-Intent Popup Work?
This kind of popup uses algorithms to analyze visitor behavior and identify when they might be leaving the store. At the exact moment when they are about to click the Exit button or address bar, a popup is launched to convince them to stick around, sign up, and complete a purchase.
Tools for Implementing Exit-Intent Popups
There are many tools that can offer exit-intent popups. Omnisend has integrations with most of the reliable and easy-to-use ones, so you can seamlessly collect new subscribers and push them to Omnisend lists. We also recommend to try new Omnisend forms that does not require any additional integration.
Tools we recommend:
Since our recent update, Omnisend provides newly designed signup forms, of which exit-intent popups are one. We've also added reports on how your signup forms perform, additional fields, and new targeting opportunities. This was done for our clients' convenience, so they can use just one tool for effective list-building and email marketing campaigns.
In addition, Omnisend made popups available for Forever Free plan users. Check out the data below to see the value you get for free!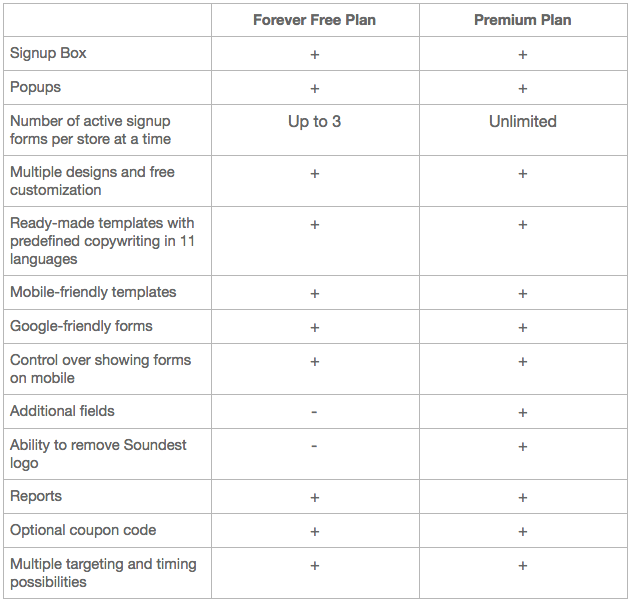 20 Exit-Intent Popup Examples
Below are some examples of how Omnisend ecommerce business clients use this kind of popup to their advantage.
In the majority of examples, you can see the discount. Popups with discounts are more effective. Killing two birds with one stone, they dramatically increase the likelihood that visitors will enter their email addresses and convert to being customers right away.
Also, please pay attention to copywriting of exit-popups. Most of them are tailored for leaving visitors.
1. Avanchy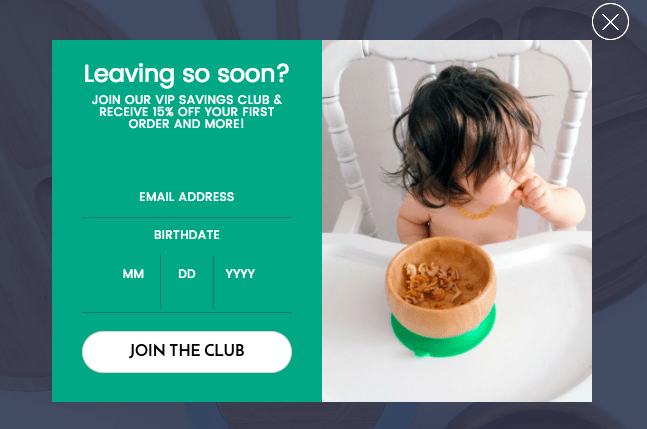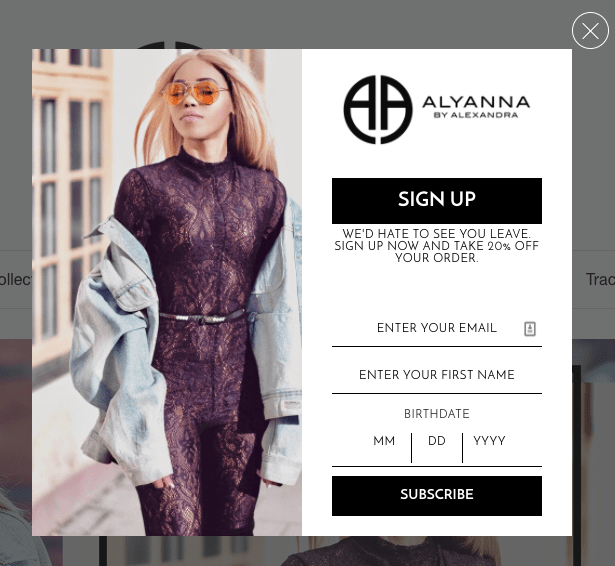 3. Spoiled Brat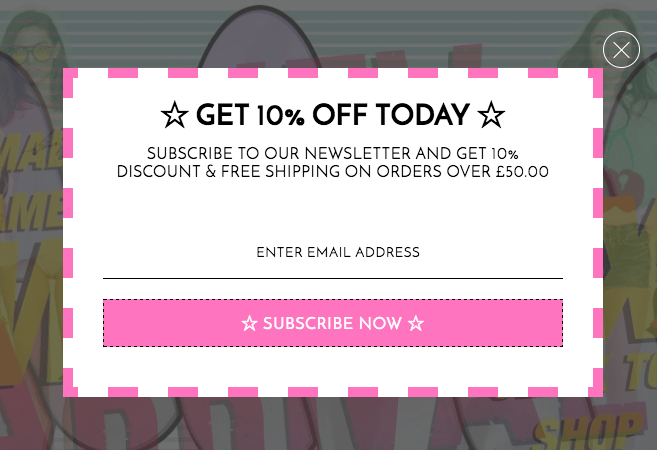 4. Wilson Street Gifts & Decor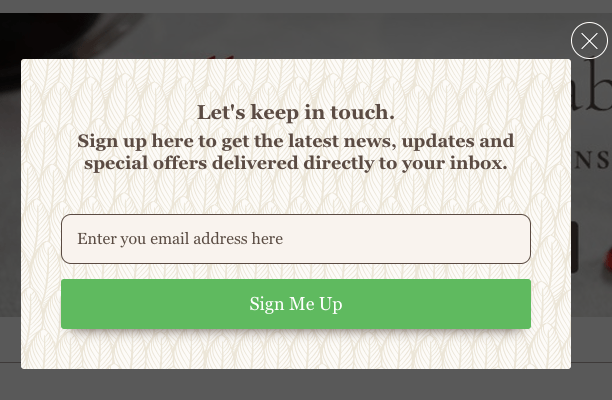 5. Hannahpad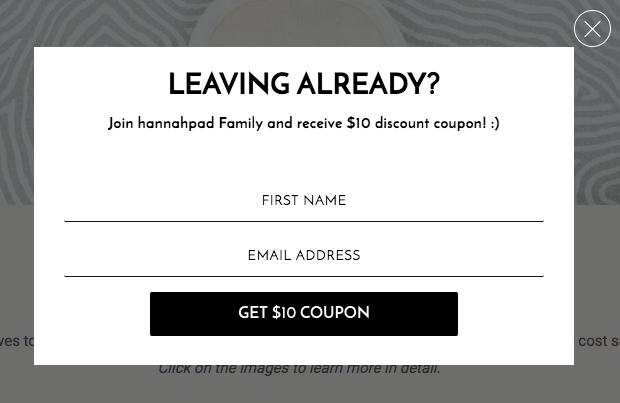 7. Emrick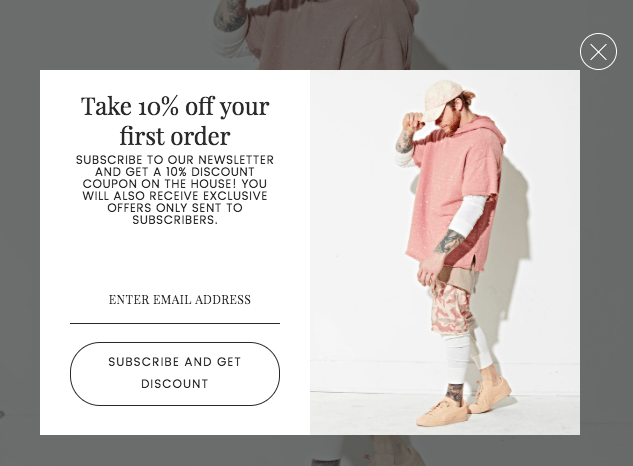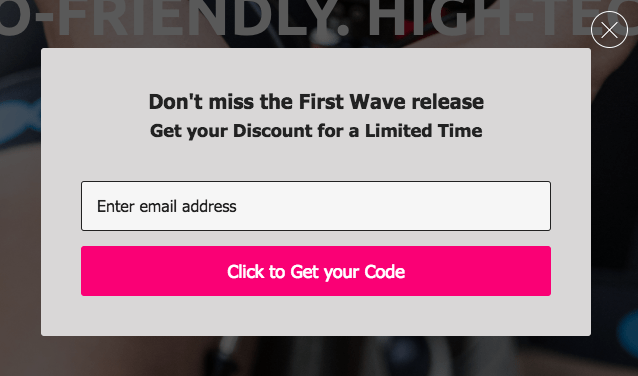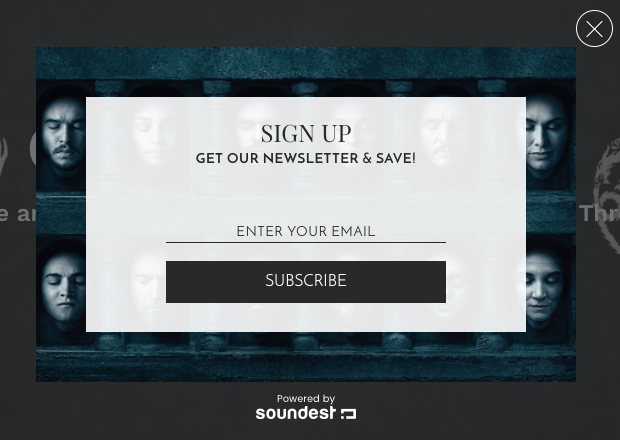 10. Petite People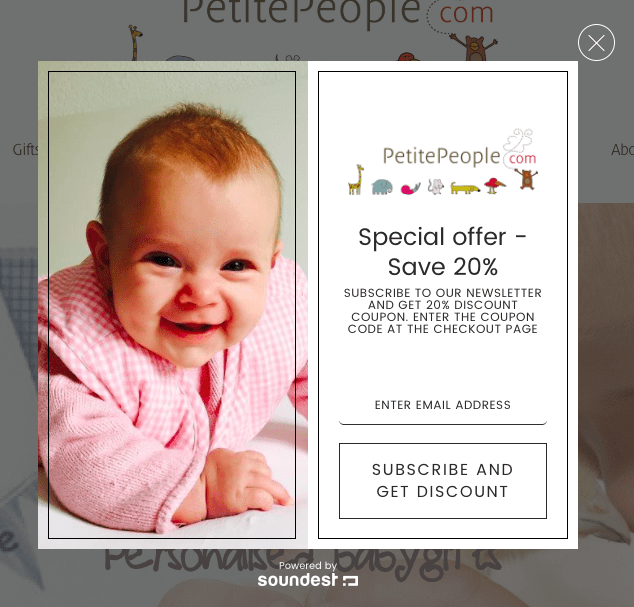 11. She Simply Shops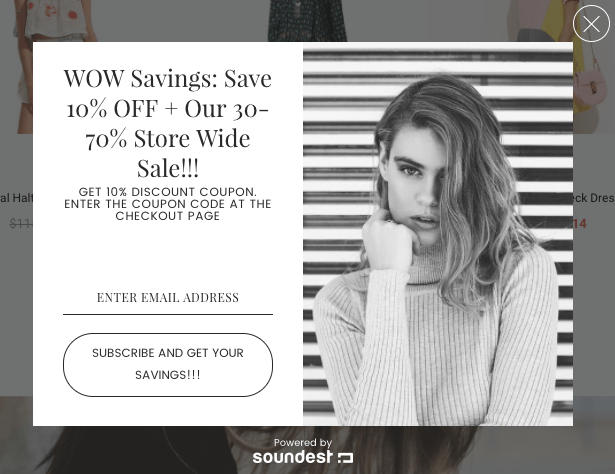 12. Lumieres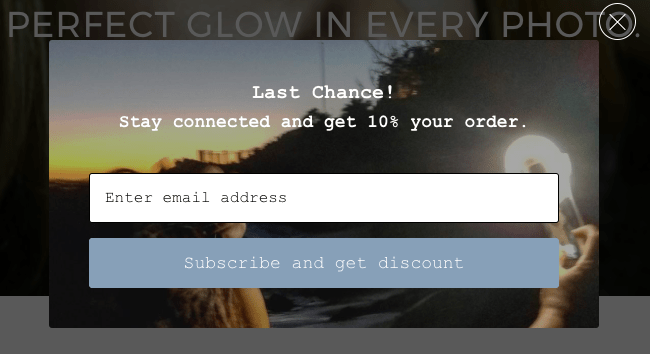 13. Arcane Supply Co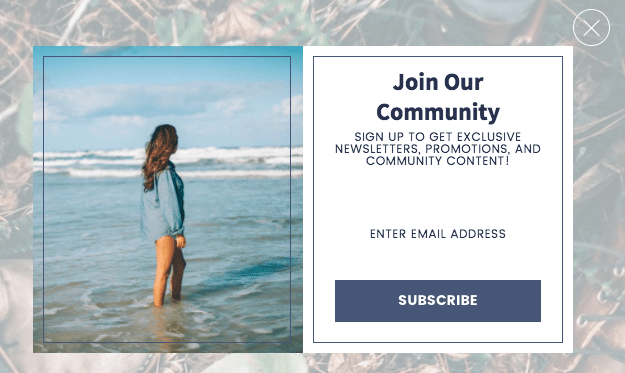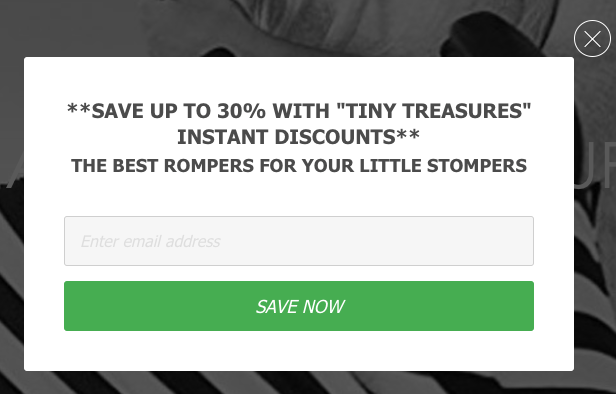 15. Cover Me Ponchos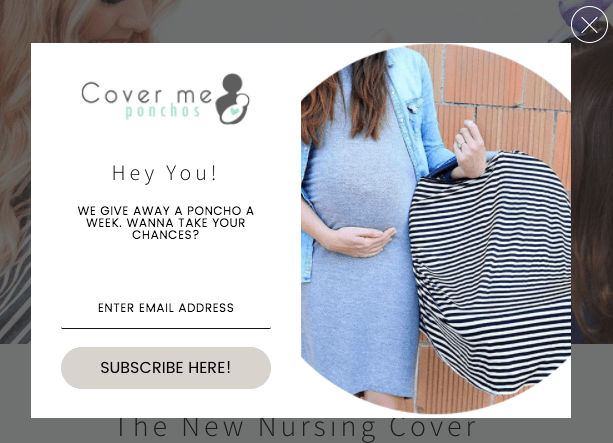 16. Ahod Store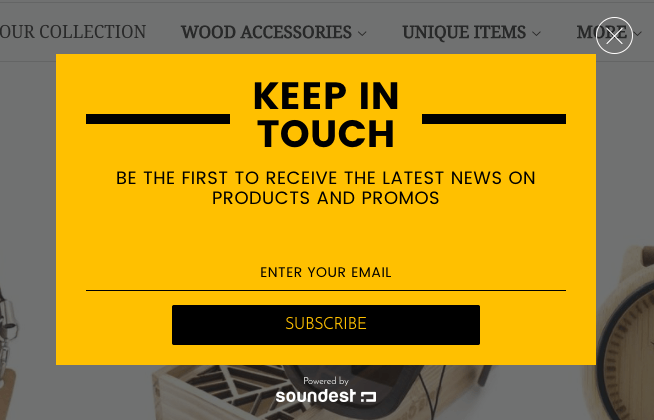 17. Home Artisan. Crafting Beautiful Homes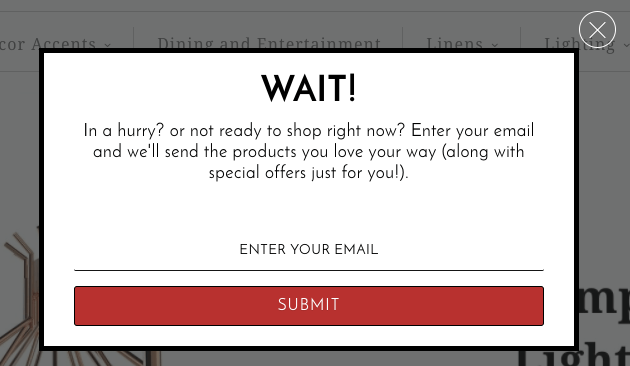 18. Ozzi The Sloth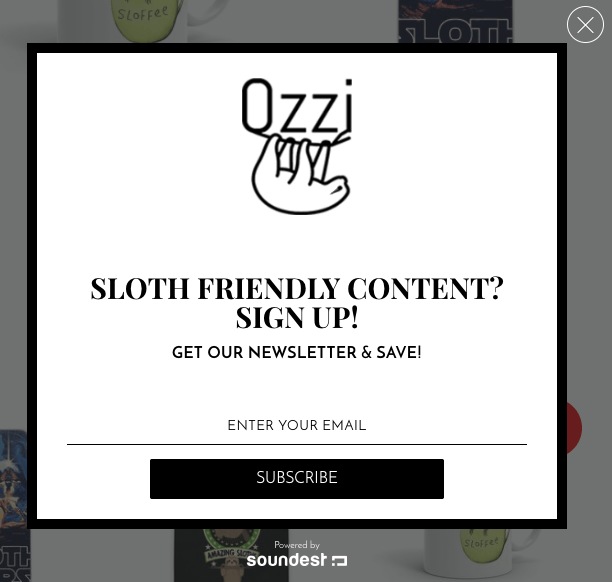 19. Baby Shop
20. Closet Motif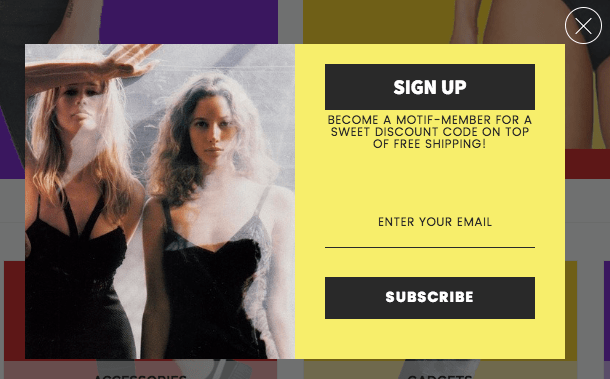 The Wheel of Fortune has come to Omnisend!
In addition to popups and Signup Box, Omnisend has launched a new type of interactive signup form. Gamification and innovative approach will boost your email list significantly. Try it now!