Drive sales on autopilot with ecommerce-focused features
See Features
Reading Time:
6
minutes
SMS marketing is one of the most effective channels available. SimpleTexting found businesses achieving click-through rates of 20-35%, compared to 1-10% for email marketing.
Despite this effectiveness, many people believe that text subscriptions are only useful for sending promotional messages.
The reality?
Text subscriptions are versatile and very effective in reaching customers, and many customers prefer receiving time-sensitive offers and updates through SMS.
When employed tactfully, SMS marketing can be a powerful tool at different sales funnel stages.
Let's dive in and understand how your business can benefit from it.
What is a text subscription?
A text subscription allows customers to sign up to receive text messages from your business or brand. It's a versatile communication channel often used for:
Discounts
Product launches
Promotional offers
Collecting feedback
Personalized recommendations
Appointment/event reminders
Customers sign up for text subscriptions by submitting and confirming their phone numbers. This ensures they opt-in voluntarily and businesses comply with regulations.
SMS subscriptions work great for ecommerce businesses. This is due to their high open rates and immediacy. With text messages, you can create a powerful SMS marketing strategy to engage with customers directly, creating one-on-one communication that leads to increased loyalty, conversions, and better experiences.
How to use text subscriptions?
Texting the right way can impact your ecommerce marketing efforts for good. Here are some tips and best practices for succeeding with your SMS campaigns:
Choose the right text messaging platform.
It's important to choose the right SMS marketing software so your campaigns can run smoothly. There are a lot to choose from, notably Twilio, EZ Texting, SimpleTexting, and Omnisend.

Omnisend is an all-in-one solution specifically made for ecommerce businesses. It is a breeze to use for managing text subscriptions, has a simple interface, and award-winning customer support.
Ask for users' permission before contacting them.
Receive clear consent from customers before adding them to your SMS subscriber list.

It's recommended to use a double opt-in process, meaning customers can confirm their subscription through a confirmation message. This ensures everyone on the list wants to be there, keeps you compliant with regulations, and builds trust with your audience.
Send valuable and relevant messages.
Tailor your content based on customer behavior, such as preferences and purchase history.

You can offer exclusive deals, personalized product recommendations, and order updates through SMS.
Decide on timing and frequency.
Timing is essential in SMS marketing. Consider your subscribers' time zones and send messages during appropriate hours.

Don't overwhelm them with too many messages, as this can cause them to unsubscribe. Use automation to schedule messages strategically for the best engagement.
Offer an "opt-out" option.
Always give subscribers an easy way to opt out. Include an unsubscribe option like "Text STOP to opt-out."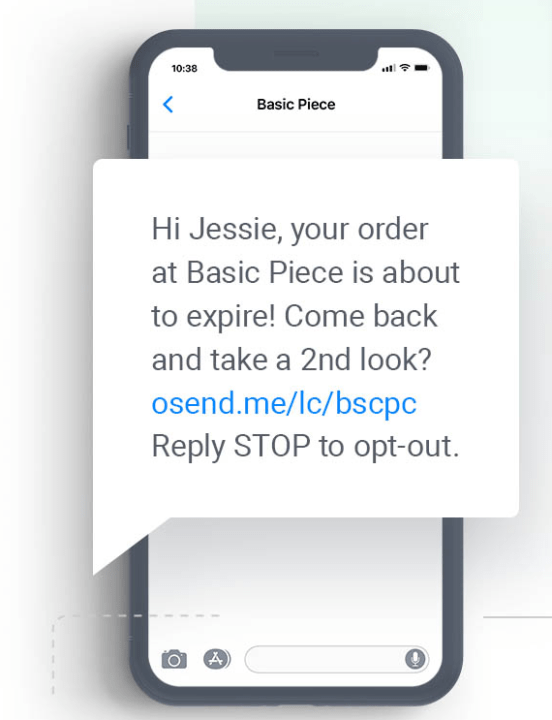 Best ways to use text subscriptions
There are multiple ways to use text subscriptions. Here are 8 business texts you could send today:
1. Promotional messages. Texts make promotions much easier because it feels like chatting with a friend. They're plain text so you don't have to think about branding or visual elements, although you can add GIFs in text messages. Sending a discount deal or coupon code via sms is encouraged.
2. Appointment reminders. Using text messages to send out appointment reminders can help reduce no-shows as most people read texts within minutes of them being sent.
3. Order status updates. Customers like to be kept up to date of their order status, and SMS is an ideal channel because of its immediacy. Sending shipping updates and delivery notifications with text messages is also recommended.
4. Event invitations and updates. Send text invitations, reminders, and updates about upcoming events, conferences, or webinars. This helps to increase event attendance as customers are very likely to read them. You can also send links in text messages to share all relevant details in one go. Texts are also a great channel for last-minute event updates.
5. Customer surveys and feedback. Text subscriptions can be used to gather valuable insights from customers. It's straightforward to run surveys and analyze feedback requests with SMS and, given the immediacy of the channel, it's highly likely that responses will be received on time.
6. Personalized recommendations. Send customized product recommendations and tailored offers based on past purchases. Personal text messages increase the likelihood of a sale because they cater to the individual customer and their needs. It also makes the customer feel like they are getting a special deal, which can be very persuasive.
7. Customer support. The immediacy of text messaging means you can provide a quick and efficient experience to customers who use it to get help with their issues.
8. Loyalty programs and rewards. Enrolling customers in loyalty programs via SMS is a great way to keep them engaged and returning for more. By sending them updates on their rewards, point balances, and exclusive loyalty offers, you can show them that you appreciate their business and are committed to giving them the best possible experience. This can help to build customer loyalty and encourage repeat purchases.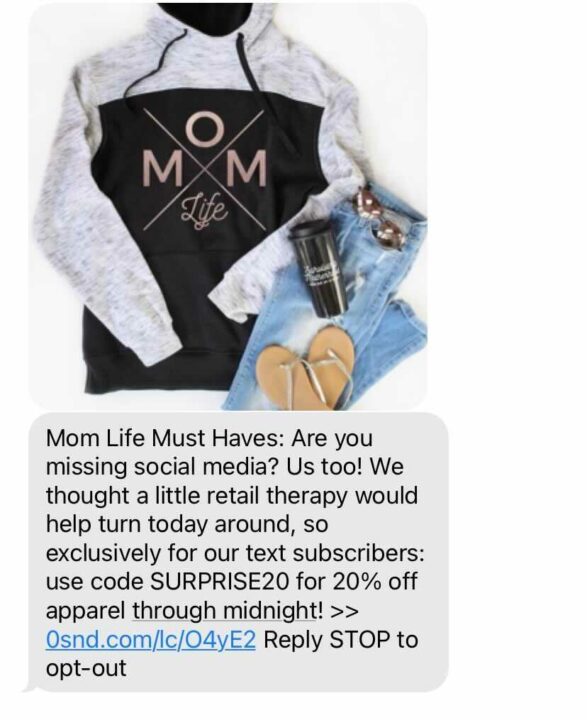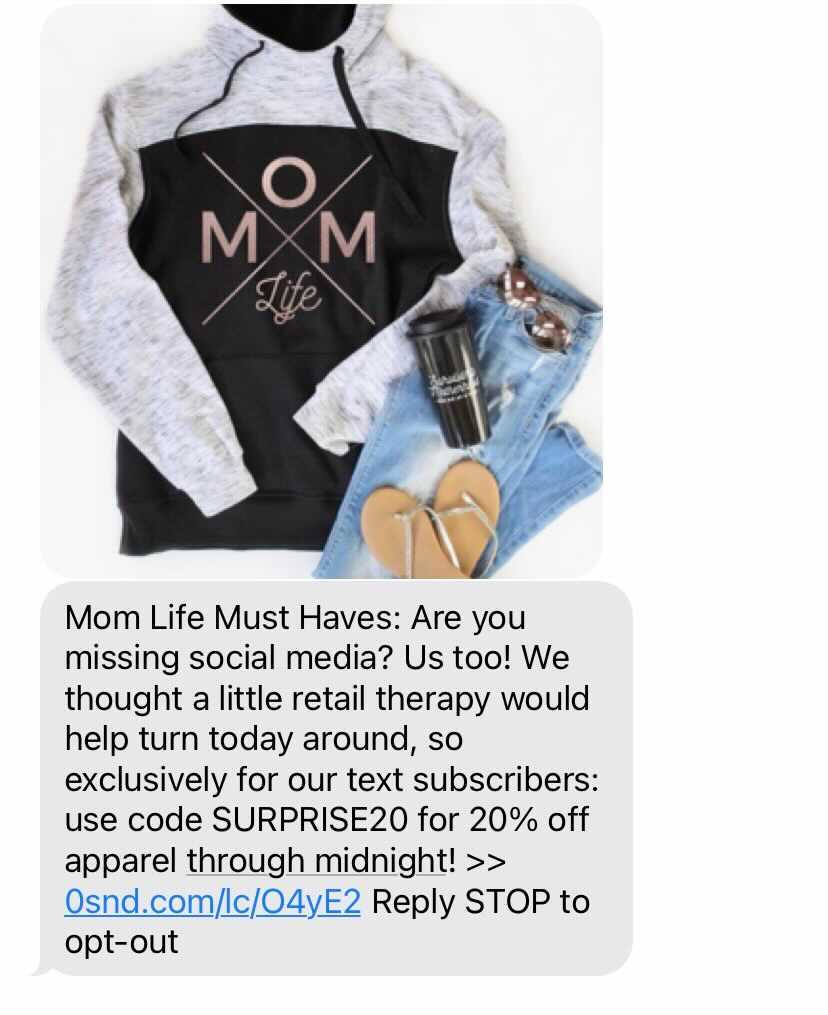 How to set up a text subscription service with Omnisend
It's easy to create a text subscription service with Omnisend, and SMS easily integrates into your email marketing workflows.
Omnisend offers round-the-clock support, so you never feel stranded during setup. And in addition to global SMS support, Omnisend also supports sending multimedia—or MMS—messages to the United States and Canada. To optimize them for your business, it's important to have a good understanding of SMS vs MMS.
Once you've signed up for Omnisend, use SMS to send scheduled campaigns to your customers. This allows you to notify them about upcoming events or sales. Additionally, you can set up automated text messages for the following occasions:
Welcome message
Browse abandonment
Product abandonment
Order confirmation
Cross-sell
Order follow-up
Cancellation confirmation
Customer reactivation
Birthday message
Customer feedback
Custom message
Shipping confirmation
To get started with Omnisend's SMS subscription service, you need to add SMS credits to your account.
After that, decide if you want to send SMS marketing to recipients in the United States. If so, in addition to collecting consent for the SMS channel, you must adhere to TCPA requirements.
Once you're covered on the legal front, it's time to collect opt-ins for your text message subscription service.
Collecting phone numbers via Omnisend signup forms is easy. By adding an SMS message to the Welcome sequence, you can:
Inform customers about the type of notifications they'll receive
Entice them with incentives e.g. discounts
Start a conversation

Note: Include TCPA legal text on your signup form to comply with the TCPA. Without it, you won't collect TCPA consent records.
It is always a good practice to adhere to SMS regulations and allow your customers to update their subscription preferences. You can add a phone number input field in addition to other options.
Add TCPA legal text to the Subscriber Preference page. With this feature, you can begin collecting TCPA consents.

When you import contacts with phone numbers, you can decide whether you want to also upload them as subscribed to the SMS channel.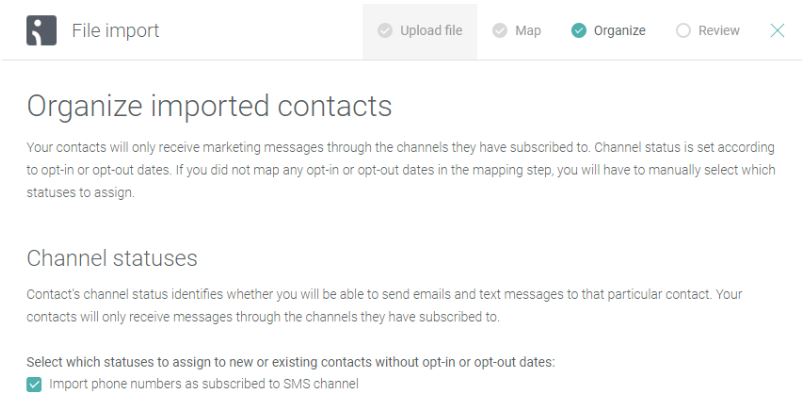 Once you've started collecting opt-ins for the SMS channel, you can easily create a segment of customers who have subscribed to the SMS channel.

It's also possible to create a segment of customers having a TCPA consent record, as shown below:

With Omnisend's Gorgias integration, communication is truly a two-way street as Gorgias allows you to receive and respond to your customers' responses via SMS.
You're not left in the dark as to the effectiveness of your text subscriptions. You can view message metrics via your SMS report:
The total number of messages sent
Sales generated
Click rate
Wrap-up
SMS marketing is an effective marketing channel, with high click-through rates. Text subscriptions allow businesses to engage directly with their customers through personalized content.
Ensure consent before sending SMS messages, provide valuable content, and offer opt-out options. Use text subscriptions for promotions, reminders, support, and loyalty programs. Also, segment customers for targeted campaigns.
Omnisend is a recommended platform for creating a text subscription service. Register with us today.
Get started with Omnisend today & drive sales on autopilot with pre-built automation workflows
Start Free Today
related features
Want more sales?
Omnisend has everything you need to succeed.
Start free now
No Credit Card needed.