Drive sales on autopilot with ecommerce-focused features
See Features
Reading Time:
10
minutes
A lot of marketers believe that personalization is the domain of email only — but this isn't true.
Text messages can (and should) be personalized too. The offers, recommendations, and content of a personalized text message are tailored to the needs of the user. This, in turn, improves overall ecommerce sales and loyalty to the brand by:
Providing value to the customer
Giving a positive customer experience
Capturing the customer's attention
Preventing choice overload by recommending products or services they're likely to be interested in
Ecommerce personalization is so important that 71% of customers feel frustrated when a shopping experience is impersonal. In addition, Omnisend research has found that brands are on track to send more than 100 million SMS messages throughout 2023, and SMS-driven orders saw a 16.9% year-on-year increase. So if you're still wondering about whether to personalize text messages, the answer is a resounding yes!
In this post:
What is a personalized text message?
Personalized text messages refer to SMS messages that are tailored to each recipient. Each personalized text message leverages details of a user's demographic, personality, purchase behavior, or other identifiable information.
When you personalize an SMS or refer to a customer in a unique way, you let them know that you're giving them individual treatment. This makes them feel welcomed and understood, and also increases their trust in the brand.
Unlike traditional one-size-fits-all messaging, personalized messages are created using user data, such as:
Name
Time zone
Demographics, such as age and gender
Birthday
Location
Other highly specific details
SMS personalization provides multiple benefits for both short- and long-term business growth. It instills a sense of trust in the customer and shows that you care about them and their needs.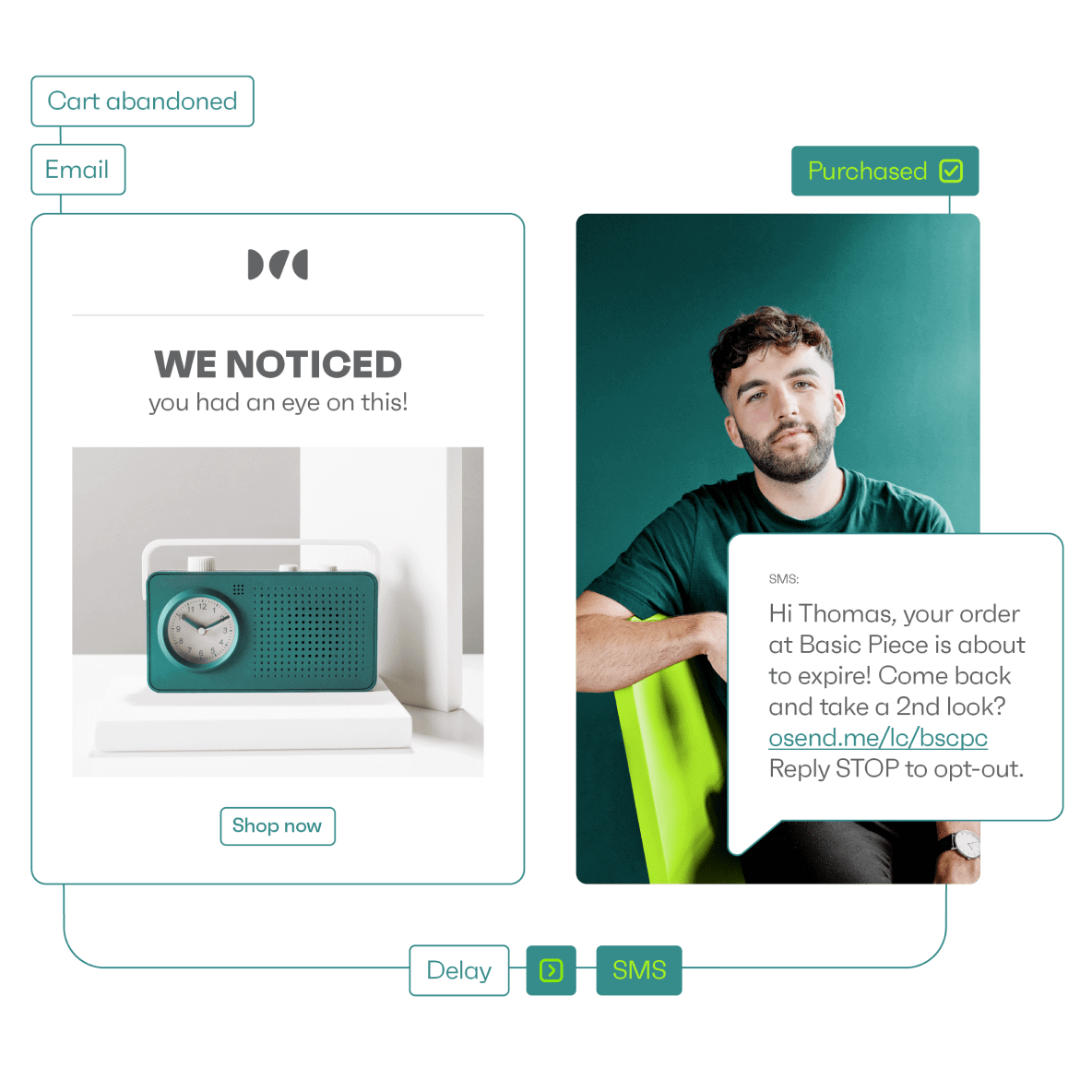 But personalization doesn't just mean addressing the customer by their first name. It involves understanding multiple aspects of a customer's personality and behavior, starting from products they're interested in, the kind of messaging they respond to, the time at which you reach out to them, and the stage of the buyer journey they're in.
You can leverage this information to create a great personalized SMS campaign for both promotional and transactional campaigns.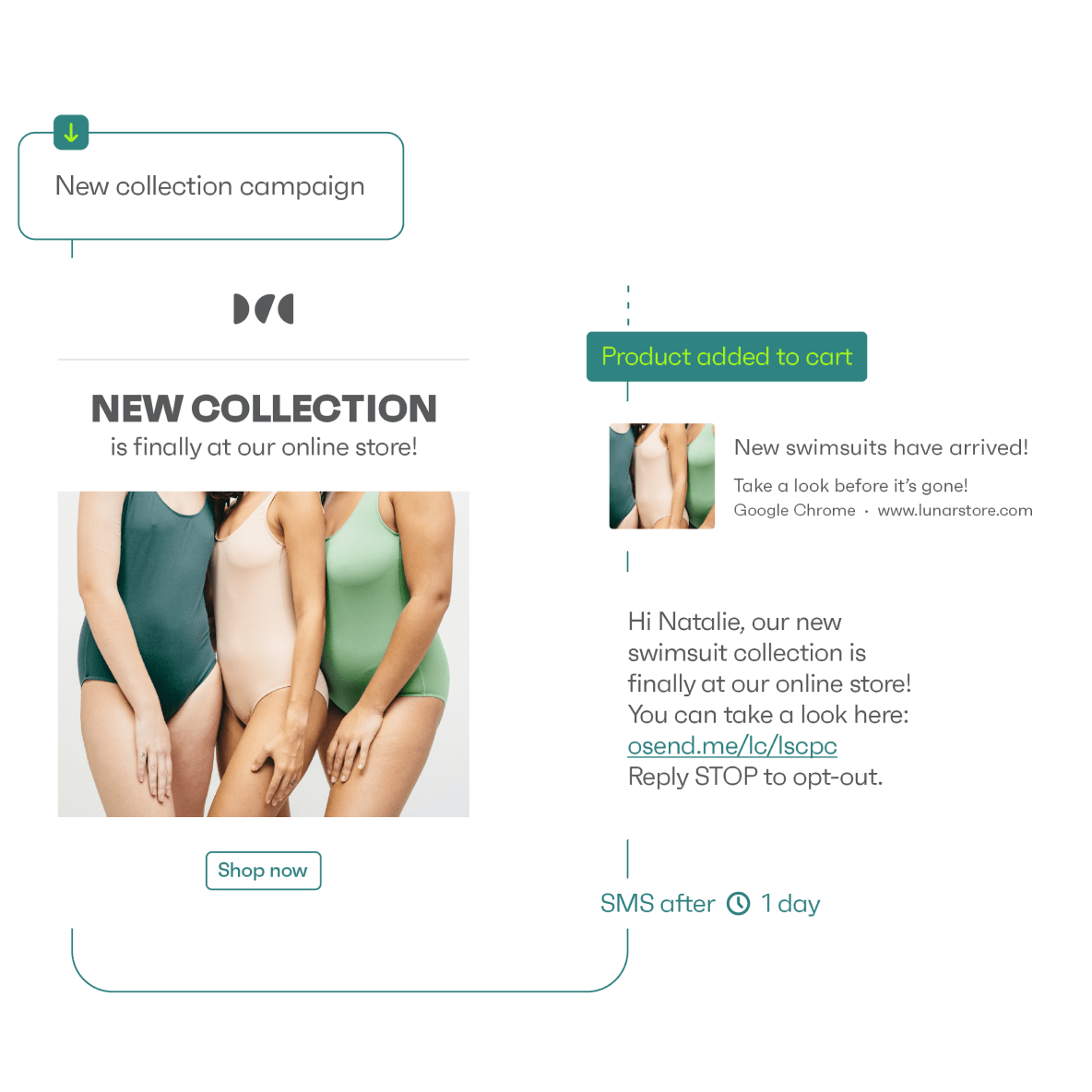 Personalization isn't just a good-to-have any longer, it's a must-have, with customers demanding personalization at every touchpoint with brands, including SMS personalization.
Benefits of personalized text messages
Personalized text messages are a great way to deliver greater value to your customers by providing them relevant information in real-time. Aside from helping to establish trust, it also gives the impression that the message was individually sent to them.
Omnisend research found that so far in 2023, compared to the same time last year:
Brands sent 47.95% more SMS campaigns
SMS generated 16.92% more orders
Additional reserach from G2 found that:
Text messages have a CTR (click through rate) of 36%, which is extremely high

SMS messages are opened quickly, with 60% of users say they read an SMS within five minutes of receiving it.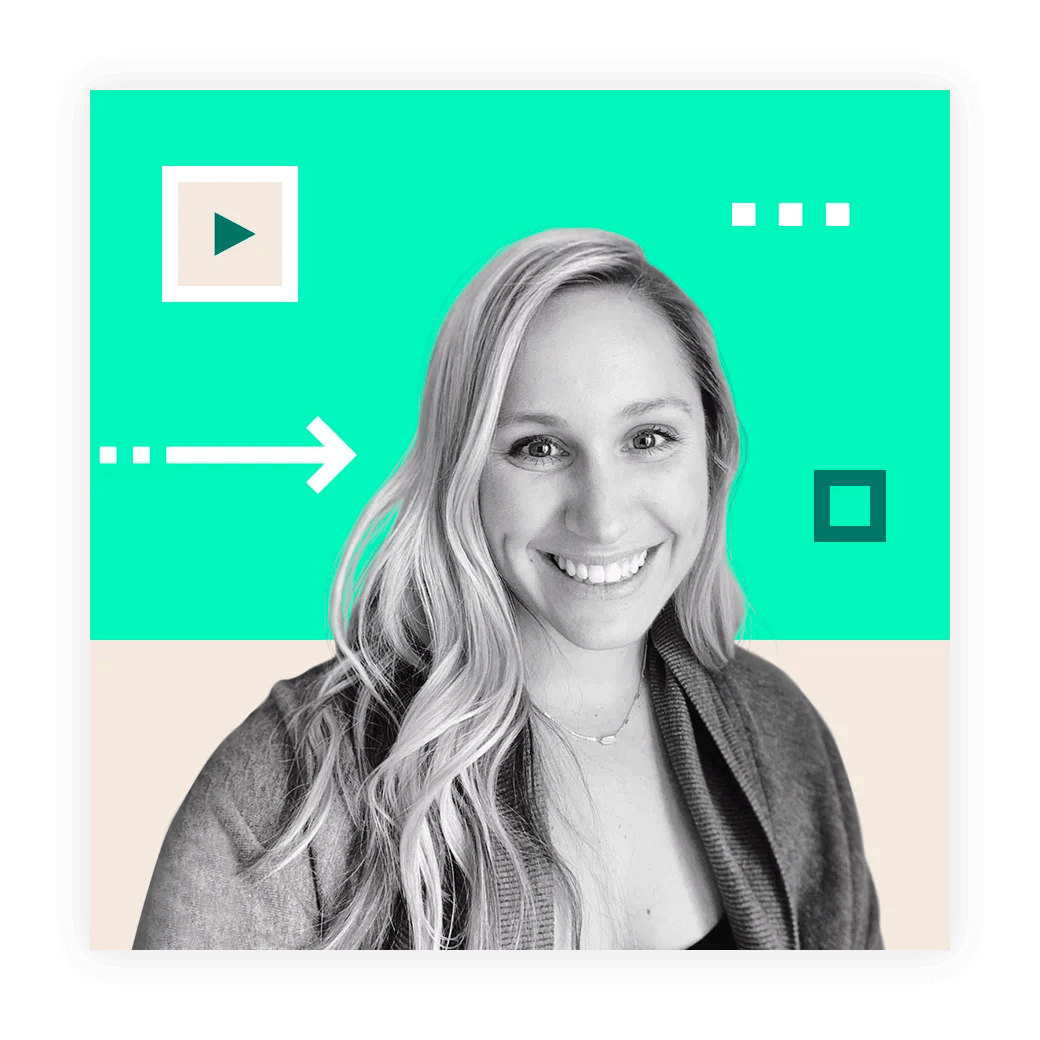 "I started SMS several months ago just to kind of test it out. The ROI on it has just been absolutely insane. So we will continue to do it for our customer base."

– Allison Caufield, Senior Marketing Manager, FiGPiN
👉 Learn about Alison's strategy
Ready to make use of personalized messages for your ecommerce business? Get started with Omnisend.
Tips for effective personalized text messages
Here are a few tactics you can apply to improve ecommerce sales through personalized text messages.
1. Segment your customers: You can segment customers based on defining factors like interests, past purchases, age, gender, location, and lifestyle.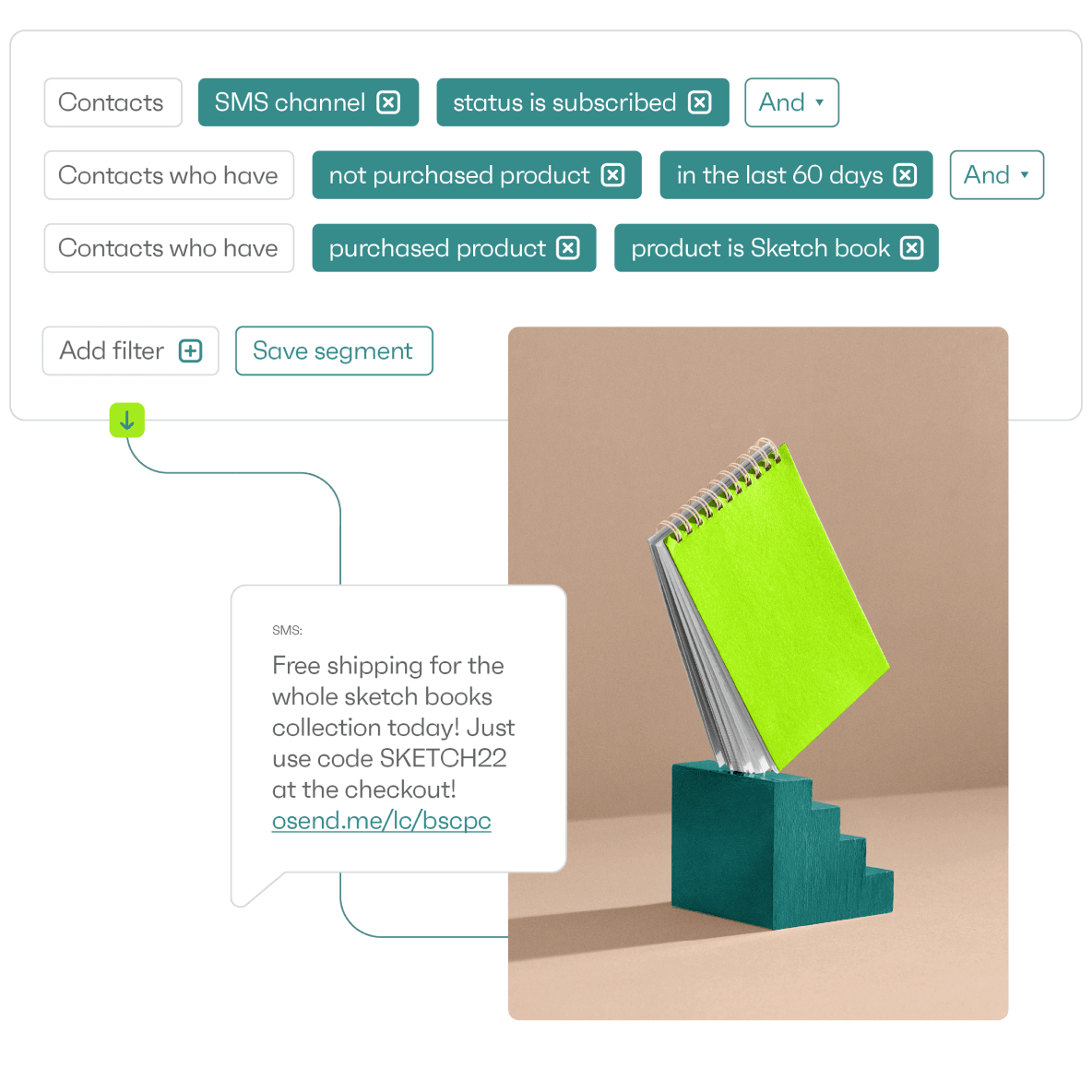 2. Use a conversational tone: Personalized text messages should not sound like an ad or be too formal. They should be a friendly reminder that is light-hearted, short, and personal.
It should be conversational—like you would talk to a friend. A conversation is two-way. Make it possible for the user to interact with your brand by providing the option to reply to the message, and respond to the replies quickly to avoid disengagement.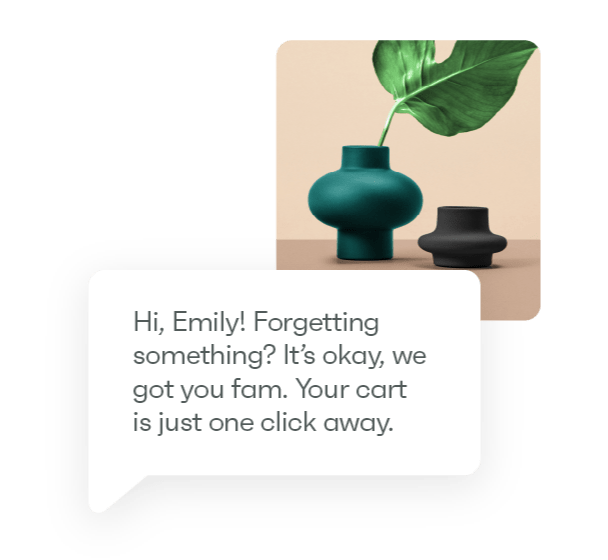 3. Provide value to your customers: Send customized text messages to each segment based on their unique needs and interests. Your personalized message should bring them value, and this means providing exclusive offers that are aligned with their past purchases or interests on your ecommerce site.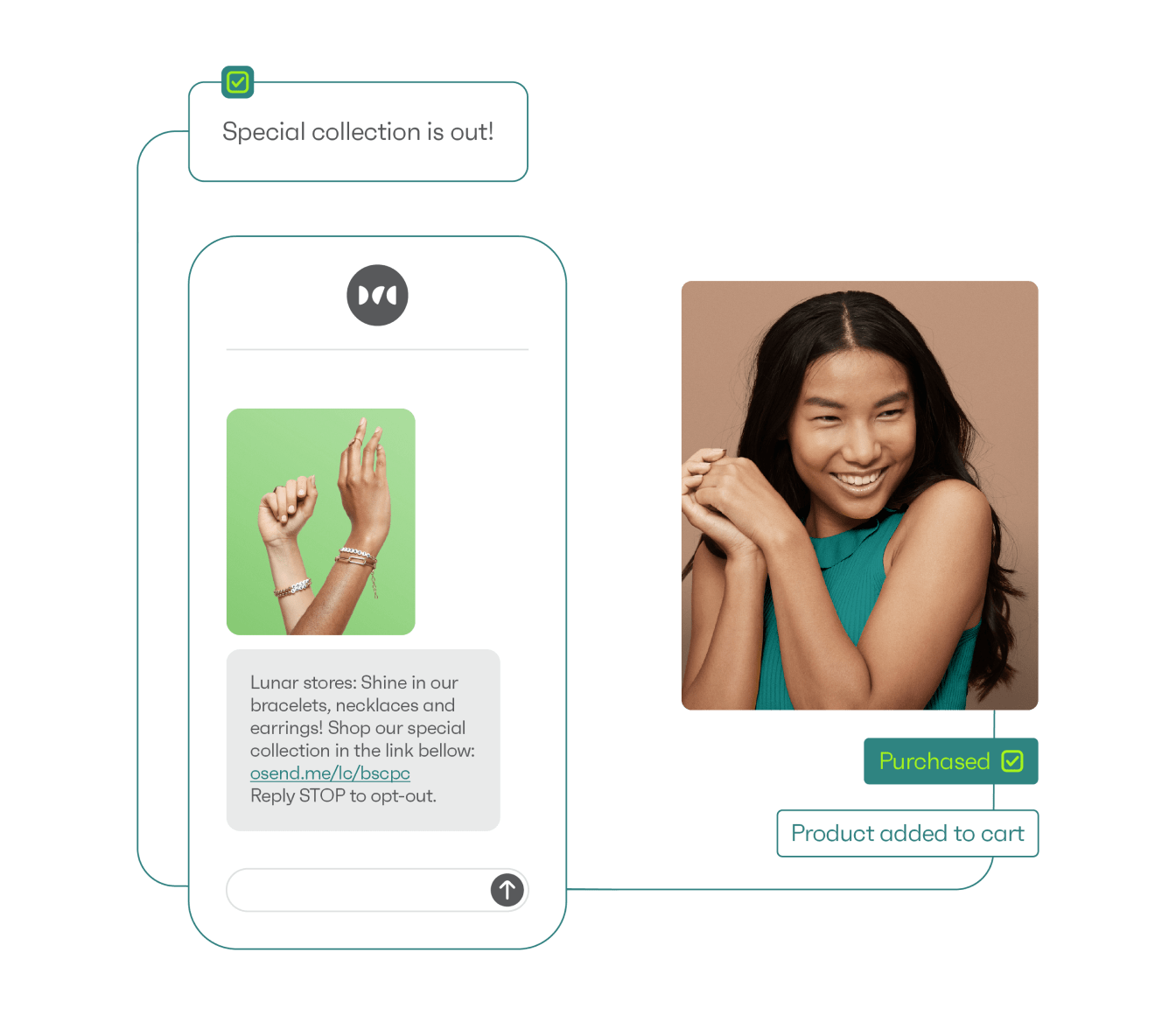 4. Pick the right time to send a personalized message: Your message will not be effective if the customer receives it unreasonably early or late in the day.
For starters, your customers will not be happy about it. They could see it as a lack of respect for their privacy. Send the messages during business hours. Segmenting your customers by geographical location can ensure that you get the timing right. Even better, use automation so that the message always goes out at the right time.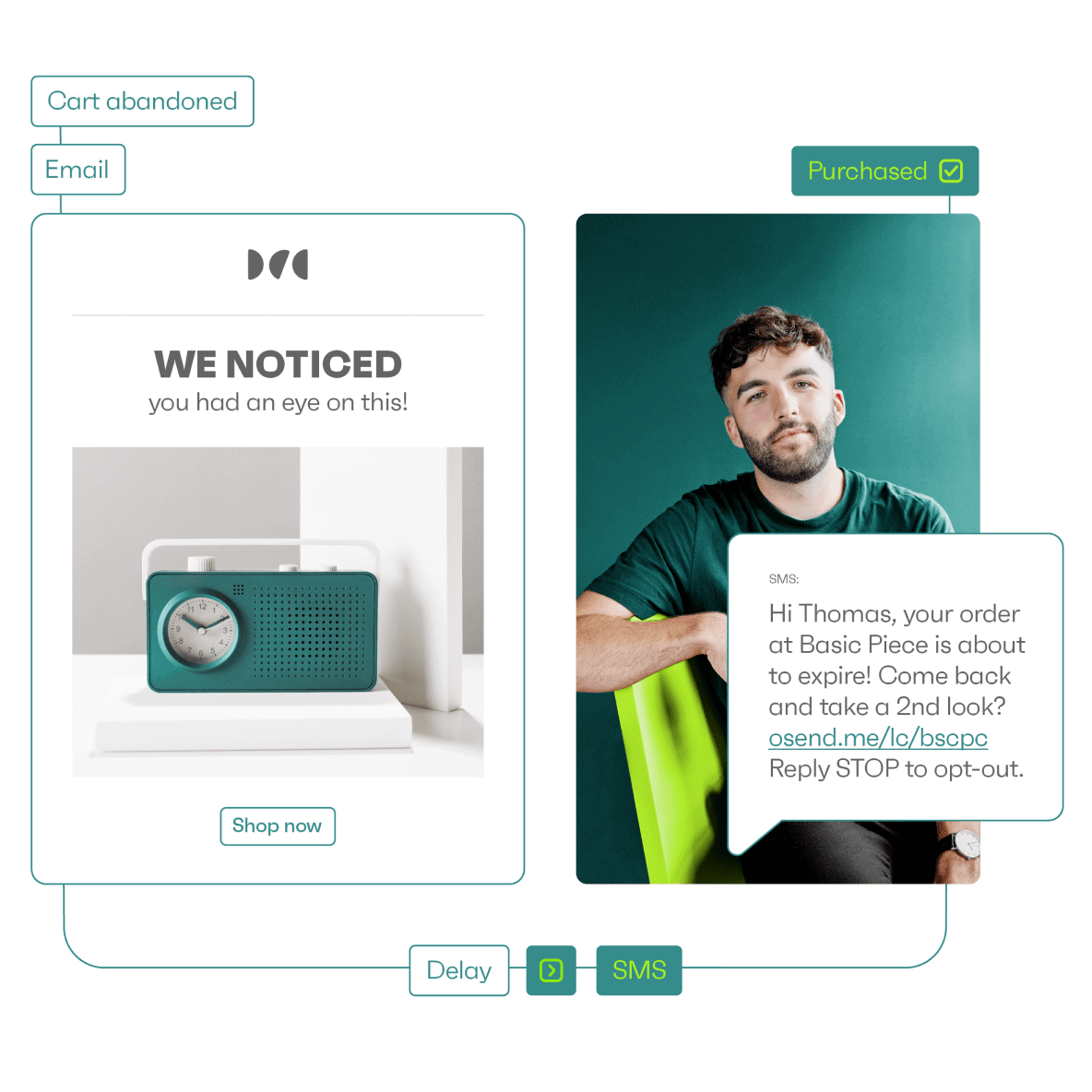 5. Ensure your customers want to receive the messages: Use an opt-in form to get the consent of a customer to send them customized text messages from your business. You should also provide an opt-out option.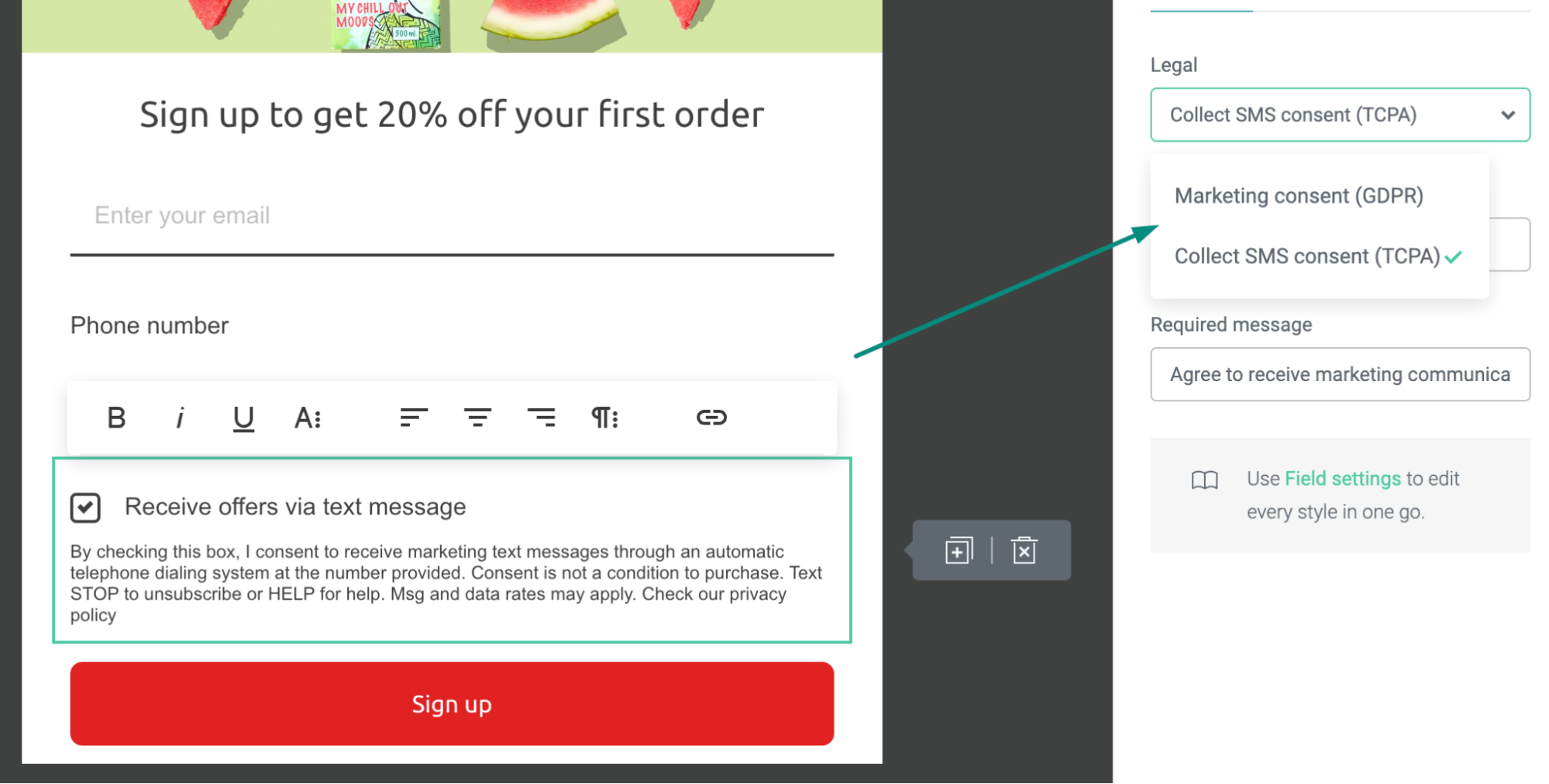 6. Include a compelling CTA: If you skip the CTA, you miss the point of personalized messages. Provide clear instructions on the action you want a customer to take.
For instance, you can say "take this offer" or "check this out" at the end of the message and include a link to the relevant web page. Use link shorteners to avoid using too much space in your message.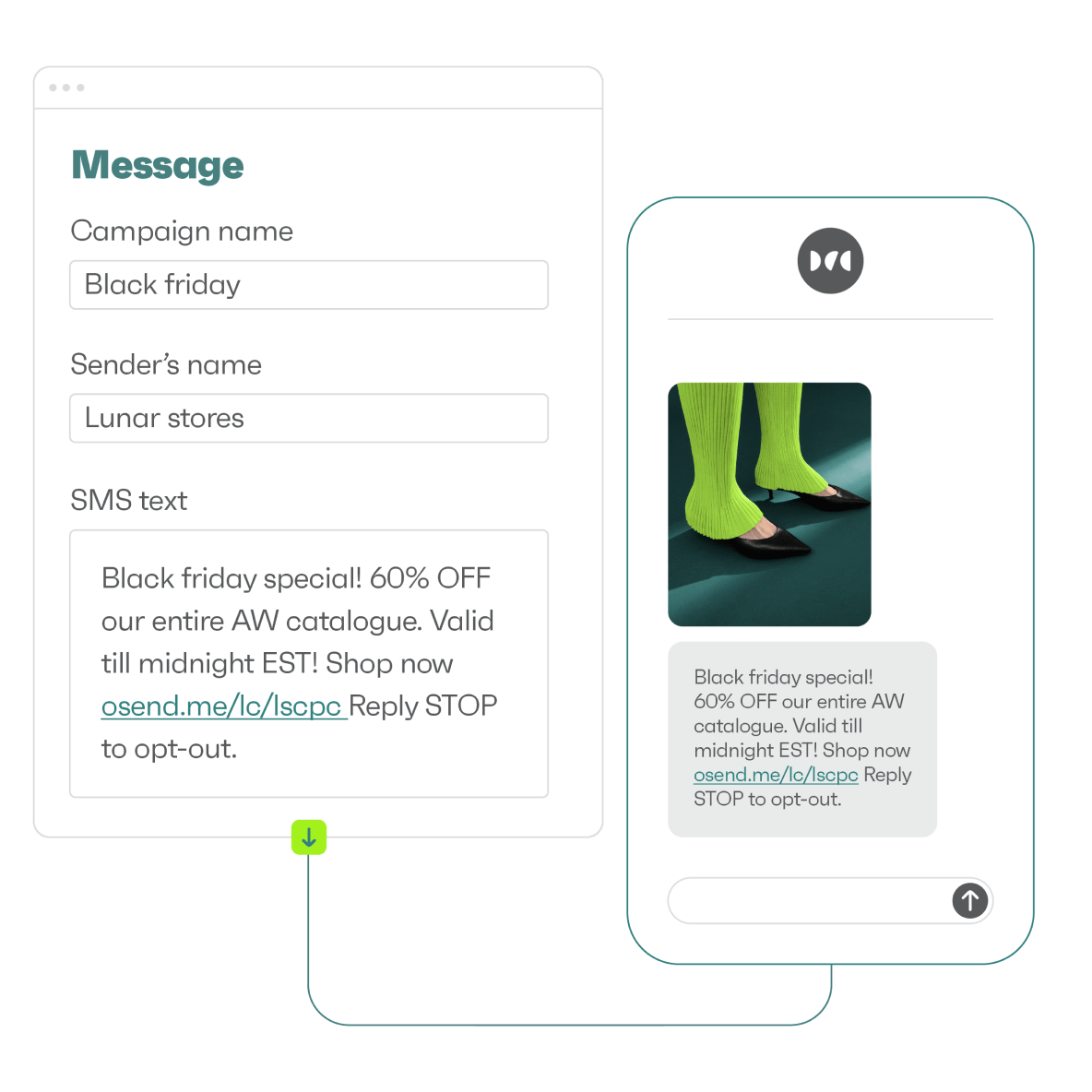 7. Don't overdo emojis: While emojis create friendly and interactive communication, overusing them can distract the user from the main message. It can also appear unprofessional.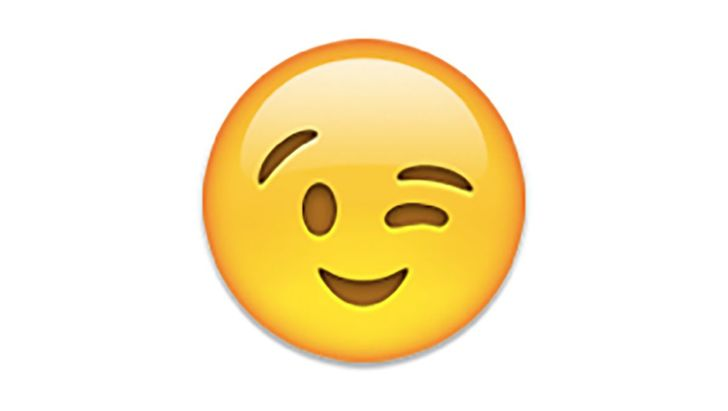 How to send personalized text messages
Here are the steps you can follow to send personalized text messages that engage your customers:
Get a reliable marketing app
Collect opt-ins for SMS
Import phone numbers
Segment your customers
Create and send your personalized text message
Send a test message
Step 1: Get a reliable marketing app
The most basic aspect of a personalized SMS campaign is your marketing app. You need a robust platform that lets you segment your customers and personalize your campaigns effectively.
Omnisend is a marketing automation platform trusted by over 100,000 businesses, with 4.7k 5-star Shopify reviews, and it has all the necessary features for your personalized SMS campaigns. Omnisend will be used in this article to demonstrate how to create customized SMS.
Step 2: Collect opt-ins for SMS
Before you start sending campaigns to your customers, you need to collect their consent to reach them. Opt-in consent can be collected by a number of methods such as popups, landing pages, and surveys.
This has to be done in a transparent manner where customers know what they're signing up for.
In the US, opt-ins are a mandate governed by the Telephone Consumer Protection Act (TCPA). In Europe, this is mandated by GDPR.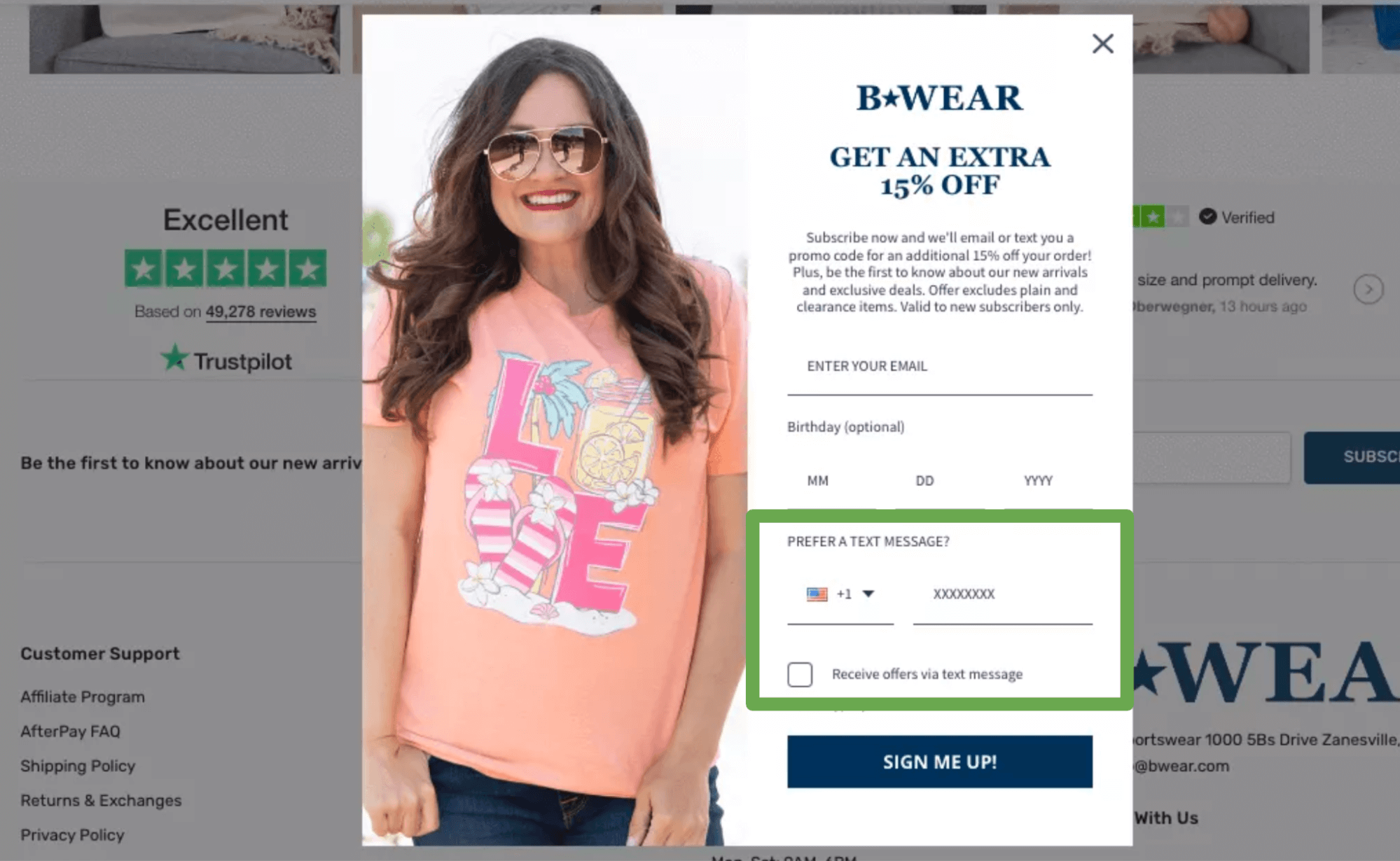 Here's how you can stay compliant with international consumer laws and collect opt-ins in a transparent manner:
Let them know what value they'll be getting—coupons, expert tips, deals, reminders, etc.
Inform them of the frequency at which they'll receive messages.
Tell the customers if the messages will be free. But if there will be any fee they may be required to pay to receive or respond to the customized text messages, clearly disclose that.
List the privacy policy. It's important for customers to know their information will be safe with you.
If you're looking for a marketing tool that provides both opt-in forms and SMS marketing, look no further than Omnisend!
Step 3: Import phone numbers
Next, you need to import phone numbers from your database or CRM into your SMS marketing tool. Remember to import phone numbers along with the country code and area code to keep this scalable for the future.
You can also import other details such as name, age, location, date of birth, anniversary dates, etc. The more information you have, the better you can personalize.
With Omnisend, this is super easy! All you have to do is upload the file from the Upload section, map all available fields to the ones available in Omnisend, specify the status for imported contacts if required, and review the consistency of the import.
Step 4: Segment your customers

Now, you'll need to segment your customers into relevant categories based on varying details such as their demographics, buying behavior, personality aspects, and behavior trends.
A good marketing tool with powerful segmentation capabilities is paramount to ensuring good experiences for your customers.
To create a segment in Omnisend, go to the Audience tab and click on the Create segment button within the Contact list section. You'll now be presented with a list where you can select the parameters based on which you want to segment your users.
You can select a wide variety of parameters based on gender, location, brand preference, average order value, order place date, subscription status, birthday, and more.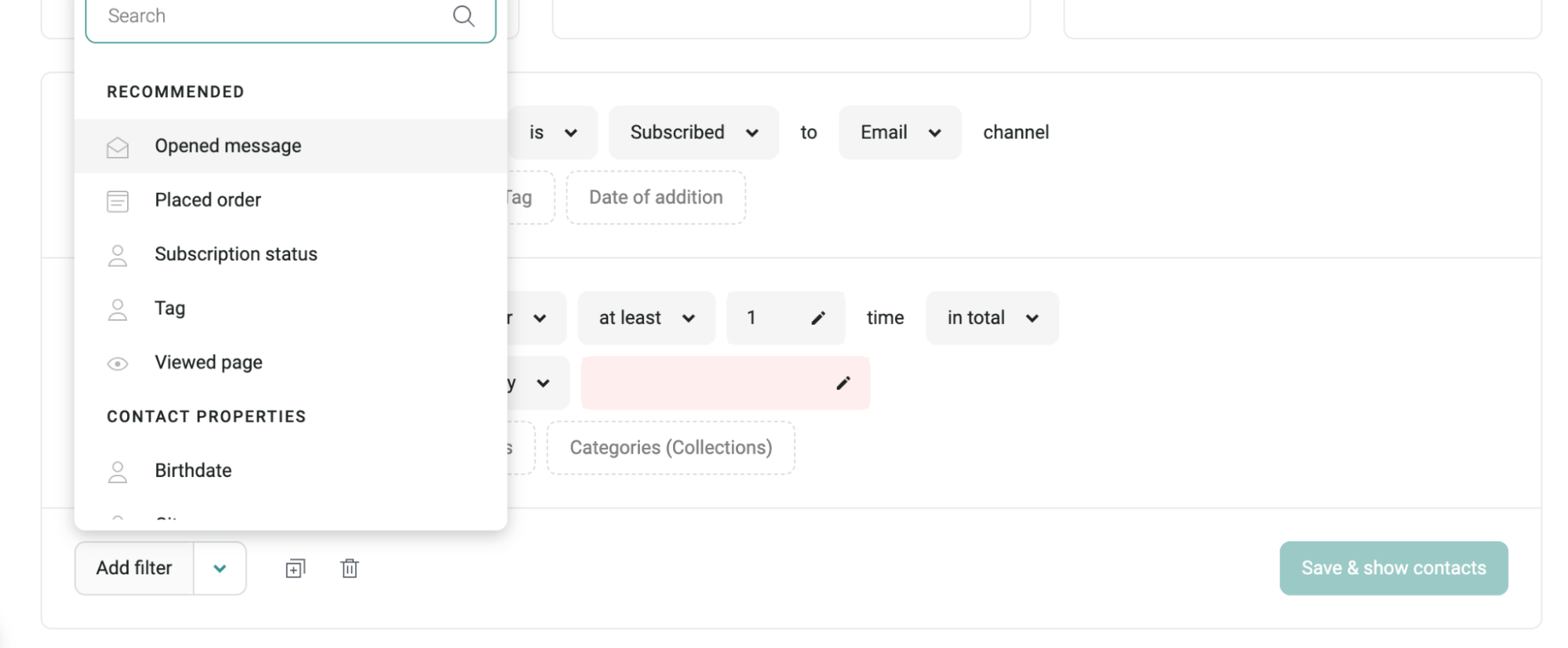 Once you've selected your parameters, you can click on the Save segment button to see which contacts fall under this segment. Remember to name the segment at the next step so it's easy for you to identify and reuse it in the future. You can find all saved segments under the Segments tab.
Step 5: Create and send your personalized text message
Now that everything's set up, you can move on to the step of creating the SMS campaign. Remember to use friendly language.
Using the same example of the online shoe retailer, you'll need to first add personalization variables to mark out the fields and attributes you would like to personalize. This can be anything ranging from name and phone number to attributes such as preferred products, language, and timing. Try to get creative and leverage multiple aspects of personalization based on the segment the customers are in.
Once you're done with this, you can go to your SMS create section and type in the name of the personalization variable in the content field. For example, if you've saved a personalization variable for first name as [[first.name]], you can type that in while writing out your SMS content.
Personalization variables can be added in multiple places such as the title, text, links, and buttons. You can either leverage your custom personalization variables or use the default ones already available with Omnisend. Read more about it here.
And finally, at the end of the SMS message, remember to provide an option to opt-out. For instance, state that the recipient can reply "STOP" to opt-out. This is it! Your SMS message is personalized and ready to be sent.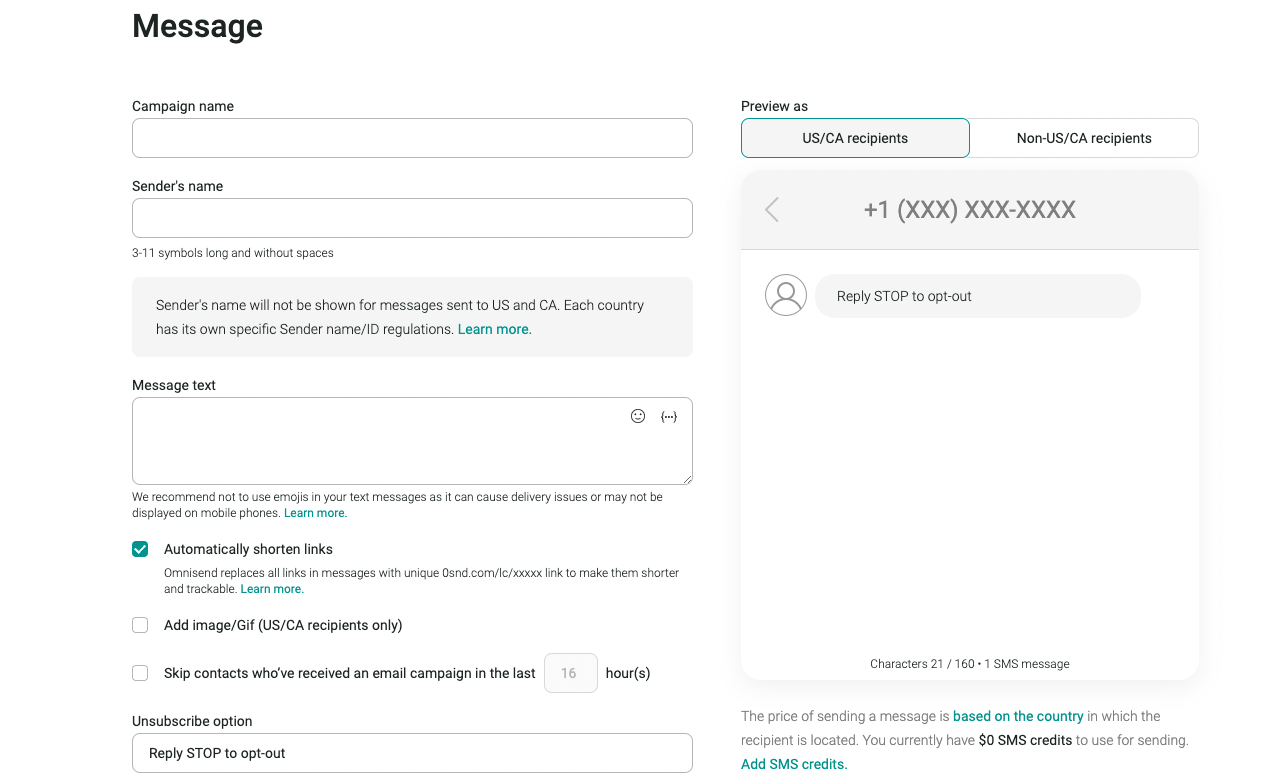 Step 6: Send a test message
Before you hit send on your campaign, it's always a good idea to test it out to see if you missed any typos, or forgot to add links, or made any mistakes. Better safe than sorry!
This is a simple step in Omnisend. All you have to do is input the phone number where you want to send the test SMS, hit send, and voila!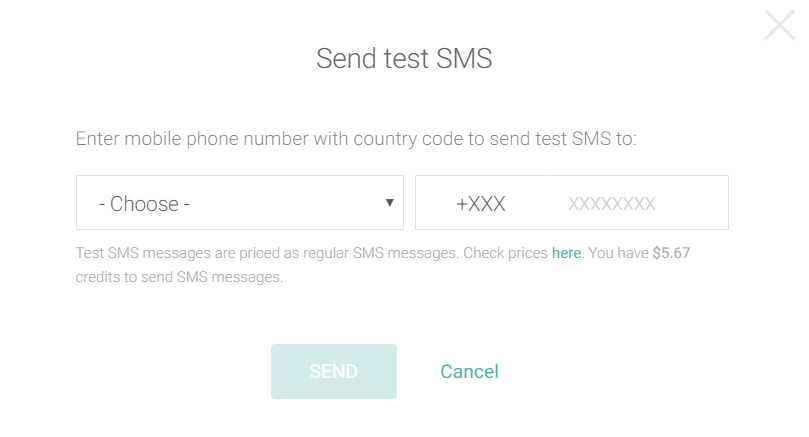 Step 7: Choose recipients
In the earlier steps, you've seen how to create segments of your customers and where these are stored. Now, it's time to utilize these segments.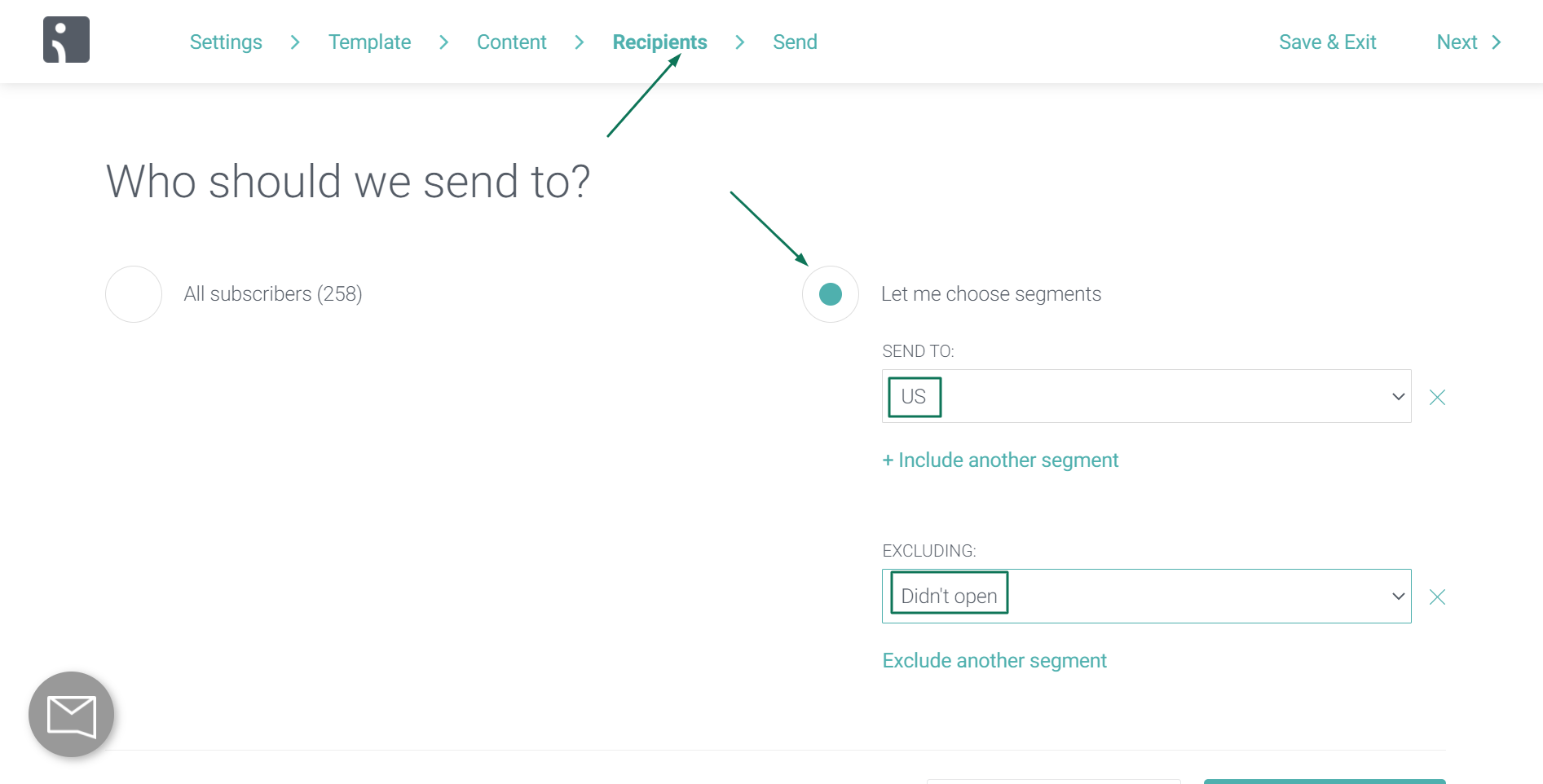 When your personalized SMS campaign is ready, you can select the audience segment to whom you want to send the campaign. You can also specify if you would like to exclude certain segments, such as those who have unsubscribed or those who don't respond to your campaigns.
Once this is done, you can hit send on your campaign.
Step 8: Measure results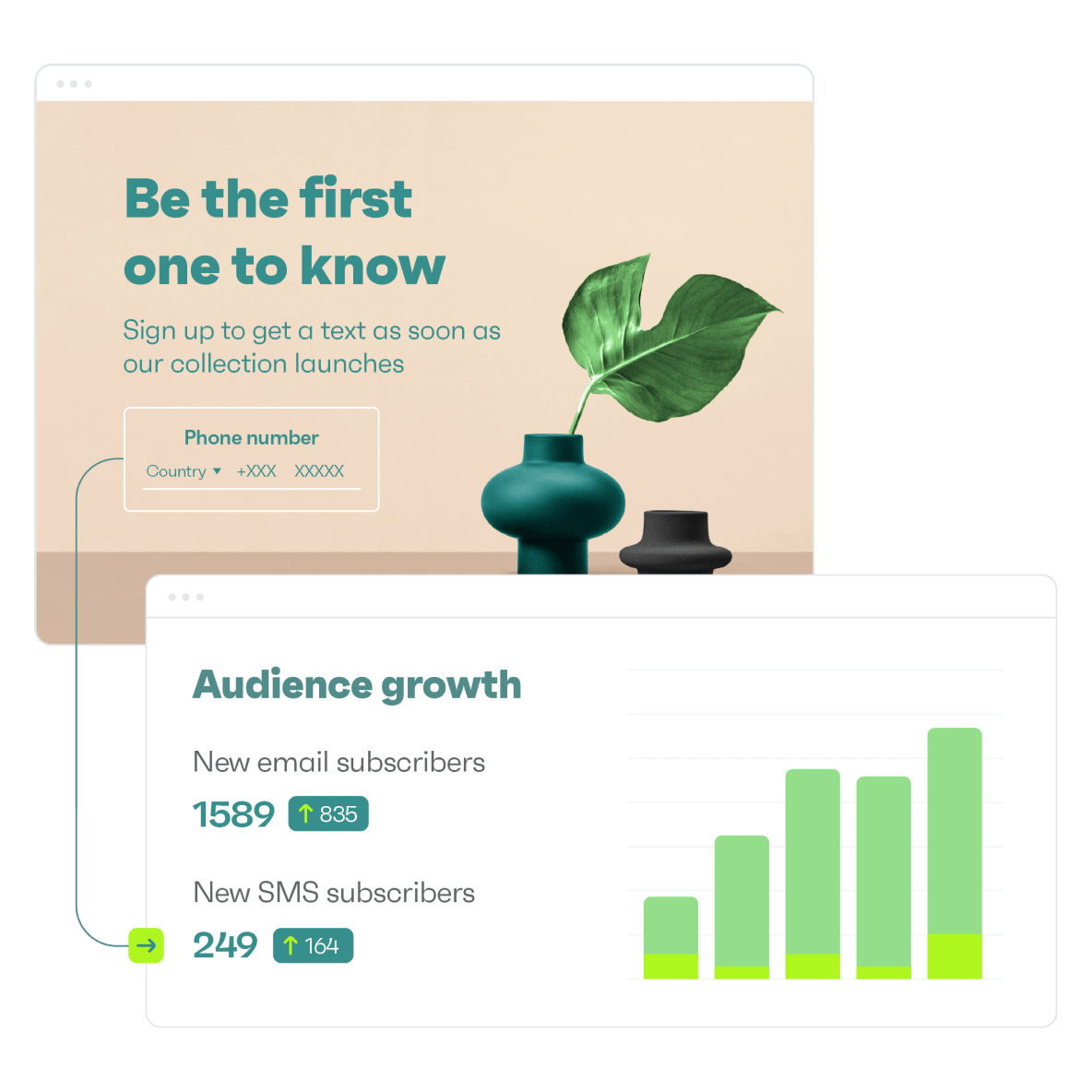 Although personalized text messages carry a low investment cost, you need to know if your efforts are paying off.
After you've run the campaign for a while, check if it's bringing in positive results. A tool like Omnisend provides reports on:
The subscribers that get results
The click rate for the links in your personalized message
How many orders resulted from the personalized messages
The number of recipients who opted out
Bounce rates and SMS deliverability. Several things can cause bounces, such as invalid phone numbers, network problems, and spam restrictions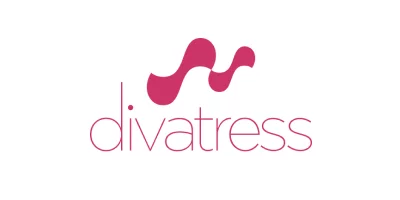 Divatress embraces SMS to accelerate sales:


70K SMS subscribers within 8 months
54% of Omnisend-generated revenue comes from automations
3 months of SMS sales paid for a full year of Omnisend
Curious? Read the whole story
Personalized message examples
Here are some examples of customized text messages to get you inspired:
Free trial expiry SMS
Hi [NAME], I hope you're enjoying your free trial of [SERVICE]. Would you like to upgrade?
Lapsed user reengagement SMS
Hello [NAME], it's been a while since you ordered your favorite [PRODUCT NAME]. Ready to make an order here [INSERT LINK].
New product launch SMS
Hi [NAME] we're excited to launch [NEW PRODUCT NAME]. Use this code [CODE NUMBER] in your next checkout for a [X%] discount.
Product arrival update SMS
[NAME], great news! We just shipped your [PRODUCT NAME]. It'll be arriving in 2-3 business days.
Ask for a review over SMS
Hello [NAME], I hope you're enjoying your recent purchase of [PRODUCT]. Would you like to leave us a review? Use this link [INSERT LINK].
Cart abandonment reminder SMS
Hi [NAME] we noticed you didn't complete your purchase of [PRODUCT NAME]. You can complete it using this link [INSERT LINK].
Special birthday discount SMS
Happy birthday to you, [NAME]! To celebrate your special day, get a X% discount on your next order.
Conclusion
Brands that don't send personalized text messages lose an opportunity to build a relationship with their audience, which affects trust, loyalty, and conversions. Customers are more likely to buy from brands that understand their preferences and communicate this understanding via personalized campaigns. Happy customers directly contribute to better retention and reduced churn in the long term.
The good news is that it's easy to create an SMS marketing strategy for ecommerce. With Omnisend, you have a platform built specifically for ecommerce so you have instant access to SMS list-building tools that are already TCPA-compliant. Plus, you can automatically send a personalized message triggered by a specific event, such as an abandoned cart or order & shipping confirmation.
Take advantage of Omnisend's free plan that provides free SMS credits and other SMS marketing features
Start Free Today
related features
Want more sales?
Omnisend has everything you need to succeed.
Start free now
No Credit Card needed.