Drive sales on autopilot with ecommerce-focused features
See Features
Reading Time:
9
minutes
Businesses continue to use email marketing to increase their profits and expand their customer base. However, some businesses need to build an email list, so they can rely on email capture strategies to get more people to sign up for their newsletters.
By using email capture, you can help your business in various ways:
Find potential customers
Constantly increase your subscriber base
Increase your revenue as you gain new customers
With these types of benefits, it's easy to see why email capture is a priority. If you don't know how to best capture an email address, then we have just the guide for you.
What Is Email Capture?
Email capture means that your business collects emails with the goal of turning those people into customers. Standard email collection would involve getting random emails, but email capture focuses on collecting emails from people with higher odds of becoming customers. This can be through invitation and tools that collect emails.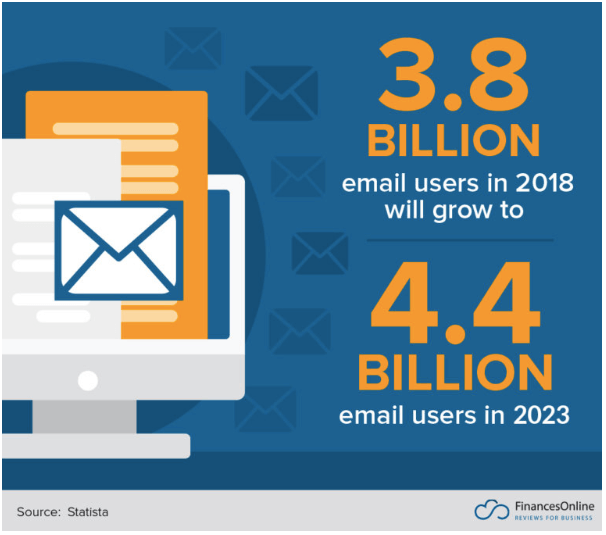 With 3.8 billion people using email addresses, you have a large pool of people that you can turn into customers. It comes down to finding the right people that will show interest in your business.
In essence, email capturing takes three steps to accomplish.
Identify a group of people that would want to buy from your business
Use a channel or program that allows those people to subscribe
Invite them to join your email newsletter using automated systems
As you follow these three steps, you will work towards email capturing, which will increase your email marketing ROI.
Why It Matters
Some people may wonder why they should bother with email capturing. After all, do people really use email as often as they used to? Why not focus on social media or other channels to draw in more customers? This may surprise you, but email marketing works because people still check their emails often.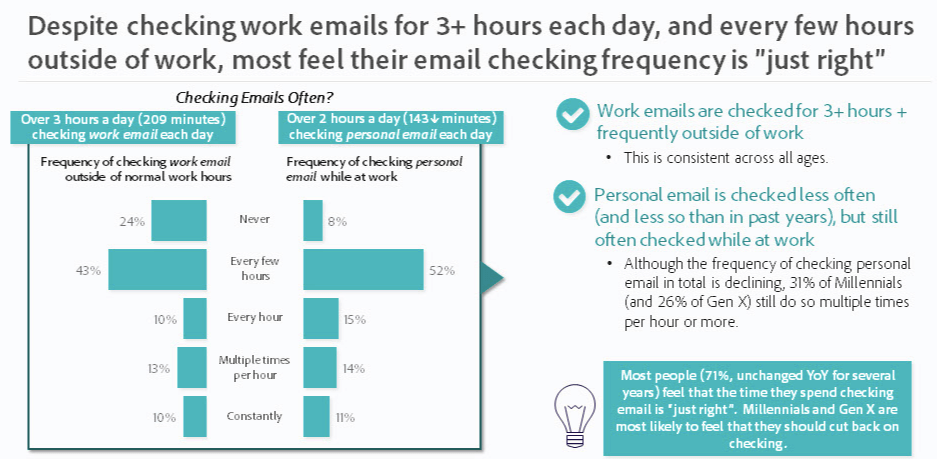 That's right: people spend five hours a day checking their emails. This gives you plenty of opportunities every day to reach out to people and to get them to subscribe to your newsletter.
In short, email capturing provides your business with multiple benefits since people check their emails on a regular basis.
Billions of people use their emails daily, so they will see your emails.
You have many opportunities to reach out to these people.
Since so many people use the internet, you will have people interested in your business.
Email remains a strong part of the internet, so using it to your advantage can lead to more customers for your business.
How to Collect Email on Your Website
You may wonder how to capture email addresses. You can take a variety of approaches to email capturing. Most of them involve automated approaches so that a program can take care of the invitations for you.
Automated approaches involve using tools or programs that invite visitors to join your email subscription while saving their information once they subscribe.
Sign up pages give you the chance to inform website visitors about your newsletter. Fill it with information about the service, why it benefits the visitor, and an easy way to sign up for it. You need to place everything in one spot to keep things simple and easy for visitors.
Websites commonly have pop-ups. It's a way to automatically invite visitors during their time on your website. This way, they have to view the offer before they close out of it. You can use it as a way to invite people, but make sure you use them properly so that you don't annoy visitors.
As for floating bars, you leave a constant invitation at the top of the screen for visitors. This approach allows them to access information on your website without the invitation getting in the way of their visit.
Interactives forms work best for email capturing so far. See the example below.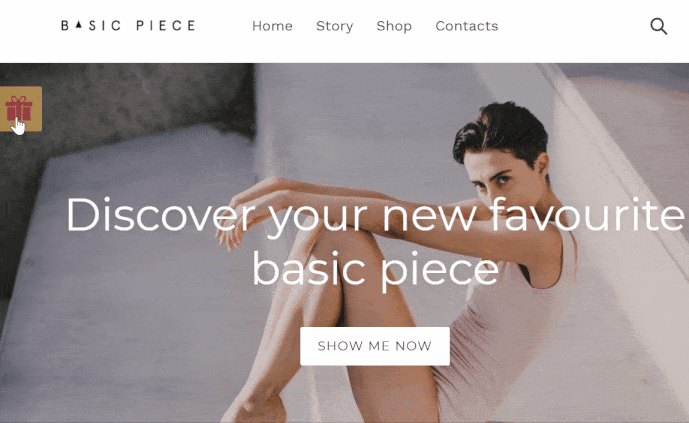 There are numerous ways that you can collect email addresses of website visitors, so check out different approaches and use the approaches that you prefer.
Email Capture Best Practices
While you want to invite customers to join your email newsletter, you want to use email capture approaches that work effectively and keep you on their good side.
Here are some ideas to keep in mind:
Avoid disturbing your customers
Give them an incentive
Consider the mobile audience
These best practices allow you to reach out to customers without annoying them or interrupting their time on your website.
When you use an email capture program, you want to avoid anything that disturbs your customers. If it comes across as annoying or in their way, then they won't respond well to it. This is why you need to have well-timed pop-up invites: we recommend having it appear at the end of the webpage.
Many people won't subscribe to an email newsletter unless they get something out of it. Make sure that you offer a lead magnet. It's an incentive that will encourage people to sign up for your newsletter. This can include deals, contests, and other approaches.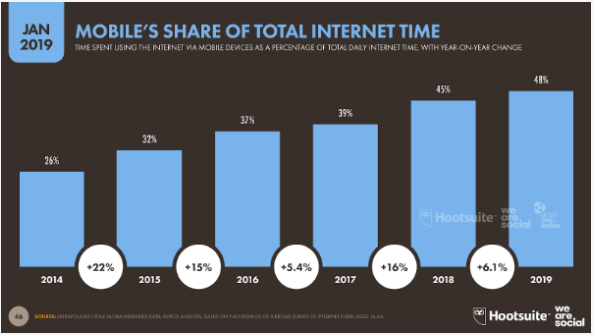 As the years go on, more internet users are using their mobile devices to visit websites. Mobile internet usage continues to grow each year, as shown in the image above. Because of this, you need to make sure that your website and your emails display correctly for mobile users. If not, you could lose out on potential customers.
In addition, keep in mind that using more CTAs won't increase the likelihood of lead capture. Pulling visitors in multiple directions can be overwhelming for them, resulting in no actions.
Even worse, too many emails can cause annoyance and lead to potential customers exiting your site without converting.
Continue Building
Remember that you need to continue using email captures so that you can expand your business. Keep finding different approaches and programs that you can use to draw in more subscribers. This involves you staying up to date on capture programs while working towards using them as effectively as possible.
It also involves improving your different email capturing tools. Always look to adjust your messages to appeal to your visitors. Base these changes off of your website metrics and always seek to make changes that will increase your metrics.
As you build up your email capturing software and automated marketing software, you can build a strong eCommerce presence.
If you want an effective email marketing presence, then you need to find ways to get new subscribers to your email campaigns. You can do so through email capturing since it allows you to email people that show interest in your business. As you do so, your email presence will grow and your business' sales will increase.
The Best Tools for Email Capture
Fostering and managing customer relationships is necessary for boosting leads and conversions for your business, and email marketing is an incredible way to achieve this.
To help you find the best email capture tools to collect emails, we've created a list of the best tools. Below we take a closer look at these leading capture tools:
Omnisend
Here's an example of email signup forms:

Omnisend is an excellent omnichannel solution that allows marketers to cover everything from boosting sales to building an email list.
With the help of Omnisend, you can set up sign-up boxes, pop-ups, landing pages, and 'Wheel of Fortune' style generation games that offer viewers a chance to spin the wheel when they provide contact information. This ensures that your website offers a fantastic user experience.
In addition, Omnisend is compatible with various key marketing platforms, such as Google, email, push notifications, SMS, and Facebook. Gaining access to numerous channels via a single application makes it convenient for online store owners to maintain engagement.
Subscribing to your email list is a key step; however, subscribers often engage multiple times with a website before making their first purchase. This email capturing software supports cart abandonment sequences, automation workflows and improves the sales cycle.
Even after a viewer becomes a customer, you'll still need to follow email capture best practices to keep them engaged to maximize their lifetime value. Omnisend streamlines various messages for existing customers, including cross-selling promotions, order confirmations, reactivation notices, shipping notifications, and reactivation notices.
Learn how to collect emails by trying out Omnisend's free version.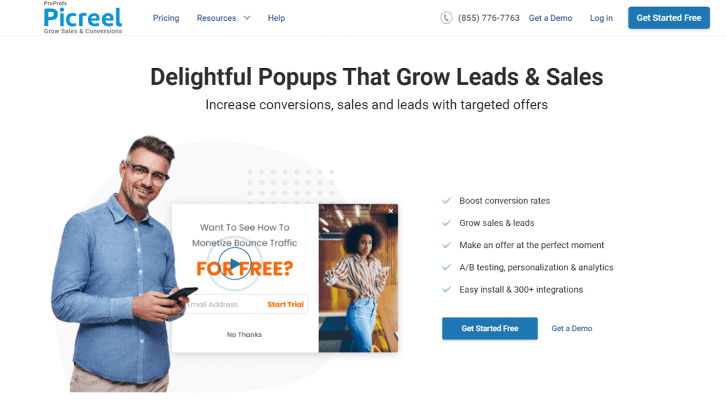 Picreel is a powerful popup tool that helps you convince visitors to share their email addresses in exchange for attractive discounts and promotions. It provides beautiful templates for exit-intent popups, lead capture forms, sign-up offers, Nanobars, and many others, so you can get down to business without wasting time.
By keeping a close eye on the digital footprints and click behavior of visitors, you can push the right popups that trigger the right response from your audience. With advanced targeting and triggers, popups can be shown at the ideal moment, when visitors are deeply engaged or show signs of leaving.
In addition to this, the tool also lets you test popups before launching them. With A/B testing, you can test and compare popups based on their fonts, design, text, and CTAs, to identify what works best for your business.
The tool also comes with a robust reporting system that gives real-time data about impressions, visits, and conversions. These insights can be instrumental in identifying your top and not-so-good performing campaigns.
The tool also comes with a robust reporting system that gives real-time data about impressions, visits, and conversions. These insights can be instrumental in identifying your top and not-so-good performing campaigns.
Picreel comes with a free trial version of 30 days, and its paid plans start from $14/month.
Email Collection Bar
Learn how to build your email list for email marketing with the help of Email Collection Bar. This robust platform is the perfect third-party plugin for Shopify marketers seeking high-quality email capture software.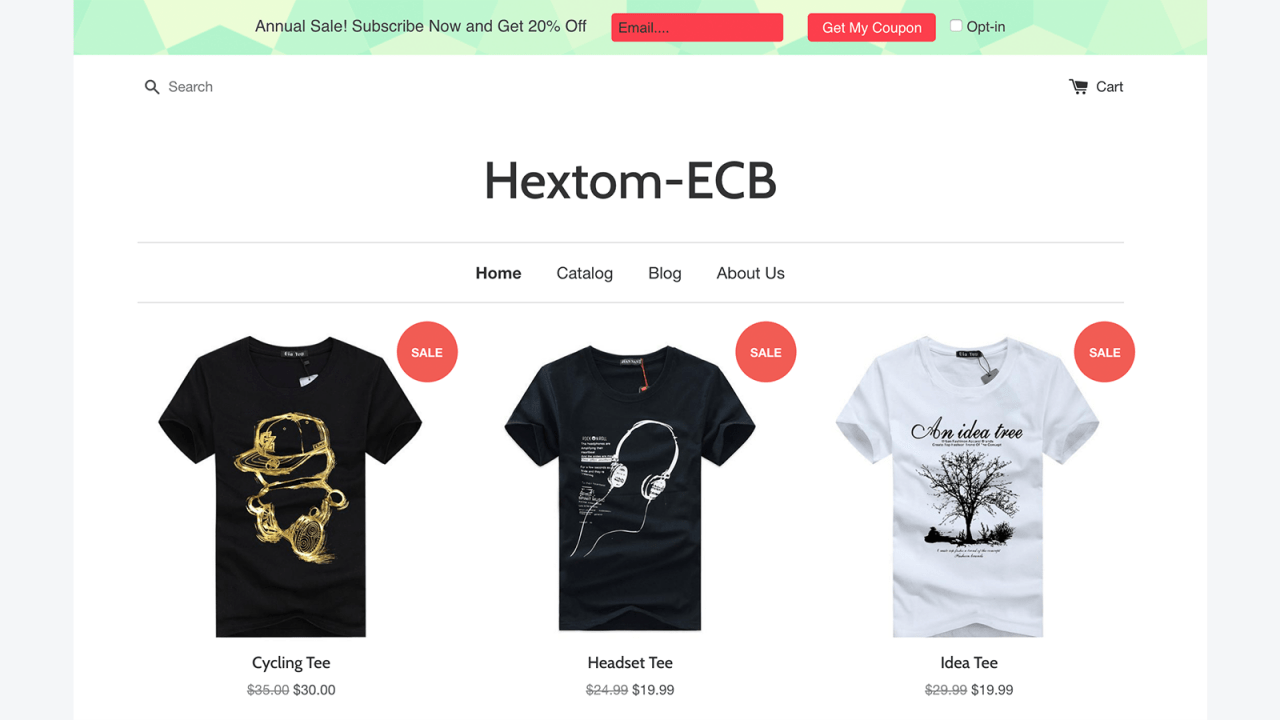 With Email Collection Bar, Shopify vendors can easily set up a bar to capture emails for viewers interested in joining your newsletter. This option is perfect for marketers who want to captivate their visitors' attention with intrusive pop-ups.
In addition, the Email Collection Bar automatically syncs with an array of email marketing platforms such as Omnisend. This powerful email capture software allows you to export collected emails into a .csv file.
You may even segment your email capture bars with the help of array criteria, including web pages, location, device, and source of each visit. For instance, you can adjust your form on the basis of whether a viewer landed on your page through Instagram or Facebook.
Email Collection Bar allows you to choose between three versions: a Free version, a Basic subscription, and a Pro version. With the free option, users are allowed to capture 50 emails per month. You can also benefit from the device, web page, and location segmentation.
The basic subscription comes at $9.99/month and allows you to collect 500 emails. You can also use additional features such as location targeting, background images, and link sourcing targeting.
Lastly, the Premium Plan costs $29.99/month and offers you up to 2500 emails. Apart from capturing emails, you can use analytic tools and discount code generation. If you pay $59.99, you can collate at least 10,000 emails per month.
Justuno
One of the best email capturing tools is Justuno. These are robust digital marketing tools for analysis, lead capture, sales, and various other functions.

Justuno's list-building tool boasts customizable templates for email capture, for example, a small pop-up in the corner, exit intent pop-ups, a full-page banner, a notice at the top of the page, and a larger pop up in the center.
Users are also allowed to choose from an array of professional themes to connect with it with their brand image. Justuno also provides deep segmentation capabilities that enable subscribers to narrow down target specific audience subgroups.
You may show your lead capture form to viewers who are landing on your website for the first time. At the same time, cart abandonment messages may be perfect for users about to checkout.
In addition, you may also customize your banner to appear on a specific page. Apart from that, targeting criteria includes users who found your website via various sources, returning visitors and users who scroll down through a particular page. You may also configure forms for various other functions, including lead capture.
You can use its free website to enjoy 5,000 visitor sessions per month. The priced subscriptions depend on the volume; $29/month for 10,000 monthly sessions, $49/ month for 25,000 monthly sessions, and $99/month for 50,000.
Get a personal 1-on-1 Omnisend demo that will supercharge your next campaign!
Get My Demo