Drive sales on autopilot with ecommerce-focused features
See Features
Reading Time:
9
minutes
By now we can already feel the gradual change in the seasons as the days are getting longer, meaning you'll need to start preparing your spring email campaigns.
Getting ready for the new season isn't something that's relevant just for shoe, clothing and home renovation brands. Instead, you can use effective spring email campaigns for virtually any niche.
But FYI: just remember to use our proven techniques on creating the best email subject lines.
After all, spring is a time for new starts, about planning for the year, and especially getting outside the home after the long winter hibernation. Therefore, if you can tap into the common spring themes, you can probably find a way to wake up your sales as well.
And just remember, there are some great spring holidays you need to be aware of in 2020:
And there are still plenty more.
In fact, Laura Hall from Shiply says to take advantage of as many spring-related days as possible:

"There's a lot of time off in the Spring with Easter and the two bank holidays in May, so reminding customers about those and marketing how they can improve their time off will be appealing for them. With Spring also comes the promise of warmer days, so timing it right and anticipating the approach of summer in good time could set you ahead of your competitors."

So let's look at the best performing spring subject lines, as well as the 9 best, most inspiring newsletter ideas for your spring email campaigns.
The 51 spring email subject lines
Let's look at these great subject lines and spring sayings for marketing!
General spring subject lines
Spring Featured Item!
Spring Has Arrived!
Wait, it's not Spring yet?🌱
👉10% OFF Hair Bows, Pre-spring Sale ends soon ⌛️
NEW SPRING '22
👉 New Drop Alert! Second Delivery Spring 20 Is Here
Knotty or Nice? The Perfect Spring Look From Swim Systems
Green Spring! Up To 60% Off For New!
Introducing the Spring/Summer Collection!
Passport To Spring ✈️
Inside: Must-See Spring Shirts
Pick A Color For Spring!
Our Spring Collection is live
NEW! 🌼 SPRING 2022 Just Dropped ‼️
Spring trends: which one are you?👀
New Spring Jumpers (ideal for wearing now!)
The [brand name] SPRING SALE … starts today!
Up to 60% off spring steals
New spring markdowns you need to see
5 key pieces for spring
It's important that you include the holiday or season (or references to the holiday or season) in the subject line clearly. That way, you'll quickly grab your visitors' attention.
Another way to grab customers' attention is to use emoji. See what emojis are the most relevant for St. Patrick's Day.
Patrick's Day email subject lines
Save up to 75% on all St. Patrick's Day! ☘️
NEW St. Patrick's Day is Here! ☘️☘️
Unique [products] for Your Spring Events
👉Your Lucky Day on [brand name]☘️
👉Find 17% Off Coupon Inside — Happy St. Patrick's Day ☘️
Shop Our New 2022 Spring Catalog! 💚
17% OFF & Free shipping only this Tuesday!
☘️St. Patrick's Day Accessories
St. Patrick's Day is Tuesday! Shop & Save $17! 💚
St. Patricks Day Gear For Family! 💚💚💚
Easter subject lines
New limited quantity available bundle + Easter Friday Freebies
HUGE EASTER SALE!
Easter Special! 20% Off Everything This Weekend!
New Easter Arrivals Are Here! 🐰
👉Easter Plaid & Teal Truckers release TODAY!
HOP over… Easter is here! 🌱
Happy Easter, happy shopping! spend £50 save £15
Easter 🌱 Is Here! Are you ready?
Hop over to [brand name] Easter FLASH SALE!?
✨Let the Easter Eggstravaganza begin! ✨
Eggscellent Easter Sale Starts Today 30% Off
Click here to read more about the Easter marketing tips and statistics.
Mother's Day subject lines
25% Off Plus FREE Lip Gloss Mother's Day Special 🙂
Happy Mother's Day Weekend!
Celebrate Mother's Day with us! ❤️
Mother's Day gifting made easy 💝
Timeless Mother's Day gifts
Shop our beautiful Mother's Day offers
Even superheroes need a self-care moment – Treat Yourself on Mother's Day
3 Mother's Day Gifts Mom Will Love ❤️
Looking for the Perfect Mother's Day Gift?🫶
🫶Gifts mom will L-O-V-E 🫶
Click here to get 170+ innovative Mother's Day subject lines
9 brilliant spring newsletter ideas
#1 Highlight the most "Spring-like" items in your store
Delight your subscribers on the first day of spring and invite them to shop for the most important or fashionable products for the new season. Tell them it's a great occasion for them to update their wardrobes, tool shed or other categories.
Have you seen the NordStrom newsletter? You can see how nicely the dresses are highlighted. The ladies in the newsletter seem gentle, youthful and fresh—just like spring. It is attractive, interesting and desirable.

But just make sure you've got a great Spring theme going on in your email communications.
Nedelina Payaneva from Asian Absolute says it's one of the most important things you can do:
"Get your customers in a cheerful mood by using a themed email template. Always be cautious when using an Easter theme unless you know your audience. Sending emails on an Easter template may be offensive to some readers because Easter has religious connotations. To play it safe, choose a colorful spring theme with nature elements like flowers, trees, and animals instead. You'll still lift your readers' spirits and put them in a receptive frame of mind."

#2 Send an International Women's Day email (March 8th)
Congratulate your subscribers (after you've segmented your women subscribers first) and remind them to spoil themselves.
Try to be more emotional, as this is a day to celebrate the political, economic and social achievements by women. The right image, an incentive or even a famous quote can come in handy.
These are the most popular woman-related quotes that are light and related to fashion:
"Give a girl the right shoes and she can conquer the world." – Marilyn Monroe

"Elegance is the only beauty that never fades." – Audrey Hepburn

"Beauty will save the world." – Fyodor Dostoevsky
However, you can also go for something a bit more meaningful by celebrating women, and doing so without any obvious promotional message:
"Well-behaved women seldom make history." – Laurel Thatcher Ulrich
"Always be a first-rate version of yourself, instead of a second-rate version of somebody else." – Judy Garland
This will be more related to building up your brand, rather than using the particular email to increase your sales.
In your business, you should always have a mix of long-term and short-term strategies and tactics.
But don't forget to add free shipping!
#3 Introduce top season trends and combinations
Combinations of clothing, shoes and accessories are trending at the moment.
People love it when someone offers stylish ready-made combinations. Use them! According to this season's trends, create combinations with your store products.
In this way you will create value for your customer as well as promote your products.
Since you have the combinations ready, you can use them in your emails and social media. You can also save them as a .pdf file or presentation, e.g. "Fashion guru tips", and publish them on your store.
Look, what nice products Silversands uses in their emails: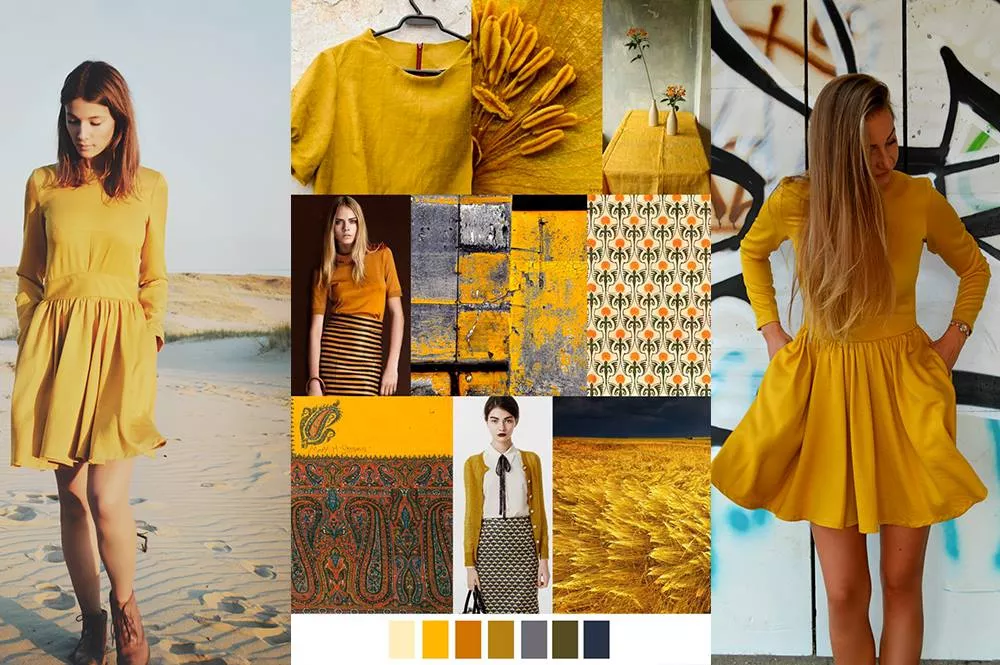 You can also look for an interesting interview with a "fashion guru" or celebrity talking about the season's trends. Embed this video on your site and write about it in your newsletter. We've written about how video effectively increases click rates earlier.
The purpose is to find more occasions to direct your subscriber to your website. A great example is the recent Asos.com newsletter.

Spring is an absolutely great time for combos, and Desiree Thomson agrees:
"Attract new customers with special combos – Spring is an important period for gardening. There's a lot of work to be done on the yard, but people barely have time. In this case, you can just do a two for one deal. Take the following line as an example: 'Book lawn mowing and weeding today and play for only one service'."

#4 Organize a winter clearance or garage sale
Do you have leftover items you could sell to make room for new arrivals? Dedicate a week for a final sale, if you still haven't done it already. Consider sending campaigns of 2-3 emails.
Highlight the sale in the subject line and preheader. If you give discounts for all your goods, you already have a clear message ("all stock on sale").
However, if the sale is going to be only for particular items, how do you know which one to highlight? Show those items that generated the most interest in your store.
They will drive direct traffic to your online store and help customers discover less popular stuff.
#5 St. Patrick's Day spring email campaign
St. Patrick's Day is getting more and more commercial every year. Along with Ireland, all English speaking countries more or less celebrate this day by wearing green and organizing parties.
This is one more occasion in which you can send an email to your subscribers. If on the St. Valentine's Day people buy red items, on St. Patrick's Day green is king.
Just look at the chart below at what people do on St. Patrick's Day.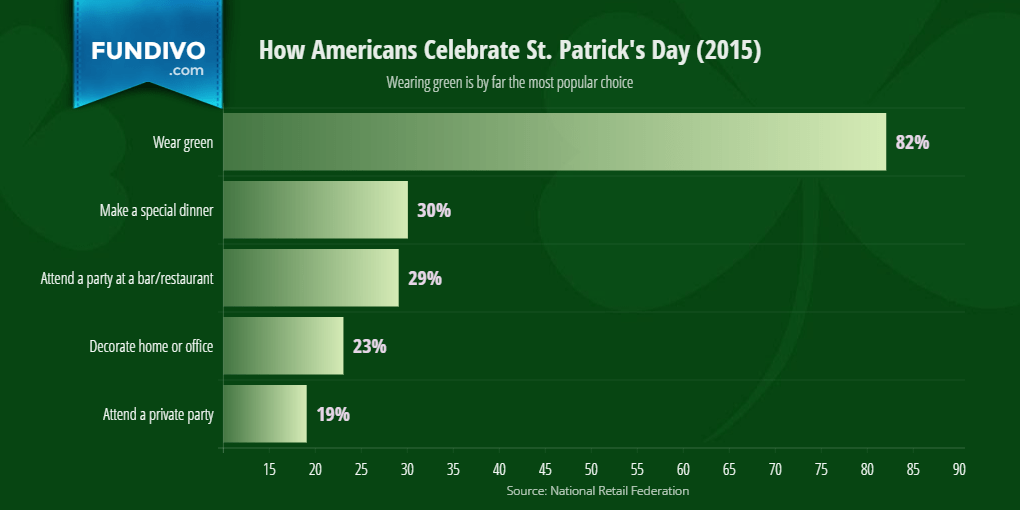 For a fresh-looking email design, you can also try one of Omnisend's many email backgrounds dedicated to St. Patrick's Day as well as our beautiful email templates.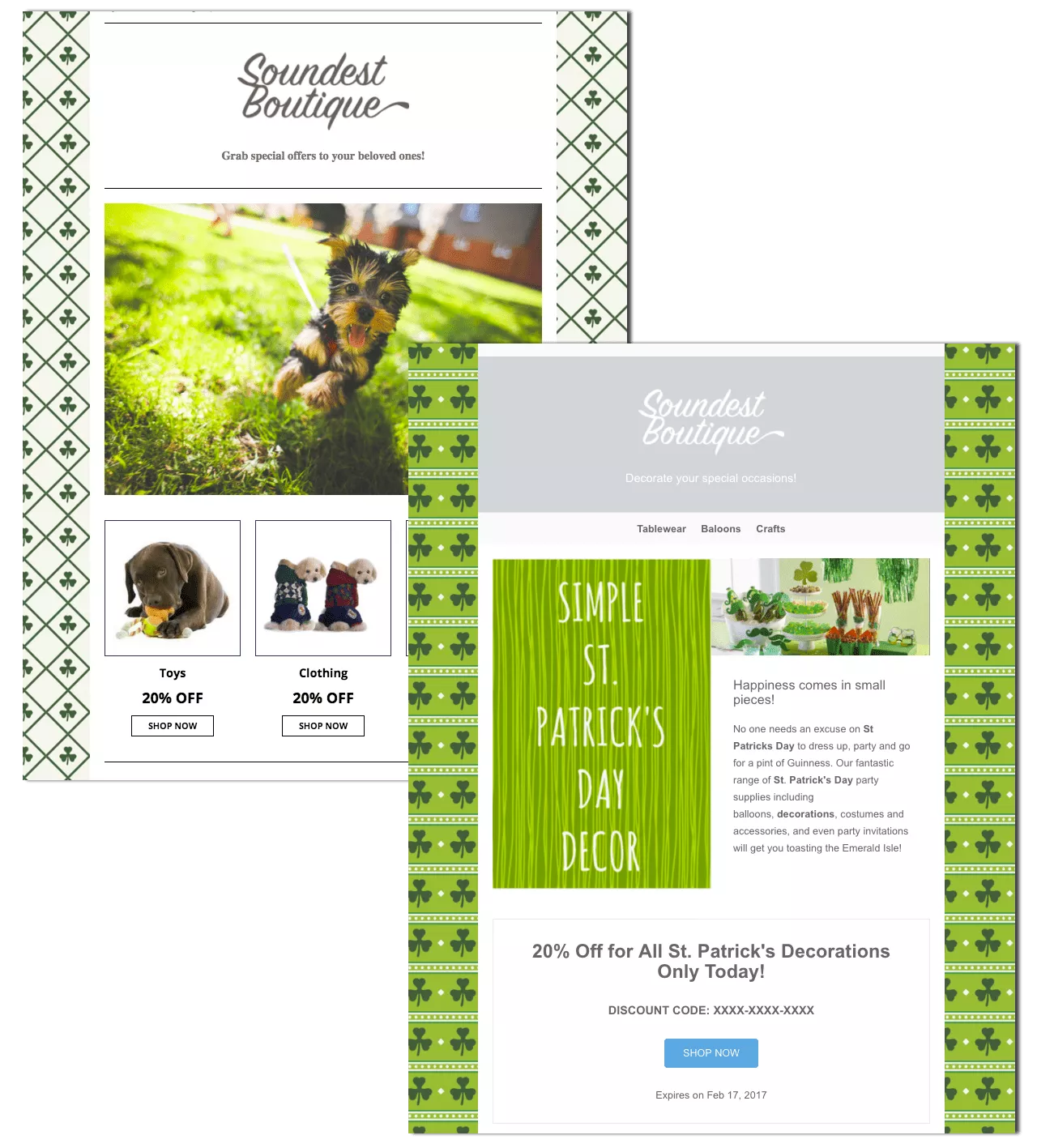 Bonus reminder
Update your signup pages and pop-ups. Change the colors and the copywriting, and this will help you boost new sign-ups for your spring email campaigns.
#6 Put your store in the spring mood
Don't forget that after your subscribers click on your links, they'll be going to your store.
So that means you can't have those winter clothes and snow-boots on display any more.
Give your website a spring cleaning as well. That way, you'll be able to carry your happy, springy mood all the way through from your emails, to your website, to your checkout counter.
Jim Milan thinks this is a great idea and he uses it for his website as well:
"Make sure your homepage is updated with Spring-relevant images. At Auto Accessories Garage, we don't want images of snow plows as the main slider images as we head into the Spring season. Instead, we shift the focus toward tonneau covers, deflectors, and other products that protect a vehicle from Spring rainfall and debris. We also ensure the images feature people outdoors in Spring clothing. This decreases the bounce rate and gets people to click through to more pages on the site which helps with our rankings in organic search. "

#7 Don't forget tax season
This is also a great time for you to put forward your big-ticket items.
After all, beginning in March, people will have already received their tax refund checks, at least in the US.
By mid-April, many people will be getting their checks in the mail. With the average refund check coming in at more than $3,000, it's a good time to put forward your big-ticket items.
Zety's Victoria Sawtelle thinks this is a great opportunity that's worth taking advantage of:
"One strategy that works well is sending promotions that mention tax season. A little more spending cash, a nice discount, and an engaging email is the golden formula for increased spring sales. Some bigger ticket items are much easier to promote around this time as people can usually go for something outside of their usual budgets."

#8 Make Mother's day a big focus
For the most part, everyone loves their Momma.
This is a big holiday, where grateful children, husbands, brothers and fellow sisters show their appreciation for the mothers in their lives.
And of course, while flower shops will be dominating this holiday, you can relate your own products to Mother's Day. Mothers enjoy electronics. And clothes. And shoes. And movies and games.
Just make sure to focus on your own customer profiles, what women (probably aged 25+) enjoy. There's a chance that they're mothers, and you can use this to find what's most popular with that group.
Then promote those products to all your customers, making sure to include related themes, images, and wording to really promote this special day.
SEO Discovery's Gurbir Singh agrees 100% and says there are lots more ways to get your brand involved in this holiday.
In fact, you can even include simple campaigns to raise your brand awareness, without selling your products directly:
"Mother's Day is a huge opportunity for marketers. Don't let this spring pass by without honoring mothers everywhere. Send out flowers to mothers, release a video thanking them, run a mothers-only contest, offer mothers a special deal or recognize them at a special event for mothers. Spring Maternity did a really good job of this. They asked pregnant women to share a photo of their baby bump in order to win prizes and gift cards valid at their store."

related features
Want more sales?
Omnisend has everything you need to succeed.
Start free now
No Credit Card needed.