Drive sales on autopilot with ecommerce-focused features
See Features
Reading Time:
6
minutes
For many merchants, it's easy to focus on attracting new customers, with time for little else. It's entirely possible for these merchants to take a look at customer lifecycle stages and only see the first few steps. In doing this, they risk not understanding the importance or benefits of the latter stages.
Unfortunately, this single-minded drive for more customers can result in negative consequences for their ecommerce marketing—potentially business crippling ones, at that.
But what is the customer lifecycle? Simply put, it's the process a customer goes through from becoming aware of a store or product, the journey they take to get to making a purchase, and then most importantly, how they proceed to begin the lifecycle again.
To achieve this, we need to first understand the separate stages of the lifecycle, as well as customer lifecycle marketing.
What are the stages of the customer lifecycle?
Each part of the customer lifecycle refers to specific stages that the customer can be at during a customer journey. These stages include:
Awareness
Engagement
Evaluation
Purchase
Post-Purchase
Advocacy
Customer lifecycle marketing involves retention marketing and benefits from approaches such as purchase lifecycle-based segmentation. By focusing on this style of marketing, merchants can more easily focus on keeping customers coming back time and time again.
However, merchants must keep the separate customer lifecycle stages in mind. Along with this, they should know when's best to utilize marketing approaches during the customer engagement lifecycle.
Let's explore each stage individually, as well as how merchants can strive to increase customer engagement and conversion rates during them.
Awareness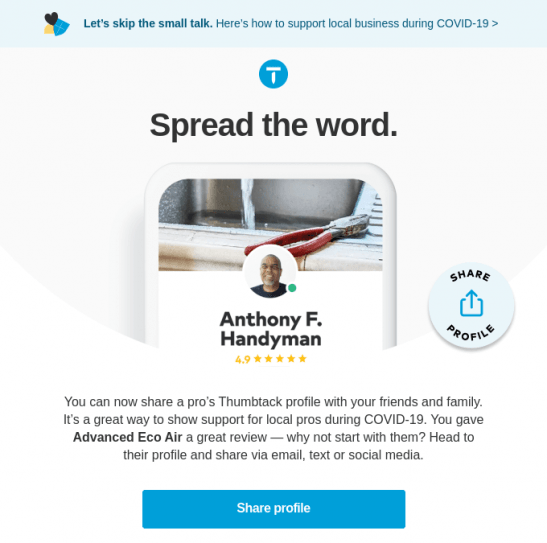 The moment a customer hears about your brand or store, the awareness stage begins. It can start through word-of-mouth recommendation, spotting you via social media, or seeing your marketing efforts. There are many ways a potential-customer can become aware of you, so there's no sure-fire way of fully preparing for it.
The best way you can ensure positive awareness is to try and show yourself in the best light possible. It's also important to remember that while it's vital to bring in new customers, it isn't the end-all-be-all. This will become apparent when looking at the later stages of the customer lifecycle.
Suggested marketing during the awareness stage
Before you can start engaging with customers, you'll need to draw them in. As effective as word-of-mouth can be, small businesses or new stores might need to make use of advertisements to boost awareness. Understanding the best practices with PPC advertising is a great place to start.
Engagement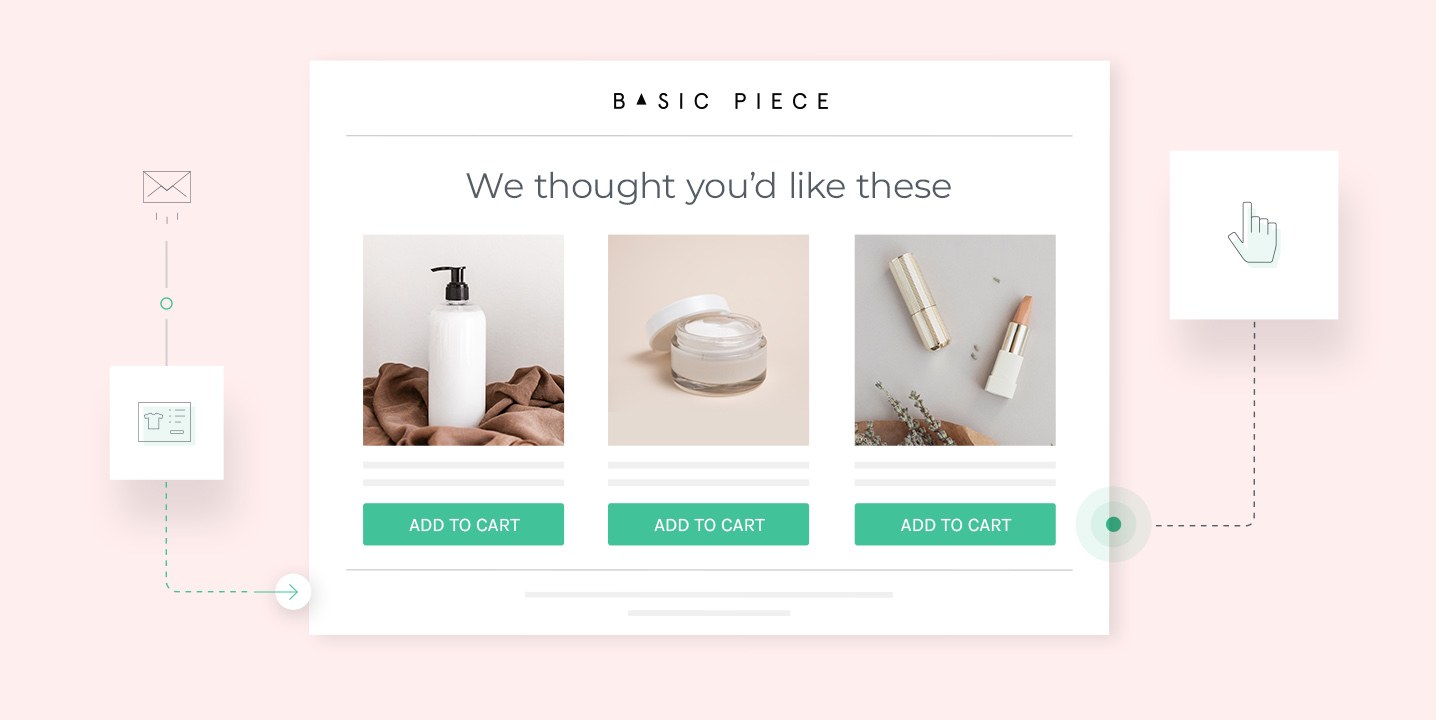 Once a customer is aware of and interested in your brand, store, or product, they'll begin to engage with it. This can involve a soft-touch, such as simply checking out your social media platforms. It can also involve deep research, such as cross-examining your store or products with competitors.
The key to the customer engagement lifecycle is always having the best front-facing appearance. Proudly display information you'd want your brand to project, or what you'd want your customers to know. A great example of this is showcasing any cause marketing you're engaging with.
Some platforms are tailor-made for efficient and effective engagement. For example, Omnisend's own automated marketing, special segmentation tools, and omnichannel messaging are just some of the ways customer engagement can be made simple—regardless of the audience or industry.
Suggested marketing during the engagement stage
Once a customer has begun engaging with you, you can begin to subtly reach out to them. If they provide their contact details, you can start thinking about how to make good use of email marketing. This includes crafting engaging welcome emails. After all, Omnisend's studies have shown that automated welcome emails have the highest chance of converting to orders.
Evaluation
Regardless of your own confidence or marketing attempts, customers will always want to evaluate your store or products for themselves. An informative, well-detailed page about your business or even about a specific product is all well and good. However, few customers will want to simply take your word for it.
Studies show that customers can expect up to 200 reviews of a product when looking online. Without this reliable, customer-community created list of unbiased information, some customers may not feel that you're trusted enough to make a purchase. Customers can be turned off by negative reviews, or a lack of reviews at all. This can either be a 'gut instinct' or caused by a lack of research available.
Suggested marketing during the evaluation stage
If a customer wants to research your store or products, make sure that they find the best reviews easily. Being transparent about your reviews, even if they aren't all glowing 5-stars, benefits you much more than trying to hide negative reviews. You can opt to ask your customers for reviews with Omnisend's omnichannel messaging, integrate social media reviews, or engage with customers via Amazon.
Purchase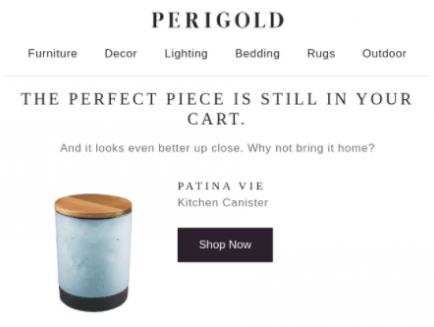 Many merchants will chase the 'purchase' stage and consider it the last stop. However, as crucial as this stage is, it's not the end of the lifecycle. Rather, it's simply when customers make their final decision as to whether they'll buy from you or go elsewhere. Whether it's abandoning their cart or heading to a competitor, customers can opt to leave here.
It's worth noting that some customers, despite deciding to buy from you, may still decide to abandon their cart. This may be due to them waiting for an incentivising discount, elevated shipping costs, or other unexpected fees at checkout. Either way, there are cart abandonment solutions you can make use of, including implementing SMS messaging into the customer lifecycle.
Suggested marketing during the purchase stage
Understanding the top reasons customers abandon their cart can be incredibly useful, but there are other ways you can ensure a customer finalizes their purchase. For example, you can make use of innovative features like Omnisend's pop-ups and forms to keep them on your site and through the checkout process—especially if you look into specific exit-intent pop-ups.
Post-purchase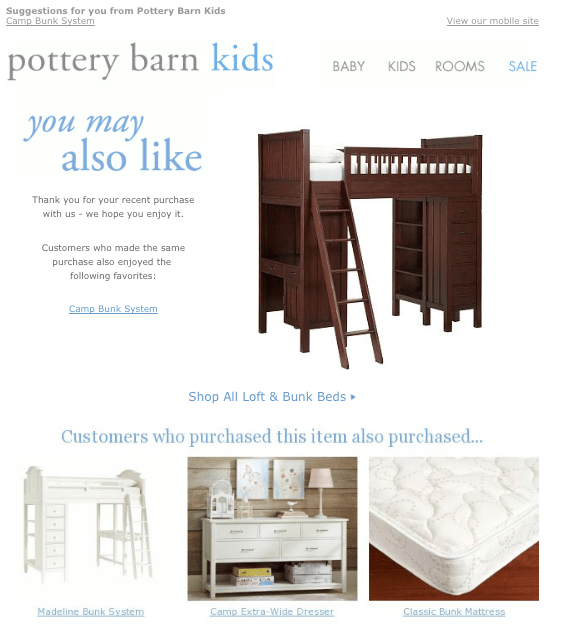 In the world of ecommerce, it's a common understanding that it's much cheaper to retain a customer than to seek out new ones. As well as providing quality products and services, a merchant should look to foster exceptional support. Engage with customers after they've made a purchase. This will be the first step towards creating brand loyalty and avoiding them just being a one-time buyer.
Understanding how to reach out to them is half the battle, as email retargeting can boost ecommerce sales. However, it's important to remember not to place all of your eggs in the 'resell' basket during the post-purchase stage. The advocacy stage is arguably as important to a store in the long run.
Suggested marketing during the post-purchase stage
As the name suggests, engaging in post-purchase messaging is highly advised. Omnisend's studies have shown that post-purchase messaging can yield healthy conversion rates. For example, once a purchase has been made, personalized product recommendations become possible. Post-purchase message is especially useful for first-time customers.
Advocacy (referral)
Advocacy may technically be the final stage in the lifecycle, yet it's arguably the most important as it keeps the lifecycle cyclical. This stage is the 'make or break' moment where you take a budding customer relationship and establish it, creating a loyal customer. A good merchant should strive to consistently provide exceptional quality service. This is true even at 'the end' of the customer lifecycle.
By engaging with a buyer, you don't just open the door to a lifelong customer. You also encourage them to speak highly of you to their friends, family, or your audience at large online. This is why the stage is otherwise known as the 'referral' stage.
Make your customer experience, store, and products worth praising. This way, you'll make it much more likely that your existing customers will spread the word about you.
Suggested marketing during the advocacy stage
Retention marketing is generally useful throughout any stages of the customer lifecycle. This is true during and after the purchase stage. However, during the advocacy stage, it can deliver a variety of incentives for customers. For example, rewarding customers who review products or providing follow-up omnichannel support.
Wrap Up
Clearly, each of the customer lifecycle stages merits a special approach. None of the separate stages can be ignored if you want to successfully engage with customers. The same is especially true if you're seeking customer retention above acquiring new customers.
Understanding each of these stages is just the first step. To provide customers with the most engaging experience and provide the smoothest journey from awareness to advocacy, you'd be wise to use a platform that offers your store the best marketing features.
Omnisend's features are capable of improving the customer experience throughout the entire customer lifecycle. To see how it can help your store, try Omnisend with a free trial.
related features
Want more sales?
Omnisend has everything you need to succeed.
Start free now
No Credit Card needed.