Out with the old in with the new. That's the expression, right? But the thing is, even with all the talk of video content, and artificial intelligence, email marketing is still as strong as ever. Just look at the proliferation of email marketing alone and the number of emails sent each day.
Needless to say, email marketing makes all other marketing channels look puny by comparison.
But how does it all come together? Better yet how do you ensure that you make the most out of email marketing so that every email practically sells itself? In today's post, I will outline 7 tactics that will help you get the biggest impact from your email blasts.
#1. Segment Your Subscriber List and Send Each One a Personalized Email
Email's gotten so competitive. And that comes as no surprise especially since people are inundated with tons of emails. So even though you might think your email stands out, there's a high chance that it looks the same as any other email they're getting. This is why you have to do more than sending it to get the biggest impact – personalize and segment your emails.
Imagine for a moment you're a customer. You'd want to feel that someone took their time and effort to personalize their services for you.
I can't tell you how tired people are of receiving the same generic promotional emails. But I can tell you that 40% don't find most promotions interesting and almost 40% delete them without even giving them a second glance. So instead, you'll need to identify and separate your customers into segments and send them personalized emails.
Now personalization can mean any number of things. It can be as in depth as customizing content for each audience or simply grouping the audience by their interests and preferences. Either way, segmented emails earn you more revenue than mass distribution emails.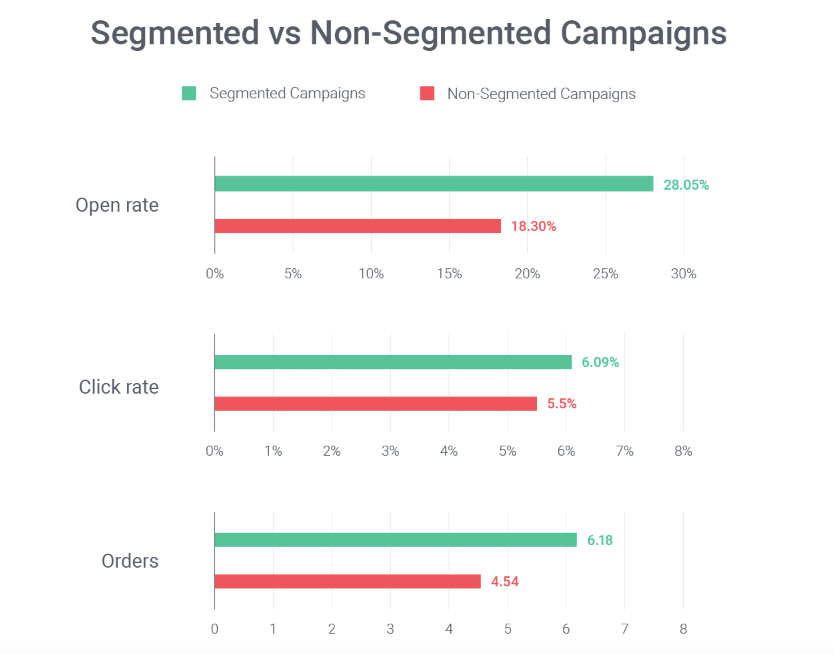 #2. Focus on Having a Great Subject Line
According to research done by Smart Insights, most industries average an open rate of 20-30%. Now that's comforting if you are in the 20-30% range. But you could improve the impact your email has by tweaking the subject line.
Maybe it's a cliché, but subject lines are the biggest factor influencing email open rates. According to Email Manager, 69% of people report an email as spam based on the subject line alone.
Thankfully, there are plenty of ways to get your subject line there.
Include the recipient's name in the subject line. According to research by Marketing Sherpa, subject lines that include a recipient's name had a 4.97% higher open rate than subject lines without. Other resources claim that this doesn't work though. However, this is something you definitely should test with your emails.
 Keep to a clear, concise and straightforward subject line.
If you're sending out a promotional email avoid using words that sound too spammy or too salesy to the audience.
Add a little negativity to get people's attention. Going by stats, adding a little negativity to the subject line tends to attract people's attention.
Use simple emoji gestures to add color and visual interest to the subject line.
#3. Stick to One Call to Action in Every Email
Over 269 billion emails will be sent today. And while 49% of these are spam, the average recipient still receives 121 of spam emails. So to break through the clutter, you need to make it obvious what you want.
One of the most promising ways to increase email open rates is to use one call to action. It could be a simple "Download Now" or "Start your Free Trial Today". Or you could focus on the benefits that the user stands to enjoy instead. Either way, the idea is to ensure that your call of action is obvious so that the subscriber knows exactly what to do.
See the great example below: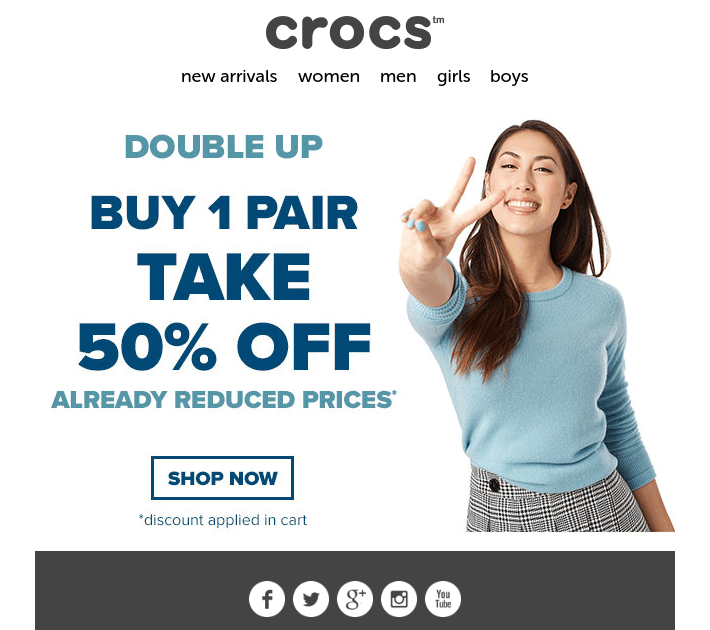 #4. Provide Value in Every Email
Now that you understand the basics of upgrading your email blasts, let's talk about how to take things a notch higher. Specifically, that involves providing real value in your email. Use what you've learned about your subscribers to customize emails that will interest them. And if you don't know what your subscribers want, don't be shy to ask. You can do this via a survey or you could do it in the very initial stages as they sign up.
It's also a good idea to nurture your subscribers with a welcome series. On this front, create a series of welcome emails to new subscribers to educate them about the brand.
But why?
74.4% of customers expect a welcome email when they subscribe. Plus it generally helps people feel more valued. And once you know more about your subscribers, segment them into appropriate lists based on their preferences and needs.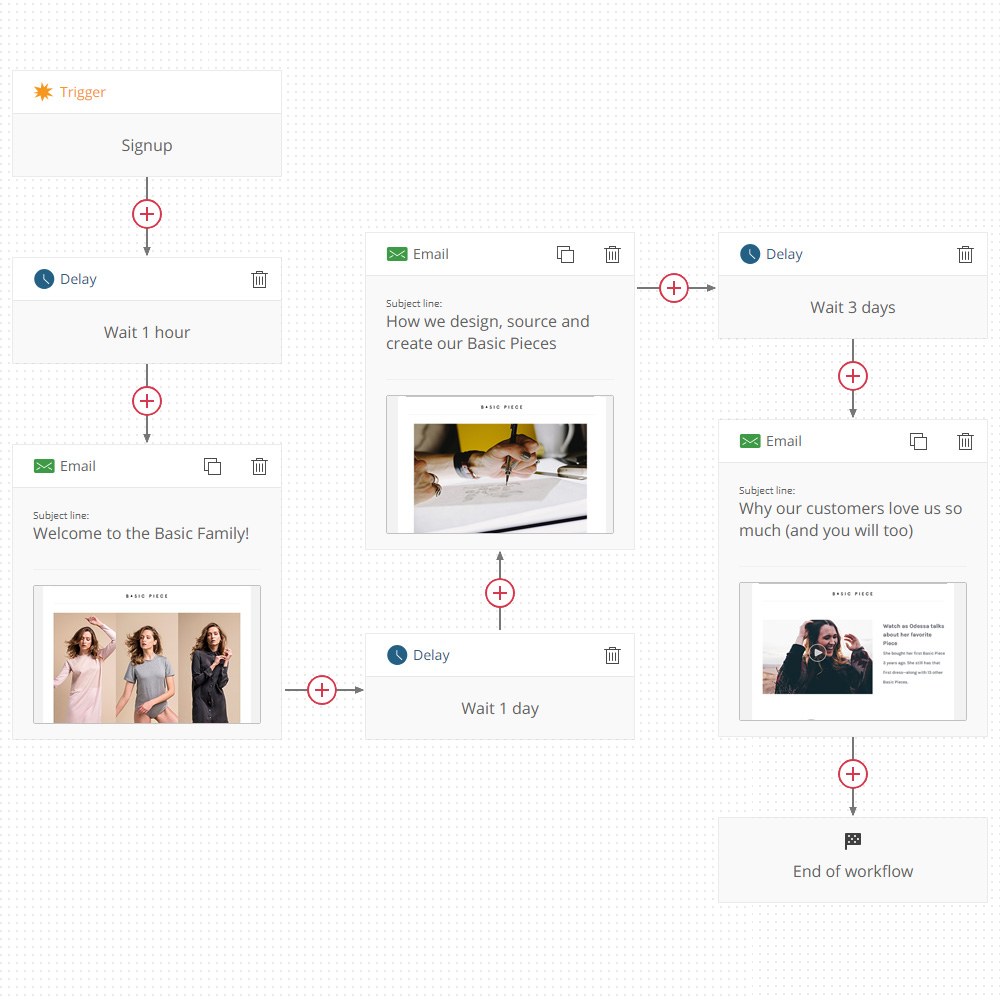 #5. Accept Replies
Not everybody is comfortable with the idea of accepting replies. Because then you'll have too many replies. However, replies are an important part of email marketing.
Take for instance you received an email from your icon and wanted to send a reply. But, halfway in you realize you couldn't because they don't accept replies. Would you still have the same perception of them? Probably not. Even if they gave you complimentary tickets to their show, you'd still view them in a bad light.
Your email subscribers are no different from any other fan. They buy from you, they read your emails and they make purchases even if it's just once in a while. And all they want in return is to talk to you every once in a while. Ask questions and communicate with you about things that matter most to them. The least you can do is make it easier for them to communicate with you.
Also, getting replies helps you get valuable information about what your audience wants. It helps you gain insight into what's working and what's not working. And with that information, you can adjust your strategy to offer better services.
#6. Make It Easier to Unsubscribe
You should always expect that a handful of people in your email list will want out of the subscription. It's a natural part of email marketing. But what happens when you have a lot of people unsubscribing? The answer is pretty simple. Let them go. You can't have any dead weight around when you want to increase conversions and sales. And instead of letting things get to a point where people mark your emails as spam, you should just let them go.
At a minimum, every email you send should have an unsubscribe link at the very bottom. But, you can also include unsubscribing links in your emails to make it easier.
#7. Keep Your Email Design Simple
I'm sure you've heard the saying simplicity is the ultimate form of sophistication. And this is especially true when it comes to email marketing. You want to make your emails look beautiful no doubt. But you also want to have a professionally designed template to let people know that you mean business. In fact, you can write a few lines and add a few links and that's it. Anymore and you might just turn off your subscribers.
Not convinced?
69% of mobile email users will delete a message without even reading it if it doesn't display well. And with so much at stake, you obviously don't want to let a few design issues stand in the way of your email open rates.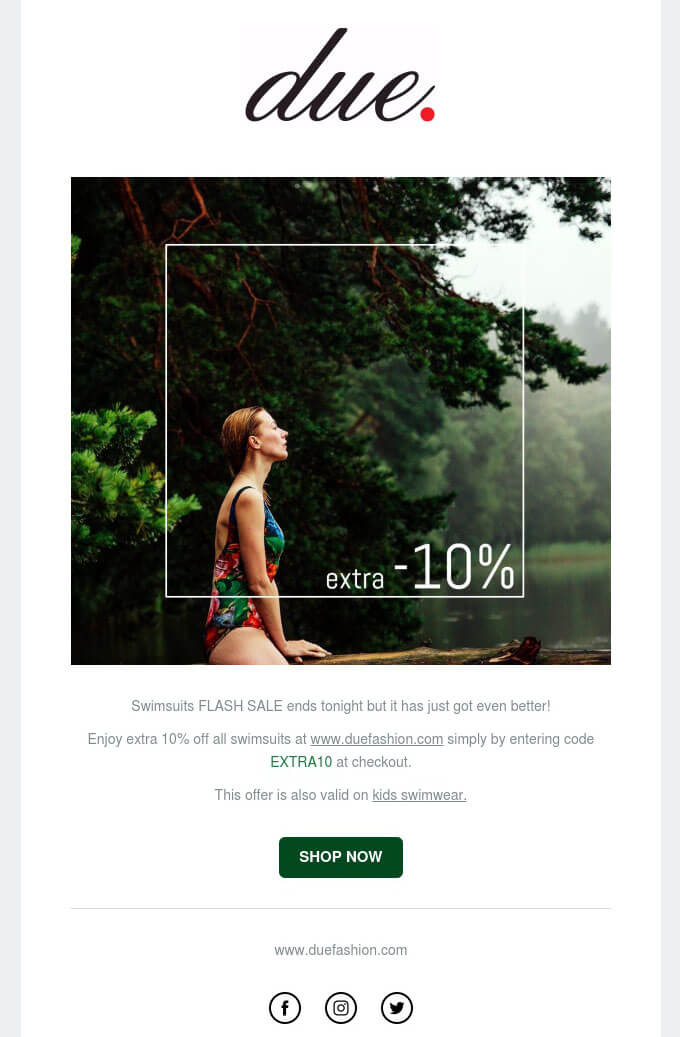 Bottom Line
So now you have 7 hacks that can help you upgrade your email blasts. And you can start testing them right away. If you follow these strategies, we guarantee you that you will start seeing a significant impact from your emails.